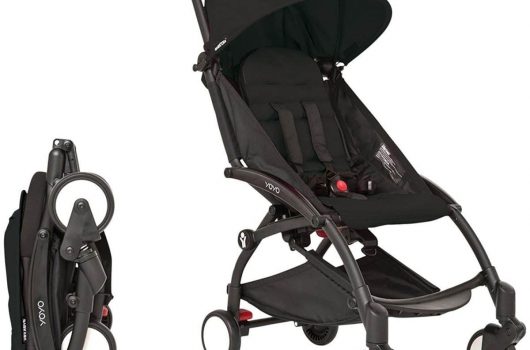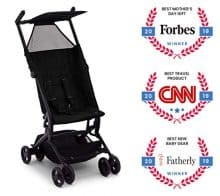 Delta Children – Lightweight Compact Stroller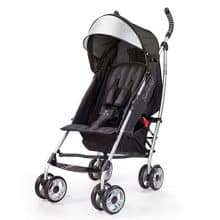 Summer Infant 3D Lite Convenience Stroller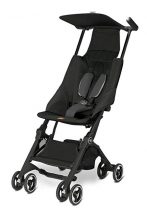 gb Pockit Lightweight Stroller
Previous
Next
A getaway with your baby is a lot more enjoyable with the right travel stroller. A good travel stroller is lightweight, portable, and has plenty of room for your baby and all the essentials you need to carry. But there are so many options available that parents tend to be overwhelmed by the number of choices when shopping for a travel stroller of their own. To solve this problem, we reviewed every travel stroller we could find to help you find the best travel stroller to buy for your baby in 2020.
Features to Consider in Good Travel Strollers
Depending on the kinds of trips they intend to take, families have different priorities when shopping for travel strollers. There are also a wide variety of options available, depending on your price range and needs. Here are the factors you should consider before settling on a stroller of your own.
Size and Weight of the Stroller
Everyday strollers are bulky, but a travel stroller is smaller and lightweight. If you are looking forward to traveling light, a small-sized stroller which folds compactly will do the trick. Many travel strollers are even small enough to fit in the trunk of your car or in the overhead compartment of an airplane. Light and compact strollers are easy to maneuver through doors and other tight spaces.
Foldability
How easy is it to fold down the stroller? You may need to fold a stroller multiple times on a trip, and if it is not straightforward, it will get on your nerves quickly. The convenience of a quick-folding stroller is especially important when you are traveling alone or have several kids to watch at the same time.
Wheels and Shocks
It is a good idea to have an idea of what kinds of terrain you will be using the stroller on. Wheels with thick treads are ideal if you are traveling across rough terrain, but unless the stroller includes suspension of some kind they might make the ride a bit rougher than it needs to be.
Pneumatic wheels that are filled with air and foam-filled wheels are robust and can handle rough terrain, while shocks and suspension systems provide a less bumpy ride. They make navigation in rural areas easier so you won't be lifting the stroller every few meters.
Safety
As every parent knows, one of the most important considerations when looking at a stroller is its safety features. Not only will the general build quality matter here, but features like straps and brakes are also great for keeping your baby safe and your mind at ease. Though not absolutely necessary to prove a stroller is safe, many of the products we recommend are certified by the Juvenile Product Manufacterers Association (JMPA), which ensures that they have passed a variety of safety standards.
Additional Features
Some strollers are equipped with special added features like reclining seats. A reclining stroller will come in handy during nap time, as they offer a comfortable sleeping position. This will allow you to stay out longer when traveling as your child naps. Strollers that recline are bulkier, but this is a necessary feature for many parents. Other features include adjustable footrests, larger canopies that keep babies safe from harmful UV rays, and storage for keeping essentials at hand.
Top 10 Best Travel Strollers 2020
Guide to Buying the Best Travel Stroller
Traveling with a baby is can be overwhelming, but it is even more stressful when you don't take the right baby gear. To make your trips with your little one more enjoyable, make sure you purchase a stroller that fits your own unique lifestyle.
Why should you travel with a stroller?
Strollers make traveling with kids easier
You will find that a stroller is invaluable when you travel to zoos and theme parks. If your baby needs to sleep, you won't be inclined to carry them on your back or use a carrier all day when walking for a long distance.
Travel strollers are also easy to transport on buses and other means of public transportation. They also fold compactly, so they will not take up much space in your hotel room, car, or when stored at home.
Effortless travel
When you have lots of luggage to bring, a stroller will help you know where your kid is, especially if they can walk and you can't monitor their actions every single second of the day. When you visit travel attractions, your hands will be free to take pictures, carry drinks, or use your phone.
Convenient if you can't carry your child on the back for long periods
When you have a bad back or your child is particularly heavy, a stroller will help you get them around with ease. You don't want a tired child throwing tantrums in the museum or train station when they could be resting in a stroller.
Types of Travel Strollers
Umbrella Strollers
Umbrella strollers like the Delta Children Stroller are among the most popular type of travel strollers. They are easily identified by the large canopy that serves to protect the baby from the outside elements, as well as the umbrella-type handles. These strollers also fold compactly and easily fit in the trunk. Umbrella strollers are typically lightweight, with most of them weighing around 12 pounds. The strollers are ideal for babies aged six months to 3 years because of their design.
Modular Systems
These multiple piece sets typically include a stroller and a car seat. The set allows you to snap in the car seat when traveling with an infant. The infant car seat attaches seamlessly to the stroller allowing you to take the baby in and out of the car without waking them up. However, modular strollers are generally more costly and bulkier than other travel strollers. For a great modular stroller, we recommend the Evenflo Pivot Modular Travel System.
Frame Strollers
Frame strollers like the Graco Breaze are designed to be used in conjunction with a car seat — so make sure you buy a good one. They have storage underneath with all the other features of a travel stroller except for a seat. These strollers offer parents the ability to carry their babies in the ideal reclined position provided by car seats.
Factors to Consider When Choosing a Travel Stroller
Quality of the Frame and Fabric
Your child can sit for hours in a stroller. As a result, you will want them to be fully comfortable on a stroller with a well-padded seat. It also helps if the frame is robust and corrosion-resistant, since you will want the stroller to last as the baby grows. In order to achieve comfort, you'll want to look for padded seats, padded handles, adjustable handlebars, and even cup holders.
Safety
Safety is always a vital factor as it contributes to the comfort of you and your child. Look for adequate locks and brakes for improved stability. Some models will have a foot brake and a lock while others will only feature a lock. Also, don't forget to make sure the sides and harnesses look and feel secure to prevent your child from slipping out of the stroller.
Ergonomics
Pushing a stroller that is too short can leave you with an achy back. One that is too tall is difficult to handle for shorter parents. The best travel stroller will have telescopic handles or represent the ideal height for most people's torso. It is not always easy to identify the right size yet the gb Pockit seems to have achieved a balance for everyone with their stroller.
Age of your kid(s)
Of course, you will want the stroller to be suited to the age of your baby. You don't want to use a model that does not have adequate support for your 2-year old if it has a maximum load for a 1-year old child. You'll want to check the specifications even as you factor in the other features.
Another thing to bear in mind is that if you are traveling with a newborn or infant, the stroller will need to accommodate a small baby. Strollers that can adapt to a car seat like the Baby Trend Snap and Go or Evenflo Vive Travel System are nice options.
Here's a video on how to assemble the Baby Trend Snap and Go.
What kind of trip are you taking?
If you are going on a road trip, size is not a huge restriction so long as it fits in the trunk of a vehicle. But for flights, you will want the smallest possible stroller that can easily get checked on the airplane. If you want to ensure that you can handle anything life throws at you, Evenflo's modular stroller system is your best bet.
Here are some more tips on how to handle your stroller during air travel.
Price
Travel strollers are priced according to their size, quality, and features. Small and lightweight models are common. The difference in price depends on features like suspension wheels, ease of folding, aluminum frames, adaptability to infant car seats, and the ability to change where the baby is facing. As a result, prices vary sharply. All of the strollers on our list are reasonably priced, but particularly budget-minded parents should check out the affordable Summer Infant travel stroller.
Final Words
In the end, it is impossible to match the flexibility, convenience, and accessibility of a lightweight yet durable travel stroller.Having the ideal travel stroller removes much of the anxiety of traveling with a baby. Even those who love using carriers will appreciate the convenience brought about by being able to rest and relax, safely bringing your baby with you on your travels without having the carry them everywhere.