Gone are the days when the greatest games couldn't be bought with a click from the App Store. There was a time when gaming wasn't a pursuit of lone children with poor posture, tired thumbs, and illuminated brows. As a matter of fact, there was even a time when families of all ages could sit down together and play games in some sort of bonding ritual.
The best board games for kids tend to be short, simple, and able to be replayed. They are a wonderful experience to challenge your children mentally and boosts their cognitive skills, short and long-term memory, information recall, and information retention. There's a wide range of board games for kids. Some offer a quiet time activity while others will get everyone in the house up and moving. We provide a list of the best board games for kids in 2020.
Top 30 Best Board Games for Kids 2020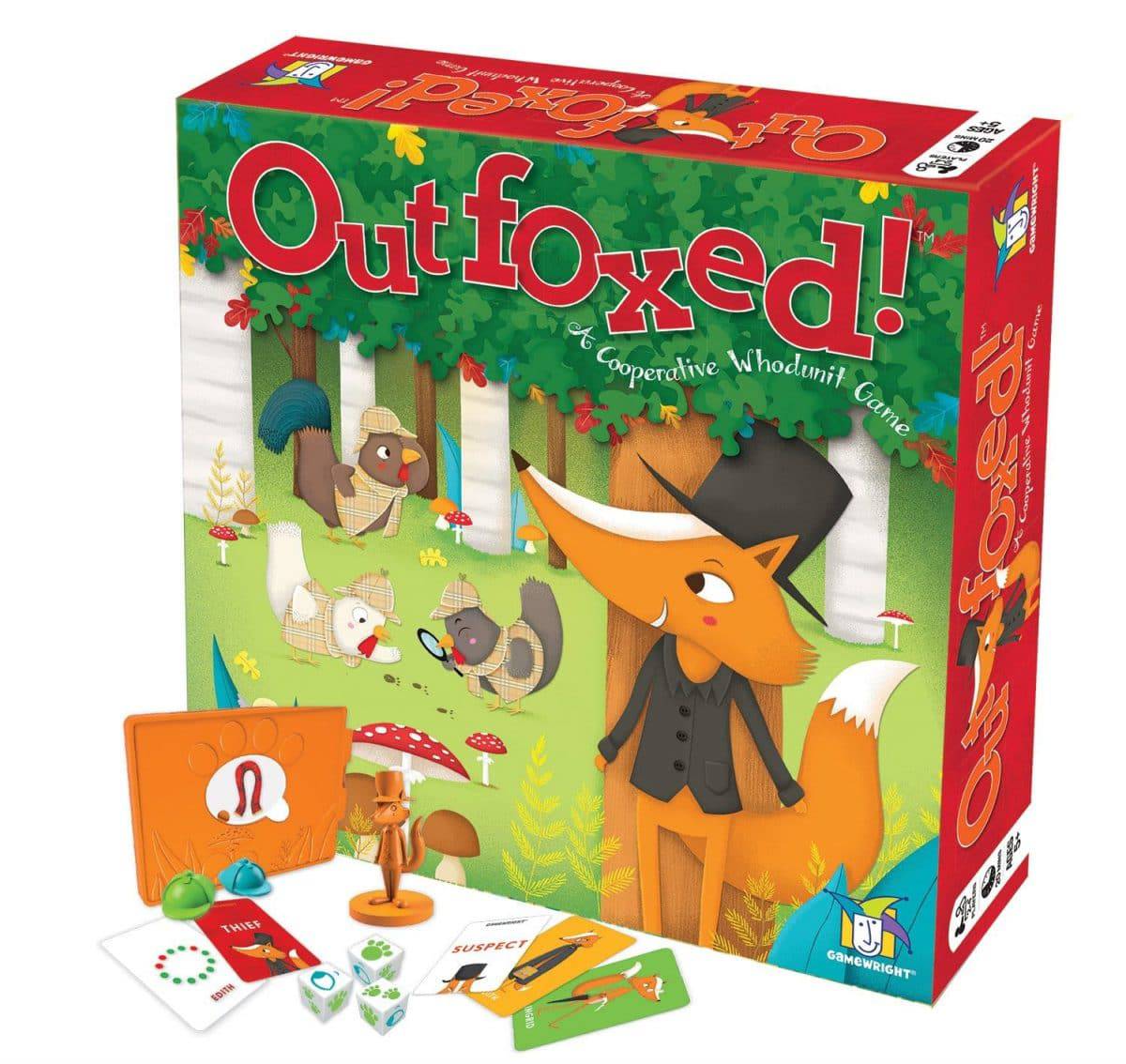 The goal of this game is to move around the board and collect clues about the missing prized pot pie. Using the evidence scanner, players are able to determine who isn't the suspect. They'll have to work quickly and together with the other players because if they don't the guilty fox will be out of the game before they know it. The game is best for kids above 5 years old for two to four players. Each round of the game takes about 20 to 30 minutes to play. Moreover, it allows children to interact in a setting, and helps develop relationships and builds strong bonds. It's a quick and simple game that little ones will enjoy. Besides, this is a great game for the family night and everyone in the family can be included.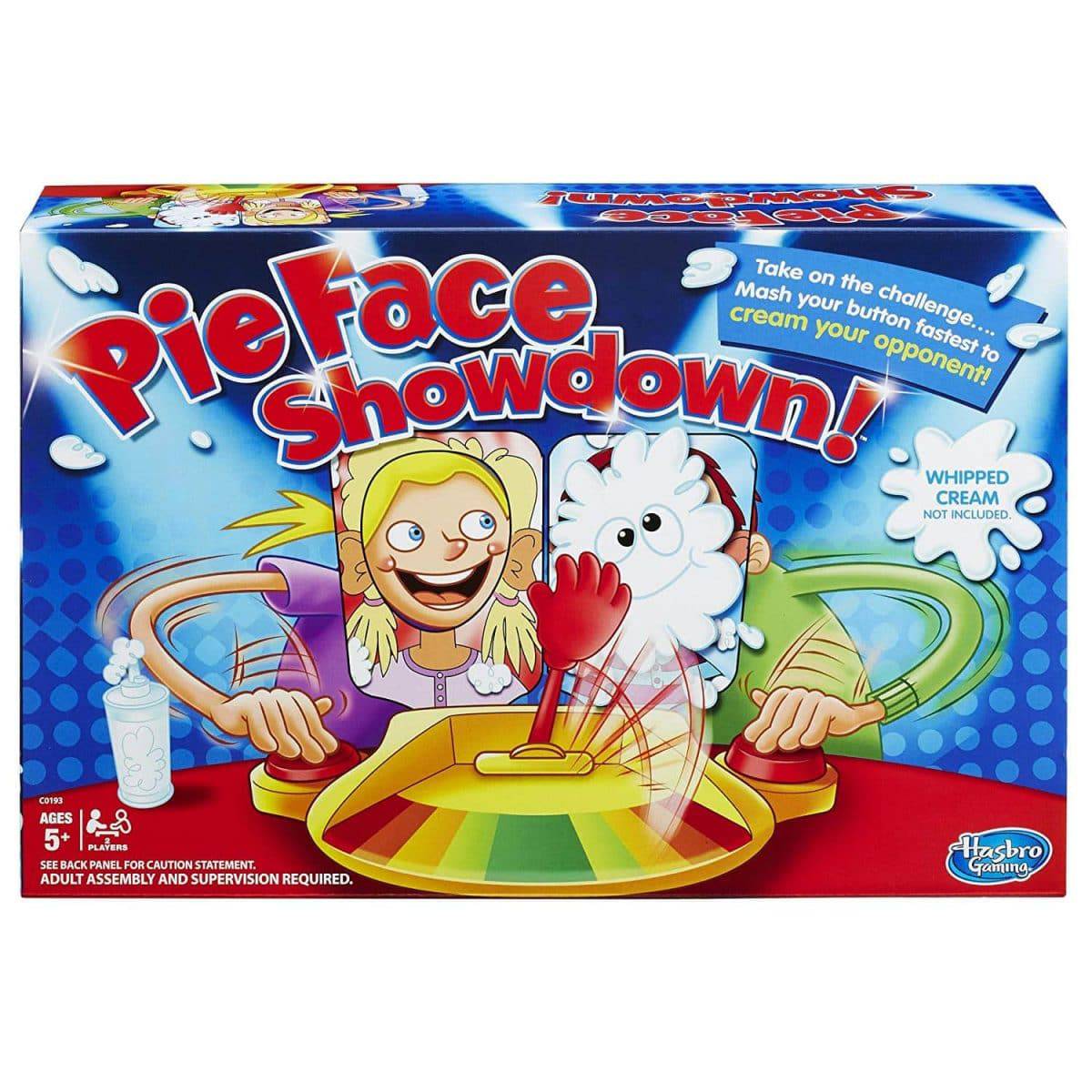 The Hasbro Gaming Pie Face Showdown Game works in the following way. Each player is first set up with a headrest that comes with the game and before the game starts both players are required to lean their faces against the included face cut-outs. A red button is placed in front of each player and it's attached to a meter. This is what will determine which player gets a face full of cream. At the count of three, both players begin hitting the red button in an effort to push the meter closer to the other opponent. Whichever player can't keep up will soon be the unfortunate pie-eater. The "pie" is simply just whipped cream (not included) or can be substituted with a dampened sponge (included) for a food-free game. This game is simple enough but hones in on an important skill: Timing. With the use of hand-eye coordination, players are literally forced to hit the button as many times as they can while keeping a rhythm steady enough to force the meter in the opposite direction. Besides, this game is great for family fun and can teach kids about numbers and helps as well in the reinforcement of motor skills.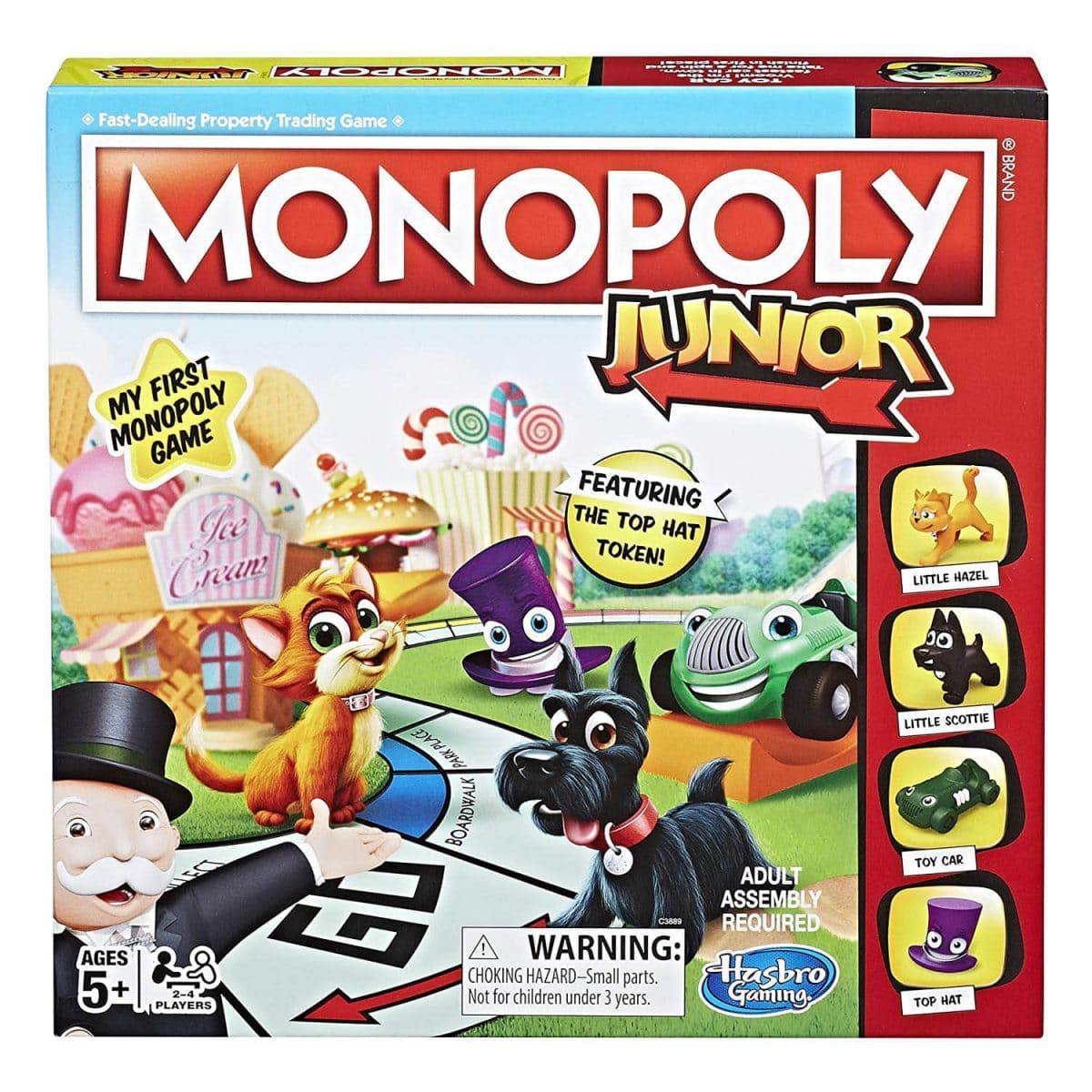 The Hasbro Gaming Monopoly Junior Board Game has been designed just for kids. It has simple rules and is played much faster than the regular version. All of the properties are kid-friendly and have fun names. Included with the game board are junior tokens, chance cards, signs for sold properties, banknotes, and character cards. There's also a detailed instruction guide included. This kid version of the timeless, classic board game will be the hit at your next party. Besides, this game will help stimulate the parts of the brain that control memory, information preservation, and advanced problem-solving skills. These skills help develop and boost the mind along with sharpening both long-term and short-term memory. This is a great classic game with a kid-friendly theme.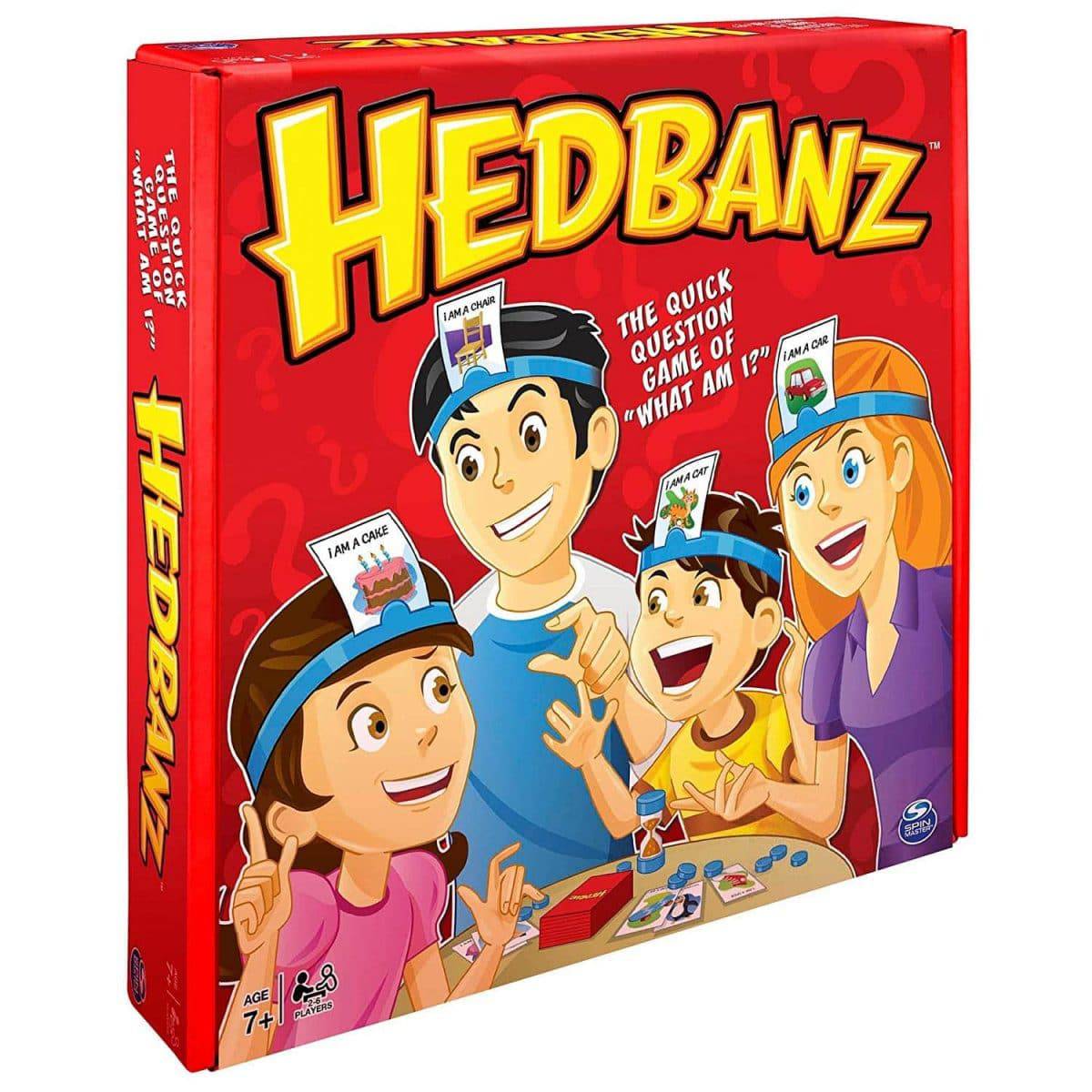 The HedBanz Game requires that each play is equipped with a headband that will hold a future card before playing. When a player gets a card, he or she is required to stick in their headband without looking at it. When the time starts, they have the chance to ask everyone else questions about what may be on the card in an effort to guess before time runs out. This game is sure to be tons of fun and is best played with as few as two people. It's great for ages eight and up and fun for the entire family or a group of friends. The more cards you guess right, the more points you rack up and the closer your team is to win. The unique guessing aspect of this game encourages solid thinking skills and mystery solving. Without knowing what the card is on their headband, the player is required to take the answers they receive and piece them together to solve the mystery picture.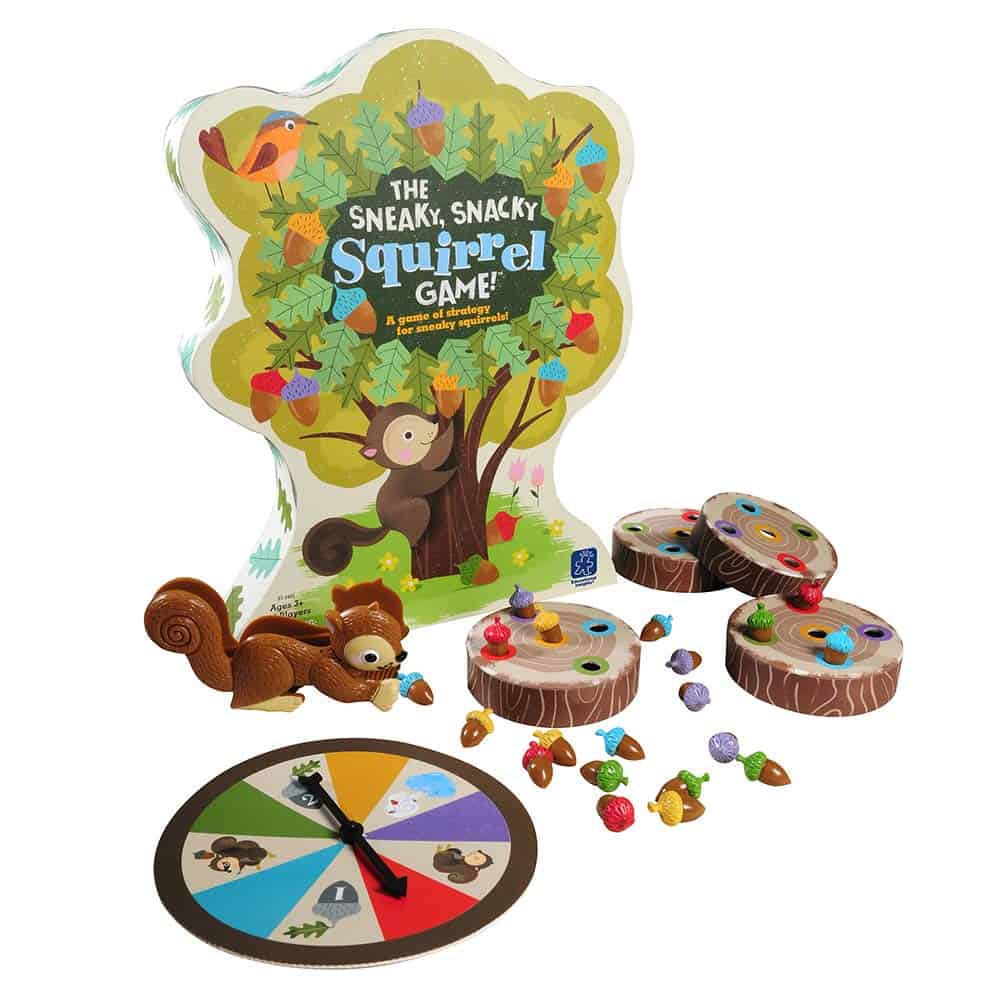 The game is played by using the colored spinner and trying to land each one of the colors, which match up with one of the acorns in each tree that each player is given at the beginning of the game. The goal is similar to Bingo because the first person to have a fully lit acorn tree wins! As players go through this game, they can read along with the Sneaky Snacky Squirrel and see what silly things he's up to on his way to collect as many acorns as possible. This game teaches strategic thinking as well as matching skills and is a great game to play in a group at school or on weekends. The book is simple to read and will help kids improve their written and verbal skills in addition to teaching them how to read along. This is one adorable game that's perfect for preschool as well as elementary school ages.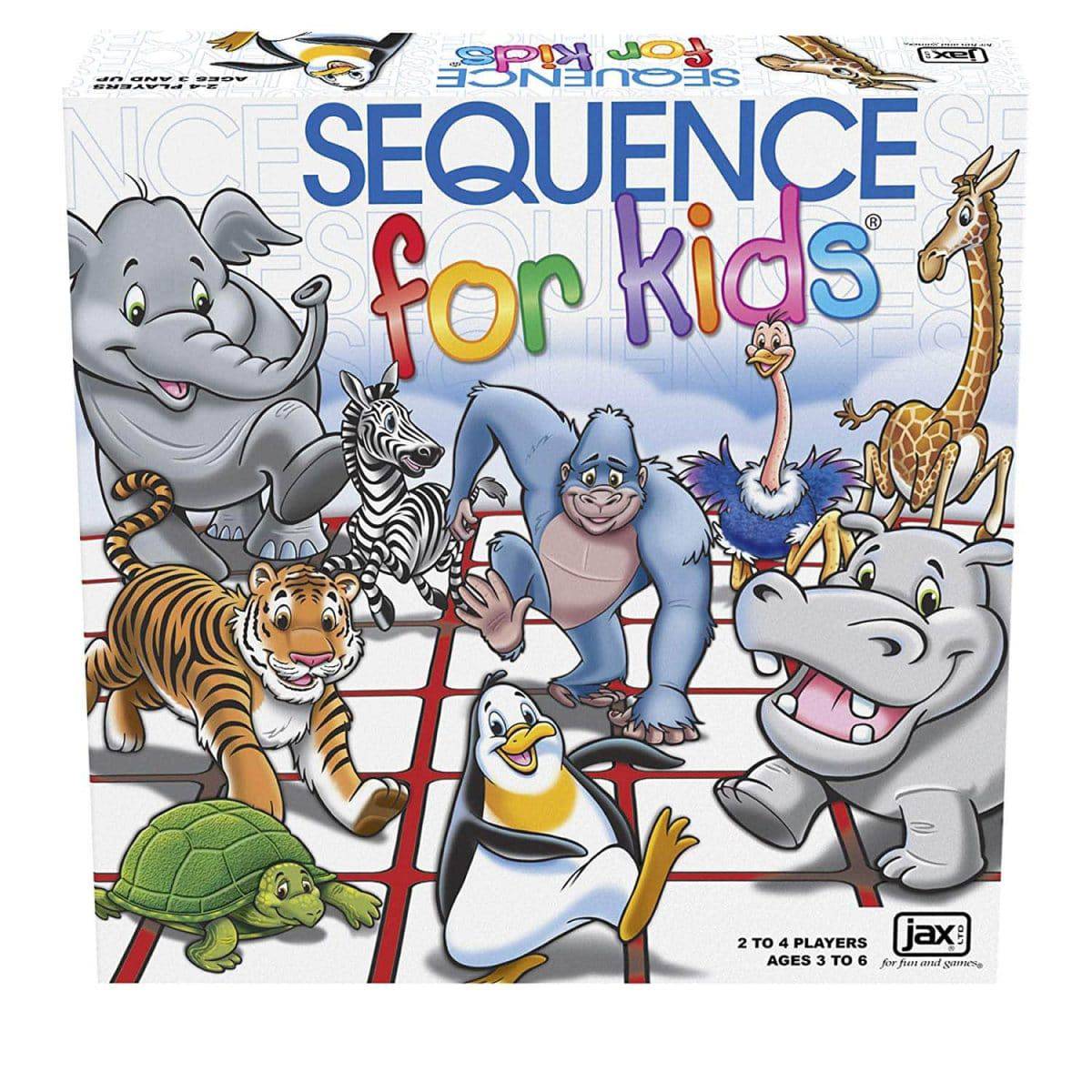 This game consists of using matching cards in conjunction with the board layout to get a row of pieces, or a "sequence." By using certain cards the players have been dealt, they can choose to use a card to place one of their pieces in an attempt to string them together to form a row. The game becomes interesting when unicorn and dragon cards are thrown into the mix; unicorns mean a chip can be placed anywhere, while a dragon chip means moving another player's chip. For a fun game that makes good use of critical thinking, Sequence is definitely one to consider. This game provides an entertaining way to use your noggin to come up with a winning strategy without needing to spend a bunch of time reading game cards or instructions.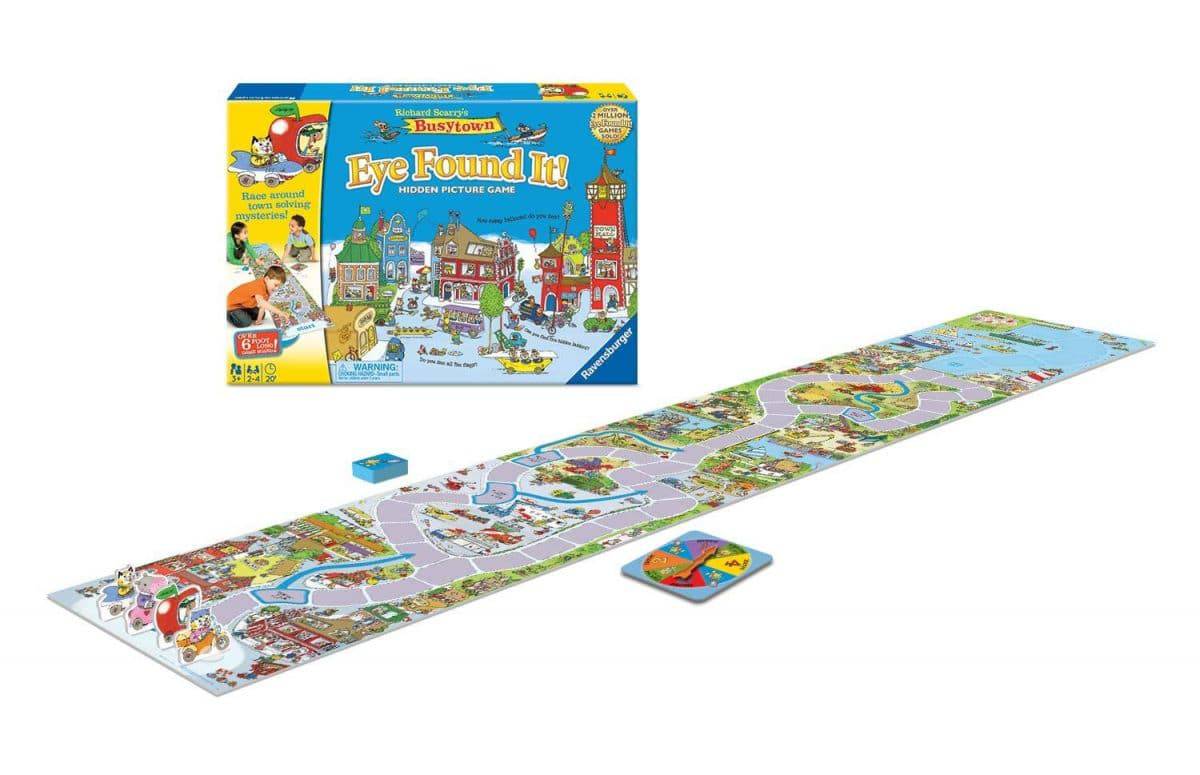 Richard Scarry is well known for its bright, bustling town filled with fun characters and silly situation and now your child can feel like they're a part of it. The Busytown Eye Found It board game consists of a six-foot board that depicts all the aspects of the town like that kids have grown to love. It also features four moving pieces and bases, one spinner, one ferry tile, ten magnifying glass tokens, six food tiles, 30 gold bug cards, one sand timer, and an instruction manual. This game forces kids to use their visual and memory skills to remember where things are and find them under a time limit. This creates a challenge but adds to the fun without being stressful and overwhelming.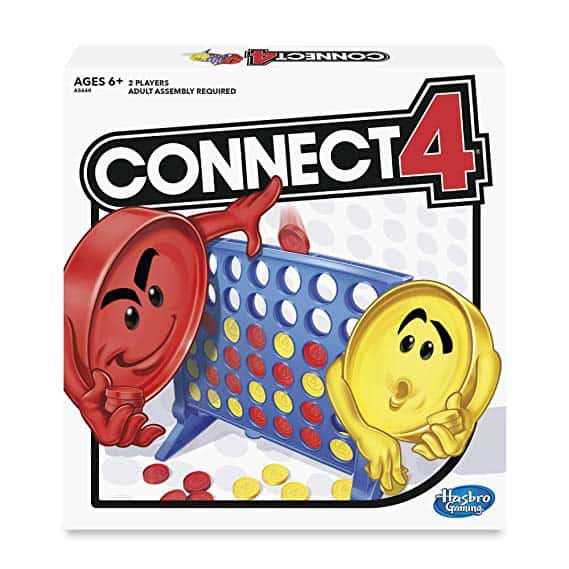 This game is meant to be played by only two people, so there's no need to go and entertain a large party. However, if you just want one-on-one time with your child, this is a great game that's easy to understand and play. There are three ways to play: the classic game structure, "Connect 4 Frenzy" (in which both players drop tokens at the same time with one hand in a wild race), or a version in which you can use your turn to either add a disc, or eject one from the bottom of the grid using the pop-out feature. With this game, kids can flex some motor skills and dexterity as they learn to slide their tokens into place. They'll have to focus and consider cause and effect as they work to keep their opponents from beating them to four in a row.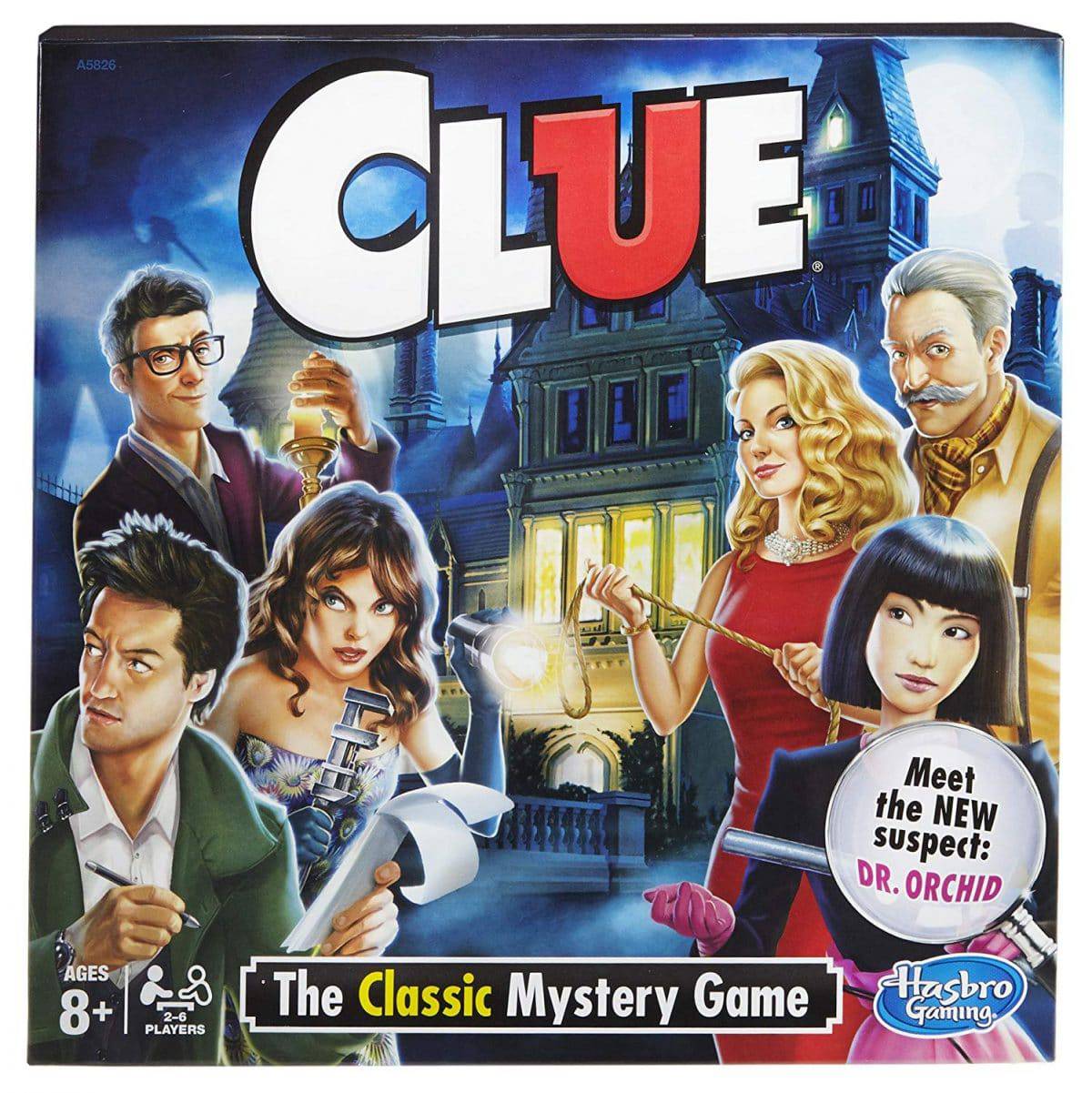 Clue is a highly interactive family favorite board game that turns every player into a suspected murderer. Clue is great for kids aged eight and up but is fun for adults as well. It's also great for groups up to six but suitable for groups as small as two. Your goal as a player is to answer all the Who's, What's, and Where's about who's been killed and which player has done it. Follow five classic characters and one new one as all players try to unravel the mystery by narrowing down who has what weapon in which room. Once you've collected enough clues, it's time to make your educated guess. Everyone will have a blast trying to solve the mystery of who killed Mr. Boddy in Tudor Mansion.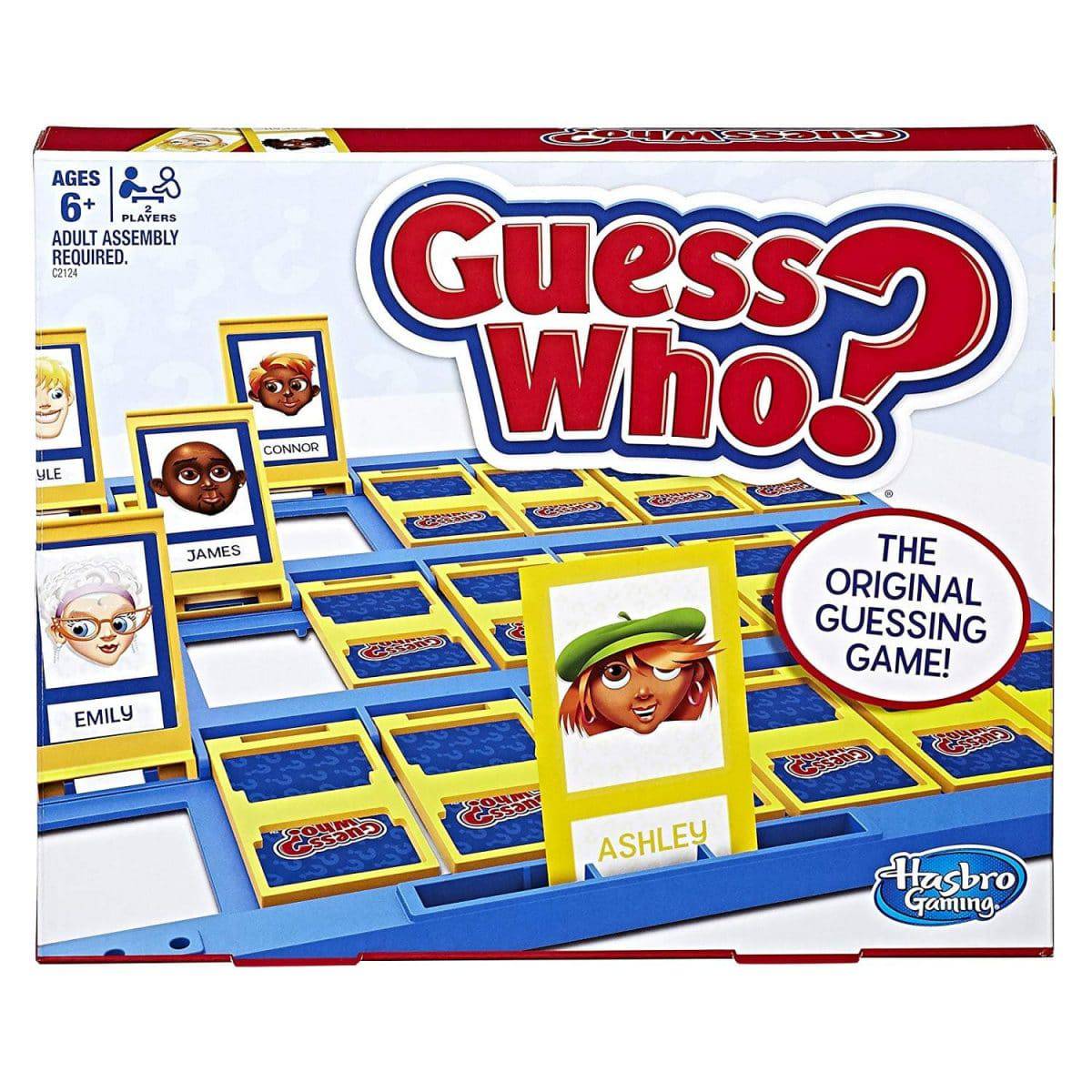 This game has been designed for two players, each player has a tabletop board with small windows. The windows flip up to reveal 24 faces of men and women with their names written underneath. Each player draws from the deck of cards included in the box and doesn't show the other player. Each card represents one of the 24 faces on the board. Since the original version of guess who, the character cards have been updated to display more diversity with both players taking turns asking questions about the physical features of their opponent's card. Questions can only be answered with yes or no. With two game boards in the box, your child is encouraged to engage in social play. As your child uses the process of elimination to determine their opponent's character, they'll be increasing their deductive reasoning skills. As they listen and respond to the questions they're being asked, they'll improve their comprehension and speech-language skills. Besides, your little one's vocabulary will improve as they work to come up with adjectives. The game will instill a healthy level of competition in your child and will increase their confidence level when they come out victorious.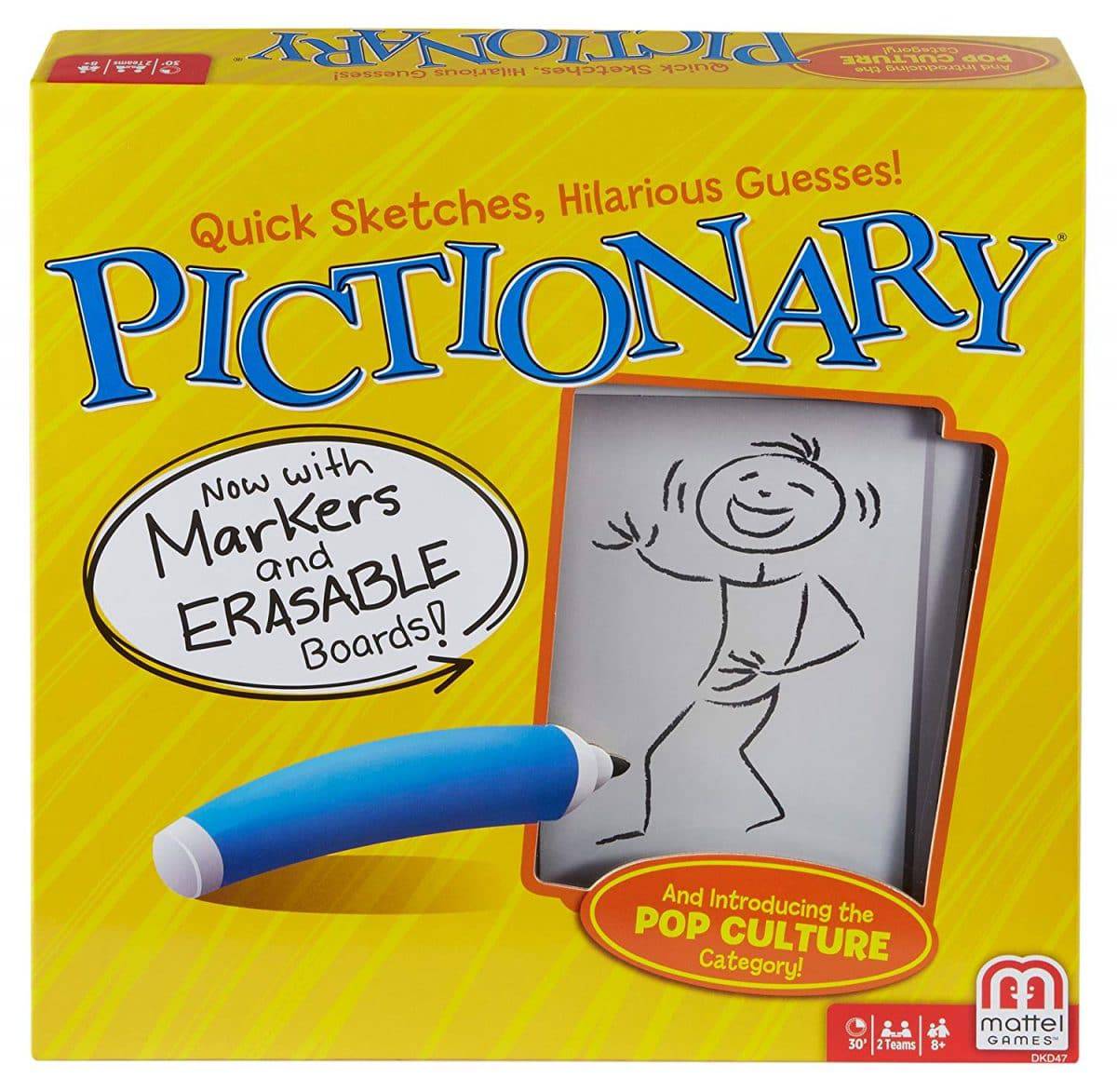 This version of Pictionary comes in the form of a board game which is very easy to use and understand. The board is basic and for each picture guessed correctly, the successful team moves forward accordingly. To draw, Pictionary has gone away from the traditional pen and paper route and including erasable boards with dry-erase markers. This makes it easy, fast, and tons of fun to draw and guess different topics. Each picture can be erased easily and if you make a mistake, simply wipe it away and start again. This game includes the traditional timer as well as a total of 200 cards (120 adult cards and 80 kid-friendly cards) so that gameplay is structured and provides a challenge.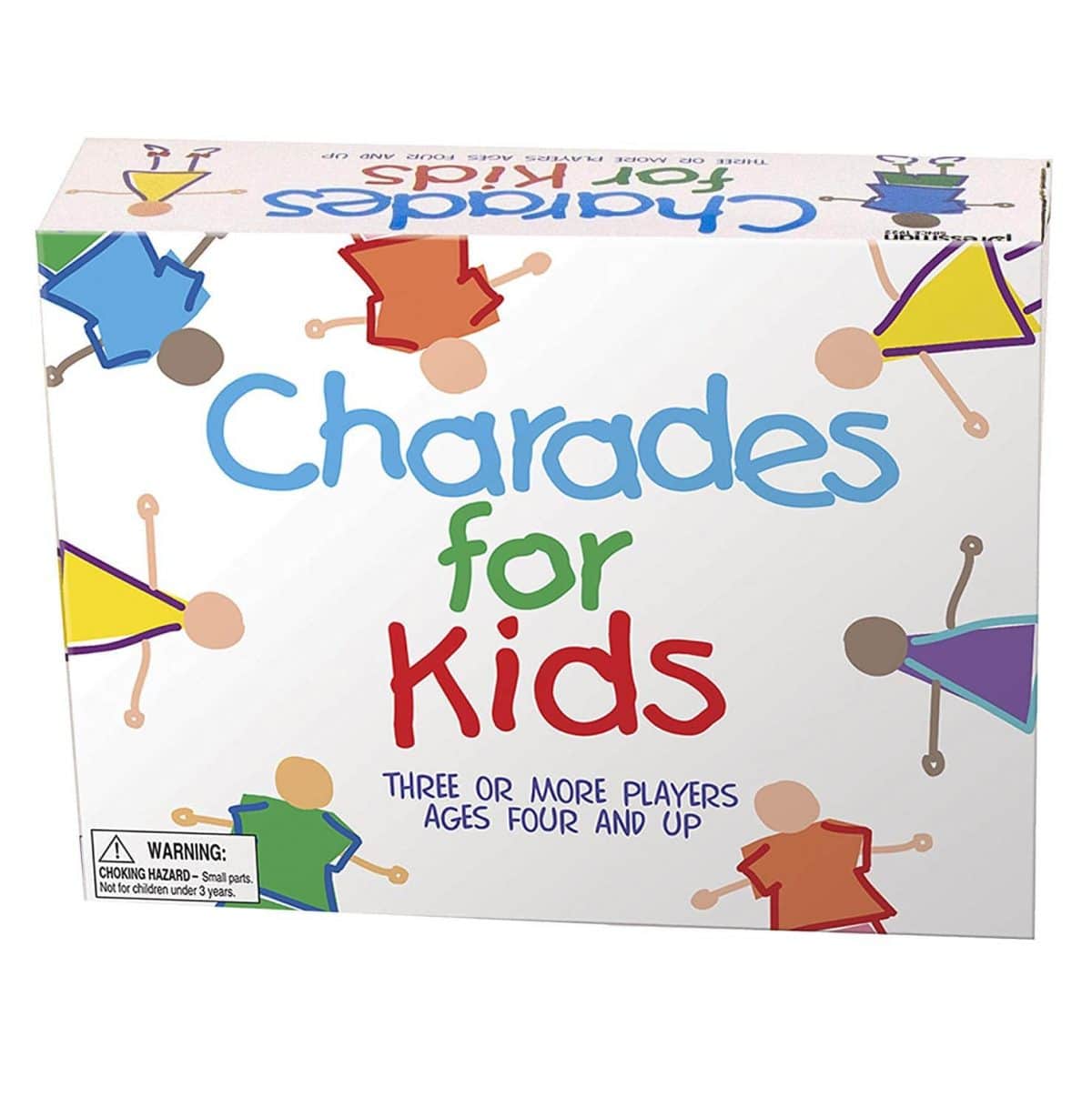 The Pressman Toys Charades for Kids is one game that doesn't hinge on simplicity, even if it's aimed at kids. It's possible that even the seemingly easiest topics could ultimately be the most challenging. Charades are easy, fun, and great for big groups and this Charades for Kids is no exception. This game will keep kids intrigued as some of the card options that might have been more challenging have been simplified. The great thing is that kids can take this game anywhere and play with anyone, without needing any help at all. It's so simple that kids don't need parents or older kids to play it well.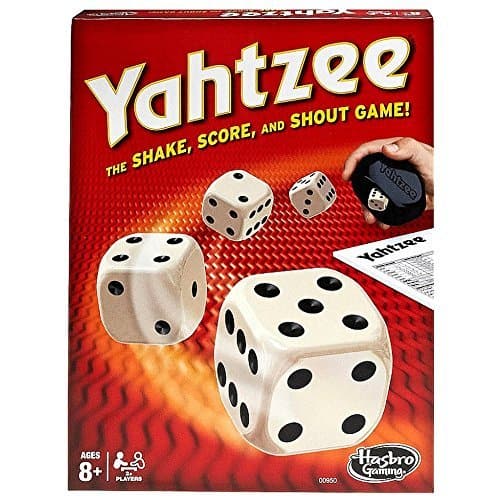 The gameplay of Yahtzee couldn't be simpler and the only tools you'll be using in-game are five dice, which makes it simple enough for any age. Each player gets a scoreboard to keep track of the numbers they've rolled and the goal of the game is, of course, to be able to yell, "Yahtzee!" before anyone else. The only rules you and your family need to follow are those specific to rolling. You can roll three, four, or five of a kind in addition to the full house or a straight. The best part of playing this terrific game is yelling the word Yahtzee out loud. The game gets everyone in the family involved to forget current happening and be a part of the revelry. Although it's a minor, the math involved in this game is what makes it interesting. Kids will have the responsibility of keeping track of their own points and adding them up as the game moves along, which can improve their math skills.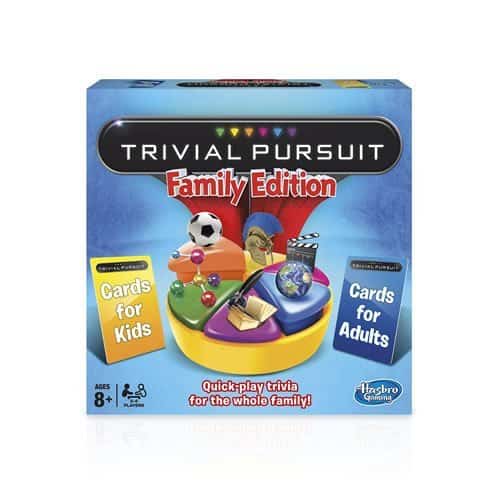 The Hasbro Gaming Trivial Pursuit is the perfect option for families with older kids and will provide an adequate challenge while still being tons of fun. It can be played in larger groups but also between two people, and with 1200 questions, the fun isn't going to end any time soon. The replay value of this game is fairly high, especially when you get more people involved, and since it's so versatile, the ability to play in teams really helps. Trivial Pursuit is great for the brain as it encourages you to think while also teaching you things you might not have known. Besides, the questions aren't impossible, but they do provide a challenge, making this game fun and thought-provoking at the same time. It's recommended for kids aged 8 and above as kids younger than this may find it challenging.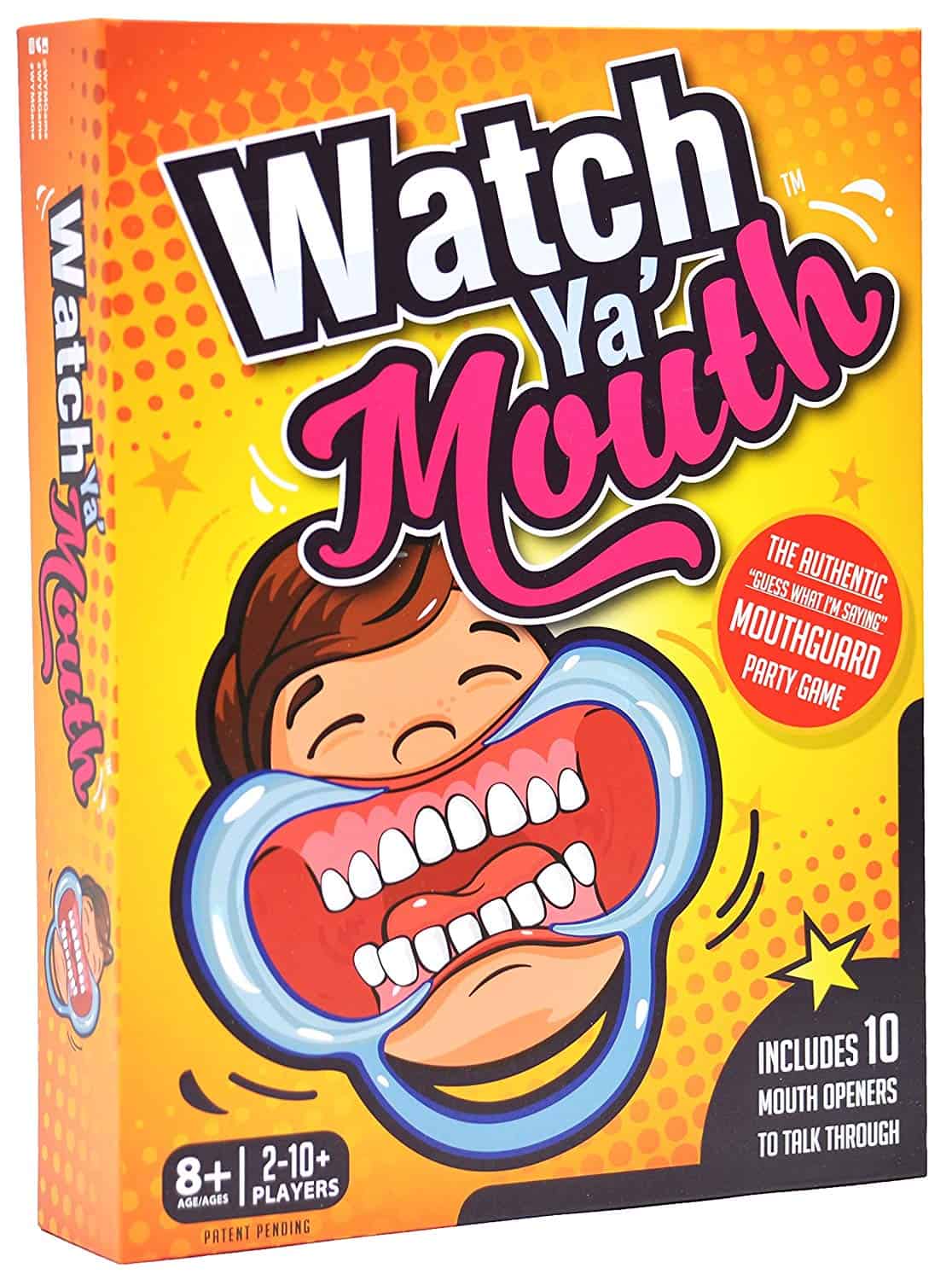 Watch Ya' Mouth is one card game you and your family won't want to miss. It's hilarious and comes as a fresh take on a traditional card game, not to mention, its award-winning. This game is similar in concept to charades or Pictionary. Players wear the accompanying mouthpieces that stretch your mouth into funny positions and have to speak whatever words are on the card of their choosing. It's up to the other players to guess what they're saying which results in a hilarious laugh-off as you've never heard before. Repetitive play is fun because every person who takes a turn will say each word in a different way. That means that even if the same card is played twice, it won't get boring or repetitive.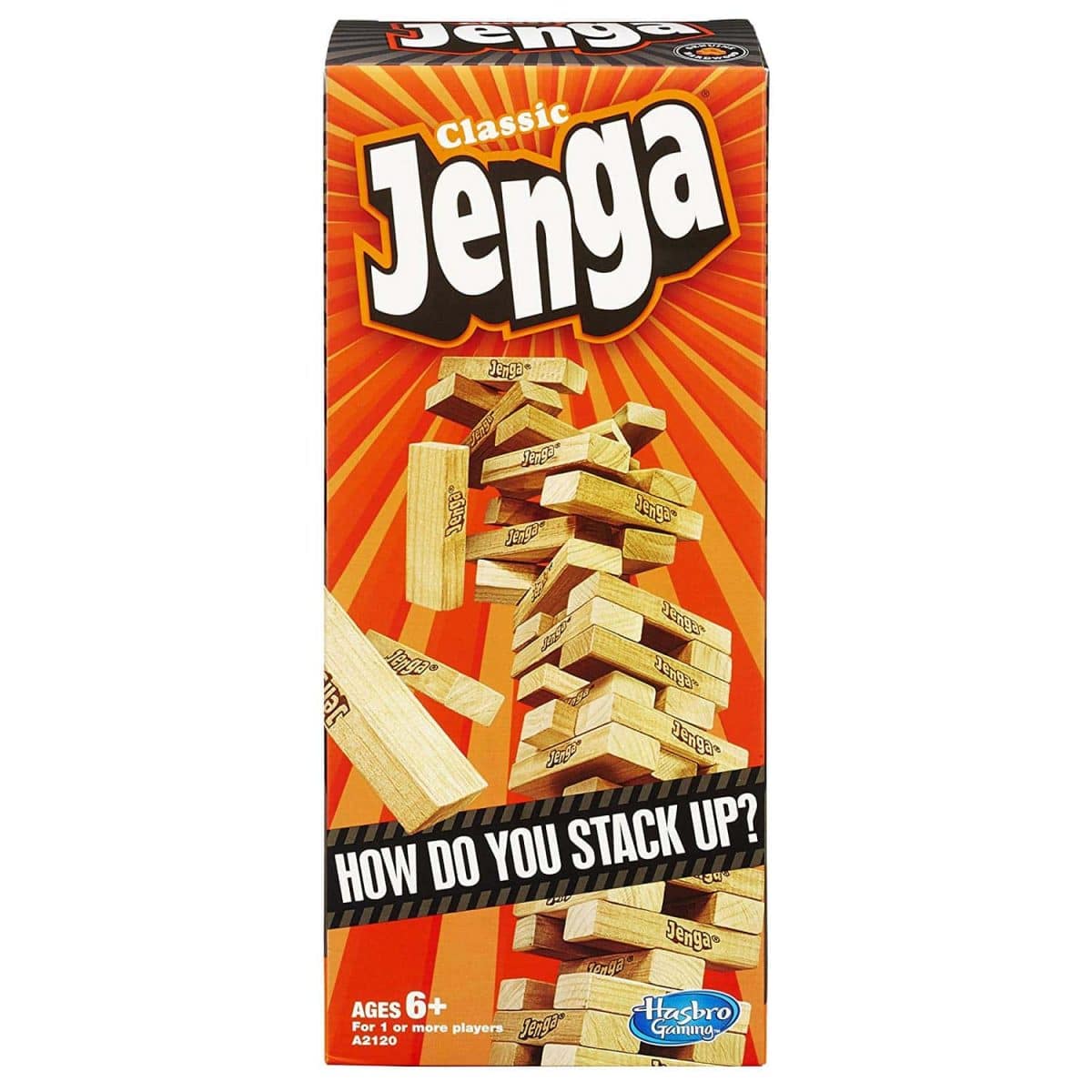 Jenga is perfect for a family game night. If nothing else, you'll be able to laugh over the looks on your kids' faces when they repeatedly knock over this block tower. Jenga can be played with anywhere from one player to an entire group. The great part about this game is that it's simple and uncomplicated, all it takes to play is a steady hand. By pulling out one block at a time, players will go around in a circle, attempting to slowly (or quickly) remove as many pieces as they can while leaving the Jenga tower standing. The first person to pull out the wrong block and send the tower toppling over automatically loses the game. This game is incredibly simple but has a concept that's really challenging as far as both critical thinking and logic go. It definitely takes some thought when deciding which blocks to pull out. Jenga is completely timeless and possibly one of the easiest games to set up and play next to regular card games.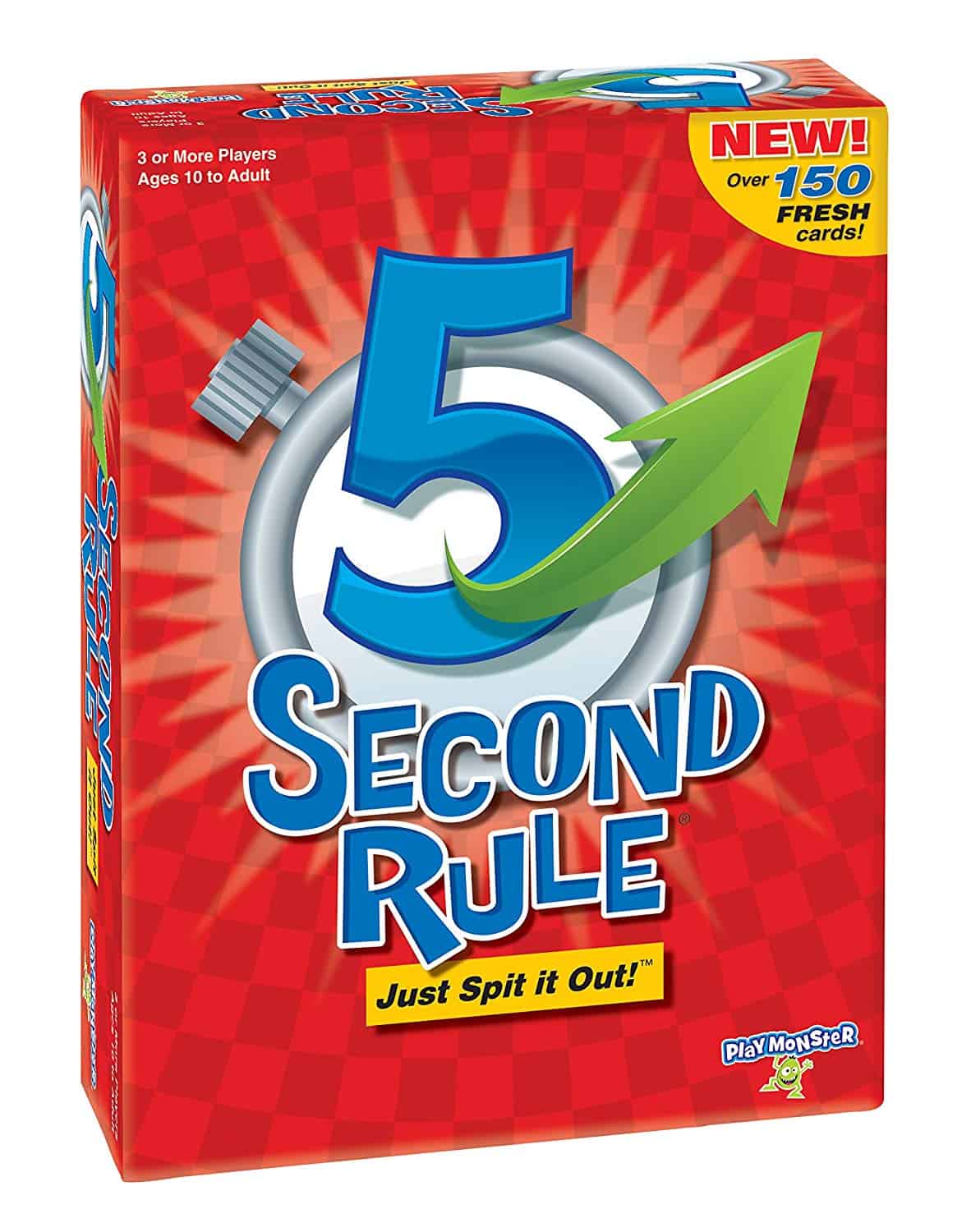 This hilarious card game operates under the pretense that players can be fast-thinking enough to rack their brains and come up with three answers in five seconds. This makes it an amazing skill game. The only skill required to play this game is a love for thinking under pressure and some general knowledge. This game will challenge what you know while helping your kids become great thinkers under pressure. It's an exciting way for pre-teens and teens to have fun with their families and friends while testing their skills and knowledge.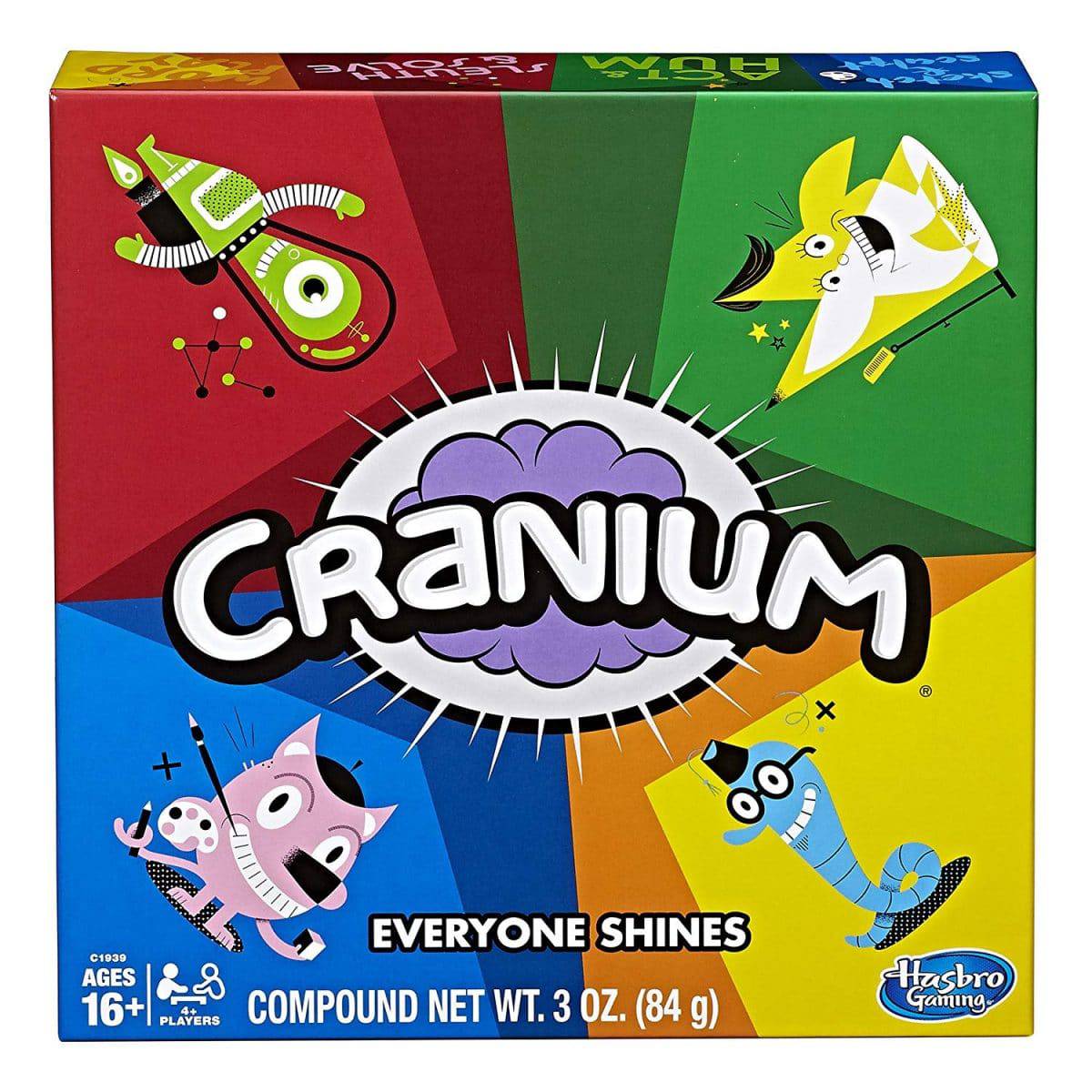 Some games are best played in teams. In Cranium, up to four teams compete to reach the finish line first by completing tasks related to wordplay, puzzle solving, sculpting or acting, depending on which space you land on. Some variants of the game add special spaces that allow you to move twice your normal speed and random dice rolls that add some unpredictability to the game. However, the real fun is in correctly guessing that a teammate is acting out being a gorilla, or in watching a rival team completely fail to name a country beginning with B before the time runs out.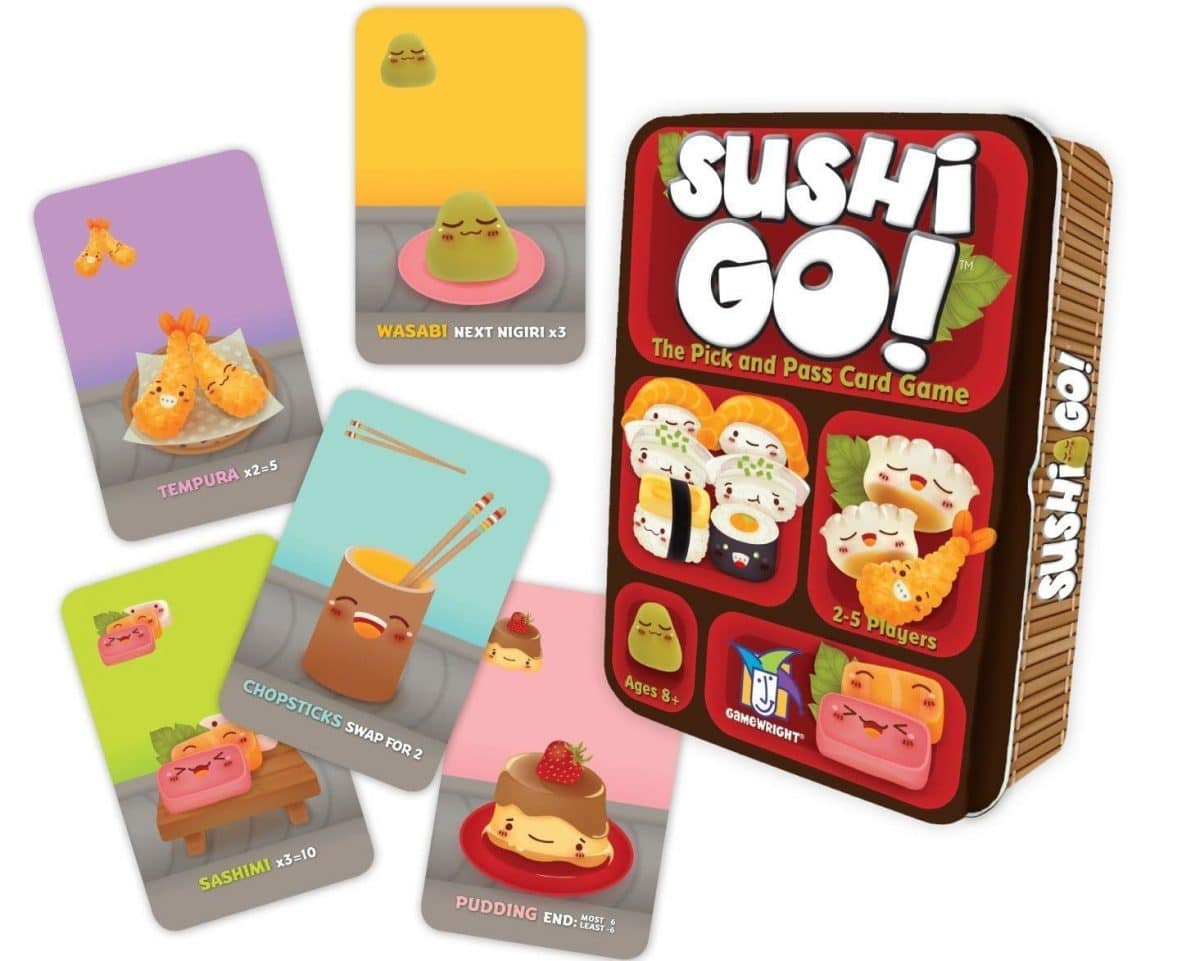 In Sushi, Go players compete to make the best meal of sushi from the cards in front of them, with certain card combinations worth more than others. The trick is that players must pass their hands to the next player every single turn, so you never really know which dishes you'll be able to choose from the next. Special rules around puddings and chopsticks mean you have to be slightly more strategic. However, the real fun of the game is in stealing the last card your opponent needs to complete a high-scoring meal (and then rubbing it in their face).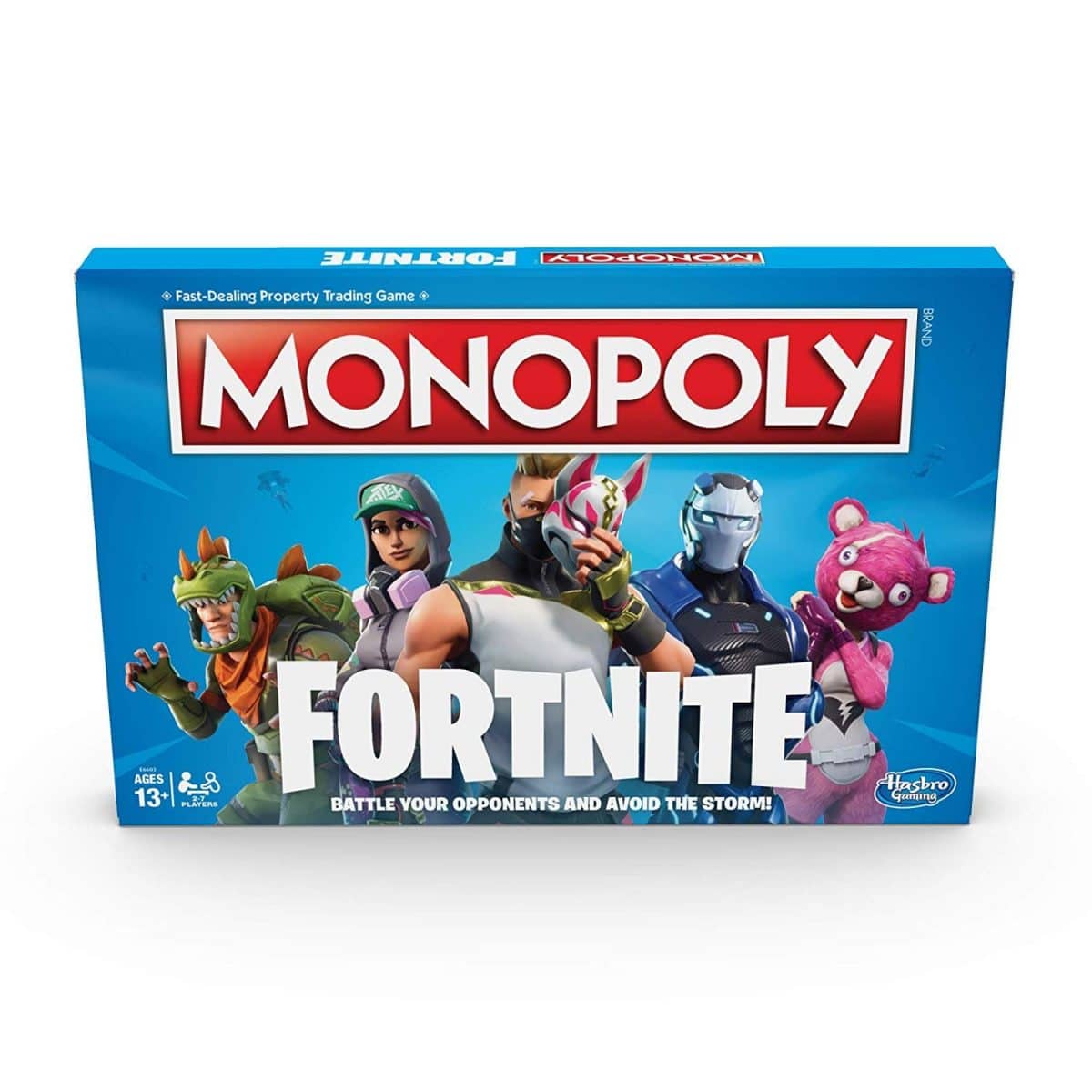 Each new version of Monopoly has its own quirks – but Fortnite Monopoly is among the most radical. Rather than focusing on acquiring wealth to build properties, this version of Monopoly instead has players compete for health points in a desperate attempt to outlast other players and avoid the ongoing storm. This is just like the game it's based on. The board and tokens are modeled after the locations and avatars from the battle royale smash hit, while also being somewhat streamlined to cut down on the length of each game. While purchasing locations adds some of the strategies of the classic version, this is a fun blend of both Monopoly and Fortnite that has strengths of both.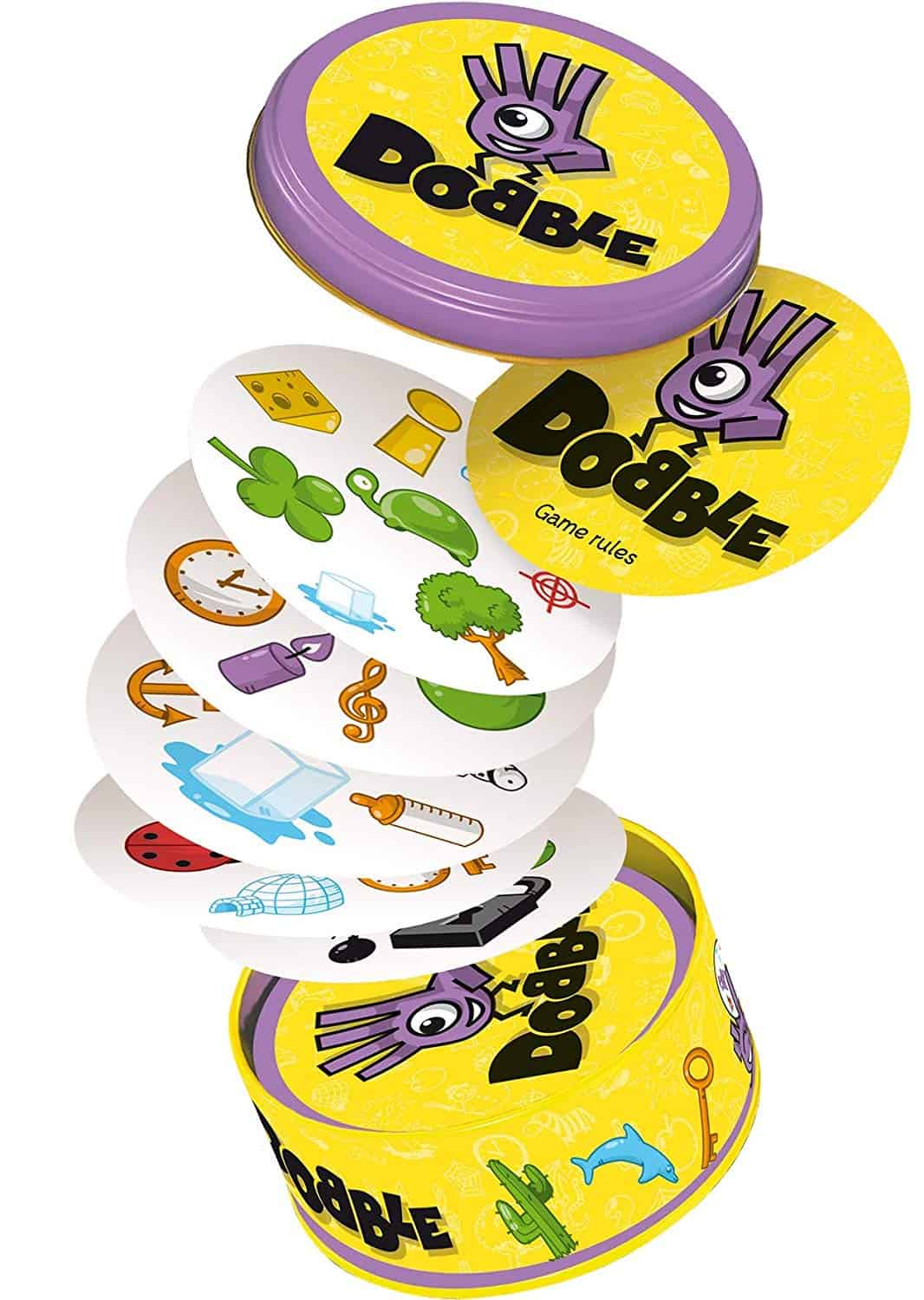 A faster-paced, more involved version of Snap, Dobble is a frenetic and competitive race to see who can match pictures first. Each card in a player's hand shows a selection of symbols – a bomb, a snowflake, a carrot, etc. – which means it's not as simple as watching for a single thing to match. Slamming a card down and shouting the matching symbol just before an opponent does the same is ridiculously satisfying, and about as easy to understand as an objective as possible. The standard game also comes with variants on the core game, so there's more to do with the deck than just play a multiple-choice snap.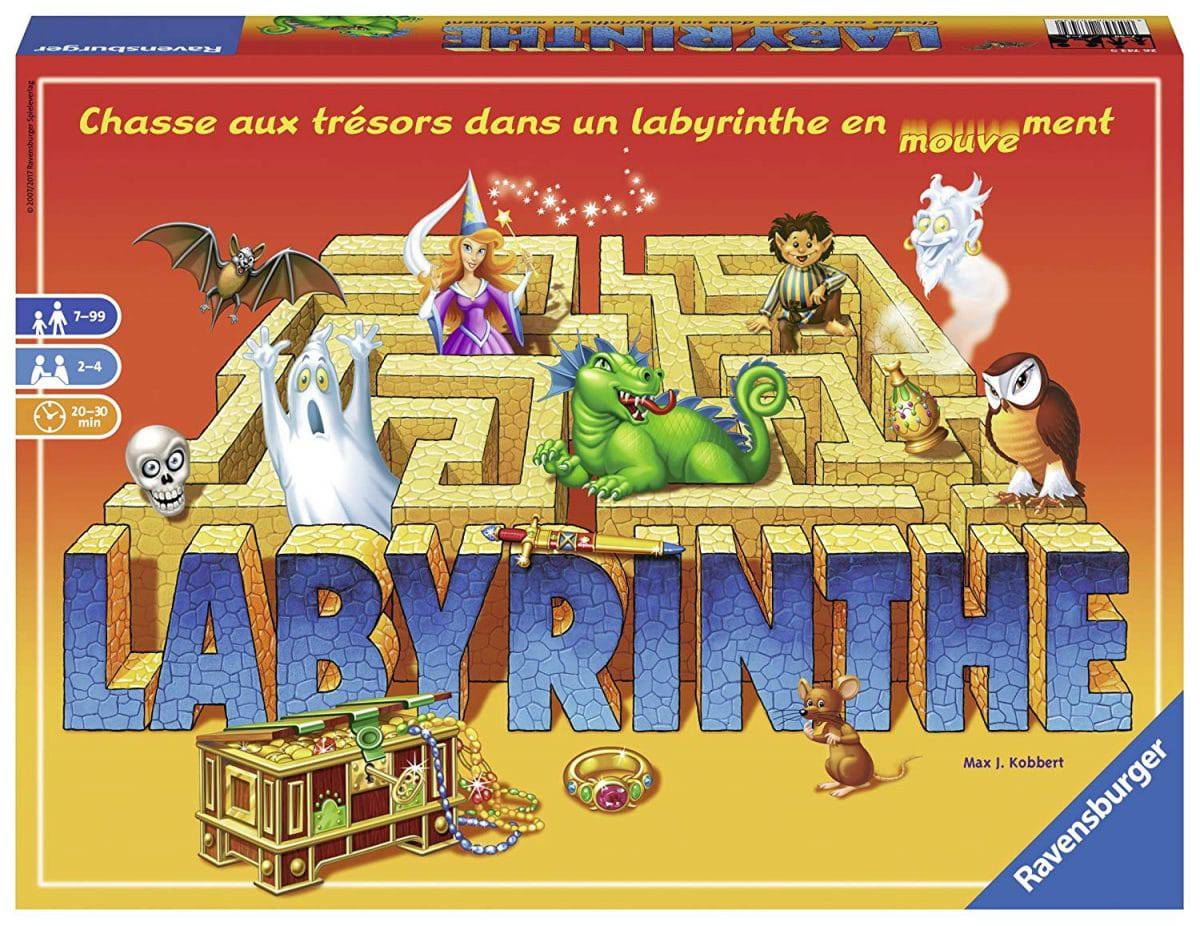 Labyrinth is a game of highs and lows, of celebration and frustration. Each player is tasked with collecting treasures from each corner of the board by traveling along paths set by moveable tiles. The challenge is in moving each tile to provide a continuous path to your goal while preventing your opponents from doing the same. It's all too easy to get trapped with no obvious way forward, while the other players zip around the board unimpeded – but the tables can turn extremely quickly. It's a quick and easy game to grasp, with simple objectives – and a lot of emotion.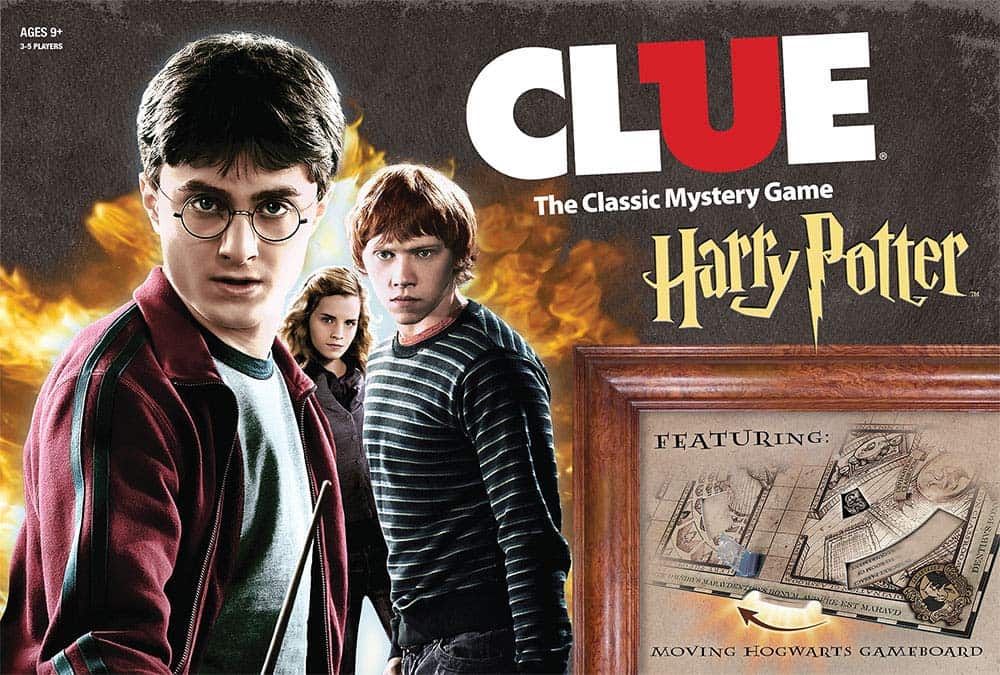 This version of the mystery solving board game makes good use of the Harry Potter license to explain away its differences from the original. An addition dice roll can alter the layout of the board, preventing a rival player from using a vital shortcut or allowing the player to gain help from a deck of useful cards. The guesswork and trial-and-error nature of the original Clue/Cluedo can still be frustrating. However, the additions to the formula do a lot to streamline the process and make players feel part of the Harry Potter universe as a result.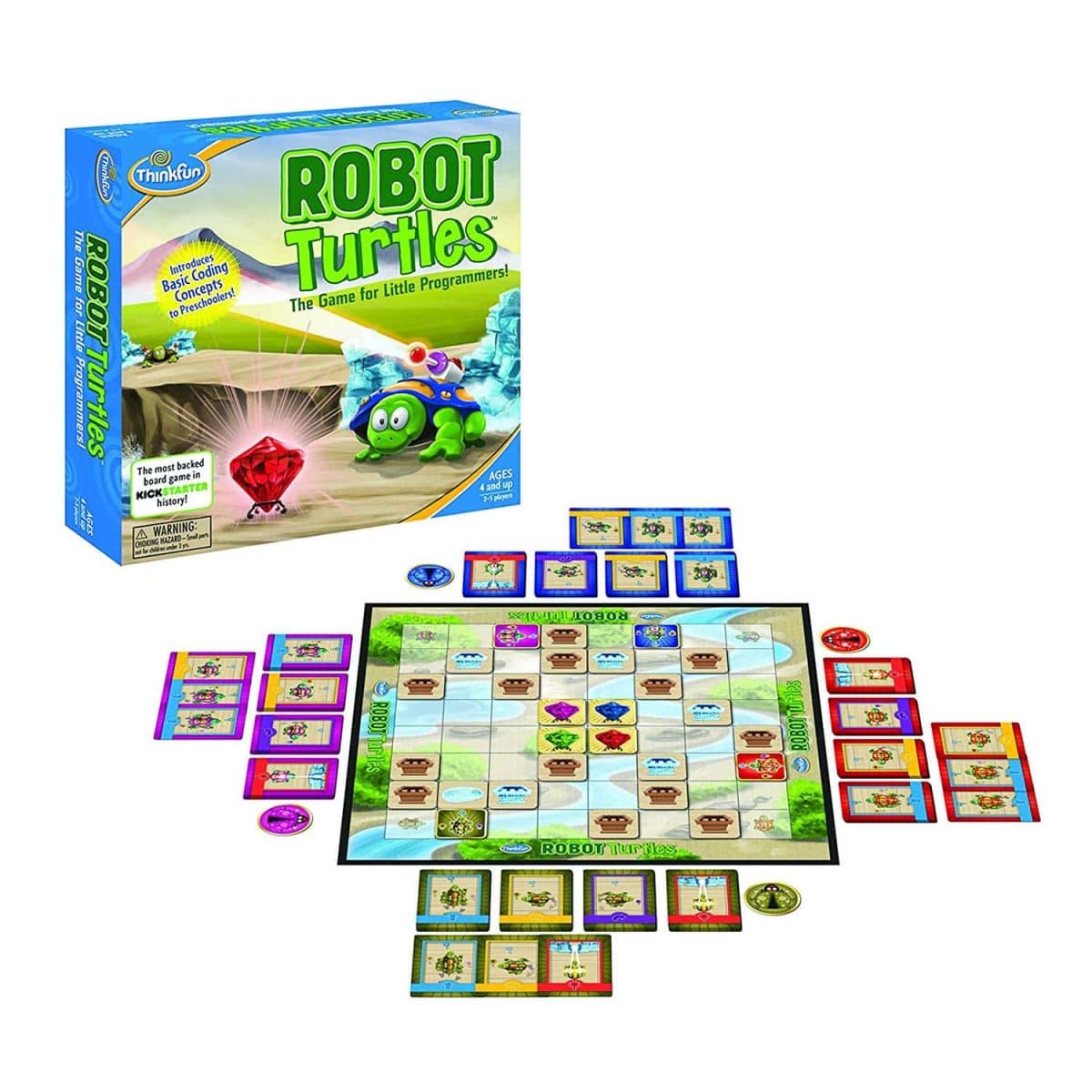 Robot Turtles Game is the game for little programmers. It's a very fun way to learn to code. The most backed board game in Kickstarter history sneakily teaches preschoolers the fundamentals of programming, from coding to functions, while making silly turtle noises. Before you know it, your little one will be writing computer games rather than just playing them. The game comes with clear instructions so that your kids can start playing immediately. Moreover, kids will develop critical skills as the gameplay provides a stealth learning experience, where players learn key programming principles in a fun, easy to learn the way.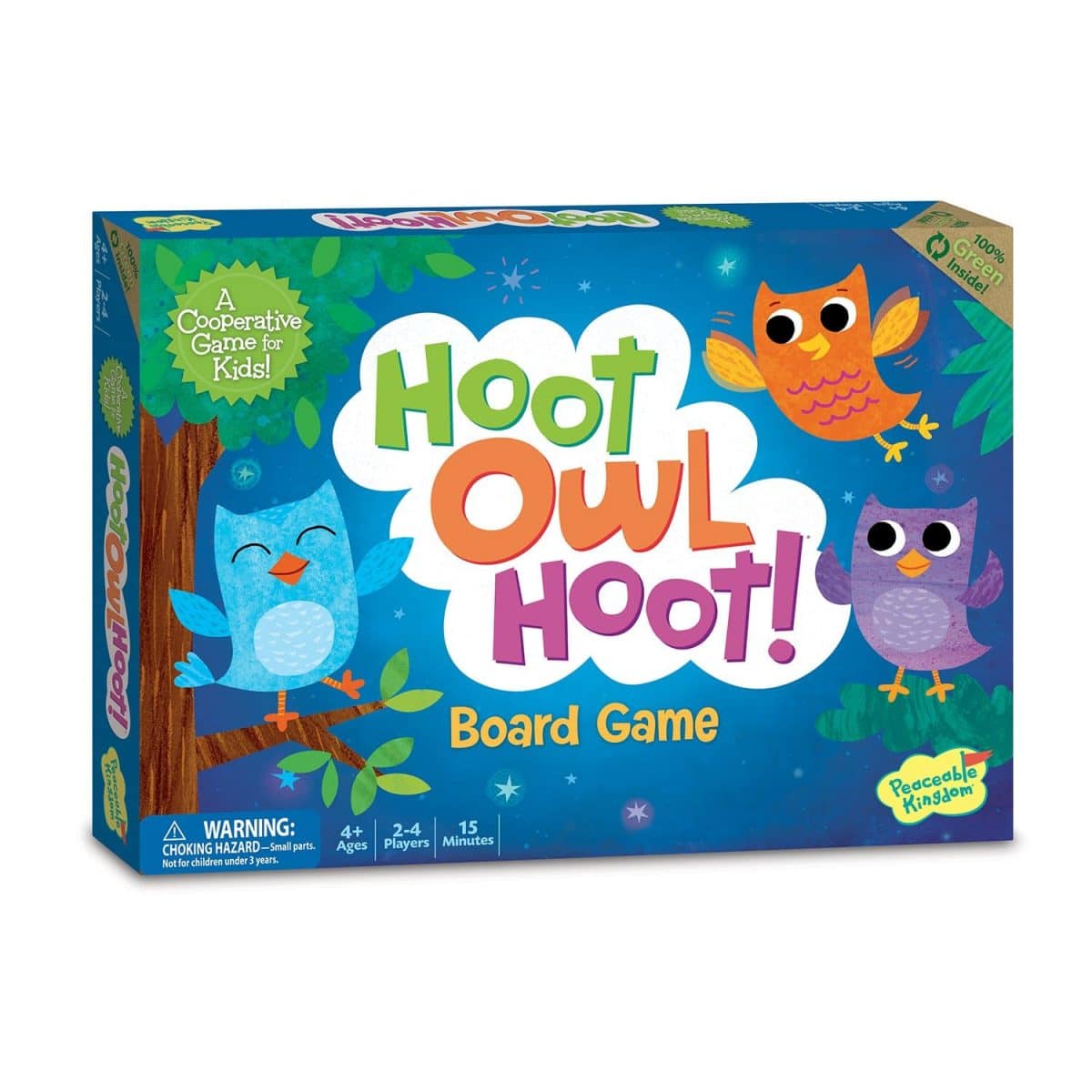 Hoot Owl Hoot is an award-winning color-coded cooperative matching game where players must help the owls fly back to their nest before the sun comes up. Play a color card and fly to that space. Kids can draw a sun card to bring them a step closer to daylight. Help all the owls get home before the sun rises and everyone wins. Two levels of play allow this game to grow with your child. Kids learn simple strategy, following directions and taking turns. This cooperative games cultivate emotional development, shared decision making, boost self-esteem, creative problem solving, and develop a sense of community in a non-stressful play environment. The game is recommended for ages 4-8 and suitable for 2-4 players.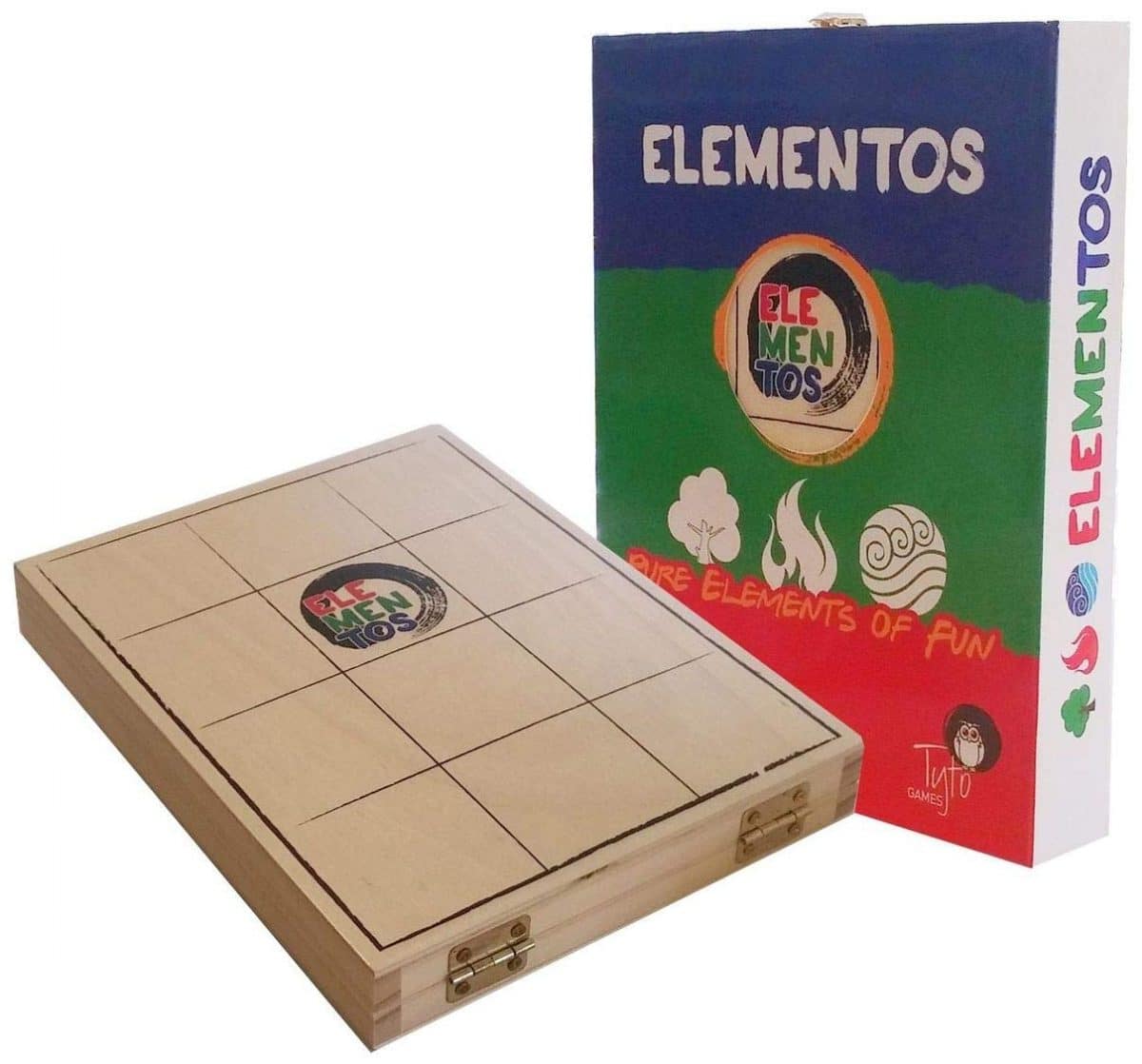 Elementos was originally created as a Kickstarter campaign that exploded in popularity. A good short strategy game for kids, each match lasts around fifteen minutes. Based on the simple game mechanics of Rock/Paper/Scissors, Elementos uses the concept of three elements. These elements are fire, water, and tree and overcoming each other creates an intriguing, exciting, and thoughtful head to head challenge. With a playtime of 15 minutes, the game is suitable for kids aged 7 and above and 2 players. All pieces in the board are wooden, ensuring that they are durable. Furthermore, the cool clam-shell box is great for a carry-on and travel.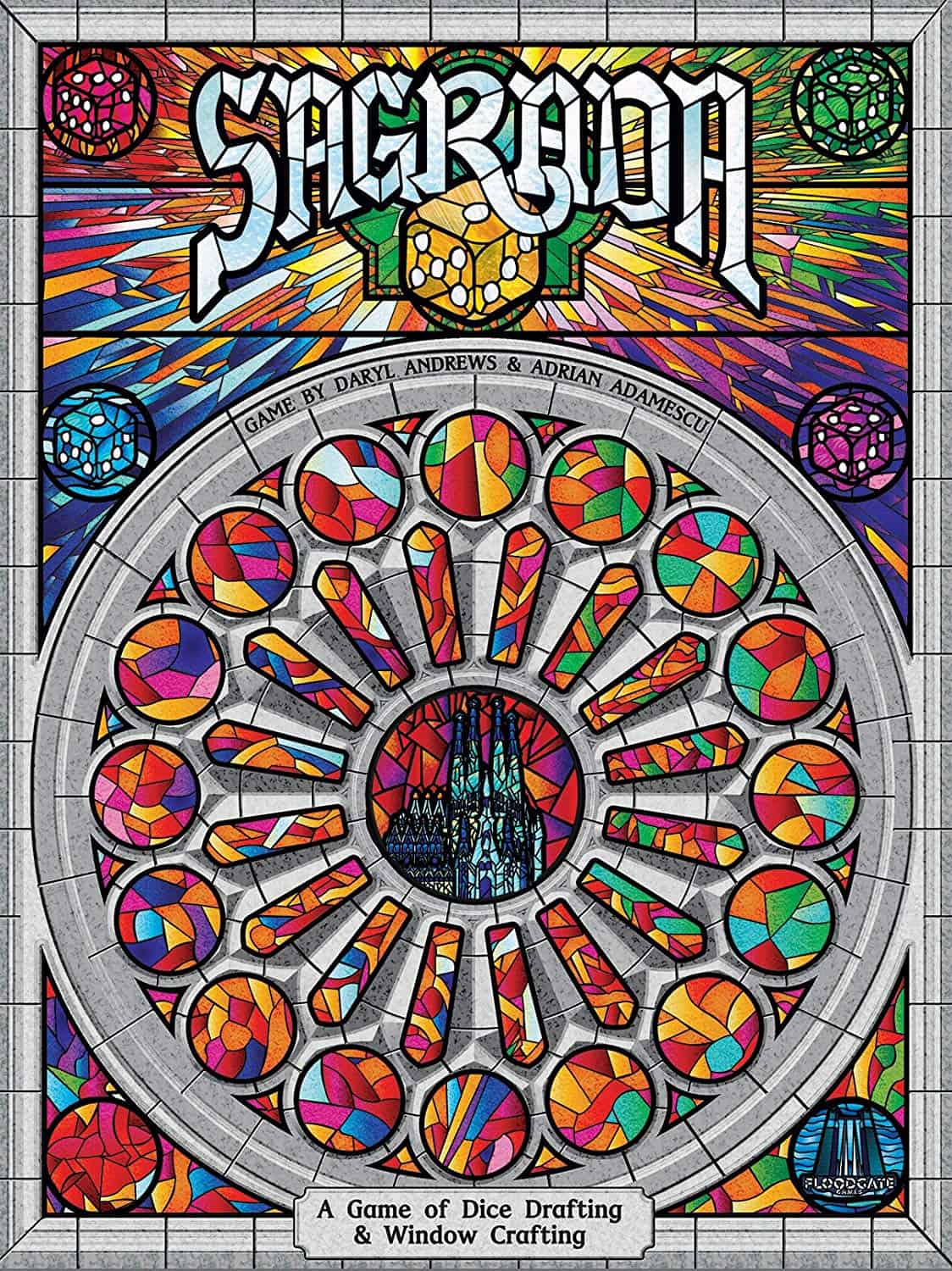 Sagrada is a great game for children and adults alike who enjoy problem solving and puzzles. It's one of the more innovative games to its stride in 2017. Players take on the role of master artisans designing their most ambitious work yet – a stained glass window for the Sagrada Familia. Colored dice represent the stained-glass material, and must be placed according to the needs of the window. The artist that ends up completing the window successfully with the highest score wins.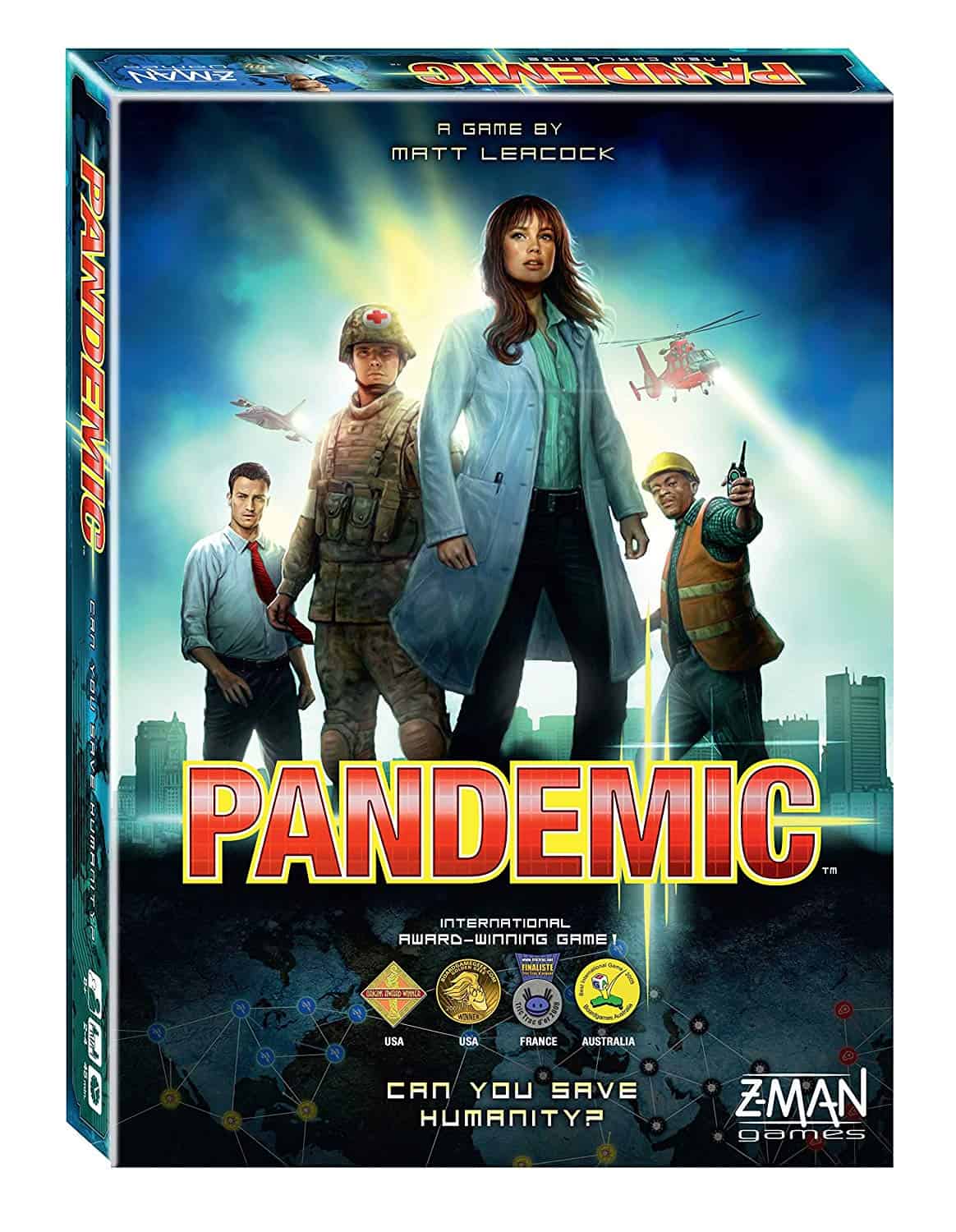 The original Pandemic is a worldwide bestseller. With an average game length of about an hour, it's a great fit for children with busy lifestyles. Pandemic by Z-Man Games allows you to both plays the original game, and once you're comfortable, it ups the difficulty a notch. This is a truly cooperative game where you all win or you all lose. Four diseases have broken out in the world and it's up to a team of specialists in various fields to find cures for these diseases before mankind is wiped out.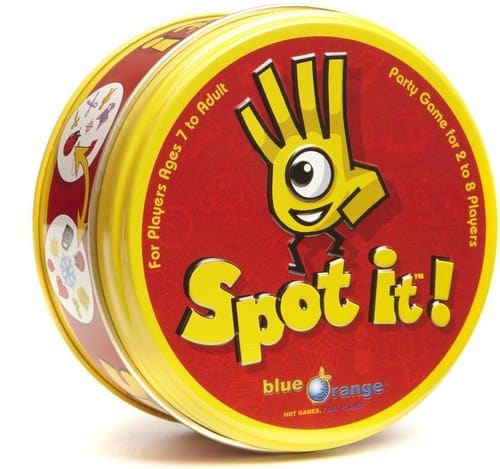 Spot It is one of the most simple yet popular games for all ages. Played with 55 circular cards, each decorated with eight symbols varying in size and orientation, the game aims to be the first to spot the one symbol in common between two or more cards. The cards change with every match made, so you have to stay focused to keep up. However, it's not as simple as it sounds. This is perfect for travel and playing on the go.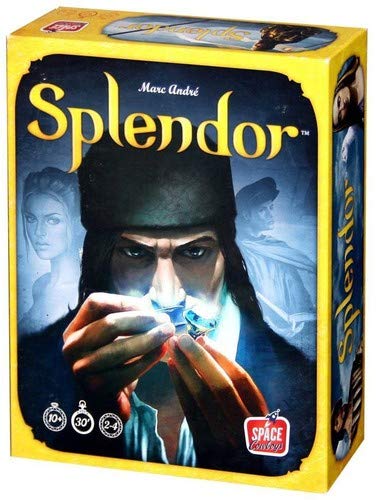 Splendor is one of the more mysterious board games for kids where players play a wealthy renaissance merchant, acquiring mines and transportation and creating the most fantastic jewelry to become the best-known merchant. Acquire precious stones to trade them for development cards. Use development cards to acquire more gemstones. You can then use your gems and gold to create the most fantastic jewelry, and appeal to the nobles to gain the prestige you need to win.
The Verdict
The best board games for kids are meant to help them develop their critical thinking skills, strategic skill, and problem-solving skills. They also promote bonding and social skills, since most games require at least two or more players to function. They're meant to provide kids with so many positive experiences. Our list compiles a wide range of board games for kids that will also help you bond with them during family game nights. We hope our review will help you choose one for your kid.