Top 30 Best Educational Toys for Kids 2023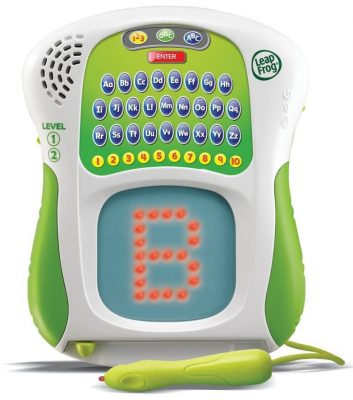 Practically, kids have the freedom of learning on their own and by the time they get to school, they will already know how to read and write letters and numbers. The pre-school skills might not be too appealing with the classic pen and paper approach. It is why the technological approach with the shining lights can prove to be a better alternative to guide a child's first steps into learning.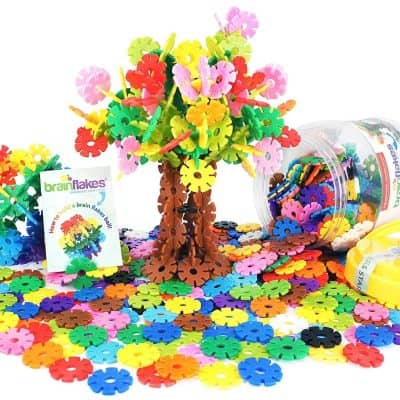 From building a house to shaping a flower, the interlocking disc set is one of the easiest to comprehend. It has creative freedom which is nearly unmatched. Teaching kids spatial thinking, it creates unique 3D models and it can also be one of the stress relieving games parents can play with their kids after a long day at work.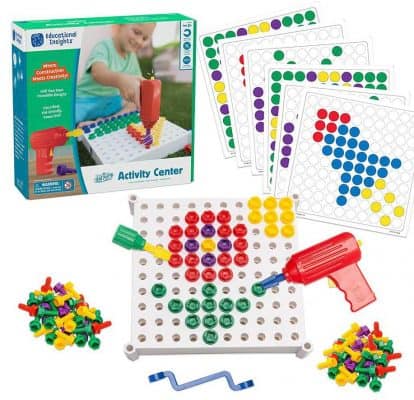 As one of the popular educational toys on the market, it is also one of the toys which are available in multiple options. A white and a see-through board are available at the moment. But kids will also be able to follow directions simply by playing with the bolts. If they can screw the bolts as they wish, they also have planned printed cards for them to follow included in the game. This means kids will need to follow directions, to plan ahead and to execute. All of these are essential skills later on in the school system.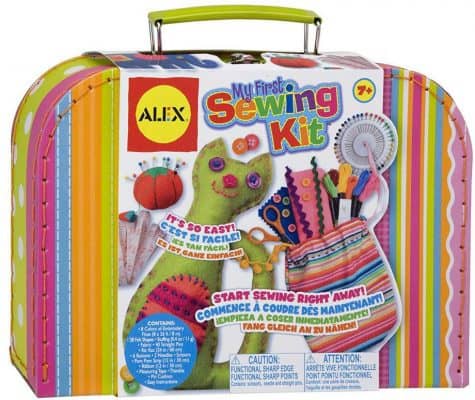 There are 28 felt shapes, embroidery floss, various fabrics, and scissors in the set. Kids can sew their own toys from scratch and create their own designs without limitations. The sewing kit is also easily paired with various fabrics around the house such as those from old t-shirts to offer kids even more creative freedom.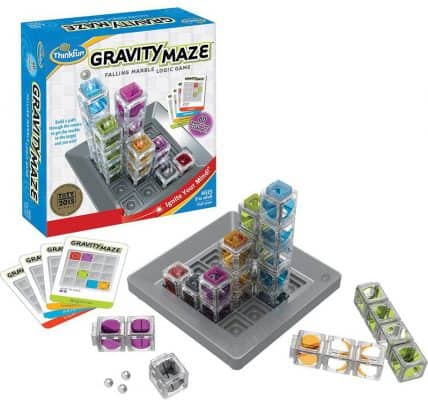 With 3 marbles, a game grid, towers, and 1 target piece, the game requires maximum levels of creativity and endless possibilities of gravity performance. Reaching the target piece can prove difficult as kids get better and better or simply closer to the complex gravity card challenged.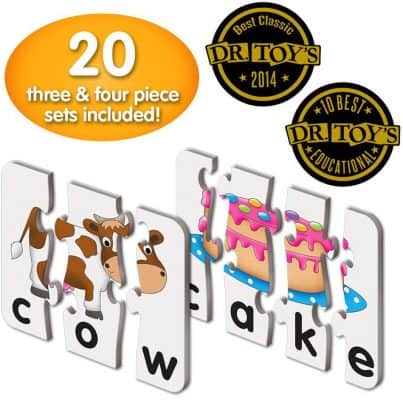 For many kids, it might just be the first problem-solving game. It has a strong educational nature and kids can become better at it by solving the puzzles faster. Many kids can still suffer from literacy and the game can be one of the fun ways to have a better understanding of letters even before going to school.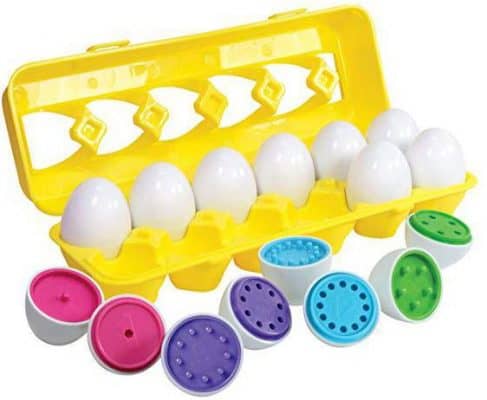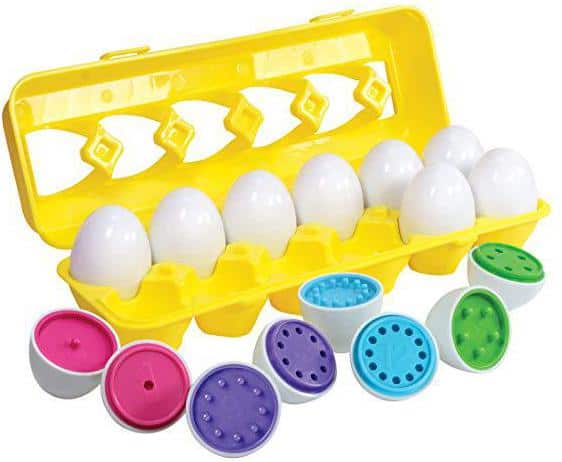 On a simple level, the eggs are only split into two halves and they need to be color matched. But kids also need to find the right way of coupling the halves as each color has a different number of fitting pins, which will test kids' dexterity.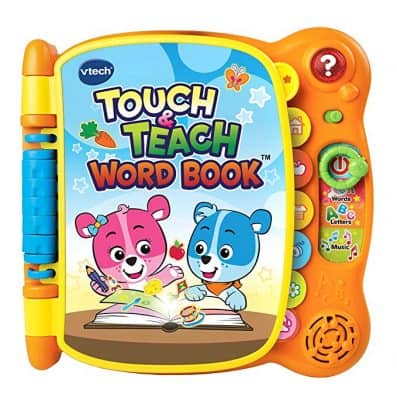 As a result, there are different playing modes for kids to enjoy. Find it and what's the word are just two modes of play the book offer. From teaching kids the pronunciation of words such as apples or bananas to teaching them about household items such as a sofa or curtains, the book covers basic words which are actually used by kids in everyday life.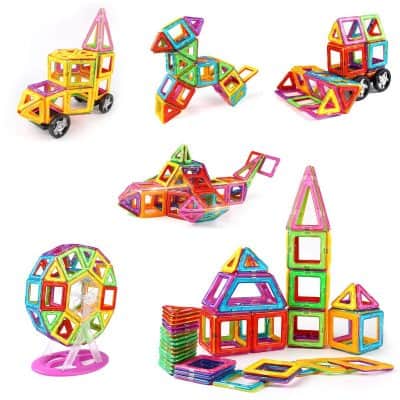 Since it requires a lot of creativity, the toy game might not be the fastest type of game to complete. This is why it teaches kids basic skills such as patience and perseverance. Since these types of skills might be hard to match with video games, it might also be a healthier alternative to staring at screens for hours.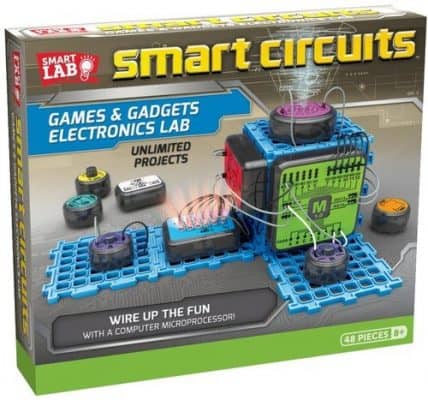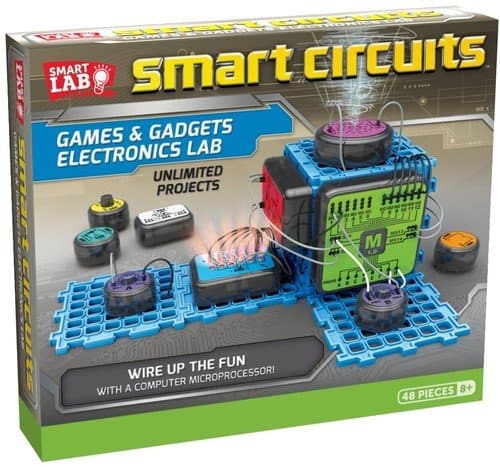 Made with 6 baseboards, batteries, variable resistor modules, microprocessors, LED lights, speakers, push buttons and other pieces, the set is impressive in its approach. It offers kids unlimited project possibilities. It is also part of STEAM electronics which combine games with educational objectives. With 31 jumper wires, kids can create their own projects or start practicing on those recommended by SmartLab. Since it actually requires minimum technical attention and basic circuit knowledge, the game is actually suitable for kids ages 8 and above.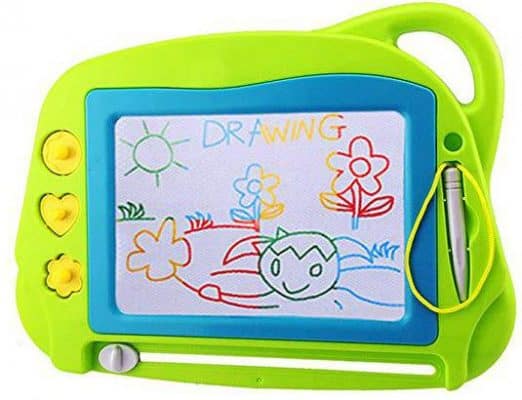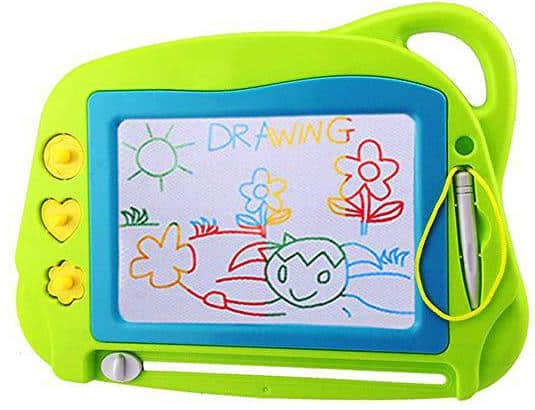 One of the best parts about the board is that it can also be an educational traveling toy. It represents a design which needs no batteries and no plain paper for kids to continue drawing. Of course, they can also start practicing their writing skills as it is never too early to start learning the alphabet. With durable plastics, the board will last more than most kids need.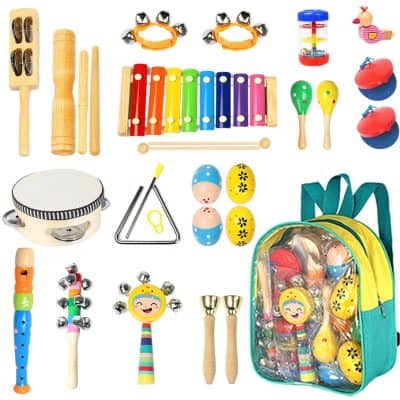 Inside the pack, children will discover shaking, tapping, blowing and beating instruments. They are suitable for a different type of music and for different moods as well. Of course, the way these instruments are actually used can differ from case to case. Kids will also find it difficult to have their eyes set on the right instrument unless they actually try all of them and see the type of sound and of music style they prefer. Parents are also encouraged to follow the kids natural inclination towards a type of instrument and even encourage them to play further.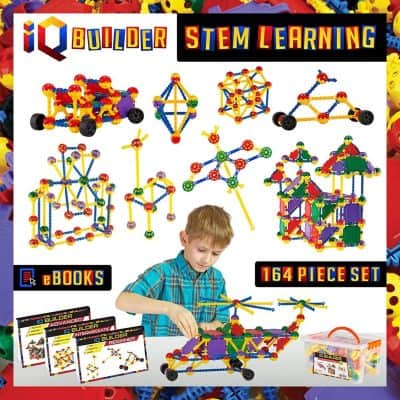 Since the set is made from plastic parts, it is also one of the distinctly-recommended designs for added durability. It represents a suitable option for water cleaning when the parts get dirty. All of its elements remain clean and ready to use for a long period of time as a result.
A storage box is also shipped with the building toy set. All of the elements can be safely stored without actually needing too much space in the kids' room. Furthermore, kids can store it next to the other smart IQ Builder toys.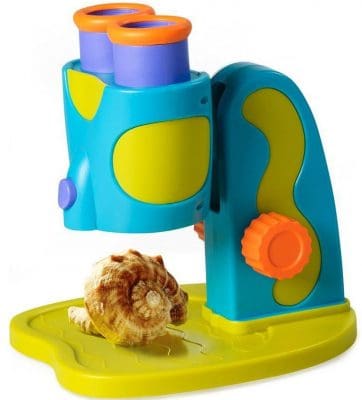 Made with 8X lens magnification, the microscope is one of the top designs in its class. It comes with plenty of adjustabilities as well. For example, there are two focus rings for kids to operate, just as with professional microscopes. There are additional LED lights in the microscope as well. They enhance viewing capabilities and they represent a top addition for smaller details.
The microscope can be an inspired gift idea for kids of various ages. However, it is mainly one of the designs which are actually made for learning children and those into sciences. The microscope can also be a good introduction to scientific tools.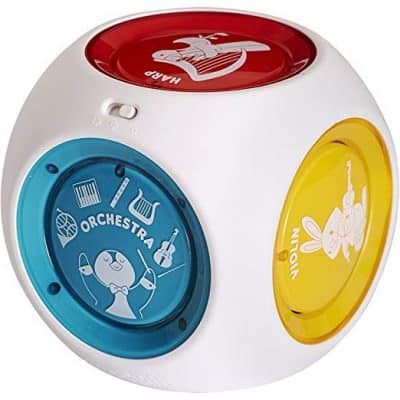 At the same time, the cube also comes with a function which plays all instruments together. Practically, the Magic Cube is an orchestra in the making. This educational toy teaches kids how to create 8 pieces of art attributed to Mozart. If parents are afraid the neighbors are not so much into classical music, they can rest assure the Magic Cube comes with a volume control rocker as well.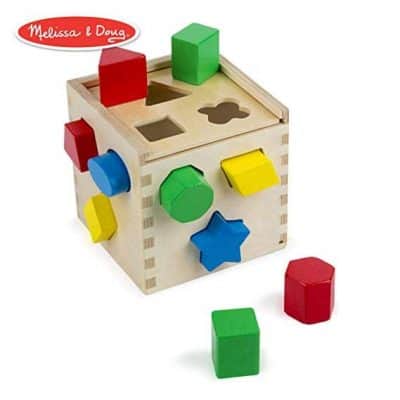 Its learning role is obvious. The toy is mainly made to make kids aware of spacing and shapes. It is why all kids should be able to recognize certain standard shapes after a short period of time. Since there are shapes on each side of the wooden cube, kids can even consider inserting all the shapes in their corresponding holes for added fun.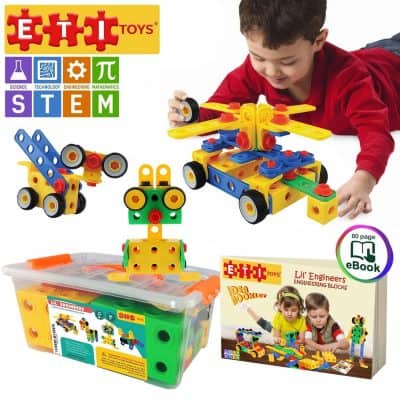 A few figurines which can be built with the blocks includes vehicles, helicopters, cranes and other moving objects since wheels are included in the pack. All kids have the ability to create their own moving toys from the elements they consider to suit the needs of a vehicle best. There is a large plastic box which holds all of these blocks in place which can also teach kids to pick up after themselves.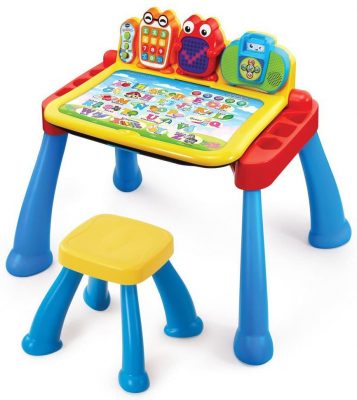 There is a plastic stool which comes with the desk as well. Together, the set is one of the first steps the little ones can make in the direction of education. Furthermore, it represents one of the best steps to take for those who want to ensure kids are actually learning different skills.
From learning letters and words to improving drawing and hand-eye coordination, the desk is one of the affordable toys which have a strong educational base. Practically, the desk has a 3-in-1 design which ensures kids can enjoy different activities in the same place.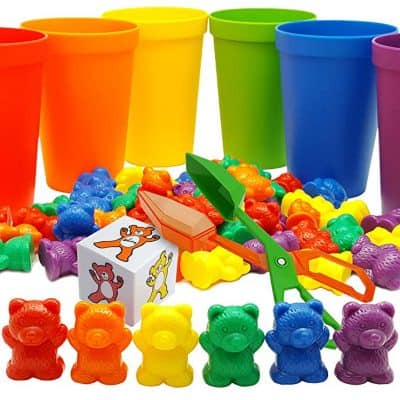 Kids can also learn basic math with the toy. Counting the number of bears which go in each plastic cup can be a good way of ensuring there are plenty of bears left to fill all the cups. At the same time, kids can start dividing the number of bears to the number of available cups for simple math skills.
Made with durable plastics, all the parts of the toys can actually be washed. This is why they are long lasting and they can be free from bacteria in the long term. With small 1" bears, kids are able to handle more pieces at the same time, also working against the clock for faster performance.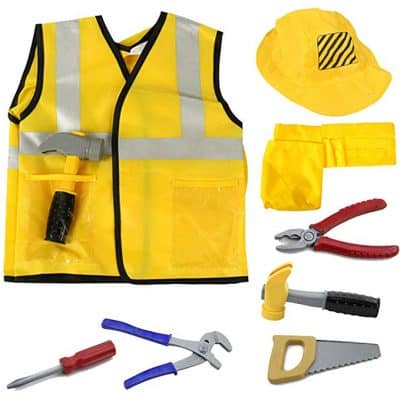 With a set of tools includes a saw and a hammer, kids can use the makeshift tools for play time. They develop motor skills and they even reduce their interest in the actual tools which can be harmful when used without supervision.
With an included high visibility vest, kids can get in the boost of a construction worker. The set even comes with a hard hat which teaches kids about the importance of safety on a construction site. Similar sets from the manufacturer are available with fire department tools or cooking tools and accessories.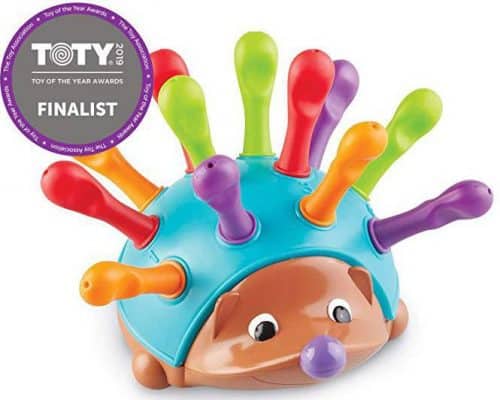 Suitable for kids as young as 18 months, the toy set is among the top designs to use at an early age. With peg-shaped pieces which are just about right when it comes to fitting their small hands, kids will be able to learn more about how to properly coordinate their movements. At the same time, they can start counting the plastic pieces to begin building their math skills.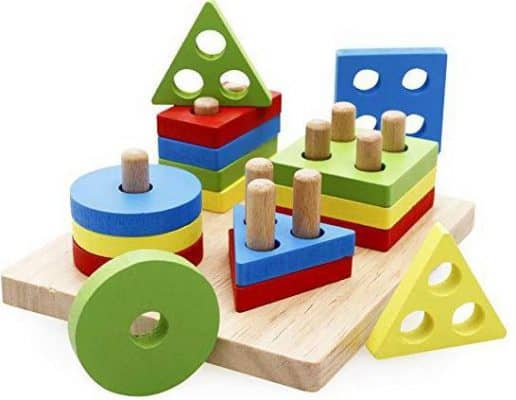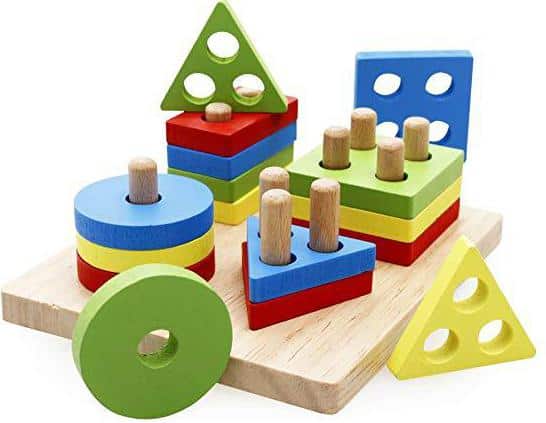 The idea of the game is to match pieces of wood to corresponding pegs. Kids need to be able to recognize shapes and to also be able to coordinate their movements to place the wooden parts on the board. With different colors, kids also have the ability to learn how each color is named. Most importantly, this can be done on a daily basis until the child's progress is obvious and until there is no more growth room.
The wooden toy is mostly made for solo play. Two or three kids playing together might not be the best scenario to mix and fit the wooden elements to the pegs without arguing. But the best part about the wooden set is that it can actually be borrowed to friends once kids have already mastered all of its secrets.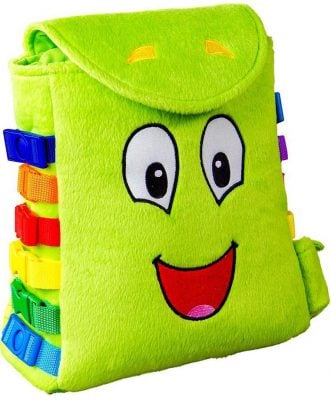 Kids can also learn basic counting simply by checking the number of buckles on each side of the backpack. But the most advantages are seen in hand-eye coordination since buckles are not exactly the simplest to operate for toddlers. Since the backpack comes in a colorful design, kids are still attracted to it and looking forward to the next play time.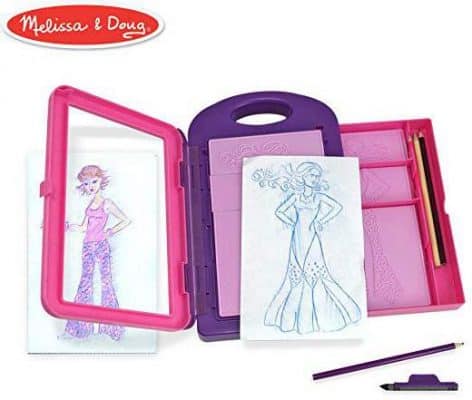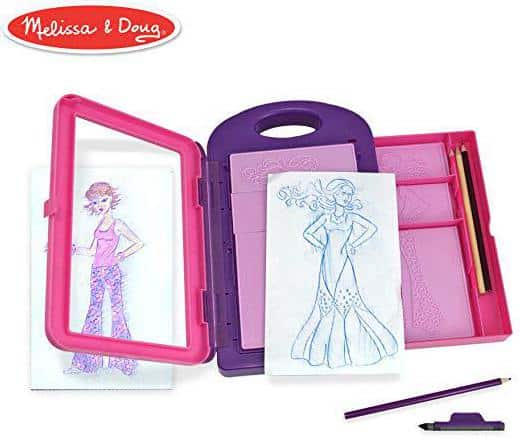 Based on old-school techniques of play, the activity kit actually copies the textures on the plates to a piece of paper using crayons. The best part is that girls can work on the final results and practice their drawing skills until the patterns on the plates are represented on the paper realistically.
The set is made with a foldable design. Girls can store it in a drawer or simply take the kit with them when traveling. Suitable for girls who love stylish outfits, an activity kit is a learning tool for kids looking to get to experience more from the world of fashion.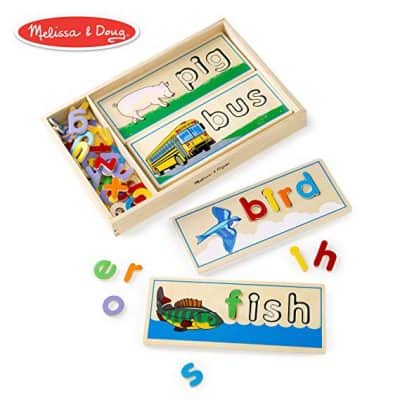 There are 50 pieces of the colorful wooden puzzle for kids to master. The good news is parents can rotate these puzzles so that kids will have to start thinking critically and finding the right letters for each new word.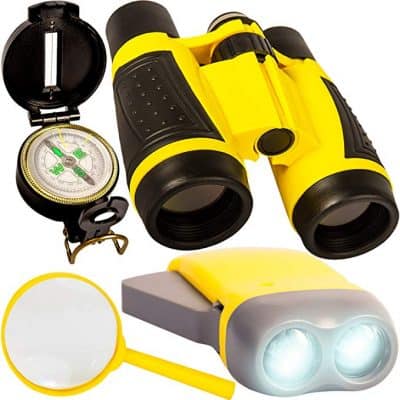 One of the most popular items in the set is the binoculars. It can be used for bird watching and teaching kids more about outdoor animals. The flashlight can be used to explore the intricate details of the surrounding world, together with the magnifying glass. The basic compass is a classic learning tool. It teaches kids how to read directions properly.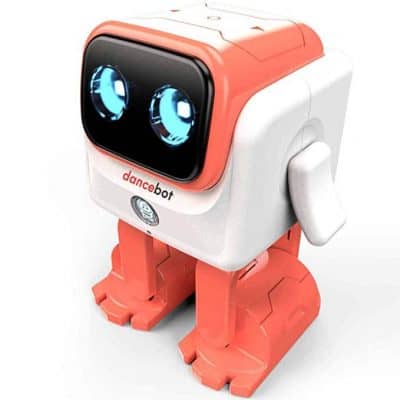 With an included speaker, the robot also allows kids to stream their favorite music to match the dancing movement of the robot. The toy teaches kids how to pair Bluetooth devices, how to install and uninstall apps and how to stream music to a Bluetooth device.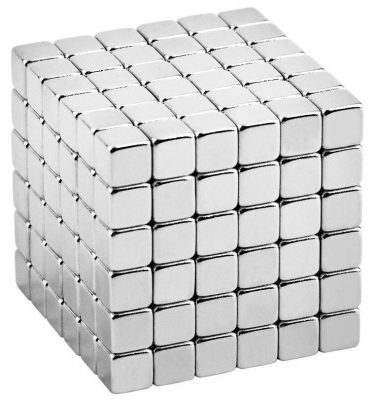 Stimulating both the left and the right brain, the cube is among the interesting choices which are used by kids of all ages. Of course, it should not be gifted to toddlers due to its small piece construction. But at the same time, the cube can be used by kids looking to create figurines from small magnets.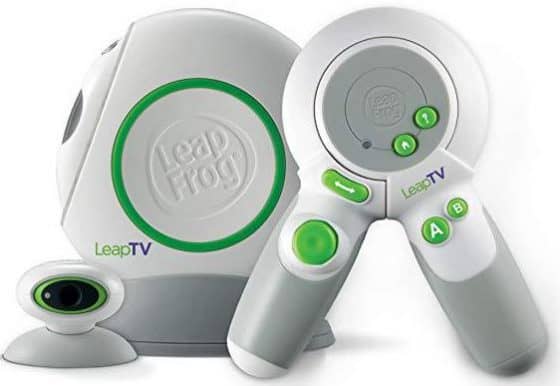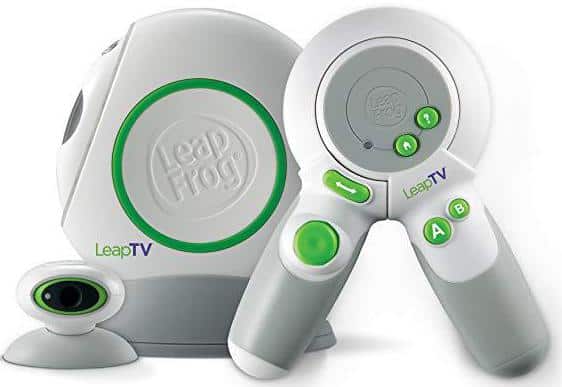 Considered the only type of gaming system of its kind made for 3 to 8-year-olds, the LeapFrog design is recommended for active kids. While it can improve math skills, it certainly improves hand-eye coordination and balance of movements.
With 16Gb of internal memory, the console can handle different games as well. But most games are not actually included they need to be purchased separately. Pet Play World game is included and kids can start playing it straight away. The best part is that if it works for solo players, it also supports multiplayer modes for most games as well.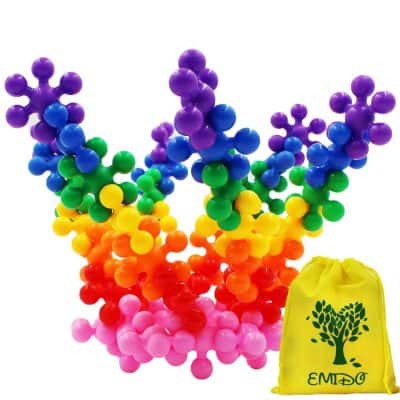 From a learning perspective, the set is perfect to improve imagination. Kids are not able to create anything with the blocks until they actually visualize what they want to create. At the same time, kids will also develop cognitive skills and the ability to see the blocks when they have assembled and space they will require.
Made from non-BPA plastic, the building blocks will be perfect for long-term use. They have already proven durable as many kids actually wash them with warm water to keep them clean. One of the new parents will be happy to hear is that the blocks also come in a storage bag to keep them organized around the house.