Top 30 Best Toys and Gift Ideas For 11-Year-Old Girls 2021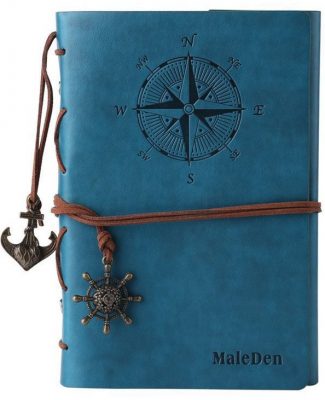 At 11, most girls are already starting the experience the world around them with new eyes. Many experiences are written down as memories on pieces of paper and various journals. But giving a leather writing journal as a gift can be an inspiration for many girls to write more in one of the most aesthetically-pleasing notebooks. With blank pages and a refillable design, the notebook can be used continuously for years.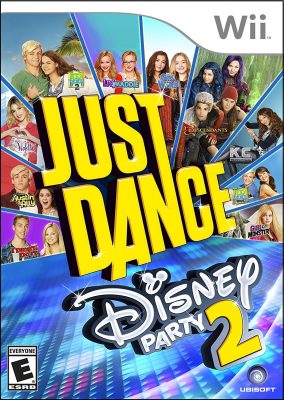 Just Dance is a hit with most girls. It is now back with songs from Girl Meets World, KC, Undercover or Austin and Ally. Some of the songs have also been featured in famous movies such as Evil Like Me. With improved graphics over the previous version, the second Just Dance Disney allows you to pick the characters and backgrounds you want.

The acoustic guitar comes with a narrow neck which favors girls with smaller hands. But girls will also immediately notice the vivid color of the guitar which makes it much more friendly and age appropriate. With a shorter 23 ¼" scale, the guitar is recommended for young girls. With good sound quality, it can be a great starter guitar and a top instrument for girls to unleash their musical creativity. It also comes in bubblegum pink and popsicle purple for a better choice of colors.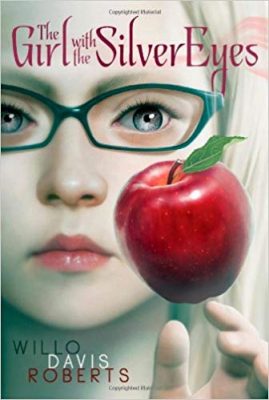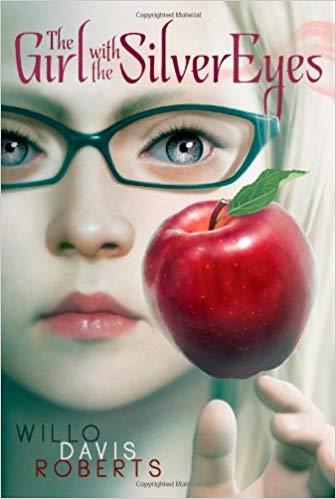 A good book needs to come with a good story. The Girl with the Silver Eyes follows the story of a special girl. Having silver eyes, she is not accepted by her classmates. Her preferring to read books than being out and making new friends is not helping either. It is why the story follows the feelings of the young girl who feels so different at first but then ends up actually being proud of her unusual gift.
Throwing and deflecting the Kam Jam disc is a fun activity for all family members. Young girls can play it too. It can be played at home in the backyard, in the park or at the beach. Of course, the setup is minimum and it requires no effort. Scoring points up to 21 is the objective of the game. Of course, the game requires some practice to hit the targets. But the more girls play it, the better their chances of hitting the target with every throw.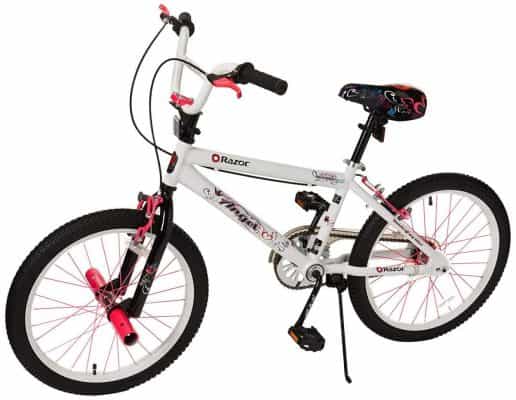 Made with a strong steel frame, the bike is more than a simple solution to spend time outdoors. It is often a girls' dream and it represents a key experience to be had during childhood. Made with 2 pegs, the bike can be used for the latest freestyle riding but it can also be used a simple bike for most days spent in the park with the family. With 2 powerful brakes, the bike is a great starter solution for many girls as well, especially due to its durability.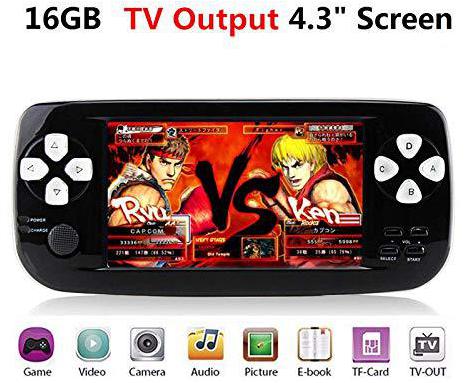 The affordable console comes with 300 retro games. With minimum buttons and an ergonomic design, it can provide hours and hours of entertainment. Made with a 4.5 inch TFT screen, the console is among the solutions to consider for playtime both at home and while traveling. The best part is that games can be downloaded in its native format as well. Furthermore, the console can be connected to a TV set for the ultimate gaming experience.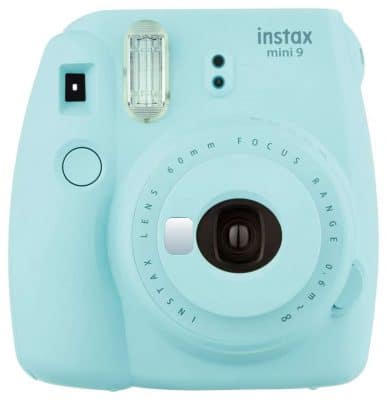 Designed with rounded shapes and a friendly look, the camera is a top choice for young girls. It is available in multiple vivid colors. Most importantly, it comes with a selfie mirror, a macro photography adapter, and brightness adjustments. The way it powers on is also quite distinct. In order to turn the camera on, the user needs to rotate the ring around the main lens. With an included flash, the camera can be used for photos inside or outside the home.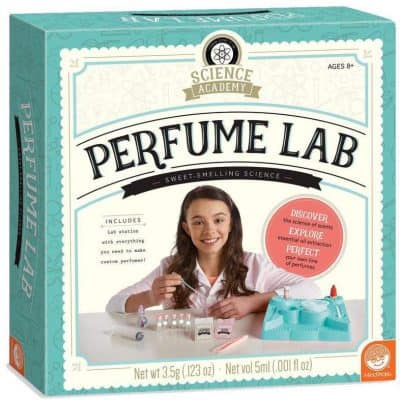 Creating your own perfume can be fun. It is why many girls can get into creating such perfumes at home, using various essential oils. The MindWare comes with starting tips and a few essential oils, to begin with. Experiments often need to be noted when they are successful so for this reason the guidebook also comes with a data chart to keep track of all the perfumes. With many accessories such as stirring sticks and color pigments, the set is recommended for most girls. The lab station can be used at home to learn more about perfumes, essential oils, sodium polycarbonate, crystals or labeling. These are crucial steps for girls to understand how actual perfumes are made.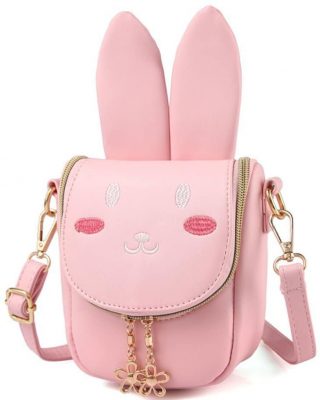 Made with a cute design, the leather purse can be one of the inspired gift ideas for girls of all ages. With cute bunny ears, it is one of the purses which stand out with their daring design and it is often what girls look for at this age when they want to stand out as well. The purse is also used by adults as it can be an original item. The adjustable shoulder strap helps as well.
So what can a young girl held in the purse? Sunglasses, lipstick, makeup, napkins and other accessories can be held in the cute purse. The added zipper makes the purse practical as well, especially when opening and closing often. But the best part is the purse comes in various other daring colors and designs to suit all tastes.
Following the story of a young girl in love with her mother, the book is focused on the impact bad habits can have on daily lives. The mother of the young main character always brings new things back home. But after a while, she is discovered as a thief and the entire life of the young girl changes as a result. As she is no longer able to live with her mum, she is sent to a remote place to live with a family she never even knew she had. The story follows her troubles adjusting to the new way of life. A way of life which is not filled with new and exciting gifts every day and which can also be described as dull.
Kate Maryon, the author of the book, works as a homeopath and therapist with many young people. Her experience in the field can be seen in the way the story unfolds in the book.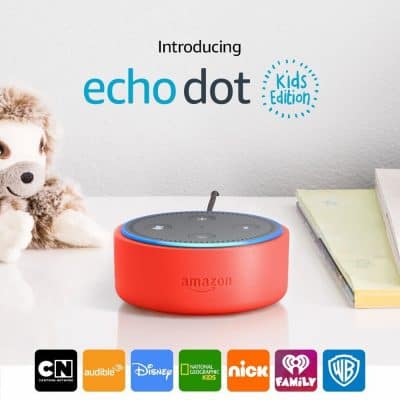 Alexa Echo Dot is now available in a kids' edition. The smart speaker can be one of the most customizable gift ideas on the market. It can play music, tune-in to the favorite radio stations, answer questions, tell jokes, read stories and even spell words. In many cases, it can be the ultimate toy. But the Echo Dot comes with unlimited stories and a 2-year plan which covers plenty of entertainment options for girls. It can be used during the day for learning, play time and even listening to music. During the evening, it can read popular stories which many girls can appreciate before bedtime. Parents will also be glad to know the Echo Dot comes with automatic age-appropriate content filters.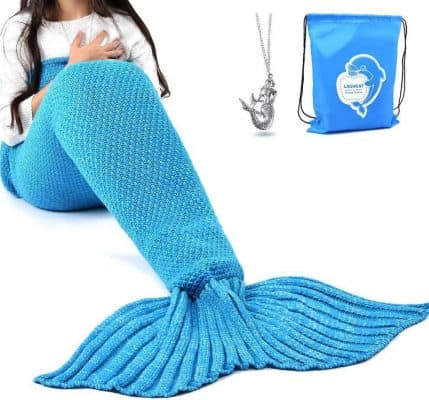 There are many stories about mermaids. Movies have been filmed and poems written about them. Some people even say they have seen them themselves. But girls can have their own mermaid story with the Mermaid Blanket. Made with an interesting design, the blanket can be the all-season solution to make girls comfortable and inspired. Behind the daring design, the blanket is made with olron and cotton for maximum comfort. The blanket can be perfect for bedtime stories and with an open back design, it is easy to get out of as well. Furthermore, it is also available in colors such as blue, pink or violet to suit all personalities.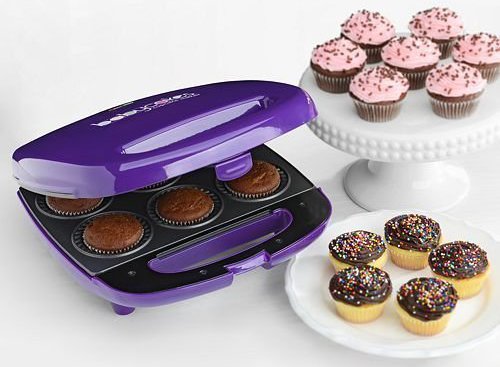 Cupcakes are a hit at parties, events, weekends or whenever in a mood for a sweet treat. With a capacity of 6 mini-size treats, the cupcake maker is very easy to use. The treats are ready in 8 minutes and they can be served fresh. Made with non-stick materials, the babycakes maker is easy to clean. Young girls can use it to make their own treats and the best part is that the cupcake maker is ready to use out of the box. Other recipes can also be considered. For example, mini cornbread can be a good alternative from time to time as well. For many young girls, this can be the first baking experience. Its simplicity ensures that this first experience is as straightforward as possible.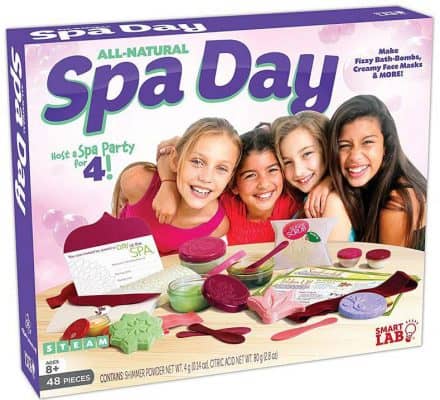 The spa experience can be enjoyed at home. SmarLab offers a kit which is recommended for girls who want to create their own products such as bath bombs, lip balm or face masks. All the instructions refer to ingredients which can be normally found at home. It is why parents can expect their girls to make several visits to the kitchen.
Interestingly, the science behind these products is also explained. So if girls are having a party, they can also make the most of the learning experience. Even more, the manufacturer also ensured that all ingredients recommended in the set are actually natural. So in a way, it can be an even better beauty experience to be had at home.

Playing the piano is not easy. It takes years of practice and it needs serious dedication. Casio's mini-keys are perfect for this purpose. They can be handled with ease and they represent a great opportunity to get into playing the piano. Young girls can make the most out of the 44 mini-sized keys and the 100 sounds and rhythms for a full musical experience. Many of the controls and additional buttons can also be monitored through the built-in LCD screen.
Available in multiple colors, it can be a great gift for young girls. Even some of the essential buttons are colored differently to stand out. One such example comes with the mode selector button. Colored in orange, it allows the user to select between the organ and piano playing modes.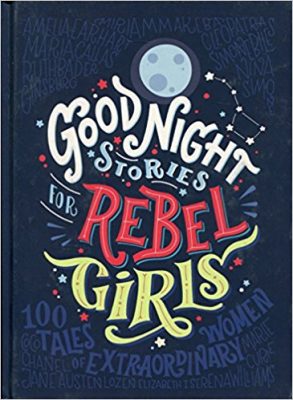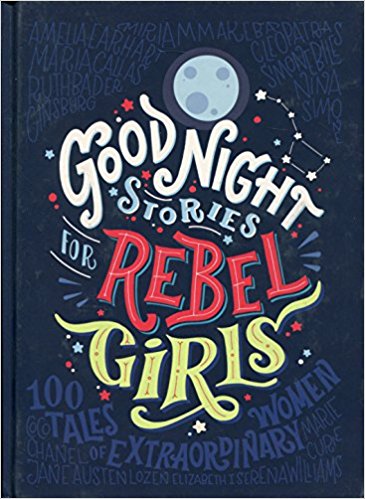 The book comes as one of the inspiring alternatives for young girls. Looking for models at this young age can be recommended and Good Night Stories for Rebel Girls uses a collection of 100 stories about inspiring women from the entire world. Available in a hardcover edition, the book is highly recommended as a continuous bedtime read. Designed with premium paper and made with solid illustrations, the book offers a unique learning experience and an alternative to literature bedtime stories.
High socks can be a great clothing item to illustrate a girl's personality. Socks have changed over the years. But having a cartoon-inspired design can certainly mean standing out is easier. With different colors and different cartoons, the socks can be worn at home or while out on a walk.
Their comfort is highly praised as well. Combining cotton and spandex, the socks are soft and slightly stretchy which makes them a reliable design to wear even for the entire duration of the day. With 9 colors, calf and over-knee designs, the set is recommended for various outfits.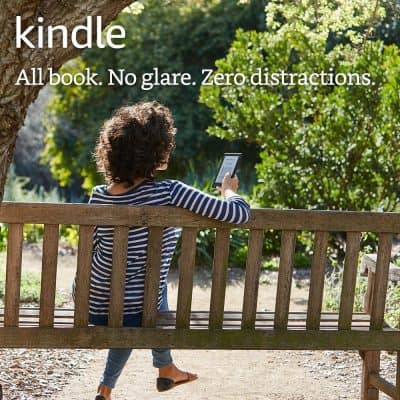 The Kindle E-Reader is one of the most interesting choices for girls seeking to read more. With access to around 5.5 million books and 200.000 audiobooks, it becomes a mobile library. Young girls can use it to read recommended school reads or the latest best-sellers. Of course, the E-Reader is also known for its real value when it comes to the physicality of reading. Girls can read outside, even during bright sunny days. With a touchscreen display, controlling the book becomes easier as well.
The reader also incorporates a few leading technologies in this niche. With 167ppi and 300ppi resolution options, reading time becomes comfortable. There is also a choice between 4GB, 8GB and 32GB storage options. But with the Prime pack, premium users can get access to 1.000 rotating titles to cover various types of books. In the end, it is also important to remember that the E-Reader also stands out in terms of battery life. It offers uninterrupted reading capacity for a few weeks before needed recharging.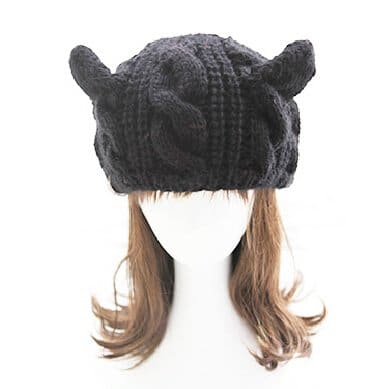 The knitted hat is one of the original gift ideas regardless of the season. Made from soft textile materials, the stretchy hat is recommended for any girl. Designed with cute kitty ears, it can also be a hat which stands out and which young girls actually want to wear.
With comfortable materials, the protective hat is mostly recommended to wear outdoors. It keeps the wearer warm and it also makes young girls happy as it works with all types of hairstyles. When it comes to apparel, the hat is also customizable according to the clothing items. It is available in black, beige, coffee and deep blue. With comfortable materials which have a stretchy profile, the hat can fit all ages and sizes. However, since the ears are not actually part of the hat but rather sewn to the hat, they should be taken care of and not pulled when taking the hat off.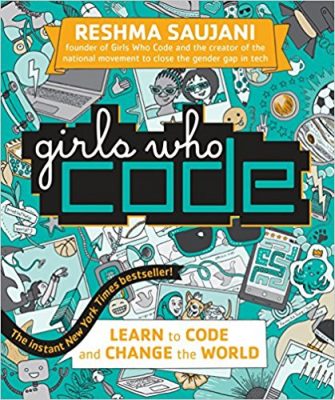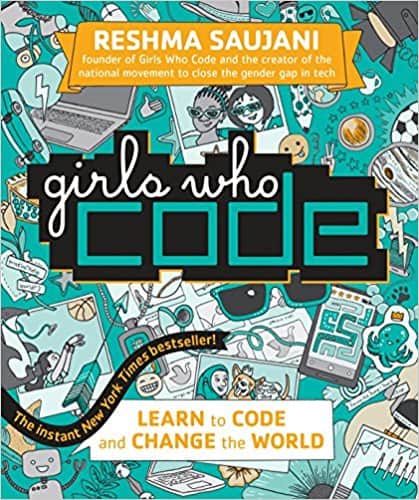 Coding is one of the skills which is bound to become even more important in the future. Having the ability to code and to understand how software works can open new career opportunities for most people. But girls have not been getting into this tech field as much as some would expect. It is why the Girls Who Code has been published.
Reshma Saujani, the author of the book, has been involved in various coding project throughout the career.
Traveling and dealing with multiple issues such as social justice or passions such as sports or the arts, the author has realized that coding can unite many of them. It is why many girls are encouraged to get into coding. It is here that they can find new horizons for these passions. With clear instructions and the added benefit of various illustrations, the book manages to raise awareness on the importance coding has had over the past few years.

Pogo sticks offer unmatched fun. They have been one of the constant designs used for fun at home or while away from home for a year. Girls can play with Pogo sticks as well as they offer a great chance to let them relax. The 3-in-1 design is made for safety. It comes with a large base to keep kids secured on the platform. At the same time, it can also easily convert into a base for kids who are already experienced with the stick. With handles which ensure proper grip, the stick can be held tight, just as it is recommended.
With an extra-wide foot pedal design, the grip and stability of the stick are considerably better than the alternatives. In a way, Fisher-Price has designed a safer Pogo Stick. It represents a design most parents will love as it allows kids to be in a more stable position but also to have a proper grip at all times. Mastering the movements is not complicated. Kids need to make the most when it comes to a solid grip and jumping up becomes less of an issue.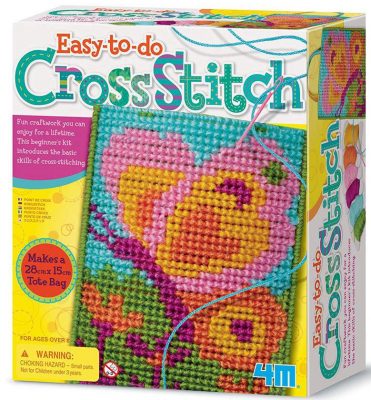 4M has been producing challenging toys and games for kids. THE Crochet and Cross Stich Combo Kit is one of the prime examples the manufacturer is actually making serious efforts when it comes to proper learning for the young generation. Mastering cross stitching might not be as easy as many people think. It is why the kit comes with a cross stitch needle and six spools of bright thread.
Of course, there are clear instructions to follow along the way. They can be the base for some of the most interesting results which can include a colorful pen holder or a coaster. It is why the kit is part of 4M's educational side which has seen multiple awards and recognition.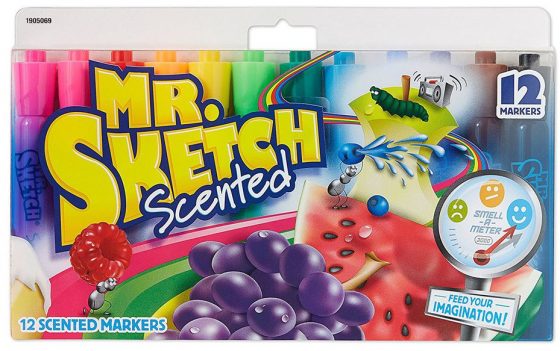 The markers are a true testament that doing homework can be more fun. Made with various bold colors, they are perfect for all types of tasks. The markers can be used for school tasks but they can also work well when it comes to drawing hobbies. Most importantly, girls will love the scents they come with. These scents are instantly recognizable and they include options such as apple or blueberry.
The markers themselves have been approved as non-toxic. So parents can rest assured that kids can draw for hours at a time. Offering colors which vary from black to green or pink, the markers are recommended for all types of activities. Highlights have never smelt so good.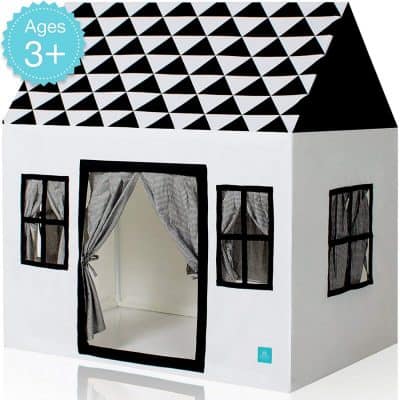 The playhouse can be one of the most appealing gift ideas for young girls. It can change the entire aspect of a room and it is why they are often the main attraction when friends are visiting. With a height of 108cm and a length of 97cm, the playhouse is quite large and it can serve as a playing location for multiple friends.
Installation is not complicated and parents have all that's needed in the box. The aluminum frame is what supports the entire playhouse. Made with cotton fabrics, the playhouse is considered to be a premium alternative in its niche. It is also why it surpasses the safety standards which it has to pass. But no playhouse would be complete without windows and the manufacturer designed it with two front windows which can serve as a point of attraction, especially when lights are placed inside the playhouse.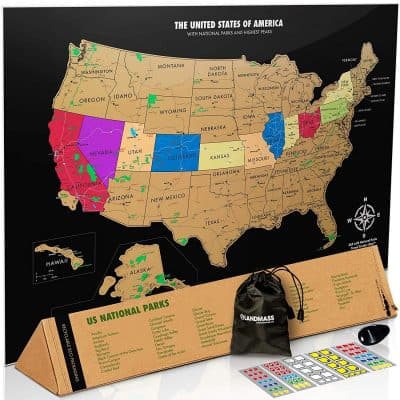 Knowing the US states can be the salt and pepper of a parents' pride for kids. But knowing the national parks in the country is completely different. The Scratch Off Map is recommended for this purpose. As its name suggests, the map can be scratched off to show the locations of the national parks across the states.
But it is not a simple map to look at. It comes with all types of accessories, markers, and flags so that kids can know the places they've visited. Being able to pinpoint the holiday destinations and the visited national parks becomes a matter of education. At 17" by 24", it is also a map which can be easily placed on a wall and completed as time passes. Since the map has an educational purpose, part of its profits is being redirected towards education in places around the world where it is really needed.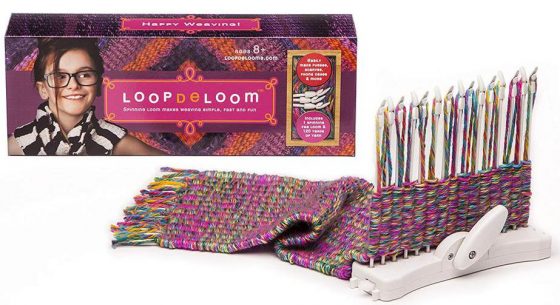 Weaving is a skill which is certainly fading away. But it has served human civilization for hundreds of years and it has become a matter of art in the right hands. Luckily, girls can still find a way to learn to weave themselves. The Weaving Loom is a real alternative to crocheting. There is no learning curve with the Weaving Loom and this makes it an attractive option for most girls.
Of course, creative purposes can be endless. Girls can make their own phone carriers, laptop carries, shoulder bags, rugs, etc. Weaving all types of objects is possible. From small items to large items such as shopping bags, girls can find their own motivation in a new design every week.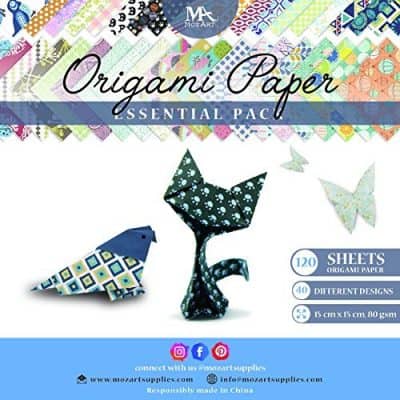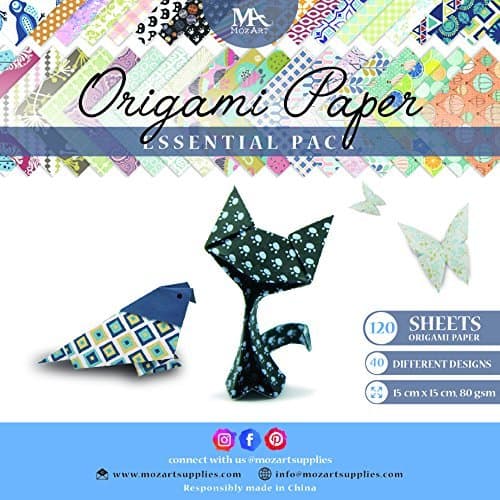 Making an Origami can be one of the most fun experiences for kids and adults alike. It is why the paper set is one of the best ways to start a personal approach to Origami making. There are 12 sheets of papers in the set. They all come in different colors and patterns which create some of the most interesting results.
With a one-sided design, the sheets are recommended for maximum creativity as young girls have to combine the side with the pattern and the blank side to create a unique impression. But with a wide array of patterns, kids can create new designs every day.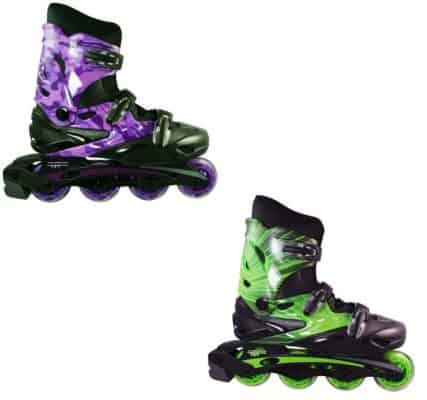 Rollerblades are among the most interesting choices for active girls. If the girls are tired from watching TV or playing games on mobile devices, playing outdoors is a great alternative. For many girls, it also means the possibility of fun time with friends. Made with a hard shell but a soft inner boot, the roller blades can be worn for hours at a time. With vibrant graphics decals, green and purple colors, the roller blades are recommended for both girls and boys. Even kids starting out can make the most of their design. Stopping is easy and using the non-marking rubber braking, kids can have full control over the way they use the roller blades.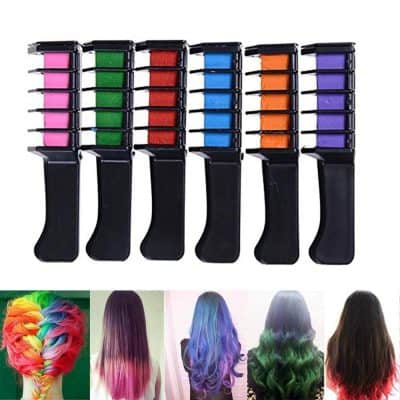 Hair chalk can be fun to play with. But having it integrated into a hair comb is a different story. The set comes with 6 different colors. They can be used to create a unique hair look which can even be as close as what girls would get in professional salons. Of course, the chalk combs are not as permanent. But at least they are non-toxic and not dominated by allergens. When the girls want to remove the chalk from the hair, simply washing it with shampoo and water is enough for clean hair.