Top 30 Best Toys and Gift Ideas for 12-Year-Old Girl 2023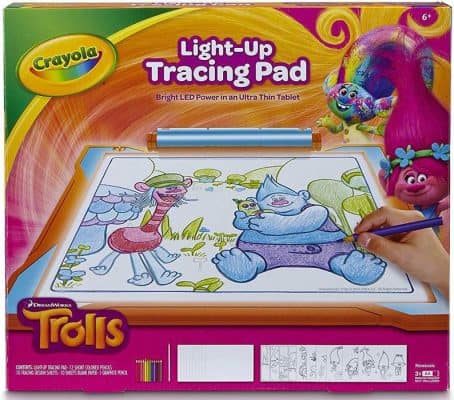 Crayola Light up tracing pad will allow your girl to enjoy lively art. the pad helps the kid learn the basics of drawing and tracing. The product uses a bright LED-backlit drawing screen to make the images clear. This helps the child to trace the image over the guiding lines easily. The convenient paper-locking frames are engineered to hold the tracing sheet in place. This aids the children to trace with precision and confidence. The 12 colored pencils give your girl a whole dozen of colors to choose from and to make the pictures bold and beautiful. The lively art enables kids to get creative and explore a fascinating world of colors.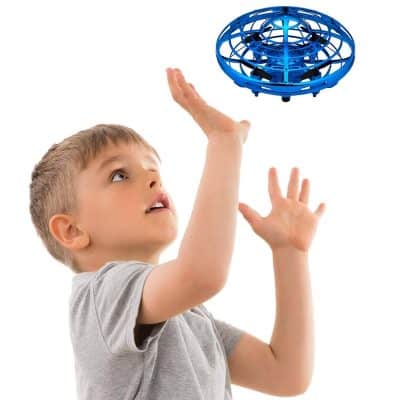 The technology industry is rising every day. Getting a kit that will make your girl feel in touch with the technology world can be a perfect 12th birthday gift. Meet Scoot, the hands-free auto drone. The high-tech drone has no remote, is easy to fly, and can be operated by anyone. Just toss the drone in the air and watch it fly for 8 minutes nonstop. It can be charged for under an hour. It has a UBB cable and exciting multiplayer games. The drone uses high-tech infrared motion sensors which helps it in detecting obstacles. It features among the best top toy in 2021. It's a gravity-defying hover drone that is ideal for an office, teen girl gifts, and any room.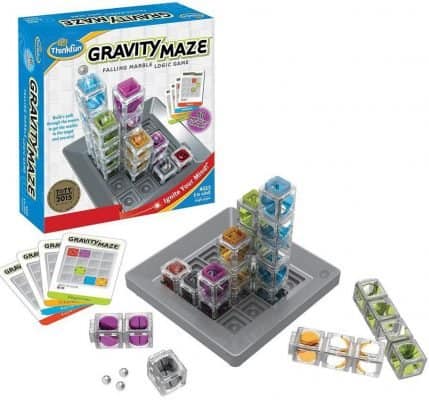 Think Fun is a reputable company that is best known for producing quality items. you can, therefore, be guaranteed that this product is of high quality and an ideal gift for your princess. The gravity maze is a stunning combination of a marble run, STEM toy, and logic game. It contains 60 challenges that range from beginner to expert level. There is a game grid, one target piece, nine towers, and three marbles. The multiple level challenges become increasingly difficult as the kid play through to develop her critical skills.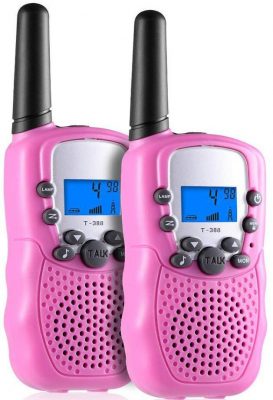 Gone are the days when girls could only get dolls as presents. And doing regular phones can be boring. Why don't you surprise your 12-year old daughter with this beautiful Walkie-talkie? Motivate your princess to play bear hunts, hiking, detectives, hide and seek, and nerf wars. The toy is safely made of durable and eco-friendly materials. The radiation power is 0.5w which means no harm to children. The compact and lightweight design allow kids to use it efficiently. Wearing only 90g per item, the Walkie-talkie is easy to carry and will fit comfortably on small hands.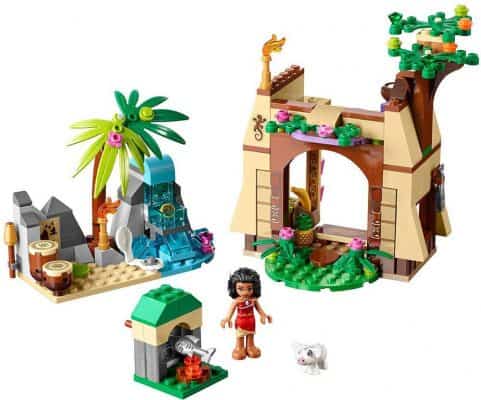 Allow your 12-year old girl to explore the beautiful world of Disney's Moana with LEGO Moana's Island adventure. Your girl can play the drums in the cave to help her find out of Moana will consider embarking on her ambitious voyage with the desire of restoring harmony to Te Fiti. Another great adventure is enjoying tropical fruits with Moana. There is a grand chance of cooking fresh fish on the rotisserie. Your kid will do all these will be learning about the Moana's ancestors. The kit contains 205 pieces ideal for keeping the girl active the whole day.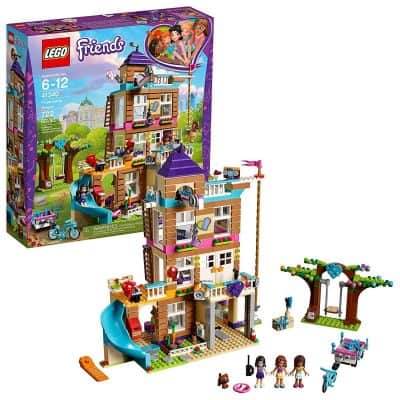 Encourage your child to build friendship and teamwork by buying her this stunning building set. LEGO friends friendship house is a colourful dollhouse that will keep working together trying to solve the puzzle of this multistory fire station. The building set comes with 722 LEGO pieces which include plus Dash the dog, cinnamon the bunny fingers, among many others for creative play. The several pieces are to ensure the kids remain active for a long time. The 4-story converted fire station is engineered with a roof terrace, kitchen, a friendship tree, working pulley system, garage, a hot tub.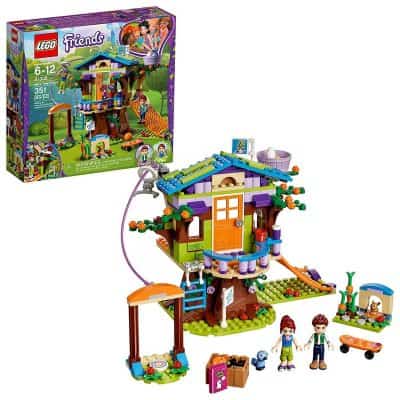 This is another great toy and gift for a 12-year old girl from LEGO. The girl will get to experience creative and fun adventures inside a detailed tree house. It's designed with an attic with opening roof, a zip wire, and climbing net. More so, it features a cool skateboard, wild animal figures, and a folding ladder. These features inspire the creation of original building and fun adventures. It comes with 351 stunning pieces that encourage the creative building of a tree house. Other highlights included cinnamon the bird pet figures, mia and Daniel mini-doll features.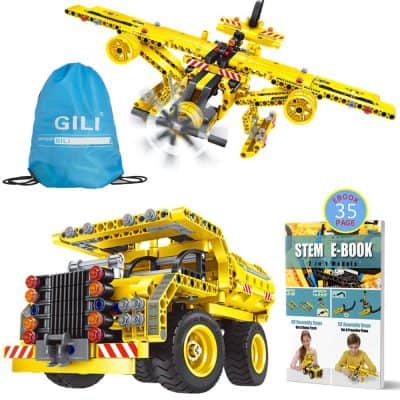 Girls are no confined to the kitchen and some "light" duties. You should start encouraging your kid to join and conquer males' world of constructions by buying her the Engineering construction building sets. The set includes 361 pieces to challenge your princess to build creative designs. The toy is engineered to support a kid's creativity and promotes planning skills. It's a suitable toy to inspire learning of engineering and mechanics in young children. An easy-to-follow manual helps the kids to build a propeller plane model or a dump truck model.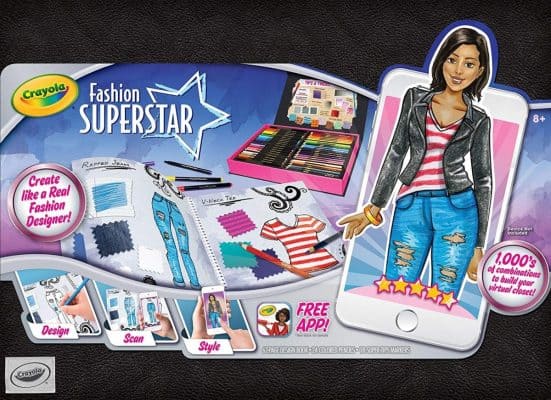 If you have been searching for a cute and affordable gift for your girl om her 12th birthday, then the Coloring Book by Crayola is the perfect product. The fashion world is booming, and if your girl wants to delve in this industry, you already know what to buy. The kit comes with 62-page fashion design book, art supply case, 18 super tip markers, and 24 colored pencils. It literally has everything a fashion designer would ever want! Once you combine coloring with app interactively, it will allow the girl to creates and show off her unique fashion creation using a tablet or smartphone.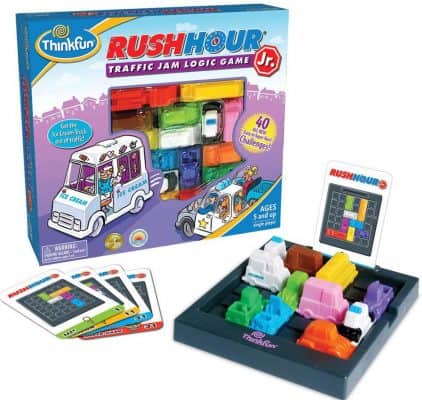 This is the junior version of the world enthralling and famous Rush Hour game. Well, if you remember the game, it sold over 10 million copies across the globe. So, why not bring the great game close by getting this kit? This STEM and logic game toy includes 40 challenge cards, an ice cream truck, 15 blocking vehicles, traffic grid, and a game-go bag for easy storage and cleanup. More so, it comes with explicit instruction to make it seamless for your kid.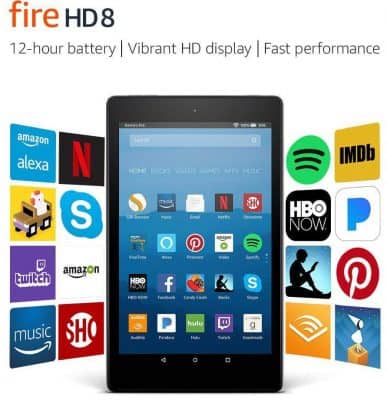 Do you want to be the most favorite person to your 12-year-old preteen? Give her this fantastic Fire HD8 tablet and put a smile on her face. The Fire tablet is a new generation device that is engineered with high-tech skills. It is more durable and long-lasting than iPad, featuring a 12-hour battery life. This sleek tablet is loaded with storage capacity to expand her playlist and to hold endless selfies. The kid will also enjoy access to apps, Netflix, TV shows, e-books, and Alexa. It helps the child feel connected and helps her solve her homework effortlessly.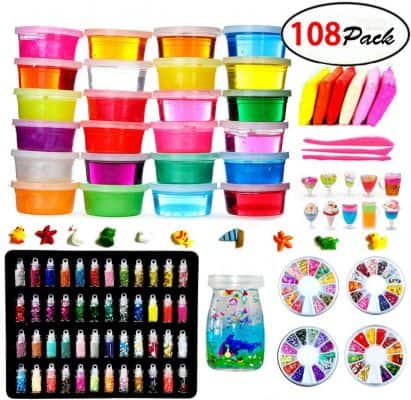 If you're searching for the best toys and gift for a 12-year-old girl, then this is the ideal kit. The kit comes with plenty of colors and accessories. Every gift box contains 48 bottles glitter jar, two pack colorful foam balls, candy toy cups, 24 colors crystal slime, three pieces' slime tools, and a practical drifting bottle. With all these accessories, your kid will be busy the entire day.
Furthermore, the set can promote teamwork and improves creativity. Children can make slime into all sizes and shapes. It helps in intellectual development, color recognition, and hand-eye coordination.
Getting a cheap but a worthwhile gift for a 12-year-old girl can be unnerving. Most of the items in the market do not offer any tangible skills to kids. But with this Math Dice Junior game by Think Fun is quite exciting. You get plenty of accessories that help you kid in improving and solving math problems with a short period. It has clear instruction which is easy to learn. It will enable your girl to start playing immediately!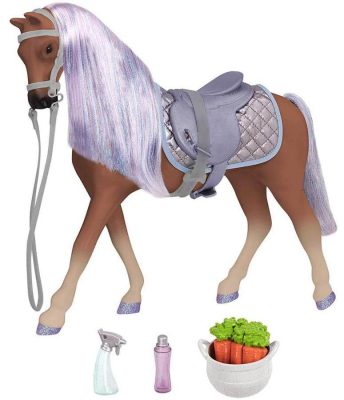 The beautiful 14in horse is designed perfectly for your 12-year-old girl. Your princess will love playing with this colorful horse that is designed with a shimmering purple tail and mane. The doll loves to be brushed and styled to look elegant. The packaging is made of recycled materials that are beautifully put together to form a special horse barn stall. With beautiful, colorful, and silky hair that can be styled with unique accessories, the horses truly sparkle. You can also match your accessories with the doll.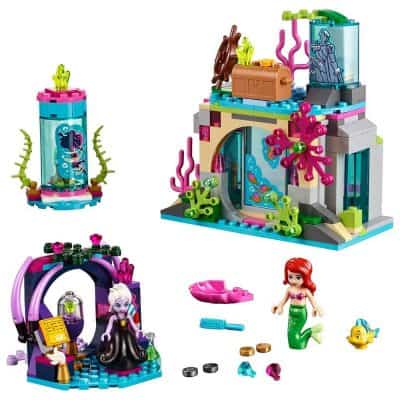 Give your child a chance to build the LEGO Disney Ariel's cave that features a treasure chest, a hideout for flounder, and a sliding door. It features the classic little mermaid. Under the sea, a whole world that offers beauty to those who explore it. Your child will love exploring Ariel's secret grotto. Discovering the grotto treasures will also take a whole new dimension of fun and creativity.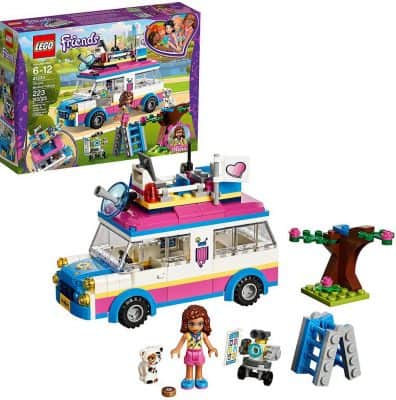 Here comes another great toy from LEGO. Olivia's building set features a toy truck which is designed for rescue missions fitted with a computer, removable roof with a room, a secret compartment, and a rooftop control center. The set also includes a plus buildable Zobo robot figure, Olivia mini-doll figure, and a Vega the cat figure. The combination of all these features allows your kids to have fun playing with friends. It comes with a ladder to help in rescue missions.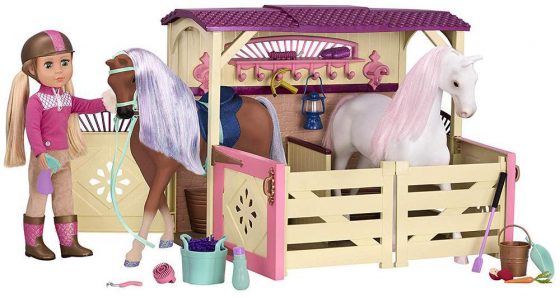 Have you been wondering about what to buy for your girl on her 12th birthday? This Asparkle Riding set might be the ideal toy. It is one of the best toys and gift ideas for the 12-year old girl that brings equestrian fun to your princess. The exciting accessories let the kid create a world of sparkly, glittery fun. With little imagination and bright ideas, Glitter Girls doll helps your child to stand out. And to add more dazzle, the toy comes with a parky hair bow. Glitter Girls promotes friendship and boost exploration of healthy relationships and emotions.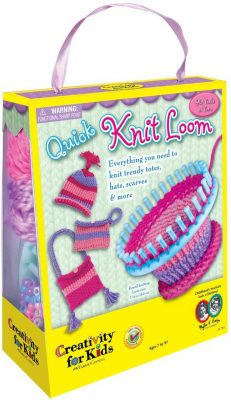 Get your busy away from tablet and TV by getting her this Knitting Kit for kids. It has a large circle loom with a two-sided hand loom. There are plenty of tools necessary to create all chic objects. Let your girl make a cute bracelet or beanie, a fashionable and stylish purse, and many other objects. The package includes large round knitting loo, three assorted needles, three skeins or colorful yarn, beads, and assorted buttons. The kit requires no special skills. It's easy to learn and use.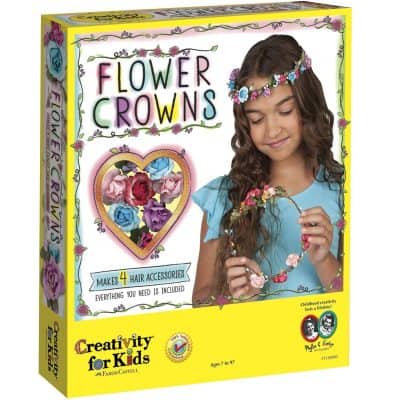 Are you working on a low budget? Don't worry. This Hair accessory kit comes at a competitive price to help you make your 12-year old girl happy. It allows the kid to transform colorful paper blossoms into beautiful flower crowns. The child will be able to choose her favorite flower colors to match her outfit. It comes with enough material to make four stunning flower crown headbands. She can make headbands for her friends and also make her look like a princess on her birthday. After creating flowers, you can add some shimmer to make it attractive and add a bit of style and fashion.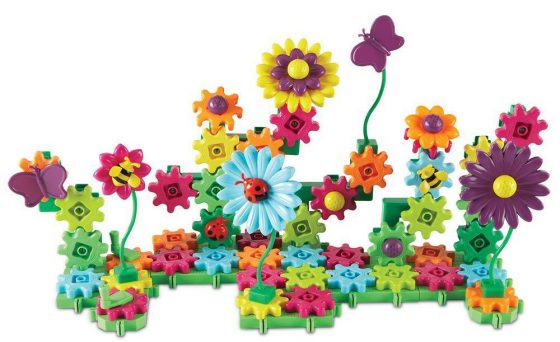 Fun spinning gears and beautiful blossoms make this kit feel fresh as a daisy. It comes with gears toy that is designed to help your kid strengthen critical thinking, engineering, and problem-solving skills. It comes in so many colors and six whimsical garden creatures which include two bees, two ladybugs, and two butterflies. Kids can get creative as they build with six flower centers, three large flowers, four stems, and three medium flowers. The 116-piece set ensures the kids have the whole day of getting creative and having fun.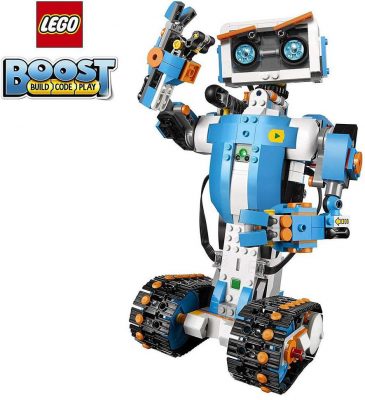 This Boost Creative Toolbox is an award-winning STEM learning toy that introduces your kids to the creative robotic world of coding. It has the best educational STEM toys to foster kids' curiosities. It includes 847 LEGO pieces that children can build and rebuild into five multifunctional models. It exposes kids to learning, building, and programming techniques. This set consists of a playmate to be used with specific activities. Your girl with her friends can build and learn how to code. The robot is engineered with tilt sensor and color technologies.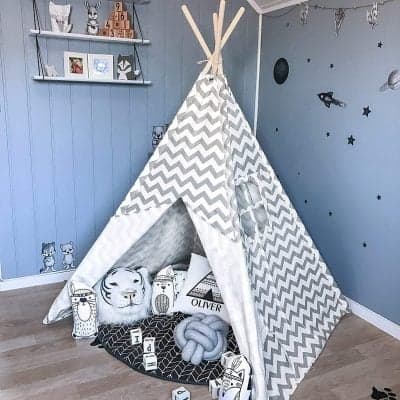 Tiny Land's teepee is one on the best toys and gift toys for a 12-year-old girl. The tents are made of 100% natural, unpainted, toxic-free cotton canvas. The cotton fabric provides durability. The tent poles are made of sturdy pine wood to ensure the tent does not collapse. The materials used are also free of harmful substances and chemical odors. The teepee is ideal for both indoor and outdoor activities. They provide children with a feeling of personal space and privacy while allowing parents or guardians to monitor them. The poles come in two pieces that can be easily assembled without too much trouble or any tool.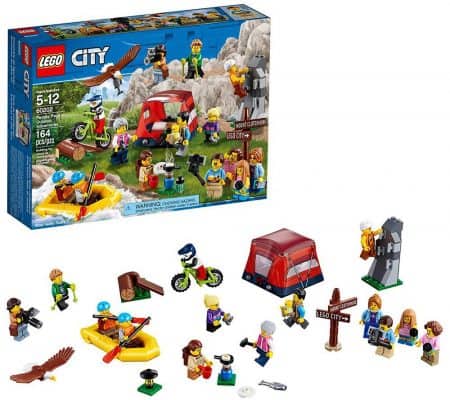 The 164-piece building kit is an excellent collection of outdoor-themed vignettes. It includes a mountain bike, a tent, and a mountain wall. It also includes plus baby, assorted minifigures, and a motorbike toy. It presents endless possibilities for fun by creating customized outdoor adventures. Your girl can paddle out in the dinghy or climb the mountain wall and get a great view from the top. Great friends can enjoy together, which in turn can promote strong friendship.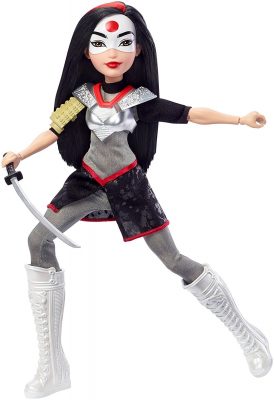 Surprise your princess with this cute Katana figure doll inspired by potent students of superhero high. Each DC Super hero girls wears an action-ready outfit that matches iconic components of the original DC Super hero character. The iconic accessories include her tall boots and silver body armor. Let your girl recreate her favorite moments and enjoy watching katana in action. The doll features lots of articulation to allow lots of flexible work.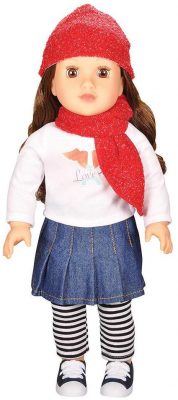 If you want quality and a cute doll for your princess, then Kindred Hearts Dolls got your back. The doll is not only attractive but durable as well. It's engineered with eyes that open and close, making them look realistic. It is among the best toys and gift ideas for a 12-year-old girl. The soft body and rotatable legs, head, and arms make the doll seat in different positions. The long-rooted hair is easy to wash and style. It inspires young girls on different ways to style their hair or to any teen girl with desire in the beauty industry.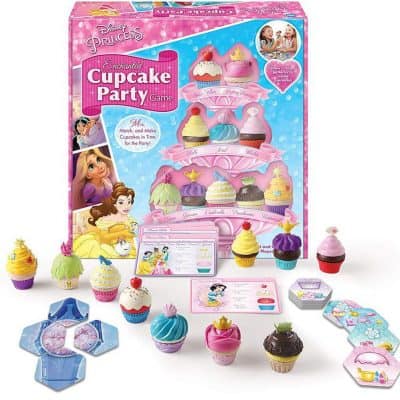 Nothing would make you happy than this affordable Cupcake party game kit. It contains 15 games tiles, 40 cupcake parts, and ten recipe cards. The set is ideal for a girl that aspires to become a chef or a cooking fanatic. As the party is turned into an exciting event with conversation and laughter filling the air, the set also promotes cooperation and teamwork among young girls. The cupcake is uniquely designed to blend one of the Disney princesses. The kid can also use the interchangeable cupcake pieces to create an original cupcake creation.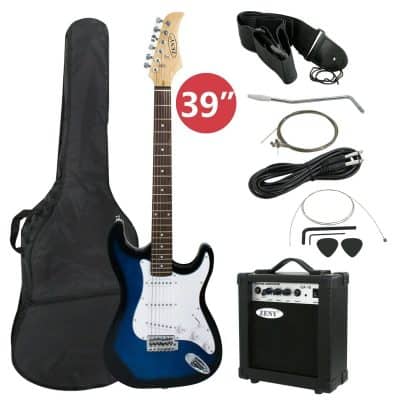 Does your girl like music? Or would you want to divert her attention away from PC? If so, then take a chance of buying her this right-handed electric guitar. It comes with the right accessories ideal for novices. The nylon carrying case is perfect for easy storage and travelling musicians. It is made of wood to bring out a stylish and classy look. More so, wood is durable and safe from scratches. The steel strings are sturdy and attractive. The amp includes a microphone outlet, treble and base control, guitar, and the drive button. The set is ideal for creating a fascinating band!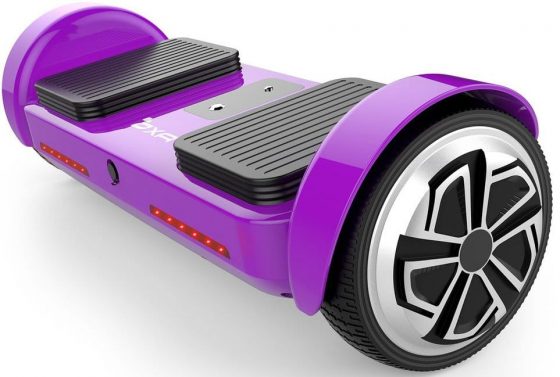 For long, hoverboards have been referred to as "boy toys". However, times have changed and now girls are also enjoying cool rides. The hot purple ride is engineered to power up in 30 seconds and can operate for three hours non-stop. The OXA Hoverboard is fun, sleek, safe, and stylish. It can achieve a speed of 7.5mph without slowing down. It can sail through a 45-degree slope. The hoverboard can be ideal for a child who is wild for adventures and breathtaking rides. It encourages her to be confident and strengthen her balancing abilities.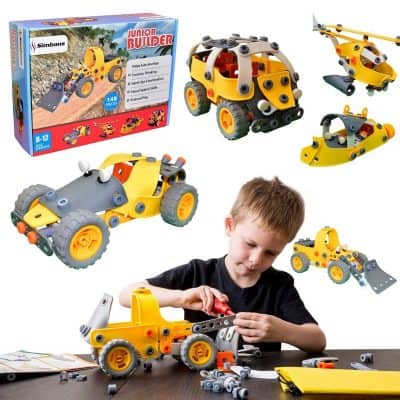 This 148 pcs set is made of bright colors that will easily attract kids. All the pieces are sturdy to last for long. It comes with flexible rubber plates to help children create unique shapes. More so, the rubber plates are designed with smooth edges for kids' safety. You can help your girl to uses wrench and screwdriver during construction. The step-by-step manual guide guides kids on how to create five models: bus, submarine, truck, helicopter, and car. The kit also comes with a gift box that can be used to store the pieces.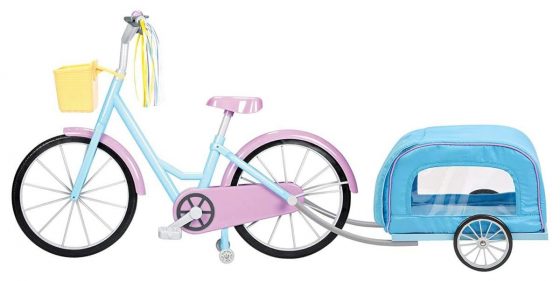 When it comes to the bike world, the Kindred Heart bicycle scopes the award. Now that your girl is 12 years, you can send her groceries with this beautiful bike. The bike is firmly fitted with a waste holder and a basket to the doll in place. It includes a removable pet-trailer. The top part is removable to allow the doll to ride alone. However, the doll is sold separately.