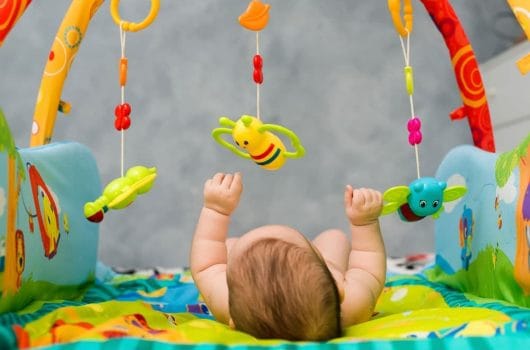 1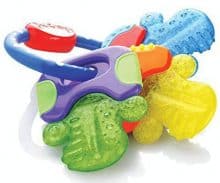 Nuby Ice Gel Teether Keys
2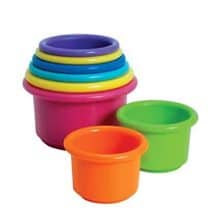 The First Years Stack Up Cups
3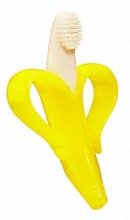 Baby Banana Infant Training Teether and Toothbrush
Previous
Next
Having your bundle of joy is thrilling for parents. But you have to keep the baby active by buying them the best toys. Toys are incredible treasures of childhood. However, you have to be careful because toys might be hazardous too. Some may be too small whereby kids can swallow while some are sharp to cause injuries.
A report by the U.S. Consumer Product Safety Commission indicates that, in 2015, more than 250,000 injuries related to toys were treated in U.S. hospitals. These injuries involved kids below the age of five. Therefore, keeping your child safe is paramount.
When you're buying toys, you have to consider a myriad of factors like age, the size of the toy, material used, edges, among many others. Below, we have outlined the best toys for newborns in the market. They are safe for toddlers, durable, and they come at a competitive price.
Top 30 Best Toys for Newborns 2020
Final verdict
Infants love good play. It makes them active and happier. In addition to enthralling your sweet little pie, toys are known to boost social skills as well as enhancing cognitive and motor skills.
When buying toys for newborns, keep safety in mind by ensuring they are made of safe material, comes in safe size, durable, and does not break easily, presenting cutting or a choking hazard. The toys above foster's your newborn's awareness encourage interaction, stimulate sensory development.