Unless you're superhuman or just freakishly well-organized, your house is probably filled with clutter and past or present kids' belongings. If you're not careful, old car seats could easily join their ranks.
Infant, booster, and convertible car seats begin to deteriorate after around six years, after which they're unsafe for use. You'll also need to get rid of car seats after an accident, no matter how minor it was or how undamaged the seats appear. Unfortunately, getting rid of them isn't as easy as throwing out a diaper.
Annoying as it is to have yet another child-related expense, it's a small price to pay for the safety of your child. This situation also leads to another dilemma — figuring out what to do with old car seats after they've been replaced or outgrown.
While you're unlikely to cash in big-time from your old car seats, you can at least get rid of them without resorting to landfill. I'll outline the top ways to recycle old car seats and how to decide which method is best for you. It might be easier than you think!
Factors to Consider
Figuring out what exactly you should do with your old car seats largely depends on their condition. Some car seats might be suitable for reuse, while others can only be recycled for their parts.
The two main considerations are the seat's expiry date and its condition.
Age and Expiration Date
Nothing is more important than knowing if a car seat has expired. As mentioned already, most seats become unsafe after six to ten years (depending on the model).
It might sound like a good idea to pass a car seat on to a friend once your kids no longer need it, but this isn't necessarily the right call.
If you can't remember when you bought or acquired your car seats, you can usually find the date on the seat itself — all good brands stamp expiration dates onto their products, or include a way to calculate it easily.
Here's how to find the expiration dates for car seats from the most popular manufacturers (along with how long they last in total):
Baby Trend: Displays the manufacture date on the underside or base of its car seats, and the expiration date is six years from manufacture.
Britax: Customers can work out the expiration date using the product's serial number and instruction manual.
Chicco: Places the expiration date on the base.
Evenflo: Shows the manufacture date clearly on the seat, and the products expire after six years (or eight years for the Symphony model).
Graco: Has an expiration date on the back or bottom of each seat.
If you've worked out that your seat is within its expiration date, you have the option of passing it on to someone you know or donating it. Otherwise, your only choice is recycling.
In this case, leave no room for doubt by clearly marking the seat as "expired" with a marker pen. Some experts also recommend cutting off the straps to ensure nobody can use it.
Condition
Even if your car seat hasn't expired yet, that doesn't mean it's in good condition. This also affects how you'll be able to get rid of yours.
Car seats involved in an accident can't be reused in case they're damaged and therefore unsafe. Even if a car seat looks perfect, you don't know what's happened beneath the surface.
You should also give a careful examination to car seats that haven't been involved in accidents. While a little wear and tear isn't a massive issue for office chairs or other used items, it can render a car seat dangerous.
If the car seat is within its expiry date, in tip-top condition, and it's never been in an accident, it might be suitable for reuse. But give the seat a thorough cleaning first! Just don't use bleach or other chemicals on the straps, since this can make them lose strength.
Otherwise, your best course of action is recycling it.

Pass It on to Family or Friends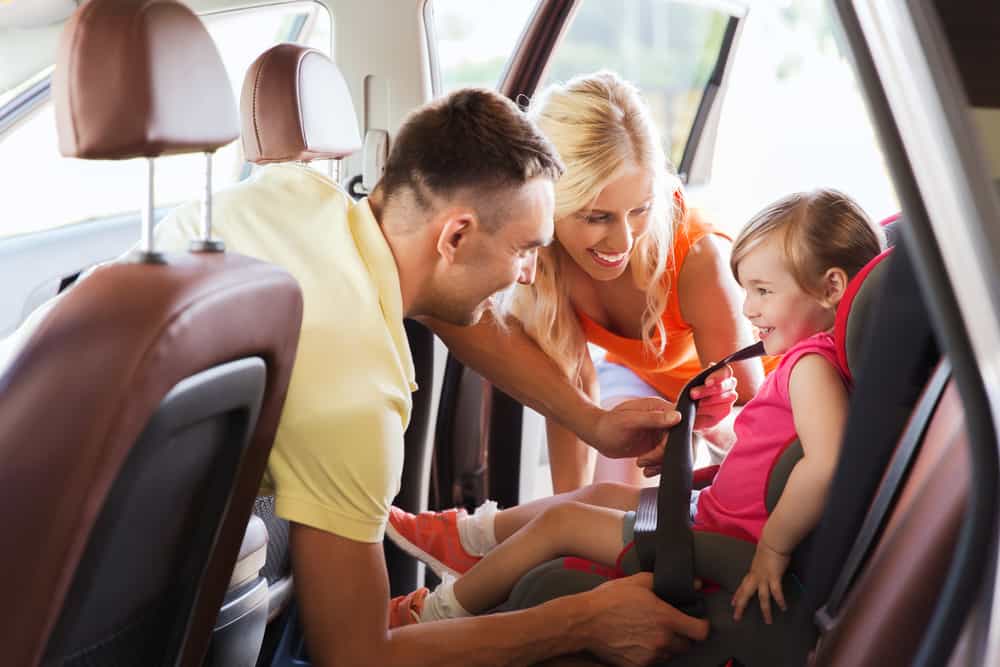 The easiest way to get rid of an old car seat is to pass it on to family or friends. If you know someone who has been struggling to cover the costs associated with raising a young family, they're sure to appreciate the gesture!
Most importantly, they know you well enough to trust that you've taken proper precautions to check the seat is safe for use.
Although you could also sell the car seat by listing it on an online marketplace or having a yard sale, this is generally frowned upon for safety reasons. You might know that the car seat is within its expiration date, but the person who receives it is taking you on your word.
Not all resellers take the proper precautions (and some people just don't realize car seats can expire), so this practice encourages unsafe behavior. There are also plenty of ways it can go wrong. For instance, a reseller could get the expiry date mixed up or sell a car seat that was involved in a car accident without realizing that it's a problem.
Fortunately, even if you don't have any loved ones you can pass your car seat on to, there are other ways to get rid of it.

Donate It
Many people assume they can turn up to any old thrift shop or charity with their car seat to offload it and do their bit for the world. But this often isn't the case — most shops and organizations can't accept used car seats for the safety reasons mentioned above.
Still, there are a few charities that may appreciate your donations (if you can prove that your car seat is still within its expiry date of course).
Women's shelters often need car seats, as do other entities that provide resources to vulnerable people or families. Also, church organizations sometimes take car seats and then give them out to families who need them.
Just make sure you ring the charities beforehand to check they really do accept car seats — every organization is different.
A final option (one you probably haven't thought of) is giving your car seat to local Child Passenger Safety Technicians (CPSTs), certified instructors who teach parents about child safety on the road. They often need car seats for their demonstrations.
Even better, this is one of the only occasions when a damaged or unsafe seat might actually come in handy!
Target Car Seat Trade-in Event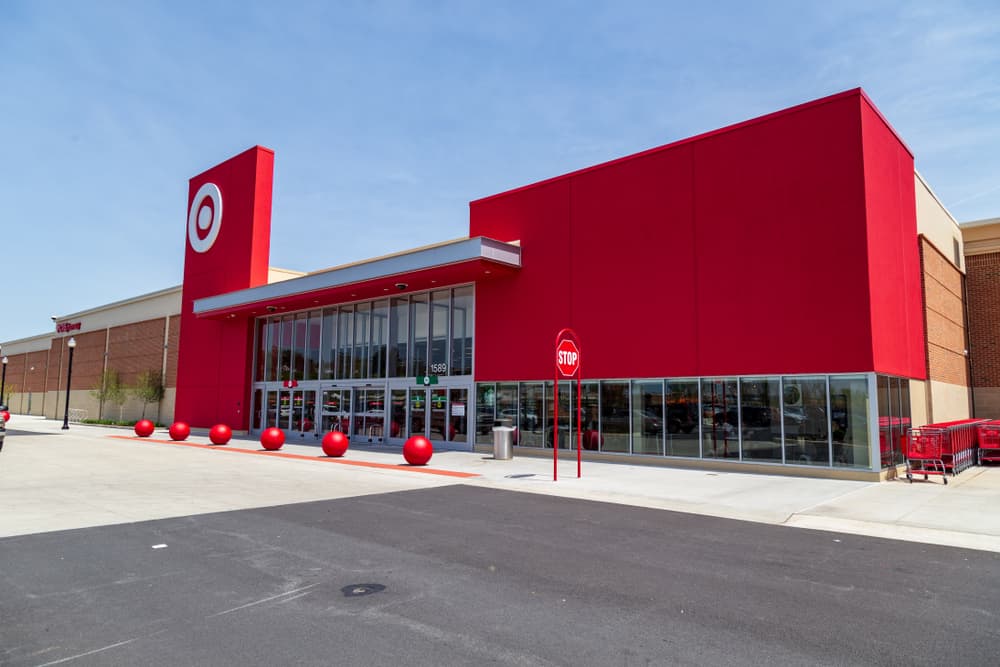 Unfortunately, you can't just turn up at Target and demand they recycle your expired car seat for you, but the company does run a car seat trade-in event. You can check their website for up-to-date details (although these are only revealed when there's an upcoming event).
Target accepts car seats of practically all kinds — from convertible seats to booster seats to bases — and in any condition. When there's an event on, you just bring your seat to your nearest store, and Target will pass it on to their partner (Waste Management) for recycling. Looking after the environment has never been easier!
Even better, Target gives participants a coupon they can use towards a new car seat (or another child-related product) from the store.
Since 2016, the supermarket chain has recycled almost 1 million car seats — not a bad track record.
Once recycling plants receive the car seats, they repurpose the materials for other items, like steel beams, plastic buckets, and more.
The only downside is that Target's car seat trade-in event only takes place twice a year. With so few events, you'll have to be patient, but it can be worth the wait to know your seat will be properly recycled.
Set a calendar reminder now so you don't forget!
Walmart Car Seat Recycling Event
In 2019, Walmart launched its first car seat trade-in event together with the recycling organization Terracycle. In fact, it turned out to be the nation's largest event of its kind, collecting over one million car seats.
Last time, Walmart ran the event over a series of days. Customers could instantly take their old car seats to stores and exchange them for a $30 Walmart gift card. Each household could take up to two car seats of any brand, although it didn't accept booster seats.
Unfortunately, it's not yet clear when Walmart will launch its next car seat trade-in event. But keep your eyes peeled — there will likely be another one given the huge success last time.
Take Part in a Local Recycling Program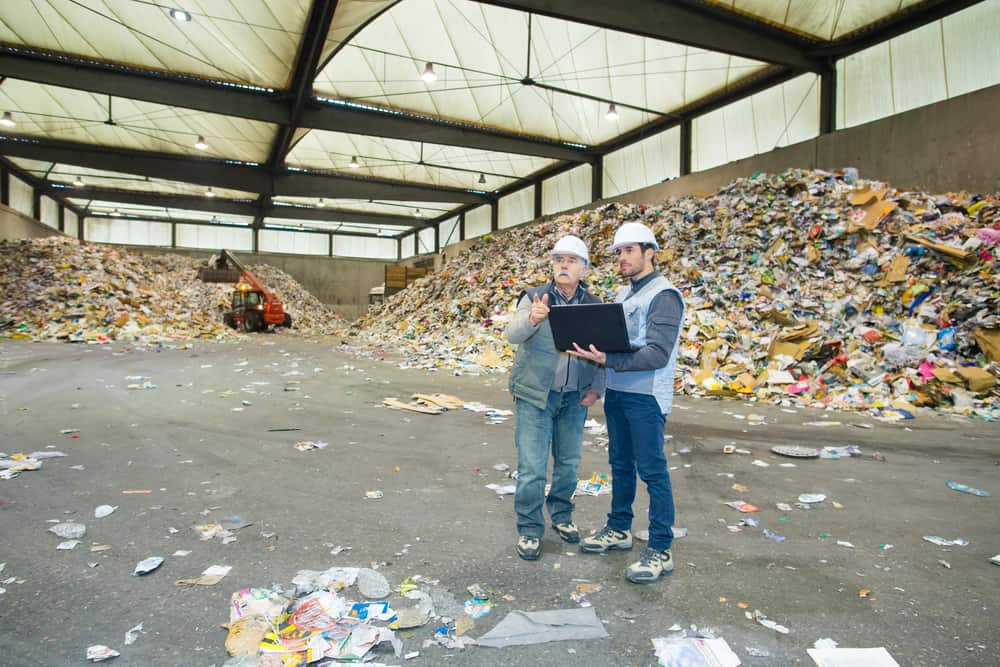 Trade-in events hosted by major retailers are useful, but you might not have a participating store near you. Or maybe you don't want to wait months until the next big event to offload your seat.
Either way, these aren't the only ways you can recycle your old car seat. Depending on where you live, there might be a dedicated city or state program, or a recycling center you can go to directly.
Recycle Your Car Seat has compiled a list of recycling programs for various states across the US and Canada. Unfortunately, only a limited number of states are mentioned: Arkansas; California; Colorado; Indiana; Maryland; Minnesota; Nebraska; North Carolina; New York, North Dakota; Oregon, and Washington.
The list of programs on the site isn't conclusive, so it's still worth having a search to see if there's a recycling plant or program in your area that Recycle Your Car Seat has missed.
However, as the organization notes, recycling initiatives have become more complicated now — many programs rely on recycling items through China, which is no longer accepting car seats.
To prepare your car seat ready for recycling, make sure you remove all metal pieces, padding, and fabric to make the process as smooth as possible.
And remember, you can't assume that any old recycling center in your area will accept car seats — many don't. Make sure you ring first to check.
Don't Take Your Car Seat to the Dump
Hopefully, you've now realized that there are many great options for recycling or getting rid of your old car seat easily. But just in case you're wondering why you can't take it to your local dump or put it in your trash can instead, I want to make it clear why this is a terrible idea.
Unfortunately, many people disregard the safety issues associated with using a car seat that's already expired. Some people will see car seats in landfill and think it's a good idea to take them and reuse (or resell) them — putting children in danger.
Although you can reduce the likelihood of this happening by marking your car seat and/or cutting off the traps, it's not a complete guarantee that someone won't tamper with it.
Not to mention the environmental damage that landfills cause — the plastic and metal used to make the seats take years to decompose. You might think that throwing away a single car seat won't make much of a difference, but if everyone thought that way, the world would have significantly more landfill than it does already. Recycling is an easy and great habit to get into and you can feel good knowing you're doing your bit.
Be the change you want to see in the world!
One Parent's Trash Is Another Parent's Treasure
Old car seats might be more difficult to get rid of than an old pair of trainers or a piece of cardboard, but if you're willing to do a little research, there are plenty of options.
Instead of letting your old car seats gather dust in the attic and add to the existing junk cluttering up your home, you could use them as a force for good in the world.
Whether you decide to use your old car seat to help out a family member or contribute to saving the environment, you'll be doing a good deed. And it can be as easy as taking a quick trip to your nearest supermarket!