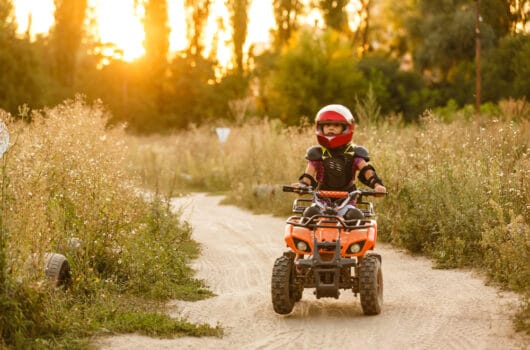 O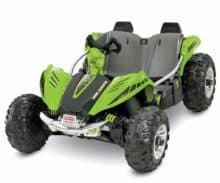 Fisher-Price Power Wheels Dune Racer
B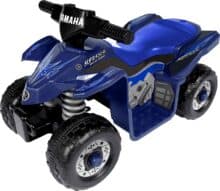 Yamaha Kids Ride-On Quad
P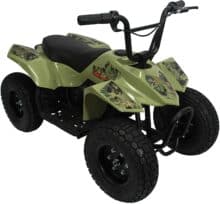 Pulse Performance ATV Quad
Previous
Next
These days, kids tend to spend more time playing on their computers or smartphones than going outside and having fun the old-fashioned way. Given how immersive apps and video games are to children, it's hard to get them excited about a traditional toy — that is, until they unbox their sparkly new 4-wheeler.
Kid quads are so much fun that even the most sensational video games pale in comparison. In this article, we've compiled the very best kids 4-wheelers available on the market and discussed everything you need to know to find the perfect one.
Choosing the Best Kids 4-Wheeler of 2020
Although it's a relatively straightforward purchase, there are still a few important things to keep in mind when choosing a kids 4-wheeler. Not all vehicles are made to suit every child's needs, and choosing the right model for your little rider is key. After all, you don't want to dampen the occasion by getting a quad that's too small or big for your child, or one that's too simple or difficult to operate. Here are some key aspects to keep in mind as you read on.
Age
All kids 4-wheelers are made with an intended age bracket in mind. Those aimed at kids under 3 years old tend to feature forward motion as their sole function, and they won't likely run at a higher speed than 3 mph. Likewise, 4-wheelers intended for the 8+ age bracket come with added functionality and faster motion. For maximum enjoyment and safety, choosing the right vehicle for your child's age bracket is key.
Weight Capacity
Choosing a 4-wheeler that can adequately support the weight of your child is critical in order to avoid risk of injury. Some 4-wheelers even let passengers tag along, so if you've got more than one kid make sure that their brand new toy has a high enough weight capacity so that you don't have to leave one of them sitting on the side of the road.
Top Speed
This is another key safety aspect to keep in mind. Older kids will appreciate a bit of extra kick to their quad, while toddlers won't be able to handle high speeds. Finding the sweet spot between those extremes is key. Take your child's age and aptitude into account when choosing a model, and remember to constantly supervise the little rider as they learn the ropes of their new vehicle.
Safety
The companies that manufacture kids 4-wheelers go to great lengths to ensure the safety of their young riders. Still, there's a constant risk of something going wrong whenever your child uses their little vehicle. While kids 4-wheelers don't come close to possessing the power of an actual quad, it's important to remember that children's bodies are especially sensitive, and they can get seriously hurt if they take the wrong kind of tumble. All of the 4-wheelers we recommend meet a high standard of safety, but we'll also point out any extra safety features that provide added peace of mind.
We should also state here that children under the age of 16 should never ride an adult-sized ATV, regardless of how adept they are at riding their toy model.
Additional Features
Many of the 4-wheeler models we've listed feature bare-bones functionality, while some of the high-end options come with added comforts. These can range from cushioned seats, themed decals, storage sections and more. Of course, additional features tend to add additional value to the product's price tag, so keep that in mind before you get swept by a certain model's bells and whistles.
With all that out of the way, you and your little rider are ready to take a look at some of these 4-wheelers and hit the open road.
Top 10 Best 4-Wheelers for Kids 2020
Hitting the Road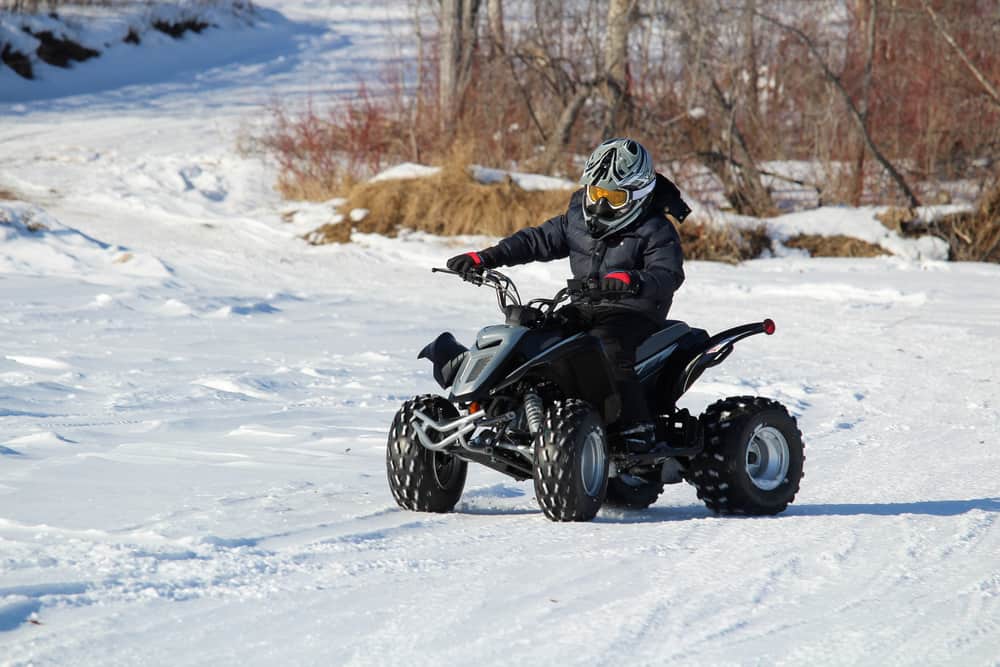 Now that you have an understanding of what the kids 4-wheeler market looks like, you're all set to take your time and pick the perfect model for your little thrillseeker.
As a large, expensive, potentially dangerous toy, there are a few considerations to keep in mind. Make sure that the 4-wheeler is aimed at your child's age and weight bracket, and take note of the additional features and functionality.
Remember that safety is always a top priority when introducing any new toy that comes with a risk of injury. While kids ATVs are much tamer than their adult counterparts, they can still harm themselves if safety precautions are not respected. Aside from parental supervision, the best precaution you can take is having your child wear a helmet during their rides.
In order to minimize the risk of injury as much as possible, we always recommend that children wear a helmet when riding a 4-wheeler. Despite the low speed, there's a constant risk of debilitating injury should a child tumble off their vehicle. Even when using the safest models, a helmet works wonders in helping to ensure a child's well-being.
Having them wear a helmet at a young age also ingrains the habit, so they're more likely to take a helmet with them later on, whether they're bike riding, rollerblading or driving an adult-sized ATV. For more information on helmet safety tips for children, see this article on bike helmet safety, which also applies to the use of 4-wheelers.
Final Words
With that out of the way, you're ready to pick the best 4-wheeler for your child! Our final recommendation is that you snap a picture as they unbox their new toy — there's sure to be some magic in that moment, and you'll want to capture it on camera.