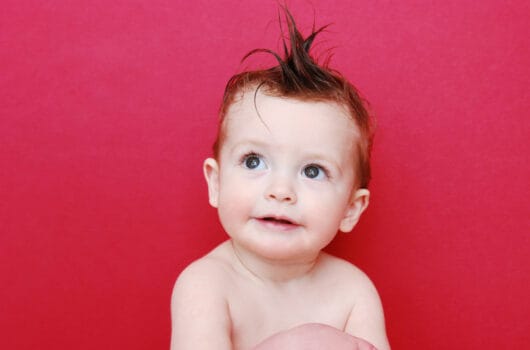 O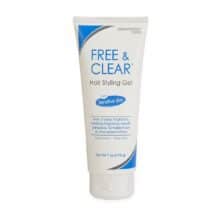 Free & Clear Hair Styling Gel
B

Cantu Care Styling Custard
P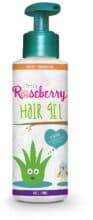 Little Roseberry Hair Gel
Previous
Next
For the first few months of a baby's life, their wild and natural hair is nothing short of adorable. As it grows, however, parents quickly realize that even babies need a little help in the hair-styling department. The problem is, finding a reputable and all-natural baby hair gel can be like looking for a needle in a haystack.
We combed through the internet for the best baby hair gels and found that there's a product for every type of baby hair — whether you're looking for a gentle styling cream or a hair gel that offers a powerful hold.
What You Need to Know About Baby Hair Gels
Babies have sensitive skin which is why it's so important to be wary of the products we use on them — hair care products included! Before we reveal our favorite baby hair gels of the year, let's get some of the most common questions and concerns out of the way. This way, you can style your baby or toddler's hair without having any second thoughts.
Is It Safe to Use Hair Gel on My Baby?
Babies, toddlers and young children have sensitive skin that can easily get irritated. For this reason, it's important to be cautious when selecting hair care products, as they can potentially irritate their scalps. Adult hair care products contain harsh chemicals, dyes and artificial fragrances, all of which can upset a baby's skin — hence why babies need a line of hair care products of their own.
It's perfectly safe to use hair gel on your baby, as long as you pay extra attention to each product's ingredient list. Doing this can prevent topical allergic reactions or skin irritations from taking place. However, there are times when babies can have adverse reactions to natural hair gels, which is why it's crucial that parents perform a skin test on their babies before applying products to their ultra-sensitive and darling little heads.
To perform a skin test on your child, apply a small portion of product on the inside of their wrist. Keep a close eye on that area throughout the next 24 hours. Should your child's wrist begin to get red, itchy, hot to the touch or dry, that's proof that the selected product has caused a skin reaction and should be immediately discontinued.
When Can I Start Using Baby Hair Gel?
No two babies are born the same: some have a full head of hair whereas it can take others a few months or even a year to grow in their locks. While there is no actual age limit when it comes to using baby hair gel, experts do warn against using it prematurely, which would be the case if used on newborns or infants. Typically, parents begin to use hair gel on their children when they near the one-year mark. However, if your baby has a full head of wild hair, you might be in need of hair gel a lot earlier than that.
What We Considered When Selecting the Best Baby Hair Gels
Before we reveal the best baby hair gels of the year, we want to explain the factors we considered when making our top picks. As we go through each product, we'll dive into the following categories, helping you find the best possible hair gel for your little angel.
Age
To make things as efficient as possible, we'll start by explaining which age group(s) each product was designed for: Newborns, infants, toddlers or children.
Type
We'll let you know what type of hair care product we're dealing with as we cover each product description. In this guide, you'll find everything from hair gels, creams, mousses, balms and styling custards.
Hold
After talking about the different types of hair care products, we'll fill you in on the hold each baby hair gel has to offer: Light, medium, strong or heavy-duty.
Hair Type
Taking things a step further, we'll also fill you in on which hair types each product was designed for: Straight, wavy, curly or kinky.
Ingredients
Lastly, and most importantly, we'll cover the natural ingredients used in every product. This way, you'll know which baby hair gel is most suitable for your child. We'd also like to point out that every baby hair gel on our list is made with baby-friendly ingredients.
Finding the Best Hair Gel for Your Baby
Parents know better than anybody that raising a child is no piece of cake. To keep their babies safe and happy, they go above and beyond — questioning everything and anything they choose to put on their skin.
With so much going on, it's normal to feel a little overwhelmed. We're here to help you find the best baby hair gels for your pride and joy. This way, you can have fun styling their hair and who knows, maybe you'll even give them an adorable little mohawk! Now, who's ready to find out which baby hair gels made the list in 2020?
Top 10 Best Baby Hair Gels 2020
Last Thoughts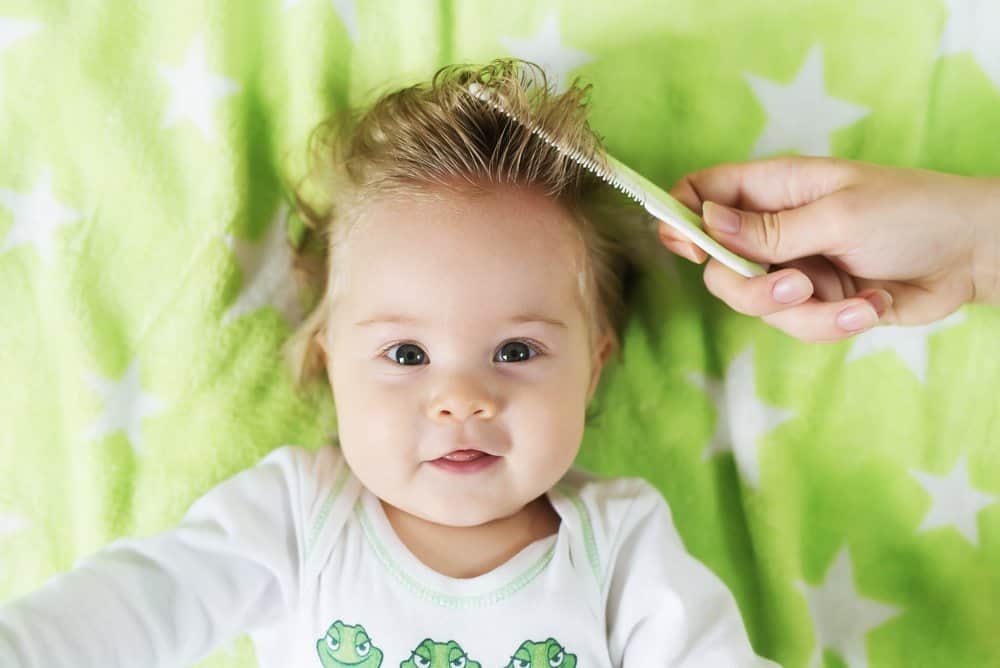 There is nothing more precious than a baby with a funky hairdo. However, finding long-lasting and all-natural hair care products can be a doozy and we're not willing to compromise health for appearances. We chose to focus on the good stuff and nothing but the good stuff and we hope we brought you a step closer to finding the best baby hair gel for your little one. We all know how difficult it can be to style a baby's hair, so our wish for you is a million good hair days!