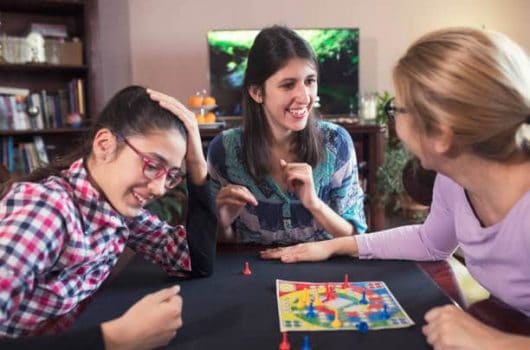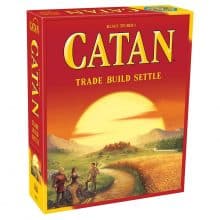 Catan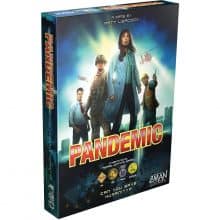 Pandemic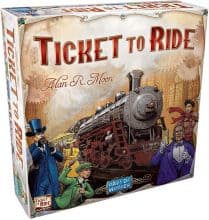 Ticket to Ride
Previous
Next
Picking board games that teenagers want to play can be tough. On one hand, most of the games that amused them when they were younger will have lost their charm. On the other hand, games designed for adults can be either too difficult or inappropriate for teens. That's why we went on a mission to find the best board games for teens in 2020.
Teens Benefit From Playing Board Games
Not only are board games a great way to spend time with family and friends, but they are educational as well. When they were little, games helped them learn how to count and how to read. Now that they are older, more complex games can teach them subtle life skills like critical thinking and negotiation. Playing games with your teenagers can also give you a unique insight into their social skills and how they solve problems.
Picking the Best Board Game for Your Teenager
With hundreds of board game options, how do you pick a game that your kids will want to play again and again?  Just knowing a little bit about your teenager's interests and their gaming habits will go a long way towards helping you choose the right game. Consider the following factors when evaluating the games below:
Number of Players: Some games are lots of fun with three or more players, but impossible to play with two. Conversely, some games work great with small groups, but don't let enough kids join in on the fun. Consider the situations your teen will be gaming in and how many available and willing players they will be able to find.
Complexity: Why does your teenager play games? Are they in it for the humor and social aspects of the game, or are they drawn to strategy and tactics? You will find plenty of games on our list that mix all of those elements brilliantly, but it helps to know what your kid enjoys and what will benefit them most.
Age Range: While many board games are designed to be played only by older kids, there are also lots of great games that are appropriate for younger children but nevertheless still fun for teenagers to play. Several games like this made our list and parents of teenagers who also have younger children around the house should make sure to check these out.
Duration: Everybody has different patience for playing games. Some players can sit around a game board all day while others prefer shorter games. Some families only get a few minutes every day to spend time together. You should consider how much time your teenagers will have to play games before buying.
Top 15 Best Board Games for Teens 2020
The Verdict
You should play more board games with your teenagers. A recent survey by Hasbro showed that 91% of respondents said that playing games with their family has a positive impact on their mood. Not only will your kids have fun, but you will also learn lots more about how their mind works while building shared experiences together.
Most importantly, when you play a game with your kids, you are spending the best kind of quality time with them. By the time they are teenagers, most of the time we get with our kids is to serve another purpose. You spend time with them in the car on the way to school and activities, but that's for transportation. Dinners are nice, but everybody needs to eat. When you make time for playing games with your teenagers, you are demonstrating the importance of family time just for fun.