Picking board games that teenagers want to play can be tough. On one hand, most of the games that amused them when they were younger will have lost their charm. On the other hand, games designed for adults can be either too difficult or inappropriate for teens. That's why we went on a mission to find the best board games for teens in 2020.
Teens Benefit From Playing Board Games
Not only are board games a great way to spend time with family and friends, but they are educational as well. When they were little, games helped them learn how to count and how to read. Now that they are older, more complex games can teach them subtle life skills like critical thinking and negotiation. Playing games with your teenagers can also give you a unique insight into their social skills and how they solve problems.
Picking the Best Board Game for Your Teenager
With hundreds of board game options, how do you pick a game that your kids will want to play again and again?  Just knowing a little bit about your teenager's interests and their gaming habits will go a long way towards helping you choose the right game. Consider the following factors when evaluating the games below:
Number of Players: Some games are lots of fun with three or more players, but impossible to play with two. Conversely, some games work great with small groups, but don't let enough kids join in on the fun. Consider the situations your teen will be gaming in and how many available and willing players they will be able to find.
Complexity: Why does your teenager play games? Are they in it for the humor and social aspects of the game, or are they drawn to strategy and tactics? You will find plenty of games on our list that mix all of those elements brilliantly, but it helps to know what your kid enjoys and what will benefit them most.
Age Range: While many board games are designed to be played only by older kids, there are also lots of great games that are appropriate for younger children but nevertheless still fun for teenagers to play. Several games like this made our list and parents of teenagers who also have younger children around the house should make sure to check these out.
Duration: Everybody has different patience for playing games. Some players can sit around a game board all day while others prefer shorter games. Some families only get a few minutes every day to spend time together. You should consider how much time your teenagers will have to play games before buying.
Top 15 Best Board Games for Teens 2020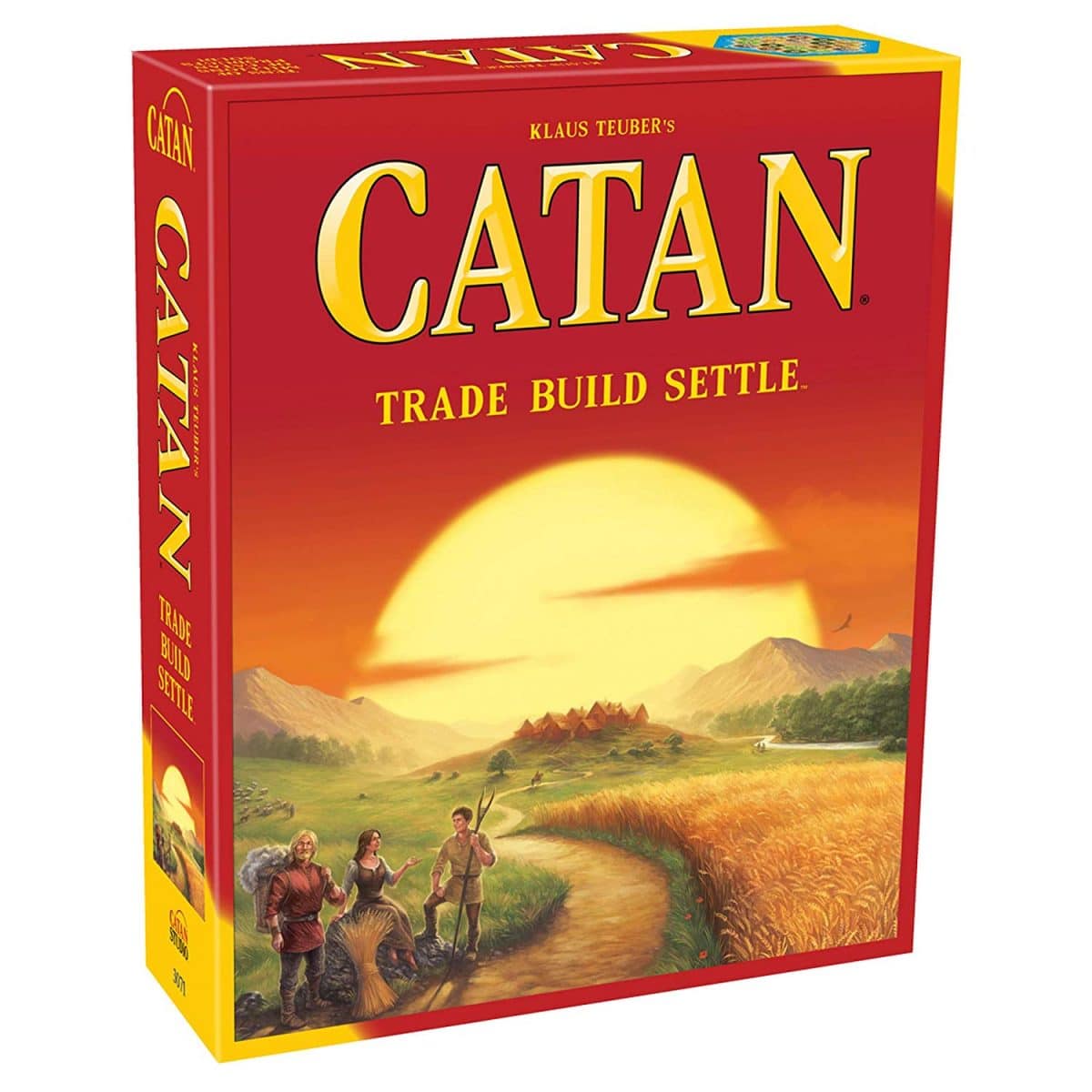 Recommended Ages: 10+
Number of Players: 3-4
Originally called "Settlers of Catan," this timeless board game has been delighting players since it was released in 1995. In Catan, players assume the role of competing tribes who are racing to colonize an uninhabited island. Each game begins with players choosing two locations for their initial settlements. In order to expand and win the game, players must compete for the island's limited resources.
The most exciting part of playing Catan is trading resources. With 5 different resources to collect, a player will need a mix of all 5 to win. Because any player can trade even when it's not their turn, a game of Catan often sounds a lot like a busy trading floor of a commodities exchange. Not only does this make for a fun and engaging experience with little downtime, but parents will also appreciate the communication and bartering skills their teens are learning.
We also like that Catan is a non-violent game. There is no way to defeat your opponents using military force, rather, you must win by being the most shrewd trader.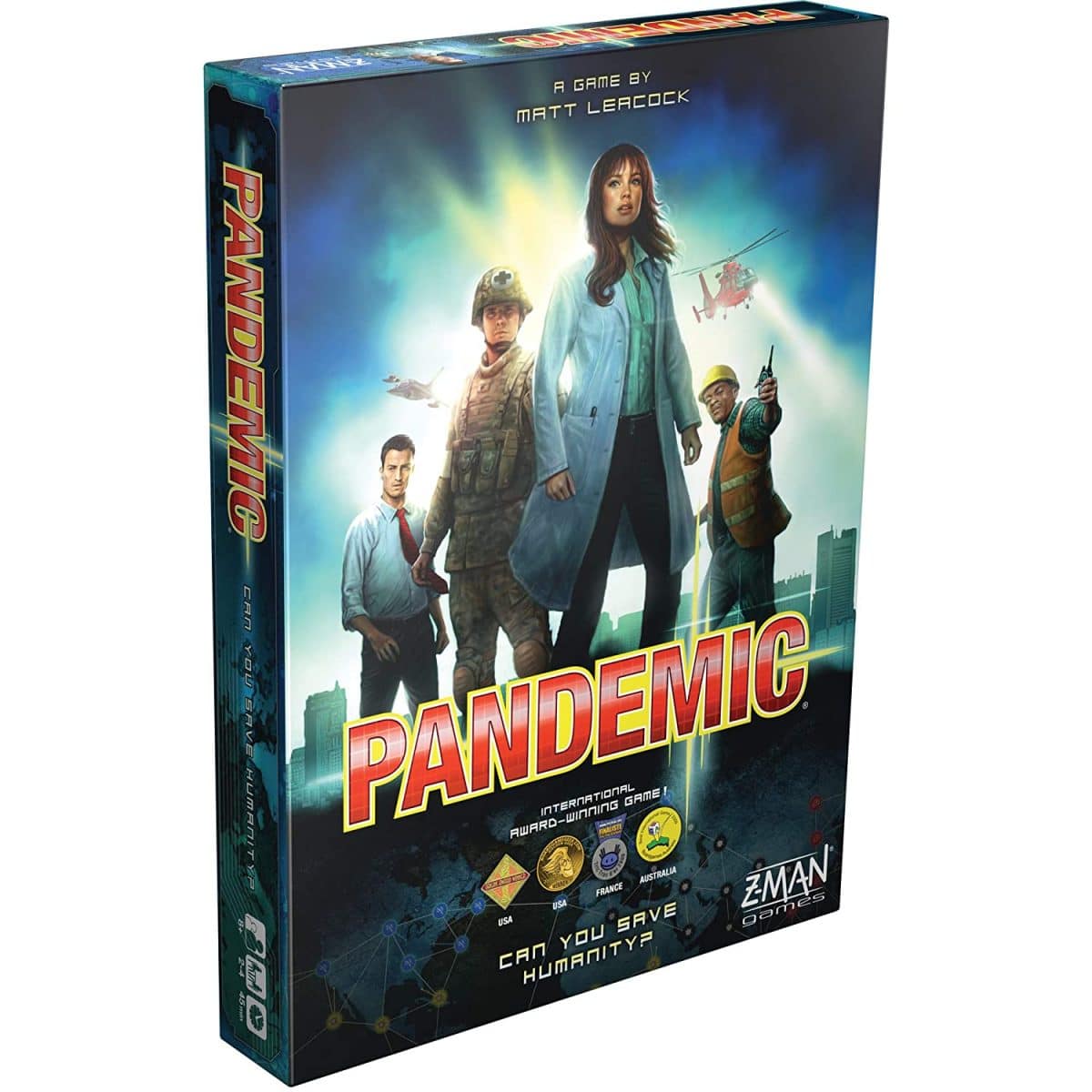 Recommended Ages: 10+
Number of Players: 2-4
In Pandemic, players team up as members of a disease-fighting team working together to save the world from getting sick. In this cooperative game for 2-4 players, the team must stop four deadly outbreaks before they spread out of control.
The game board for Pandemic is a map of the world, with lines between major cities representing travel routes. Each player must use these routes to travel the world and collect resources needed to research and develop a cure for the diseases the players are struggling to contain. Unfortunately for them, the diseases also spread along these travel routes, infecting more of the population and developing deadly new mutations along the way.
We were impressed with how well Pandemic encourages players to work together to win. The included cards do a good job of making sure every game is unique, forcing players to rely on communication and coordination instead of a pre-determined strategy in order to stop the spread of the disease they are fighting. There is a lot of strategy packed into each 45-minute session.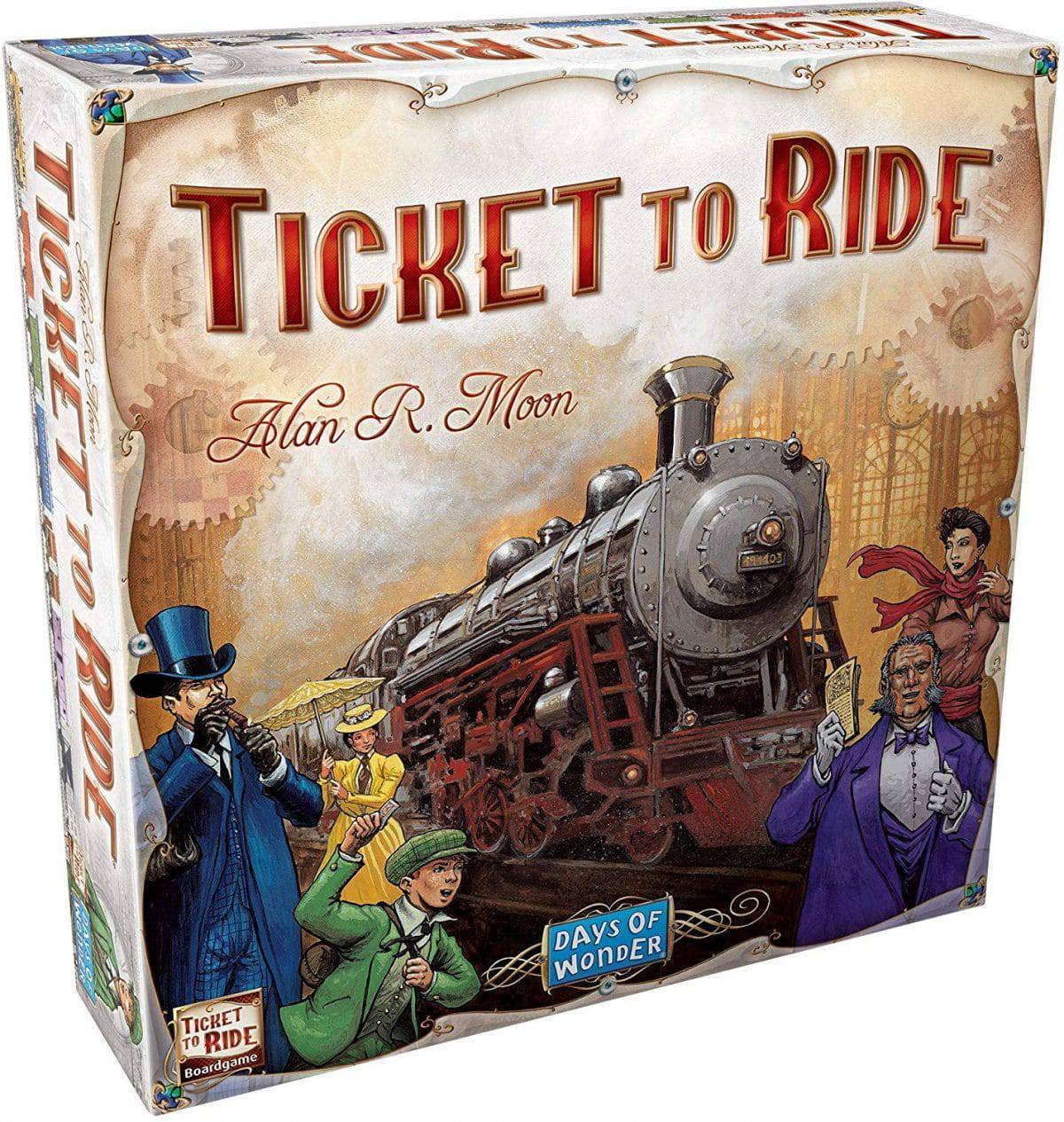 Recommended Ages: 8+
Number of Players: 2-5
Ticket to Ride will have players of any age feeling like railroad tycoons. This easy to learn strategy game challenges players to build their own railroad empire by claiming routes between iconic American cities. The included board is a charming rendition of an old-timey train map of the United States, complete with different colored routes. In order to claim a route, a player must have enough train cards of that color. If they don't have the cards to claim their chosen route, they can instead use their turn to draw more cards.
The simple gameplay leads to engaging strategy on the board. Because each player's assigned routes are kept secret, players must constantly decide whether to be aggressive and try to claim the most contested segments early or to wait until they have enough train cards to build the complete route without being blocked. Compelling strategy plus the luck of the draw makes this a game that teens will keep coming back to.
Lots of board games are not as much fun when played by only 2 players, but head-to-head is our favorite way to play Ticket to Ride. With less waiting between each turn and more open space on the map to build, games with 2 players are fast and fun.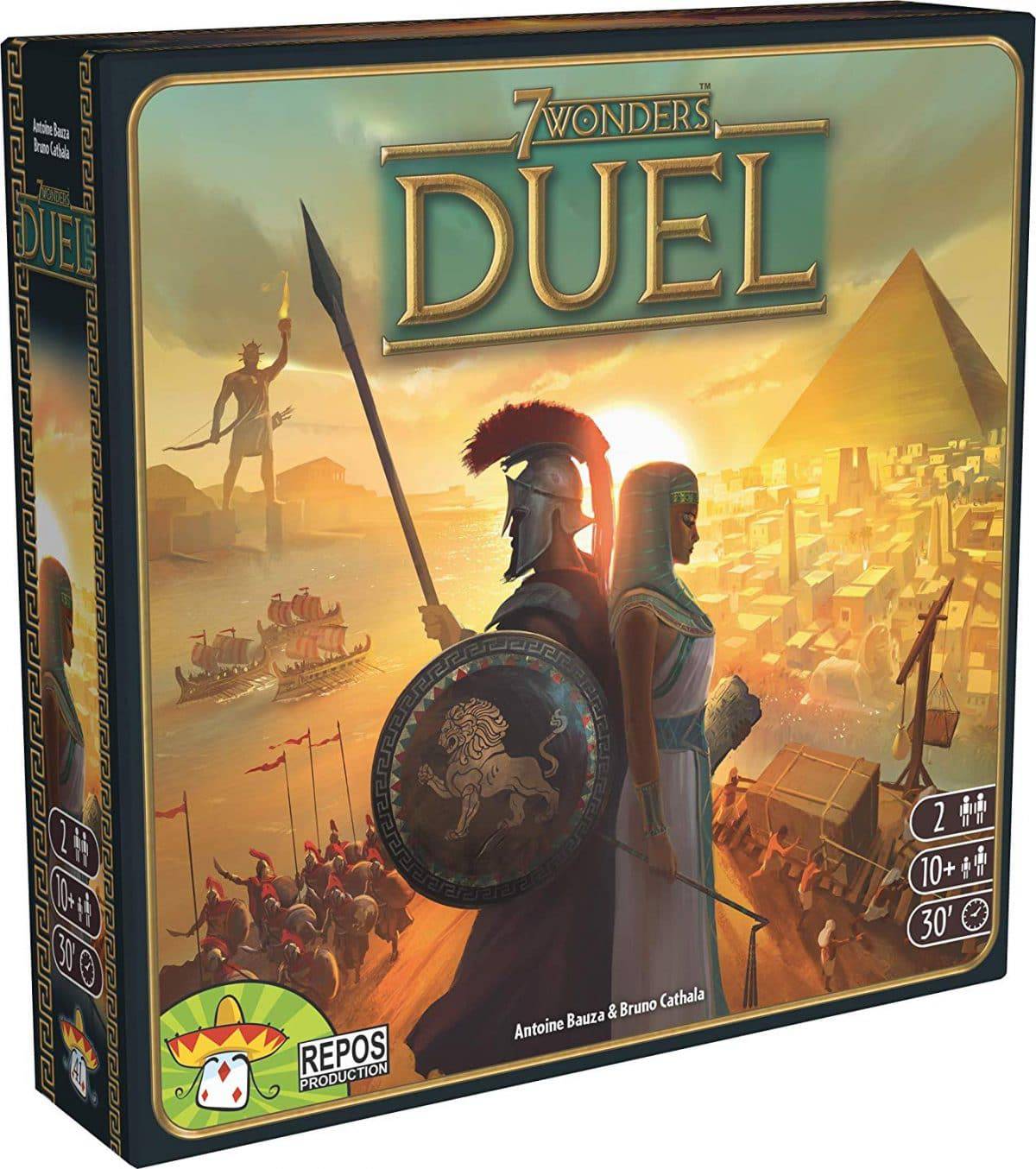 Recommended Ages: 10+
Number of Players: 2
This game is a 2 player version of the award-winning 7 Wonders by Asmodee. Playing as one of seven ancient cultures, the goal is to build a civilization that will dominate the opposition and last for centuries. One of our favorite things about this game is that there are multiple ways to win. To claim victory in 7 Wonders Duel, players can defeat their opponent with a superior military. They can also win by leading their society to scientific or cultural advancement.
Players can learn a lot about human history when playing this game. Each game takes place across three rounds, each representing different "ages" of player's civilizations. To stand the test of time, players need to consider the long term ramifications of their decisions and plan accordingly. For instance, a player may gain an early advantage by investing too many resources in military advancements, only to be crushed at a later age by a player who ploughed it into technology.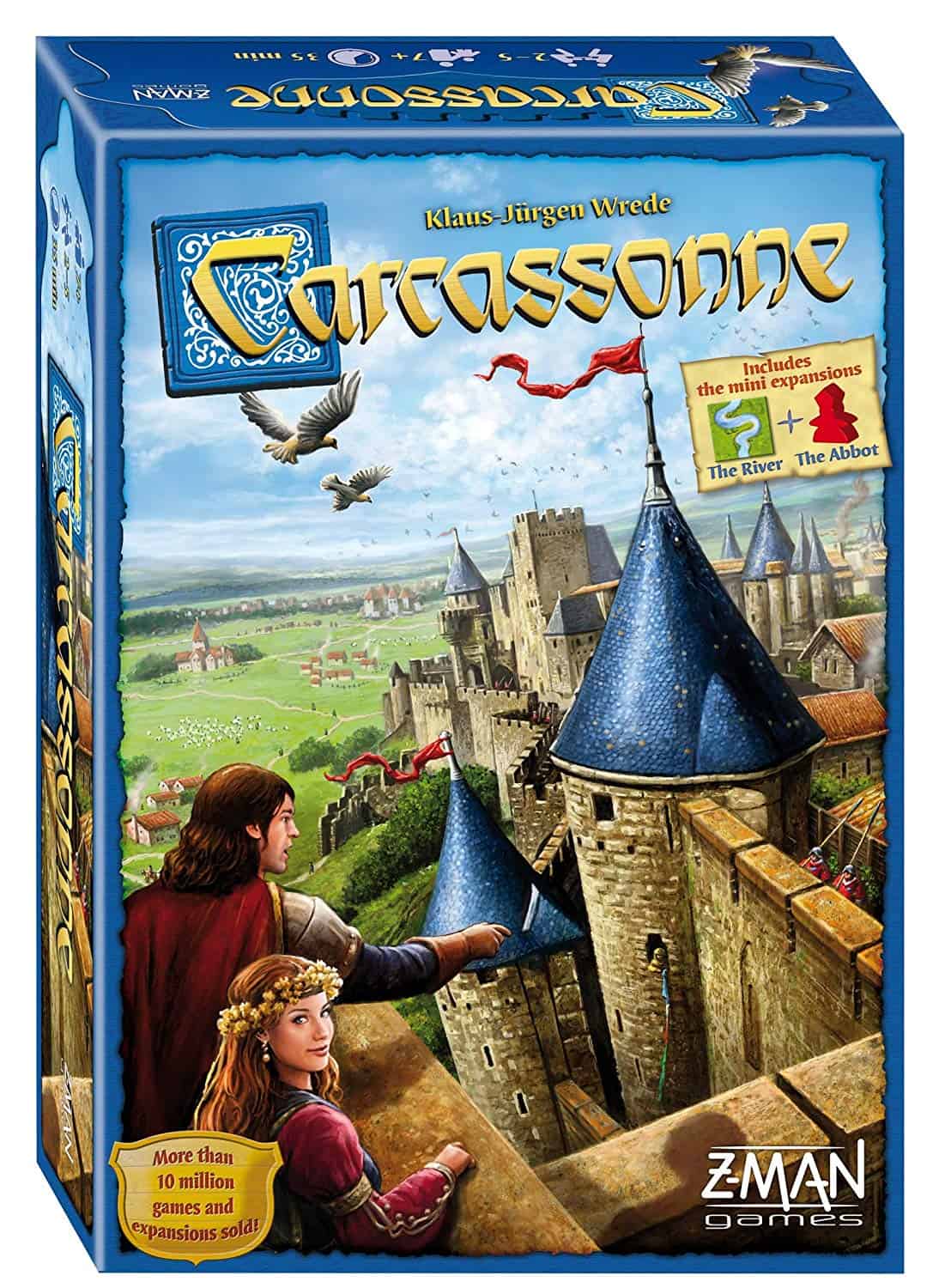 Recommended Ages: 7+
Number of Players: 2-5
With over 10 million copies sold since its release in 2000, Carcassonne is an ideal introduction to modern board games for players of any age. Named after a fortress in France, Carcassonne is a classic game that teenagers won't mind playing with their younger siblings. Instead of a traditional board, the game is played using 90+ movable tiles. Players take turns placing these tiles during their turns, creating the board as they play.
In 2014, Carcassonne was re-released to include clearer instructions and to add two expansions, The River and The Abbot. We liked the variety these brought to the game. There are also several expansions available for purchase, each adding new rules and twists to the game. While it's nice that these add some variety for experienced players, there is nothing about the base game that feels lacking or incomplete when playing without expansions.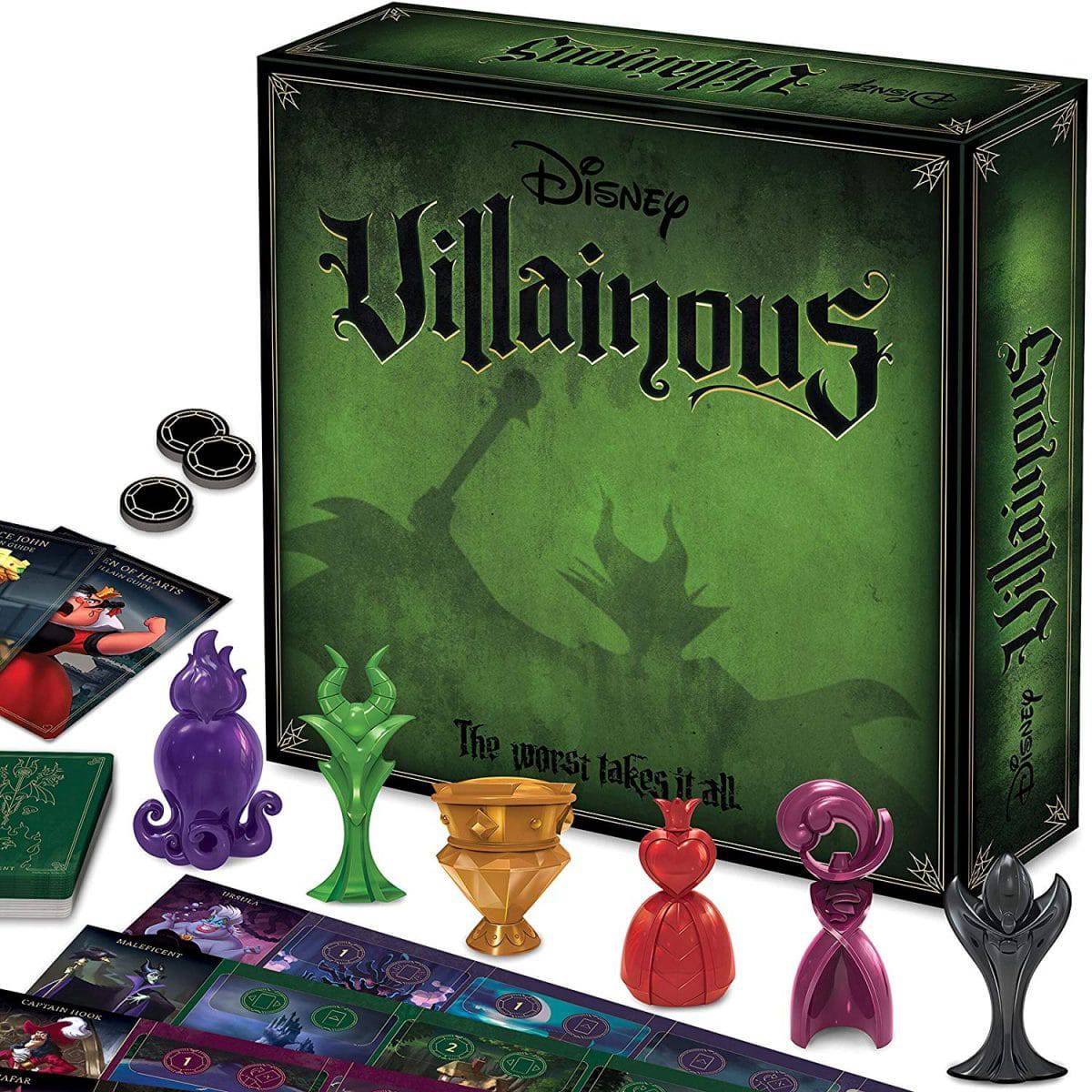 Recommended Ages: 10+
Number of Players: 2-6
When we were thinking about games for teenagers, Disney games are not the first thing that came to mind. That's why we were so surprised to learn about Disney Villainous. This board game is aimed at kids ages 10+ and is fun for adults as well. Winner of the 2019 Game of the Year award, Villainous lets players assume the role of their favorite Disney villain in one of the most unique board games we've ever seen.
The first thing players will notice is that Disney Villainous is an asynchronous game. This means that the rules of the game change for each player depending on the villain they are using. Each villain also has their own objectives to complete in order to win the game. For example, Captain Hook must defeat Peter Pan in a duel aboard the Jolly Roger, Jafar must steal the Genie's lamp from Aladdin and the Queen of Hearts needs to finally win her game of croquet.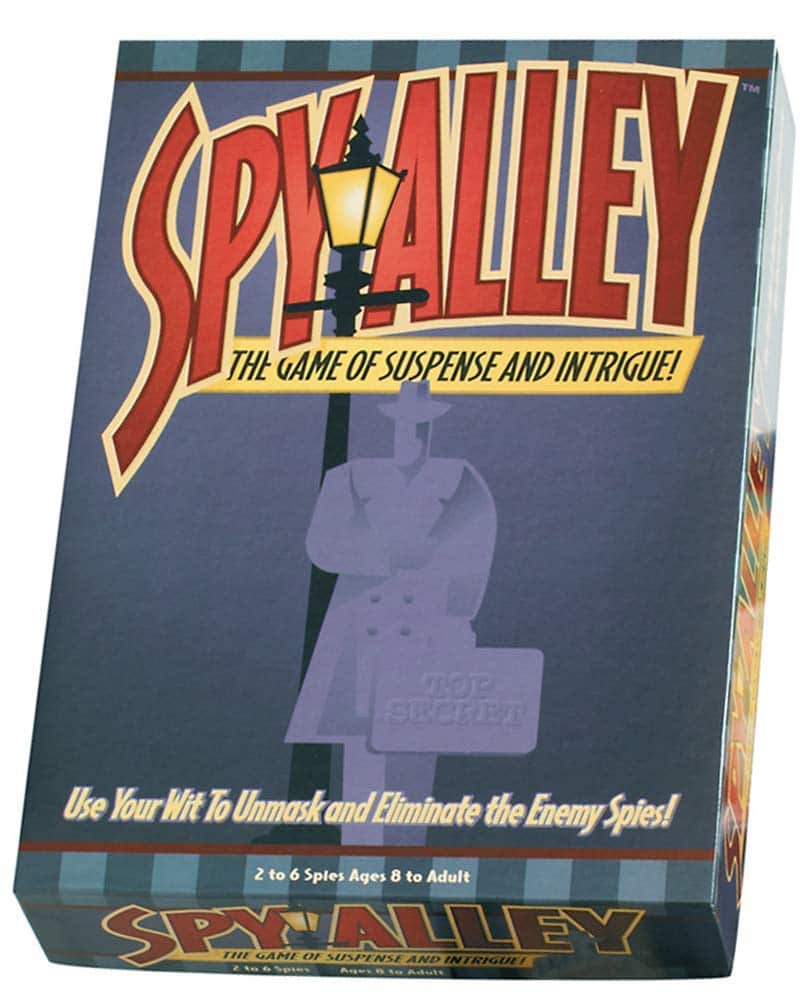 Recommended Ages: 8+
Number of Players: 2-6
Fans of the classic board game Clue will instantly fall in love with Spy Alley. Winner of several awards including the Mensa Select award and Australian Game of the Year, Spy Alley challenges between 2-6 players to bluff, deceive and double-cross their way to victory. Each player assumes the role of one of six spies and attempts to complete their assigned missions while keeping their identity a secret.
Our favorite part of playing Spy Alley is the interaction between players. Like any great spy thriller, the end of a Spy Alley game is filled with startling twists and betrayal. We were impressed by how effective a tool this game is for helping teenagers develop memory and reasoning skills. Lots of parents we talked to really liked how the spy theme created a safe environment for teens to learn about misdirection, better equipping them for figuring out when they are being lied to in real life.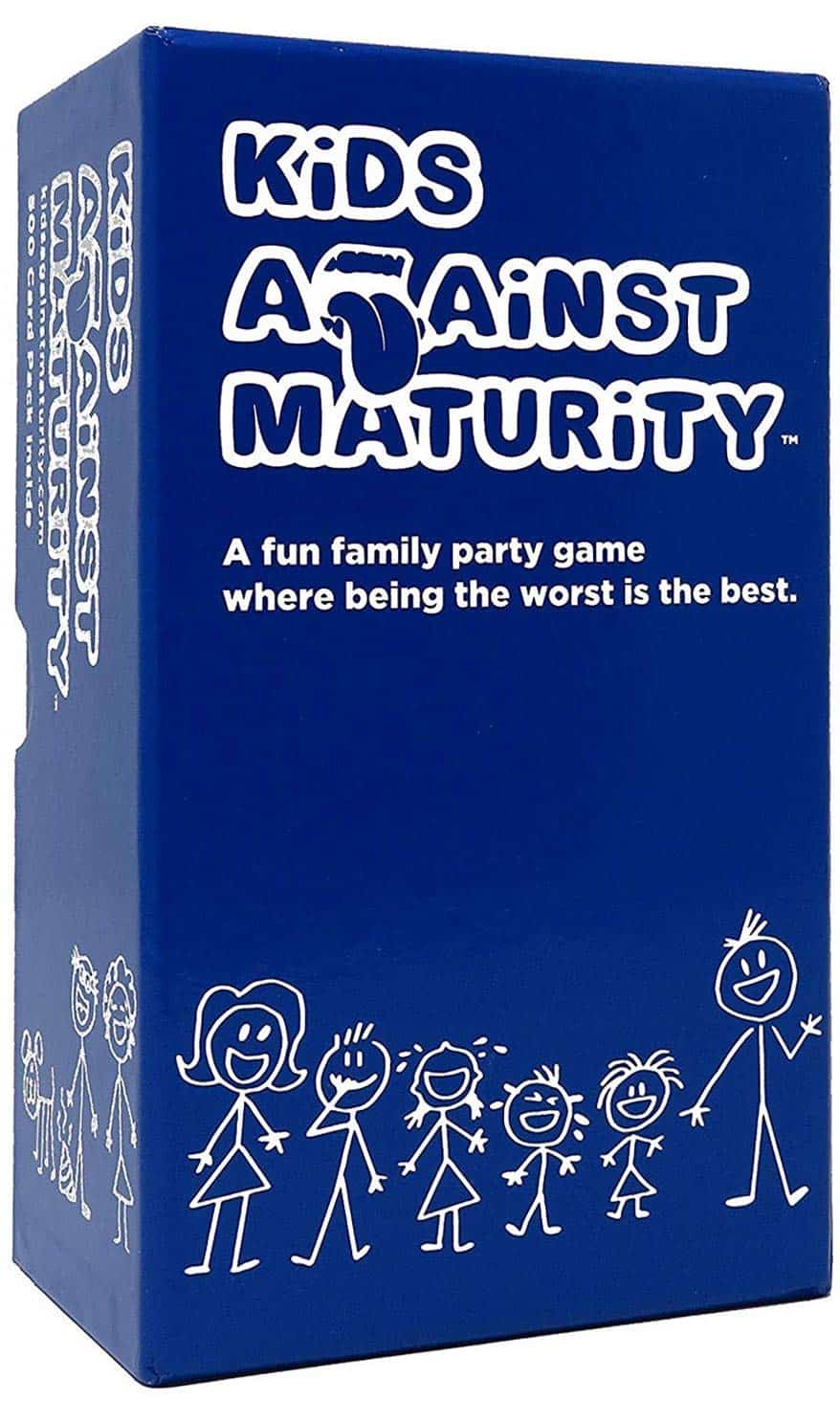 Recommended Ages: 8+
Number of Players: 2-6
From the creators of the adult party game, Cards Against Humanity, this game is a toned-down version allowing the whole family to join in the irreverent fun. Kids Against Maturity features over 500 cards containing funny responses to a variety of fill-in-the-blank prompts. The gameplay is simple. Players take turns reading the prompts from the blue cards, then judge which of the white answer cards turned in by the other players is the funniest response.
Filled with age-appropriate toilet humor and easy to pick up and play, this game is guaranteed to get a lot of laughs from just about any crowd. However, the humor may not be for everyone. The tongue-in-cheek warning on the box says that it's "not recommended for humorless, over-protective hover-parents" and encourages parents to simply throw away cards they feel are not appropriate.
This game requires at least three players and is much more fun with four or more joining in. Overall, Kids Against Maturity is a great choice for a rowdy good time. With fast gameplay and room for up to 6 players, this is a game that both kids and adults will want to play again and again.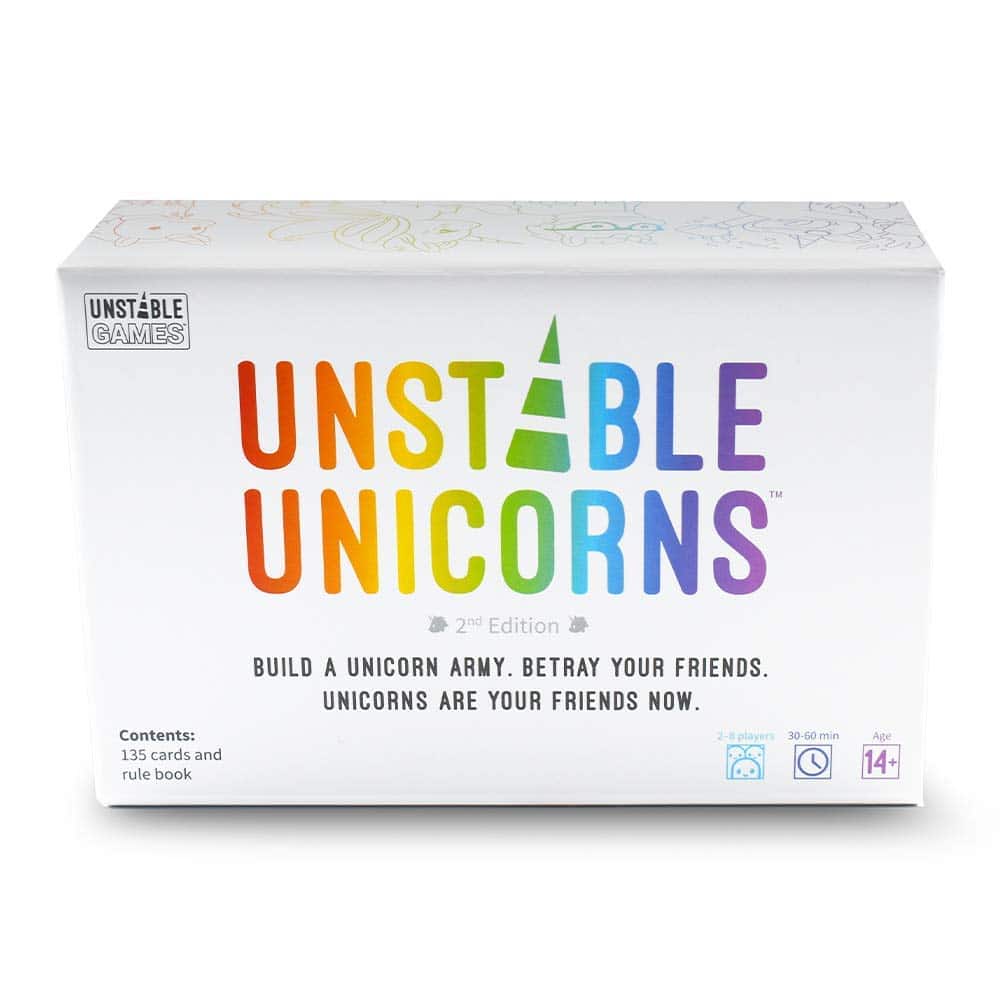 Recommended Ages: 14+
Number of Players: 2-8
One of the most successful games introduced on Kickstarter, Unstable Unicorns had a huge fan base before it was even released. The game got lots of attention thanks to the strength of its tagline, "Build a unicorn army. Betray your friends. Unicorns are your friends now."
Filled with entertaining art and flavor text, Unstable Unicorns is a card-based game where the goal is to fill your stable with seven unicorns before your opponents do the same. Winner of the 2019 People's Choice Toy of the Year award, this game makes a great gift and can be played by up to 8 players at once.
Behind the cute, colorful art lies one of the most cutthroat card games we have ever seen. Unstable Unicorns lets players use a wide variety of different cards to sabotage other players and steal their unicorns, creating drastic swings and changing the results of the game at the last minute. While most players we talked to accept this as part of the fun of the game, some others felt it was a little too unfair.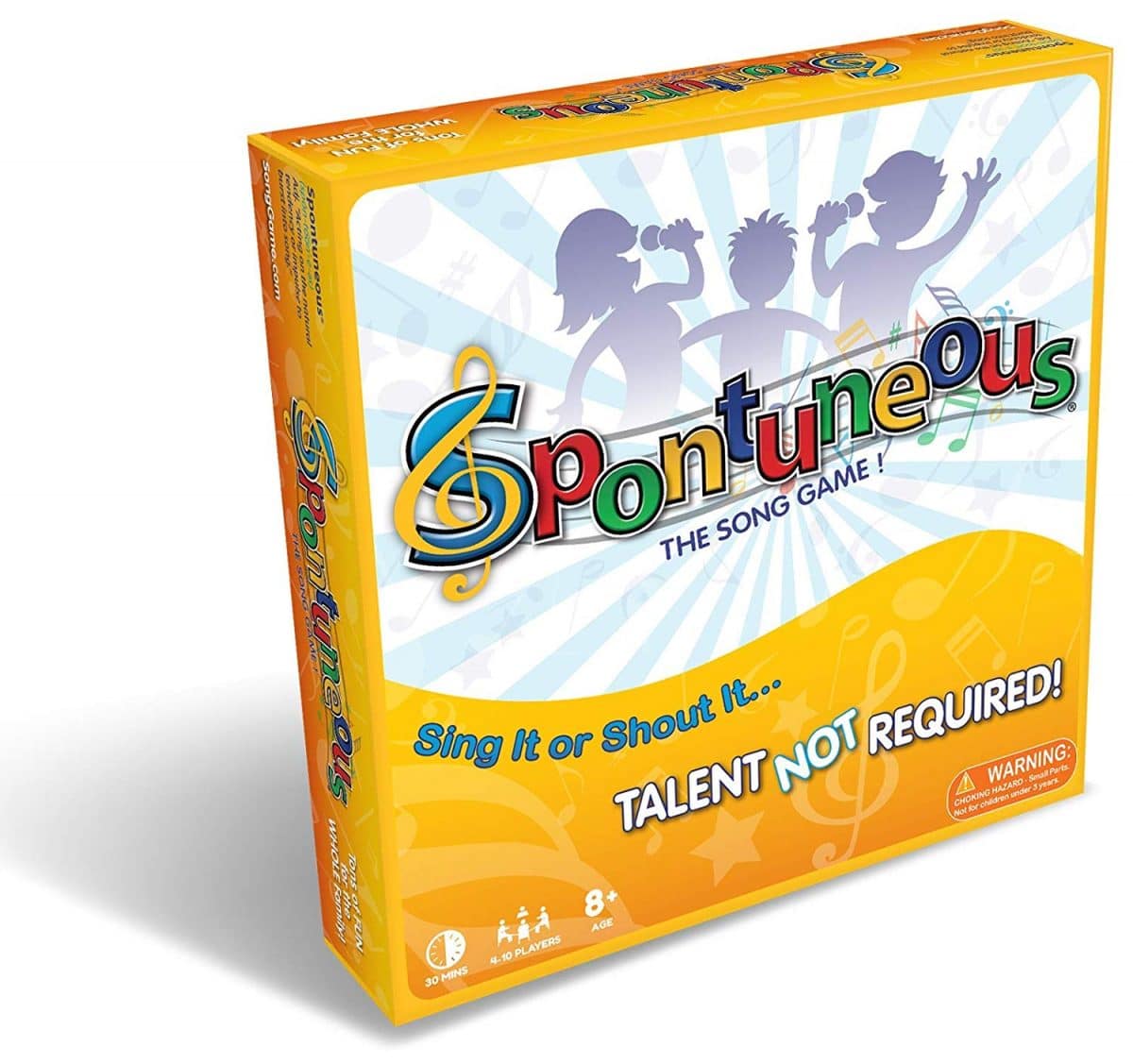 Recommended Ages: 8+
Number of Players: 4-10
Spontuneous is a singing game that requires no singing talent whatsoever. Each round begins with a new player being named the "Tunesmith." This player then chooses a word from their provided hit-list and reads it aloud. The race is then on for the other players to start singing a song that contains that word. The first player who can sing at least 5 words of a song containing the trigger word wins the round and gets to roll the dice and move their piece on the board.
This is an especially fun game to play with players with wide age gaps as the format allows the use of music across all genres and time periods. This means that a player may be singing a nursery rhyme one second and then rapping the next. Playing Spontuneous also leads to lots of great conversations about music and helps players discover new songs they like. Thankfully, singing ability is not required and even the most tone-deaf players can still have a blast playing this game.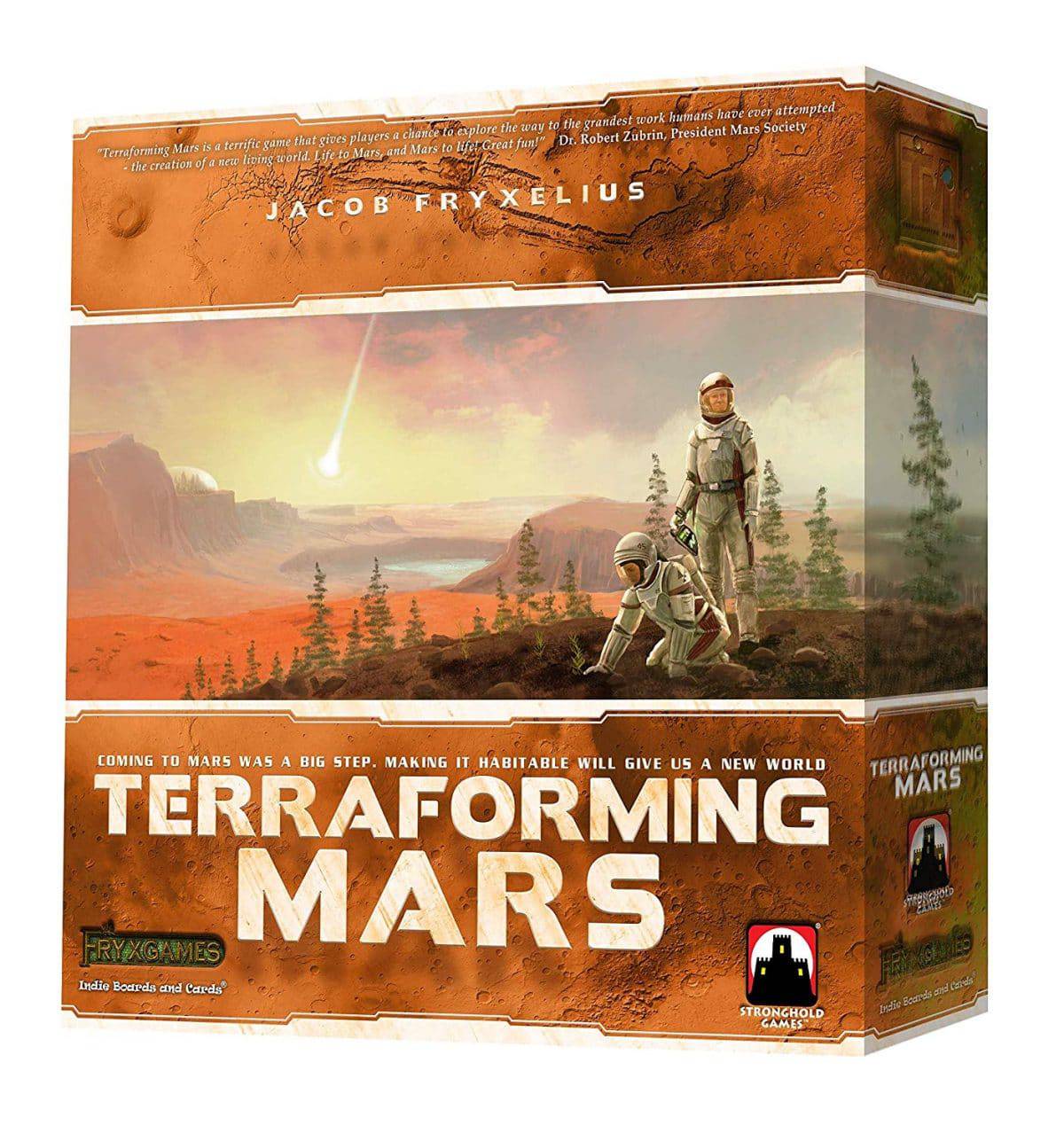 Recommended Ages: 12+
Number of Players: 1-5
Terraforming Mars by Jacob Fryxelius is a game that is sure to captivate any teenager who loves science fiction. In this game, the year is 2400 and mega-corporations have begun the colonization of Mars. Players each assume control of a corporation and work together to build a habitat on Mars, all while competing for victory points.
The thing that impressed us the most about Terraforming Mars is how well-researched the science behind the gameplay is. Beginning with the fact that the game board is an accurate map of Mars' Tharsis region, the game does an amazing job of illustrating the challenges of building a habitat on Mars as we understand them today. In addition to the science content, Terraforming Mars provides its players with an interesting perspective into the economics of space travel and colonization.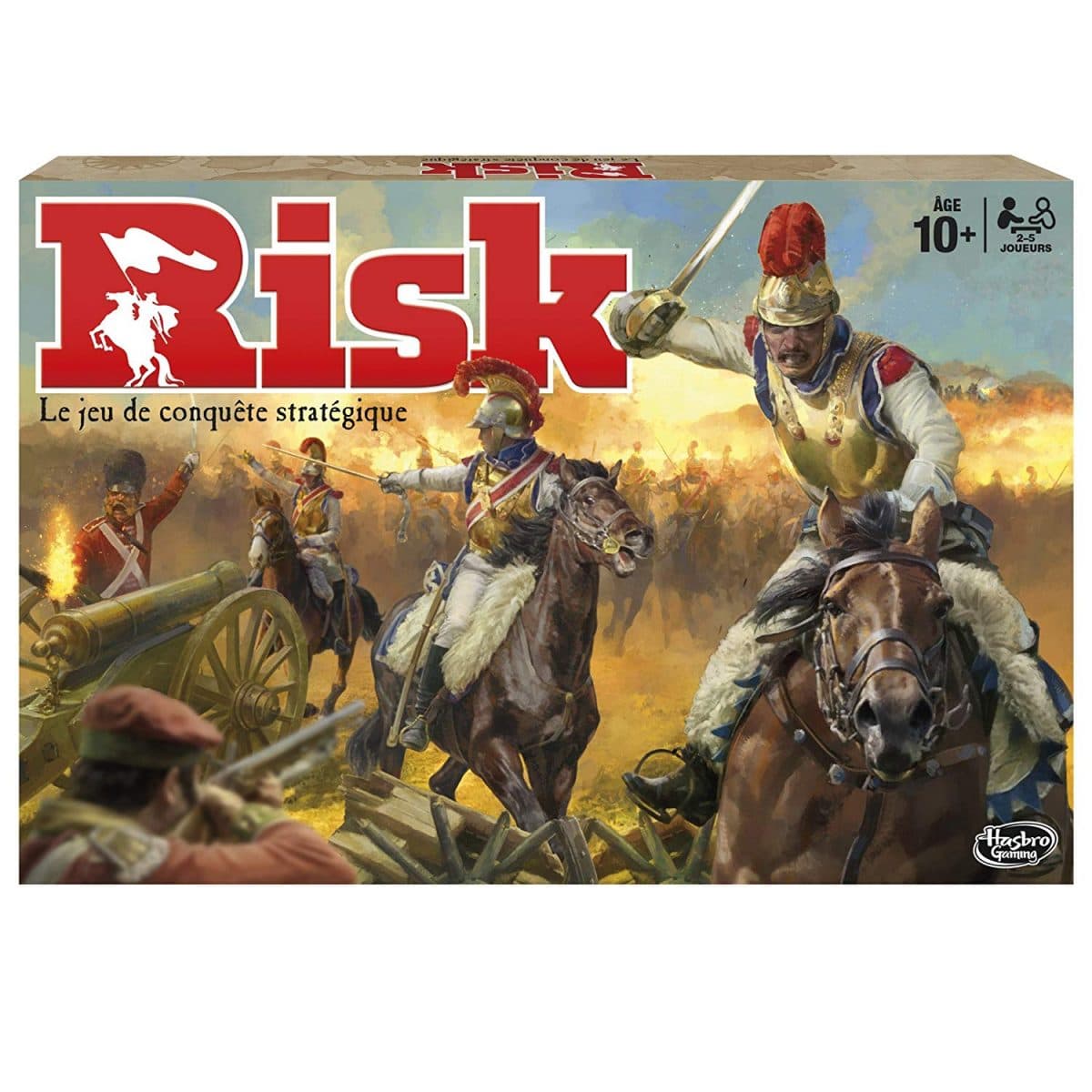 Recommended Ages: 10+
Number of Players: 2-5
Released in 1957 by Hasbro, the classic military strategy game Risk has won over generations of teenagers. The most recent revision of Risk features great-looking new board art and army figures as well as new rules designed to streamline and speed up play.
If you played Risk as a teenager, you probably remember it being a long affair. When played with the classic rules, games of Risk can be absurdly long, sometimes lasting as long as eight hours. While some purists we talked to believe that the long length of play is what gives the game its charm, we greatly appreciated the new "secret mission" mechanic. When playing with secret missions, each player has one of twelve different secret win conditions other than world domination. This results in games that average around 1.5 hours.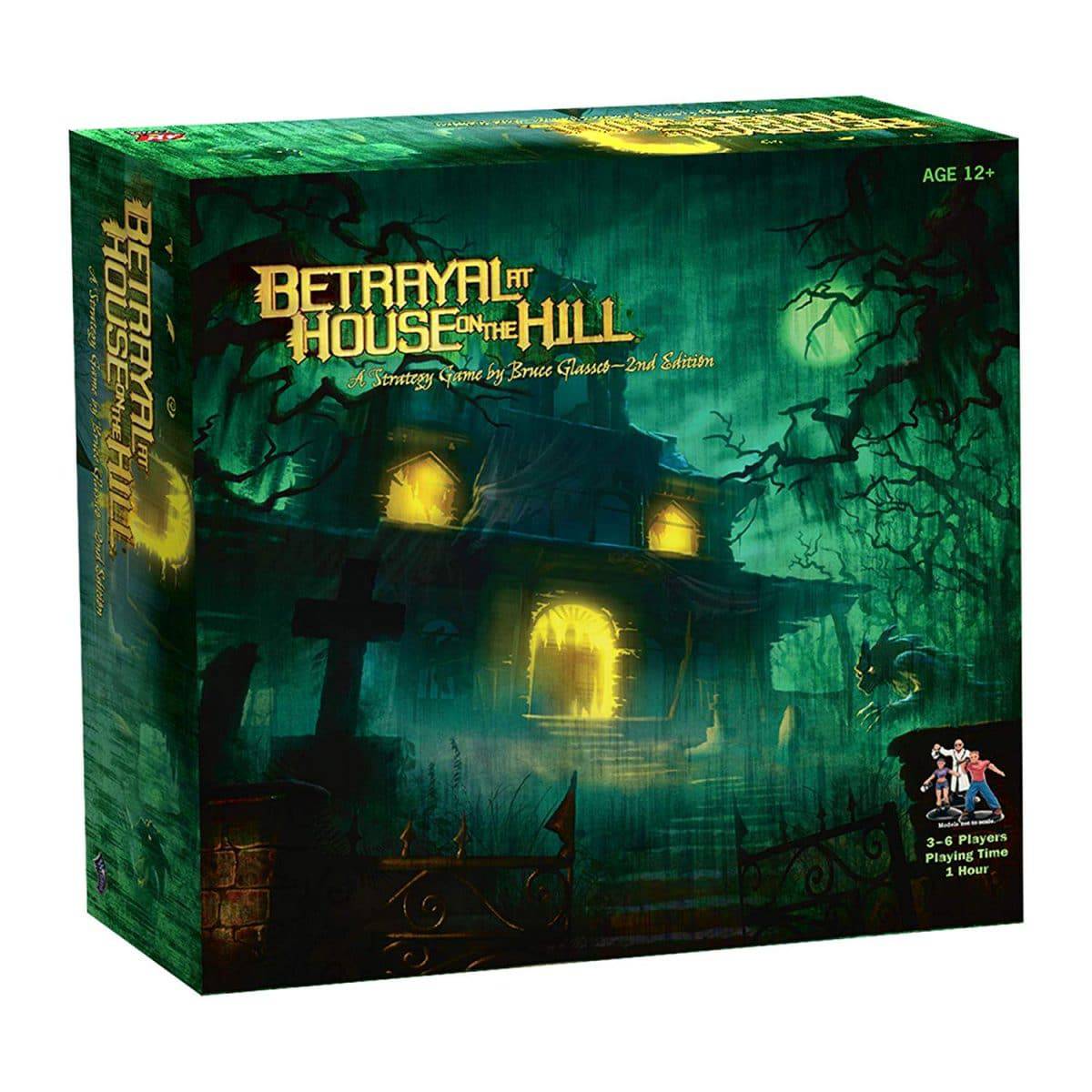 Recommended Ages: 12+
Number of Players: 3-6
In Betrayal at House on the Hill, 3 to 6 players must build their own haunted mansion, then try and escape it alive! Teens who love scary movies will want to dive right into this game. Recommended only for kids ages 12+, Betrayal at House on the Hill comes with 50 scary scenarios, providing for a lot of replayability.
The game is mostly cooperative, and players must work together to try and escape. As they progress through each room, they are confronted with unique frights. We liked that instead of relying on jump scares, this game uses well-written stories and scenarios. While we wouldn't describe the game as too scary to play, the writing and theme add a great element of tension that really enhances the fun factor.
The 50 scenarios included with Betrayal at House on the Hill feature a wide variety of horror-inspired stories. While nothing stood out to us as particularly offensive, there are a handful of comments from parents online who found certain scenarios inappropriate.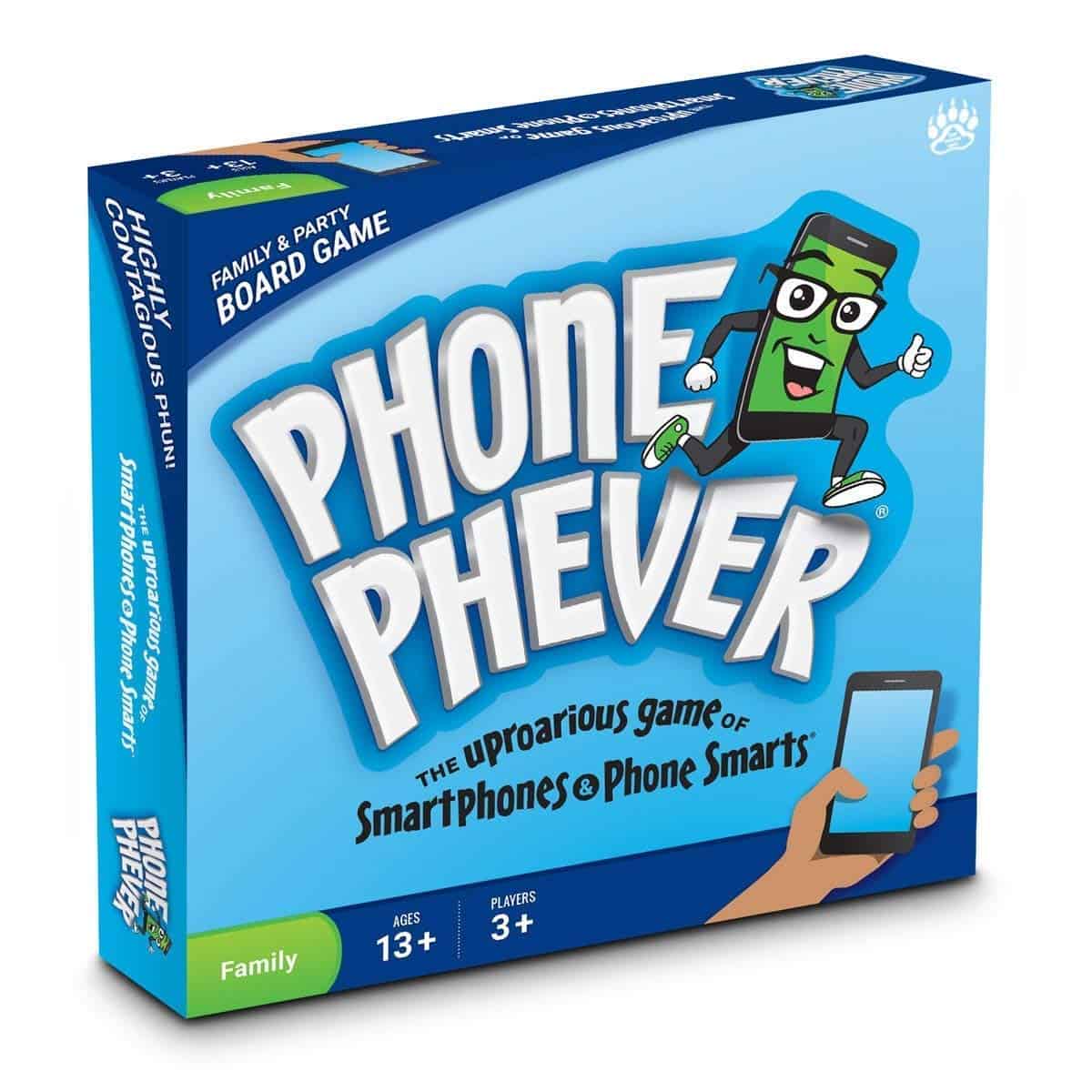 Recommended Ages: 13+
Number of Players: 3+
Phone Phever seems like the perfect game for parents who are tired of telling their teenagers to put down their cell phones so they can spend time with friends and family. Instead, this game integrates player's smartphones in a clever way that will have everyone laughing, learning and having a great time without having to pry the phones from their teen's hands.
Unlike other games we reviewed that require players to download an app to their devices to play, this game uses the natural capabilities of any smartphone to power the fun. We liked how unique and fun these challenges are. For instance, one card challenges players to be the first to find a phone number for a Bigfoot sighting hotline. Because so many of the challenges involved having players find information, this game is a helpful tool for teaching teens how to use their high-powered phones for constructive reasons.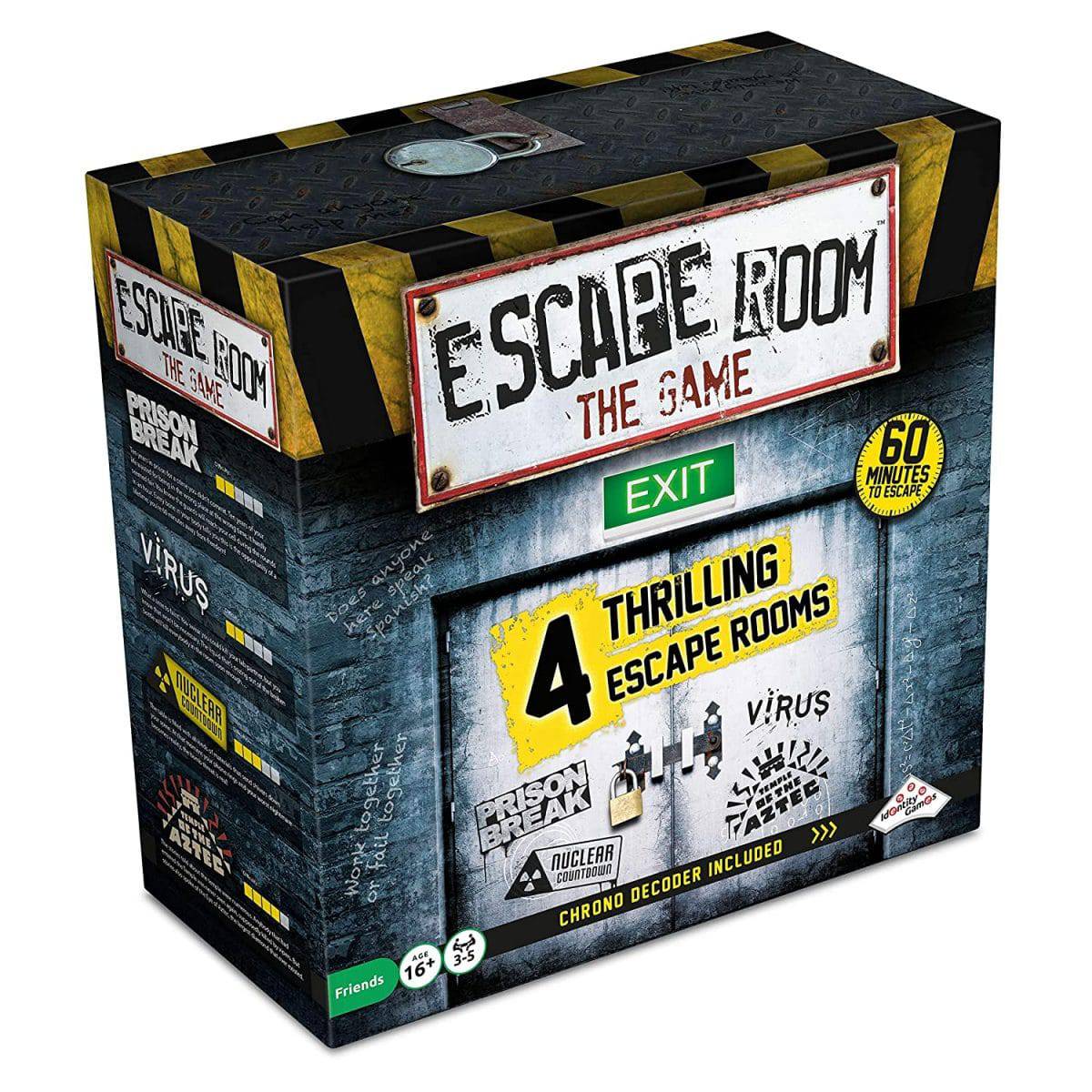 Recommended Ages: 16+
Number of Players: 2-5
In Escape Room: The Game, players are given 60 minutes to work together to solve a series of puzzles and find a way to survive three thrilling adventures. This game is inspired by the escape room attractions that have become hugely popular in the last few years. Our review found that Escape Room: The Game allows players to bring home a very compelling experience for less than the price of a single admission to the average escape room.
Like other at-home escape room games that we looked at, this one has well-written stories and clever puzzles delivered through all kinds of photos, maps, and documents. But what makes Escape Room: The Game so special is the included Chrono Decoder. This unit serves as the timer for the game and also provides thematic sounds while you play. Each included scenario has three main puzzles to solve, with the answer to each puzzle giving players a sequence of four keys to insert into the decoder. The resulting fanfare from a successfully solved puzzle is tremendously satisfying.
The Verdict
You should play more board games with your teenagers. A recent survey by Hasbro showed that 91% of respondents said that playing games with their family has a positive impact on their mood. Not only will your kids have fun, but you will also learn lots more about how their mind works while building shared experiences together.
Most importantly, when you play a game with your kids, you are spending the best kind of quality time with them. By the time they are teenagers, most of the time we get with our kids is to serve another purpose. You spend time with them in the car on the way to school and activities, but that's for transportation. Dinners are nice, but everybody needs to eat. When you make time for playing games with your teenagers, you are demonstrating the importance of family time just for fun.