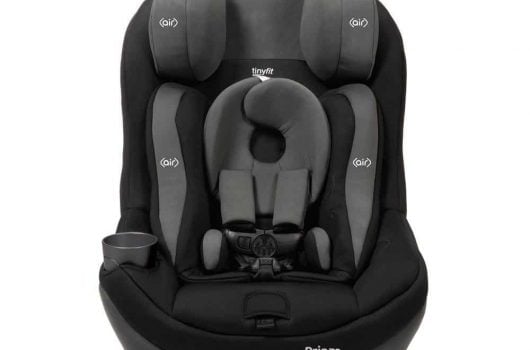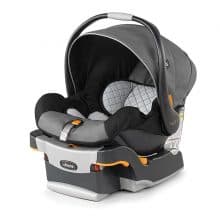 Chicco KeyFit 30 Infant Car Seat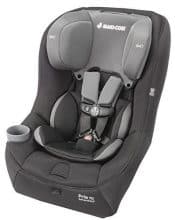 Maxi-Cosi Pria 70 Convertible Car Seat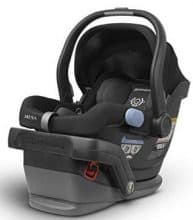 UPPAbaby MESA Infant Car Seat
Previous
Next
It's one of the more important buying decisions you'll have to make: A child's car seat.
You've probably made your entire home child proof even before the baby is born. But you're also responsible for your child's safety when he or she is in the car. You can't control other drivers' actions. That's a scary thought. But here's where your power lies: You can control the environment inside your vehicle.
An accident—or even just a sudden stop—can happen at any moment. You'll minimize your child's injuries if he or she can't be thrown around by the momentum created by the moving vehicle. So have you installed a top of the range infant car seat yet?
Features to Consider in Good Infant Car Seats
If you plan on taking your child in the car, you need one of the best infant car seats in 2018. A quality seat protects optimally and even has user friendly features. And of course you need one that suits your unique circumstances:
Do you need equipment for small cars?
Must you prepare for twins?
Will you often move the seat between two cars? This calls for easy mechanisms so you don't waste time.
We know these seats can be frustrating to use, because they're often difficult to install. This leads to some households not using them, but that's dangerous. We want to help so we did some research.
We searched for the best ones on the market in terms of safety and functionality. And of course we kept your budget in mind too. Now you can simply use the reviews below to find your solution to maximize safety and minimize risk for your children. And there's even a buying guide to help you make the best informed decision.
We'll say it again: it's one of the most important decisions you'll ever make and we want to make it as easy as possible for you. Let's get this right.
Ready to start shopping?
Top 10 Best Infant Car Seats 2020
Guide to Buying the Best Infant Car Seat
You're going to use your infant car seat for months or even years. It's vital to your budget that you make the right decision. It's also vital to your sanity because you don't want to struggle with this unit every time you get ready to travel with your child.
You won't think of a car seat until you need one so you may not be experienced in what makes a seat really great. So we're going to list the most important aspects for you. Whether you pick from the list above or go on a shopping spree, this insight will help you make wiser decisions.
Here's what you need to know.
Know Your Car Seat Types
Did you know there are different types of seats and all of them have particular uses & benefits? They definitely aren't the same, so make sure what you need before you purchase. Here's the list of options:
Convertible car seats: These seats can be used either facing the front or the back of the seat. It's safest to let your newborn face the back, but soon he or she will outgrow that space and want to look outside. That's when you flip this type of seat around so you don't have to purchase a new one. These seats are also made to handle bigger toddlers even up to 65lb.
Infant car seats: Here the weight limit is usually around 40lb. These seats are designed to face the back for optimum protection in the event of a crash.
Booster seats: These are transition seats. Your child may become too big for car seats, but toddlers are definitely not big enough that normal seat belts will keep them safely strapped in. That's why you need a booster option that elevates them enough so you can then use the normal seat belts. It also makes for comfy seating.
Don't let a sales person cause you to purchase the wrong equipment. When you know what you want it's easier to find ideal solutions at the right prices.
What Makes a Good Car Seat?
There's a reason there are so many seat models on the market. There's so much that can go wrong during a drive and each brand is trying to offer easy solutions.
So here's your checklist for when you start shopping around.
Is it Easy to Clean?
You know a mess is inevitable when it comes to children. So what will you do? You can't leave a seat dirty because it's unhygienic and can cause discomfort for your child.
Therefore it's vital your seat must be easy to clean.
If fabric is smooth and easy to wipe down, it helps already. The winning option however is when you can take off the cover and put it in your washing machine and even the dryer.
Also make sure it's very easy to take off the cover. When you have kids you want quick and simple options.
Is it Comfortable for You?
Another easy solution you want is how to put the seat into the car, or take it out. Here are a few thoughts:
If it's too heavy to carry you'll struggle placing it in the car.
It must be easy to lift out so you don't wake your baby sleeping inside the seat.
Make sure it's easy to fasten in place, because you don't want to waste time each time you get ready to travel.
Are the straps easy to adjust so you can create comfortable seating as your baby grows?
Is it Comfortable for Your Child?
Your child's comfort is paramount, because you want him or her to feel content while sitting inside. There's nothing worse than your baby crying simply because you're placing it in the safety seat. Often this crying is brought on by discomfort.
Firstly see if you can adjust the inside to customize it according to your baby's build and future growth. A newborn shouldn't roll around, while a bigger toddler shouldn't feel squashed.
The straps should also be in the right place so the fabric doesn't create friction on sensitive skin, such as near the crotch. Read a few reviews and you'll quickly gauge which seats were designed with a baby's form in mind.
What are the Safety Features?
And now for the most important consideration: Safety. After all, this is why you're buying a car seat.
Each brand will have a unique approach to safety, so read reviews to see if new inventions actually work. At the least you should find these characteristics if you want one of the safest infant car seats:
A sturdy frame
Strong straps
The seat must be kept in place securely
There must be enough padding to absorb shock in the event of a collision
Support in vital areas such as the neck and back, especially for newborns
Armed with this information you'll identify the better options quickly.
How to Fit the Seat With the Car
Before you simply purchase a seat, you must first look at your car. Will the seats' dimensions we mention in the reviews above fit into your vehicle?
An important aspect many parents forget is that the seat not only takes up the space on the back seat. Because of excessive padding, sun visors and foot rests a baby seat may require front seats to be pushed forward.
When you know you'll often drive with your baby alone, you can simply put him or her on or behind the passenger seat. But what happens when more people join you in the car?
You also can't risk the driver feeling uncomfortable. If two or more baby seats are required for larger families, you must ensure it won't affect driver seat positioning.
To ensure everyone's comfort—and safety—you must measure the maximum space available behind your seats and find an infant car seat that will fit into that space.
Here's another important tip: Make sure the size of your doors allows for easy access to the baby's seat. Whether you're putting the baby inside, placing the seat in place or taking the seat out to carry your sleeping baby with you, you want it effortless, right?
You may have to do this every day of your life, so pick wisely.
Let's Talk About Price
It's not necessary to break the bank simply because you need a car seat. Yes, the high end seats provide exceptional protection and usually they have super easy ways of fitting in your car & strapping in your child.
These brands put effort into designing new mechanisms and that's why their prices are high.
That does not mean a more affordable seat isn't worth checking out. After all, safety—not ease of use—is the most important factor you must consider. As long as the seat you purchase affords secure strapping and enough padding to absorb shock, your child will be safe.
There are other features you can splurge money on, but you can easily find a DIY way to add it to any car seat:
Fabric that channels away heat and moisture.
Sun visors
Cup holders
These aren't essentials, but yes you—and your baby—will love them, so they're worth it if they fit into your budget.
Can you see this purchase is all about priorities? Think of your baby's safety first and then look for the other features.
Final Words
Did you find your favorite infant car seat on our list? We know one of these won't simply be an expense, but an asset in your household. And if you have unique preferences, use the guidelines to find the perfect seat. We know it's a tough decision, so good luck and enjoy the journeys with your baby by your side.