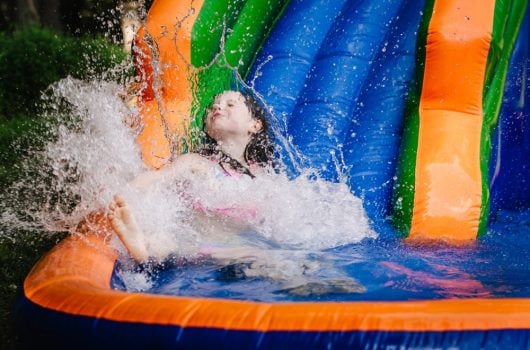 1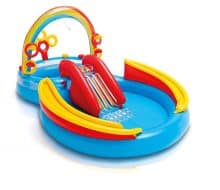 Intex Rainbow Ring
2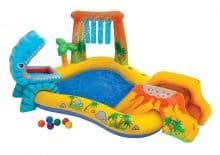 Intex Dinosaur
3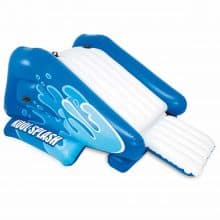 Intex Water Slide
Previous
Next
Physical exertion is essential for the healthy growth of your kids. There are several ways to keep them active, but one of the most fun and memorable ways is an outdoor waterslide.
There are plenty of slides available on the market, but knowing which one to buy can be tough. That's why we've assembled this list to help you buy the best inflatable water slide for your needs. These top picks will not only contribute to your children's summer fun but also take away the effort of searching for one yourself.
By getting one of these inflatable water slides, some of which come with their own inflatable environments, you'll be able to bring all the fun of a water park to your very own garden. If you're keen to get a handle on the basics, watch these videos to see how to set up an inflatable water slide and how to clean your inflatable water slide.
Without further ado, let's dive right into the list.
Top 30 Best Inflatable Water Slides for Kids 2020
Final Verdict: The Best Inflatable Water Slide
Our wide-ranging review of the best inflatable water slides has covered all types from complex ones that are more like entire waterparks to simple one-piece slides.
Deciding which to pick will depend on your kids' ages and playing ability, your budget, and the space available in your backyard. We have included all options in our top thirty curated list to make it easier to select the right choice.
If you're ready to buy a water slide for your kids, we guarantee that you'll find one from this review to suit your kids' preferences and home set up.