Top 30 Best Magnetic Toys for Kids 2023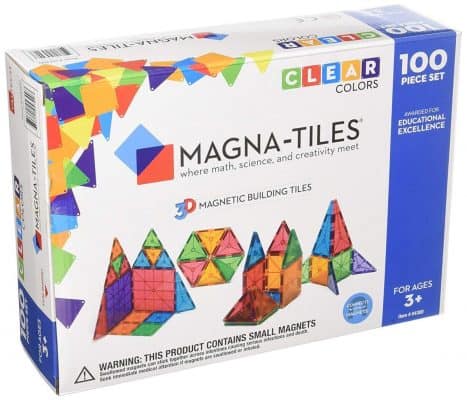 This toy set encourages kids to use their hands and fingers to manipulate the tiles hence helps in building the child's motor skills. This enables them to have a good grip on pencils and in their handwriting. The Magna tiles are very colorful with magnets along their edges allowing children to build homes, shapes, flowers, castles and any other type of structure. They're also used to help the younger children to learn colors, shapes and understand sizes. Kids are thus able to think critically, solve problems, and be creative and imaginative.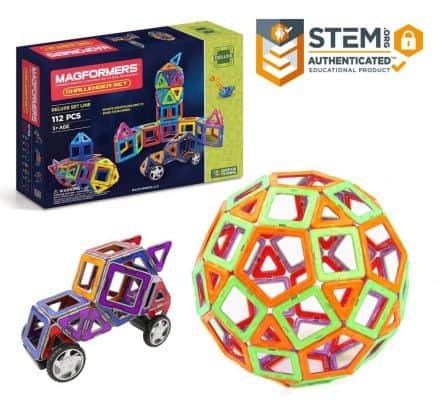 The mega formers are strong with bright colors and lots of pieces to play with. Each piece has a 360 degrees rotating magnet that's always rotating to attract the magnet encapsulated in the next shape. They are educational for both boys and girls as the kids are allowed to build their own structures in 3D. The pieces are designed in a way that demonstrates a good connecting power. The flat 2D shapes can be transformed into over 100 geometric 3D structures.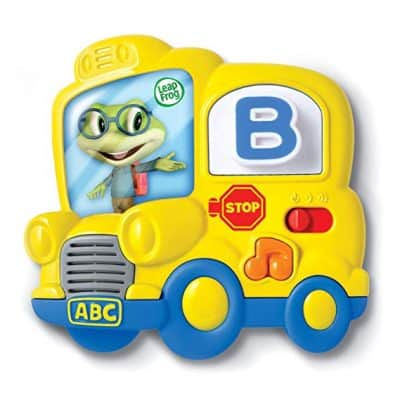 The set encourages kids to build their vocabulary, explore letters, say it in sound and sing along hence improve both their verbal and listening skills. This is designed for kids from 2-5years and is designed to teach phonics, alphabet, motor and vocabulary skills. The letter set brings phonics skills to life since it has 26 singing, talking letters that are perfect for keeping the kid's busy learning. The magnetic letter tiles stick to your fridge or any other surface. Kids get to learn the alphabet by placing individual magnetic letter tiles on the bus window.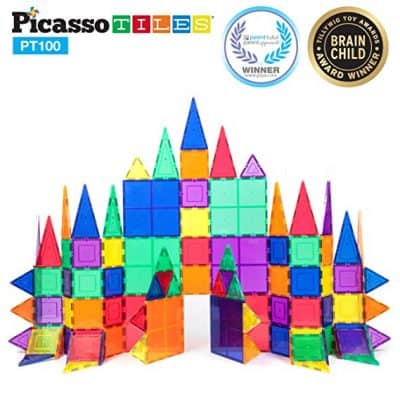 The Picasso Tiles Magnet is good for kids since they are not only used for education but also for recreational purposes. These are built like marble tiles made up of 100 pieces. They're clear and consist of 3D construction blocks and play boards. It uses blocks and tracks to build configurations that are different.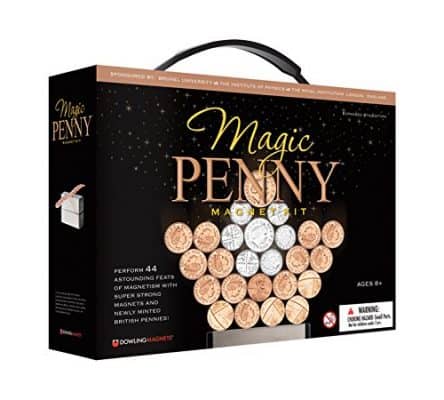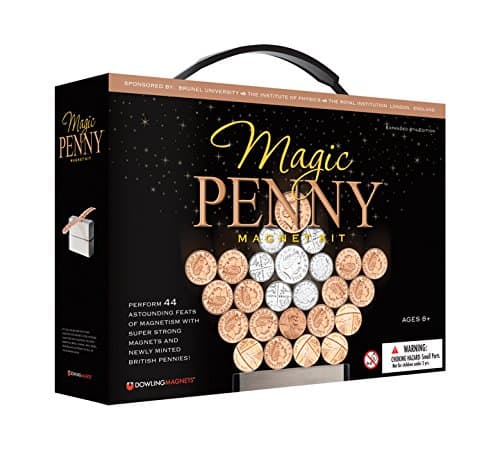 The kit contains strong magnets and coins with simple science solutions. It also comes with a 64-page activity book that has magic experiments, penny history. Magnet facts and 44 fun activities. Kids are required to use their imagination so as to create their own unique magic penny sculptures. It's used by kids from the ages of 8 years and above.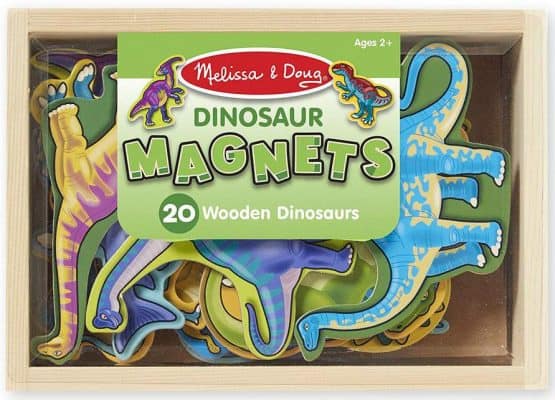 The kit contains 48 extra thick cardboard construction pieces with beautiful artwork, four wooden puzzles and a wooden box that's used for storage. The set comes with a set of numerical, ordered visual instructions for building the puzzle. They come in different sets depending on the child's age from 4years having the simpler puzzles and the complicated ones for kids that are a bit older.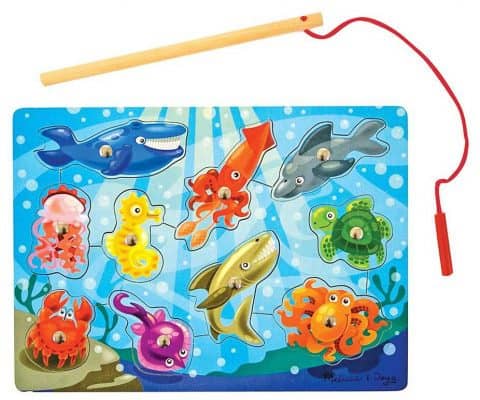 This set is a great piece for the kids as it's fun. It has 10 pieces of magnetic fish and poles that the kids can use to create artwork. The pieces have bright and eye-catching colors that are attractive to the kids aged 3 years and above. Moreover, the set has magnets that are strong enough to pick up the fish and hold on. The poles are sturdy and the poles move easily.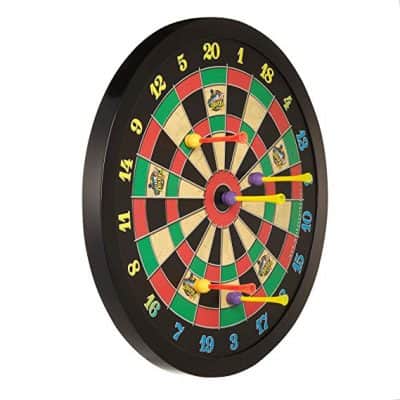 Kids get to improve their coordination and sportsmanship. Families, on the other hand, can use it for game nights. The toy set is made up of 1-16 inches of a dartboard with 6 safe magnetic darts with two different colors. The dart comes with a hook that makes it easy to hang anywhere. It has been crafted with materials that are solid with a hook that makes it easy to hang anywhere, the darts are magnetic rather than spike tipped hence very safe for kids to use. The magnets are enclosed safely and the darts are made in such a way that they don't harm the walls. It's recommended for kids of ages 6years and above.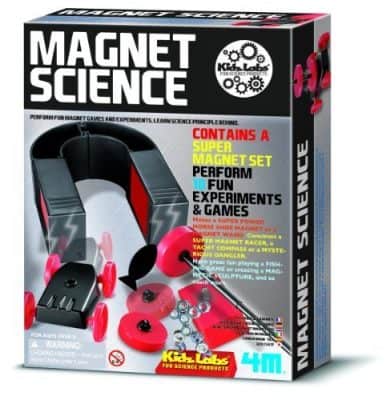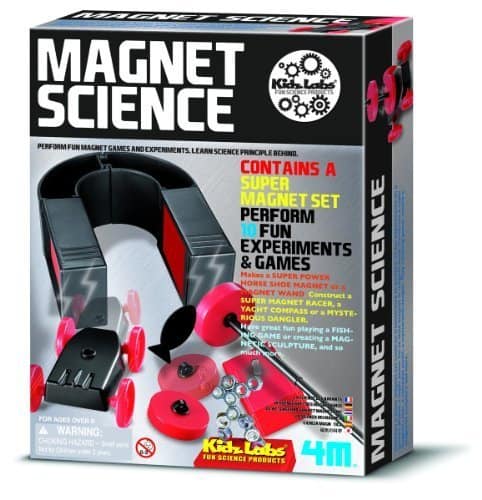 The kit is recommended for kids aged 8 years and above. It's made up of interactive magnetic objects like the superpower horseshoe magnet and magnetic wand. This kit provides 10 fun and creative games that get to teach your kids about magnetic effects. They get to construct their own magnetic toys from the kit including the super magnet racer, yacht compass, mysterious dangler and more. Once they are done playing the kids will be able to put the toys together by themselves. In the process, they get to not only learn about the effects of magnets but also the world around them while having fun.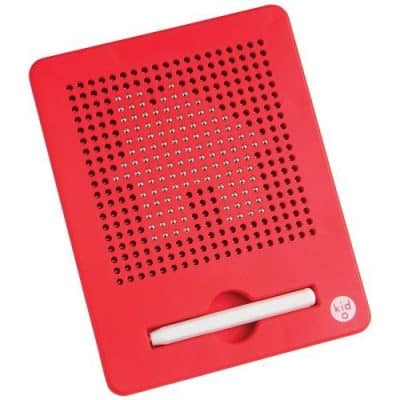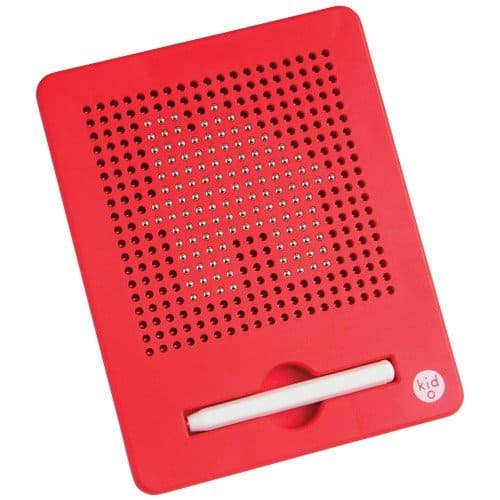 The Magnatab is made up of very durable material built to last longer. It's also very colorful hence very appealing to the kids. The stylus is large enough for small kids to hold. There's sensory feedback on the stylus where kids get to draw using it. The toy also produces a click sound when the balls snap into place. This sensory feedback is a part of the art process as it helps the kids learn quickly and easily.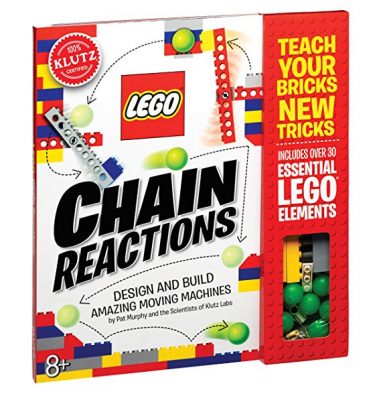 This craft kit will spark your kid's imagination and encourage them to be creative while they build the moving machines. This LEGO set offers endless possibilities as it contains parts for 10 modules, 6 plastic balls a string, paper ramps and an 80-page booklet with instructions on how to set up. It's a toy that's easy to build and is compatible with all the other LEGO kits. It's recommended for kids aged 8 years and above. The toy has been constructed from environmentally friendly material that's not harmful to anyone playing with them.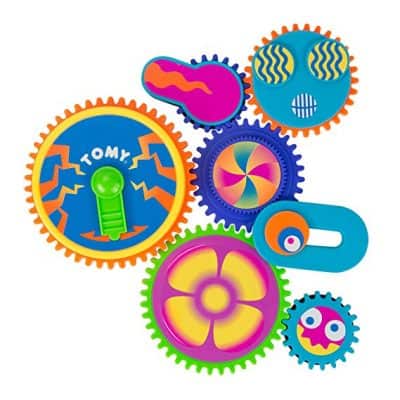 The toy set consists of very colorful gears that interlock. The gears flip, spin and turn according to how they are placed. There is an on/off gear that your kids can use to control the speed. Your kids get to have lots of fun playing with this toy and in the process, they become more imaginative and creative as the toy can be transformed into many fun toys. The gears are very durable and do not crack or lose their teeth while being used. The toy designs are very colorful and come with different shapes that kids can play with. It's recommended for kids aged 3 years and above.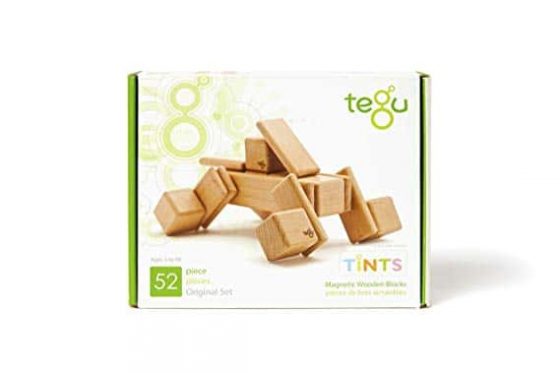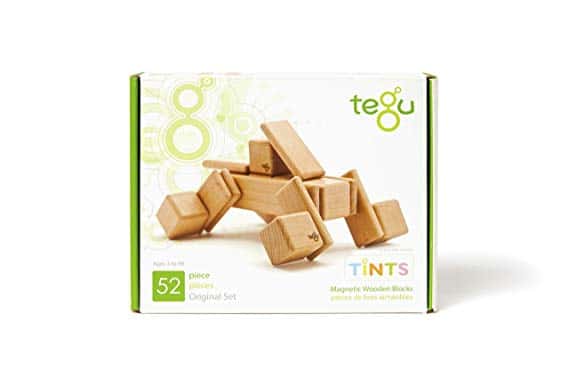 This toy set is very durable and sturdy means it will last for a long time. It's made up of 52 pieces that are multicolored making them attractive to the kids. The exterior of the pieces are well finished and very smooth making it comfortable for kids to use as they do not irritate their delicate hands or scratch them. Tegu Magnetic Wooden Blocks are very simple for kids to organize into different shapes and sizes. Your kid will love this wooden magnetic set as it's very attractive and simple to use.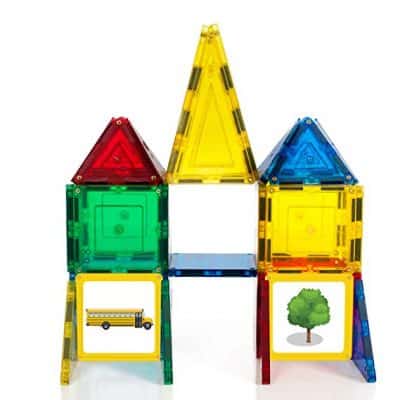 The Magnetic Stick N Stack provides kids with an experience that is hands-on while keeping them engaged and entertained for long. The toy is made up of 40 pieces with 32 magnetic tiles and 8 Stilemags. The pieces on this toy set are easy for the kids to handle. Kids get to stack and manipulate the pieces into shapes that are different without breaking a sweat. The pieces also have magnets that are powerful making the pieces stick together for longer. These make a perfect gift for a kid as their packaging is very beautiful. It's recommended for kids aged 3 years and above.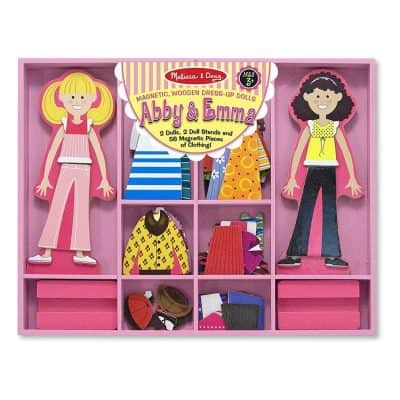 This toy is very engaging as it allows girls to dress-up the two dolls Abby and Emma in different dresses. Little girls get to recognize different colors and patterns at an early age. Moreover, they get to be more creative and improve on their hand-eye coordination. The toy comes with 55 pieces, two wooden dolls and lots of magnetic stick clothing items and doll stands. The outfits and accessories can be mixed matched between the two dolls to create fashion and your girls get to have fun while at it. The 8 inches dolls can be dressed up in fancy dresses, hats, pants, tops, and shoes. All these are in a wooden tray that comes with different compartments. This toy set is recommended for kids aged 3 years and above.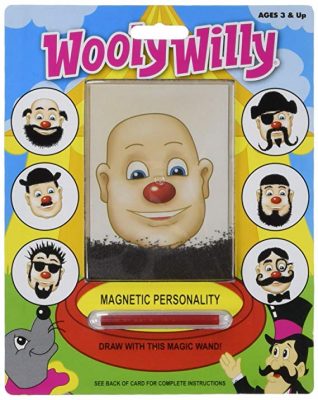 This toy set comes with a frame that has magnetic sand in it and a metal wand that kids can use to pull the magnetic sand to either give the bald man a head full of hair, mustache or beard. The frame has different pictures on the side showing the man with hairstyles that are different. Kids get to copy the image on the frame side and use that as a guide to creating different images of the man. Kids will not learn anything from this magnetic board game but they will have lots of fun creating fun faces using the wand.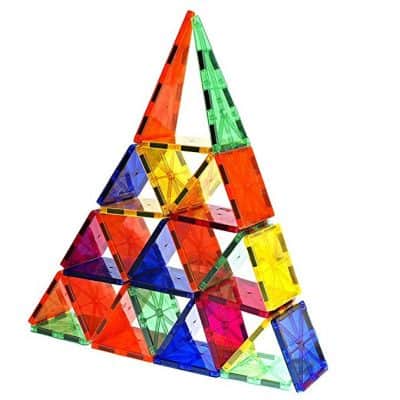 Mag Genius magnetic tiles is an interactive and educational toy that allows kids to develop their motor skills and imagination. The toy teaches kids how to recognize different shapes and patterns while learning about geometry, architecture, and engineering. The set has 32 pieces of magnet tiles that come in different colors. Kids can build big structures in 2D as the magnets on the tiles are very strong. The tiles are very colorful and attractive and also come with 13 different shapes.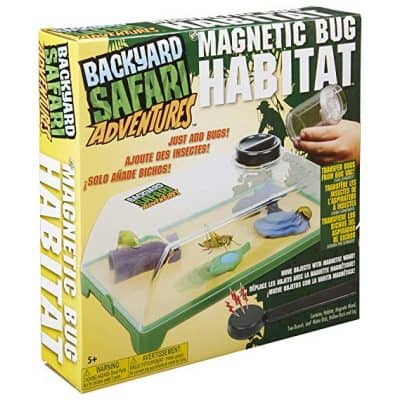 The backyard safari magnetic bug habitat is a good toy set for teaching kids about physics and biology. It helps them develop an interest in exploring outside and collecting bugs making it a fun activity for the kids. It comes with a magnetic wand, a branch, leaf, rock, and log. Kids use the wand to move the habitats terrain from outside. This toy is recommended for kids aged 5 years and above.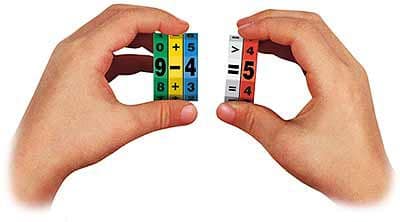 The toy set comes with a travel pouch that makes it easy to carry around. Kids can take it anywhere they go. It comes with an 8 colorful spin wheel that magnetically clicks together. The wheels are rearranged and rotated to find letters that are then used to create and solve an equation. Apart from solving equations, the kids get to play with the magnets themselves. It's recommended for kids aged 6 to 12 years.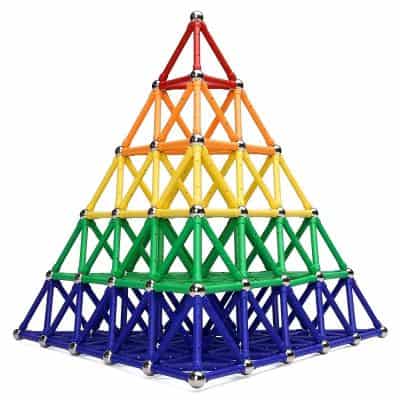 This WITKA toy comes with 200 pieces with 128 pieces being magnetic while the 72 pieces are nonmagnetic steel balls. Kids get to use these pieces for their play time and they get to learn how both the magnetic and non-magnetic pieces fit together differently. Kids get inspired to create different structures as the set comes with a wide range of different pieces. It's recommended for kids aged 6 years and above.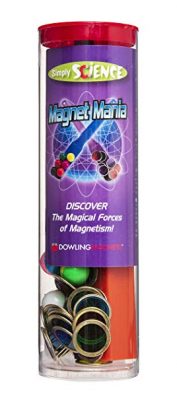 This set comes with two purple and yellow powerful magnet wands and 10 magnetic marbles that stick great to the wand which can be connected and dragged around like a snake. There are an activity booklet and 50 counting chips with an outer ring of metal which is not embedded in the plastic like other sets. Chips are fairly flexible and they'll hold up to play. They come in 5 colors – 10 each of red, blue, yellow, green, and purple. The wand magnets are durable and the discs are hard.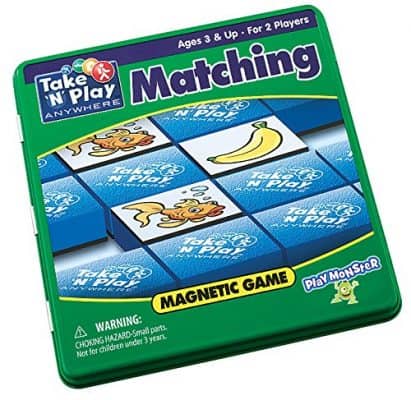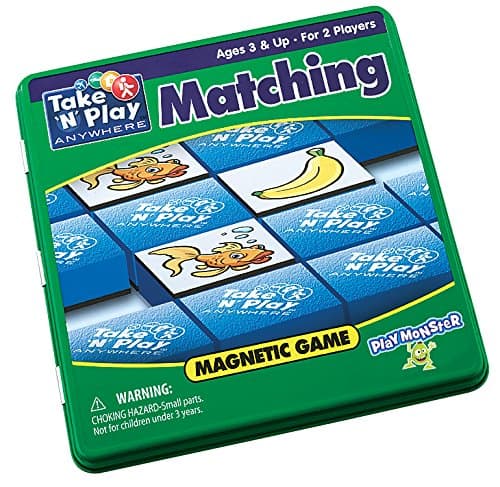 The Take n play anywhere contains a magnetic board with 36 magnetic tiles and rules that have everyday pictures and objects that kids can easily recognize. It's very light therefore easy to carry around or travel with. Kids get to flip the tiles two at a time while trying to make a match. The game is played by 2 people and is recommended for kids 3 years and above.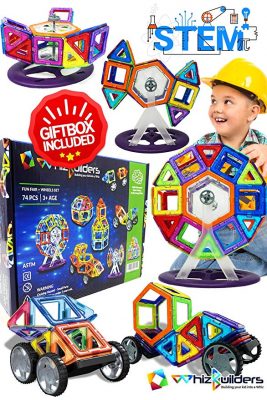 This set has a lot of magnets, colors, shapes, and possibilities that are endless. The Whiz Builder's Magnetic Building Blocks are made up of 74 pieces that include 24 squares, 12 triangles, 2 hexagons, 26 alphabet cards, and additional 2 wheels and 8 Ferris wheel components. Kids are set to build anything they can imagine given that they have different blocks.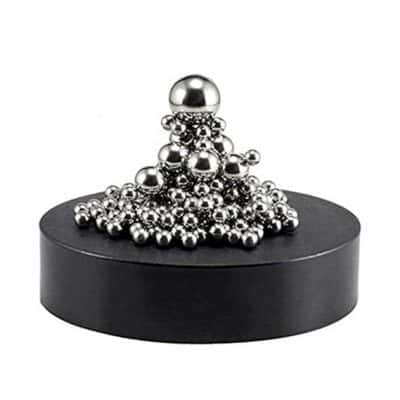 The toy is great since it helps in the intellectual and sensory development of kids. The Cuby has endless combinations that kids can use to craft their own sculptures. It consists of 50 magnetic balls and 171 metal balls. Aside from that, it's portable so kids get to carry it around as it's also lightweight. They can even take them to their friends' houses and play with them. Kids can create different sculptures from these magnetic and metal balls. This can be a great gift for those kids who tend to fidget a lot. It's a suitable toy for kids aged 10 years and above due to the small stainless steel balls.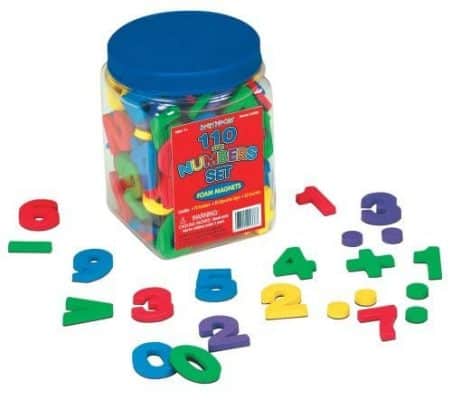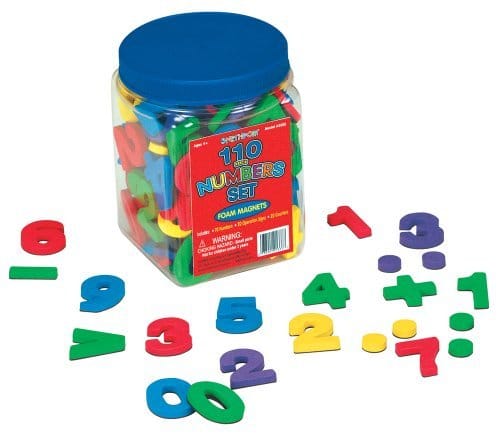 These non-scratch refrigerator magnets do a great job when it comes to teaching kids how to count and do simple math. The toy comes with 110 magnets, attractive colors, strong magnetism, and convenient storage. The magnets do not scratch up your fridge, unlike other magnetic letter toys. It's made up of durable material that is very well made.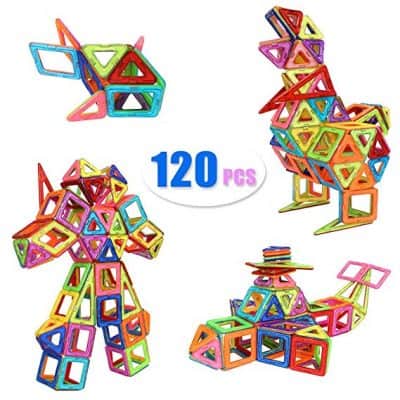 Kids can have hours of fun as they create interesting towers, castles, animals, robots and more using the magnetic blocks. The toy set is made up of 120 magnetic block pieces that come in red, pink, blue, yellow, green and purple. There is a variety of shapes that include 55 triangles, 55 squares, 6 long triangles, and 4 rhombuses. The blocks have a smooth surface and corners that are rounded on each tile, this is designed to make it safe for the kids. The material used in constructing this toy set is of high-quality and environmentally friendly plastic. Kids as young as 3 years use this toy set not only to play but also to develop fine motor skills.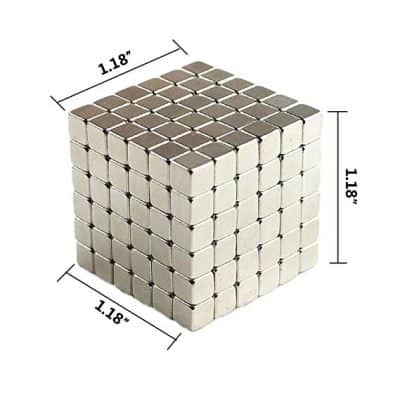 This is a set of toys made up of 216 magnetic cubes made of 0.2 inches that can combine into a series of amazing geometrical shapes. It has been constructed from safe magnetic materials that are permanent. Therefore the toy is safe for use by kids aged 12 years and above. Kids get to use their hands and enhance their space imagination whilst developing their creativity. The cube is also used as a stress reliever.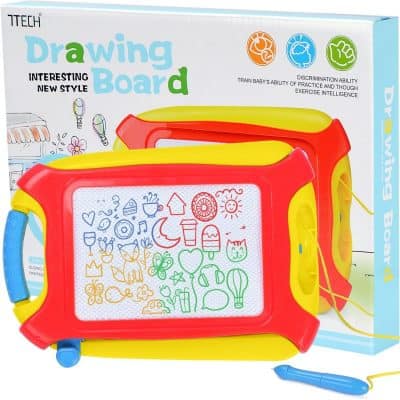 This toy allows kids to draw and doodle anything from their own little imaginations bringing them to life on the pad. They also get to develop their fine motor skills by being able to hold up the pens with their hands. The toy set comes with a magnetic pad with a pen attached to it and kids get to write or draw whatever they want on the pad which is also easily erasable. It has a carry handle with an easy slide eraser that magically cleans the screen on the pad. This magnetic drawing board is for kids aged 3 years and above.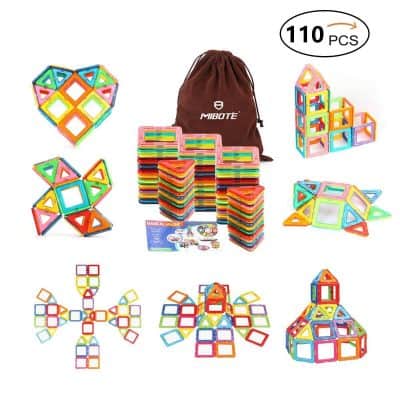 The building blocks of this toy are ideal for your child as it plays a major role in helping the kid develop fine motor skills, manipulative ability, problem-solving and having the ability to build and design while playing. Kids get to build as many structures as they can think of because the toy set comes with a set of 109 pieces that include triangles, diamonds, hexagons, pentagons, trapezoids, diamonds, squares, etc. Your kid gets a great opportunity to learn about shapes. The package comes with a storage bag that once they finish playing, they can put the pieces in the bag. It's recommended for kids above the ages of 3 years.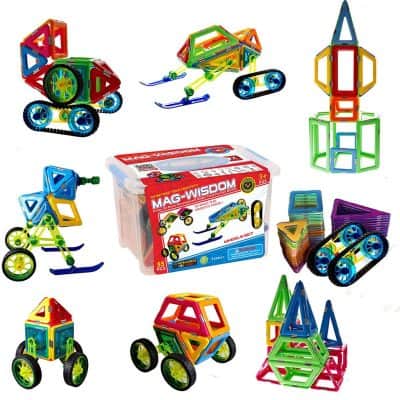 This toy is good for both play and learning, kids learn about science, technology, and mathematics while developing the important skills that they need to stay in the current world. The set is made of 72 pieces of squares and triangles. The material used to construct is non-toxic. This toy set is suitable for kids aged 3 years and over.