The best Star Wars toys are still an inspired gift idea for fans of the series. First released in 1977, the movie series has inspired generations of kids. The 9 movies released since then feature various characters and situations which are the inspiration for these toys. The Star Wars movies, cartoons, and books are not going anywhere. They inspire some of the most enthusiastic toys for kids to enjoy. Here are the best of them.
Top 30 Best Star Wars Toys 2020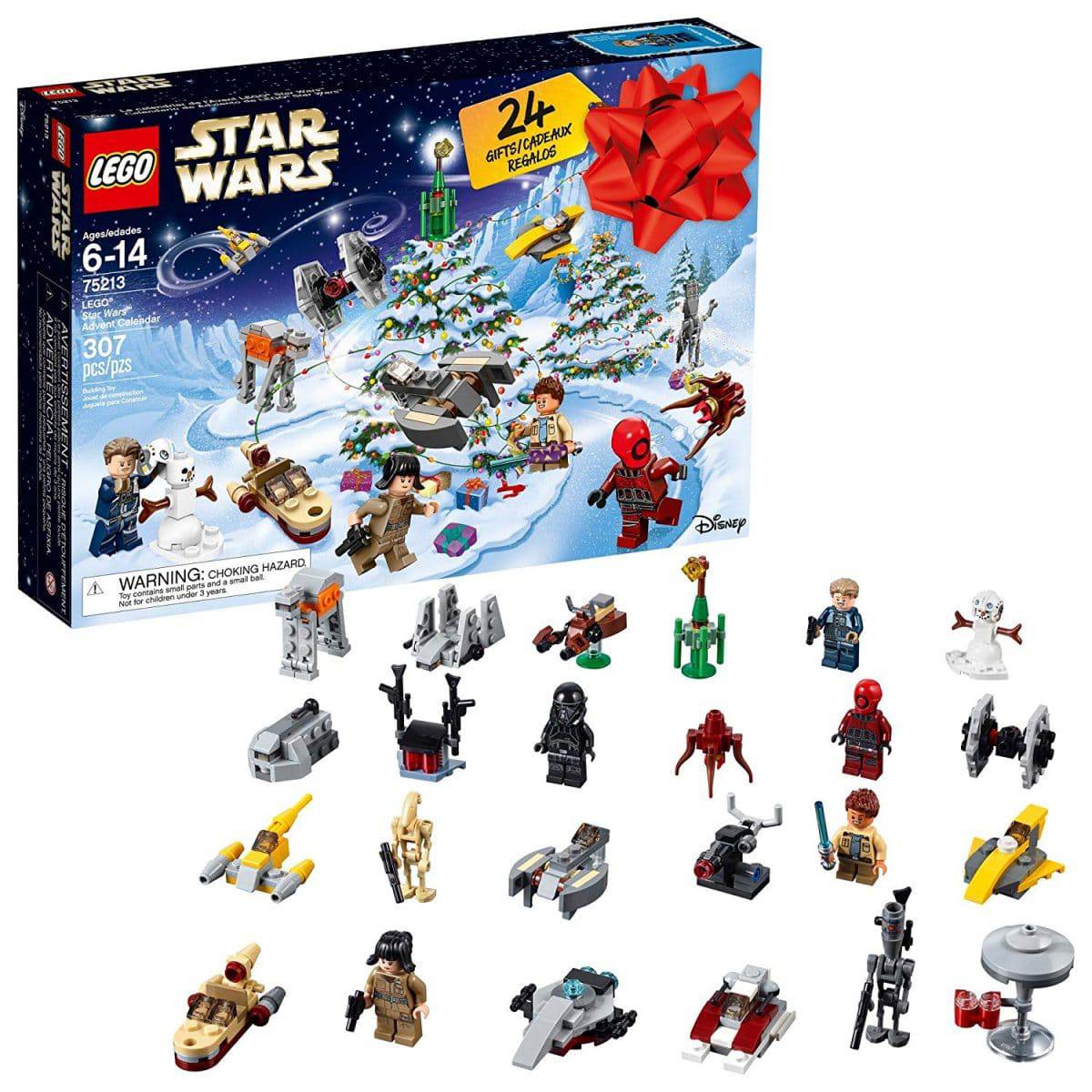 It's never too early to plan for the winter holidays and get the latest Lego Star Wars figurines. They are made to fit festive spirits but they can be played with year-round. Whenever kids get tired of them, these figurines can also be collected as part of a large Lego series.
There are 307 pieces in total which make-up the figurines and the mini models. All kids ages 6 and up are going to get an immersive experience as a result. It can take a few hours to put them all together and they play options are endless. Those are real Star Wars fans can also integrate these figures with other Star Wars Legos and the best part is there are hundreds of them.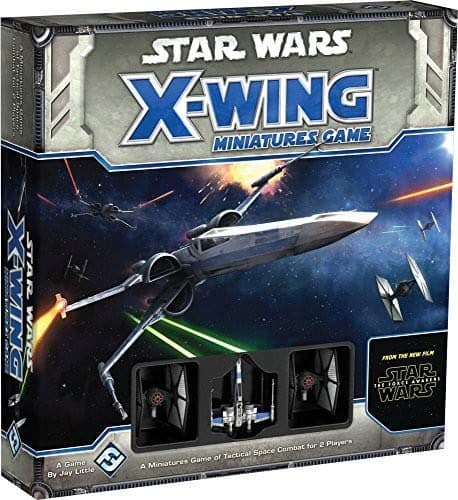 A multiplayer Star Wars game sounds like a dream for fans of the series. The game is complex and it can take hours to play, even with just two players. First, it needs to be put together and the Starfighters need to be installed as well. At this point, players can start the battle.
Rules and various freedoms apply during the game. Fighting each other, players can go through the Start Wars series and remember crucial elements of the game. Based on tactical rules, it is less about the hazard and more about how players manage to plan their moves. It is just one of the reasons why it can develop cognitive abilities.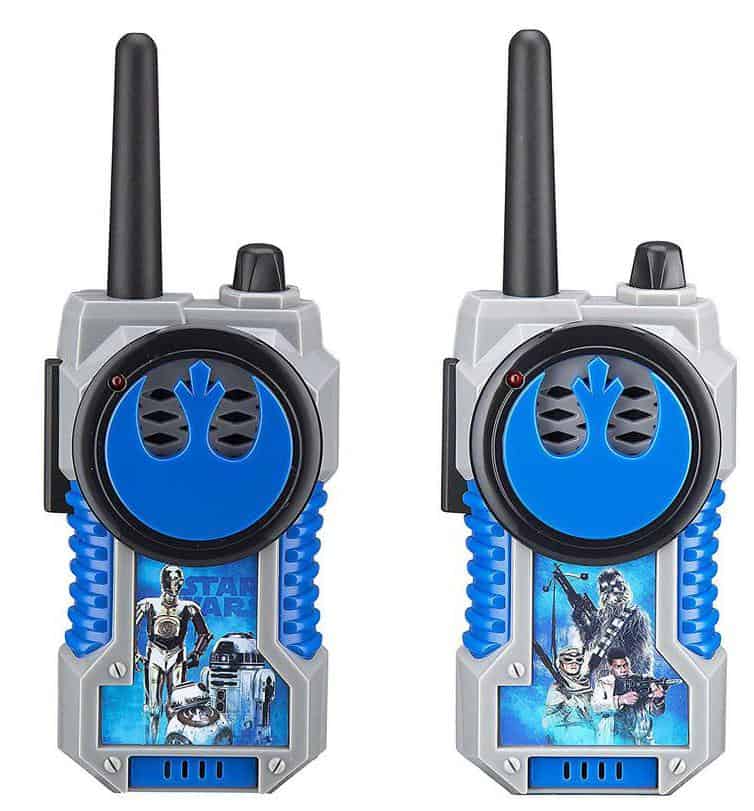 One of the best parts about buying kids versatile toys is that they will use them longer. The way they play with versatile toys supports multiple types of games. This is the case of the walkie talkies which are perfect for saving the galaxy, talking with the parents or communicating with friends.
Various Star Wars characters can be found on these toys. They can inspire kids to go further when it comes to better multiplayer experiences. Available in various colors, they can be suitable for both boys and girls. With Star Wars graphics, these walkie talkies come with adjustable frequencies. This is why they can be suitable for all types of scenarios, especially when it comes to playing with friends.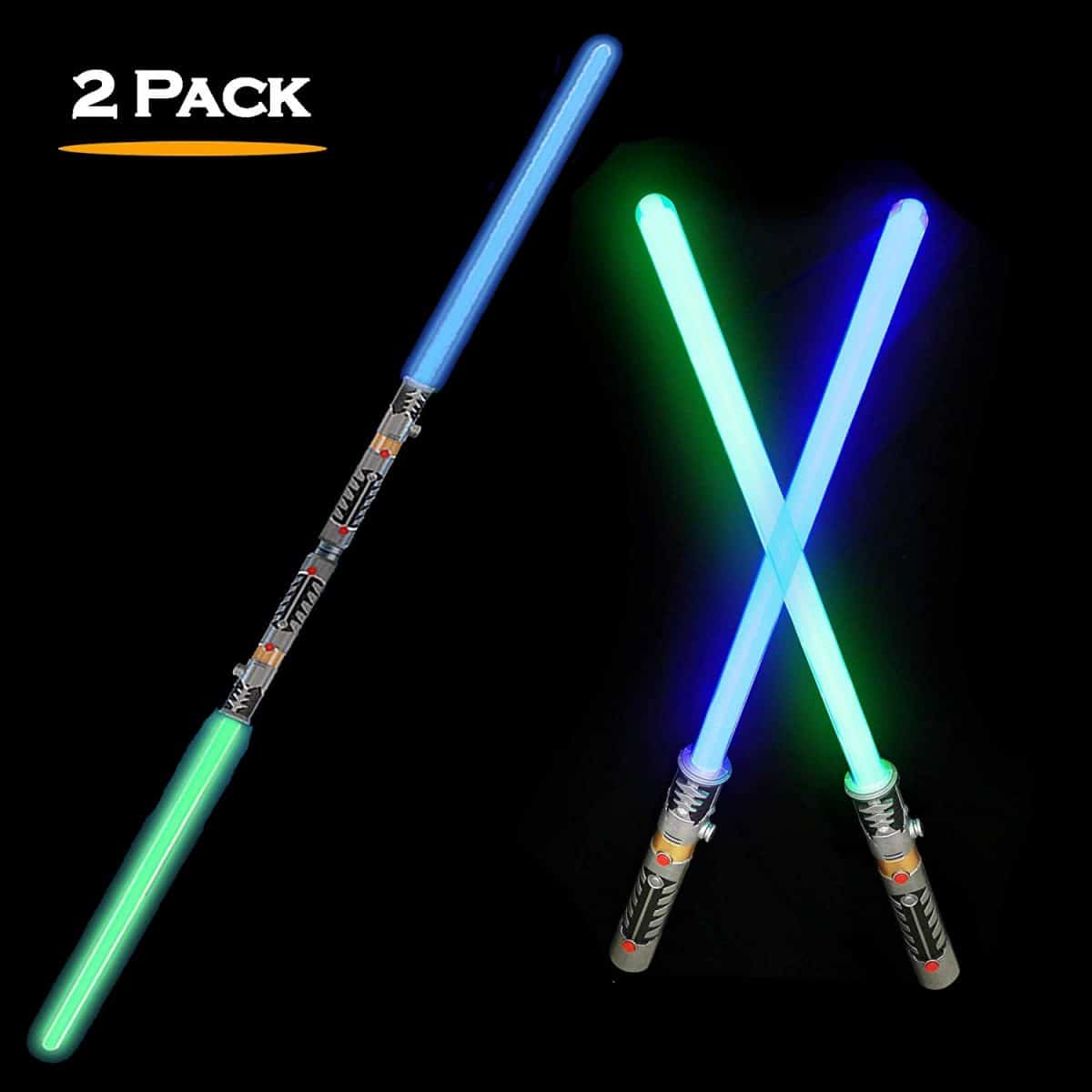 With a length of 58", the Star Wars swords are among the most popular toys which can be desired by kids. Backed by LED lights, they allow kids to get in the shoes of their favorite series characters. Made from non-toxic materials and durable plastic, these swords can power days of fun.
Since there are 2 swords in the set, they are mainly recommended for kids who play with siblings or friends. Furthermore, they also come with realistic battles sounds which makes them even more attractive for kids and their friends. With included batteries, the set is ready to save the world from the next alien invasion.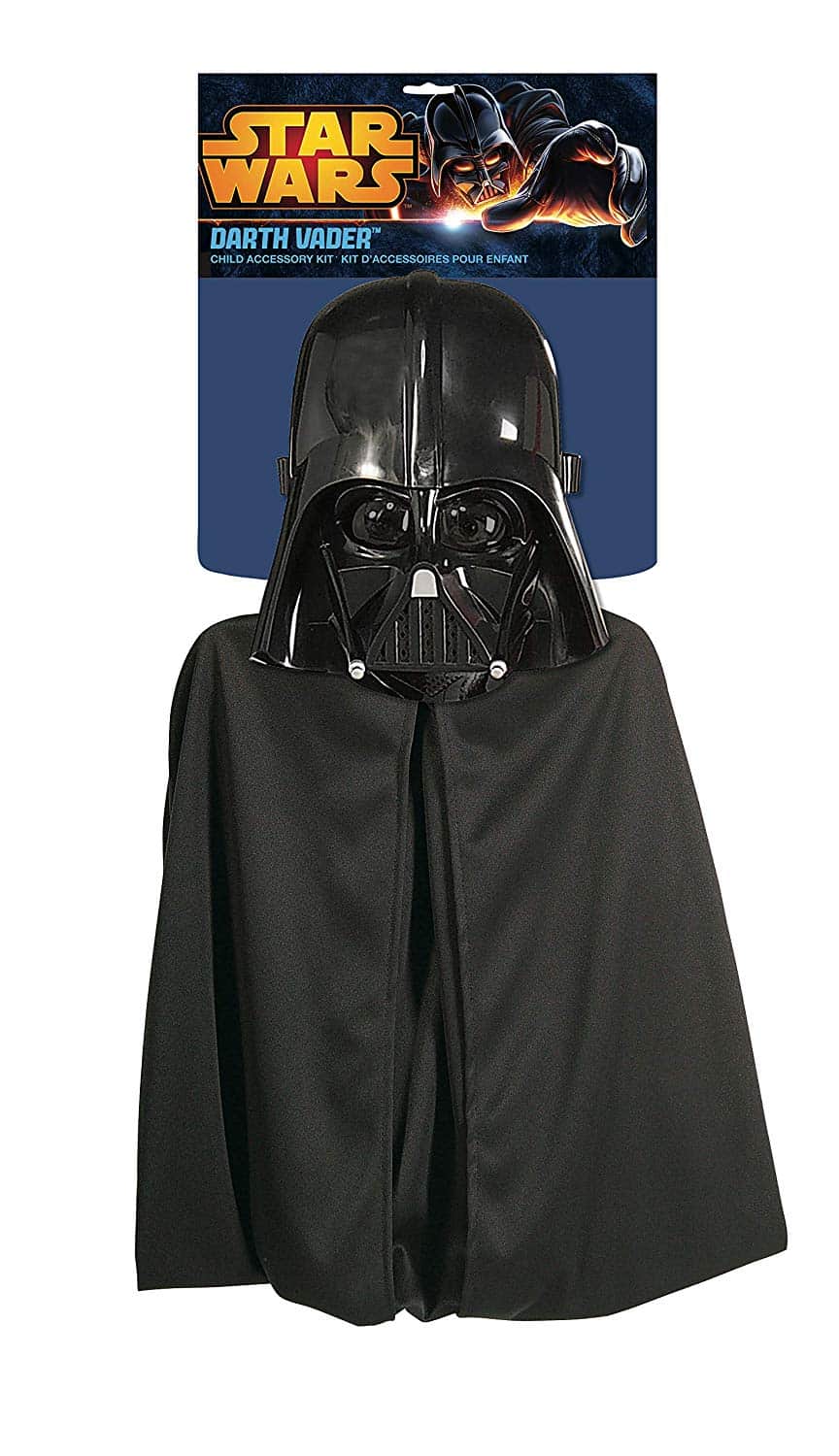 Darth Vader is one of the most popular characters of the series. Kids recognize him immediately and a dedicate costume is guaranteed to lift their spirits and make them look forward towards playtime. Suitable for kids ages 5 and up, the set is inclusive or a mask and the cape, which need to be worn at the same time.
Made from Velcro, the cape is one of the simplest materials to keep clean. Parent scan washes it quickly whenever needed. Kids can play with the settings on their own or with friends. One friend can wear a mask while the other can wear the cape. However, the mask might be too big for toddlers.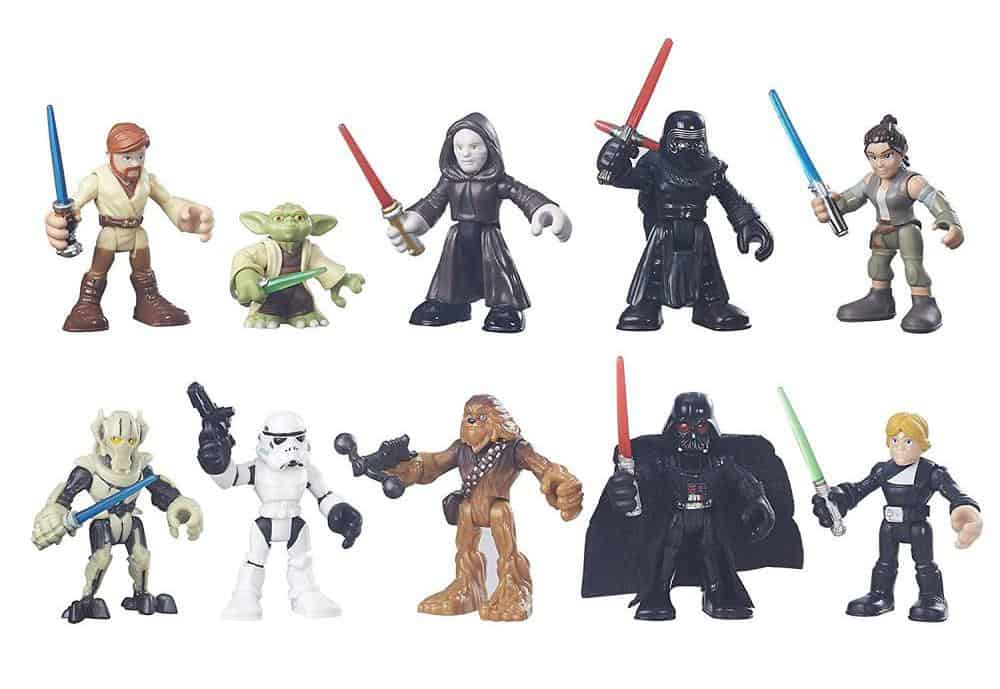 Figurines are a must for any Star Wars fans. They make playtime considerably more enjoyable and they represent one of the best opportunities to get accustomed to all of the different characters of the series. At the same time, these figurines are among the few toys which can allow up to 10 kids to play together.
This is why the set can also be a hit at the next kindergarten party. Furthermore, these are not just simple toys for many fans of the series. Some people simply collect them as part of their Star Wars collection. Others display them on their desks and use them to unwind from work tasks. The options are endless with these small 2.5 inch figurines.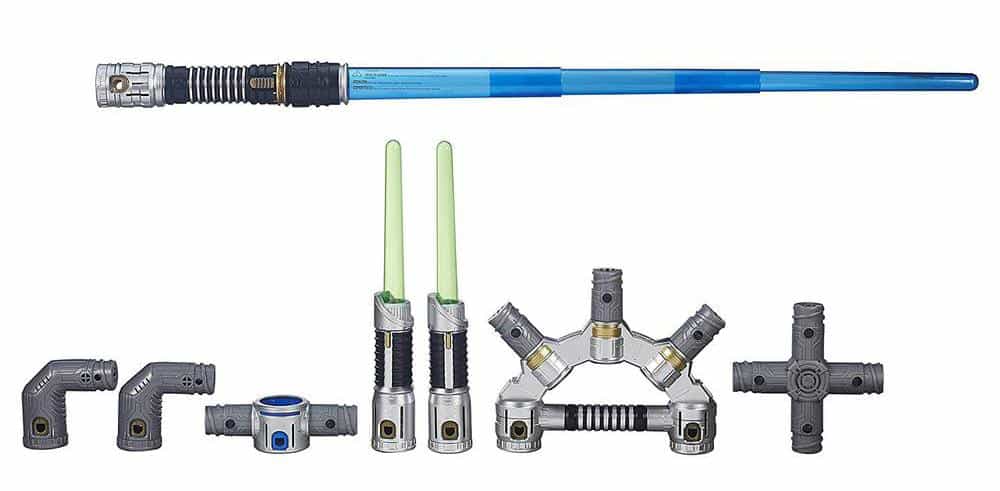 One lightsaber and 2 light daggers are included in the set. They can be used to recreated various Star Wars scenes. The toy set can be used by a single kid or a group of kids since it is based on the true series. With included accessories, it can be the next lightsaber station that is the base of where kids start to play their favorite Star Wars games.
Equipped with realistic battle sounds, the set encourages kids to start playing. When the outdoor light starts to diminish, the set comes to life with its included LED lights. Parents will only need to purchase a few batteries to power this highly-physical toy set.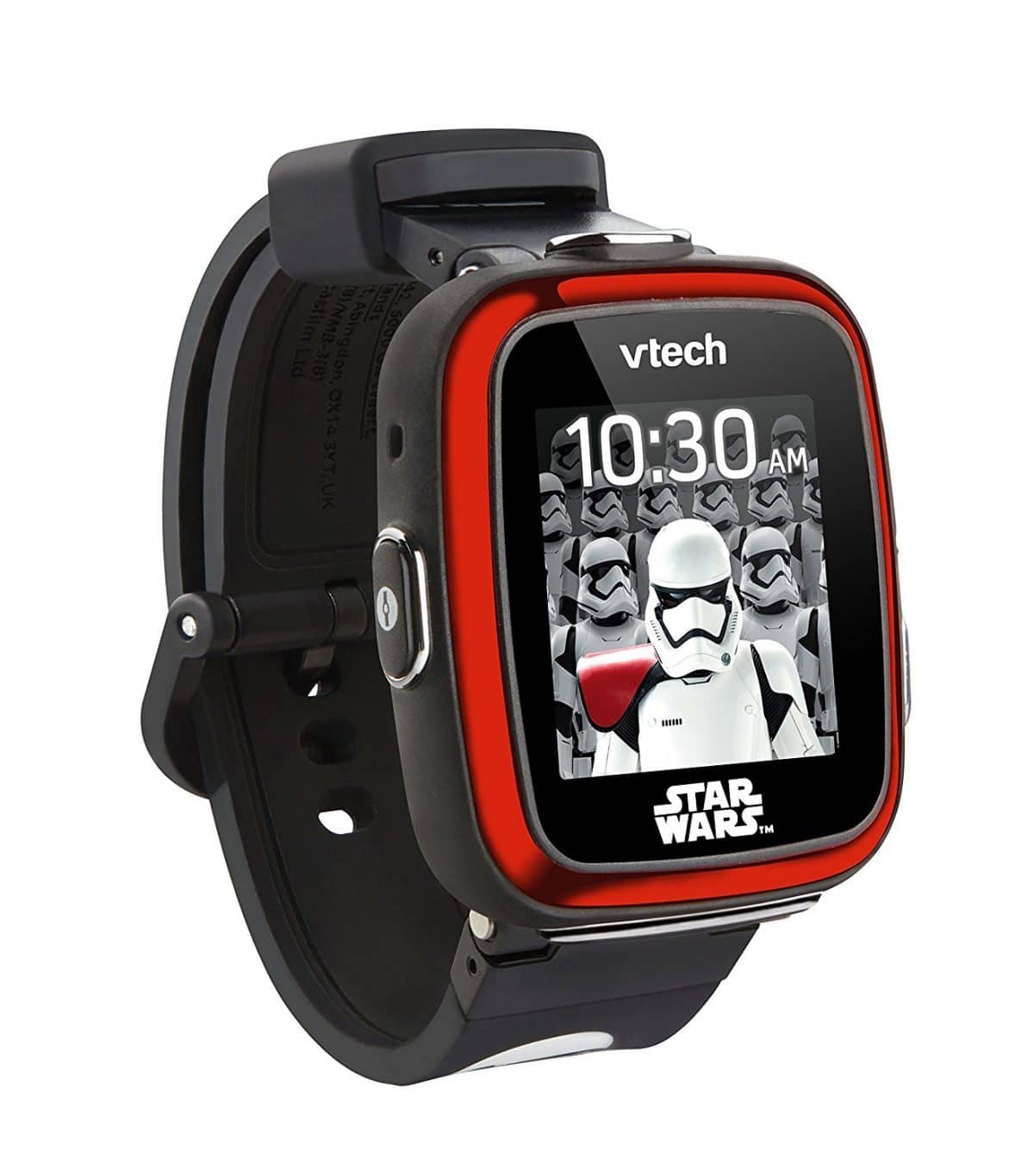 Based on elegant design, the smartwatch is one of the most interesting toys or gadgets for Star Wars fans. It allows users to take photos and videos and then apply their favorite Star Wars filters to them. With a large display, the smartwatch is intuitive, but it will also challenge users to learn more about the digital world.
Those wearing the smartwatch will be among the happiest fans of the series. Part of its appeal relies on its motion sensors. This is why these sensors are actually among the best when it comes to better overall practicality. Simple hand motions can trigger various sensors such as those which trigger sounds. This is the reason why the smartwatch can be a hit for many kids.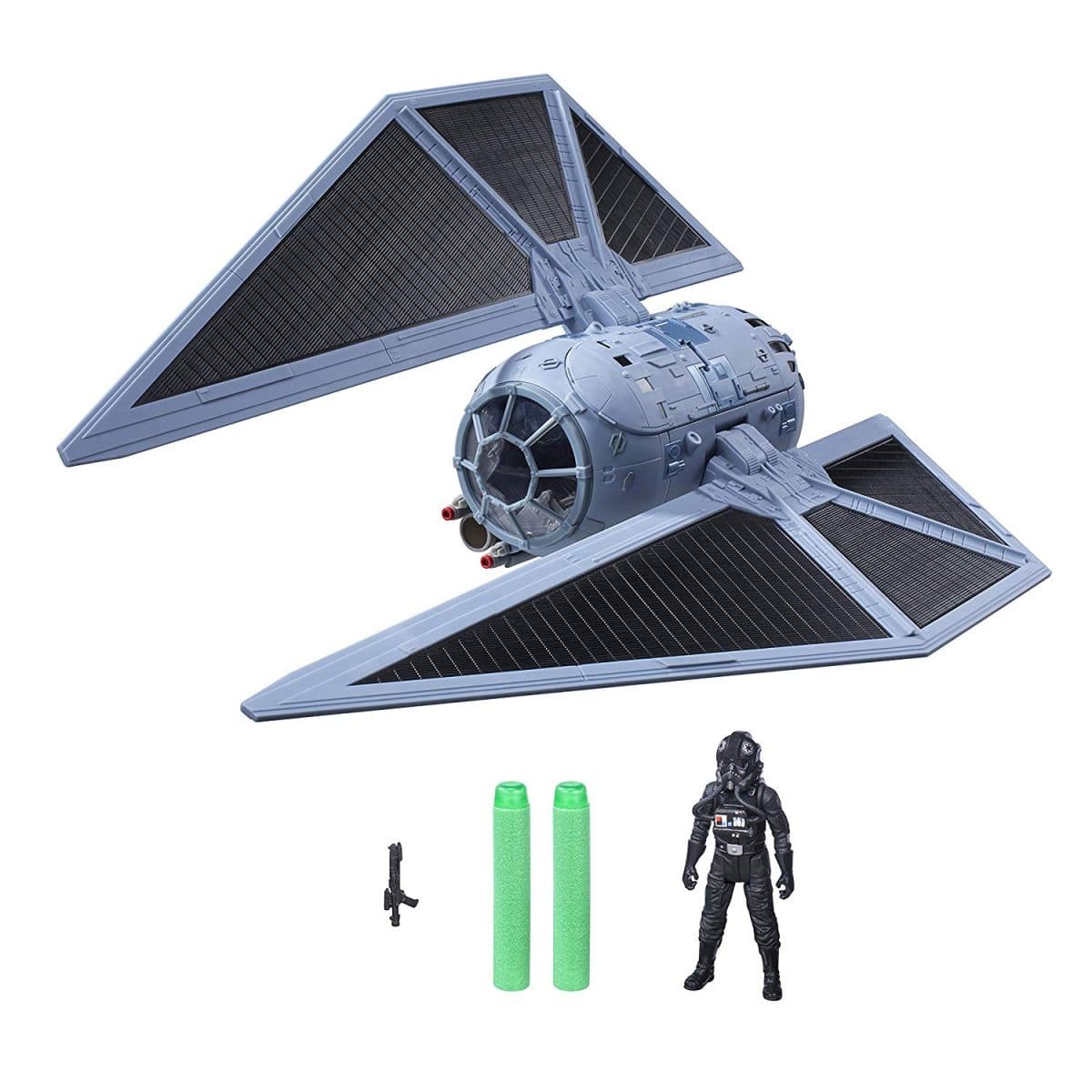 The TIE Striker has an intriguing design. Suitable for kids of various ages, it is an improved version of the Fighter and it even comes with a piloting figurine. To its left and its right, the craft comes equipped with weapons. It can be used as part of a Star Wars collection but it can also be used as a flight solution on its own.
Equipped with ammunition, the Striker is ready for some action, Considering its small design, it is one of the suitable solutions for those who also like a bit of firing action. It can even take down other Star Wars figurines for those who're already collecting them.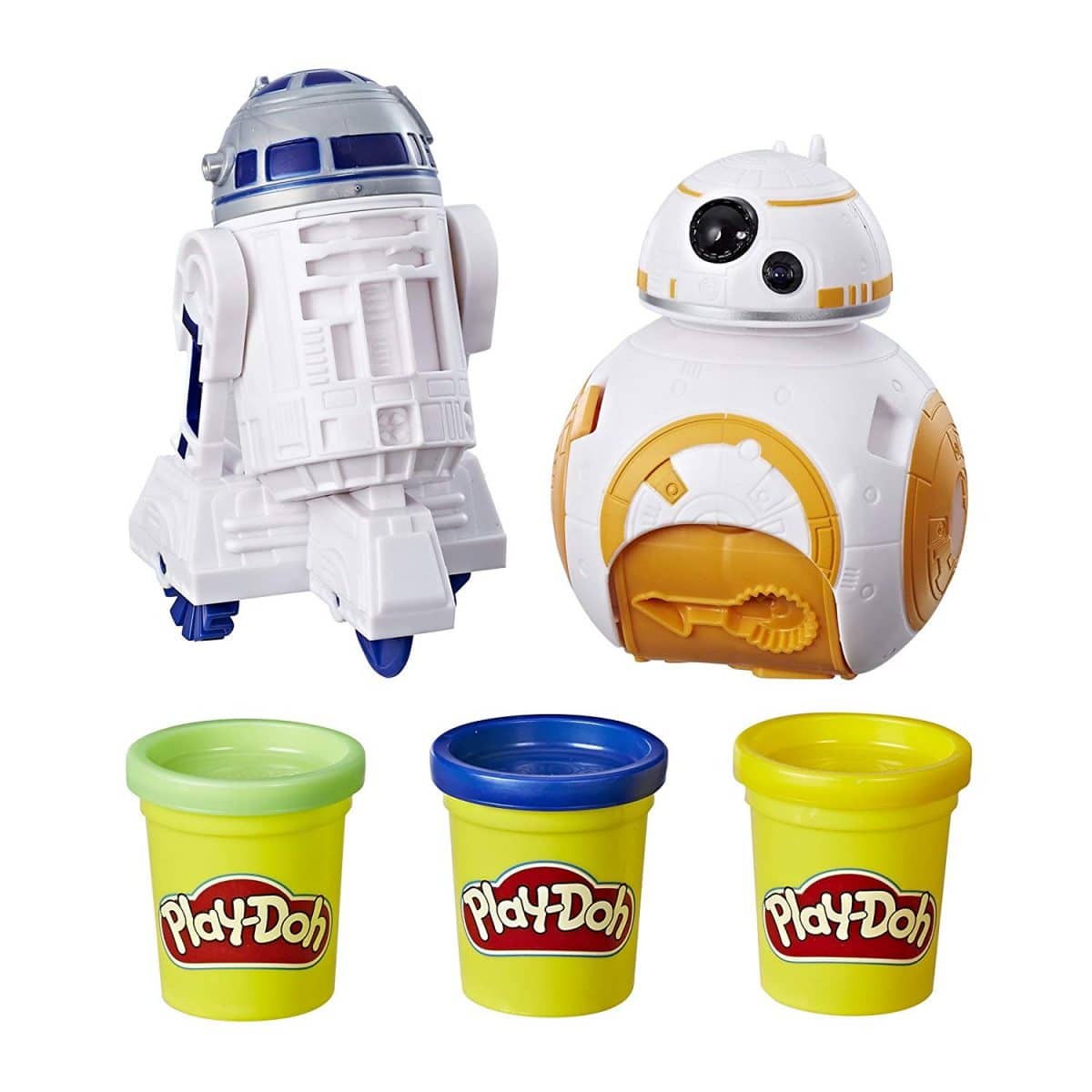 The kit includes the classic play-dough but it also includes the beloved Star Wars figures. With 6 included stampers, they can help kids create unique shapes and the best part is they are all inspired by the popular TV series.
The play-doh can be used with no help. But kids can also play with friends or parents. With removable molds, kids can create their very own play-doh artwork. The best part is creativity options are endless. With sufficient play-doh to allow another person to play, it can also be a pleasant sharing experience kids can count on.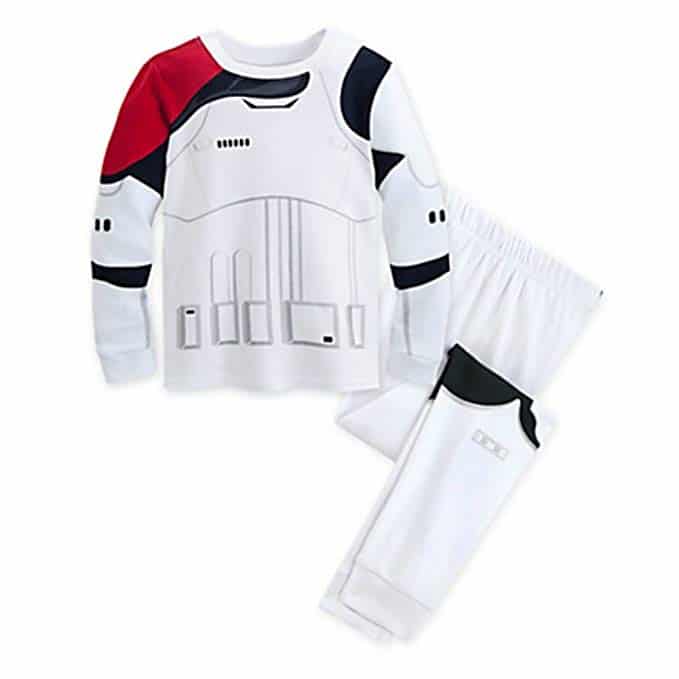 Available in all sizes, these unique white pajamas are heavily inspired by the Star Wars series. Kids can wear them while at camp or they can wear them while at home. One of the best parts about it is that they add a factor of coolness which might make kids look forward towards going to bed.
With included upper and lower parts, the pajamas are also comfortable. Entirely made out of cotton, they can be some of the most comfortable options of all types of pajamas kids can hope for. However, since they are inspired by the TV series, the pajamas are mainly a great gift idea, suitable for both boys and girls.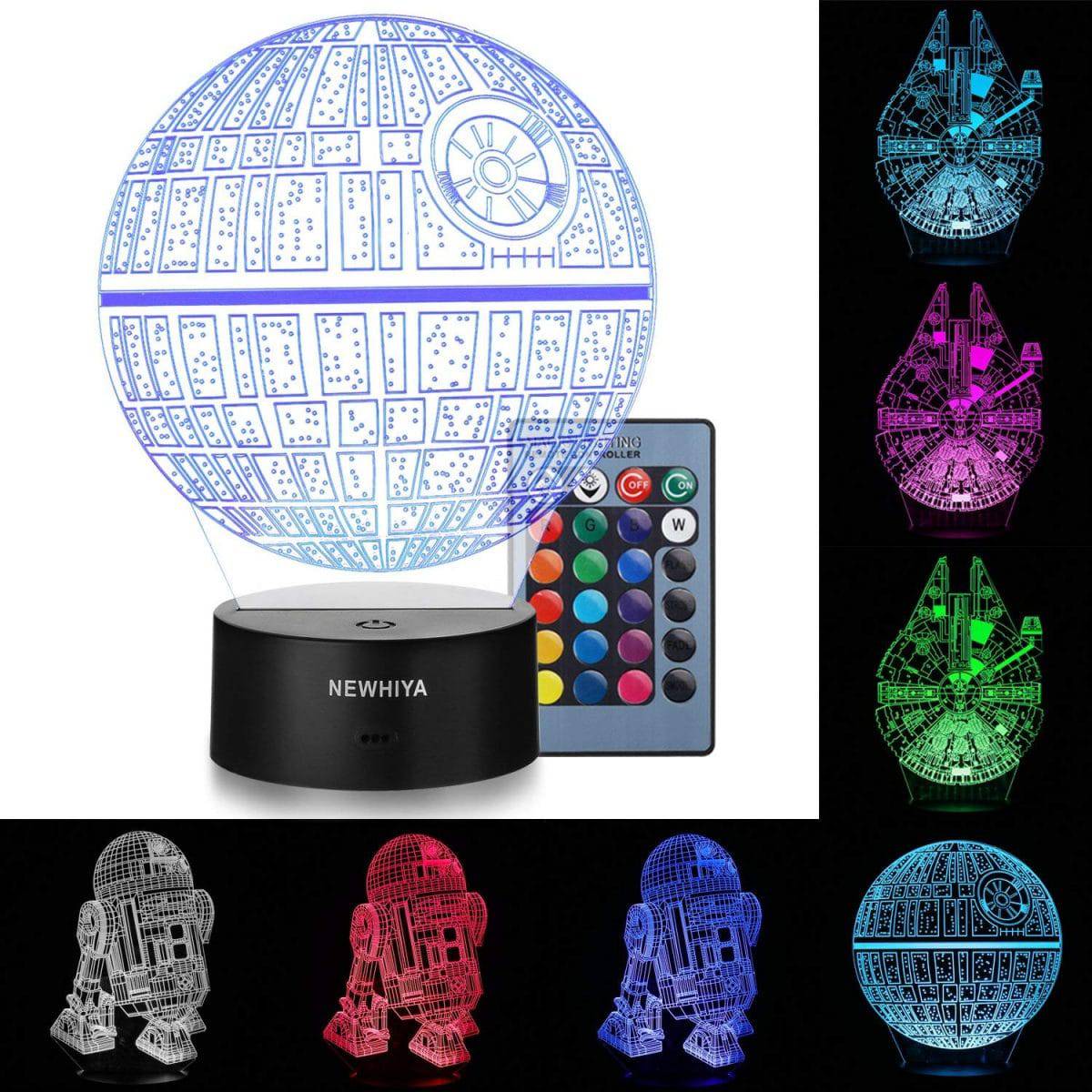 Projecting various figurines from the series, the night lamp impresses all viewers, not just Star Wars fans. It represents one of the sustainable products for those who want to enjoy better sleep and who also want to have a cool bedroom.
There are 3 patterns available under 7 different colors to choose from. This is why it can be one of the best products when it comes to changing the mood of a room. Green, yellow, blue and white colors can be changed on the same pattern. Your favorite Star Wards robot can change in color with the night lamp.
Connected via a USB port, the lamp can be powered for the whole night. However, it is not one of the laps which can add too much light to a room and it cannot replace a real reading lamp. With the help of the remote control, kids can also turn it off soon before falling asleep.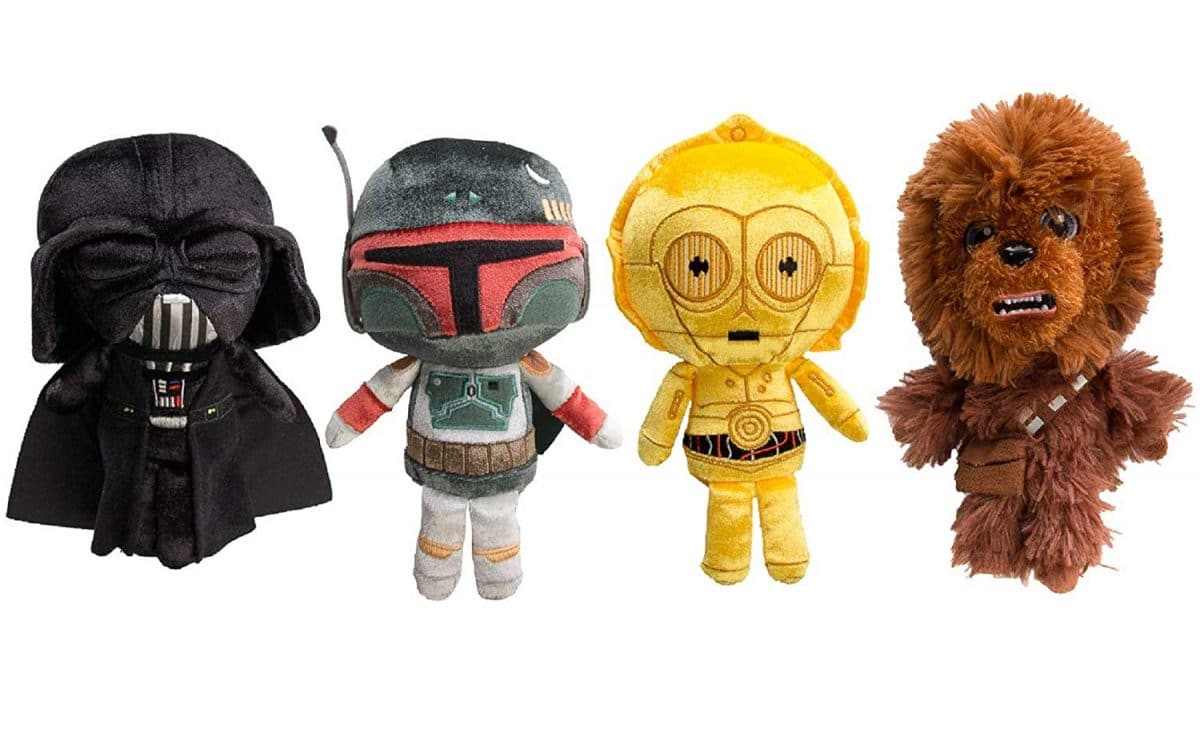 Plush toys are never going to fade in importance with kids. Giving this set represents Star Wars figurines, it becomes even more important. This is why it's worth considering it even for kids who would love to sleep with their favorite series characters. These characters include Darth Vader, Boba Fett, Chewbacca, and C-3PO.
Suitable for teens and toddlers, the set can also be gifted to both boys and girls. Being plus toys, they are also soft to touch. Made from polyester and other smooth fabrics, these toys are comfortable to hold. At the same time, kids can share them with friends when they come over for sleepovers.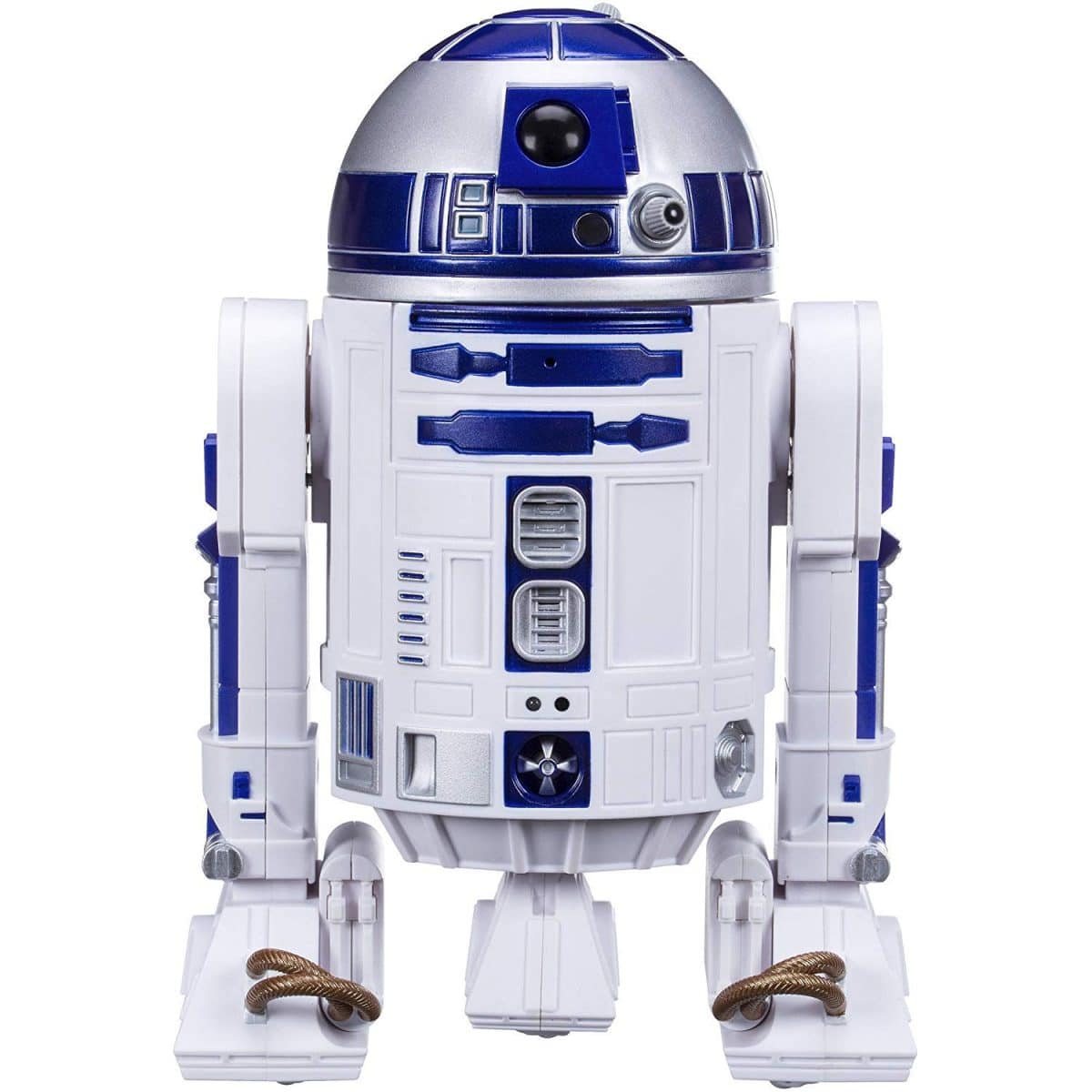 As its name suggests, the R2-D2 is a real robot. Most importantly, it is controlled via an app. This is why it can be one of the fun toys to play with on any type of surface. The robot can reach new rooms in the house and even embark on patrol missions.
Those who want a bit more action can also download the app for traditional gameplay. Complete with instructions, the robot is ready to embark on various missions on different planets. However, each planet better have a smooth surface for the robot to glide on as off-road capabilities are not among its strengths. With continuous movement, the wireless control of the robot allows it to be used for as long as needed.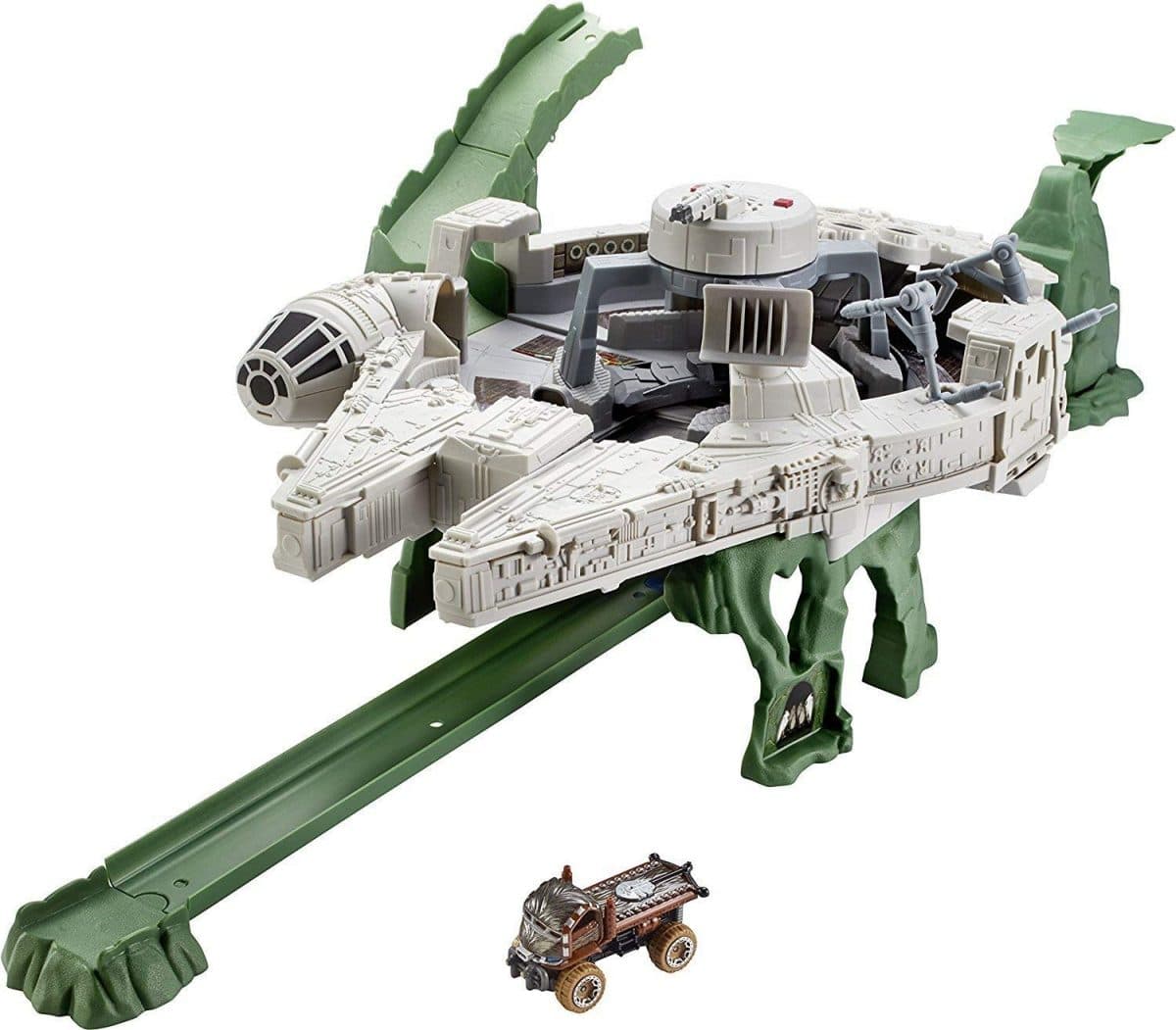 The playset recreates famous Star Wards scenes and it has some versatility to allow kids to play for hours. Before being ready to get into the battle, the engine of the Falcon needs to be repaired. This is where the small repair vehicle included in the set needs to reach the Falcon. Luckily, the Millennium Falcon lowers a track for the car to access it and make the repair in time.
Using guns and more than 20 battles sounds, the Millennium Falcon is a must-have for those who might already own different Star War figures. At the same time, it is the center point of many display Star Wars collections.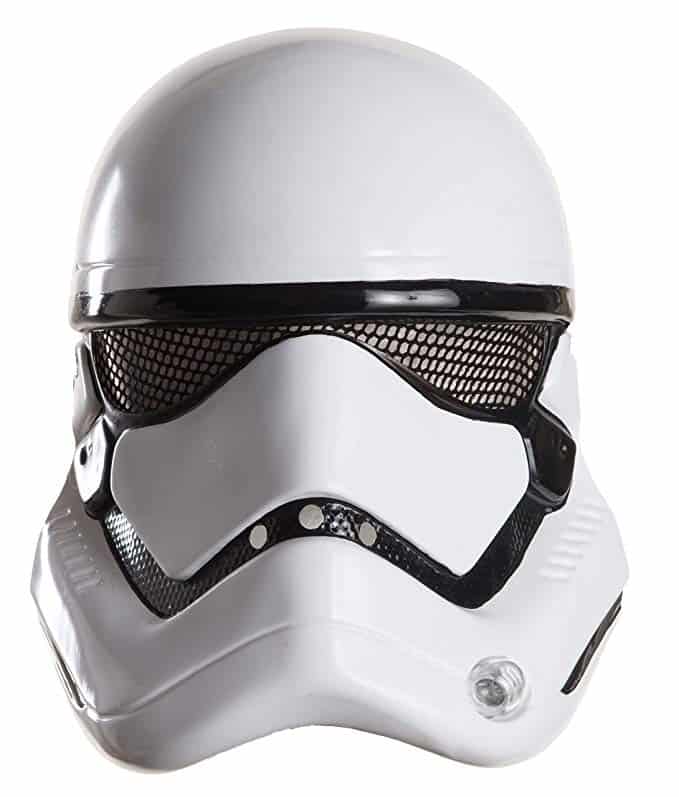 The plastic mask is made to fit kids. It is easy to wear and it immediately turns kids into real Stormtrooper fighters. It is also one of the toys to be easily accessorized with any other types of toys. It comes as a great addition to Star Wars pajamas or any other similar wearable clothes, masks or toys.
Kids can also use the mask in themed parties. While it is not an item of the collection, it can certainly be used for various classic games such as hide and seek. Furthermore, it is one of the masks which offers the most options to have free hands to play with other Start Wars toys.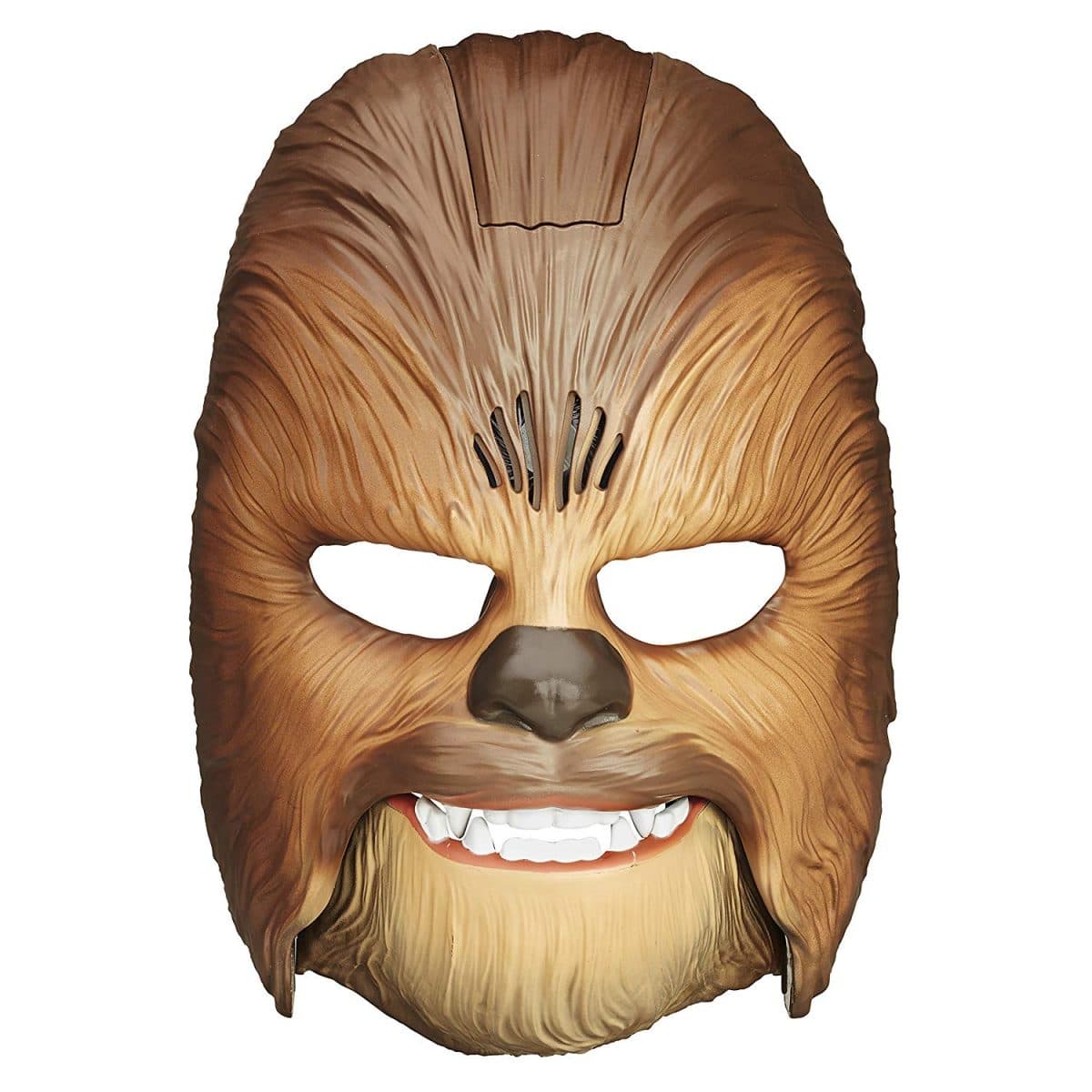 Chewbacca is one of the characters which even those who are not Star Wars fans recognize. The familiar creature has inspired this mask and it represents one of the most interesting products when it comes to better overall fun with good old impersonation.
The mask can be a good addition to a set of masks. This is why a friend can pretend to be Chewbacca while another can pretend to be a Stormtrooper. Star Wars and other classic games can be interpreted with much enthusiasm wearing this mask.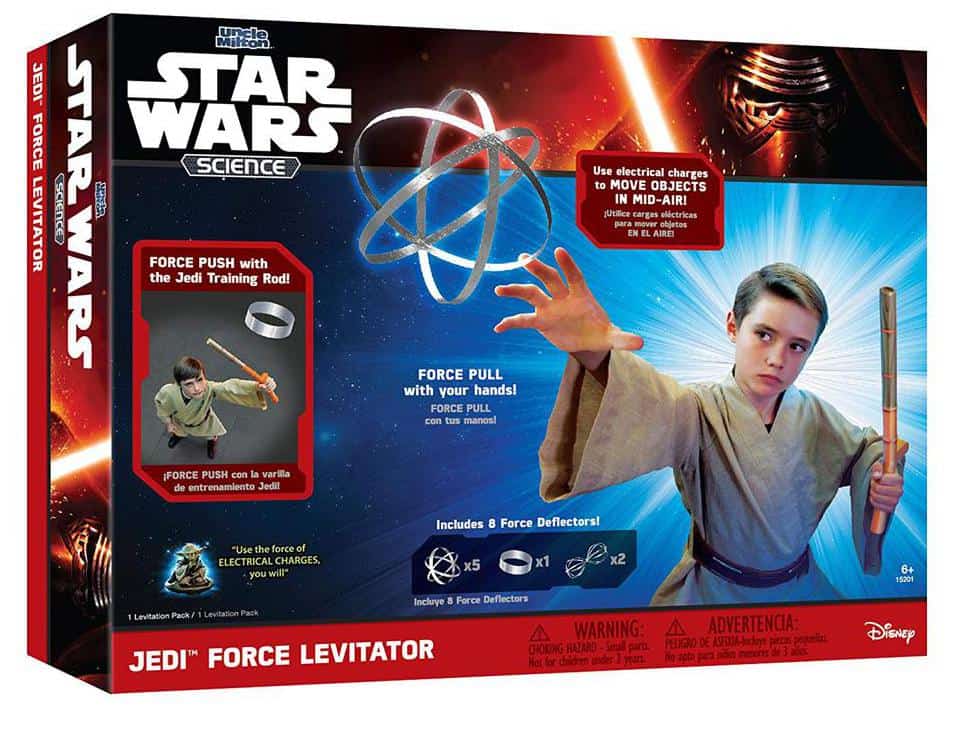 This toy is much more than a simple Star Wards collectible. It is also one of the learner toys kids can use to understand the electrostatic charge. With a Jedi training rod, kids can force pull or force push the levitator. Mastering the different force deflectors take time and skills.
The learning curve on the toys is considerable. But at the same time, kids are motivated to learn how to properly master it. This is why it is important to understand that the toys can also test the patience of kids, teach them more about determination.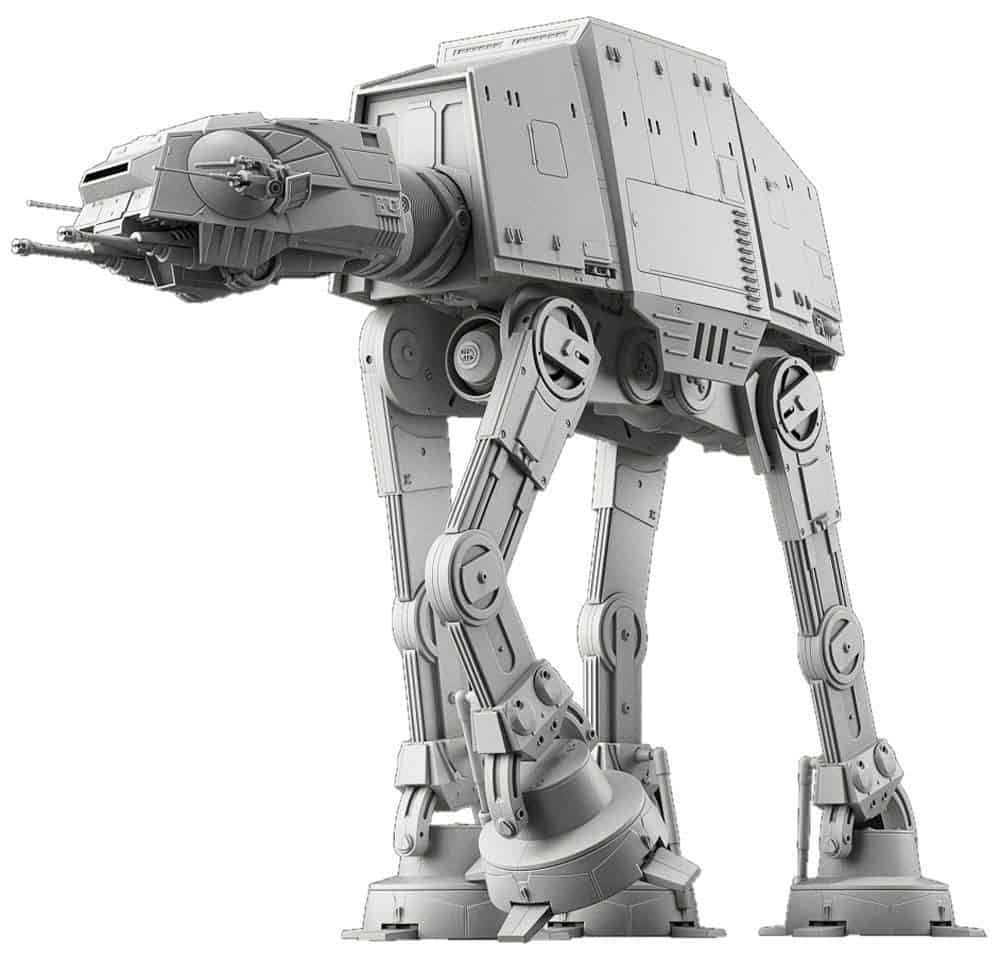 Made as a kit, the walker building needs to be put together. Kids will be able to make the most of it simply by putting all the pieces together before starting to play. Made to represent a Star Wars icon, the kit is mainly suitable for those who like to build toys on their own.
Since the building kit is quite small, it is not intended for multiple users to build at the same time. However, friends can help each other with tips on how to build it faster. Once the building kit is assembled, it can be displayed on its display base on the bedroom furniture.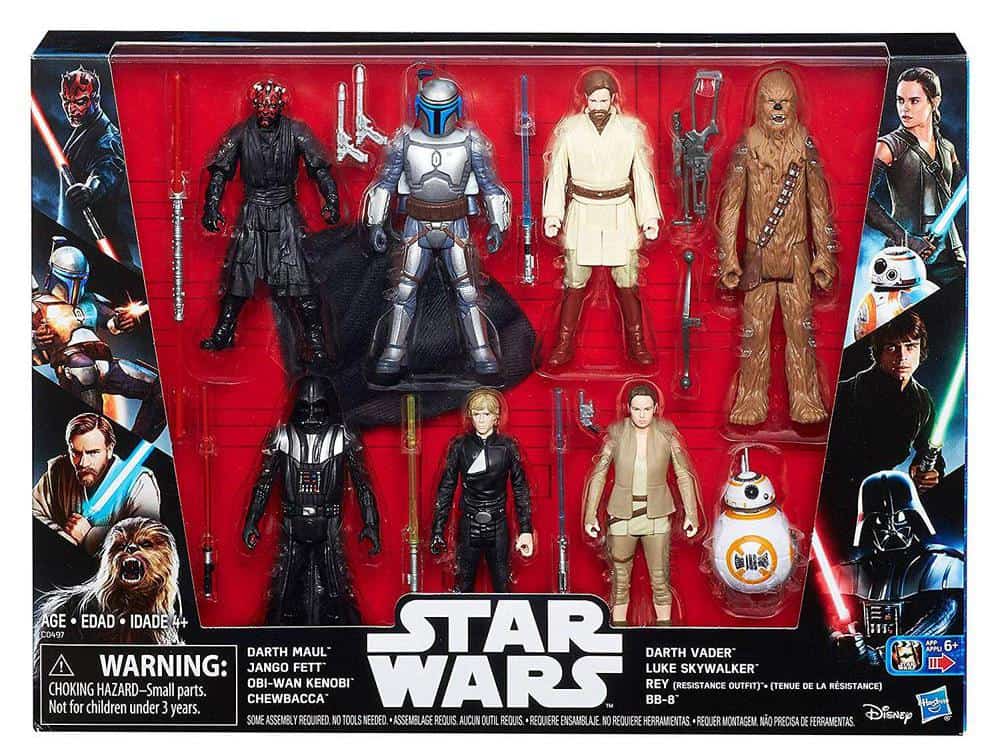 Unlike a few other similar sets, the characters of the 8-pack set are realistic. They look a lot like their movie counterparts and they can be used for hours and hours of fun. Featuring all the important characters such as Luke Skywalker and a BB-8 figurine, the set is among the pleasant options to consider for everyday playtime.
The figurines are not compatible with Lego sets but they can be used on their own. Kids can also put them up for display whenever they don't feel like playing with the figurines. Unfortunately, there is no pouch to carry them together whenever kids want to travel with their favorite characters.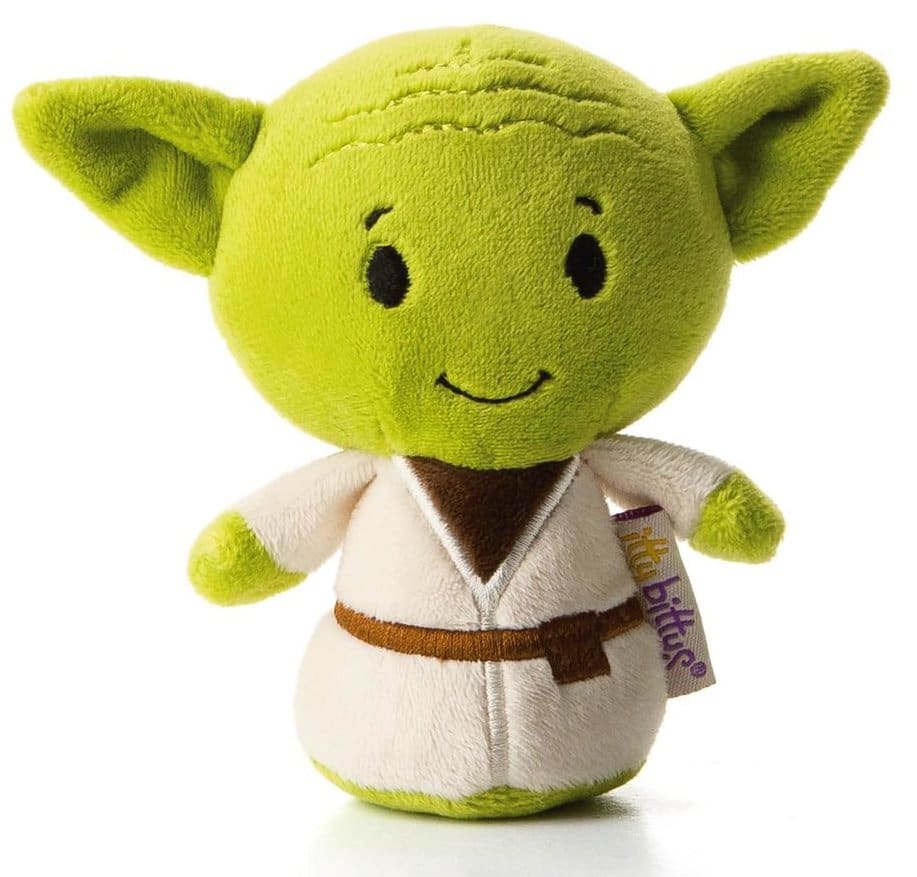 Not all Yodas can be hugged while going to bed. But this Hallmark Yoda can be kept in bed while sleeping. With its plush materials, kids can hold the Yoda while parents read them their favorite Star Wards stories. At the same time, the Yoda is one of the cutest in its class, as it is made with a happy face expression.
Such a plush toy is not a suitable gift for all Star Wars fans. It is made for kids and toddlers. But it can as well be one of the first collectible toys from the Star Wars saga. Kids can see it as the gateway towards the endless stories of intergalactic battles.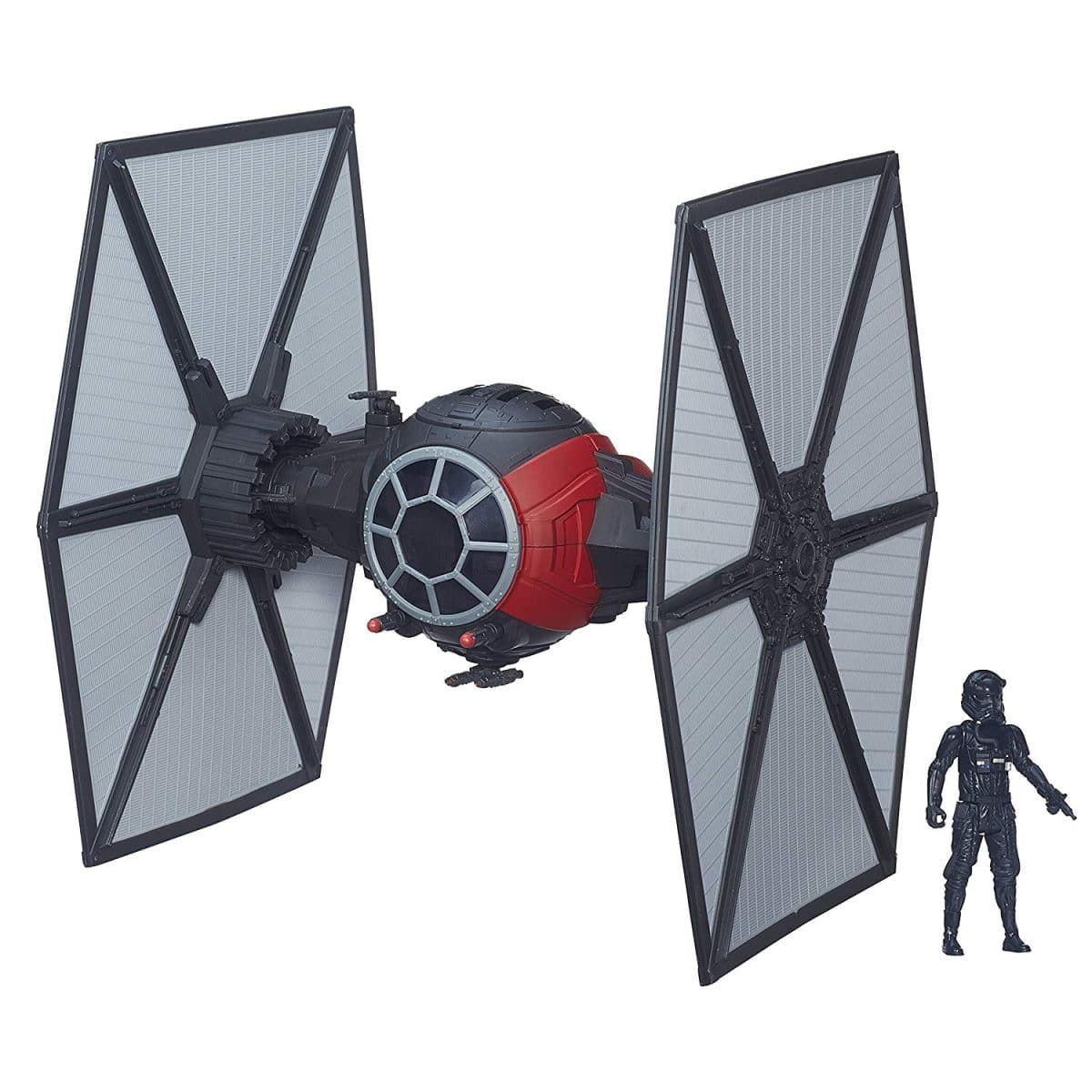 A pilot figure is also included with this TIE fighter. 2 missiles are included in the set as well. Its combat profile is clear to anyone looking for a special experience. This is why the set can be one of the best methods to ensure a long-lasting experience with battle recreation.
Kids can use the TIE fighter to have some fun of their own. Its adventures might not be as quick to get bored of. Those who already have other Star Wards TIE designs can also consider it as a valuable collectible. Furthermore, it is one of the best toys to consider when it comes to displaying possibilities. It needs to the special base as it can stand on its own. As a result, kids can put in on display with or without its pilot. At the same time, the pilot can be displayed separately, together with other Star Wars characters.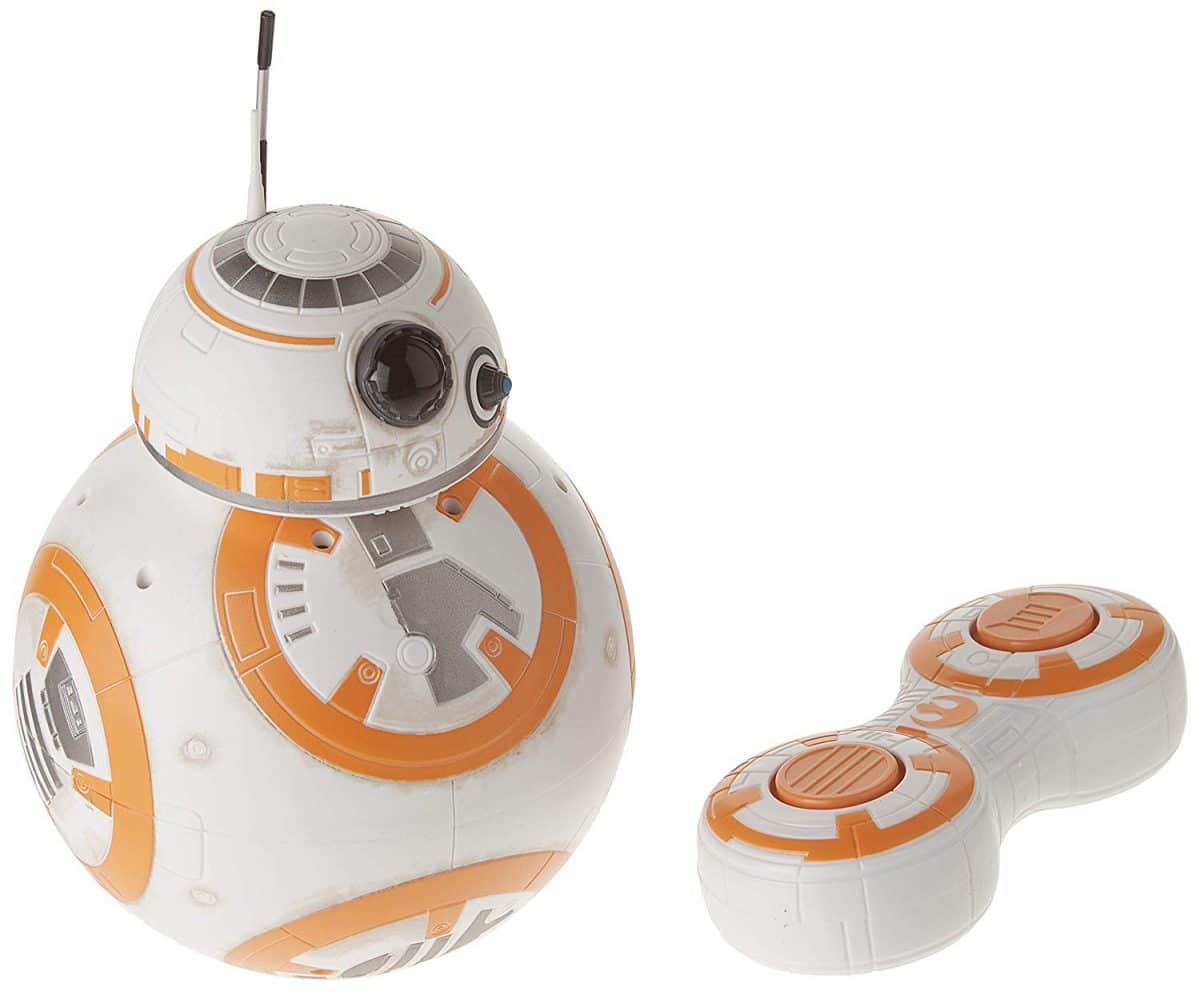 Made to mimic the movements and the looks of the original BB-8, the droid is one of the most inspired gift ideas kids can hope for. It is a special design which can be used for all types of modern games. It runs on most smooth surfaces such as tile, wooden floors and even on some carpets.
Its remote control is very simple. It only has two buttons which serve as directional buttons. As a result, it can even be an inspired gift for smaller kids. Most users also can make the most of the design by actually pairing it with other robots from the series. This is why kids can use robots to play together. One of the simplest play modes includes a racing mode when facing an opponent. The BB-8 is not specifically made for combat and it will not handle drops very well either.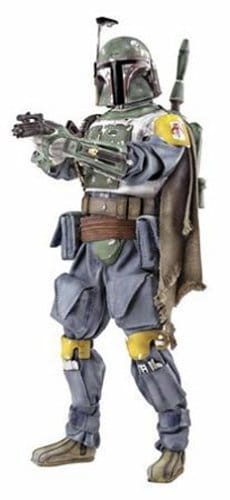 Action figures can represent a collection within a collection for Star Wars fans. This is why it can also represent one of the simplest methods of ensuring more fun when relaxing while playing. Kids always find their way to have fun with action figures. No matter how much tech is invested in these toys, action figures remain a strong option for all ages.
The action figure is similarly as large as other superhero action figures on the market. This is why those who're planning to put it on display will need to find sufficient space for it on their furniture or a desk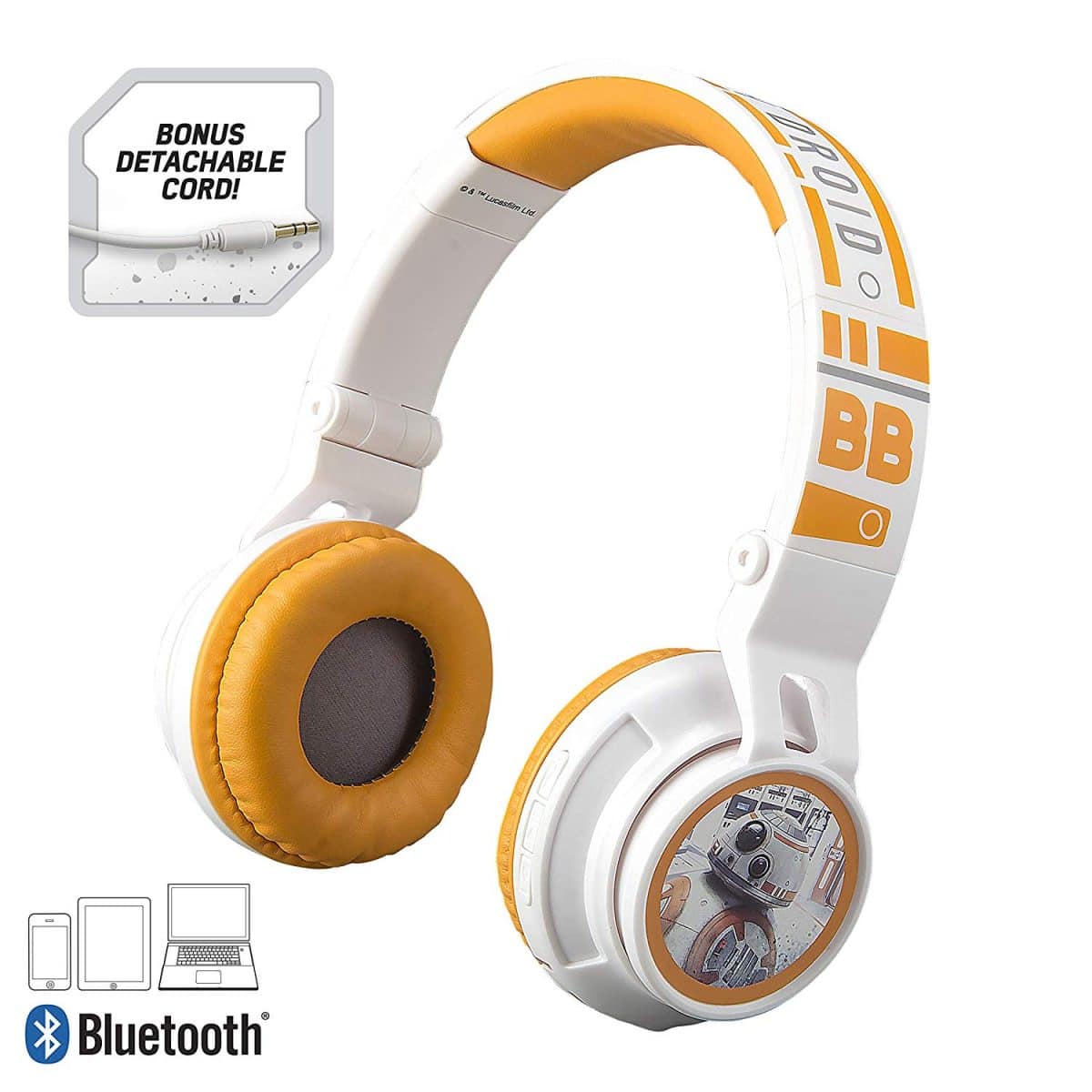 Both wired and wireless connectivity is supported by headphones. Made by eKids, the headphones are made to run on Bluetooth connectivity. As a result, they will synchronize with most mobile devices on the market.
They can be connected to a smartphone or tablet while kids play their favorite Star Wars games. With an included volume rocker, they are also practical for all users. Even the fit can be adjustable for kids of various ages and various heights.
Available in 13 colors, the headphones remind of the friendly Star Wars robot. However, their biggest advantage lies in the removable 3.5mm audio jack. The removable cable makes the headphones comparable to other more expensive options in this compact class.

Not all Star Wars fans like to see their favorite characters turned into potato heads. However, plenty consider them fun and quirky. This is why the set of 4 figurines is one of the must-have collectibles from the reputed manufacturer. Furthermore, the figures can be one of the first sets of collectibles in the Star Wars series.
The best part is that the entire set of figurines needs to be put together. There are 18 pieces which need to be put together. Kids can enjoy them for hours at a time. Whenever they get tired of the happy figurines, they can put them on display on any shelf around the house.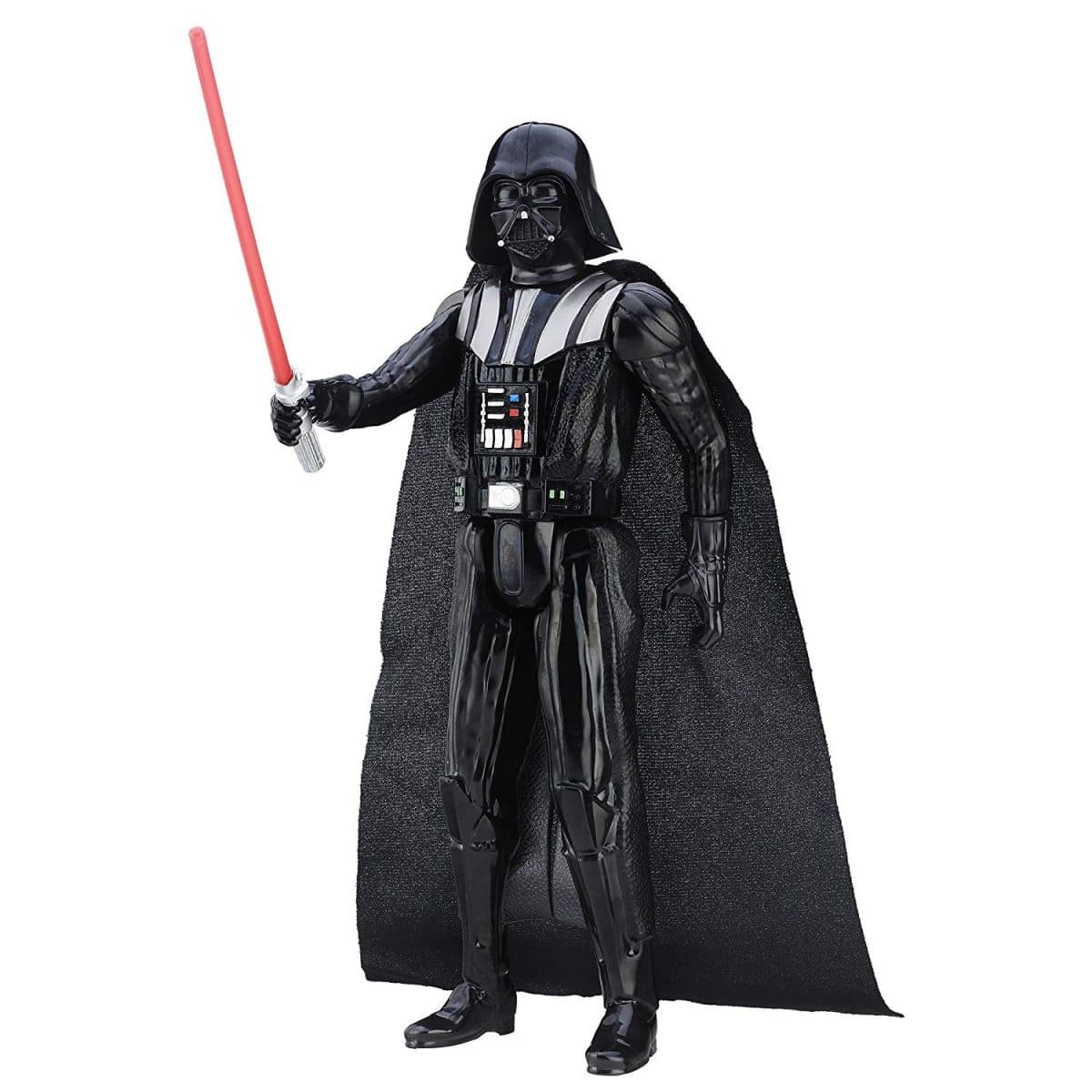 The 12" figurine comes representing one of the most iconic characters of the saga. Darth Vader has appeared in many movies, cartoons and games. This is why kids already like its mystical appeal. Some may also find the figurine as representative and correctly built.
There are 2 main ways of using it. The figurine can be played with and kids can recreate their favorite Star War moments. But it can also be used completely for display purposes, especially for those building their own Star Wars collection at home.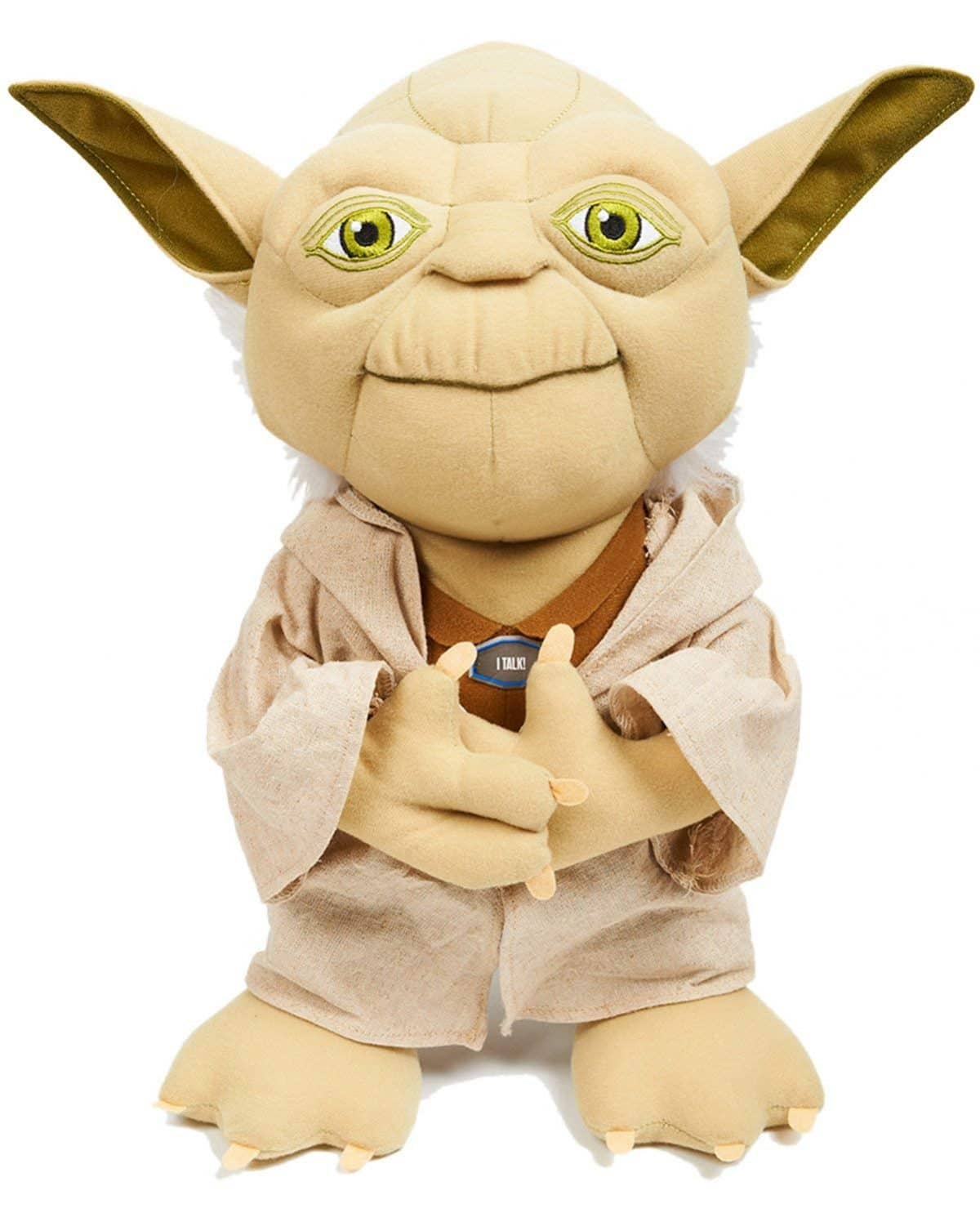 One of the simplest toys which are seen in kids' bedrooms is a plush toy. This Yoda toy is one of the kids' favorites. It looks friendly, it is soft to touch and it comes with a few popular saying. This is why it is a hit with toddlers. At 15", it is not a small toy. This is why it can represent a comfortable sleeping pillow from time to time as well.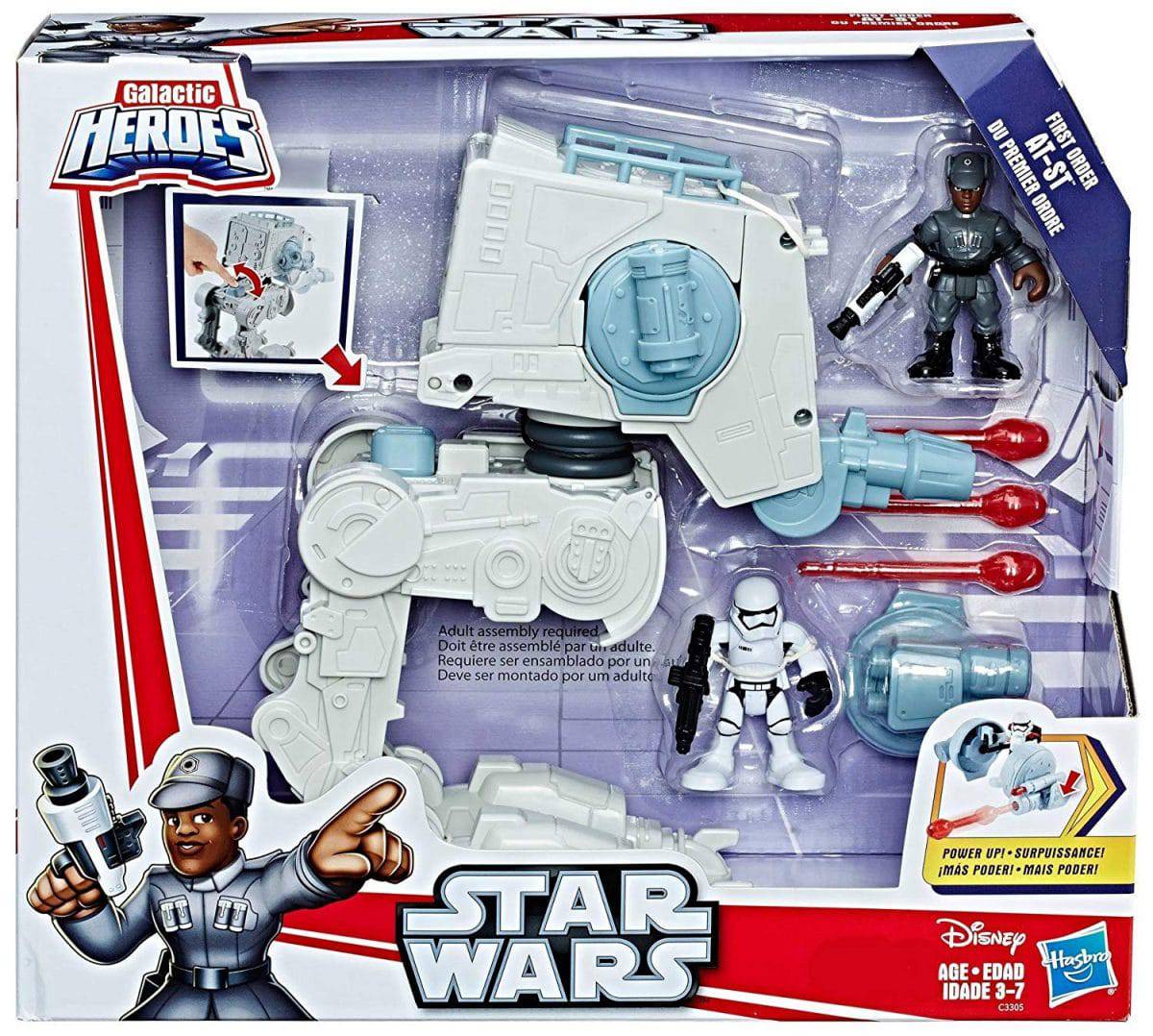 Made to be assembled, the AT-ST vehicle is one of the fun toys based on the Star Wars series. It even comes with accessories such as power arms. But the set also includes Stormtroopers to defend the galaxy. Kids can use it as a stand-alone toy to play on their own or with friends.

The X-Wing Fighter is one of the most representative model toys of its class. It comes with multiple pieces kids need to put together and it represents one of the best options in its class for the overall immersive experience. Some kids might have problems putting it together with the fighter comes with complete step-by-step accessories.
Final words
Some of these best Star Wars toys are very affordable. It goes to show that great toys don't need to cost an arm and a leg. Kids can enjoy some of the most impressive games, play with some impressive vehicle or impersonate their favorite Star War characters with these best toys.
At the same time, it is rare for a Star Wars toy to be thrown away. This is why most kids collect them for years. Most of these toys are directly inspired by the Star Wars saga and they can be looked at with new eyes when going back to a movie, a cartoon or a comic book where kids saw them for the first time.