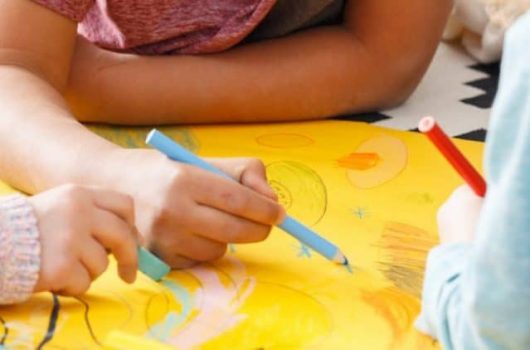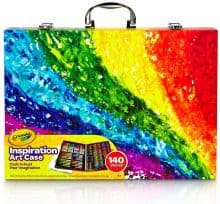 Crayola 140 Count Art Set Rainbow Inspiration Art Case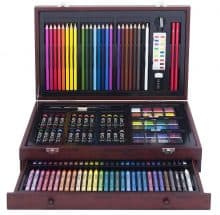 Art 101 142-Piece Wood Art Set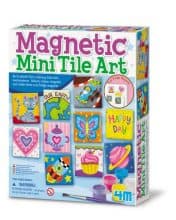 4M Magnetic Mini Tile Art
Previous
Next
Kids love to draw numbers, letters, stick figures, and sometimes just doodle. As they get older, kids will either lose interest in art or get better at it and draw more complex things. Encouraging your child to unleash their imagination and creativity in the form of arts and crafts will stimulate their development in a variety of ways.
Gripping a paintbrush, pencil, or crayon will increase their fine-motor skills and bilateral coordination. As they experiment with different media, kids will increase their sensory skills as well as cognitive thinking. Besides boosting their self-confidence levels, kids can use as a way of expressing themselves and communicating their feelings. For this reason, we have compiled a list of the best art sets for kids.
Top 30 The Best Art Sets for Kids 2020
The Verdict
Kids aren't picky when it comes to creating art. Give them a few bare-bones supplies and they'll be scribbling for a few hours. In fact, when it comes to toddlers, experts say that some chalk, crayons, and a few water-based paints are only the supplies they need. As they age and develop further, however, more art supplies should be added to the mix.
Our review of the best art sets for kids gives you a wide range of art sets that will suit your kids. It won't matter whether they are experts or beginners, these sets will help nurture your kid's artistic talent besides helping them develop their fine-motor skills. These art sets are guaranteed to be a hit with any kid.