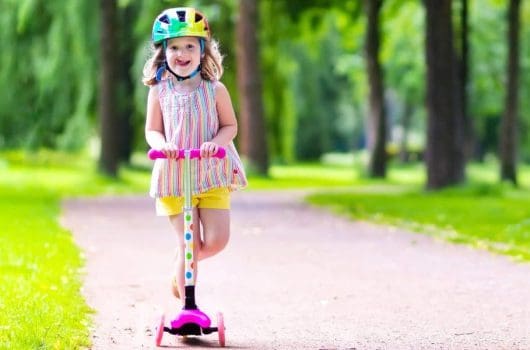 1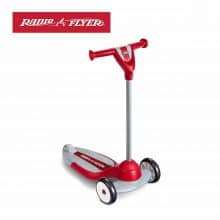 Radio Flyer My 1st Scooter
2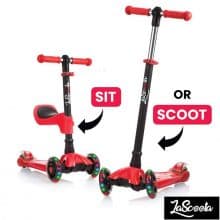 Lascoota 2-in-1 Kick Scooter
3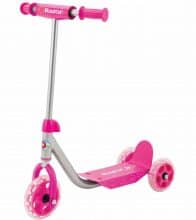 Razor Jr. Lil' Kick Scooter
Previous
Next
Toddlers require a good amount of physical activity as soon as they start walking. It's not ideal for the little ones to spend most of their time sitting because they don't get to exercise which might compromise their physical and health conditions. Considering this factor, scooting for little ones has a lot of benefits. A scooter will help to develop your child's hand-eye coordination and they get to understand the importance of directions. Directional understanding is crucial because it's used in reading from left to right.
It's necessary that your child should develop skills from a young age. They scoot for fun at an early age, but they might continue to do so as they get older. As a parent, you need to ensure that your kid is living a full life by helping them along the way. But there are many scooters on the market, making it difficult to choose the right one for your toddler. This best scooters for toddlers in 2020 review will help you select the one that best fits your child's needs.
Top 30 Best Scooters for Toddlers 2020
The Verdict
If you're purchasing a scooter for toddlers, it's important to focus on the weigh and stability. Toddlers require a lightweight scooter, especially when they are just learning to scoot. The height of the handlebar is another feature that will play a big role in user-experience for your child. Most of the scooters reviewed above have adjustable handlebars to ensure that they accommodate any height of the kids. Importantly, this feature allows the scooter to grow with the kid at least for some more few years.
When it comes to toddlers, there is a good chance that a part of the scooter will come loose. For that reason, it's necessary to consider the material used in making the scooter. Some of the materials are durable to make it possible for the kid to use the scooter for a long time. All these scooters have the required features and are well-designed to provide endless fun to your child.