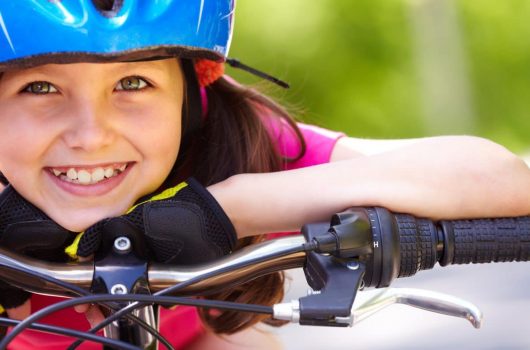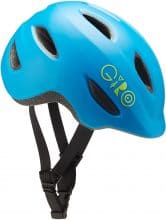 Giro Scamp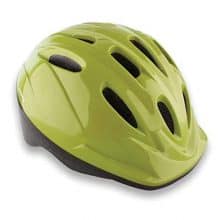 Joovy Noodle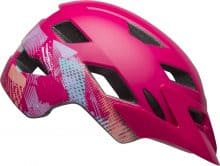 Bell Sidetrack
Previous
Next
If your kid loves cycling, a good helmet is an absolute essential. By investing in one of the best bike helmets for kids, you can save your child's life. Because children are a little more naive than adults, it's especially important that they keep their heads protected. According to statistics from the US Department of Transportation, only 17% of all bicycle fatalities involved people wearing helmets.
It's therefore clear that a good helmet is the only way to ensure proper protection. Without a helmet, your child simply isn't safe on the saddle of their bike. But in order to stay safe, it's not enough to have any old helmet. Wearing a good helmet with a good reputation is very important. In this article, we've given you the best bike helmets for kids. We'll help you to keep your kids safe – and help you to have peace of mind.
How to Choose the Perfect Bike Helmet for Your Child
We also know that getting your child to wear a helmet can be a challenge, because they don't want to be seen wearing something uncool. In this list, we've included helmets with quirky and creative designs, which your kids will love wearing.
When choosing between the best bike helmets for kids, here are the main things you need to consider:
Build: Is the helmet colorful?  Does it have a funky style? We've included a wide range of exciting designs for kids, along with helmets with anti-pinch buckles and other great features. In this section, we've also considered the materials used to build the helmet, as they have an impact on every other aspect of a helmet.
Comfort: If your child's helmet isn't comfortable, they won't want to wear it. We've considered how comfortable, cushioned and lightweight each helmet is.
Safety: It's essential that your chosen helmet keeps your child safe. That's why you're reading this article! From high-tech MIPS systems to protective padding and strong straps, there's a lot that goes into making a helmet as safe as it can be. Though these added features are nice, every helmet on our list meets all of the major safety standards, so none of them are unsafe.
Durability: You don't want to keep investing in helmets year after year. So we've assessed and analyzed the durability of each entry on our list.
Size: Getting the right fit is essential for safety and comfort. Some helmets are adjustable, making them perfect for getting the right fit, but any well-fitting helmet will adequately protect your child.
Below, we've listed ten of the best bike helmets for kids. We've evaluated and assessed each in five categories: build, comfort, safety, durability and size. No matter your budget, your child's age or your child's sense of style, we've got the perfect helmet-shaped solution for you.
Top 10 Best Bike Helmets For Kids 2020
Everything You Need to Know About Kid's Bike Helmets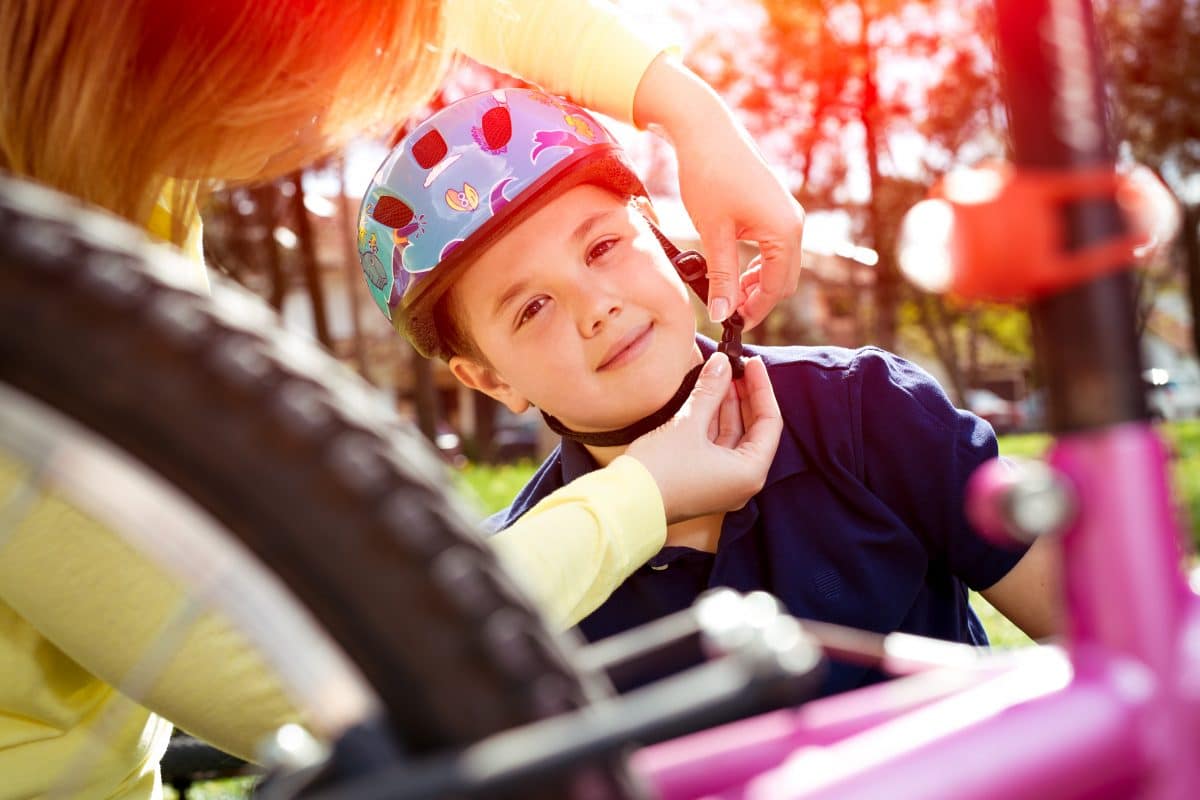 There you have it – the top 10 best bike helmets for kids.
But there are many things to consider before investing in one for your child. In this section of our guide, we've unpacked some of the confusion, to clear up everything you need to know before making your purchase.
Sizing
It's of course important to buy a helmet which will fit your child perfectly. If it doesn't properly fit, it's not fully safe.
To do so, you simply measure the circumference of your child's head. Measure the thickest part of their head, which should be about an inch above the eyebrows. If you haven't got a flexible tape measure, simply wrap a piece of string around your child's head, then measure the string.
You should then use this figure when buying one of the helmets listed above. For each helmet, you'll find the size on the listing.
Generally speaking, here's a quick guide to different sizes according to the age of your child:
Infant helmets are built for children with a head circumference of 44cm to 50cm
Toddler helmets are built for children with a head circumference of 46cm to 52cm
Pre-teen helmets are built for children with a head circumference of 48cm to 55cm
Teen helmets are built for children with a head circumference of 52cm to 58cm
How to Properly Fit a Helmet
When your child puts their helmet on, it's essential you help them to do it properly. A well-fitted helmet will only sit right if your child wears it right.
Here's how to properly fit and wear a helmet:
1)   Position it Properly
When the helmet is on your child's head, make sure it doesn't tilt forward or back. It should sit flat, so that it protects the head fully and properly without obstructing your child's view. A well-fitted helmet should stick out just beyond the length of your child's nose.
If you can't get it straight, try these tips:
Make sure the helmet has been placed squarely on top of your child's head. Place it on flat, not at an angle.
Make sure no ponytails, pigtails or hair clips are obstructing the helmet. These can make the helmet wonky.
2)   Make it Snug
Once the helmet is square, you have to make it snug. You do this by adjusting the knob (if there is one!) on the back of the helmet. Make sure you do this before you clip it in place. Adjust this knob to make sure that the helmet is tight without being uncomfortable.
To test that the fit is right, have your child shake and wobble their head while the helmet is unbuckled. If the helmet sticks in place (without being uncomfortable), then it's perfectly snug.
3)   Adjust the Chin Strap
Make sure the chin strap is tight but not uncomfortable. If your child can fit one finger between the strap and their chin (when the strap is fastened), then the fit is right. If the fit isn't right, make sure you adjust the chin strap.
Features a Good Helmet Should Have Any good helmet should have certain good features. Without them, the helmet isn't sufficiently safe. Here are these features:
Adjustability: there should be a dial at the back of the helmet, so that it can be properly adjusted, both for your child's head size, and for their future growth. An important note: this isn't the case for multi-sport helmets. It's okay to buy a multi-sport helmet without one of these adjusters.
Strap sliders: helmet chin straps should come just below the child's ear, and leave just enough room to comfortably place one finger between the chin and the straps. There should be sliders on the helmet to make both of these things possible.
Good buckles: we've all been kids. And as kids, we've all been the unwilling recipient of a nasty pinch when rashly buckling a bike helmet. Most bicycle helmets now feature 'pinch-free' buckles to avoid any unnecessary post-cycling tears. Some more expensive models feature magnetic buckles.
A helmet might also have a visor. A visor of course helps to keep the sun out of your child's eyes. But if they're serious about cycling, you should also invest in good cycling glasses for your bike-mad kid. These are a good choice. For anyone wondering, any serious cyclist should invest in good cycling glasses.
You should note that the sun protection offered by a helmet sun visor is, though helpful, rather limited. So ensure that you don't use a visor as a replacement for sunscreen!
Weight
A lightweight helmet is important at any age. But adults have better, stronger, more developed neck muscles. For children, a lightweight helmet is particularly important.
Of course, you don't want to sacrifice safety in order to get a lightweight helmet, but assuming a helmet is safe, secure and trustworthy, lighter is better for kids' helmets. A light helmet is easier to use and more comfortable.And because it's less intrusive and uncomfortable, your child will be more willing to wear it for a longer period of time.
All of the models we've included are great lightweight options, but we've highlighted the particularly light ones. The Giro Scamp is a particularly good example of a safe but lightweight helmet.
In-Mold vs. Hardshell
There are two main types of helmet – in-mold and hardshell.
With an in-mold helmet, the inner foam and the outer plastic shell are fused together. This allows for a more lightweight build and for better ventilation.
With a hardshell helmet, there is a thicker plastic shell, which is glued to the foam of a helmet. These are typically a little heavier, but they provide better durability.
For cycling, in-mold helmets are a little more popular and a little more common. But multipurpose helmets are typically all hardshell.
A quick note on full-face helmets: unless your child is downhill mountain biking or an enduro rider, they absolutely don't need a full face helmet. If they are a mountain bike rider, this helmet is a great choice.

Multi-directional Impact Protection System
Many more expensive helmets feature a design known as MIPS (or to give its more memorable name, Multi-directional Impact Protection System).
This system helps to protect the head no matter which direction the impact comes from. Lesser helmets offer most of the protection in the more central parts of the helmet.
This system works with the help of a very simple – but very effective and innovative – inner cage. The intelligent design is based upon the way in which the skull naturally protects your brain. If it's good enough for your skull, it's good enough for a helmet.
For a better guarantee of all-over head protection, choose one of the MIPS helmets we've included in our list, like the Giro Scamp

EPS
Many helmets are built with EPS (expanded polystyrene). High-quality EPS is lightweight, durable and protective, making it a very popular addition to modern helmets.
If you want a helmet which will keep you protected, but also offer a lightweight fit, go for one built with EPS. The Schwinn Thrasher is a great basic choice here.
Certification
It's essential to wear a certified helmet. You must check that any cycling helmet you buy has been certified by the CPSC. All helmets we've included are fully certified. If you buy a helmet that isn't certified, it also isn't safe.
Helmets for skateboarding are judged by a different criteria. If a skateboarding helmet is safe to use, it's ASTM F1492-certified. If a helmet is multi-purpose, you need to check that it is dual-certified by both criteria. All multi-purpose helmets we've included in this list are fully certified.
Ventilation
It's important to have a breathable helmet. If a helmet isn't breathable, it can make for a sweaty and uncomfortable ride. And if your child's head is sweaty and uncomfortable, they're going to put up a fight when it comes to putting on their helmet.
Save yourself the fuss of arguments by buying a well-ventilated helmet.
The further and faster you ride, the more important this becomes. If you child is simply learning to ride a bike, ventilation isn't particularly important. But if you regularly tackle lengthy rides, it's absolutely essential.
How long should my helmet last?
If your helmet is reliable, fits well, and hasn't been part of any accidents, you can wait 5-10 years until you change it. But you should check it often for any damages or faults. If there are any damages or faults, buy a new one.
If your helmet has been involved in an accident, you should replace it immediately. A helmet that has been part of an accident is no longer safe.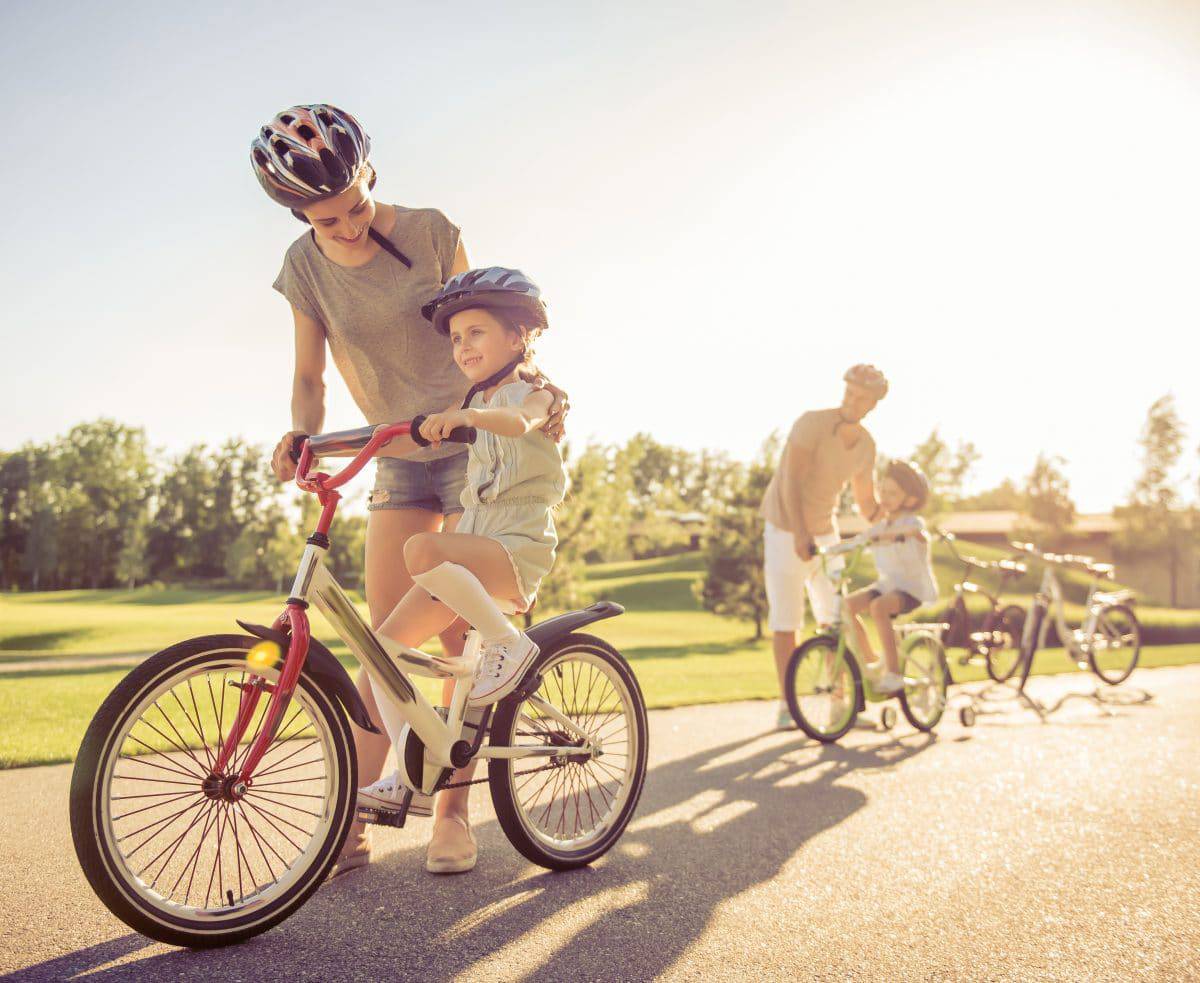 Final Thoughts
Cycling is a fun, healthy activity, and lots of kids love it. But it's only as safe as the equipment used to do it. Your child should never cycle without wearing a good, safe, certified helmet.
In this list, we've included ten of the best. They're all comfortable, reliable and safe. And because we've included lots of cool and quirky designs, your kids won't put up a fight when being forced to wear them.
For better cycling, less worry, and much less chance of any injuries or harm, we've got you covered. Choose one from this list, and your kid can saddle up safely!