Top 15 Best Books for 4-Year Olds 2023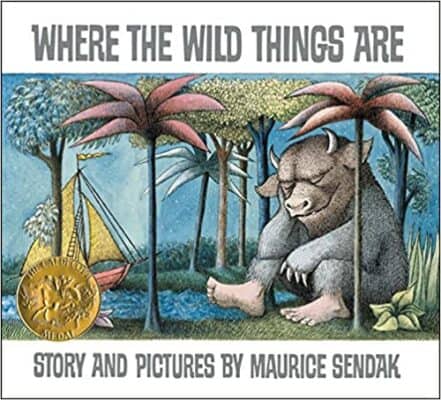 Quick Facts
Age Range: 4 years-8 years
Number of Pages: 48 pages
Illustrator: Maurice Sendak
First Line: "The night Max wore his wolf suit and made mischief of one kind and another his mother called him, 'WILD THING!' and Max said, 'I'LL EAT YOU UP!'"
Where the Wild Things Are is the classic story of a little boy causing all sorts of trouble in his house and who then gets sent to his room without dinner. While there, Max's imagination runs wild, and he invents an entire world full of wild creatures—just like him. Max faces them without fear, becomes their king, and engages in a wild rumpus brought to life with beautiful illustrations. When he comes back home, he finds his dinner waiting for him—still hot, because of course, his mother couldn't let him go to bed hungry.
This story is so relatable for little kids because they know all about racing around the house causing mischief! The illustrations make the book with pages of Wild Things dancing and making a rumpus with Max. The Wild Things that Max imagines are supposed to be scary, but their hulking frames and mismatched body parts end up looking silly instead. For young preschoolers, though, the imaginary creatures might be a little too scary. Overall, kids love this extremely relatable story, and they'll ask to read it again and again.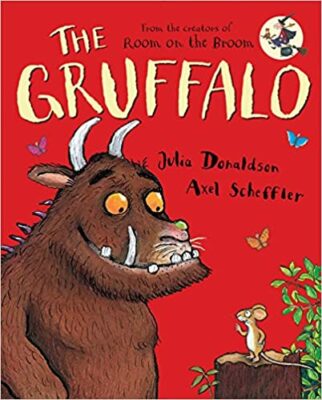 Quick Facts
Age Range: 3 years-7 years
Number of Pages: 26 pages
Illustrator: Axel Scheffler
First Lines: "A mouse took a stroll through the deep dark wood. A fox saw the mouse and the mouse looked good."
The Gruffalo by Julia Donaldson is a story about a little mouse taking a stroll through the forest and outwitting all the predators who want to gobble him up. To keep the fox, owl, and snake from making a meal out of him, the mouse tells each one that he's going to meet a terrifying creature called a Gruffalo. Later in the story, the mouse is shocked to come face-to-face with the creature he thought he'd invented. He'll have to use his wits again to keep the Gruffalo from gobbling him up!
This book is an excellent choice for a read-aloud because of the short rhymes and repetition. Your four-year-old will love it even more if you do silly voices for each of the animals! We love this book because it teaches kids to use their brains to deal with problems, even if you're a tiny mouse in a forest full of bigger, stronger animals who want to eat you. It's true that the mouse is in constant peril during the book, but he's so calm and confident that kids won't fear too much for him. The Gruffalo might be scary at first to younger readers, but the illustration is silly enough that they won't have nightmares over it.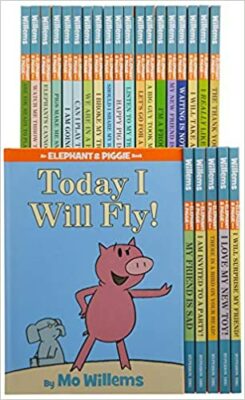 Quick Facts
Age Range: 3 years-5 years
Number of Pages: 64 pages
Illustrator: Mo Willems
First Lines: "Thank you. Piggie! Yes, Gerald? I think someone is looking at us. Who is looking at us? A monster? No. It is…a reader!"
This premium set is a collection of 25 hardcover Elephant & Piggie books that make the perfect gift. If your little one is already a fan of these books, then they'll love the Elephant and Piggie bookends that come with the set. Elephant and Piggie are two friends drawn in Mo Willem's characteristically simple, comic-style. So whether your child is reading about Elephant and Piggie trying to figure out why there's a bird on Elephant's head, or only going for a drive, they'll love the two friends' simple, silly adventures.
These books are not only funny, but they're also perfect for helping teach kids to read. They use simple sentences and words that preschoolers can quickly memorize. We like that the characters are friendly and kind, and the playful stories are fun to read aloud together. The stories are straightforward almost to the point of tedium, though, and not much happens in them. A simple book like this can be just right for kids before bedtime or when learning to read, but it might bore stronger readers.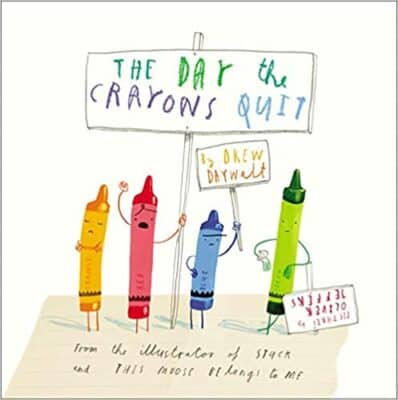 Quick Facts
Age Range: 3 years-7 years
Number of Pages: 40 pages
Illustrator: Oliver Jeffers
First Line: "One day in class, Duncan went to take out his crayons and found a stack of letters with his name on them."
If you've ever wondered what your four-year-old's crayons would say if they could talk, The Day the Crayons Quit by Drew Daywalt has all the answers. The story is about crayons who write out their complaints to the boy who colors with them. Whether they're like Beige Crayon and feel they're underappreciated, or like Gray Crayon, who feels he's overworked, the Crayons make their feelings known in hilarious letters.
The book is fun to read aloud because it has dry humor that appeals to adults, but the illustrations and story are enormously entertaining for kids. You won't mind having to read this one every night before bedtime! The illustrations of kid drawings are perfect and make this book even funnier. If you're looking for a book with a moral or positive message, though, this isn't it. The crayons are there to complain, not inspire.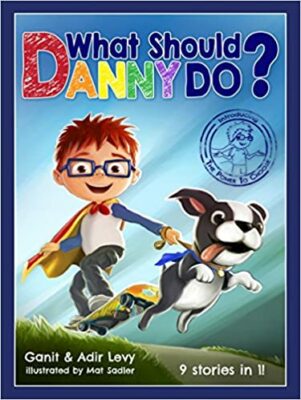 Quick Facts
Age Range: 3+ years
Number of Pages: 68 pages
Illustrator: Mat Sadler
First Lines: "Hi! My name is Danny. My favorite things in the world are soccer, superheroes, and ninjas. I also love skateboards, but I don't have one yet."
What Should Danny Do? is a unique book with nine stories in one because it gives kids the power to choose what the main character should do. It begins with Danny finding that his little brother is eating breakfast off his favorite ninja plate. Danny can choose to throw a fit about it, or he can eat his pancakes nicely. Depending on what your child chooses for Danny, the character can continue to have fights with his little brother, or he can have a more fun day.
Kids love having the power to choose, especially when they're four years old and rarely get the opportunity. What's great about this book is that it shows kids what happens when they make the bad choices for Danny. When Danny starts his day by throwing a fit, then it continues to snowball into an even worse day, but only if your child continues to choose the bad choice scenarios for the character. It's a safe way for kids to explore what can happen if they make (age-appropriate) bad choices instead of good. Depending on which choice you make for Danny, the format of flipping back and forth might be confusing to younger readers, though.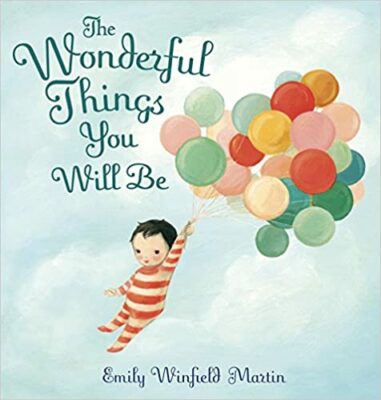 Quick Facts
Age Range: 3 years-7 years
Number of Pages: 36 pages
Illustrator: Emily Winfield Martin
First Line: "When I look at you and you look at me, I wonder what wonderful things you will be."
This book makes a perfect gift for the preschooler in your life because it's a story with an inspiring and empowering message. The Wonderful Things You Will Be puts into words everything parents think when they look at their children—all the hopes and dreams they have for them and the knowledge that each child is unique and special.
The soothing rhymes and beautiful watercolor illustrations make this book ideal for bedtime, especially if you like to end the day on a positive note. This book encourages kids to be the best they can be, but no matter what, they'll always be loved. We love the positive messages in this book, and your little one will, too. Even though the book is recommended for ages three to seven years, we think it'll appeal the most to toddlers or young preschoolers.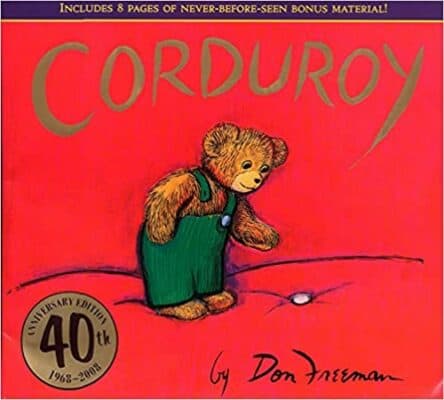 Quick Facts
Age Range: 3 years-5 years
Number of Pages: 40 pages
Illustrator: Don Freeman
First Lines: "Corduroy is a bear who once lived in the toy department of a big store."
Corduroy is a sweet story about a little teddy bear who's waiting for his turn to be chosen in the toy section of a department store. When a little girl's mother says she can't buy Corduroy because he's missing a button, he goes in search of one in the night. Eventually, the girl returns for Corduroy, and he gets to go to his first home.
Kids love stories about toys coming to life. It's why The Velveteen Rabbit and Toy Story are favorites. Corduroy has that same feeling of magic where toys can talk and move like people. This is the perfect story to read at bedtime because it's a relaxing story and it's easy to read aloud. It has positive themes of friendship, hope, and courage. The illustrations make the teddy bear look like a little baby at the end when he's in the little girl's arms, so kids will find it heartwarming. The story is simplistic, though, so it might be better suited for toddlers rather than four-year-olds.
Quick Facts
Age Range: 1 year-4 years
Number of Pages: 36 pages
Illustrator: Lois Ehlert
First Lines: "A told B, and B told C, 'I'll meet you at the top of the coconut tree.'"
Chicka Chicka Boom Boom makes the alphabet come alive for kids with a friendly race by the letters up the coconut tree. When they all come crashing down, the uppercase letters come to comfort their lowercase children like skinned-knee D and loose-tooth T. The colorful illustrations and rhythmic words will not only hold children's attention, but it will also help them learn their alphabet.
Every child needs a great alphabet book to reinforce the concept of letters, and this is a book that does that in a fun way. Kids will love the bold, colorful illustrations and the playful lowercase letters that become characters in the book. It's helpful that the alphabet is printed in different colors at the beginning and end of the book. It gives you the opportunity to review the letters with your little one twice. The story is a lot of fun, but it's pretty simple, so it's best for toddlers and preschoolers preparing for kindergarten.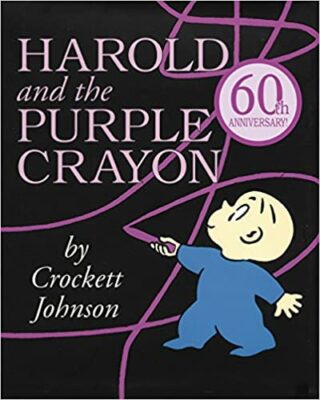 Quick Facts
Age Range: 4 years-8 years
Number of Pages: 64 pages
Illustrator: Crockett Johnson
First Lines: "One evening, after thinking it over for some time, Harold decided to go for a walk in the moonlight. There wasn't any moon, and Harold needs a moon for a walk in the moonlight."
Harold and the Purple Crayon is about a little boy with a magic crayon that can bring to life anything he draws. The story starts with Harold needing to draw a moon for a walk in the moonlight, but then he soon realizes he needs other things. So, when he needs a way to keep himself afloat in the water, he draws a boat. When he needs something to eat, he draws some pie. Eventually, he realizes what he really needs is his bed, so he draws the window above it and curls up to sleep.
Your child will love the way this book shows Harold's imagination. The illustrations are crayon drawings of all the things Harold creates, and they make a fun project for kids to draw on their own. The story is simplistic, but it's full of wonder and creativity that kids love to read about Harold's journey, especially before bedtime. There are some scary scenes, though, like when Harold must draw a boat, or he'll drown, or when he draws a dragon that wants to eat him. However, the childish drawings take away the frightening aspects of the story.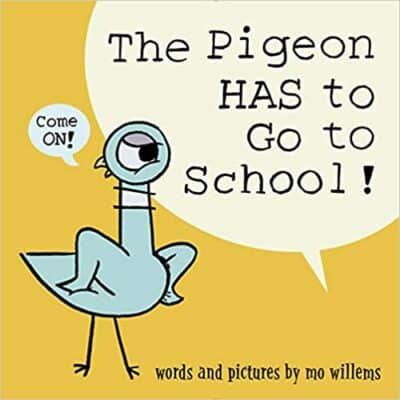 Quick Facts
Age Range: 3 years-5 years
Number of Pages: 40 pages
Illustrator: Mo Willems
First Lines: "Wait! Don't read that title! Too late. Rats."
In The Pigeon HAS to Go to School! the pigeon gives all his reasons for not wanting to go to school, and they're all things that little kids can relate to. The pigeon is afraid what the other birds will think of him, or that the teacher won't like pigeons. He's worried about heavy backpacks (because he's just a fragile bird) and finger paint (because it might get on his feathers), and he's mostly afraid that he won't like school at all. Eventually, though, it's the school bus that reminds Pigeon just how fun school can be. The pigeon can't resist a bus, after all.
This is a funny, comic-style book with characteristic big-eyed Pigeon drawings. The story is not only relatable to little kids, but it's also a great way to talk about anxieties and worries with kids who may be too young to know how to voice them. With this story, you can point out how the pigeon feels and ask if that's how your child feels, too. The pigeon is very whiny and negative throughout the book, though, and there isn't much to the story. This might not be one of the books your child wants to read over and over again.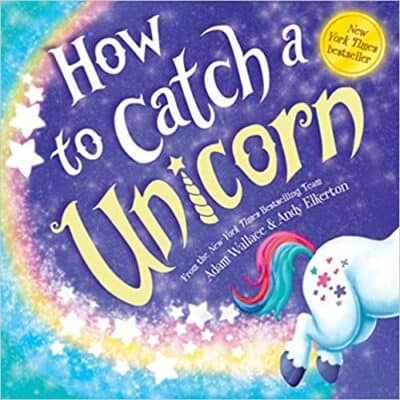 Quick Facts
Age Range: 4 years-10 years
Number of Pages: 40 pages
Illustrator: Andy Elkerton
First Lines: "On this bright and shiny morning, I want something fun to do, so I'm riding on a RAINBOW, and I'm heading to the zoo!"
How to Catch a Unicorn is part of the How to Catch series of books by Adam Wallace, so if your little one isn't into unicorns, there are also books on elves, dragons, mermaids, and dinosaurs. The story takes place in a zoo full of animals who are the unicorn's friends. When the kids set their traps, the unicorn gets help from all the different zoo animals. It's hard for her to resist unicorn lemonade or pink Jell-O, but she manages to escape every time.
The book has fun, rhyming prose that's perfect for reading aloud. The colorful illustrations make the story with bright rainbows throughout. As the unicorn evades each trap, you can use it as a search-and-find opportunity with your little one by having them point out where the unicorn is in each scene. Kids do finally get to see the unicorn's face at the end! At the beginning of the story, one of the characters says they've heard that "unicorns fart glitter," which seems a bit out-of-place with the book's overall whimsical tone.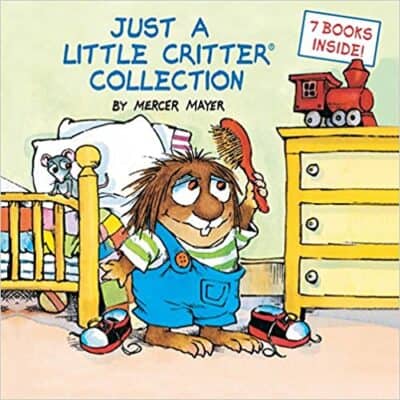 Quick Facts
Age Range: 3 years-7 years
Number of Pages: 256 pages
Illustrator: Mercer Mayer
First Line: "This morning I wanted to make eggs just for you…but the eggs were too slippery. I wanted to wash the floor just for you, but the soap was too bubbly."
Little Critter is a classic story of a critter (a hamster? Gerbil?) who will sound awfully familiar to your little one. Little Critter wants to do things all by himself, he sometimes throws a fit, he doesn't want to go to bed, and he sometimes makes a mess. We love this hardcover edition because it includes seven stories in one: Just for You, Just Go to Bed, All By Myself, I Was So Mad, When I Get Bigger, Just a Mess, and I Just Forgot.
These stories are cute and funny, with a relatable character for little kids. Your little one will also love searching for Little Critter's animal side-kicks, like the frog or mouse, in each scene. These books are lots of fun and entertaining to read. They usually have a positive message, too, where Little Critter learns something from his (also relatable) parents. These books are better suited for younger readers, though, so your child likely will only read these stories for a year or two.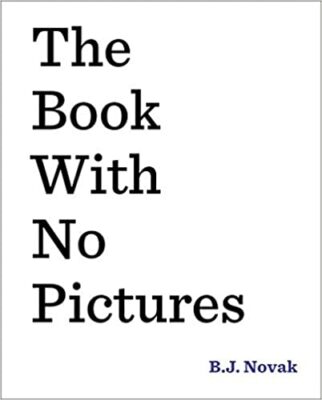 Quick Facts
Age Range: 4 years-8 years
Number of Pages: 48 pages
Illustrator: None
First Line: "This is a book with no pictures. It might seem like no fun to have someone read you a book with no pictures. It probably seems boring and serious. Except…"
The Book with No Pictures by B.J. Novak is exactly what it sounds like: a book without pictures. Instead, the reader must say all the silly things written on the pages to the delight of the listener. From ridiculous words and phrases to admitting to being a trained monkey, both parents and kids will find this book hilarious. We promise you won't even miss the pictures!
This is a great book for teaching kids that stories can be funny and entertaining with words alone. It's made for reading aloud, so you'll both enjoy laughing together as you read. What's nice is that the humor is funny to both children and adults. However, don't read this book aloud if you don't want your kid repeating, "Boo boo butt."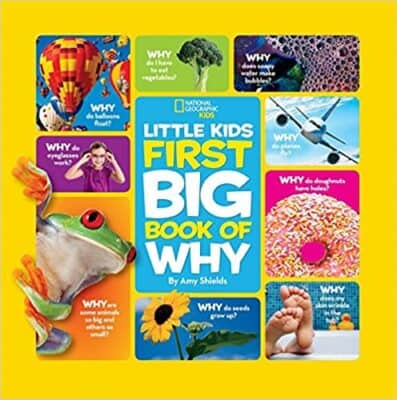 Quick Facts
Age Range: 3 years-7 years
Number of Pages: 128 pages
First Lines: "Why does Grandma have wrinkles? Why do I have curly hair? Why do people have twins? Why do I have to go to bed? Why am I special?"
Kids are born curious, which is a good thing because it drives them to learn. That's not to say all those questions don't get exhausting after a while! The National Geographic Little Kids Book of Why gives many answers to common questions little kids ask, so it's perfect for your four-year-old. The book covers questions on human beings, animals, how things work, and the wonders of the world.
Your four-year-old will love sitting and looking through all the colorful pages of this book, and you can read through the questions and answers together. Some of the answers are unsatisfactory in different ways, though. Some are too complicated for a four-year-old to understand because they used unfamiliar terms. Others are incredibly vague. However, the questions are always a good beginning point for a family discussion.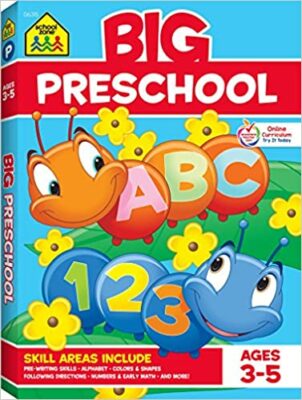 Quick Facts
Age Range: 3 years-5 years
Number of Pages: 320 pages
If you're looking for a workbook to keep your four-year-old entertained and help prepare them for kindergarten, then look no further. School Zone's Big Preschool Workbook is a perfect choice. The book begins with pre-writing skills like drawing lines and doing fun mazes. It covers the basics like colors, the alphabet, numbers, and counting. It also has more advanced skills like opposites, greater than and less than, patterns, matching, and feelings.
The bright colors and slow paces are ideal for keeping four-year-olds engaged. School Zone content is award-winning, so you can feel confident in what the book teaches your child. You can tear out the pages to easily make copies of them, and the workbook comes with a certificate of completion to help reward your little one for doing all that work! Although repetition is great for helping kids become more confident in learning, it can sometimes become tedious. This workbook is full of repetitive activities so that some kids might find this boring.