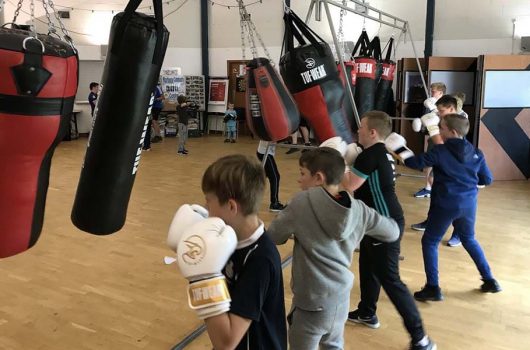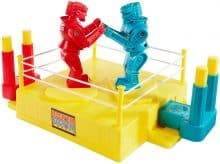 Mattel Games Rock 'Em Sock 'Em Robots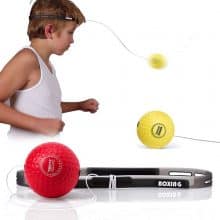 TEKXYZ Boxing Reflex Ball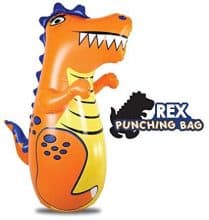 J&A's Inflatable Dudes T-Rex Dinosaur
Previous
Next
It might seem strange at first glance, but boxing toys for kids and toddlers don't have to be seen as promoting violence, necessarily. Consider this; combat sports can be extremely beneficial for not only a child's physical health but also their mental health as well. Instead of taking out the stresses of youth on sensitive objects such as furniture, their toys, or even other kids, they can safely let off some steam on an item that is built specifically for taking punishment. With that being said, what are some good-quality, absolutely safe boxing toys that would be perfect for the child in your life? Look no further!
With no further ado, let's jump right into the best boxing toys for kids and toddlers!
Top 15 Best Boxing Toys for Kids & Toddlers 2020
Final Words
Despite the sometimes negative connotations when it comes to toys and products relating to violent sports, boxing toys are a great way to get young kids and toddlers interested in a fantastic and ancient combat art that can benefit them in numerous ways while allowing them to have loads of fun at the same time. It is our hope that this list of products has helped you to determine the right kind of toy for your child in order to exercise and entertain your little one while piquing their interest in the exciting world of boxing!