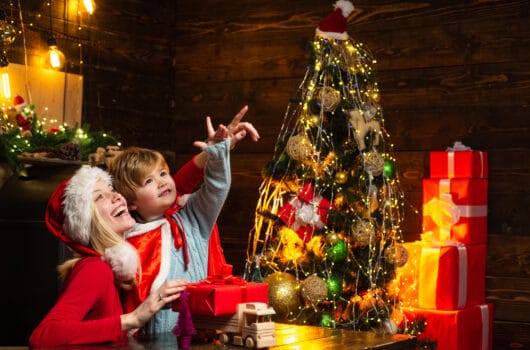 O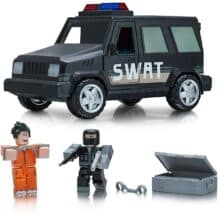 Roblox Action Collection
B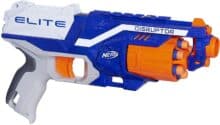 Nerf Elite Disruptor
P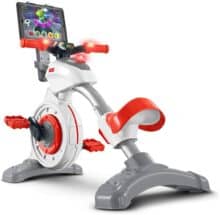 Fisher-Price Think & Learn Smart Cycle
Previous
Next
Christmas holds a special place in every child's heart for many reasons, but the chief among them is new toys! We can all remember the simpler times in our lives when opening up that perfect Christmas gift brought about pure and ecstatic joy.
Eventually, we all grow up and life becomes a lot more complicated, but we get to experience that innocent joy by watching happiness spread across the face of a special child in our life as they open up the present they just received.
That moment is an incredible one — but getting to that moment isn't always the easiest feat. Finding the perfect gift for your loved ones can be a difficult task, but we're here to lend a helping hand in your search for the most amazing Christmas gifts for the boys in your family.
Finding the Perfect Christmas Gift for Your Boy
The key to buying a gift for anyone is understanding the recipient's personality and knowing what interests they have. While all the items on our list are perfectly adequate gifts for any young boy, the best gifts are ones that speak directly to the person's interests.
Finding the right gift requires that you put yourself in the shoes of the recipient and apply all the information you have about them to decide what would make them the happiest. To help you find that perfect gift more easily, we structured our reviews with these ideas in mind.
Now, let's talk about the criteria we used for creating our list of the top 20 Christmas toys for boys and how we organized it all so you can find the right gift without spending the whole day at it. When assessing each gift idea, we considered how the product fares in three separate categories: what it does, quality, and who would get the most out of it.
What It Does
In this section, we'll talk about the product's intended purpose, additional features, and ease of use. This part of the review is dedicated to explaining what the toy is or does and how well it accomplishes serving that purpose.
Quality
Here we'll discuss the various aspects of the gift's quality such as what materials it's made from, how well it's built, and what interesting design choices and considerations were made by the creators.
Who It's Best For
This section will outline the type of kid who we think would get the most enjoyment out of the gift. We'll talk about the features and aspects of the gift we think are most relevant and we'll discuss the types of personalities that are more likely to be attracted to that sort of present.
Each product review will be wrapped up (get it?) with a final, brief pros and cons section so you can quickly scan through and find the most appealing items for you and your little tyke with ease.
Now let's get to the list before Santa comes knocking.
Top 20 Best Christmas Toys & Gifts for Boys 2020
Bottom Line
Whether you're looking for the best gift to get your kid started on his career path or just a fun time-sink, we've got you covered. Hopefully you've already found the perfect gift and didn't even bother to read to the end, but if you're still here, give our list one last scan before you leave to see if you missed anything.
We hope you find the perfect gift that will light up your son's eyes. Merry Christmas!