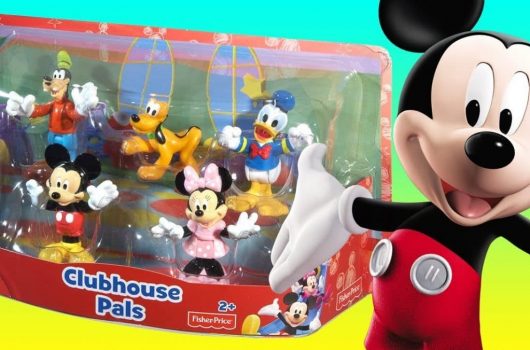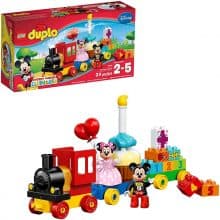 LEGO Duplo Mickey & Minnie Birthday Parade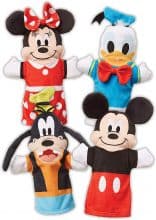 Mickey Mouse & Friends Hand Puppets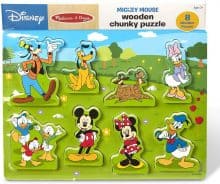 Mickey Mouse Clubhouse Wooden Chunky Puzzle
Previous
Next
Mickey Mouse's first appearance was in 1928 when he starred in the Walt Disney cartoon short Steamboat Willie. In the nine decades since his debut, the world's most famous mouse has entertained generations of kids and inspired a mountain of merchandise. If your toddler is obsessed with Mickey Mouse, you have a great opportunity to harness that enthusiasm by making sure they have access to educational toys that feature Mickey Mouse. We reviewed every toddler-friendly Mickey Mouse toy we could find, here are our favorites.
Features to Consider – Mickey Mouse Toys for Toddlers
Benefits of Mickey Mouse Toys for Toddlers
Kids of all ages often learn best when they are playing. This is particularly true of toddlers who tend to have a difficult time paying attention unless something captivates them. The addition of a beloved character creates an instant spark when a child sees it, which makes them curious and more willing to interact with a toy.
Choosing the Best Mickey Mouse Toys for Your Toddlers
The Walt Disney Company does not manufacture most Mickey Mouse toys themselves. Instead, they license the character to several different manufacturers of toys. While this is the reason there is a huge variety of Mickey toys for parents to choose from, it also results in an uneven level of quality. Here are the criteria we used to decide if we think a toy is worth buying.
Recommended Age: If you want your toddler to stay engaged with a toy, you should be sure to provide them with toys that are appropriate for their age and level of development. A toy that doesn't challenge your toddler is likely to bore them, while a toy that is too advanced can frustrate them. We like toys that appeal to wide age ranges because toddlers are likely to get years of play from them.
Fun Factor: No parent wants to buy their toddler a toy that sits unused at the bottom of a toy box. That's why we thought it was so important to make sure that every Mickey Mouse toy on our list is fun to play with in addition to having a positive impact on the development of your toddler.
What they learn: It's important to make sure your toddler's toy chest is filled with a wide selection of engaging toys that help them develop lots of different skills and interests. You never know which toy you bring home will set your toddler on their way to a lifelong passion of their own.
Choking Hazards: For parents of toddlers who are prone to putting small objects into their mouths, we've indicated which Mickey Mouse toys on our list contain pieces that could be a choking hazard.
Top 14 Best Mickey Mouse Toys for Kids 2020
Final Words
He's the leader of the club that's made for you and me! Our search for all things Mickey led us to find a bunch of really great toys that parents should feel good about buying for their toddlers. We were amazed by how many unique Mickey Mouse themed toys we were able to find that help toddlers learn through play.
If your toddler lights up when they see Mickey Mouse, you should use that to encourage them to learn and try new things. Having a familiar face like Mickey can really help them develop an instant connection with their new toy, engaging their curiosity and breaking down barriers to learning. Every Mickey Mouse toy we reviewed was filled with Mickey's trademark positivity and contained messages that parents unanimously agreed were beneficial for their kids.