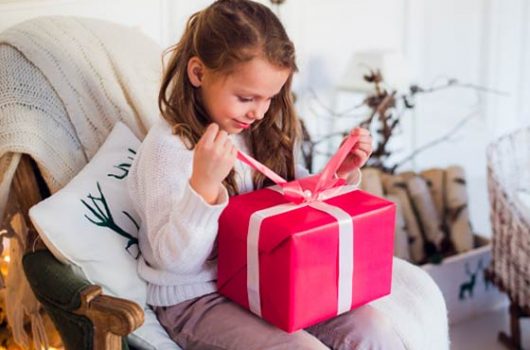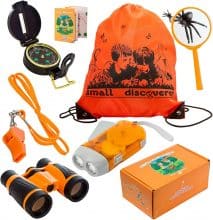 Outdoor Exploration Set - Kids Adventure Pack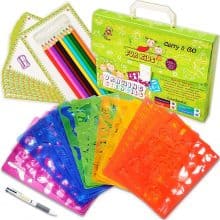 Drawing Stencils Set for Kids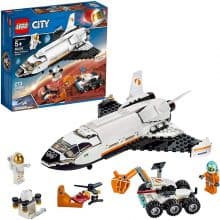 LEGO City Space Mars Research Shuttle
Previous
Next
There is nothing worse than going through the mall after mall looking for the perfect Christmas gift only to come up empty-handed after hours of effort. Of course, settling for a less than ideal gift is not a good solution, either.
Fortunately, there is a better way, and we are here to help you find the best Christmas toys for your son, daughter, nephew, niece or whichever young one you plan to surprise on Christmas morning. The following is an overview of tips on how to choose the best Christmas toys for boys and girls, including 15 well-reviewed and fun toy options to consider.
What to Consider – Christmas Gifts & Toys for Kids
Online shopping for Christmas toys is often a great way to search through numerous options at once, rather than relying on the small selection of options at the mall. However, the downside to online shopping is you are not able to review the product in person before you purchase, which is why relying on quality reviews, product information, and expert information is important when deciding which Christmas toy is best.
In this guide, we make shopping online for the best Christmas toys for boys and girls easy. We highlight 15 well-reviewed and rated options, and discuss the pros and cons of each option. We also point out what may draw boys and girls to a certain product, and we offer our suggestions for the perfect toys for boys and girls who love the outdoors, sports, music, arts and crafts, dinosaurs, and much more.
It is helpful to not only choose a gift you feel your little one will love, but also which gift is the most practical for parents as well, considering factors such as how well the gift will help improve a child's development, how easy it is to install, and more. Regardless of personal preference, each option makes for an excellent Christmas day gift your little one will enjoy. Now, let's get into ranking and reviewing the best Christmas toys for boys and girls.
Top 15 Best Christmas Gifts & Toys for Kids 2020
The Bottom Line
While the child you are shopping for, like all people, is likely to have a preference towards one type of toy or another, they understand perhaps even more than adults that the thought behind the gift is meaningful than the gift itself. Every gift on this list has a track record of being loved by many children, so regardless of the final decision you make from our list of the best Christmas toys for boys and girls, there is no doubt they'll be excited from the moment they open your gift.