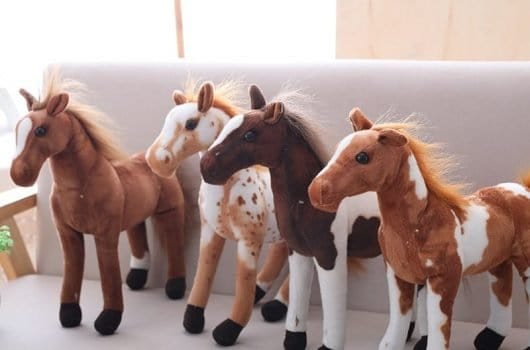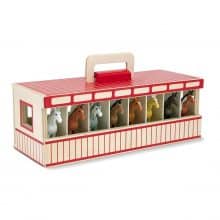 Melissa & Doug Take-Along Stable Set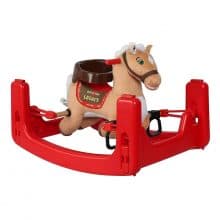 Rockin' Rider Grow-with-Me Horse Toy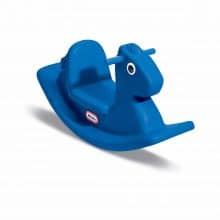 Little Tikes Rocking Horse
Previous
Next
Many kids have a soft spot for horses. However, it's not a good idea to have young children around real horses without proper training.
To satisfy kids who love ponies but aren't quite ready to interact with real horses, you can get them a horse toy. In this article, we explore some of the best horse toys for kids you can buy in 2020.
Features to consider in Good Toys for Kids
There's a wide range of kids' horse toys available on the market today. Hence, it can be a daunting task finding the best horse toy for your child. To make your work easier, here are some essential things to consider before choosing which one to buy.
Age
Keep in mind the age of the child who will be using the horse toy. Horse toys typically have an age range recommended by the manufacturer. This will help you determine if your preferred toy is age-appropriate or not.
Quality
As with any toy, you want the best quality product for your child. If a kid loves a toy, they'll hardly put it down. When subjected to continuous use, a toy will inevitably undergo some wear and tear.
To ensure the toy stands the test of time, you should go for something that doesn't break easily. Be sure to buy high quality. Keep in mind that cheaper products usually have weaker materials, which are more prone to breakage.
Type
There are several different types of children's horse toys. Consider the kind of toys your child enjoys playing with the most. This will help you find the best horse toy for them.
The most common types of horse toys include mechanical horse, rocking horse, inflatable horse, and a wheeled toy horse.
Functionality
You can categorize horse toys in terms of functionality. As such, there are horses to ride, horses for art enthusiasts, as well as horses to role-play with.
When shopping for the best horse toy for your child, think about the activities he already loves. Consider what he will really enjoy. In this way, you can be confident that the product you purchase is something your child is going to appreciate.
Safety
Safety is another important consideration when choosing a horse toy, especially for a younger child. Choose a toy from a reputable brand which has positive customer reviews regarding safety. Avoid toys with many small components when purchasing for a younger child.
Now, let's explore 30 best horse toys for kids.
Top 30 Best Horse Toys for Kids 2020
Final Thoughts
Horse toys are an excellent way to develop your child's love and knowledge of horses. Besides hours of exciting play, these toys also help promote the child's creative thinking skills, as well as balance and coordination.
With numerous options on the market, be sure to get the right horse toy for your child. Consider the main features, age recommendations, pros, and cons, among other aspects. We hope this review of the best horse toys for kids will help you find the right toy for your child.