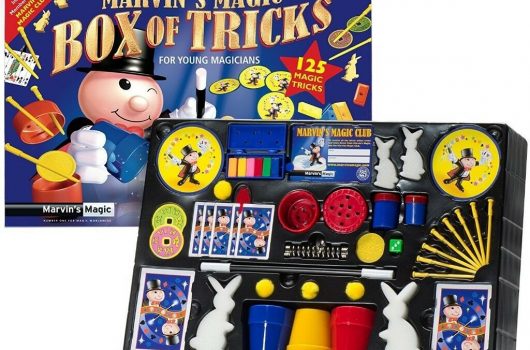 1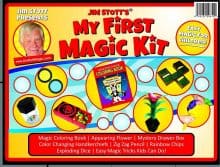 Jim Stott's My First Magic Kit for Kids
2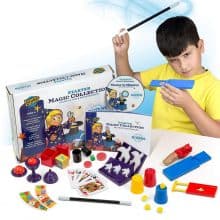 Learn & Climb Beginners Magic Kit Set for Kids
3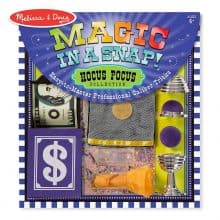 Melissa & Doug Magic in a Snap
Previous
Next
The world of magic can be pretty amazing to children. It can provide them with amazement that engages them for hours and sometimes even years. Watching magic, learning magic, and completing the illusions by themselves can give them some of the strongest developmental benefits. Performing illusions and tricks takes lots of practice.
It requires children to master several skills that benefit them physically and mentally. The challenges will benefit them with a skill set that gives them hand dexterity, excellent fine motor skills, gross motor skills, and self-confidence that cannot only be seen in a social setting but also in the classroom as well. Giving your child a magic set will allow them to experience the art of illusions first-hand.
Top 30 Best Magic Kits for Kids 2020
The Verdict
Everyone likes magic. Just imagine your child's face when you watch their show with delight! Learning the magic not only develops fine motor skills at a young age but also helps prevent stage fright and build self-confidence. All of this will help to prepare kids for real life and dealing with people.
These awesome magic kits for kids and beginners will bring your child off to a good start due to the completeness of each kit. When kids learn about magic, they also end up learning about science. Performing magic tricks is also a great way to help kids build their self-confidence besides developing critical thinking skills, cognitive skills, and hand-eye coordination. The best magic kit contains kid-friendly instructions, high-quality props and a variety of easy-to-learn tricks.