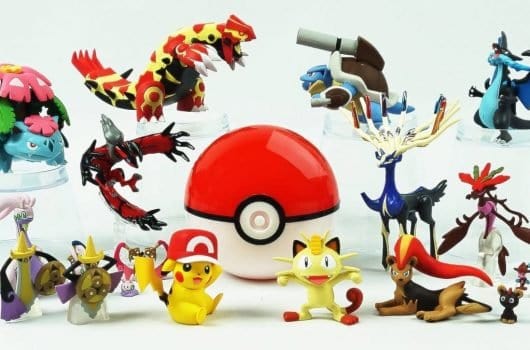 1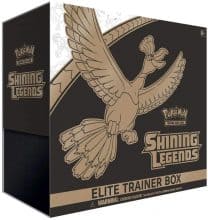 Pokemon Shining Legends Elite Trainer Box Collectible Cards
2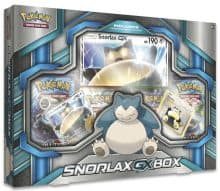 Pokemon TCG: Snorlax GX Box Card Game
3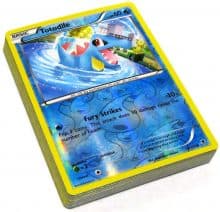 Pokemon Random Reverse Foil Single Cards, Lot of 25
Previous
Next
Pokémon is a Japanese franchise of toys and video games that is popular across the globe. It's not only popular among kids, but also among adults and kids who grew up in the '90s and 2000's. From Pokémon Red and Blue/Green in the GBA up to the latest ones on the Nintendo Switch, such as Pokémon Shield and Sword, and Pokémon Sun and Moon, the adventures to finding different Pokémon and catching them never ends. There's also the app called Pokémon GO that has enabled the franchise to be marketed to the Gen Z's or the millennials.
If your child wants to be a Pokémon trainer like Ash and his best buddy Pikachu, they'll love Pokémon toys that are meant for them. Your children can join Ash and Pikachu on their adventures while they both learn compassion, friendship, and what teamwork is all about. Whatever form of play your child is looking for in the world of Pokémon, these top 30 Pokémon toys in the list here are the highest-rated Pokémon toys on market today. They come in various toys, such as card games, video games, figures, and other memorabilia. If you're a true Poke-fan, then you'll most likely recommend to other parents and purchase for your little kids.
Top 30 Best Pokémon Toys 2020
The Verdict
It would seem that buying toys is easy. Just head to the store or shop online. However, getting the right toy is more than just picking the first random toy you find. Before buying the perfect Pokemon toy for the child in your life, narrow down your options based on their age and what their interests are. The Pokemon theme is huge, and unless you know what you're looking for, you could spend hours looking through toys without ever making a decision.
Are you looking for educational toys that'll teach your child something as they play? Or are you looking for Pokemon toys for an older child, such as new cards for the Pokemon Trading Card Games? Consider what your child is going to do with their new toy – games, creative play, or a toy to add to their ever-expanding collection of Pokemon action.