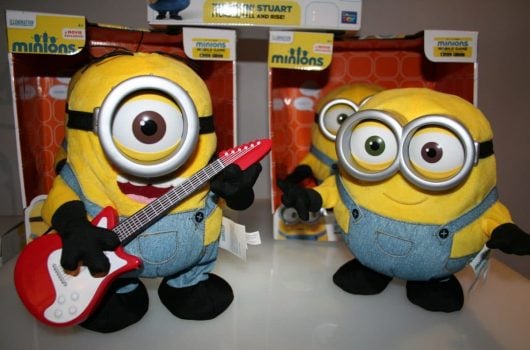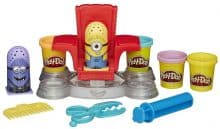 Play-Doh Disguise Lab Despicable Me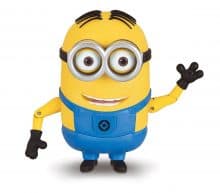 Despicable Me Talking Minion Dave Toy Figure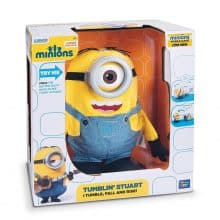 Despicable Me Minions Tumbling' Stuart
Previous
Next
Minions are little yellow creatures who have evolved since the dawn of time. They've featured in such films as Despicable Me and had their own successful spin-off show. They mischievously search for an evil Master to take over the world whilst having a lot of fun doing so. Characters include Stuart, Bob, and Dave, as well as many more.
So, if you find your child walking around saying "Bananaaaah" or other gibberish words, there's no need to worry. Like millions of other kids and adults, they've simply fallen in love with the Minions. If the Minion craze has hit your household, we have prepared a review of the top 30 best Minion toys in 2020. Not only are these toys geared towards a wide age range for kids but are also fun and developmentally appropriate.
Top 30 The Best Minion Toys 2020
The Verdict
There is a lot of variety when it comes to purchasing Minion toys. There are interactive talking character toy and toys based on scenes from Despicable Me 3, that your child will enjoy playing with. There are also timeless classic toys that have been Minion branded which are lovely family toys that will have the extra appeal to your young Minion fan.
If in any doubt over which toy that would be best for your child then there's always the much loved soft cuddly toy range. Every child would love their favorite minion character as a soft toy. Our top 30 best Minion toys cover all these toys to help you choose one that your child will love.