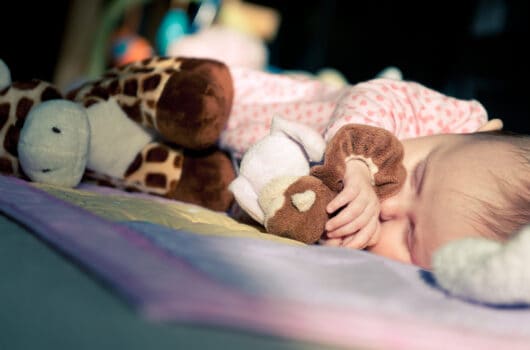 O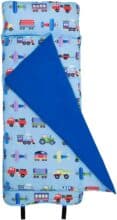 Wildkin Original Nap Mat and Pillow
B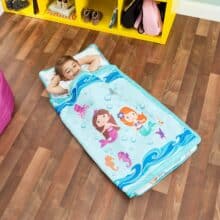 Everyday Kids Toddler Nap Mat with Removable Pillow
P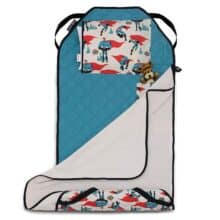 Urban Infant Tot Cot
Previous
Next
If there is one thing babies and toddlers love, it's sleeping. It may seem like your little one can sleep forever. That's because their growing body requires copious amounts of sleep. It's recommended that toddlers sleep between 11-14 hours each day. That's too much sleep to get in during the night, which means they're going to be napping often.
In order to get restful sleep while napping, babies and toddlers need to feel safe, comfortable, and cozy. This is where nap mats enter the mix. Nap mats resemble sleeping bags, but they're made with more luxurious materials and often come with pillows and blankets. Many nap mats are also portable and store easily, making them great for daycare, preschool, and kindergarten.
Things to Consider When Shopping for Nap Mats
Nap mats may seem like straightforward products, but if you're not careful, you can end up with the wrong one. Different children have different needs, so take some time to look over these important things to consider.
Ages
First and foremost, you want to find a nap mat that's age-appropriate. There are plenty of options, but the age guidelines can be tricky. For example, most products are recommended for children between 2-5, but some are useful for kids up to ten years old. Luckily, the age recommendations listed in the product descriptions below are reliable. You can also use the size of the nap mat to determine which age it's suitable for.
Material
The material that a nap mat is made out of determines the quality of the product. The majority of nap mats are made with cotton, polyester, or a blend of two. Cotton is soft and comfortable, while polyester offers more support and durability. For the best comfort and durability, shop for products that include both cotton and polyester.
There are also a lot of products that use microfibers. While microfibers come from different plastics and materials, nap mats are typically made with polyester-based microfiber. Microfiber sounds fancy, but it's not too complicated. It's just tiny fibers with a diameter of less than 10 micrometers. That's roughly ⅕ the size of human hair.
Size
Nap mats come in a lot of different sizes. Nap mats that come with pillows and blankets are also bulkier than those that don't. When looking at the size of a nap mat, there are a few things you want to consider.
First and foremost, you want to make sure it's long enough for your toddler. For this reason, we recommend shopping for nap mats that are at least 42″ long. Nap mats of that length, or more, will last your child years.
While length is significant, the thickness is too. Most nap mats are around an inch or two thick. Anything less than an inch is going to be uncomfortable on hard surfaces because there will be a lack of support.
Now that you understand a few of the reasons that you may want to choose one mat over another, here are our picks for the top nap mats for your little one.
Top 10 Best Nap Mats 2020
Everything You Need to Know About Nap Mats for Babies and Toddlers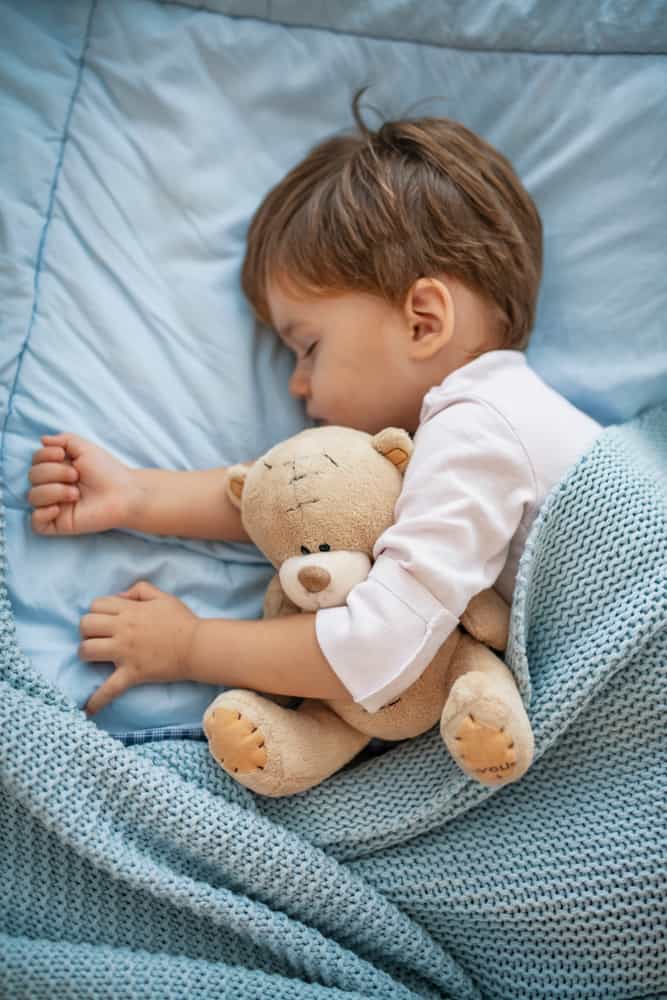 Shopping for a nap mat may seem easy when you have the products in front of you, but you still need to be careful. There are a lot of features and situations to consider. Plus, some nap mats are better suited than others for school, daycare, and home use. So, we're going to take you through everything you need to know about nap mats, this way you can narrow down your options.
How Location Plays a Role
Shopping for nap mats is a little less restrictive than other baby products. The age recommendations are looser than other products, and they share many of the same features. While most nap mats are very similar, some serve different purposes than others.
It's all about where and how your child will be using a nap mat. For example, using a nap mat for a sleepover is different than using one at daycare or preschool.
Daycare
We'll start with daycare. Children can start going to daycare at 12 months old. While you can wait until they're older, immersing your child in daycare has social benefits for developing babies and toddlers. Plus, daycare can help both parents get back into their usual work routines before school starts.
If you are sending your child to daycare at a young age, you're going to need a reliable nap mat. For daycare, we recommend choosing a product that's easy to carry, comfortable on hard surfaces, and comes with a name tag.
An excellent nap mat for daycare is the Lambs and Ivy Nap Mat. It features a roll-up design and comes with a pillow, blanket, and name tag.
Preschool
Preschool is the next step in your child's life. It's the first time they'll be introduced to a learning environment, but it's similar to daycare. If or when you send your child to pre-k is up to you, but we recommend enrolling your child between ages 3-4.
If you're sending your child to preschool, you're going to need a high-quality nap mat that looks nice and feels comfortable. Unfortunately, kids can be competitive, so the theme of a nap mat is more important in preschool.
An excellent nap mat for preschool is the Wildkin Original Nap Mat and Pillow. We like this choice because it's made well and can take a beating.
Sleepovers
Sleepovers are different than daycare or school situations. Sleepovers don't require expensive nap mats or additional features. Still, they should be portable and represent your child's interests. So, for sleepovers, consider a nap mat that comes with a theme that helps your child express themselves.
While there are a lot of great options, our favorite nap mat for sleepovers is the Disney Mickey Mouse Padded Toddler Easy Fold Nap Mat. We think it's a great choice because it comes in many different gender-neutral styles. It's also large enough to accommodate children up to five feet tall.
Nap Mats for Toddlers and Babies FAQ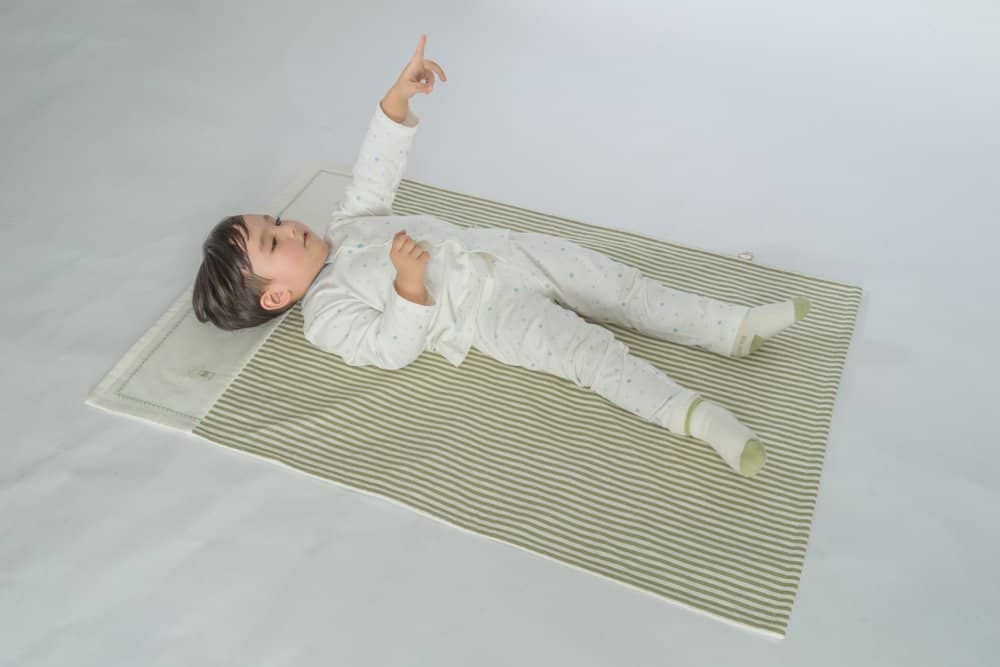 When Should I Introduce a Nap Mat?
Nap mats come in all different shapes and sizes, so you can introduce one whenever you're ready. Still, we recommend waiting until your child is at least one year old. If they're too young, a nap mat can be dangerous and lead to accidents. If possible, hold off on introducing a nap mat until your child is between 1-5 years old.
Do Children Need a Nap Mat for School?
Nap mats are great for children in preschool and kindergarten. While a nap mat isn't always a requirement, they can help make sure your child is resting well during designated times for naps during the day. If you want to make sure your child is safe and comfortable during naptime, you should send them to school with a quality mat.
Do Children Need a Nap Mat for Daycare?
Many daycares supply nap mats and comfortable areas for napping. Still, you're taking a gamble by having your child use someone else's nap mat. If the daycare hasn't cleaned the nap mats, it can lead to illnesses. For this reason, we always recommend sending your child to daycare with a nap mat that has a name tag.
Can Two Children Use the Same Nap Mat?
You might be tempted to use one nap mat for more than one of your little ones, but we recommend against it. If one child becomes sick, bacteria and viruses can spread to your healthy child through the nap mat. That's why we recommend that each child in your house has their own personal nap mat.
Wrapping Up
Giving your little one the sweet dreams they need is hassle-free if you have the right nap mat. While nap mats are similar products, you still need to choose carefully. Some nap mats are better in some situations than others, so always stop based on your needs.
There are also a lot of different styles to choose from, so it's not hard to find one your child will fall in love with. Plus, since these products are affordable, feel free to experiment with a few until you find the best nap mat for your toddler.