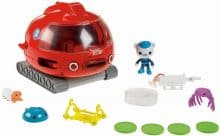 Octonauts Launch and Rescue Gup-X Vehicle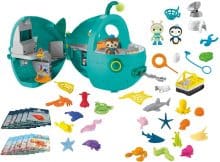 Octonauts Gup-A Megapack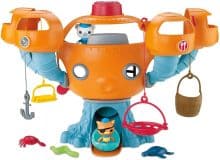 Octonauts Octopod Playset
Previous
Next
The Octonauts are a crew of eight cute animals whose job is to explore the sea in search of adventures and fun.
The Disney TV show has plenty of fun-loving characters and educational materials. It is hard to find a kid or parent who doesn't love it.
If your kid loves Peso, Barnacles, Kwazii, and Shellington, and is happy every time they hear their stories, they will undoubtedly be delighted with some Octonauts toys.
Finding the right toy isn't easy, as most parents aren't familiar with the characters.
Luckily, we are explorers too.
We've searched and selected the best Octonauts toys for kids.
Top 27 Best Octonauts Toys for Kids 2020
Final Words
The Octonauts help youngsters learn about oceans, science, and animals. The show is inspirational, educational, and popular.
The key to finding the right Octonauts toys is knowing which characters and vehicles your kids like the most.
Is it Kwazii, Shellington, or Peso? Or all of them? Each of these sets comes with a different set of figures, so look to see who's in it before buying.
All the Octonaut sets on this list are well made and will let your kids play out their favorite moments from the TV show. Enjoy the adventure!