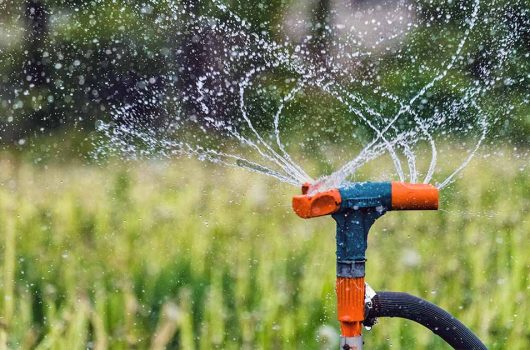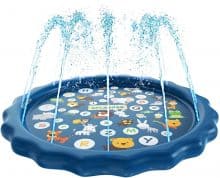 SplashEZ 3-in-1 Sprinkler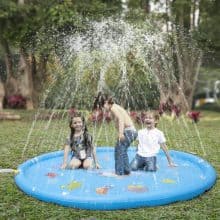 KKONES Sprinkler Pad and Splash Mat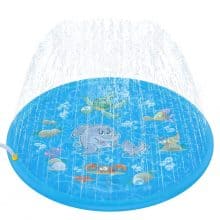 Tobeape 68 Inch Sprinkle and Splash Play Mat
Previous
Next
Kids love playing in the water, especially during hot weather. Or is it? If you're not able to invest in a pool to keep your kid entertained, a kid sprinkler would be an excellent option that will cool down the young one at the same time stimulate their minds as they have fun outdoors. Children sprinklers are also a great way to keep your child away from the screen and a fantastic break from school for fun-filled joy and freedom.
Kids' sprinklers are inexpensive and easy to use. There are many sprinklers in the market that cater to children of all ages from toddlers, juniors, and older kids. The kids' sprinklers can twist water, come in colorful characters, and are also safe. In this guide, we've picked the best 30 water sprinklers that will offer your child with fun moments this summer.
Top 30 Best Sprinklers for Kids 2020
Finally
Since children love playing in the water, these sprinkler systems in this guide will serve as an ideal source of creativity and imagination. Besides, some sprinklers in this list serve a multipurpose function as an irrigation system and a play toy for kids, making them a versatile product that can serve more than one purpose. They use less water than some household appliances but offer fun, social, and emotional development of a child.
Additionally, sprinklers are easy to use and operate and will spray water in the desired direction. Most feature environmentally friendly material construction meaning they are safe to use even with very young children. Besides, kids who are old enough above four years can play unattended so that you can complete some chores or continue to have fun if attending a party.