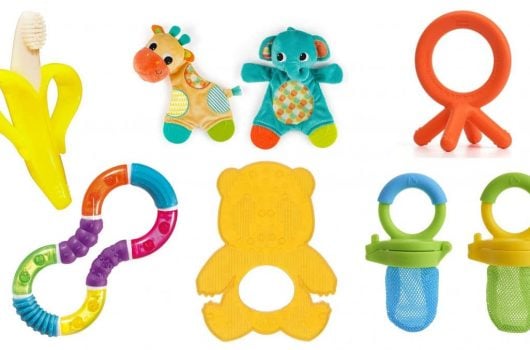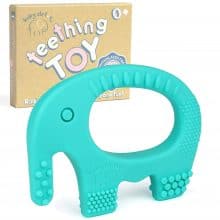 Baby Elefun Teething Toys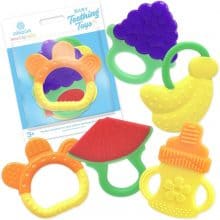 Ashtonbee Silicone Baby Teething Toys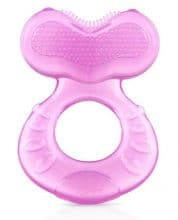 Nuby Silicone Teethe-EEZ Teether
Previous
Next
Teething toys are the most necessary of the unnecessary things you'll buy for your baby. In all truth, you could probably buy a teether and survive. But then at some point, around 5-months of age, your baby will be in so much pain that your motherly instinct will kick in and you'll feel obligated to do something about it. Not to mention the number of sleepless nights and headaches you'll have from a screaming baby that can't relax.
Getting your baby a teething toy will help them break through the pain, and will provide them with necessary entertainment and even develop cognitive and psychomotor skills. Teething toys are extremely cheap, so it should never be a problem to acquire at least a few and have one on hand at all times. To help you choose, here's a review of the top 30 best teething toys for babies.
Top 30 Best Teething Toys for Babies 2020
The Verdict
Baby teething toys are an unnecessary necessity, but they're also cheap and easy to acquire. One should have a few of them on hand at all time, and you should try to get them as soon as possible. You never know how early teething will start for your baby. Nonetheless, it's a toy that goes in the mouth, and so it's very important to adhere to safety standards and always keep an eye on the baby.
If you understand the need for these teething toys, then this list of the top 30 best teething toys for babies will help you choose the right one for your baby. You should look for one that'll not only provide pain relief for your baby but also offer sensory development to them. The toy should also be safe for the baby to use.