Top 30 Best Toys and Gift Ideas for 10-Year-Old Girls 2023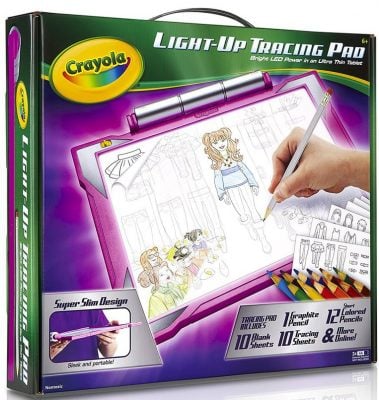 Recommended Age: 6-15
This tracing pad lets your daughter draw like a pro. It comes with a graphite pencil, 10 colored pencils, 10 tracing sheets, and more to make your daughter's drawing experience fun and enjoyable. It has a glow-in-the-dark feature that illuminates the tracing sheet making the tracing pad more interesting.
It is easy to use, and you can download over 100 images from the internet for your daughter to choose from so she is not required to draw anything from scratch. The pad had a paper-locking feature to hold the sheets in place. It encourages your daughter to become creative and imaginative, and it improves her hand dexterity.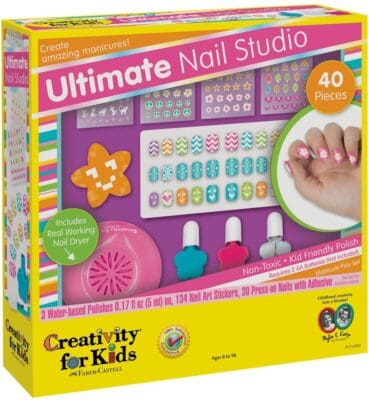 Recommended Age: 8+
Looking to make the 10-year-old girl in your life feel special? This manicure play set is the ticket to a fun, home-brewed spa day, all packaged in a simple box. With nail files, buffers, press-on nails, stickle nail art, and more, it's got everything a real nail salon does. But it's even better than a trip to the manicurist, because everything is up to the user! A full battery-powered nail dryer is great for setting nail polish quickly, although it doesn't come with the two AA batteries necessary to power it. Speaking of nail polish, the kit contains non-toxic, kid-friendly polish without all of the toxic chemicals and harsh smells seen in other nail polishes.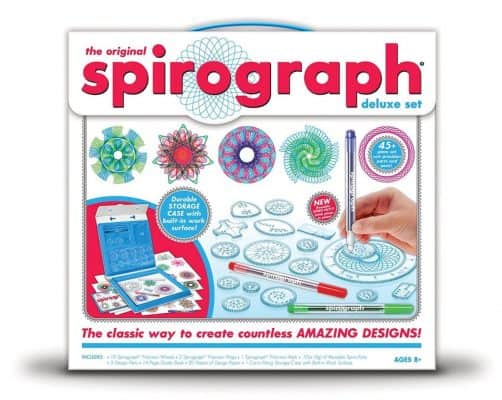 Recommended Age: 8+
Your daughter can finally create beautiful and intricate designs with this product. It provides unlimited possibilities for designs and is a perfect gift for any art lover.  It includes several pieces, and your daughter can experiment with new designs to come up with unique works of art. The Spirograph is easy to use, and it comes with an organizer tray to keep the pieces in order and prevent them from getting lost.
The 3 pens have different colors to create eye-catching images, and it is compatible with other Spirograph sets allowing your daughter to play with her friends or even family. It develops your daughter's interest in art and encourages her to be creative and imaginative, and also promotes fine motor skills.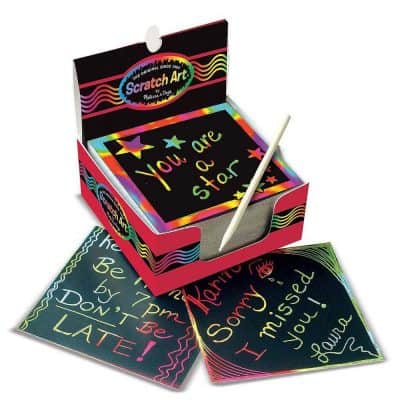 Recommended Age: 4-15
This set includes a reusable wooden box dispenser, 125 mini notes with rainbow colors, and a wooden stylus for your daughter to scratch the notes with beautiful designs. It provides your daughter with a variety of options for doodling, drawing, and many more. She can also use it to surprise someone or send a loving message to her friends.
The desktop dispenser keeps everything organized so your daughter will easily clean up after herself. The notes do not leave a lot of mess when they are scratched, and the set is great for indoor play. It brings out your daughter's creativity and allows her to express herself. It also improves her hand-eye coordination and promotes fine motor skills.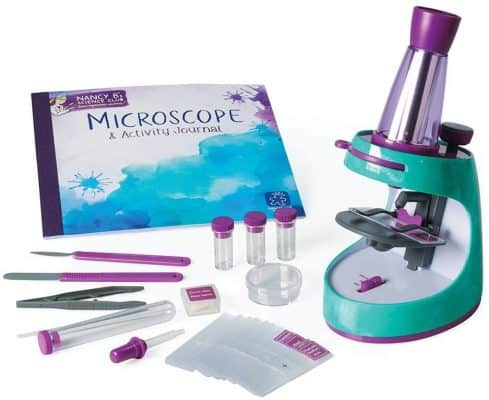 Recommended Age: 8-12
This microscope lets your daughter conduct biological experiments just like a real scientist. It lights up to improve your daughter's experience and has an activity journal that has step by step instructions she can follow to collect, dissect and study specimens. It has all the tools needed to conduct successful experiments, and the microscope is easy to use without adult supervision.
The eyepiece has a rubber cup to protect your daughter's eyes. It is very sturdy and can withstand several drops and hits. It is brightly colored, so your daughter will love using it. It helps develop her interest in biology, and also lets her use her creativity and promotes fine motor skills.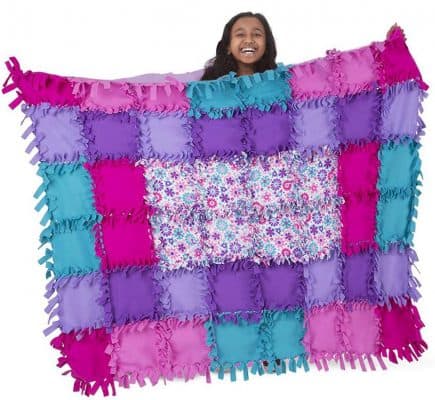 Recommended Age: 6-10
This fleece comes in 48 square pieces that can be easily tied together to create one large beautiful fleece for your beautiful girl. It has a flower pattern and coordinating colors, and your daughter can get creative with the pieces and create a fleece only unique to her, and she can also create scarves by tying together a few pieces. It is easy to clean and is made from good quality material, and is thick and fluffy to keep your daughter warm at night or during cold seasons.
Tying the fleeces together is quick and simple, but instructions have also been included in case your daughter gets stuck. It sparks creativity and develops fine motor skills, and it also improves her color coordination.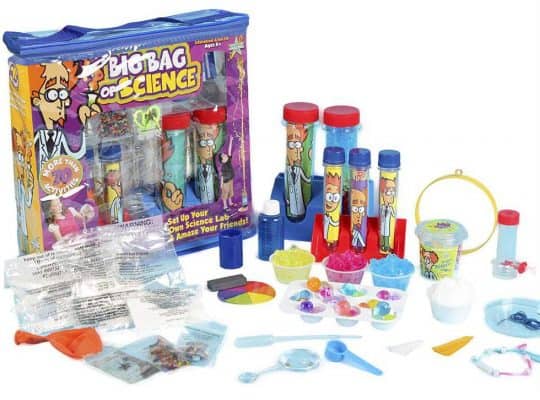 Recommended Age: 8-10
This science kit has many fascinating activities to keep your daughter's attention for a long time. It includes real scientific tools and a guidebook that your daughter will use to perform experiments. Some of the activities include growing clear crystals, creating instant worms, creating instant snow, and many more fun activities.
It has a reusable zipper bag which is used to store all the items of the experiment when not in use. The ingredients are non-toxic, and the components are safe for your daughter. The kit focuses on promoting interest in math, science, technology, and engineering, and it encourages creativity. By performing real experiments, your daughter's confidence will increase as she discovers and explores new skills and ideas.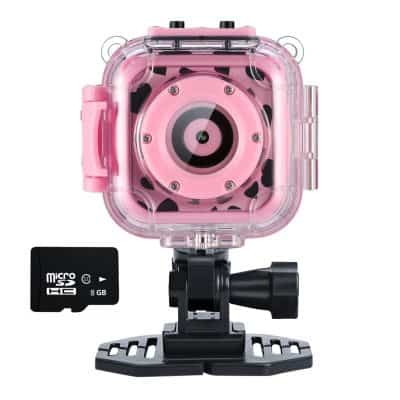 Recommended Age: 6+
This youth-oriented camera allows your daughter to take photos and record videos that she can replay and delete. It features an inbuilt microphone to allow your daughter to record sounds and good quality batteries that go for a long time without running out, and it also captures good quality pictures. It is sturdy and can withstand several drops and bumps and is easy to operate. It has a beautiful design and is perfect for your little girl.
It is waterproof, allowing your daughter to take pictures or record herself in water, and comes with a neck strap to make it easy to carry. It develops your daughter's interest in photography, and it also promotes her creativity.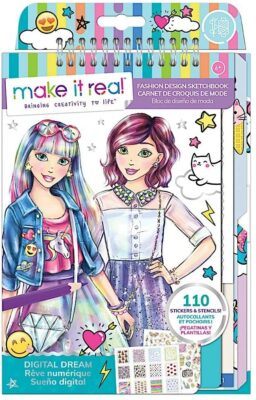 Recommended Age: 6+
By 10 years of age, most young girls have outgrown coloring books and have entered a new phase of seeking out interests, hobbies, and even potential careers. This more mature design sketchbook combines the calming and fun pastime of a coloring book with a brand new hobby: fashion. It's cleverly designed, with the early phases of the book including stickers, stencils, and even drawing guides that can help your child develop drawing skills and fashion sense.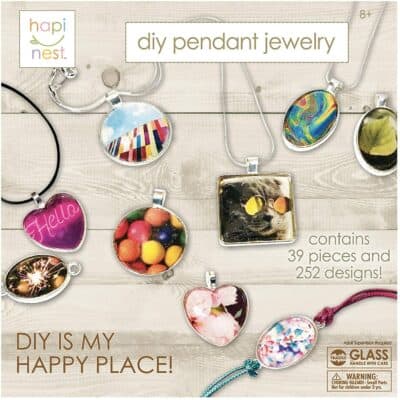 Recommended Age: 8+
Got a daughter with a penchant for arts and crafts? This jewelry-making kit could do the trick, as it's set up to help make the jewelry creation process simple and easy by creating bases (like necklaces and bracelets) as well as pendants and amulets that can be designed and customized. While it's a phenomenal set and can be customized limitlessly, the bracelets and necklaces themselves are relatively fragile.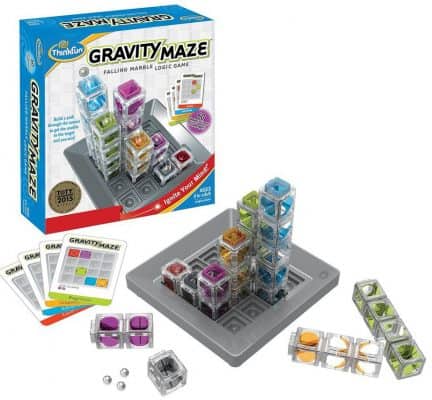 Recommended Age: 6+
This is one of the most popular toys worldwide year after year, and not just because it's fun to play with. This marble-run maze can be set up with a virtual infinity of combinations, each of which can vastly change the difficulty of the puzzle. The goal is to solve it so that the marble starts in one place and ends up somewhere else, creating a fun logic game that helps with spatial and math skills as well. While the first few levels aren't too tricky, the difficulty ramps up quickly.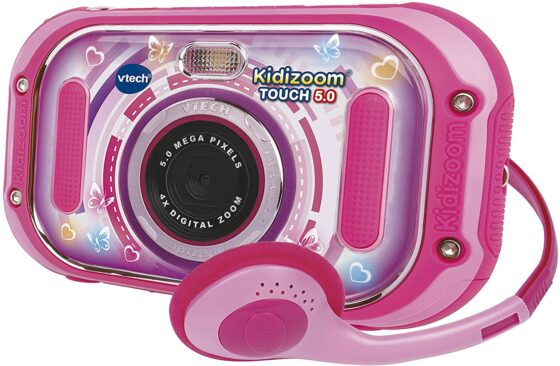 Recommended Age: 6+
Most ten year old girls aren't quite ready for a fully-featured DLSR, but this camera combines simplicity with enough features that it can help teach the fundamentals of photography. It's got a zoom function, a touch screen, and a 5 MP sensor that will produce high quality images.
It's durable as well, and inexpensive enough that you won't ever be afraid to throw it in the backpack before an adventure. If your child takes to the hobby, though, upgrading to another more professional camera could be expensive.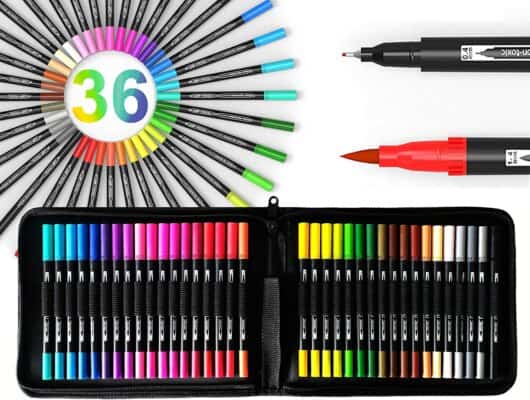 Recommended Age: 5+
If your child is into art, this 36-marker set will allow her to add brilliant, beautiful colors to their works. The non-toxic markers are available in a tremendous variety of colors, designed to be smooth-flowing and long-lasting for months and even years of unlimited creativity. They come in a premium-feeling case that's quite compact, letting your daughter take her markers on the road.
Non-spill tips and sturdy, thin construction means they're unlikely to break or spill ink. If your child is very advanced, though, be aware that these markers won't blend.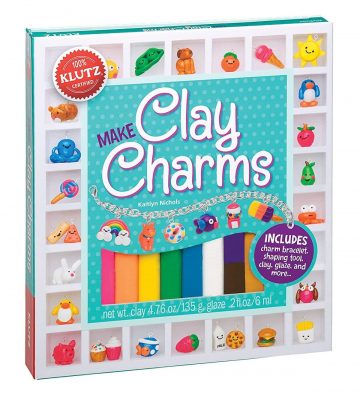 Recommended Age: 8-15 years
This kit allows your daughter to make her own charm bracelets and is great for indoor play during dull days. It includes brightly colored pieces of clay, a clay shaping tool, a stand for drying the clay, a charm bracelet, and much more. It also comes with clearly illustrated instructions to guide your daughter while she creates her charms.
There are several designs your daughter can choose from so she can create her favorite designs. She learns step by step about how charms are created, from shaping, baking, glazing, and even attaching them to the bracelet. This kit is excellent for keeping your daughter occupied as she learns new skills. It stimulates her creativity and imagination, while also promoting dexterity and hand-eye coordination.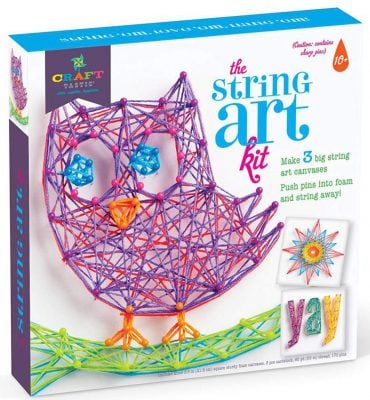 Recommended Age: 9-15
This kit lets your daughter create beautiful designs out of her imagination or by following the designs provided. It includes 3 foam canvases that act as a base for pushing the pins into them. The canvases come with ready patterns to make work easier for your girl. The kit allows your daughter to do three craft projects, and she can showcase her work by hanging them on a wall. It is simple to use, and no special tools are required. The foam canvas is also very sturdy and will hold the pins intact to allow your daughter to string conveniently.
It helps boost creativity and imagination and improves her hand-eye coordination. It also promotes problem-solving skills and will increase your daughter's confidence.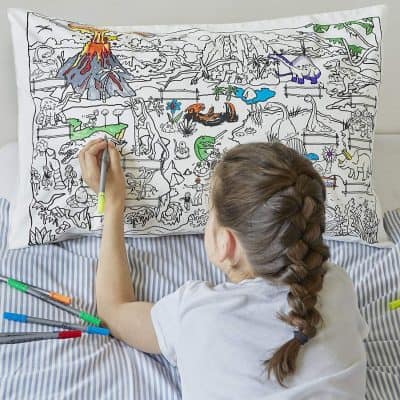 Recommended Age: 5+
Your daughter will definitely have something nice to dream about every night with this pillowcase. It comes with a set of 10 colorful double-ended fabric markers for your daughter to create her own dinosaur world. The marker colors completely wash out in hot water so she can use different colors the next time she goes on another adventure.
The pillowcase is greatly detailed and provides a lot of coloring options for your girl, and you do not have to worry about her waking up with a colored face. The ink used is also non-toxic and also won't stain her bedding, and the case is of good quality so it will look new even after a couple of washes. Your daughter gets to be creative and develops an interest in art.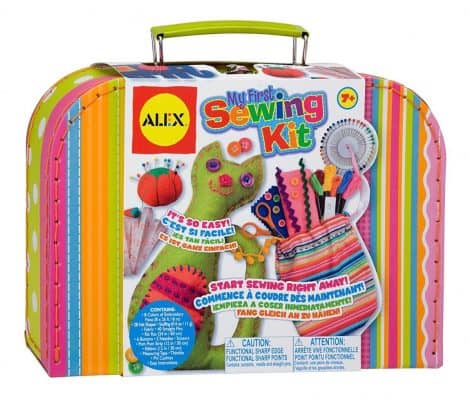 Recommended Age: 6+
Introduce your daughter to sewing with this my first sewing kit and let her learn how to work a thread and a needle at an early age. It includes all the materials your daughter will need to do her sewing and embroidery conveniently.
She can make beautiful stuffed animals, notebook covers, and many more using the clear instructions included to guide her. They come in excellent storage and carrying case so that your daughter can easily travel with her tools and not lose some of her materials. She will gain skills that will come in handy in the future and develop art and craft as her hobby. It also improves her creativity and boosts her confidence.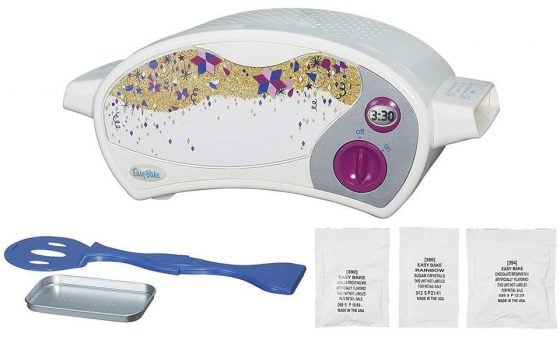 Recommended Age: 8+
Teach your daughter how to bake with this Easy-Bake Ultimate Oven Baking Star Edition. The oven comes with a baking pan, bags of mixes for making brownies, cookies, and cakes, a spatula, and clear instructions to let your daughter bake real snacks.  The oven is electric and has beautiful decorations and a modern and unique design which your daughter will love.
It is high-quality, durable, and easy to use, and your daughter can prepare delicious snacks with her friends and even for her family. The oven is light making it easy for your daughter to move and it heats up quickly so she can get to business immediately. It's also a great way to teach basic baking skills that she might develop into a hobby.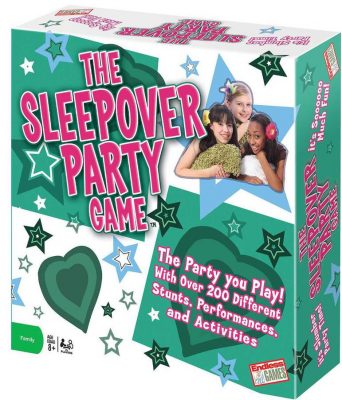 Recommended Age: 8+
Make your daughter's sleepovers even more fun by getting her this Sleepover Party Game. It has various activities, including singing, dancing, acting, and many more challenges which will make your daughter and her friends have an unforgettable experience and always look forward to another sleepover. It includes 200 cards with activity ideas and challenges, and each card carries a certain number of points.
The game is easy to play, and the girls will get straight to it, and the challenges are many so that your daughter and her friends will have new ideas for the next sleepovers so it won't become boring. Other than bringing fun, the game encourages imagination and quick thinking, improves interaction skills, and promotes problem-solving skills.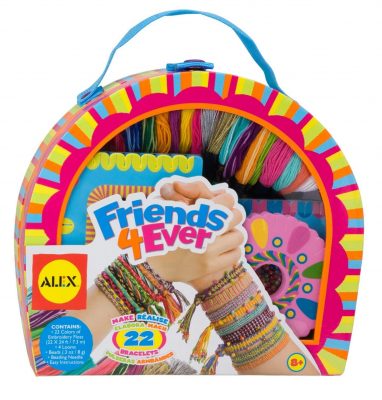 Recommended Age: 8+
Strengthen your daughter's bond with her friends by gifting her this ALEX DIY Friends Forever. It lets her and her friends make friendship bracelets during sleepovers and parties. It includes beads, a beading needle, color-coded looms, embroidery floss, and an instruction book, and are enough for 4 girls to create bracelets at the same time.
They come in a sturdy carrying case making the kit convenient for travel and your daughter, and her friends can make bracelets anywhere. The kit is colorful, and the floss can be weaved in several patterns. It allows your daughter to get creative with colors and patterns. It also promotes fine motor skills and hand-eye coordination.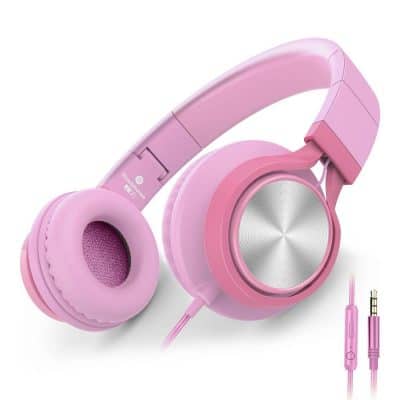 Recommended Age: 8+
These noise canceling headphones are the perfect gift for any music lover. It can be folded so your daughter will easily store it and carry it with ease and it can be adjusted to fit the shape and size of your daughter's head, and she will keep wearing it even after she grows up—though they might fall off if she's running around. The headphones are compatible with all mobile devices, laptops, and any other audio device, and have a built-in microphone and volume control to make it easy to use. They have a soft headband and pads to make it comfortable for your daughter to wear. The headphones are sturdy, sound great, and most little girls think they're cute.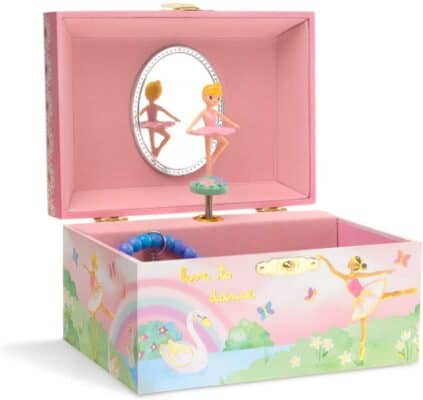 Recommended Age: 8+
This box has beautiful decorations and a soft color which will blend in well with your daughter's room. It has seven compartments at the top, and 3 drawers, and a beautiful ballerina figurine dancing to the music, and the music stops when the lid is closed. It is perfect for your daughter to store her little jewelry, so she keeps her room tidy and her jewelry safe.
It has an oval mirror on the inner side of the lid, and your daughter can use it to look at herself wearing her beautiful necklaces and earrings. It is a good quality decorative and functional toy perfect for your little girl. She will learn to be organized and take care of her belongings, and the ballerina might also teach her a few moves.
Recommended Age: 8+
Gift your daughter with her very own spa with this set. It includes all the tools available at a nail spa, including a battery-operated nail dryer, nail file, water-based nail polish, glitter-based nail polish, and many more.
The nail polish is non-toxic, and your daughter can perform a full manicure and pedicure on herself and her friends. The nail dryer is also child-friendly and safe for your daughter to use by herself. The polish does not require any remover to come off, and she can easily peel it off or scrub it off without the risk of damaging her nails.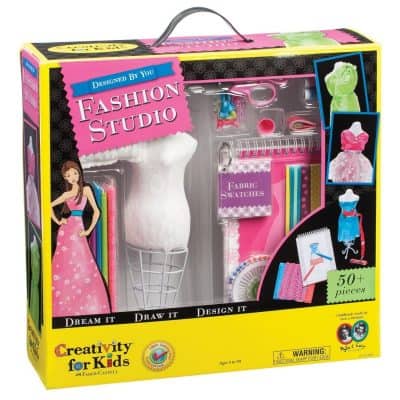 Recommended Age: 9-12
This kit brings out the fashion designer in your daughter. It contains all the tools and fabrics needed by a fashion designer to produce a masterpiece. It also comes with a sketchbook and pens for sketching designs and a small mannequin. The set is realistic and is great for aspiring fashion designers.
The instructions are easy to follow, and there are no complicated sewing patterns to ensure your daughter has a smooth experience with the kit. It involves using a needle, and you will need to supervise and help your daughter with it until she knows how to use it without hurting herself. Your daughter will use her creativity to come up with beautiful designs, and it helps promote fine motor skills and hand-eye coordination.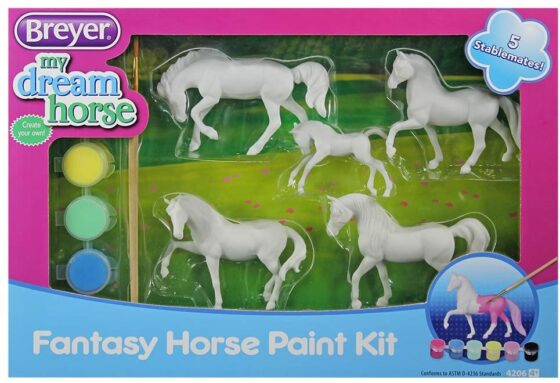 Recommended Age: 4+
Horses are adorable creatures loved by many people, and your daughter is no exception. The kit includes 2 horses, 2 pieces of mohair with different colors for each horse, 6 paint colors, and 3 paintbrushes in different sizes, glue, and an instruction booklet with easy-to-follow instructions.
Your daughter will customize the horse how she likes so she can have her dream horse and when she is done customizing the horses, she can add them to her toy collection and play with them. The horses are sturdy, and the paintbrushes are also high quality. It is a great way for your daughter to challenge herself, and it encourages her to be creative. It also improves her painting skills so she can paint like a pro and improves hand-eye coordination.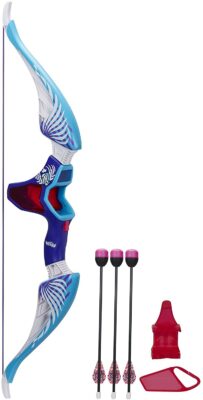 Recommended Age: 8+
Bring out your daughter's archery skills with this Nerf Rebelle Agent Bow. It comes with 3 arrows, and it fires the arrows up to 85 feet. The arrows whistle when they go through the air, and your daughter will have a lot of fun watching and listening to them fly. The bow also comes with a removable decoder that reveals what is written on the arrows, and a detachable quiver for holding the arrows.
The bow uses batteries for accuracy and precision, so your daughter will be like a cool spy while playing with her friends. It is sturdy and simple to use, and the arrows can be replaced by buying a refill pack. It enhances fine and gross motor skills and develops her interest in archery as a sport.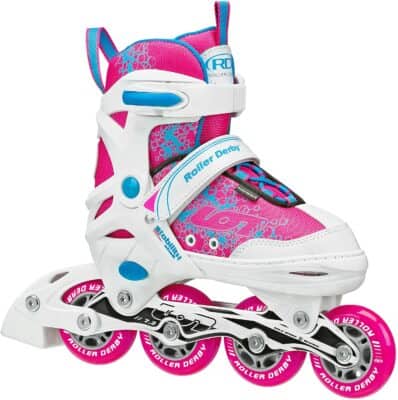 Recommended Age: 6-12
These girl's skates from Roller Derby incorporate a plush boot support system with an adjustable strap design to provide both support and comfort for your young skater. Urethane wheels and accelerator bearings make things not only smooth, but quick as well. While they're incredibly fun roller skates, there's no insole, which makes comfort suffer.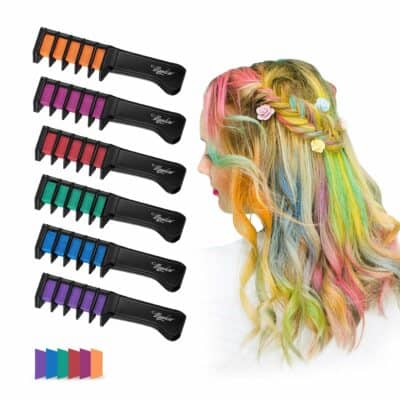 Recommended Age: 6+
If the girl in your life wants to create a new way to express herself, hair chalk can be a great, impermanent alternative to hair dye. This hair chalk is different from other designs thanks to the fact that it comes in the form of a comb, making it easier to apply than pen-like applicators. Each set comes with six applicators to choose from. Unfortunately, the chalk can leave hair greasy feeling if not washed correctly, so make sure to wash it out thoroughly after you're done.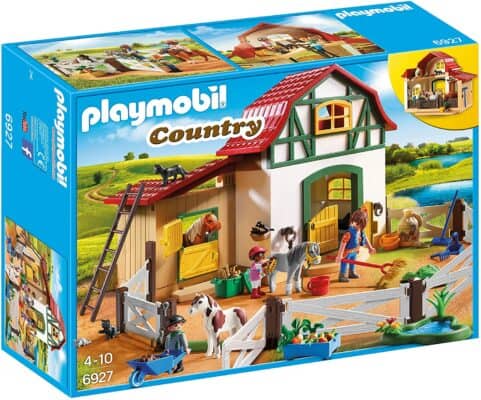 Recommended Age: 5+
Playmobil has been a popular toy for years among both boys and girls, their set-oriented design meaning your child can gradually go collecting more and more to expand their Playmobil world.
This country farm is a beautiful pastoral set that will help the 10-year-old girl in your life imagine herself in a bucolic outdoor world. It's incredibly realistic, with real breeds of horses and a farmhouse that's equipped with all kinds of horse care tools. It's a bit pricey, but it's worth it.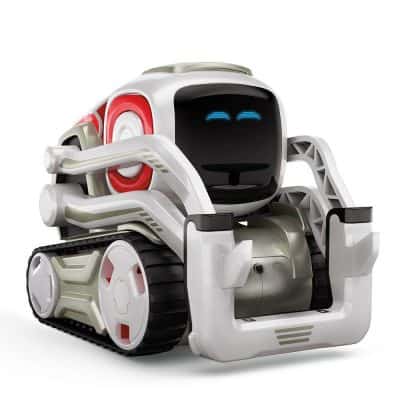 Recommended Age: 8+
This is a very clever robot that can show various emotions, learn your daughter's name when she introduces herself, and scan her face to recognize her. He is a lovable character and would make an excellent companion for your daughter. He comes with 3 power cubes that control some of his actions, a charger, and instructions on how to operate him. Your daughter can control him using an app compatible with Android and Apple tablets and phones.
The robot grows with your daughter, and he will keep evolving the more she uses him. He is easy to control and is great for teaching the girl in your life how to code and encourages her to use her creativity and imagination.