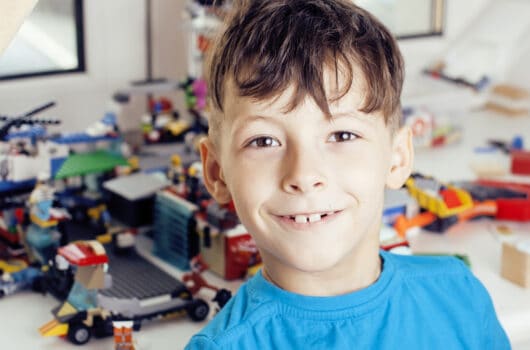 O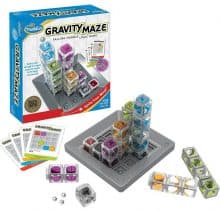 ThinkFun Gravity Maze
B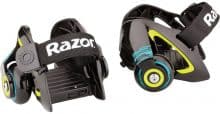 Razor Jetts Heel Wheels
P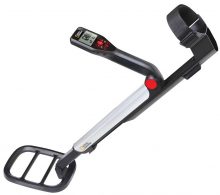 NATIONAL GEOGRAPHIC PRO Series Metal Detector
Previous
Next
It can be surprisingly difficult to find a good gift for a 9-year-old boy. This is because at this age, your child's personality, skills, and interests are growing so rapidly that it can be difficult to find a toy that will hold their attention for very long. The good news is that we've got you covered.
We searched far and wide and are happy to report that we found a lot of great options that are guaranteed to be a home run for your boy's next birthday, Christmas, or any other gift-giving occasion. Keep reading to see what we found.
What Are the Best Gifts to Buy for 9-Year-Old Boys?
At the age of 9, boys enter the second half of the phase that most child development experts call "Middle Childhood." If you have a 9-year-old boy in your household, chances are you've noticed some of the changes associated with this period of development. One of the first things most parents notice is a desire to be more independent. Kids in this age group are also driven to create stronger and more complex social connections with their peers.
Here are some types of toys we recommend for helping any young boy navigate this stage of their development.
STEM Toys
The fields of science, math, engineering and math, collectively referred to as STEM, have been a strong focus of both educators and parents in recent years. We think kids of all ages should be provided with a wide range of STEM toys to help develop logical thinking and lay the foundation for their future education. Our favorite STEM toy for this age group is the ThinkFun Gravity Maze.
Outdoor Toys
At around this age, children start developing habits that follow them for the rest of their lives. That's why it's important to encourage healthy activity and proper exercise by making sure they have lots of fun outside toys. After all, if all their cool toys are only for inside, being sent outside to play starts to feel like a punishment. Our top budget pick, the Razor Jetts Heel Wheels are our top outside toy for 9-year-olds.
Board Games
While board games for younger kids generally reinforce basic concepts like numbers and colors, 9-year-olds tend to gravitate towards games with more of a social component. This makes sense given their newfound desire for independence and increasing desire to form social bonds, so we believe parents should encourage this by making sure to provide games with a strong social component. Our favorite board game for this age group is Dragonwood: A Game of Dice & Daring.
Top 30 Best Toys and Gift Ideas for 9-Year-Old Boys 2020
Wrapping Up
From the above compilation, each of the toys mentioned has a role to play in your child's development. Some are there to enhance his creativity, some to challenge him and add knowledge, and some even for exercise and keeping healthy – the list is endless. It's now up to you as a parent to choose one that you think is best suited for your son. Your son will remember many of the gifts they receive during this age range for the rest of their lives.