Top 30 Best Toys and Gift Ideas for 5-Year Old Boys 2023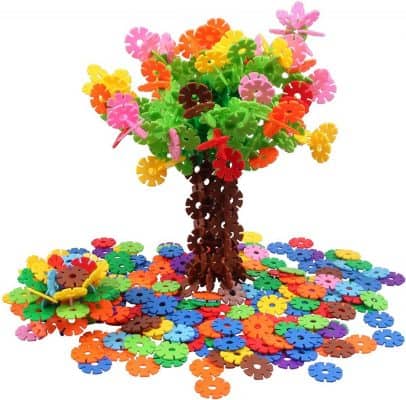 Brain Flakes 500 Piece disc from VIAHART is an explicitly designed toy which makes both girls and boys jog their imagination and enhance spatial thinking! Every jar features more than 500 pieces which means having fun the entire day. It also has an ideal booklet that comes with instructions on how to build a Brain Flakes Ball. Each piece is cautiously crafted to ensure there are no rough edges. Brain Flakes 500 Piece disc is mead from sustainable and durable plastic. Furthermore, it's declared safe for kids as it's tested for compliance with ASTM regulations.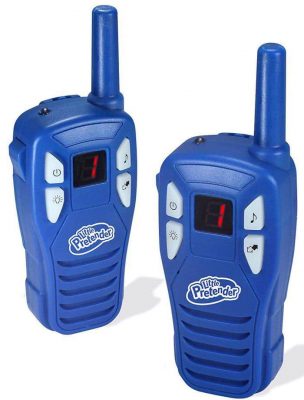 The best way to develop creativity for boys aged 5 years and above is through exposing them to specialized activities. 2mile Range + 3 Channels from Little Pretender enhances curiosity and promote imaginative play as they introduce your little one to the world of adventures. They are loaded with exceptional features like built-in flashlights, bright LCD, belt clip, and call alert that will make children feel like true agents on a mission! Its durability minimizes wear and tear to ensure kids have endless fun. They are lightweight to carry them around. No more mumbo jumbo! The sound technology used in designing this toy will crystalize the voice of your child to perfection. 2 Mile Range, 3 Channels Walkie Talkie is crafted with a child-friendly design. Its small enough to fit comfortably in kid's hand. The push-to-talk button makes it easy to use this ergonomic toy.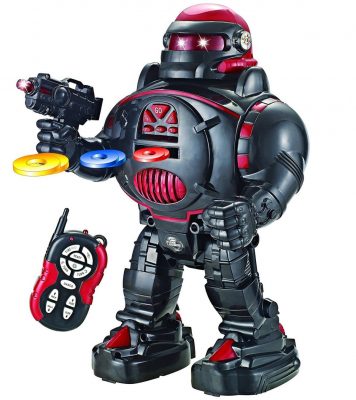 "Greetings Master, I await your command." Those are the first words you will hear once your turn this great toy on. It comes in various colors that will entice the kids. The toy is controlled using a super cool remote control. It's infused with various features that will keep the boy glued. The English instruction manual is fully translated in Spanish, German, French, and Italian. To spark the wars, place the RoboShooter into position and press "Fire" for him to launch the mini Frisbee's from his well-built chest at an uncontainable speed. This is pure bliss! A perfect robotic toy for boys above 5-year age set. Do you want to see some irresistible robotic moves? Just press the "Dance" button and have fun. RoboShooter Toy can walk in all directions…right, left, backward, forward. Additionally, he likes talking too… "Surrender now!"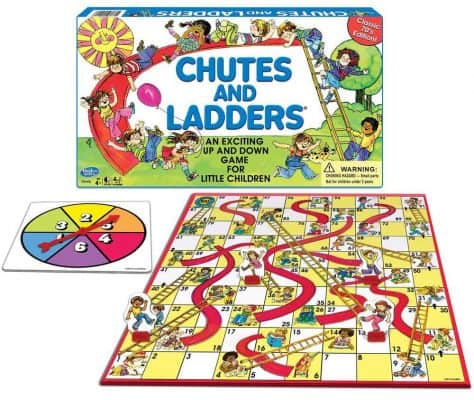 This is a classic game where the kids have super fun without words! Ladder and Chutes is an easy and a simple play, with no reading needed. The moment you land on the 100 spots, you become the winner of the game. If you land on the good deeds, you'll climb up the ladder towards the winning spot. However, landing on bad deeds will make you ride the chutes downwards. It's that simple! Its theme and design bring back the 1970s memories with its delightful artwork depicting creativity and innovation. It comes with detailed rules and regulations that will help the kids follow the instructions to the latter. The 4 games pieces, heavy-duty bi-fold game board, and gigantic spinner are some of the features included in the game.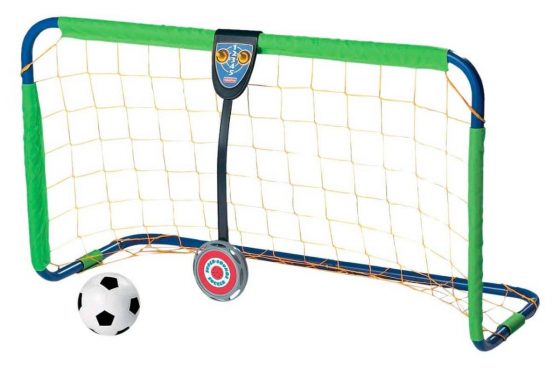 Practice makes perfect. The soccer legends; the likes of Messi, Ronaldo, Pogba, and many more, took the effort to be pros. It's not too late to let your boy sharpen his soccer pangs. The main aim of soccer players is to handle the ball perfectly and get it in the net. This toy makes learning how to play soccer easy, rewarding, and fun. Once you hit the net, you'll hear encouraging sounds. Although the net measures 2feet wide and 3 ½ feet high, it might be hard for the beginners to score. However, as the time goes by and the kids' skills improve, they can hit the target and get rewarded with a satisfying sound- Gooooal! To make it more enthralling, kids can reposition the adjustable target anywhere along the goal post to learn how to score anywhere in the net.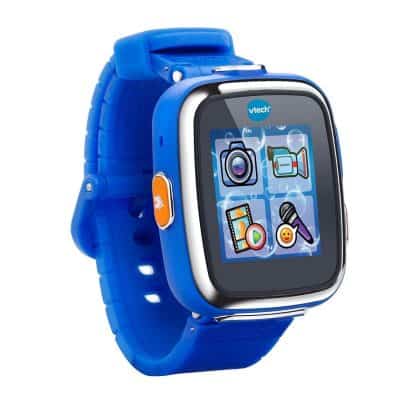 This is a perfect gift for kids- especially boys at age 5. It features 5 games, 3 fun activities and 3 action challenges as well as a motion sensor. It's also ideal for aspiring young photographers. Its memory capacity is big to help kids take tons of videos and pictures. This durable Kidizoom smartwatch features a camera with photo effects, a video recorder with voice charging effect, video camera, and touchscreen. Furthermore, it has a rechargeable Lithium-Ion battery and included is a micro USB cable to help the kids upload videos and photos as well as to recharge the battery. It's more than a watch! VTech Smartwatch has an alarm, stopwatch, and timer.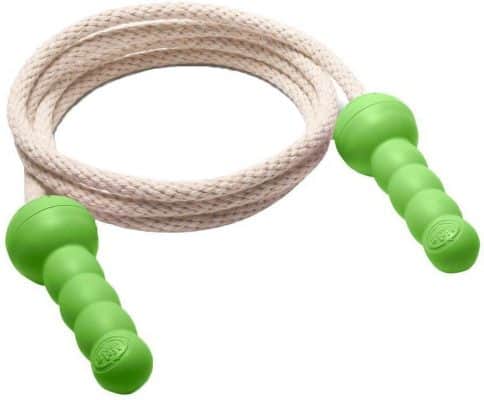 This green handle skipping rope is ideal for kids aged 5 years and above. The adjustable skipping rope measures 7feet and you can adjust it to the perfect height of your kids. To enhance safety, the rope handles are made with 100% recycled plastic. The rope is made with 100% cotton for durability. This jumping rope uses BPA-free, non-toxic, Phthalates or PCV-free materials to ensure it's the safest toy accessory for your kid and environmental friendly. Green Toys Jump rope is an ideal toy designed to help kids enjoy sports-related activities- both indoors and outdoors. Its lightweight and comes in a packed box, making it easy to store and carry it around in a school bag.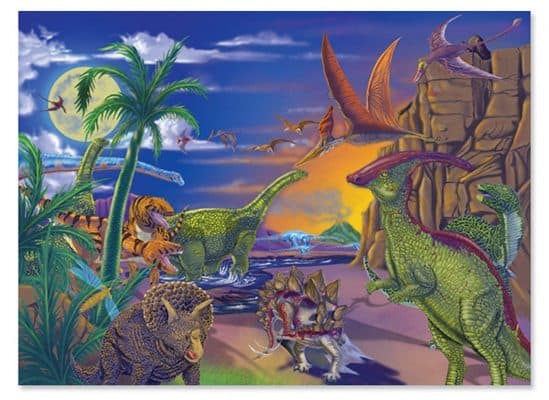 We all love puzzles! Solving a puzzle is an ideal activity that helps your kids improve their imagination, creativity, sorting skills, and problem-solving in no time. It's a simple way to make your child a THINK TANK! This toy accessory is suitable for kids aged 5 years and above. Its well-designed and it comes in great shape. Your child will recognize the dinosaurs on it- easily. However, the colors are gloomy dark. The cardboard is of high quality, and it does not bend or get damaged easily. The 60 pieces will keep your child glued for long hours. The erupting volcano at the backstage looks nice. The fine tree and several dinosaurs make it look attractive and a perfect gift for your kid.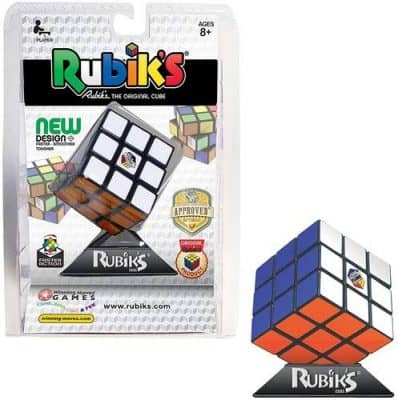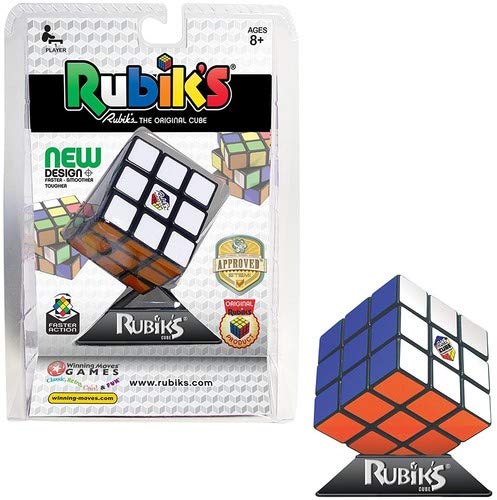 Rubik's Cubes are one of the most popular toys ever to exist. They have different colors for each side of the cube which are used to solve it. There are countless ways to solve Rubik's Cubes, although it can be solved with a few simple moves if you know what you're doing.
The cube is sturdy and also suitable for adults, and it comes with a stand to place the cube when not in use. The cube is an excellent gift for your son as it will keep him occupied and is excellent for testing his problem-solving abilities and improves his concentration—although, being difficult to use, it can frustrate some children. Those who use it will find that their mind is sharpened, and their creativity is promoted as they comes up with their own ways of solving the cube.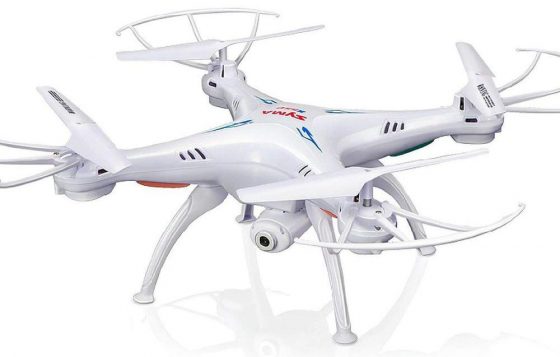 This amazing Headless Quadcopter Drone is fitted with the latest 6- axis flight control systems based on 4 channels. It ensures the drone fly fast and its stable. The built-in WiFi module and WiFi Camera enables your kid to watch your camera sees with aerial photos and live video in real time via the App. It brings a new perspective to your videos and pictures from the air. More so, the video and photo can be stored on the mobile App. It supports the smartphone with Android and IOS System. The cell phone holder keeps your smartphone secure all the time. Another great feature of this Drone the 360-degrees continuous roll for perfect action and exceptional performance. The landing and takeoff are smooth. There's no lag between the quadcopter and the drone's remote. Unfortunately, the drone's camera is not designed with any SD card slots. Handling the drone is pretty easy for the kids, thanks to its headless mode and responsive interface.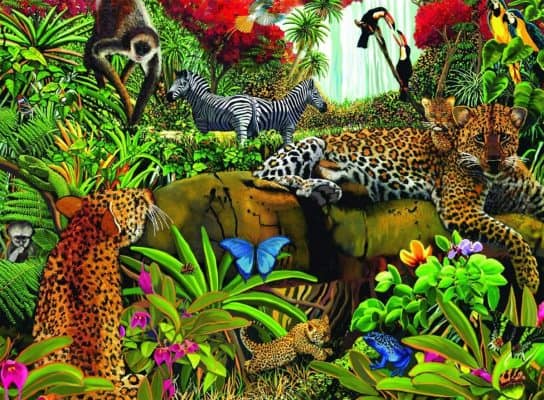 The 100 Piece Puzzle is a fantastic toy from Ravensburger. Its premium quality both in material and quality will bowl you over. The puzzles are explicitly designed to fit perfectly- no matter how small or large the puzzle is. The 100-piece jigsaw is full of cheetahs monkeys, zebras, and toucans. It's an ideal gift for kids who love animals. The entire puzzle is challenging and expertly crafted for educational purpose for the kids. Piece images, activities, and shapes have been designed to hone fine motor skills. The color association makes it attractive and fun to solve. Extra durable pieces were engineered to withstand the demands of a dynamic and curious kid. Every piece has a unique shape which makes it easy to solve.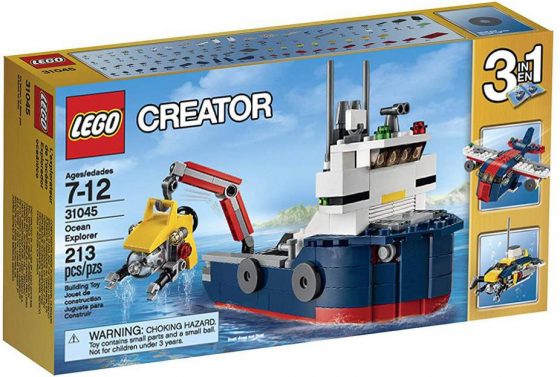 Here is another excellent toy accessory that will make your kid explore the adventures of the high seas. Creator Ocean Explorer features a ship with a red, grey, dark blue and white color theme. The navigation lights, antennas, movable crane boom, radar, and attractive robotic submarine depicts the great work of engineers who were determined to see kids having fun. Turn the crane carefully and lower the submarine into the sea. It has more than 210 LEGO bricks to keep your child entertained. The kid doesn't need any language to read as the LEGO instructions are illustrated in pictures. However, the toy is not ideal when working on a budget.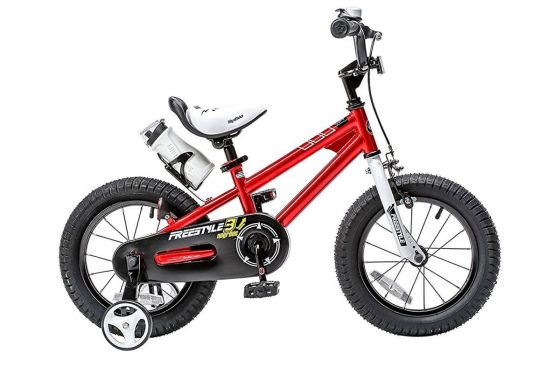 It's not all about IPad and TV games. This versatile bike will help the kid explore outdoor adventure while having fun and keeping fit. Remember the thrill you had on your first ride? Well, it's time to let your kid experience such sense of freedom. RoyalBaby Kid's Bike comes in a 14" which is a hard-to-find size, which is suitable for young riders aged 4 and 5 years. However, it has other several sizes that are just right for the young riders. The handle fitted at the back of the seat makes it easier load the bike into the truck. The combination of the rear coaster brakes and front caliper brake gives endless learning options to stop. RoyalBaby Bike is easy to handle, and the cushioned seat and high back provide the necessary back support and stability.
BRIO design their products with care and love, and Deluxe Wooden Railway Toy is no exception. It's a must-have toy for the youngsters who are track lovers. When it comes to kids' toys, safety becomes of paramount importance. Deluxe Railway is a safe product that surpasses the safety standards. It comes in 87 unique pieces and a storage box that unzips- with batteries included. The layout can be expanded or changed upon with the purchase of additional track pieces and accessories. The bright red tunnel and various special road sections make the drive fun and adventurous. BRIO is sanded smooth and painted meticulously to give it a vibrant finish.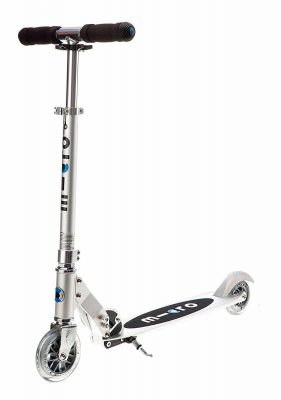 Micro Sprite Kick Scooter is a dazzling chrome silver, sleekly designed toy. It offers a lot of Micro styles and quality for a great piece. The ergonomic toy uses the latest sports technology for a sturdy and durable product. It means the kid won't shake or rattle while rolling. The wheels are made from polyurethane- which is a high-quality material. It, therefore, means your child will have a safe, smooth, and quiet ride. The modular construction used in creating this toy ensures that every single part is replaceable. It means the Micro Scooter can virtually last forever.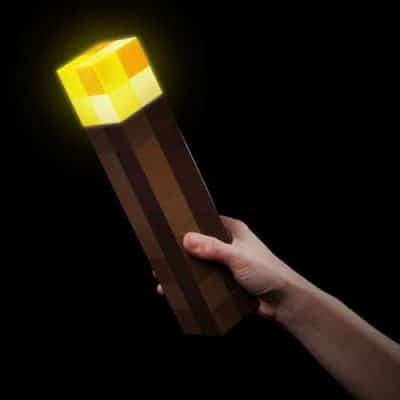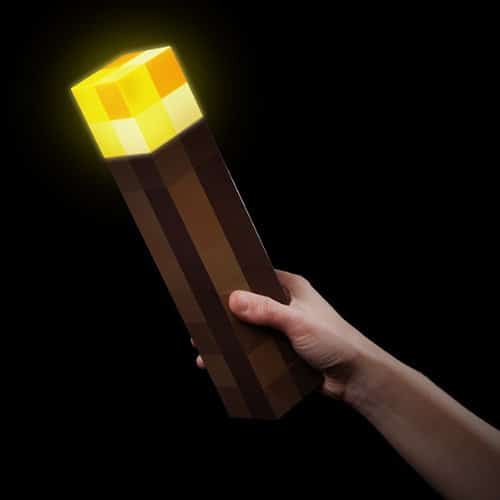 ThinkGeek light-up wall torch is an excellent item to include in your Minecraft LEGO collection. If you're a Minecraft enthusiast, you can accessorize the bedroom of your child with this great toy. It carries its superpowers from the game which prevents hostile mobs from launching and spawning attacks on the kid. It's sizable to fit in the tiny hands. It uses AAA batteries to illuminate. The item is licensed by the game, which makes it legit to add to this collectible. ThinkGeek light-up wall torch is made of quality ABS plastic which is safe for the kids and also easy to clean.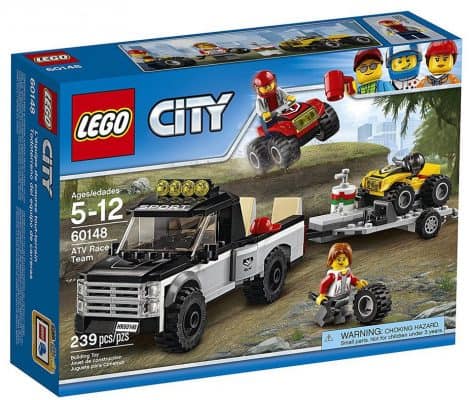 Get ready to race with the gorgeous LEGO City 60148 ATV Race Team. The item features a pickup truck, tow ATVs, pick up the bed with adjustable ramp and a cool detachable trailer. The trainer is infused with space up front for additional wheel and ramp. Other accessory elements include a Spare tire, wrench, and a fuel barrel which are used to prep the ATVs. Explore further by loading up the ATVs into a truck and trailer and then detach the trailer from the truck to unload the ATVs. It's pure fun! Kids are often attracted to colorful and enticing toys. LEGO is one of those toys a kid will fall in love with at first sight.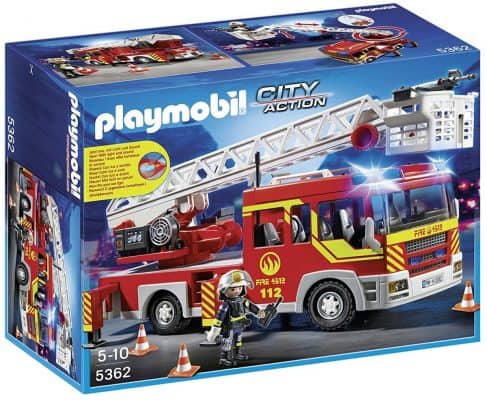 Playmobil Ladder allows you to run to the scene and extinguish fire promptly. Kids love emulating what's happening in today's life. You could be nurturing your child's career in the rescue field by purchasing this versatile toy. It enables the kid to have knowledge and courage to face such scenario. It features extendable ladder that will help in saving someone from highest of windows or better aim water at flames on the structure's upper level. For added fun for your little munchkin, you can upgrade this collectible using RC module. It requires 2 AAA batteries to perform. The figures can comfortably stand, sit, bend and turn their heads.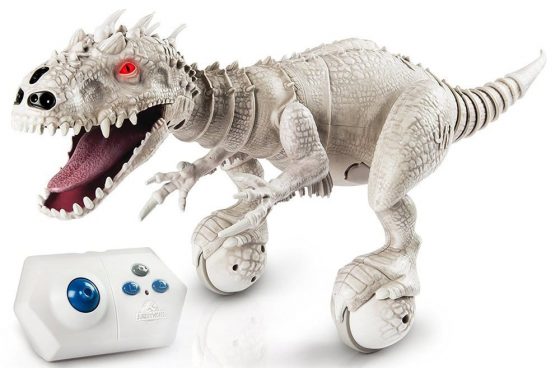 Indominus Rex Zoomer is one of the most fearsome dinosaur ever from the Hammond Creation Lab. This Jurassic dinosaur is created using True Balance Technology to patrol, hunt, and explore its environs. It features an advanced IR nose sensor to detect the hand and the moments. Indominus Rex is infused with records combo moves, remote control programs modes, and it guides its movements. It's a perfect gift for kids ages 5 and above. The remote controller operates on 3 AAA batteries. More so, it comes with a USB charging cable. Its aggressive natures when under attack. Featuring real sounds from the legendary Jurassic World Film, Indominus Rex Zoomer will growl and let out thunderous roars.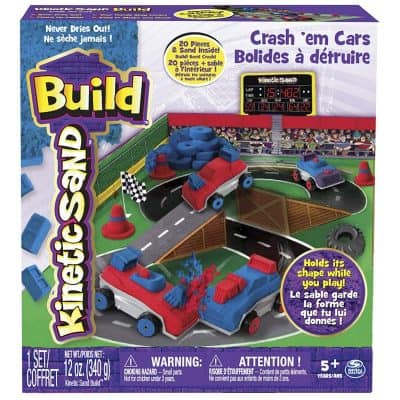 Naturally, boys love cars. And once they hit the age of 5, they get addicted to any activity that involves cars. You can then be assured Kinetic Sand build will be a perfect gift for your prince for building, racing, and crashing. With Kinetic Sand Build, Crash 'em Cars, the kid can create customized racing cars since it's easy to mold various and unique creations. Kinetic sand never dries out. Therefore, it can be used to build and rebuild again. Cleaning up is a breeze! One exciting thing about Kinetic Sand Build is that; it sticks to itself but not to your hands.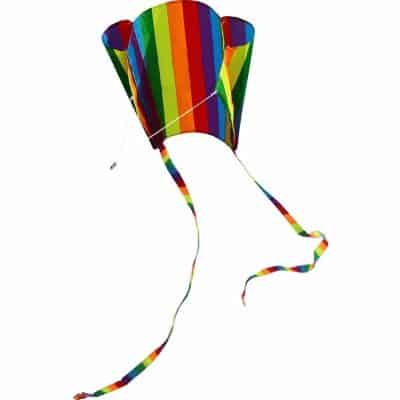 Essentially, Kites are the oldest toys across the globe, and they have been enlightening kids about wind. Hengda 31-Inch Rainbow Parafoil Kite is sure to get the attention of your children due to its bright and vivid colors. The appealing of this kite makes it easy to encourage your kids to fly high. Once it gets assembled, your kids will surely have fun flying it around. Its incredible balance makes it easy to control since it's neither too heavy, nor too light. More so, the kite is stable, and it will remain aloft with minimal control.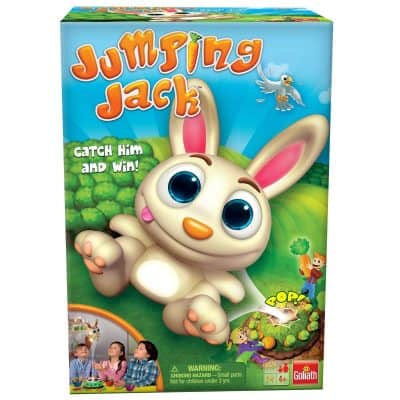 Jumping Jack- Carrot Jump Game is the world cutest bunny. It keeps the kids hooked and glued since every player will get a chance to catch jack. The game is played by planting carrots in the bunny hill. Each player is given an opportunity to choose the gardening basket, and the game starts! It features a spinner which is rotated to see the number of carrots one gets. Everything Jack jumps, catch him and win the game. It's that simple!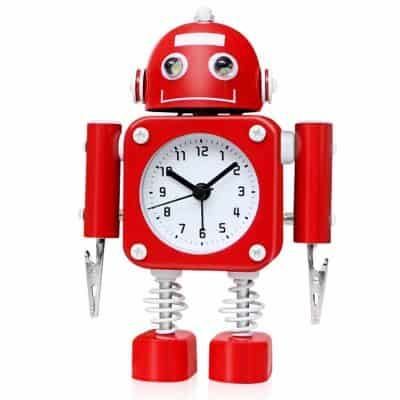 This Robot Alarm Clock is highly designed with quality stainless metal. It features black numerals fitted on a white dial to help the kid see time easily. It does not produce the annoying tick-tock sound, so it's the right toy for kids who need total silence to fall asleep. It features two knobs on the back to set the alarm and time. It operates on 2 AAA batteries and a lot easier to set than a digital clock. To stop the alarm, you press down the ON-OFF switch. More so, the ruby red root looks lovely, making it a great decoration for children's' rooms and home.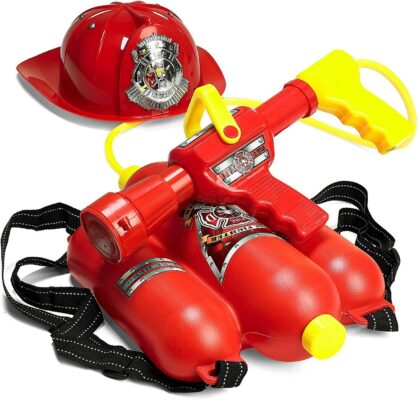 Here comes another excellent toy for kids on a scorching summer day. Make your little man have fun as he splashes water up to 9 meters! Prextex Fireman Backpack Water Gun comes with an adjustable tank that will rightly fit your kid's ages 5 years and above. The adjustable tank can hold a huge amount of water to last long after hours of water shooting. The set. also features a gorgeous realistic looking hard plastic which is adjustable for a perfect head fit. When the water shooter gets connected to the tank, your kid will have fun splashing water over 30 feet! Get this toy for your boy, and he will have a fantastic time for any outdoor summer activity.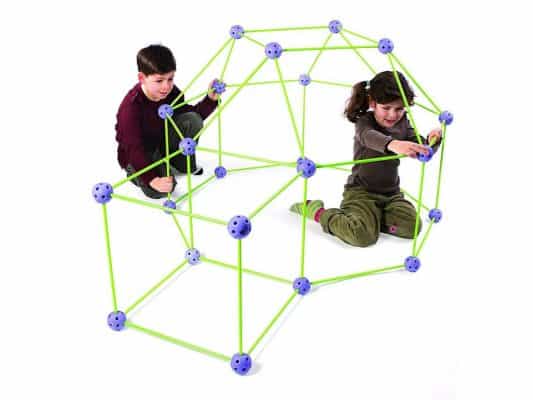 Children, especially boys, love building fun structures where they can jog in their imaginary world. This Crazy Forts with 69 pieces makes plays so much and easy. It comes with rods and 69 child-safe toggles that join together to create various play space for your 5-year old boy. The kids can create Igloo, Caves, Castle or a Pirate ship. Each Crazy Fort set contains 44 sticks and 25 geometrically precise balls that connect perfectly to build a multitude or play structures.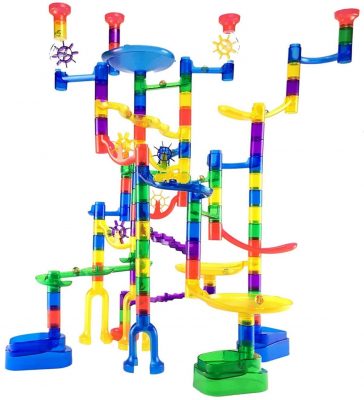 To add onto our list of the best toys and gifts for 5-year old boys is the vibrant Marble Genius set. It comes with 85 unique translucent pieces that help the kid watch the marble action as the 15 glass moves downwards. It also has solid plastic pieces which are safe for the kids and stick together. This set has 8 solid bases to ensure ultimate stability. The 9 step-by-step guides will ensure the kid has followed instructions to the later for easy play. This Marble Genius set is also compatible with other several Marble kits.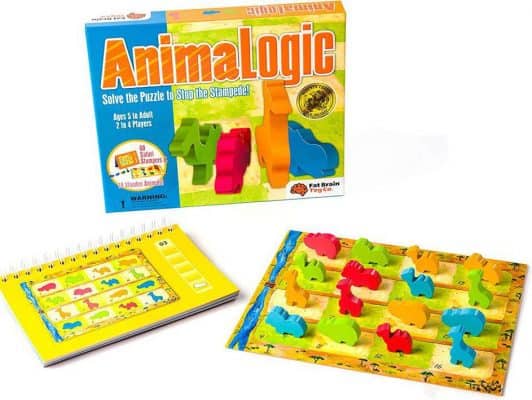 There is a stampede and solving the puzzle is the only way out! Hippos, camels, lions, and giraffes are eagerly waiting to cross the river. However, these animals can only cross the river in the correct sequence. This is the whole idea of Fat Brain Toys AnimaLogic! The set features durable and high-quality games pieces that can withstand the curiosity of a 5-year old boy. Animals are made of wooden materials for durability and kid's safety. It's easy to play and highly intuitive. Each puzzle gets harder to solve than the previous hence strengthens critical thinking.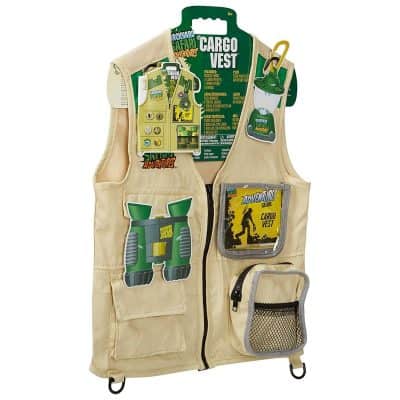 We're winding our list with this brilliant Cargo Vest. It's tough, and rugged for outdoor activities. It also features pockets and rings to lad up nature hikes and walks. It has plenty of cargo pockets to create space for gearing up 4 D-rings helps you hang even more critical equipment. The vest also features a large pocket to create a space for you to store your binoculars. The clear-view chest pocket to store Pop-up Field guides. Wearing this vest showcases your collectible patches to display a nature expert you are.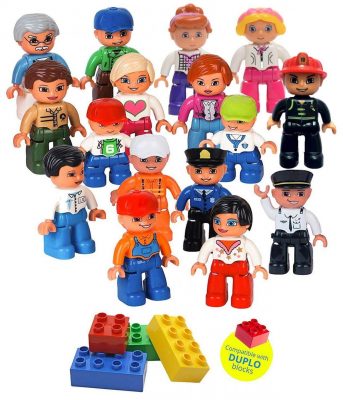 This is a 16 piece Figures toy that your kid can use in building blocks. These community figures are compatible with all the brands, which makes it easy for the kids to figure out. This toy from LP Toys makes kid's imagination run wild and triggers their creativity as they build their own village of people. The toy arrives in a variety of impressive colors and fun characters. Building sets are known to enhance children's creativity, collaboration, fine motor skills, and boost communication. More so, it enables them to explore the architectural environment in a fun way. The bulk toy accessory is suitable for kids roleplaying aggressive train conductor, fireman, country farmer, and the adorable police officer. 16 Figurines are large to avoid choking hazard but small enough for tiny hands.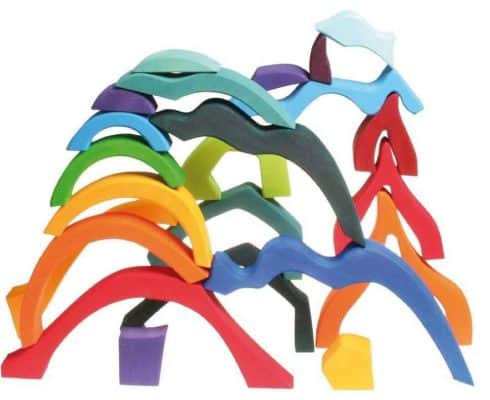 This is a beautiful set that features heirloom puzzle blocks which is truly unique. Grimm's is a building block set or a puzzle to solve. The four vital elements of earth, water, fire, and air are here cleverly represented by a wave, a cave, a rainbow, and flames. Its design with a tray for storing 9″ square blocks. It's a great building set that stretches creativity and imagination. Made from sustainably harvested wood with a non-toxic vibrant finish, this collectible is safe for your little prince. A hand-made figurine of heirloom-quality enhances durability which means it can easily last for generations.