Sometimes thinking about a gift for a 6-year-old girl is challenging. Some people consider a child's book while others take into account fashion accessories and jewelry. Also, there are those who give a dress or something that can be used at school. However, most people will consider toys since these essential instruments expand what children learn in school and in their everyday interactions with people. That said, we researched the 30 best toys and gifts ideas for a 6-year-old girl that help develop psychomotor, cognitive, social and emotional skills.
Top 30 Best Toys and Gift Ideas for 6-Year-Old Girls 2020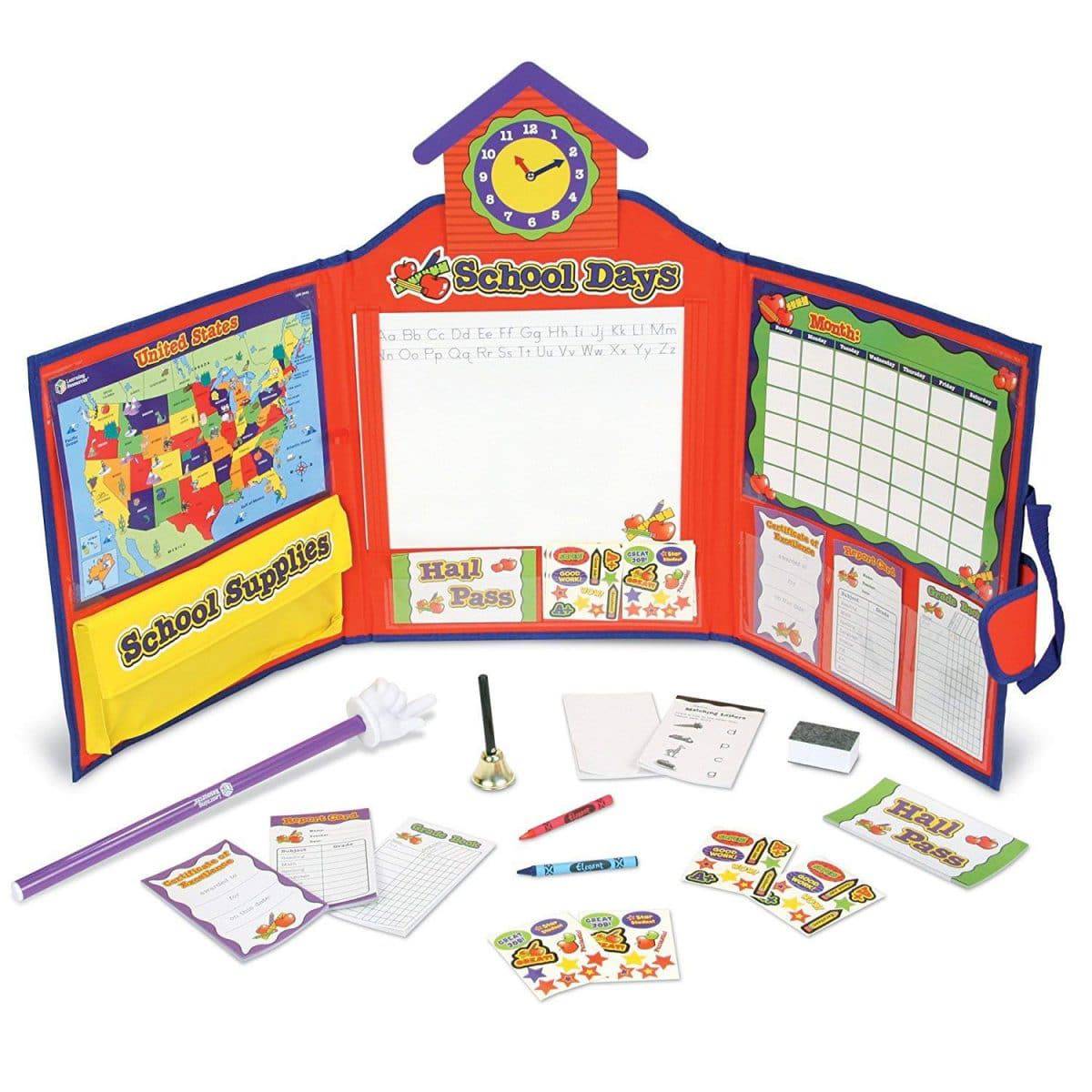 This toy set will give your little 6-year-old girl the opportunity of engaging in imaginative play as a school teacher while at home. It comes with a working school bell, a 15" hand pointer, crayons, a yellow pouch, a whiteboard and hall passes. The carry case is strong and comes in a nice color. Also, a USA map is included with some cool color sequence on the board to help your kid remember the location of each state.
Giving your daughter this gift will inspire her imagination and showcase her developmental achievements as she heads into grade school. This school set not only supports role-play, problem-solving and social interaction but also encourages her to be ready for school.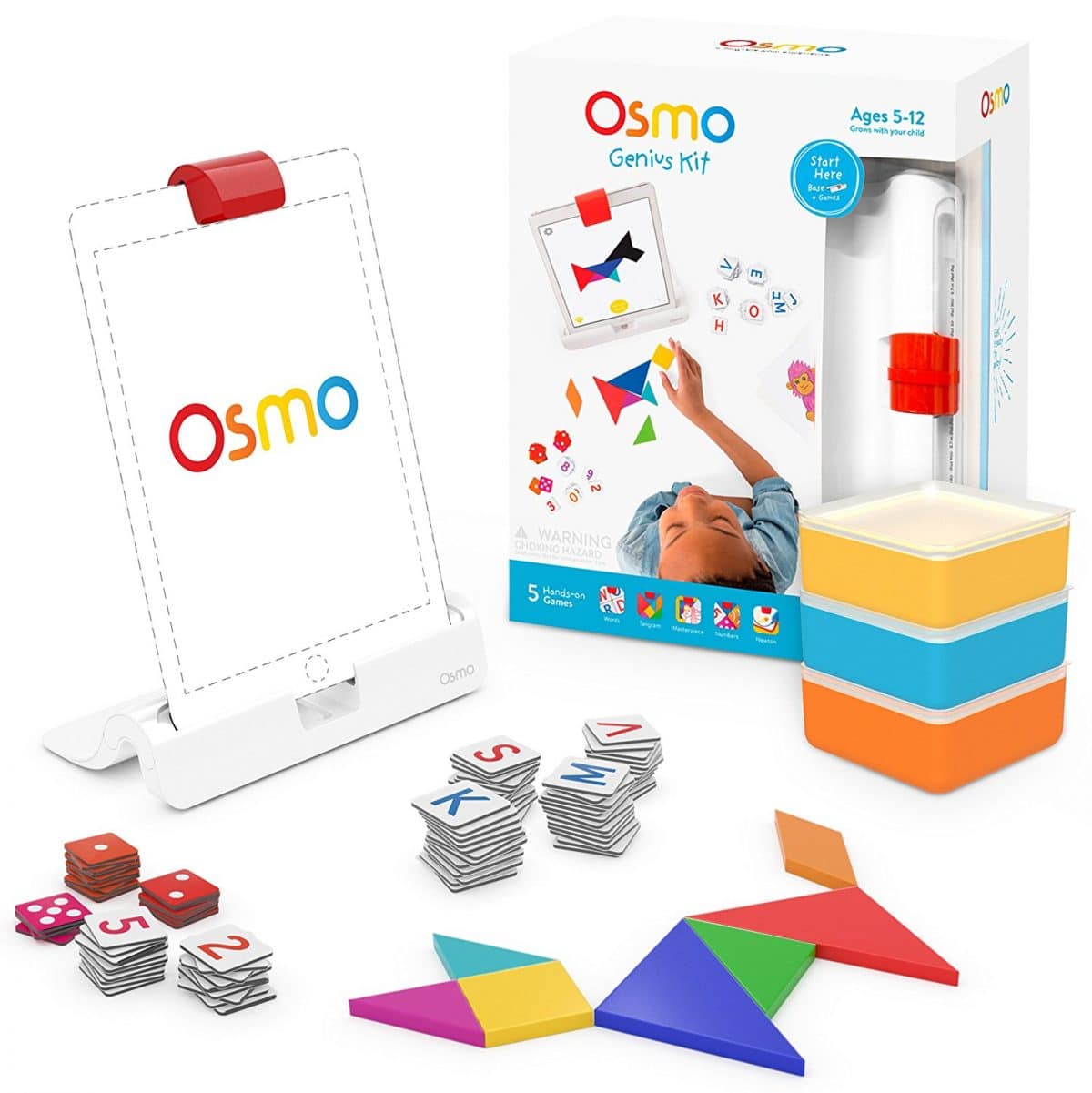 Osmo Genius Kit is a great gift if you want your 6-year-old girl to learn and engage with her iPad without touching the screen. This toy tears down the boundary between physical play and the digital world. The toy kit features 5 games i.e. Tangram, Newton, Numbers, Masterpiece, and Words. The games are encoded into the base of the Genius Kit, which also acts as iPad dock for supporting Mini, Air and Retina versions. Also, your kid will get the reflector that snaps in front of the iSight.
This educational alternative will keep your kid entertained instead of watching movies on the iPad. Also, it allows learning on the go. The child will learn each subject separately and at her pace.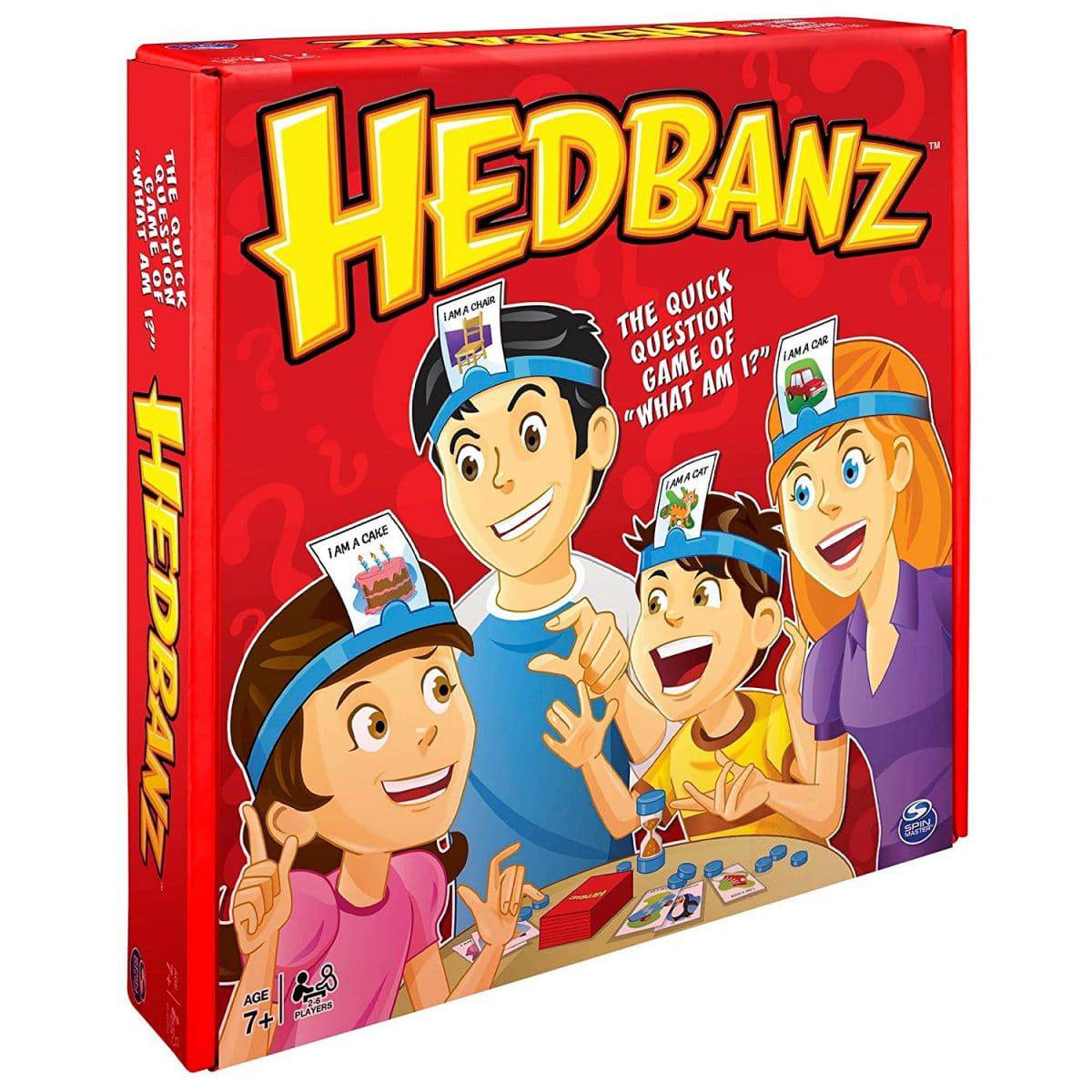 HedBanz is a universal game only that it has now been upgraded. Instead of writing topics on cards and taping them on the forehead, HedBanz uses beautifully crafted graphics and includes a timer and 6 headbands. The game is for at least 2 players. It entails picking of a card by each player and slipping it into their headbands without seeing it for the other participant to see. The players ask yes or no questions in turns until the winner snaps victory by guessing the cartoon on their card.
Your kid will learn categorical skills, critical thinking, and vocabulary as she pieces together the riddle of what is in her card. This game is great for children who love puzzles, riddles, and deductive reasoning.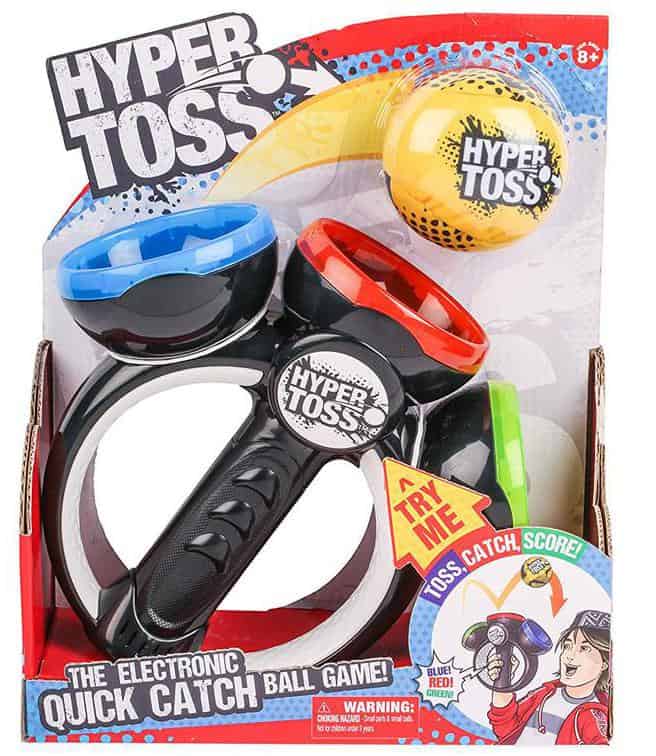 This fast interactive catch and release game will test the speed of your 6-year-old girl. The game involves catching a ball using a handheld cup. The cup consists of 3 different colored cups used for different challenging games. Your kid can explore her skills using the 4 different modes supported by the kit. Every game comes with audio instructions to ease the play. Since the game records the score, it will allow your girl to compete for better results alone or with friends. This is an active and exciting game that will keep your girl engaged.
This interactive game uses technology to inspire the development of motor skills. Whether she challenges her score or the score of her friend, it will be a win for her physical and mental development.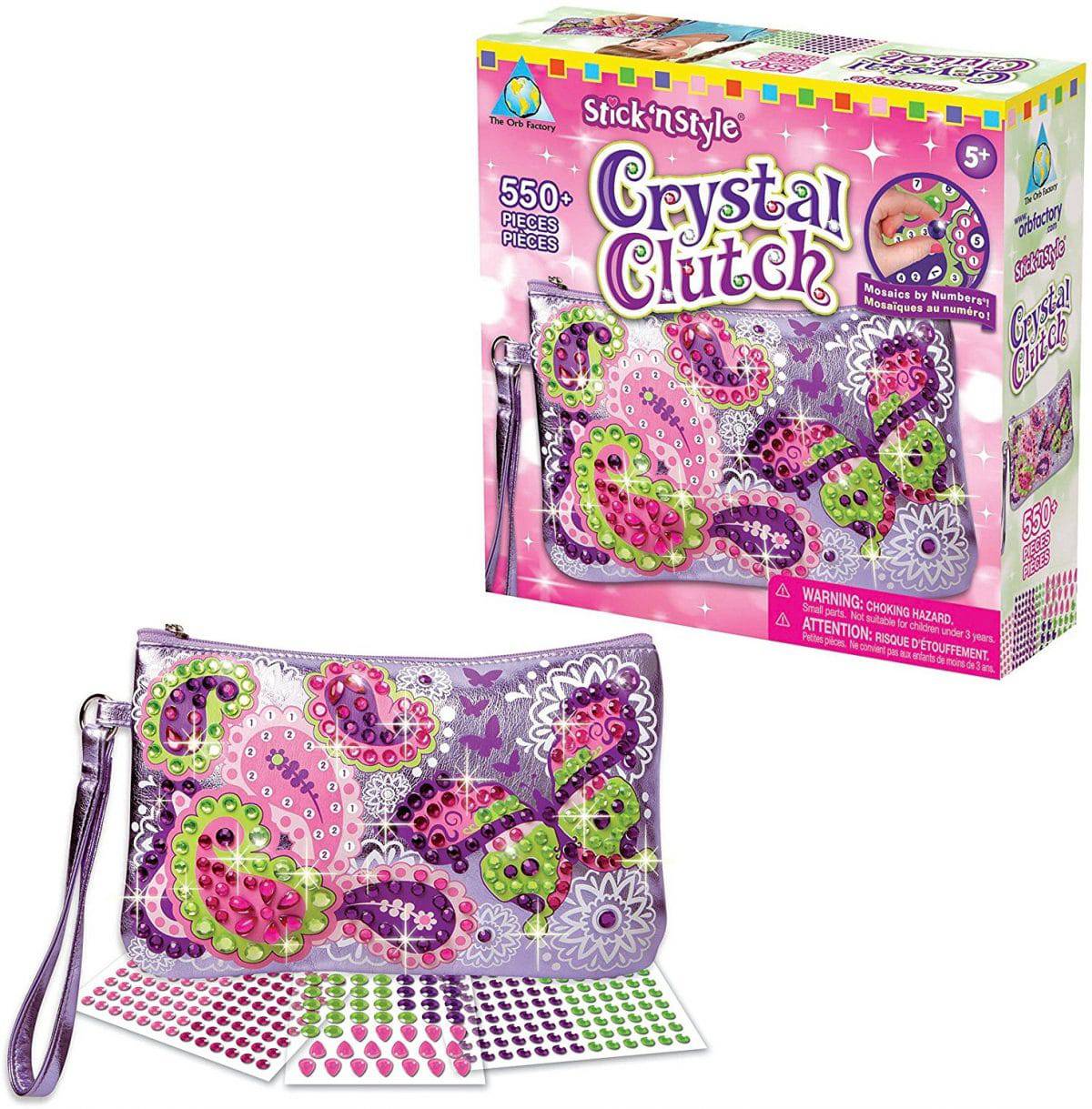 Girls love things that shine and glitter. The Stict'n Style Crystal Clutch is an example. This toy comes with over 550 sparkling jewelry pieces and a clutch for your 6-year-old girl to design her own glamorous and glitzy purse. The jewelry pieces stick on the purse easily like a mosaic. Also, she can use the jewelry pieces to decorate other craft kits.
If she doesn't like designing clothes, let her work on the clutch. The over 500 jewel pieces will make any creative mind want to try something new. After she is through with the clutch, she will use the remaining jewels to bedazzle other things in her closet.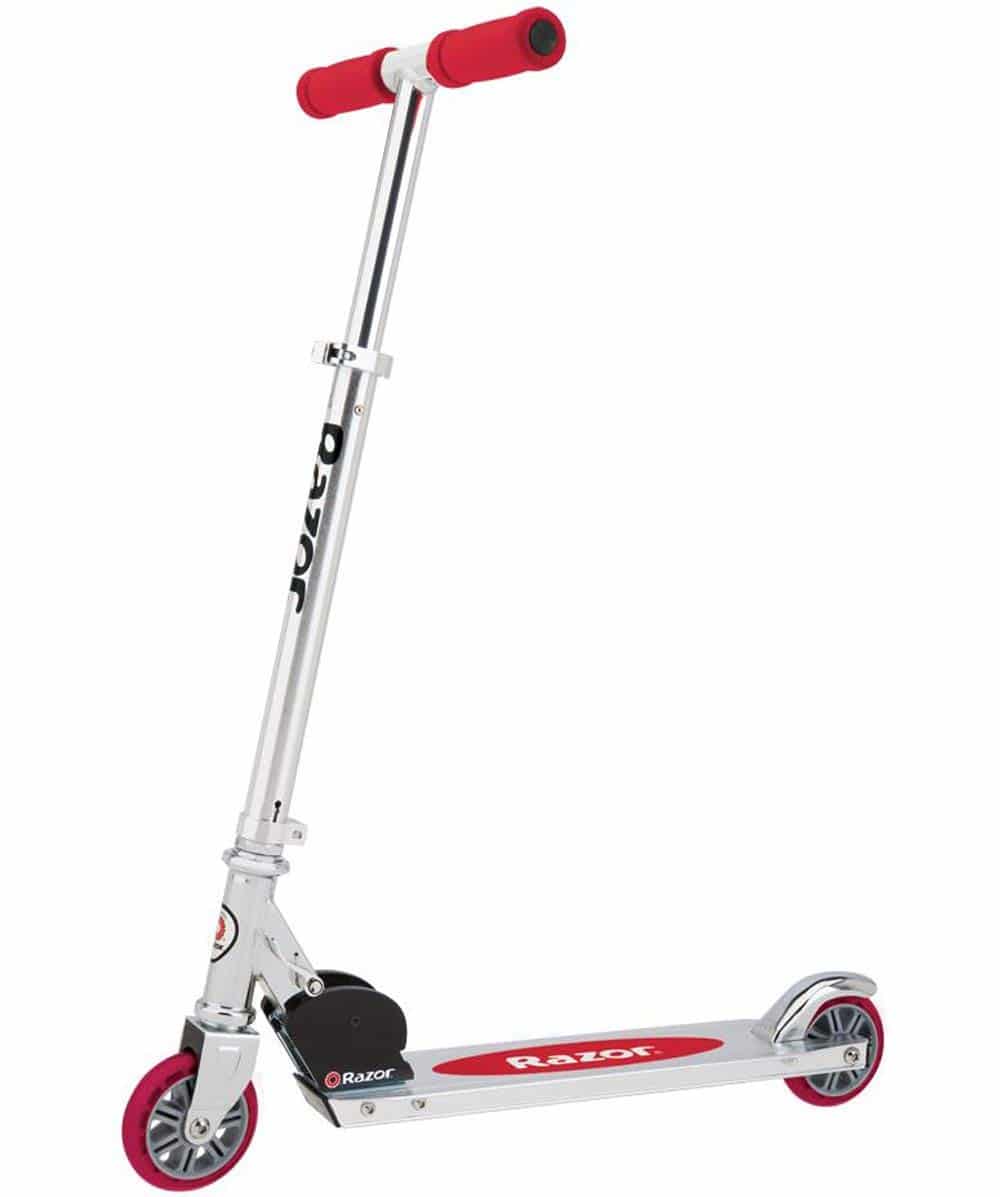 A pink scooter will be great for your 6-year-old girl to cruise around the neighborhood. A Kick Scooter is among the best gifts your girl will love. The toy has a stunning streamlined body with 98mm urethane wheels. Also, it features a spring-less shock absorbing system, rear fender brake for fast and safe stops, as well as a wheelie bar.
The scooter is strong enough to support a rider weighing 143 pounds. If you need a gift that will encourage your girl to go out and play, then this toy is perfect. It is easy to store since it can be kept underneath a bed or in a closet.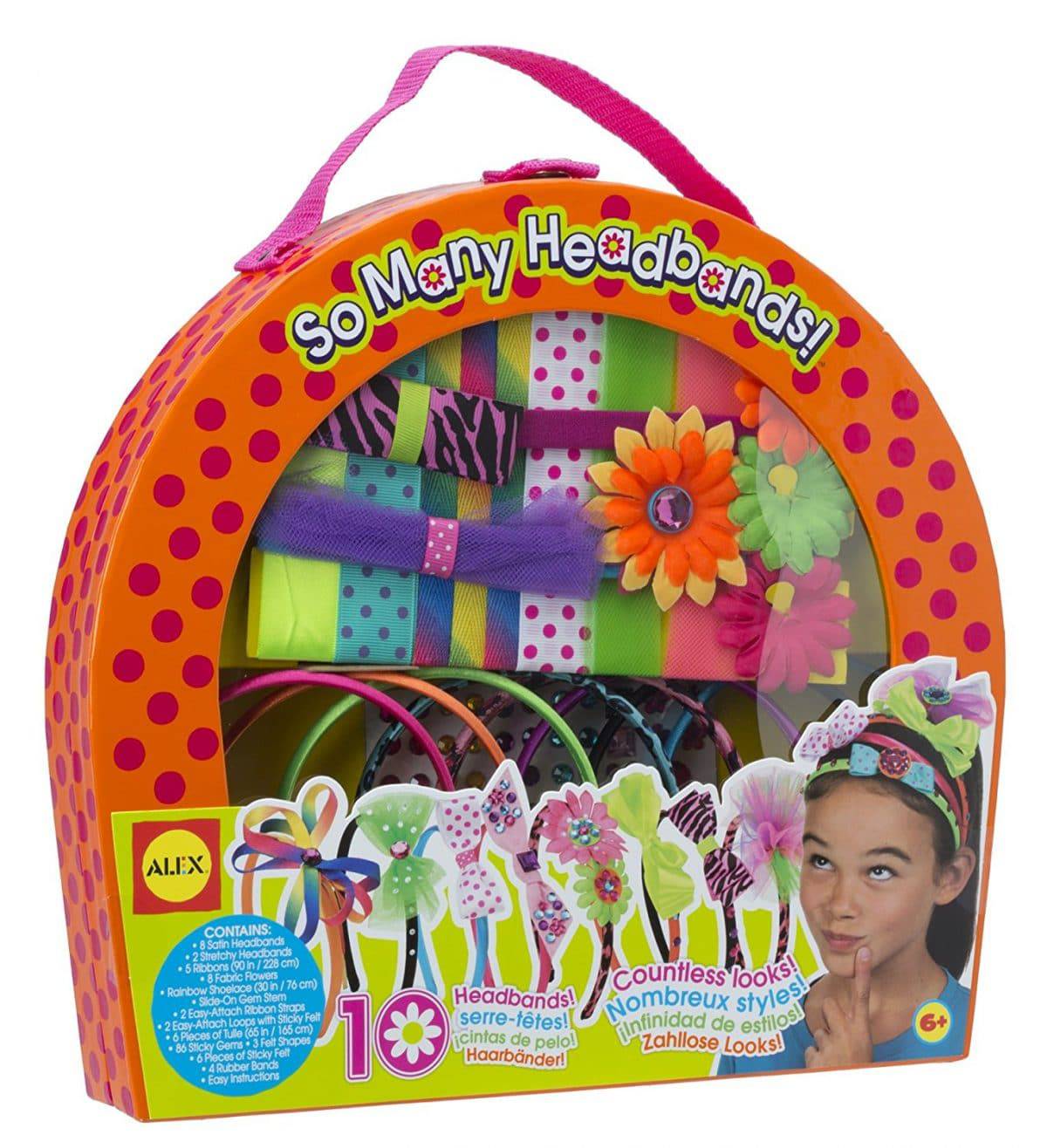 Although headbands are a throwback to the mid-20th century, most young girls prefer using them as an accessory as well as a statement of fashion. With 10 highly customizable headbands, your 6-year-old girl will have plenty of headbands to work with. This set comes with various accessories as well as craft materials that make a fashionable headband. Apart from the 10 headbands, the toy comes with shoelaces, ribbon straps, ribbons, gems, felt, sticky, tulles, gem stems, rubber bands, and fabric flowers.
Customizing a headband is a creative undertaking that will empower your girl to express her inner self with bold style and fun colors. As she engages in pretend play and matching her outfits the kit will allow her to be creative.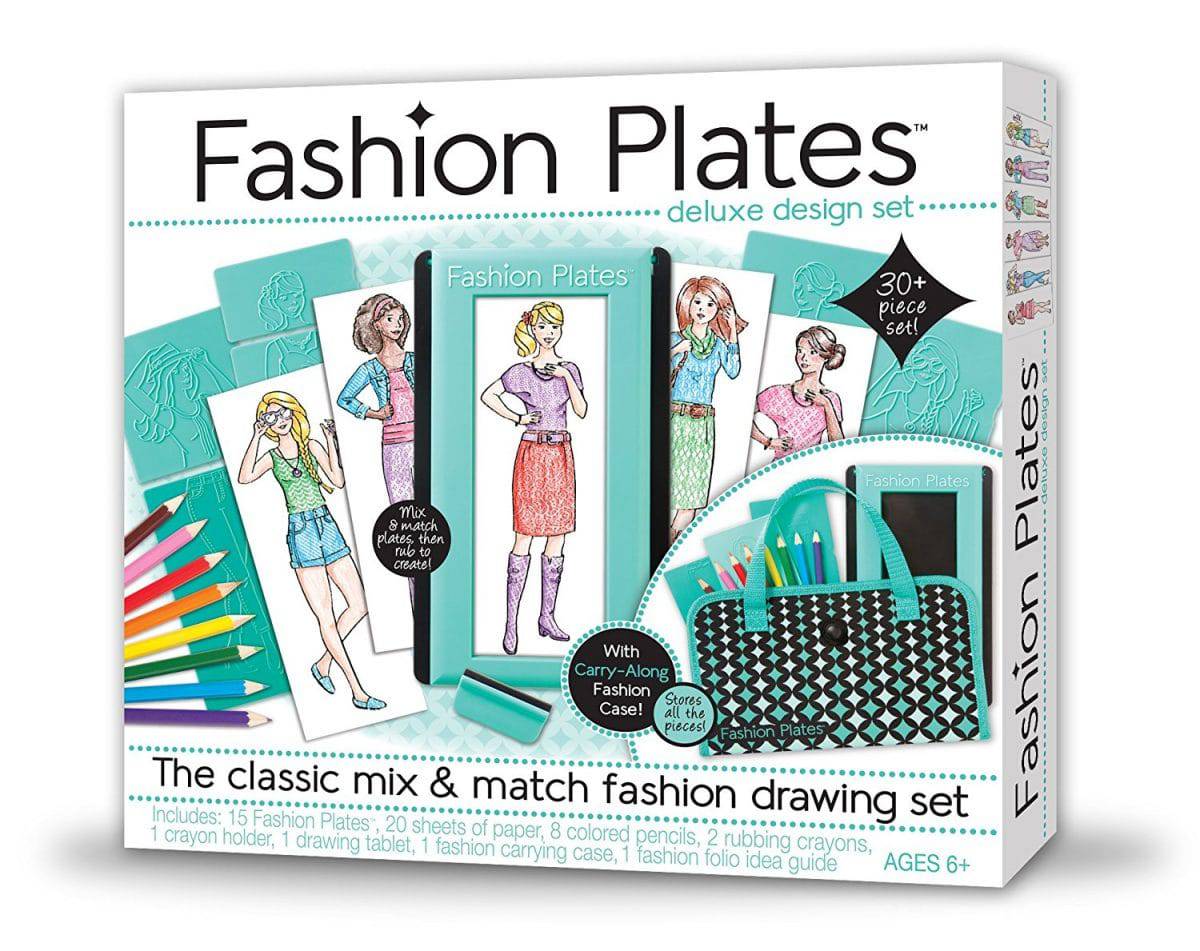 If you are looking for a unique stencil art as a gift for your 6-year-old girl, then consider Fashion Plates Deluxe Kit. This kit features over 30 pieces of fashion art materials alongside 20 sheets of drawing paper, 8 colored pencils, 15 interchangeable fashion plates, a drawing tablet, a carrying case and a rubbing crayon with a holder. Also, you get an idea booklet that provides inspiration to your girl as she creates her own designs.
This kit will be the first design book for your girl. The different stencils will initiate hours of fashion ideas. The easy instructions will guide your girl into her world.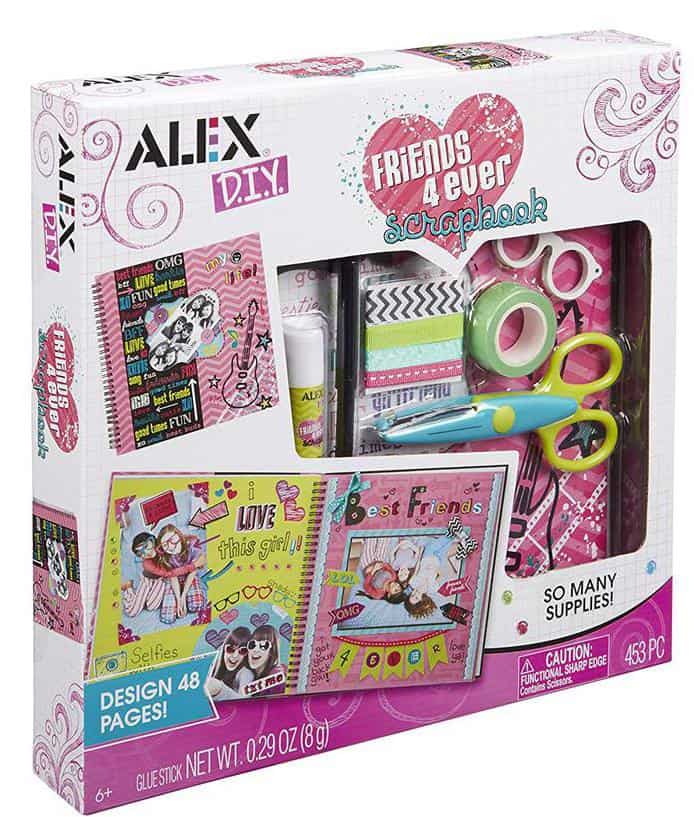 Scrapbooking is among the most persistent hobbies for girls. With Friends 4 Ever Scrapbook, you will be able to introduce your 6-year-old girl to the tradition. The kit has over 450 important materials for scrapbooking such as ribbons, stickers, glue, gems, and paper among others. Also, the kit comes with a 48-page hardcover scrapbook as well as simple instructions.
Recording special moments of your 6-year-old girl is valuable. This shows her the significance of building a relationship and preserving the special memories with her favorite people. At this age, your girl is learning social skills and scrapbooking is a great way of encouraging her to capture those moments.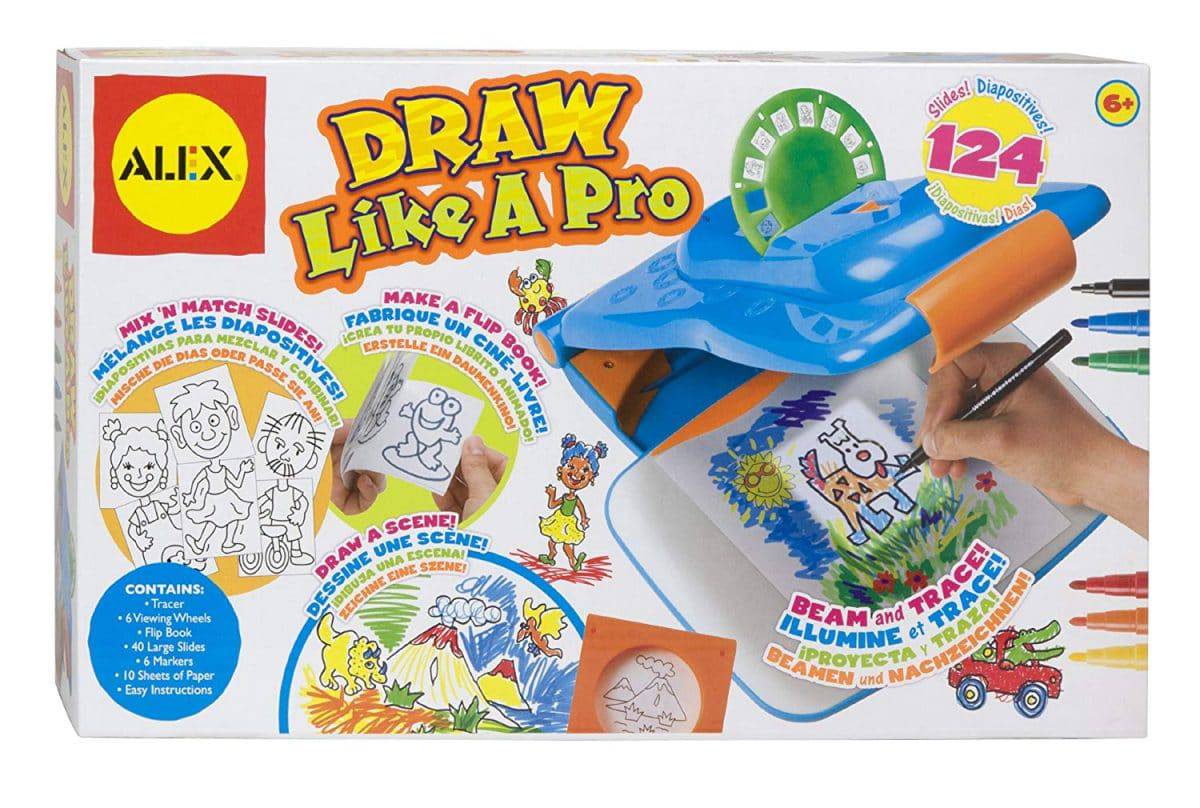 Although these days drawing with markers and pencils appears to be a lost art because of computers and tablets, this toy kit makes learning to draw easy. The preprinted slides and projector allow users to create spectacular pictures with ease by tracing the projections of the slide. The toy set comes with 124 preprinted slides to encourage your 6-year-old girl to create 3 types of artwork. Also, the toy comes with markers, easy directions, and papers. The inbuilt drawer allows easy storage of materials after the kid is done using this set.
The projector makes it easy for your 6-year-old girl to draw silly pictures for hours. The toy promotes the development of fine motor skills and creative expression.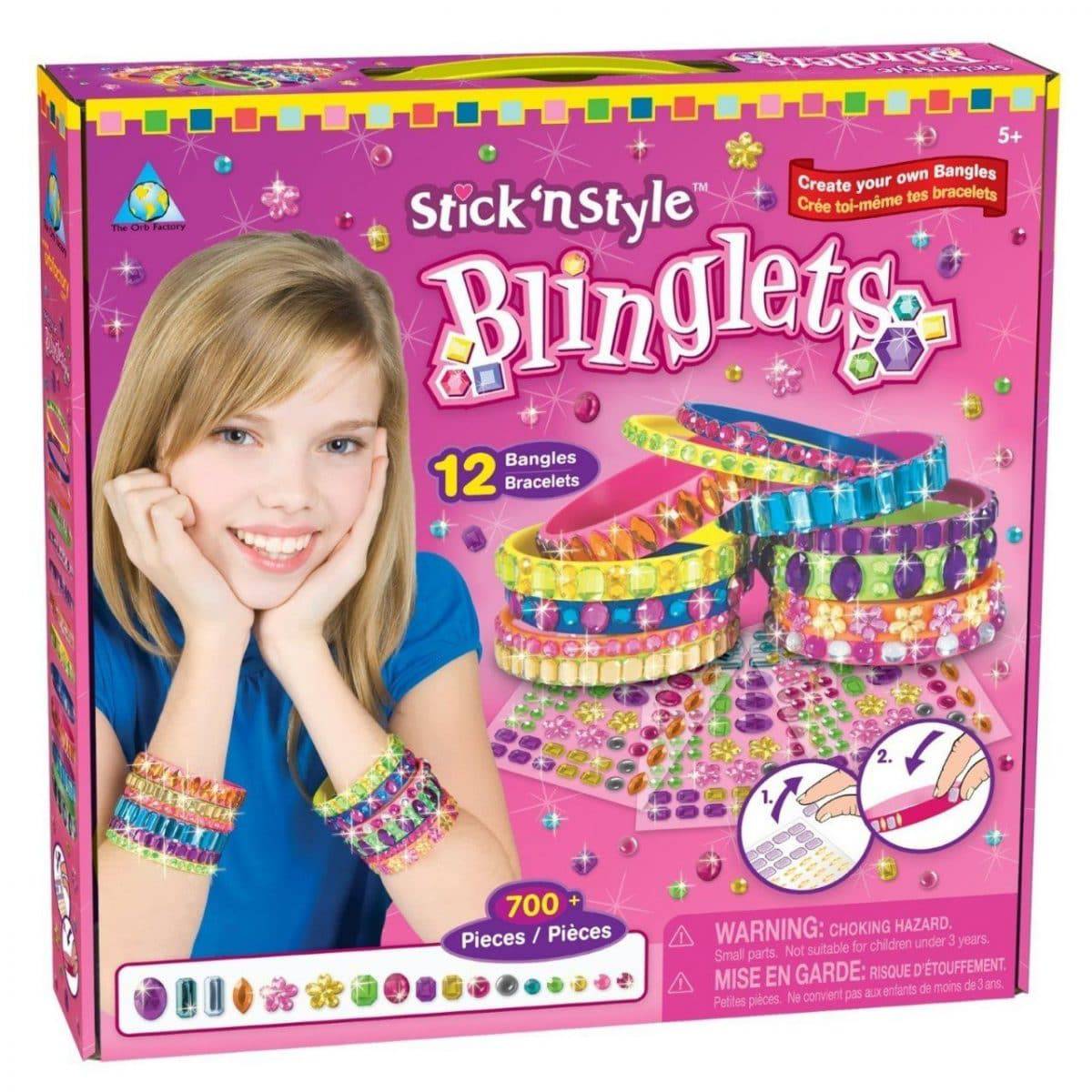 This kit makes creating jewelry for a 6-year-old girl very enjoyable. For your girl, it will be exciting to create her jewelry or follow the decorate-by-number designs. This will be a hit for your girl regardless of whether it is her first jewelry design kit or not. It comes with over 700 bling jewel stickers that are used to decorate 12 different bracelets. It is ideal for an individual or a shared art project.
The Stick'n Style Blinglets opens an opportunity for your girl in jewelry design. The jewels express the inner gem of a girl. It is great for princess tea parties and slumber parties.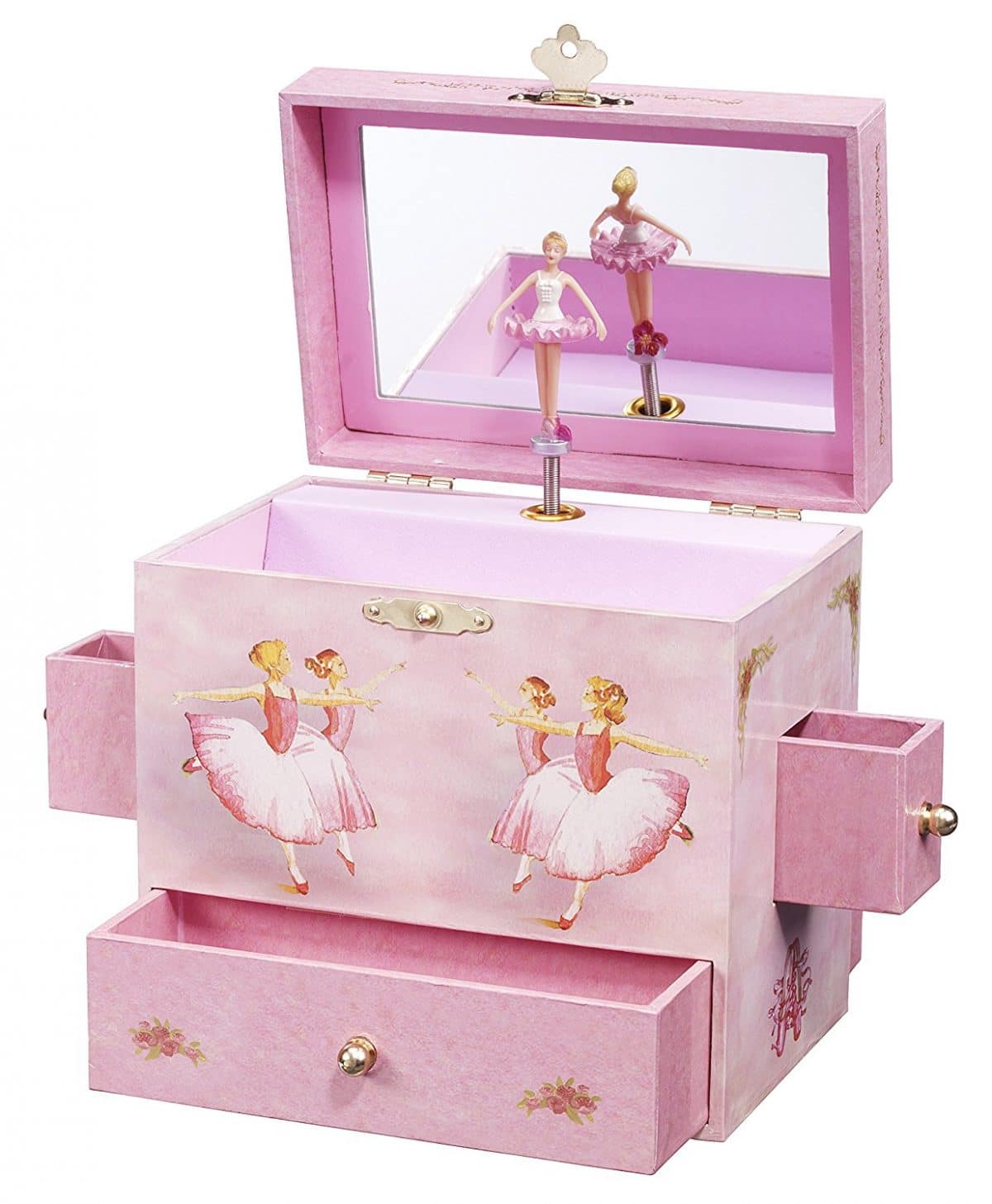 Music plays an essential role in optimal brain development in kids. With this toy kit, your girl will enjoy the soft and graceful Swan Lake piece each time the top cover is opened. The box features a huge drawer at the bottom which is ideal for keeping her precious trinkets. Additional storage space is provided by 2 more side drawers.
In childhood development, playing dress up is essential. The ballerina themed jewelry box is great for helping your 6-year-old girl organize her playtime jewelry. It is very exciting to watch your young girl grow and begin using tools that promote her development.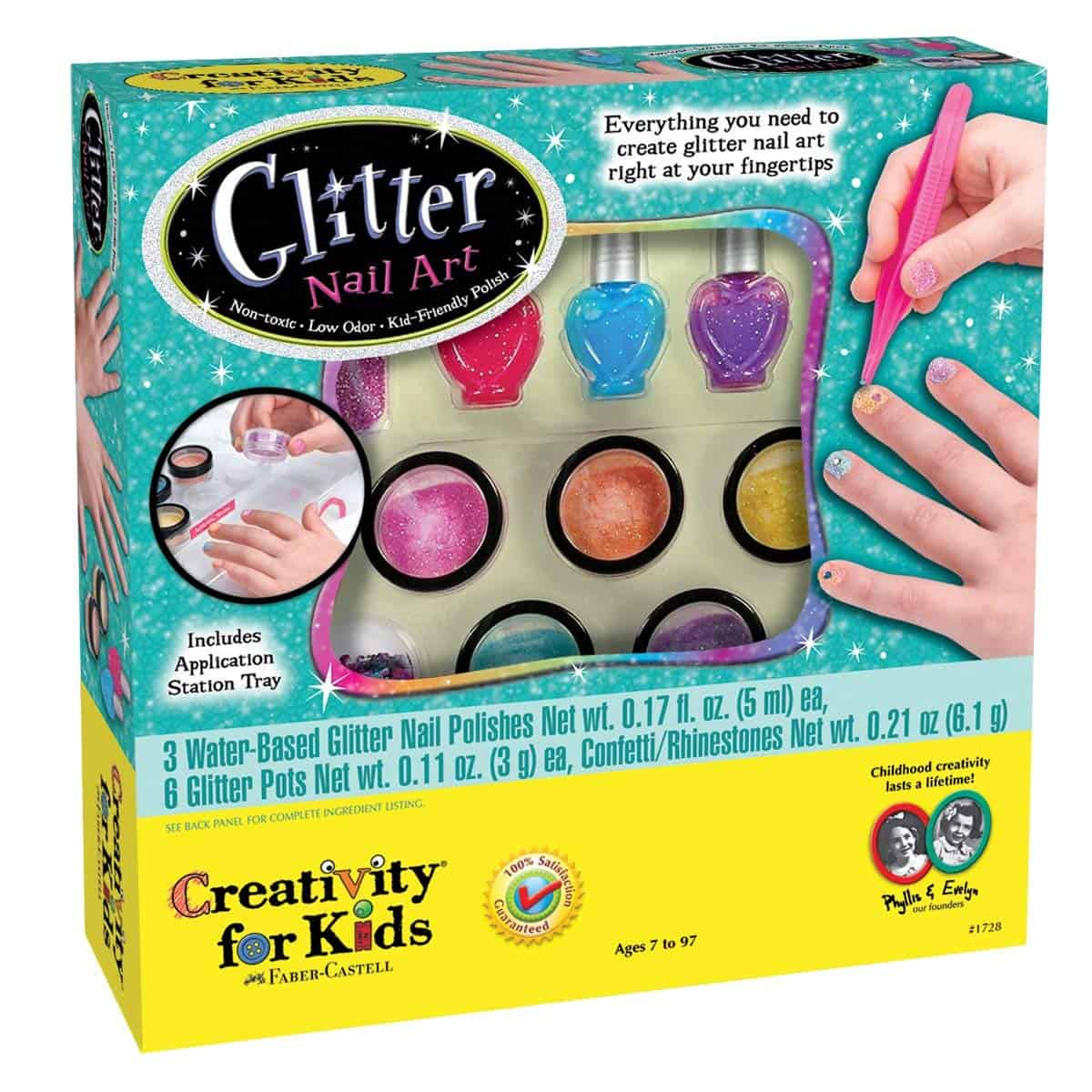 Nail art is quickly turning into a fashion trend. With this Glitter Nail Art kit, your 6-year-old girl will try to create beautiful art on her nails. This toy kit has an application station and 3 water-based glitter nail polishes. Also, the toy includes 8 glitter pots as well as an instruction guide.
This toy will showcase your girl as a manicurist. Her tea parties will include pedicures and manicures. If she is unable to show fashion in purses or clothes, she will definitely show fashion through nail art. The toy adds sparkle, accents and promotes self-expression. It will be a great birthday gift.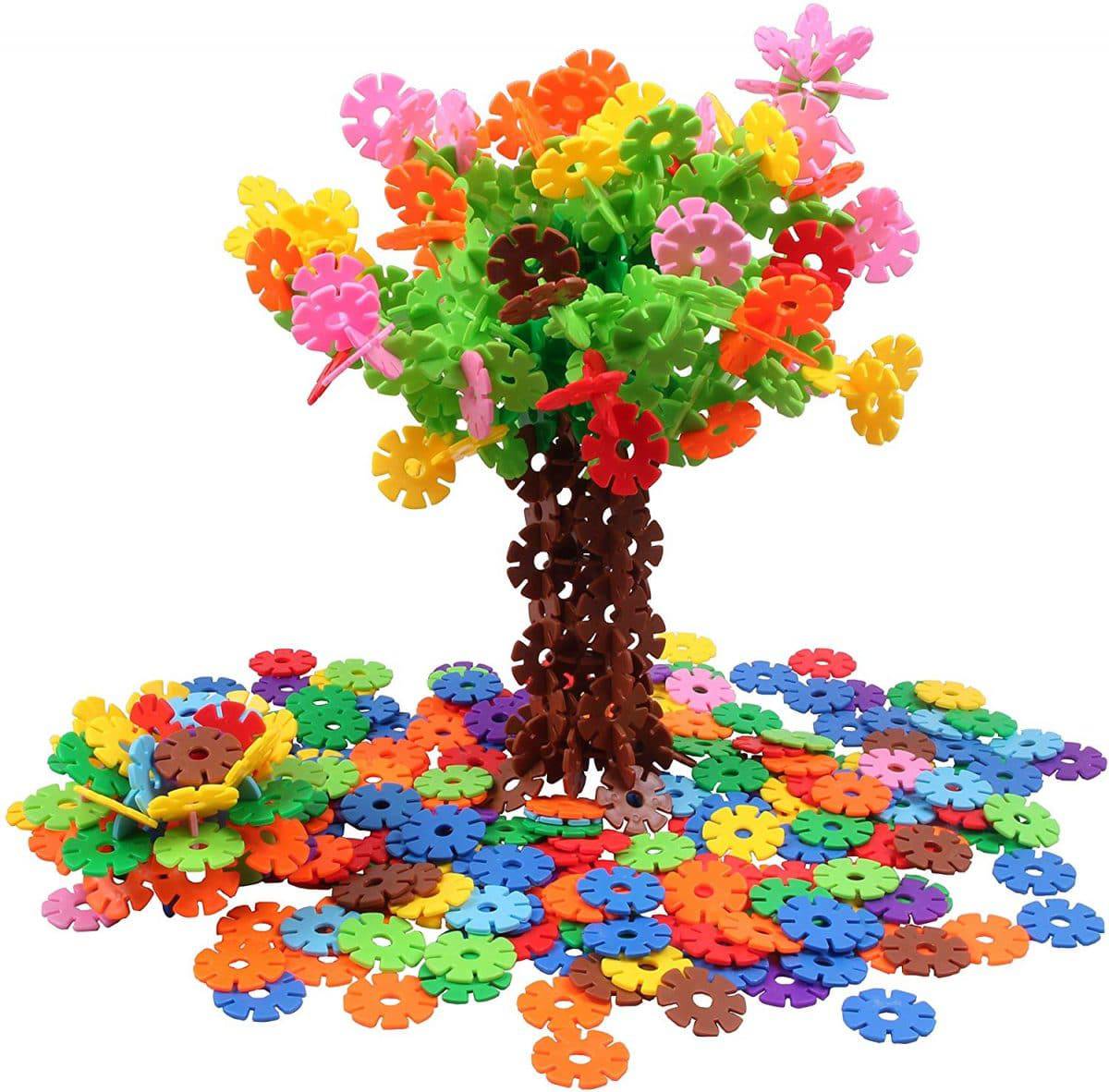 This plastic disk building system is a thrilling alternative to the old school block building. With this toy, your girl will get more than 500 plastic disks in a jar. The disks are easy to assemble and disassemble, which makes construction simple. The disks come in a reusable jar that eases storage and cleaning. The disks are made from polyethylene which is safe. By adding this construction kit to your 6-year-old girl building collection will surely increase her interest in engineering education.
Improving your girl's dexterity and coordination at this age is important. So, provide her with a birthday gift that reinforces her development. These disks are a remarkable alternative to the normal building blocks. The disks make construction exciting and new.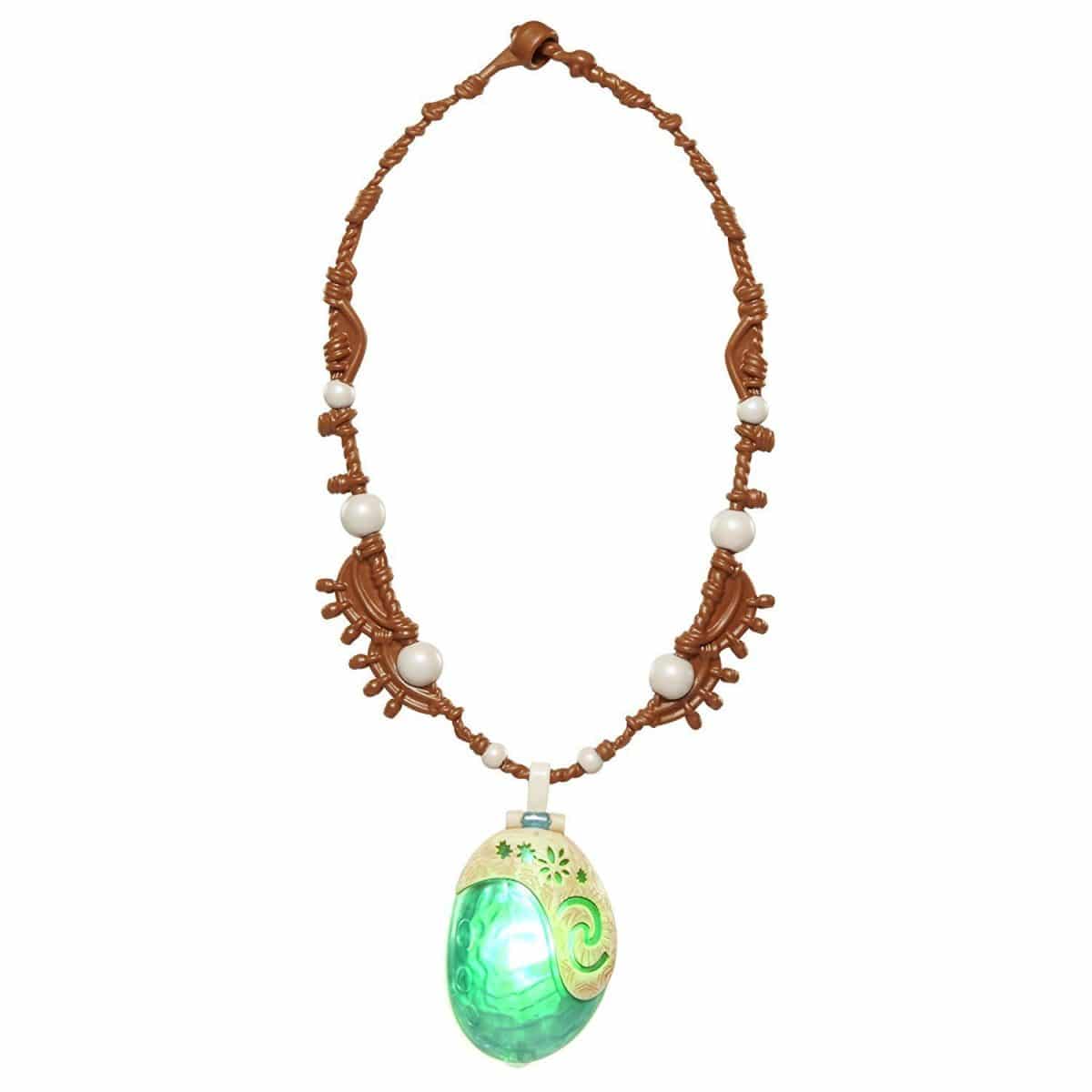 With Moana's beautiful necklace, your 6-year-old girl will discover the heart of Te Fiti. This toy gift will engage your kid's imagination as she embarks on a creative play to save Moana's home. The necklace features 3 button cell batteries and even though it initially seems to be sky-blue, with a push of a button, it lights up sea-green. She can open the glass shell to have a close and personal view of the heart of Te Fiti. You will be thrilled to watch your little girl feel like a hero and a princess just like Moana.
Through role-play, your little one will have an outlet for exploring the adventures, feelings, and thoughts of other people.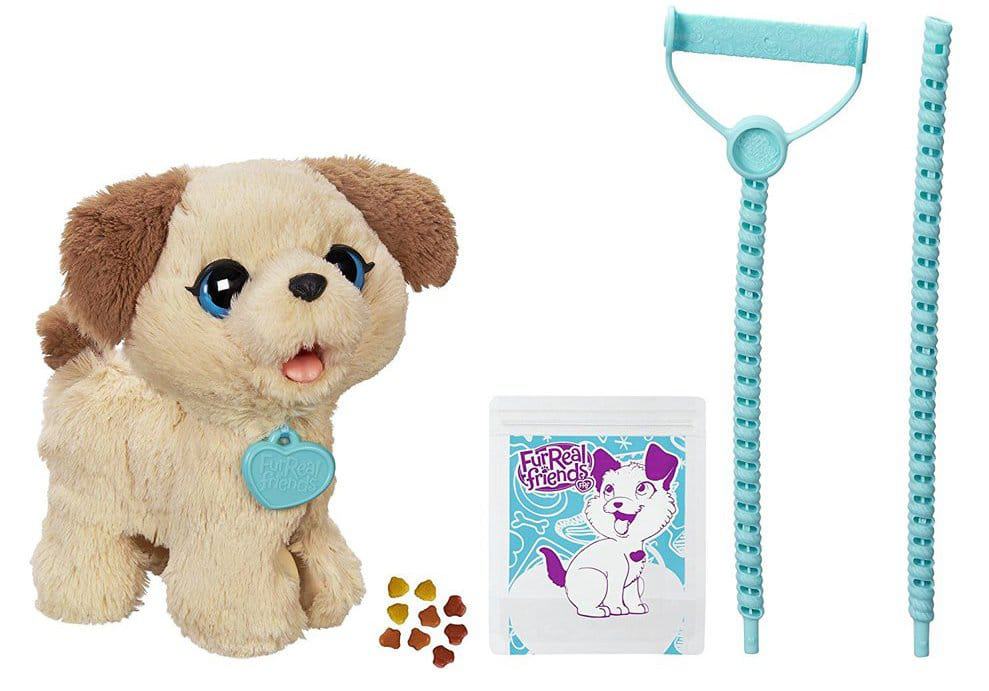 It is actually exciting to give your 6-year-old girl enjoyable pet experiences without really owning a real pet. This pet lets your little one get the experience she needs to build unforgettable memories. The exciting thing about the pup is that it uses the bathroom like an actual dog. Thus, she will get the experience of walking, feeding, and cleaning after her pup. The toy features two-part detachable leash, instructions, some treats and clean up baggies. This will definitely be a memorable gift.
Learning to take care of an animal at this age is great for growth especially if she can get a toy that resembles an actual dog. This will give her a good idea of the responsibilities of owning a dog.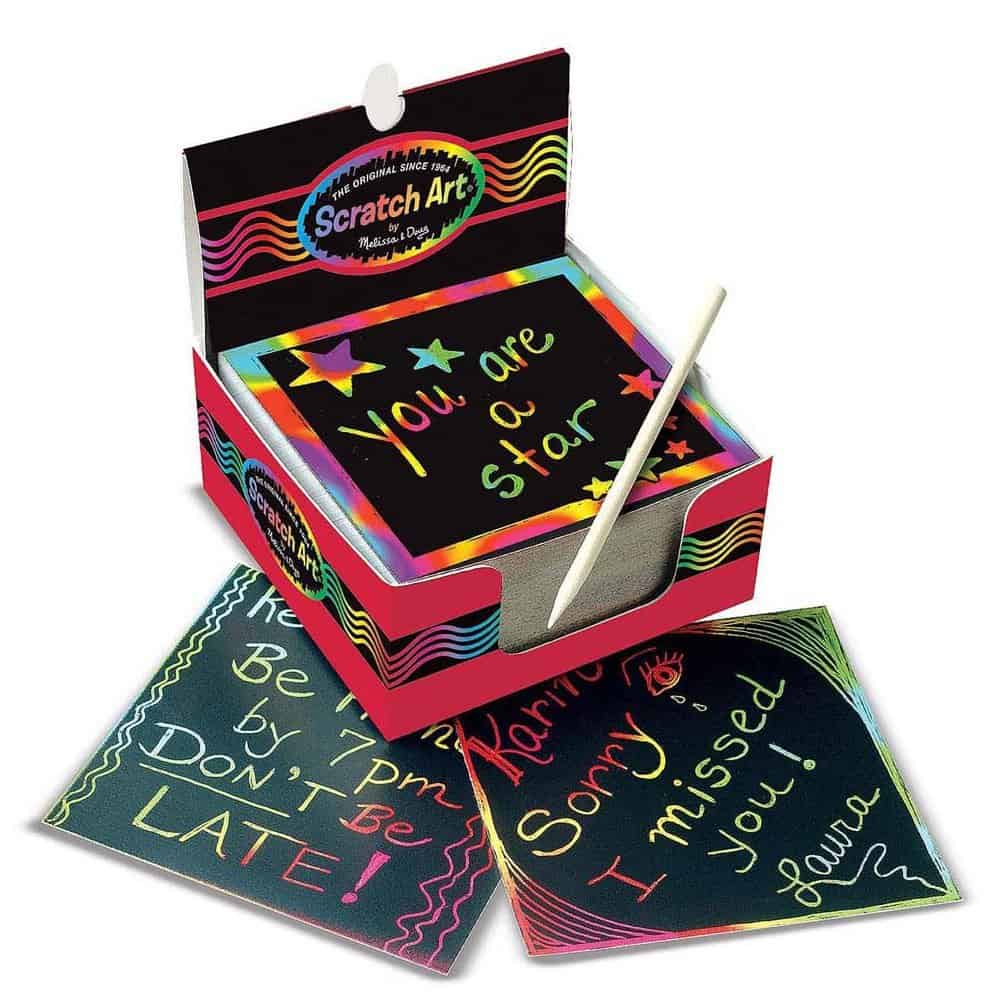 With this toy kit, your girl will have a 4"x 4" matte black leaflets to etch secret notes. The set features a wooden stylus. By simply applying pressure to the black paper, your little one will leave a rainbow trail. This is an exciting way of maintaining communication between family members or keeping your girl interested in practicing her vocabulary, alphabet, and drawing. Also, the set comes with a 2" thick pad containing 125 leaflets.
This is a fun mess-free way of letting your girl doodle, draw, and write in an edgy way. She will love the colorful leaflets she can sketch and etch on.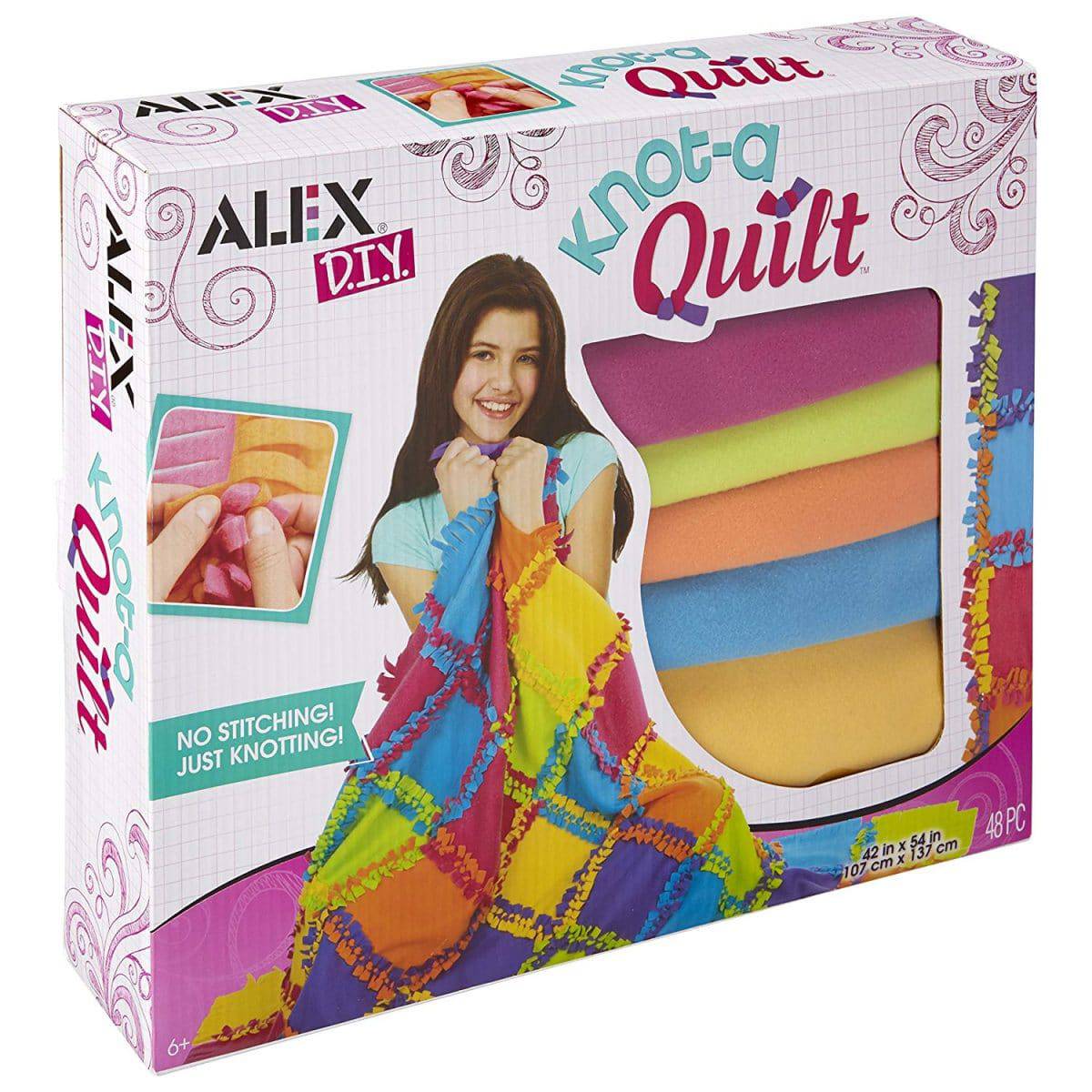 With this kit, you can help your 6-year-old girl create her own quilt. The kit has everything needed to create a good-sized quilt in a short time without sewing. It comes with 48 9" fringed squares that create a soft 42" x 54" quilt. She only has to use the pre-cut squares with fringes and join them by tying a knot. The kit's brightly colored squares create an attractive pattern as she joins them.
This kit will promote her creative talent and help her express herself freely while giving her the skills that develop her imagination. After crafting the quilt, she will gain confidence in working with other materials.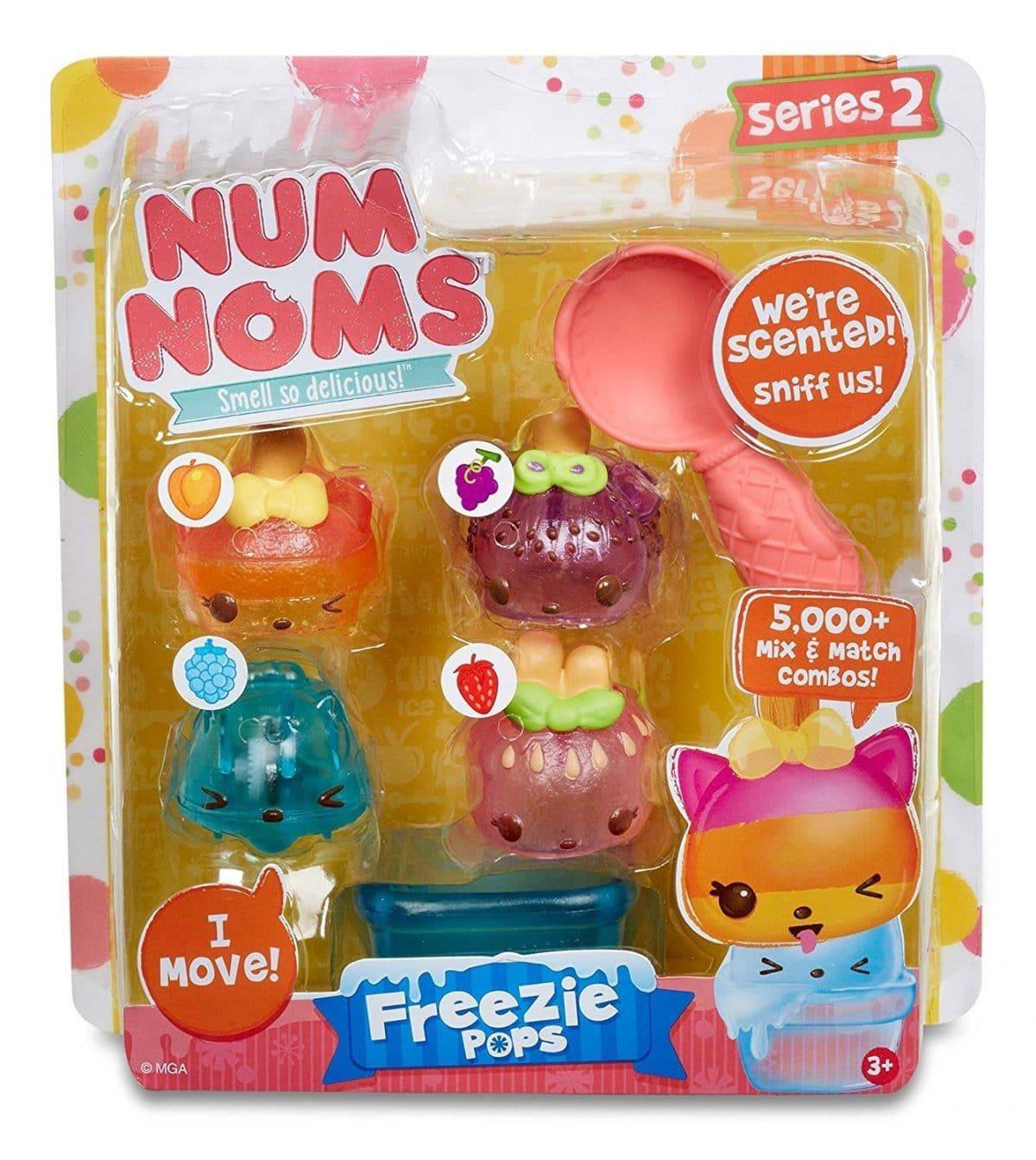 With this kit, your 6-year-old girl will be able to create a masterpiece by placing Nums on Noms. These are delightfully scented and will help teach your little girl the essentials of a culinary palette. All the rubber buddies are scented. This Freezie Pops pack comes with Strawberry pop, Grape Soda Pop, Tropi-Cal Pop, and the Ice Berry Go-Go – a motorized nom. Your girl can mix and match various packs to create wacky scents.
This toy will introduce culinary skills to your child. She will learn palatable and unpalatable smells. Since the kit does not use real food, there is no mess.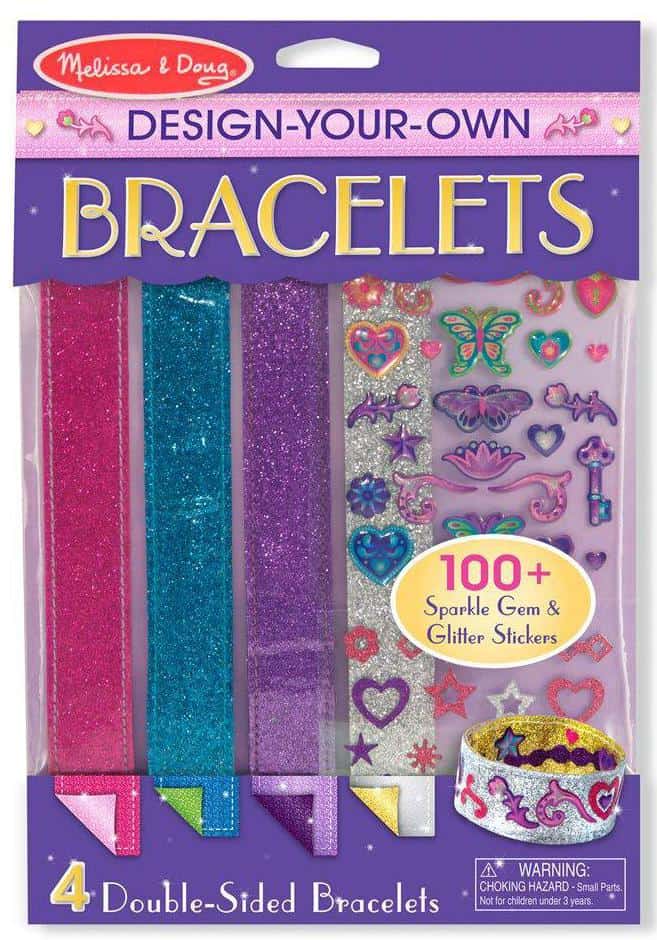 With this pack, your 6-year-old girl will sparkle in her own unique way. This product comes with 4 double-sided bracelets and more than 100 sparkling gems and stickers. It doesn't contain small beads so it will be great if your household has younger children. The bracelets are adjustable, reusable and reversible. She will be able to wear them over and over again, each at a time or even stack all of them.
This craft toy enhances creativity and fine motor skills. Your girl will love designing and wearing her own jewelry. The bracelets are double sided, which means she can make minor costume changes during the day if she craves variety.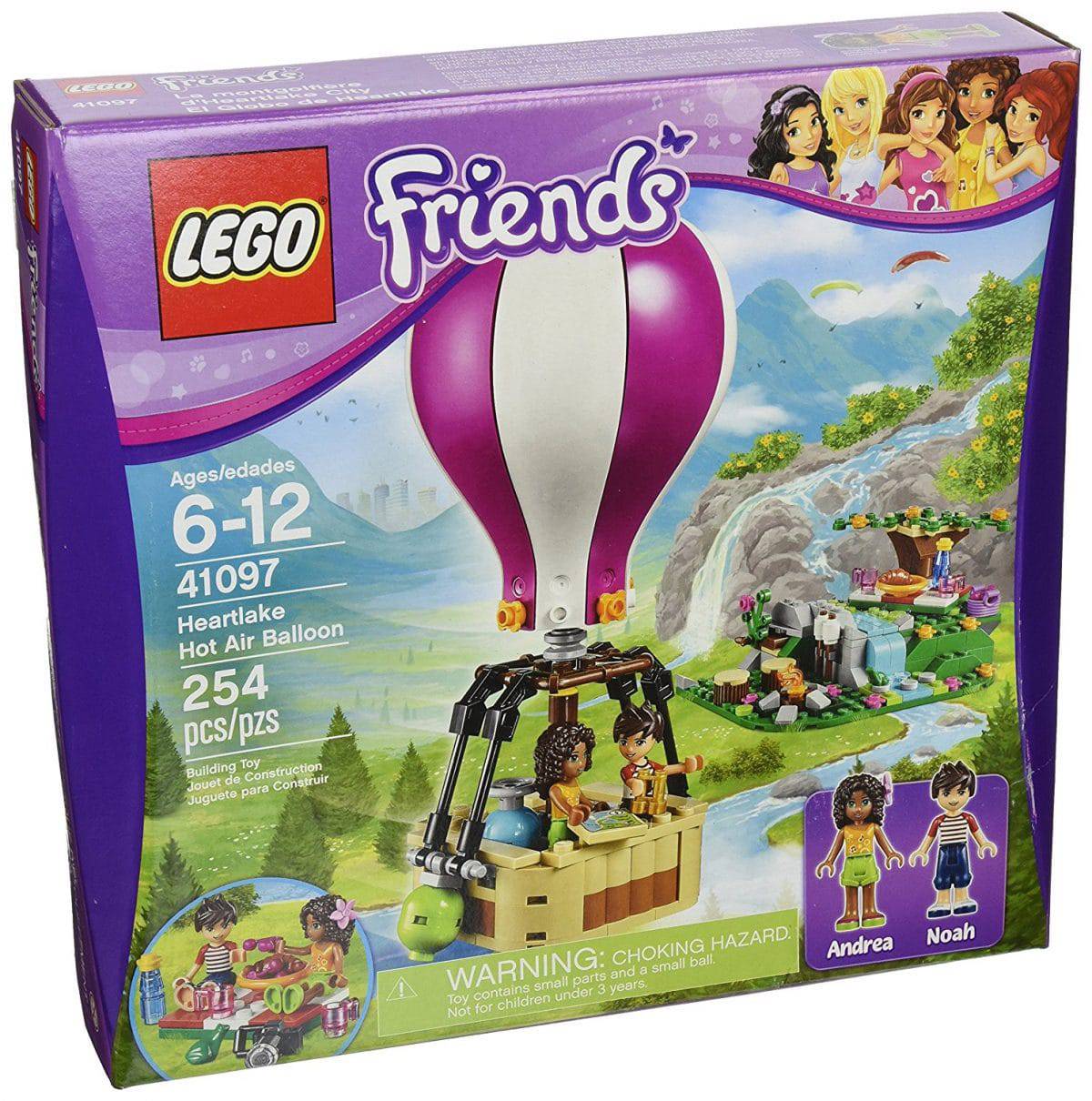 With this special balloon toy, your 6-year-old girl will enjoy her playtime. The Heartlake Hot Air Balloon comes with over 250 pieces and 2 doll figures. The beauty is that the dolls are compatible with other LEGO Friends sets to make sure your girl is able to combine dolls from various sets to ensure her play is more fun and dynamic.
Not only will your girl get a balloon and 2 dolls – Noah and Andrea, she will also get a picnic spot, a tree, and a waterfall. This allows your girl to share the toy with her sibling or friend to create an elaborate pretend play.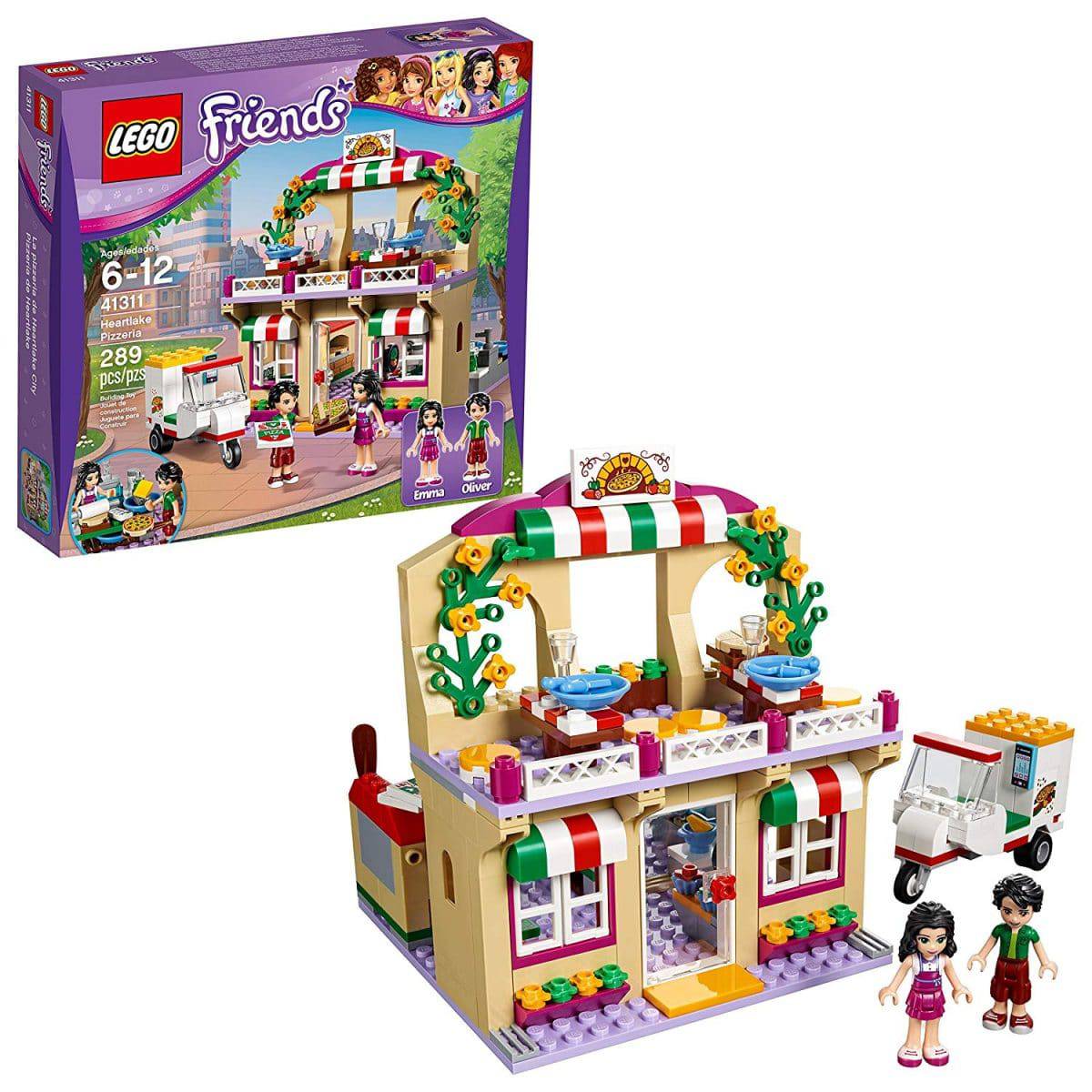 With this charming LEGO Friends little building set, your 6-year-old girl will be able to construct her pizzeria. The toy kit comes with over 280 pieces, 2 mini figures (Oliver and Emma) that are compatible with other LEGO building sets and a mini scooter for pizza delivery. Also, she will get a tiny kitchen ideal for baking a delicious LEGO pizza as well as an attractive terrace where customers sit to enjoy their meals.
Your little girl can play alone or invite a sibling or friend to share the toy. Since the set supports other LEGO sets, she will always have visitors at her Heartlake Pizzeria.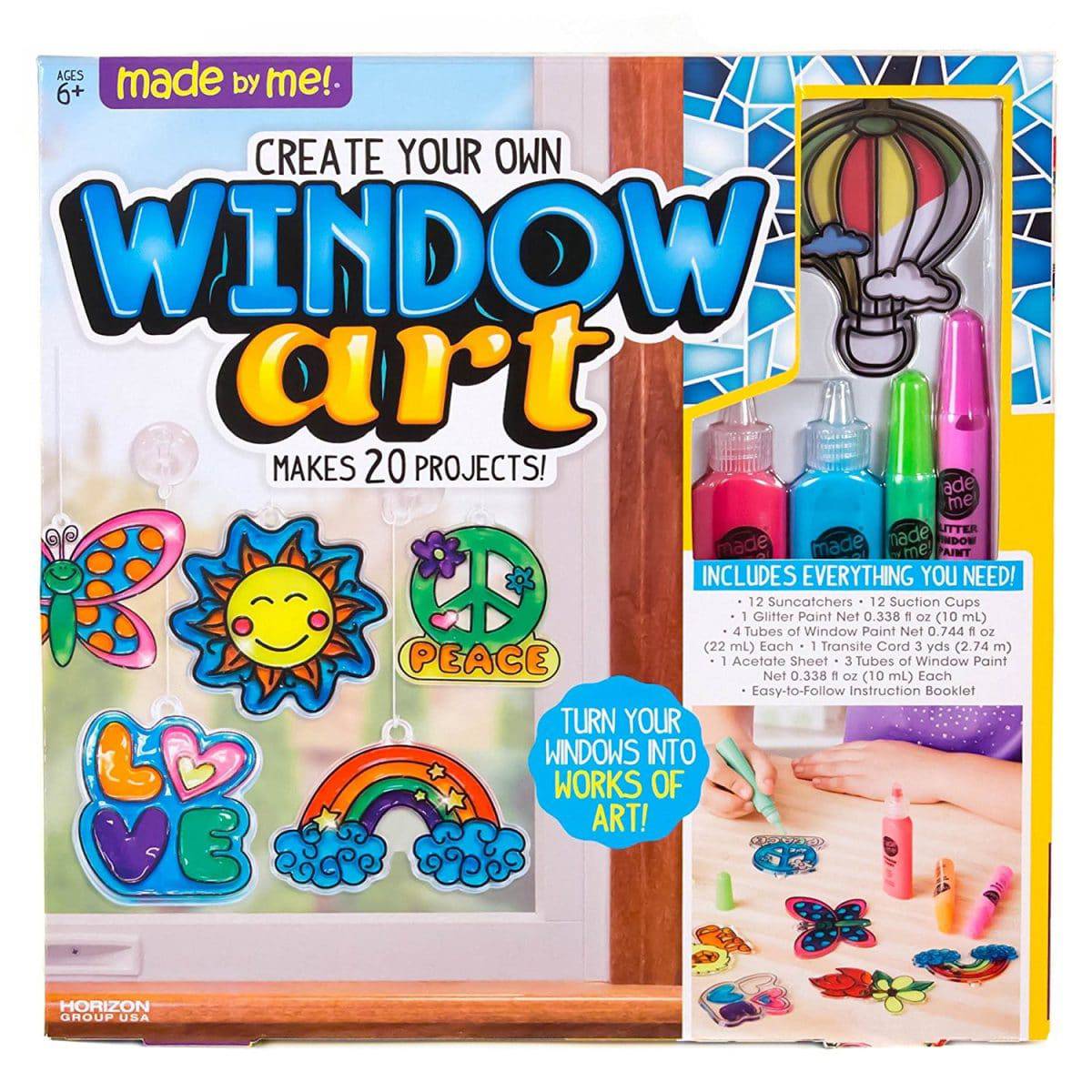 Although your 6-year-old girl is no longer a curious toddler, she is still curious to draw on anything she can place her hands on. This will be a great birthday gift since it will allow your girl to channel her creativity to create something she can use as decoration in her room. The different suncatchers allow your little girl to express herself by painting anything on them and sticking the artwork on her windows.
This is a good parent-child activity since a parent can draw fine lines and allow a child to fill in using colors. Your child will develop her confidence by coloring and the praises she gets for her precision and patience.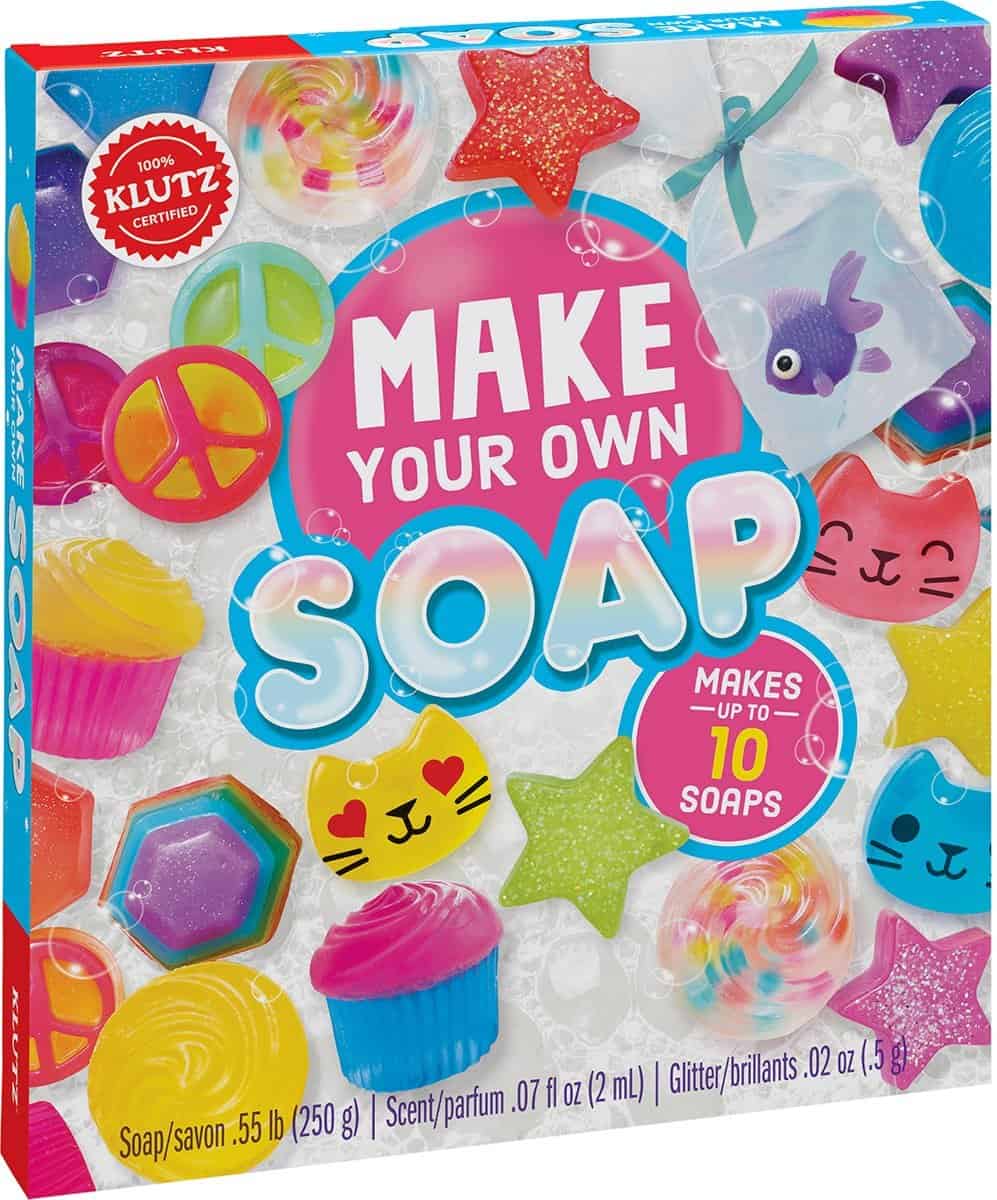 If you need to inspire your 6-year-old girl to be a scientist by showing her the fun side of chemistry and science, this kit is the perfect gift for her. The process is explained in tiny detail within the booklet. Also, she will get some interesting facts and fun about chemistry and science as well as a few simple experiments.
As your girl explores the science of creating soap, she will be able to create her own batch of totally custom soap. The kit comes with everything she will need to engage in the thrilling soap-making process such as soap molds, coconut papaya fragrance, bright color tablets, skin-safe glitter, and soap stickers.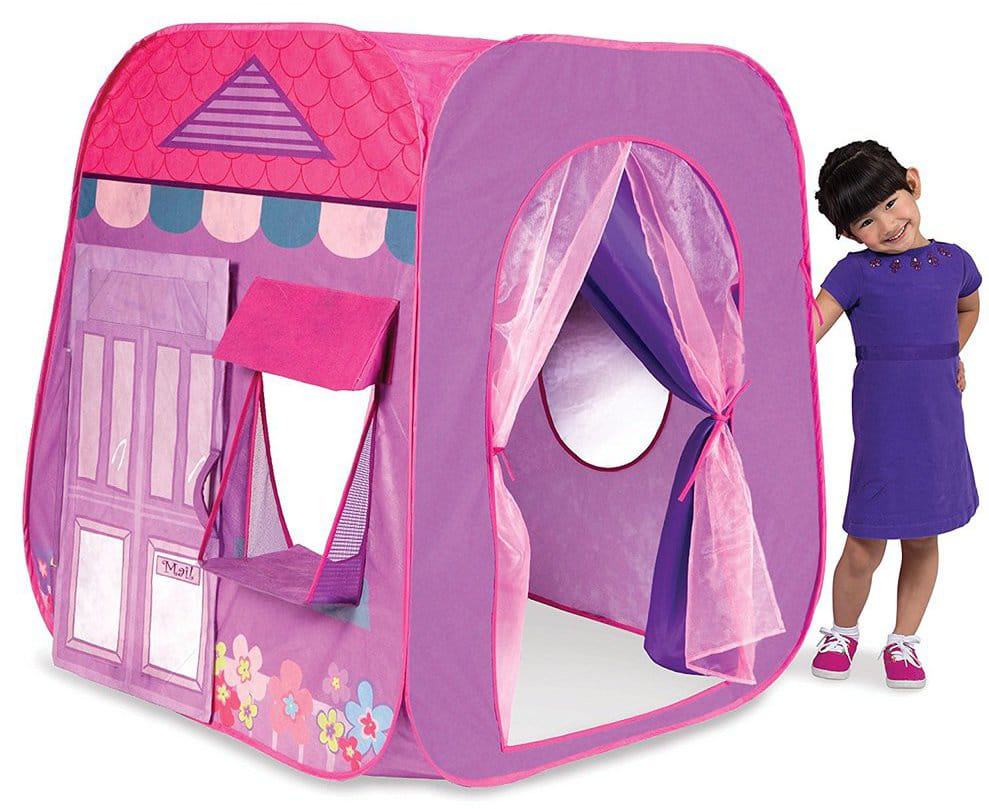 Most children love dressing up and pretend plays and so is your 6-year-old girl. With this kit, she will get her place for playing dressing up and carrying out an actual dress up. The tent is easy to assemble and comes with a cube-shaped spring frame which will pop open as you unfold it.
Your girl will be able to enter her boutique through a realistic door. The kit comes with an open window and shelf for more fun. Inside the tent, she will have enough space to have fun, read or play dress-up with friends. The curtains in the changing room in the tent give her a private space to switch costumes.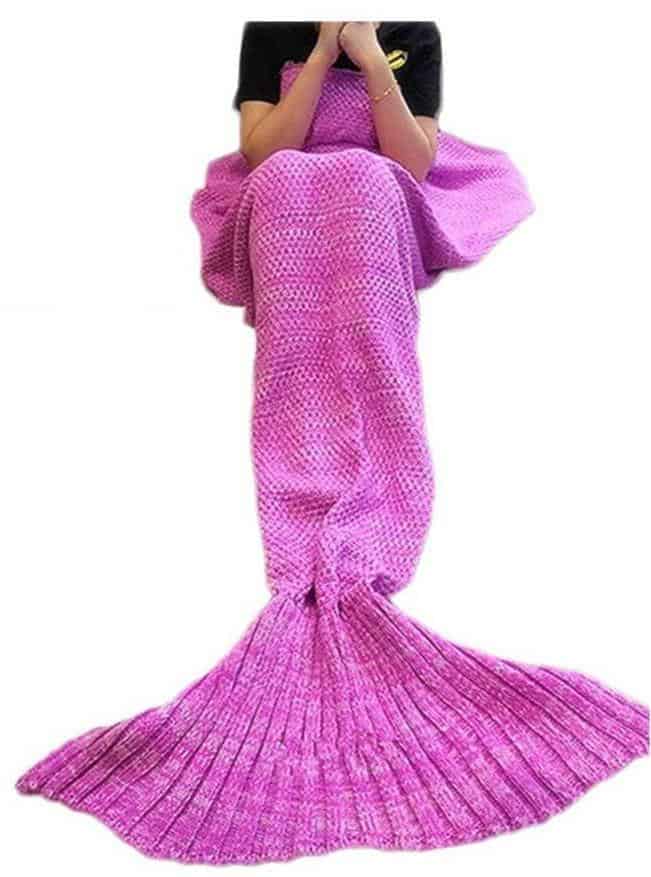 This Mermaid Blanket is a wonderful way of keeping your 6-year-old girl warm. It will be a pleasing birthday gift for your girl. The knit blanket is very warm but lightweight and is simple to pack and carry since it comes with a convenient carry case.
It is advisable to hand-wash this woolen blanket and leave it out to dry for it to retain its shape for long. Getting in this blanket is relatively easy and the open bottom allows your kid to move her feet and even move around while wrapped in this blanket.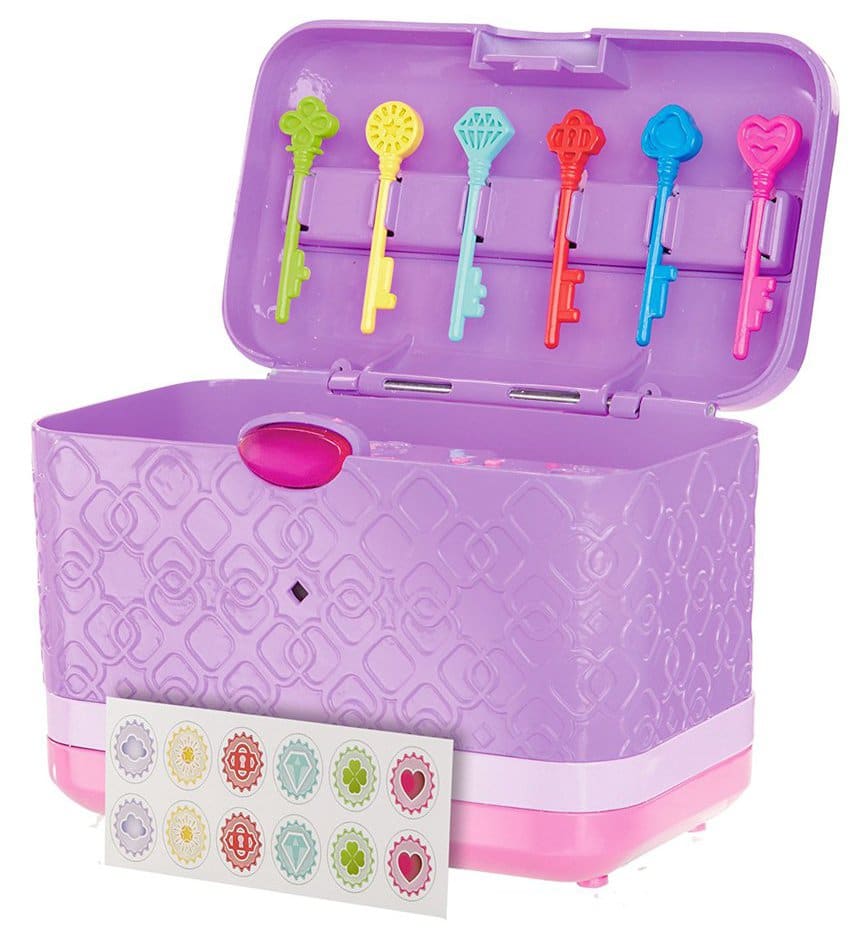 Your girl would love a box for storing her treasures. At 6 years, your child will get just that with the Keepsake Box. At this age, the little girl will start meaningful friendships and keeping every sort of mementos; thus, it is a great time to give her a gift for storing her prized possessions.
The kit comes with memory keys as well as matching stickers to tag keepsakes.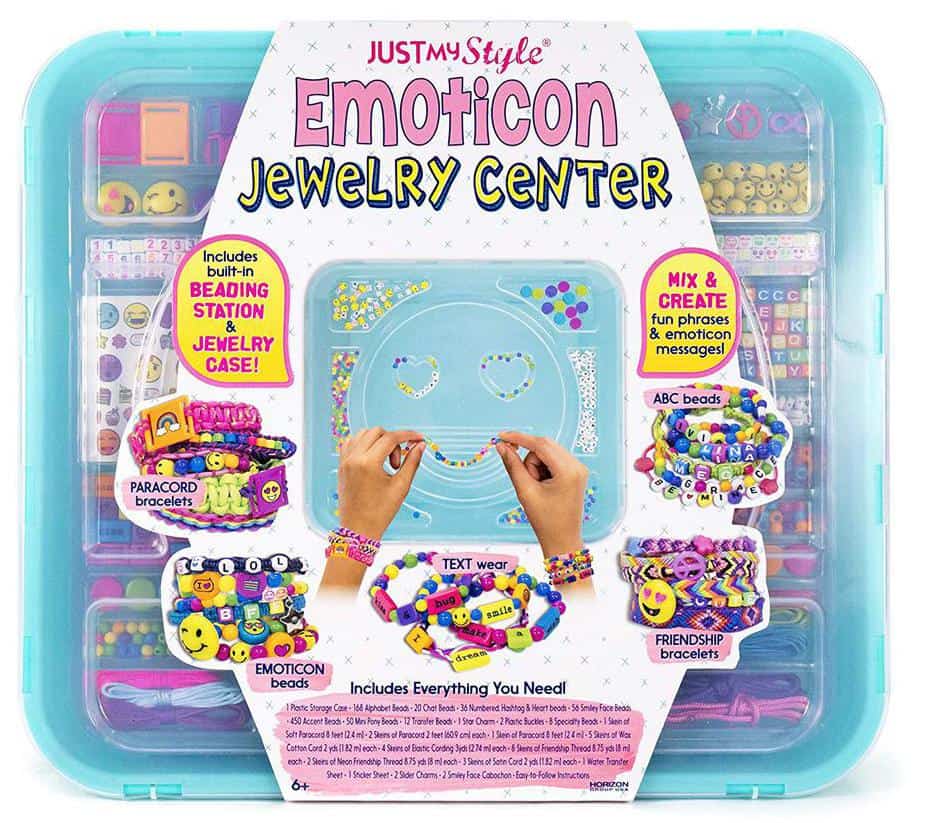 Even though it is not a rule, it is safe to point out that most girls love jewelry. They love making it and wearing it. This is why a jewelry making kit is among the best gifts you get for a 6-year-old girl. This kit will allow the little kid to be creative when making something she will love. Since there are more than 800 beads, your girl will be able to share them with her friends and siblings.
The kit helps your 6-year-old girl explore 8 different techniques of making bracelets.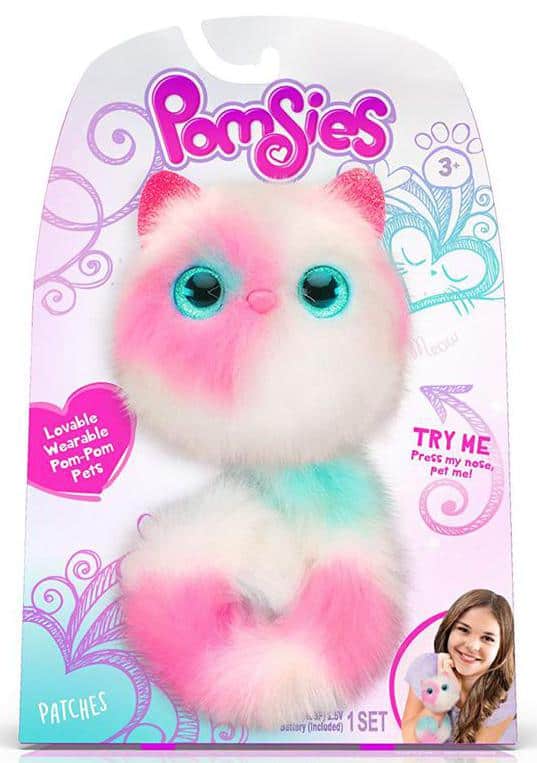 Pomsies are wearable pom-pom pets that your 6-year-old girl can wear anywhere. They are cute and cuddly and react when they are touched. This interactive pet has an adjustable tail which allows your girl to hang it anywhere even wrapping it around her wrists or hung it on the backpack.
When touched, Pomsies react and come with up to 50 different sound reactions to tickling, cuddling, and petting motions. When your girl touches the nose of the Pomsies makes the toy come to life using the tester battery.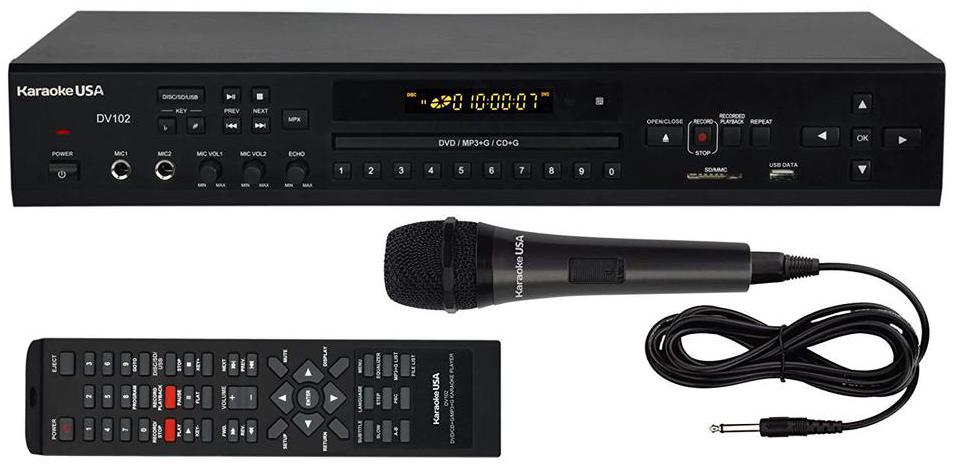 If your 6-year-old loves to showcase her voice, then Karaoke Player is a great birthday gift for the little diva. The toy comes with a microphone, volume control, voice control and inbuilt speakers to inspire your little girl to sing, develop her self-esteem and build up her confidence.
Also, the toy comes with a LED display. As well, the player acts as a portable CD player to ensure your girl can put in CD's and sing with her favorite artists.
Finally
At this age, the development of a child's gross and fine motor skills, as well as confidence is important. By selecting the right gift for a 6-year-old girl ensures that she is healthy, physically fit, and can develop her self-confidence. The list above contains our choices of the best toys and gift ideas for a 6-year-old girl to help her reach her full potential.