Top 30 Best Toys and Gift Ideas for 5-Year-Old Girls 2023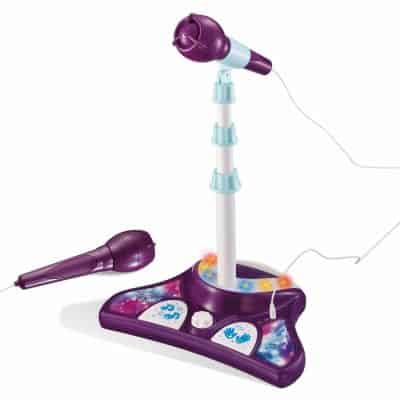 If your little missy loves music, this pretender karaoke machine will be an excellent gift for her. It's very realistic, and she will feel like a little star each time she "performs" for her imaginative audience. It comes with two microphones so that she can sing with a friend, and the stand is adjustable. And, to make the performance even livelier, it has flashing stage lights plus two pedals to add some fun. It also comes with an AUX cable to enable to connect it to your devices.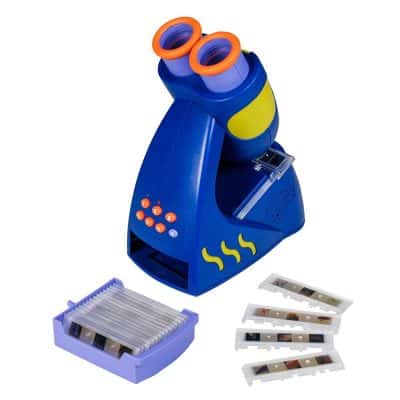 This talking microscope features the voice of Bindi Irwin, the wildlife warrior from Australian zoo. It is multilingual and speaks English, Spanish, French, and German. It includes sixty full-color image slides which all fit neatly inside, and more than 100 facts and quizzes. It has a double eyepiece, and your daughter won't have to close one eye and built-in slide storage for easy cleanup. Your daughter will learn about everyday objects, plants, and animals while she listens to the facts about what she's looking at which will help her in school. She will also develop an interest in nature and how it should be treated.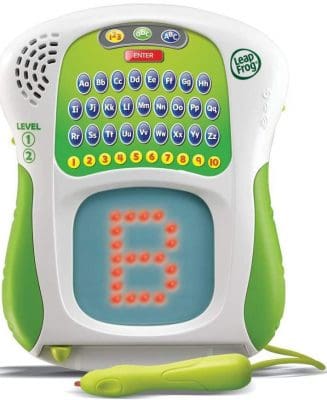 This is an interactive toy which teaches your daughter how to write by tracing the letters A-Z and numbers 1-10 which light up on the screen. It reinforces what your daughter learns by engaging her in fun activities like clapping according to the featured number. The stylus is connected at the middle and is suitable for both right handed and left handed children, and your daughter will not have any trouble using it. It uses a single retraceable surface which allows ease of use and portability and has two levels your daughter can graduate to as she progresses, in which level one encourages her to scribble while level two lets her write for accuracy.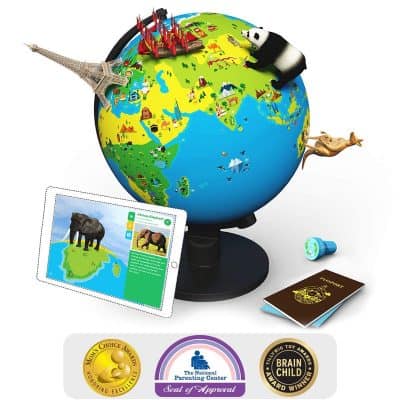 Take your daughter on a journey around the world with Orboot Globe and app. The app can be downloaded for free and is compatible with Apple, Kindle, and Android devices. It comes with a 10-inch globe, a passport, a stamp, country flag stickers, and a detailed guide. The app contains cultures, features, monuments, animals, maps, and many more features of different countries across the globe, all of which are displayed in 3D and accompanied by voices and music thus giving it a realistic feel. It has puzzles and tasks which are exciting and also educational to your daughter. Your daughter will gain knowledge, linguistic and cognitive abilities and her creativity and imagination will improve.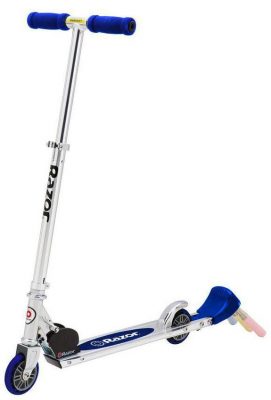 This scooter lets your daughter draw colorful lines as she rides it. The handlebar is foldable and adjustable for comfortable riding. The chalk scribbler is non-toxic and refillable, and the chalk can easily be cleaned, but it will still work fine if you decide not to add the chalk. It also features a patented rear fender brake and smooth-rolling urethane wheels. The scooter can hold a maximum weight of 143 lbs. and requires some assembly before use. It is great for outdoor activity as it allows your daughter to leave her mark. It helps boost her imagination as she leaves colorful trails behind while also keeping her engaged. It is sturdy and durable.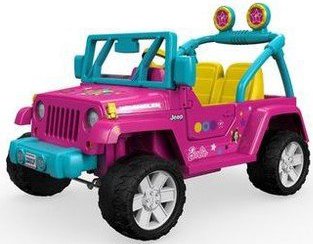 Barbie colors and graphics and doors which open and closes for your daughter to move in and out easily. It has a pretend radio with six jammin' pre-loaded tunes to add to the fun and ample storage where she can store her things. It is spacious and can accommodate two people and has a sturdy frame which can hold up to 130 lbs. It is safe and has a parent-controlled high-speed lock for adjusting the speed and can drive on grass and hard surfaces. It helps boost your child's imagination through pretend play, self-confidence, independence, coordination, and spatial relation skills.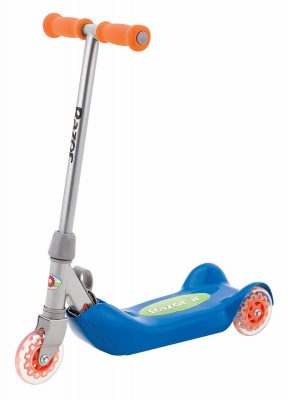 This scooter is constructed from high-quality steel, aluminum, and plastic. The deck is wide and slip resistant, and the urethane wheels and easy-to-grip soft foam handles make riding comfortable. It is foldable for convenient storage, and easy transportation and the parts are quick and easy to assemble. It can hold a maximum of 45 lbs and should be ridden on smooth paved surfaces where there's no water, sand, dirt, leaves, and other debris. The scooter helps in boosting your daughter's balance and coordination skills.

This grow-to-pro basketball set is adjustable and grows with your daughter from when she is small. It has four height positions from 3 feet to 6 feet, and your daughter can go from being a beginner to a pro. It has a sturdy base which can be weighted with water or sand to stand upright and prevent it from tipping over and is great for indoor and outdoor use. Your daughter will learn how to shoot hoops at a young age and as their aiming and shooting skills improve, so will her confidence and self-esteem. Her muscles will also develop in the process as she shoots her ball.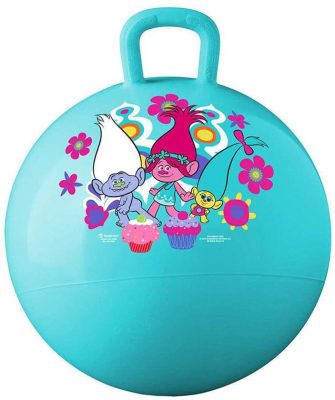 Your daughter will have lots of fun hopping around the house with this toy. Its diameter is 15 inches make it convenient to carry and store. It is made from a durable vinyl material, and your daughter can hop with it anywhere, either indoors or outdoors, without it deflating and is decorated with Troll characters your daughter will love. It is also easy to inflate using any hand pump or electric pump. The keep your daughter active while she watches her favorite shows. It also allows her to exercise and stay healthy and boosts her balancing and coordination.

Surprise your daughter with a new friend by gifting her this Barbie doll. She wears a trendy one shoulder bodice gray and pink dress, cool and casual white sneakers, and a pendant choker. She also spots long dark hair styled with cool kitty ears. Your daughter can find her style and play her stories. It boosts your daughter's imagination as she comes up with new fun activities to do with Barbie. She will also learn about dressing up and styling her hair by herself by practicing on Barbie. The curvy body will help your daughter develop self-love and learn not to judge or hate others of different body shapes and sizes according to society's beauty standards.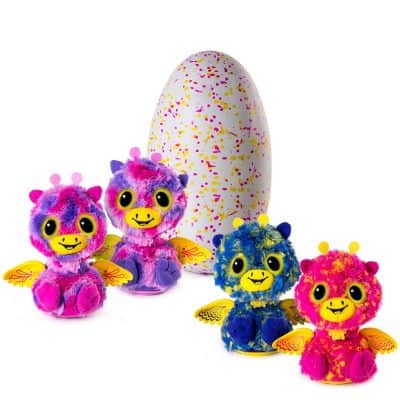 This surprise set includes two hatchimals, an instruction booklet, and a reference guide. Each egg contains Hatchimal twins, and your daughter can hold and rub the eggs to hear adorable sounds. She may even see a set of glowing eyes inside the egg. The Hatchimals can talk to each other, tell jokes, play games, and even feel sad when one is away for too long. It is an interactive toy, and one loves to move and dance while the other likes to sing and repeat everything your daughter says. They will hatch once the eyes flash rainbow colors. Your daughter learns to be responsible as she takes care of the eggs until they hatch, and look after her Hatchimals. It will also help develop her social skills and boost her imagination as she discovers a whole new world of Hatchimals.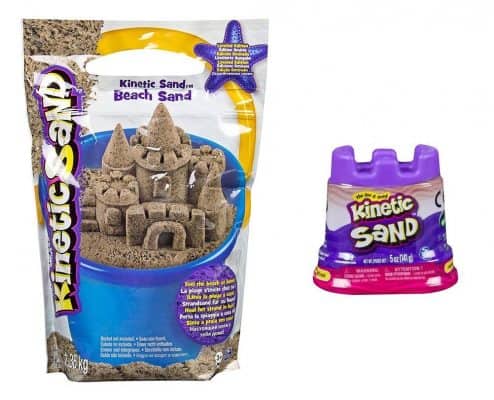 This non-toxic kinetic beach sand comes with an additional 5 ounces Neon sand for your girl to play for hours on end. The kinetic sand is squeezable making it easy to pull, shape, and pack. It is gluten-free and never dries out. It is soft and stretchy and sticks together making it easy to clean up without leaving any traces behind. It helps boost your daughter's creative skills and imagination as she comes up with new ideas of building objects and is also very relaxing. The sand should be kept in an airtight container after use.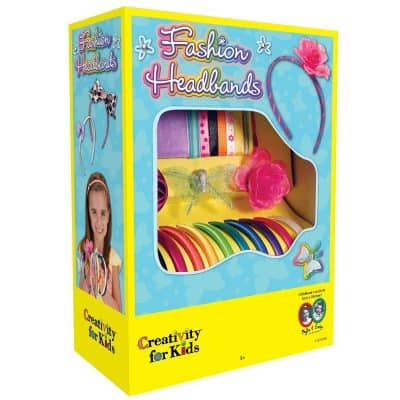 This headband set includes a rainbow array of satin headbands, rhinestones, flowers, feathers, a butterfly, yards of ribbon, and more. Your daughter can create various beautiful and unique designs by herself or with her friends. The headbands plus the accessories are easy to use, and the final product is wearable. It also includes non-toxic craft glue for gluing the pieces together and felt plates for your daughter to create her own decorative pieces. She can also change the designs around to suit her even after making the headbands. It is great for boosting your daughter's creativity while also building fine motor skills, color awareness, and construction concepts.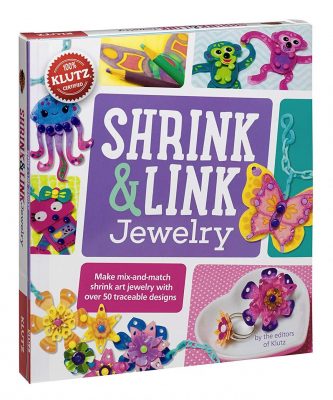 This kit allows your daughter to make beautiful jewelry and it includes 5 shrink sheets, cardboard baking tray, 55 color brads, plastic chain, 8 S-hooks, sequins, ring base, shaping tools, and tons of traceable art, and an instructional book. Your daughter can make reusable, transferable, dimensional, shrink plastic pendants and link them together to create an amazing piece of jewelry. You will need to guide your child on this craft, and it is the perfect way to introduce shrink art design. It is fun, and the book provides clear and easy-to-follow instructions, and everyone in your family will want to use it. It will boost your daughter's creativity and knowledge of jewelry making.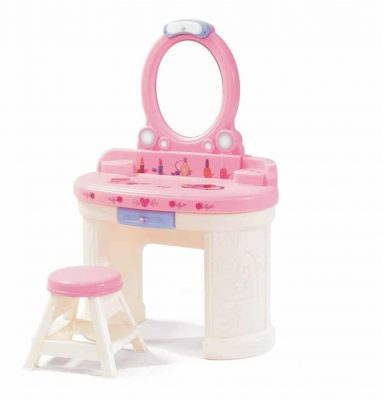 This set includes a high-quality shatterproof mirror and a matching 11-inch stool for your girl to sit while she pretends to make herself look even more beautiful just like mommy. It features a working vanity light which automatically turns off after five minutes and has a hand mirror, a brush, and a comb. It has molded-in compartments and a pull-out drawer for her to store her makeup and accessories. It is made from high-quality materials and lasts for years. It helps your daughter's imagination grow as she pretend plays to be a mommy and also teaches her to become girly and glamorous.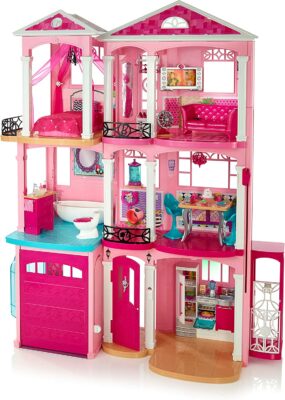 Turn your daughter's dream into reality with this beautiful classic Barbie Dream-house. It has three floors, seven rooms, and a working elevator with a simple pull mechanism. It is very detailed with furniture pieces, realistic cookware, and groceries, T.V. remote and many more, which gives it a realistic feel. The "flat screen" in the living room can be flipped open, and you can insert your own phone and play videos, and it recognizes smart accessories to activate lights and sounds. The garage door flips open and close for Barbie to keep her car while it can also function as an extra room and the garage window also doubles as a swimming pool. This toy sparks your girl's creativity and imagination as she creates her own story and adventures.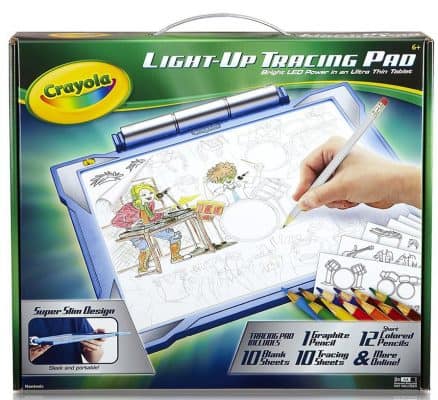 This tracing pad features one graphite pencil, 12 short colored pencils, 10 tracing sheets, 10 blank sheets, and more. There are over 100 traceable images which can be downloaded for your daughter to choose from. The glow-in-the-dark feature adds more fun to the tracing pad, and it illuminates the tracing sheets makes drawing easy and lets your daughter become creative and imaginative with her drawings. It also helps build her confidence since she isn't required to draw anything from scratch. The tracing pad has a paper-locking frame to hold the sheet into place, and the pink color is perfect for your girl.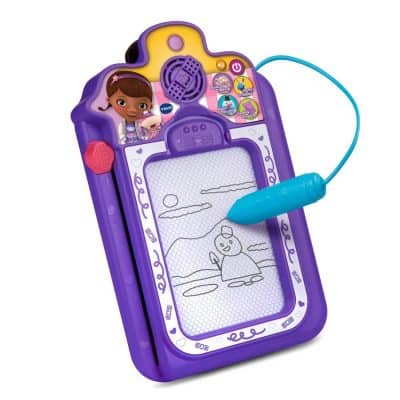 This electronic clipboard has more than 30 playful melodies and sounds and 4 learning activities. It also has three detachable stencils for learning how to write letters and numbers. It is very sturdy and can withstand abuse from your little girl. It is small in size making it easy to carry around or travel with. It is a great toy for developing your daughter's fine motor skills and imagination as she pretend plays to be Doc McStuffin or even a real doctor. It is a great learning toy as it talks while your daughter traces and the size of the stencils are perfect for her little hands.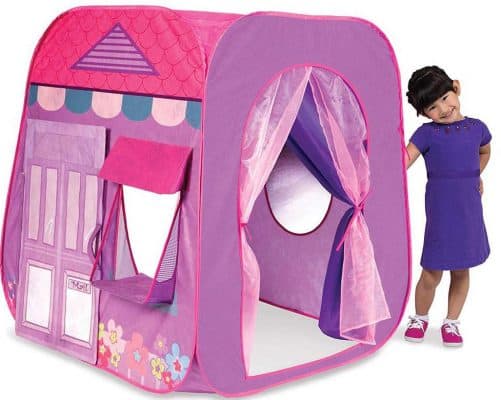 Put a smile on your child's face by gifting her this beauty boutique. It is foldable allowing it to be set up and stored easily. It is colorful and durable, and it has hinged front doors and side entrances for easy access. Inside is a roomy dressing room with curtains and Mylar mirror which will turn your daughter's dream of having a beautiful and dreamy room. The mirror is detachable and is made from soft, reflective material so it can bend without breaking. The playtent lets your daughter have her own private space and allows her to use her imagination and creativity when she plays dress-up. It is lightweight and made from soft and durable materials.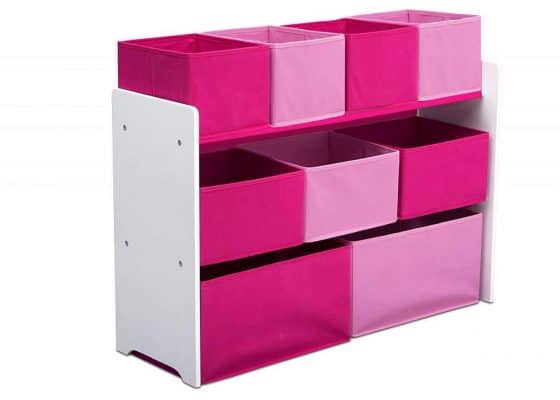 This product is designed for your daughter to organize her toys. It has nine toy bins which vary in size and has bold colors. Your daughter can store her books, art supplies or toys of all shapes and sizes conveniently. The height is perfect for your daughter to view and select the toy she wants without touching the rest and she can easily return it after she is done playing with it making it easy for her to clean up. It is high quality and designed to last many years, and your daughter will spend long hours of creative and imaginative play. It also helps your daughter learn to be tidy and organized.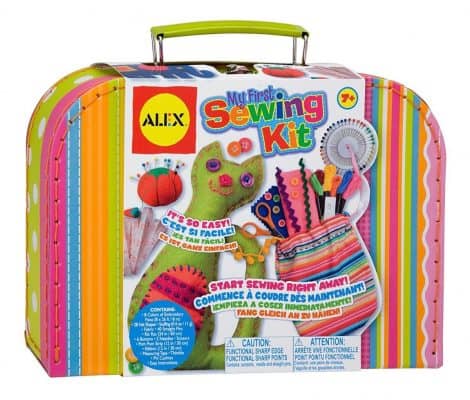 This sewing kit includes pre-cut polyester felt shapes, polyester stuffing, scissors, measuring tape, 2 needles, buttons, and all the materials needed for sewing and embroidery, all packed in a beautiful carry case. It is the perfect kit for introducing your daughter into the creative world of sewing. Your daughter can make adorable stuffed animals, notebook covers, and many more items. She will learn how to work a thread and a needle at an early age, a skill which she will need and use for years to come. It will also develop her talent and hobby in art and crafts and boost her creativity as she comes up with new sewing ideas.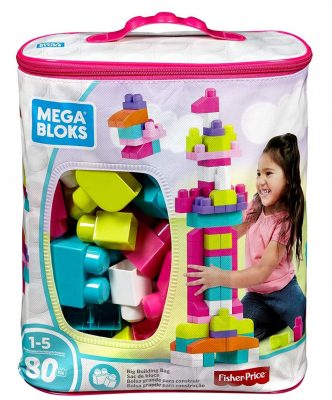 This product includes 80 pieces of building blocks and has an attachable wheelbase to allow imaginary cars to move. The pieces come in various color schemes, and your daughter can build anything she can think of from castles to cars to even animals. The storage bag makes it easy for your daughter to clean up after she is done. The pieces are easy to hold, piece together, and take apart to ensure convenient play. It is great for boosting your daughter's creativity and imagination while also perfecting her motor skills. It is made from BPA free and PVC free materials.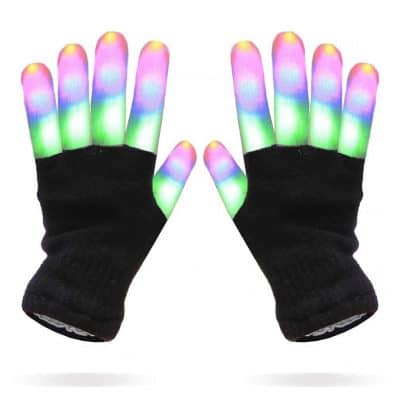 These led gloves are fantastic for concerts or performing on stage or playing piano at night. They have cool bright, vibrant colors to provide endless fun for your daughter. The inner lining of the gloves is made from cotton to keep your child's hands warm. The gloves are easy to use and have settings for different colors and patterns. The lights are activated by pressing the button on the wrist, and it is safe for your daughter to wear. They are powered by batteries which can be replaced. Your daughter will use her creativity to come up with ways of using the lights and color, and she will be entertained for hours. The gloves are also very durable with proper care.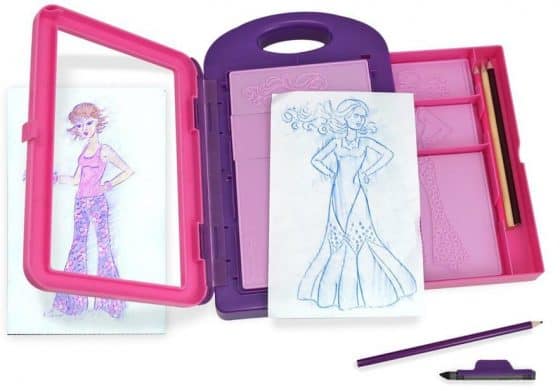 This fashion design art kit is the perfect gift for your little fashion designer. It includes 9 double-sided, textured fashion plates, 4 pencils, 1 crayon, 1 crayon holder, and a storage case. It allows your daughter to create unique and stylish fashion pieces as many times as she wants. She will just choose a fashion plate, cover it with paper, and use the rubbing crayon to rub it and then color the picture in the paper with the four colored pencils. She can mix and match colors to come up with masterpieces. The storage case doubles as a work surface, and it snaps shut to store all the supplies safely, and also makes it perfect for travel. Apart from boosting your daughter's creativity, she will learn about colors patterning and develop excellent motor skills.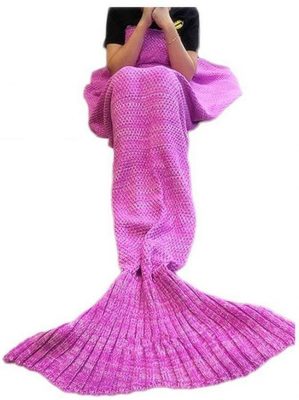 Turn your daughter into a beautiful mermaid with this mermaid tail blanket. It is durable and high quality made from eco-friendly and skin-friendly material and will keep your daughter nice, warm and cozy. It is brightly colored and can be used anywhere whether it's on the couch, during sleepovers, camping, or even in the car. The bottom of the tail is open, and you can stitch it for your daughter if she wants. Your daughter's imagination will be boosted by pretending to be a mermaid and encountering new adventures at sea, and critical thinking and problem-solving skills as she tries to solve made up challenges.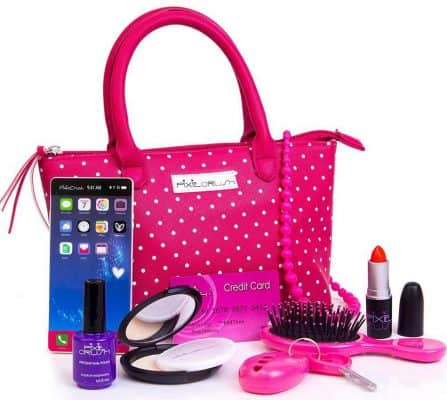 This amazing handbag will make your little one look stylish like mommy. The playset includes a brush, keys with alarm FOB, necklace, pretend phone, purple nail polish, a compact with shatterproof mirror and a puff, a red lipstick, and a credit card. It is very realistic, and your daughter will spend hours on pretend play and leave your own makeup alone. It is not messy and is made from high-quality materials. It will enhance your daughter's creativity as she makes herself look prettier and also boost her imagination as she pretends to mix and blend her make up colors, and prepares her gain skills for when she grows up.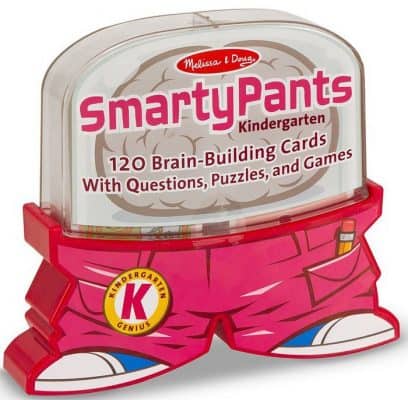 There are 120 cards in each set in this Smarty Pants for kindergartners, each with multiple questions and activities which include picture puzzles, math challenges, tongue-twisters, mazes, vocabulary builders, and many more. It is good quality and comes in a whimsical design and a light-hearted tone which will spark your daughter's sense of humor, and she'll also get excited about learning. It promotes your daughter's creativity, critical thinking, and problem-solving skills as she tries to solve challenges and figure out answers to questions which she can refer to at the back of the cards.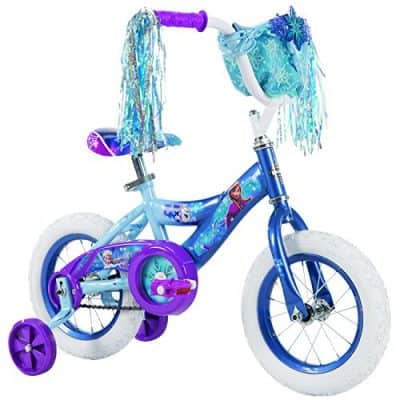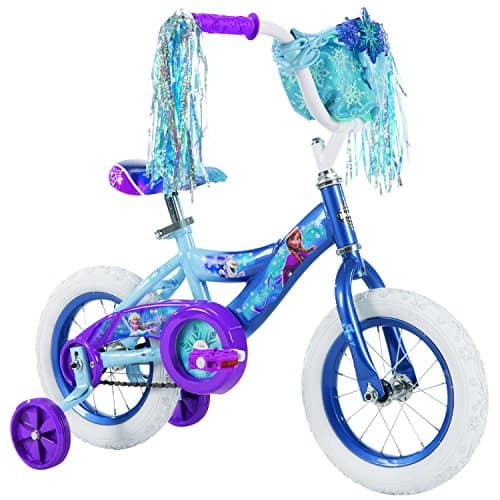 Your daughter is going to love this Disney Frozen bike. The color is fit for a princess, and the beautiful decoration on the handlebar makes it even more perfect. The beautiful Disney Frozen cloth handlebar basket provides room for your little princess to carry her valuables. The white sidewalk tires have unique snowflake tread and easy-to-use rear coaster brakes which made riding easy and comfortable for your girl. It is made from a durable steel frame and is fully decorated with Disney Frozen graphics. It is easy to assemble, and the training wheels can be easily taken off, and the seat is adjustable. It is great for first-time riders, and it helps in building balance and coordination.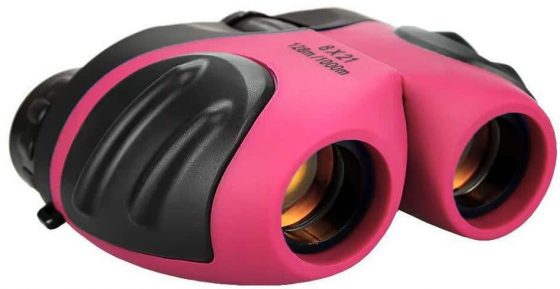 It is adventure time, and your daughter will need this pair of binoculars for her outdoor learning activities. The eyepieces are surrounded with soft rubber to protect your daughter's eyes and face, and the extra coating surrounding the eyepieces protects the lens when it falls. The binoculars can be adjusted to fit adult eyes as well as children eyes, and the grips are designed to be non-slip and to fit your daughter's small hands. It can also withstand drops of rain and is great for outdoor activities such as bird-watching, hiking, boat rides, and more, and it can even be used in low light. It helps build your daughter's interest in nature, and she will learn to appreciate and conserve it.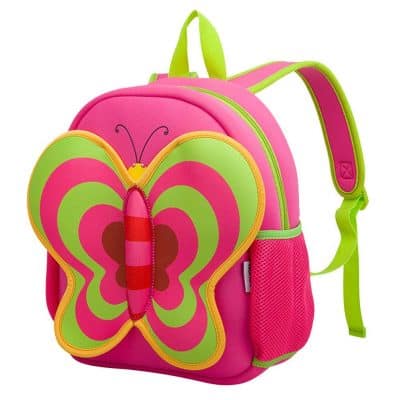 Make school days fun for your girl by gifting her with this shoulder bag. It is waterproof, durable, light, comfortable, and environmentally friendly. it has an adorable 3D animal design your daughter will love. The straps are adjustable, and it has a large capacity for your daughter to store her belongings conveniently. It is great because she will use it for a long time until she outgrows the bag. The pink color is cute and fit for your daughter. She will always look forward to school in order to carry her beautiful bag, and her confidence and self-esteem will go up. It is also perfect for hiking and traveling.