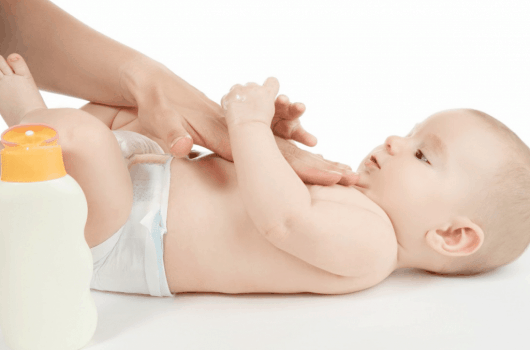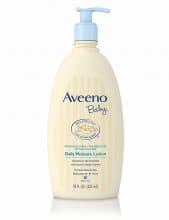 Aveeno Baby Daily Moisture Lotion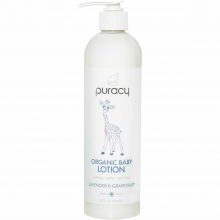 Puracy Organic Baby Lotion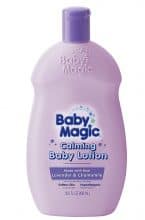 Baby Magic Calming Baby Lotion
Previous
Next
Baby lotions are the best way to soothe delicate and sensitive baby skin. The product moisturizes, protects, and nourishes baby skin that needs hydrated. It can also help relieve pain and agitated related to baby rashes.
Baby lotions are hypoallergenic and therefore harmless to your baby's skin. The item is a necessary baby essential because of all the symptoms it can treat in addition to just regular skin care.
Using regular adult moisturizers are not recommended on babies because of the stronger, more invasive ingredients. Babies are prone to skin irritations with general moisturizers. As a result, you should only shop for baby-specific lotions online or at the market.
Features to Consider in Good Baby Lotions
There are a number of features to consider when you shop for a new baby lotion. Several different brands and types are available. The first question to ask yourself is what is the purpose of the baby lotion?
If your baby has a rash, cracking, flaking, or other skin irritations than you will want to focus on a product that features advanced treatment. Meanwhile, some types of baby lotions are designed for regular maintenance and should get applied to your baby each day. It helps avoid skin irritations in the first place.
Baby lotion is most appropriate immediately after you wash your child. When the skin is wet it accepts the lotion much easier. Furthermore, applying baby lotion while the skin is still damp will prevent excess drying and flaking. It is important to apply after a bath because the water is known to create skin dryness and dehydration.
Baby skin is incredibly delicate and requires additional skin care products in order to stay hydrated. What are the best baby lotions for 2020?
Top 10 Best Baby Lotions 2020
Guide to Buying the Best Baby Lotion
Choosing the right baby lotion for your baby is very important. It may take some trial or error before you find the best product for the needs of your newborn. However, doing a fair amount of research and consulting our top 10 list will help you reduce the time spent finding the best baby lotion.
There are lots of factors to consider when selecting one of the best baby lotions. The main purpose of baby lotion is to retain moisture lost after a bath. Secondly, baby lotions protect sensitive skin from common baby irritations.
Every baby has slightly different skin and may react differently to products. Therefore, some personal observation and preference will help you find the best baby lotion for your newborn.
Allergies
Newborns often do not develop allergies until they are much older. However, it is important to check in case your baby has already developed a severe allergy (nuts, dairy, etc.).
In order to remain on the safe side we recommend using a hypoallergenic baby lotion. Hypoallergenic baby lotions help avoid serious complications that could occur if a baby is exposed to an allergic ingredient.
Natural Ingredients
There are baby lotions designed with natural and artificial ingredients. Natural remedies are very trendy these days and for good reason. The best baby lotion formulas in the modern era are 100%, or primarily produced with natural ingredients.
Natural baby lotions avoid strong chemical reactions that can occur from artificial ingredients. Scientific research has discovered these types of products are better at soothing and moisturizing dry baby skin.
Common natural ingredients in baby lotions include lavender, chamomile, shea butter, honey, and vitamins.
Ingredients to Avoid
It is important to check if the baby lotion is free from undesirable ingredients and chemicals. Parents should avoid ingredients like paraben, mineral oils, phthalate, and fragrance.
The lab produced ingredients are potentially harmful to your baby's skin and could also cause long-term problems.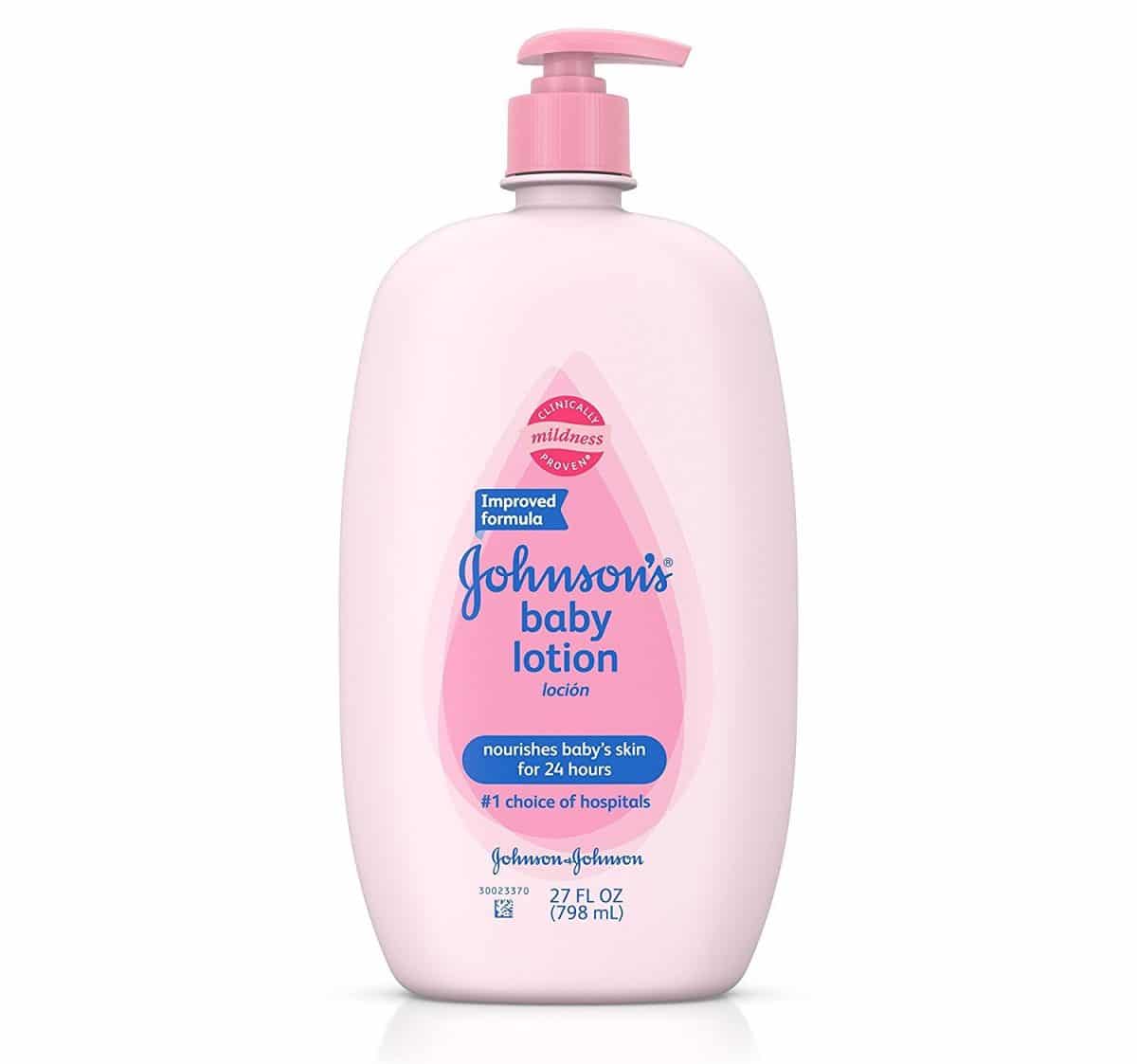 Price
The price of baby lotion is an important factor to consider for parents already on a tight budget. Our top 10 selections factored price into the assessment. All of the products are reasonably priced and sold from reputable brands.
Additionally, parents should keep in mind the size of the bottle. While some products are cheaper they are sold in small bottles that will not last too long. Parents that are strapped on time will find a larger bottle more convenient.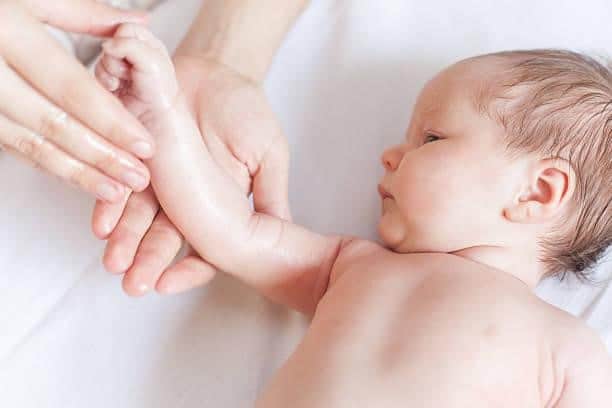 FAQ
What does Hypoallergenic mean?
Hypoallergenic baby lotions are specially designed to avoid skin irritations. While there is no baby product on the market completely guaranteed to avoid allergic reactions, hypoallergenic baby lotions are far more dependable compared to regular lotions. The risk is lower.
Does baby lotion expire?
Baby lotion manufacturers do not produce an expiration date on the label. However, since the product contains active ingredients we recommend trying to use the lotion within a few months after opening the bottle.
The active ingredients will lose its potency over time and become less effective at treating the problems it is designed to solve. Consider tossing out a bottle older than a couple of years and replace with a fresh baby lotion.
What are essential oils?
Essential oils are natural oils that derive from plants or other sources. The plant is distilled into an oil form where it becomes an active ingredient in baby lotions. Essential oils provide a soothing feeling to delicate baby skin. Lavender and chamomile are popular essential oils found in baby lotion.
What is the difference between moisture and hydrate?
Baby lotion that moisturizes the skin contains oils which helps to hold onto the moisture in your baby's skin. It also builds a protective barrier on the skin. Whereas hydration occurs when extra hydration acid is absorbed into the skin.
How do I know when to apply baby lotion to my baby?
If your baby has a rash, burn, or skin irritation of any kind than baby lotion is advised. However, you can apply baby lotion on a daily basis as a preventive measure to avoid skin irritations in the first place. It is a good practice to get into after a baby bath.
Final Word
The best baby lotions on the market are affordable, effective, and soothing to the delicate skin of a baby. Do not use regular, adult skin lotions when it comes to a child. You need a sensitive, advanced treatment formula that will moisturize and hydrate the skin without causing further damage.