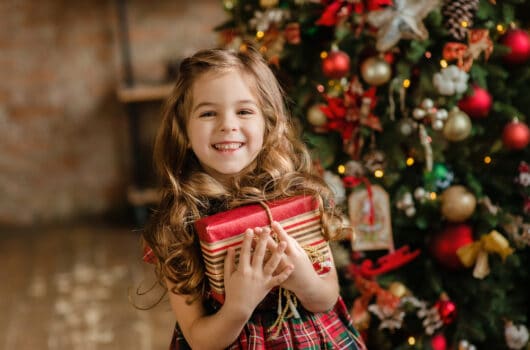 O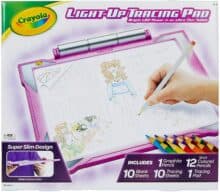 Crayola Light-Up Tracing Pad
B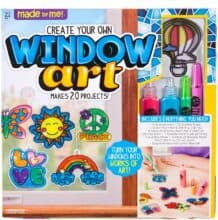 Made By Me Create Your Own Window Art
P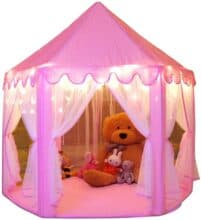 Monobeach Princess Tent
Previous
Next
For parents, preparing for Christmas can be a lot of work. Most parents spend hours shopping and wrapping gifts with one goal in mind, the look of pure joy on their daughter's face when they open the perfect gift on Christmas morning.
Christmas is also a great chance for parents to surround their little girls with toys that support their development and help them learn by playing. If you're looking for the perfect gift for a girl on your Christmas list, you've come to the right place. Keep reading for our list of favorite girls' toys and gifts for Christmas 2020.
Picking The Perfect Gift For Your Girl
Especially at an early age, too many parents simply purchase Christmas presents based on what they know that their daughter likes. While it's important to listen to your children's interests when they are willing to share, Christmas is also a great chance to help kids expand their horizons by exposing them to new kinds of toys that they may not otherwise have the opportunity to try. Here are some ideas for parents looking for unique Christmas gifts for their girls.
STEM Toys
Teaching science, technology, engineering, and math, known collectively as STEM, has been a major focus of toys for the past several years. These toys encourage kids to learn about these fields with the intent of sparking their creativity in this field in the future. Our top STEM toy pick for 2020 is the Original Stationery Unicorn Slime Kit.
Creativity-Based Toys
We are big fans of any toy that encourages your little one to express themselves and create something of their own. These toys help your kids develop imagination and improve their own self-confidence. Our favorite creative toy for 2020 is the Aqua Magic Mat.
Pretend Toys
Playing make-believe helps kids develop language skills and communication. That's one reason that kids should have access to a wide variety of toys that help them play pretend like the LeapFrog Scoop & Learn Ice Cream Cart.
How We Picked The Top Christmas Toys For 2020
With so many great toys for girls, it was difficult to narrow down the search to only our favorites. Even though there are many different toys to choose from, there are a few things we looked for in every toy we reviewed. Here is what we looked at.
Age Range
To ensure their child gets maximum use out of a toy, parents should make sure to buy toys that fit their little one's age and ability level.
What They Will Learn
In addition to having fun, the most important reason to provide your children with fun toys is by giving them the chance to learn while they play. We'll let you know what areas your kids can expect to improve by playing with each toy.
Fun Factor
A toy that is no fun is a total waste of money. To make our list, a toy has to be fun enough to capture a little girl's attention for hours.
The Big Reveal
We think that every kid deserves a few "show-stopping" presents for Christmas. That's why we give additional credit to toys with a serious Wow factor.
Choking Hazard?
Some of the toys on our list have parts that are too small for little ones to safely handle by themselves. Children under 4 years of age should be monitored while handling any of these parts.
Batteries Needed
Don't make the mistake of forgetting the batteries! With all the stores closed on Christmas, missing batteries can be a real bummer.
So with that checklist in mind, let's take a look and what Santa's loading his sleigh with this year.
Top 17 Best Christmas Gifts & Toys for Girls 2020
Make This Christmas One to Remember!
As Christmas becomes more commercial, we see more and more parents passing up toys with educational value in favor of cheap collectibles and other toys that will end up in the trash or the back of their kids' closet by the end of January. By taking some time to research now, you can be sure that your little girl's Christmas morning is exciting and that she ends up with a big pile of toys that engage and make a positive contribution to her development.