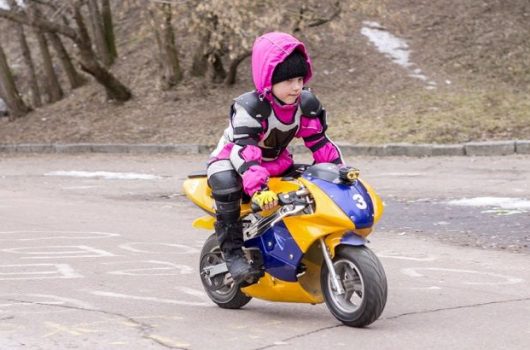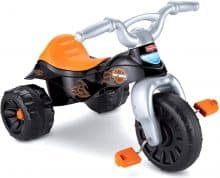 Fisher-Price Harley Tough Trike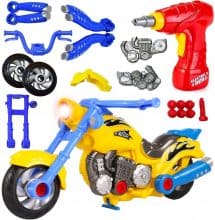 Liberty Imports Take-Apart Motorcycle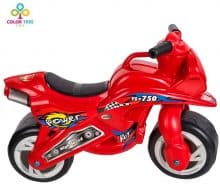 Piki Piki Bike
Previous
Next
The motorcycle has been an American tradition for over 100 years, so it's not surprising that they have been featured in some of our favorite kid's toys ever since. Especially for kids whose parents own one, motorcycle toys are captivating. To help you find the perfect gift for your motorcycle-obsessed little one, we looked for motorcycle themed toys of all types. We found all kinds of great motorcycle toys for every age group. Keep reading to see our favorites.
Features to Consider in Good Motorcycles Toys for Kids and Toddlers
Kids and Toddlers Love Motorcycles!
There are a couple of things that make motorcycles a great source of inspiration for lots of different kinds of toys. Of course, there are plenty of motorcycle-themed bikes and trikes for little ones to ride, but there are also lots of models, die-cast replicas, remote control bikes, and more. There are even some motorcycle toys that made our list that we never would have thought existed before we conducted this review. In order to compare such a wide variety of different toys, we had to use the criteria described below.
Choosing the Best Motorcycle Toy for Kids and Toddlers
While there are all kinds of reasons to buy your kid a motorcycle toy, there are some things all parents should look for in any toy they bring home for their kids. Because children of all ages learn through play, it's important to make sure they have access to lots of unique toys that stimulate their minds in different ways. Here are some key factors considered in each motorcycle toy we reviewed.
Age Range: Buying a toy that is too simple for your child will result in boredom and a short-life span for the toy. A toy that is too advanced risks being discarded out of frustration. By matching the toys you buy with the age and skill level of your child, you ensure each toy is far more likely to be played with for a long time.
What They Will Learn: We think that all the time a child spends learning through play is productive. We also believe that it's a parent's responsibility to make sure their child is able to play with a large variety of toys that teach and encourage different skills and talents. While not every toy on our list would be considered "educational," we will explain how each one contributes positively to your child's growth.
Fun Factor: To put it simply, a toy that doesn't grab a child's attention rarely gets played with. A toy that does nothing except sit in the back of a closet or the bottom of a toybox is a waste of your time and money. In order to make our list, a toy must be fun for its intended age range.
Batteries Required: Don't make the rookie mistake of buying a gift and forgetting the batteries! We'll make sure you know exactly what batteries you need for the toy you pick.
Here are our top motorcycle toys for kids and toddlers in 2020:
Top 13 Best Motorcycle Toys for Kids & Toddlers 2020
Why Motorcycle Toys Are Important
When a child is naturally curious, their brains open up in new and unexpected ways. This is why it's crucial for parents to look for toys that connect with their child's interests and inspire that creativity. Children with family members who ride motorcycles or kids who get excited when they see a one on the street may form close attachments with toys that relate to motorcycles. This means that they are more likely to get the full benefit from playing with those toys.
No matter your child's reason for wanting a motorcycle toy, you should be proud of yourself as a parent for noticing their interests and seeking out toys that they will love. Studies show that parents who are highly engaged with the decision about toy buying for their families communicate better and are happier.