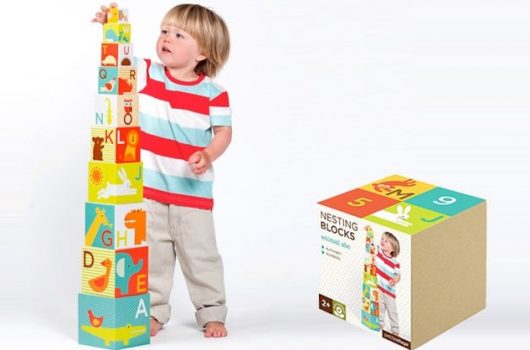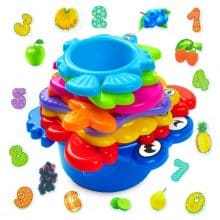 aGreatLife Stacking Cups Bath Toys for Toddlers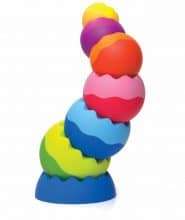 Fat Brain Toys Tobbles Neo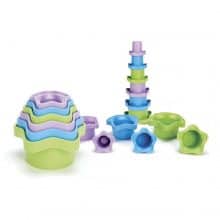 Green Toys Stacking Cups
Previous
Next
Stacking and organizing objects is a natural part of a child's development. The manual sorting and sifting of the object is a reflection of what's going on in your child's brain. They're figuring out what goes together, how things move and in general, how their world works. At this stage, stacking toys are particularly fascinating for little kids who like balancing objects atop one another and seeing what fits together.
The best stacking toys are great for kids. It develops their physical and cognitive abilities together along with helping to keep them engaged for a period of time. Watching your little ones discover and develop is one of the many wonders of the world. That's why this list of the top 30 stacking toys for kids will allow you to discover the best options on the market.
Top 30 Best Stacking Toys for Kids 2020
The Verdict
Stacking toys are often some of a baby's first toys, but the benefits provided can last a lifetime. Simple stacking cups, rings or other objects help kids learn about colors, sizes, numbers and more. Plus, stacking toys are an important tool in improving fine-motor control, spatial awareness, and other cognitive skills. Stacking toys build a variety of skills to help your child learn to speak, talk and succeed.
From the review above, not all stacking toys are the same. Stacking toys are available in 4 types: stacking rings, blocks, nesting toys, and geometric stackers. Before making a purchase, you'll want to be aware of some of the key differences between brands and which toy suits your kid the best. Therefore, you should choose a stacking toy that offers a variety of benefits to your little one but is also durable.