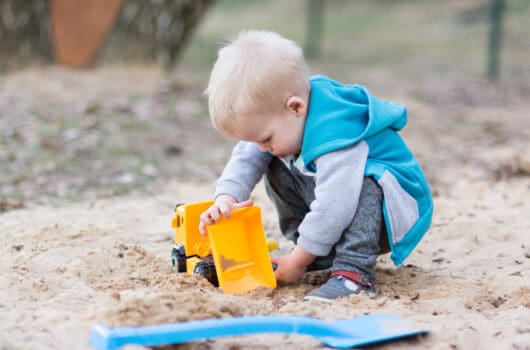 O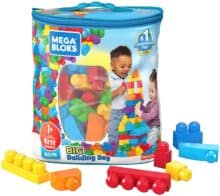 Mega Bloks First Builders Big Building Bag
B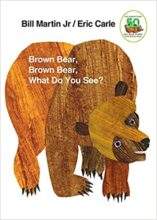 Brown Bear, Brown Bear, What Do You See?
P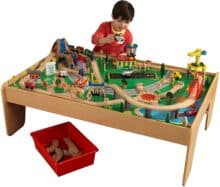 KidKraft Waterfall Mountain Train Set and Table
Previous
Next
Two-year-olds get a bad rap for the "terrible twos," but in reality, they're just learning so much it's overwhelming to them! They learn the most through play, so toys are essential. Even though two-year-olds still have many sweet babyish qualities, they're playing in more and more big-kid ways, like pretend play, throwing and catching balls, climbing, and running.
Since two-year-olds are somewhere between babies and preschoolers, it's hard to know which toys and gifts they'll like. Don't stress! We're here to help with our list of reviews of the best toys and gift ideas for two-year-olds.
What to Look for in Toys and Gift Ideas for 2-Year-Olds
Two-year-olds are busy, so they need toys, books, and activities that hold their attention for more than five seconds. Toddlers are also absorbing and processing new information like sponges, so toys and activities that combine fun with learning are even better. When we made our list, we looked for toys, gifts, and activities that will benefit your two-year-old's developmental progress.
Entertaining
Toddlers are on the move, and they quickly jump from thing to thing, learning as they go. A toy or gift has to be really entertaining to capture their attention. We chose toys and gifts that are fun and entertaining enough for your toddler to want to play with them for hours. Or, if not hours, then at least for the time it takes you to drink your coffee in the morning.
Educational
At the age of two, a toddler makes so many advancements in their vocabulary, thinking and reasoning, and emotional skills. They're looking for activities and toys that encourage role-playing, pretend play, and social skills. They're eager to learn everything from their alphabet to shapes, and the best way for them to learn is through play.
Motor Development
Two-year-olds are continuing to work on their fine and gross motor development. Toddlers are working on fine motor skills like building with blocks, turning on a faucet, or scribbling with crayons.
When it comes to gross motor skills, toddlers can run, walk, and jump. They can throw or kick a ball, so sports are great for developing those skills. At this age, toddlers can also pull their toys along with them, so things like wagons are perfect for working on coordination.
We've also included the age ranges of all the toys so you can get an idea of how long your toddler will likely want to play with it. Now, time to find the perfect gift!
Top 21 Best Toys and Gift Ideas for 2-Year-Olds 2020
Final Thoughts on Gifts for 2-Year-Olds
Two-year-olds are busy exploring and learning about their world, so toys and activities that can help them learn and have fun are ideal. You'll know your gift is a success if your busy toddler stops and takes notice for more than a few seconds!
Remember, though, that the best way for toddlers to learn and develop those essential motor skills is for you to play with them. So, pick a toy or gift from this list that you will love, too!