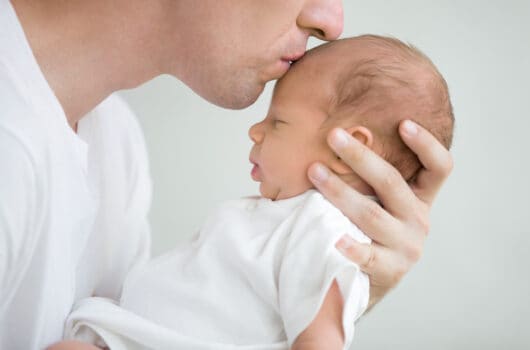 O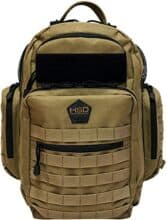 HSD Diaper Bag Backpack
B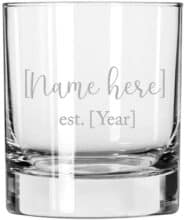 Est. 2020 Personalized Whiskey Glasses
P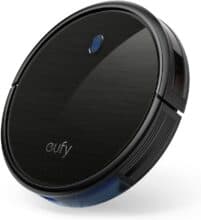 Eufy BoostIQ RoboVac
Previous
Next
Becoming a new dad is a huge life event that can't be overestimated. Not only do new fathers have to commit to long nights on top of keeping a day job running smoothly, but they also need to look out for their well-being just as much. A thoughtful gift can be just what the doctor ordered to combat some of the stress fatherhood can bring.
So, let's say you know a man like this in your own life and you want to show your appreciation. He might be your husband, son, best friend, or even a co-worker. What are some top-of-the-line gift ideas out there for the new dad in your world? Well, you came to the right place!
In this article, we are going to focus on the best gifts out there on the market today that specifically have the new dad in mind. First, we're going to go over some key considerations. This is to help you get into the right kind of headspace to effectively determine just what kind of gift the new dad you know of actually would want or need. Right after that, we will jump right on into the product reviews.

Gifts for New Dads: Some Considerations
Here are a couple of quick and easy points of consideration to make before purchasing a particular gift idea for a new father in your life.
Make Sure The Gift Matches the Person
What seems like a no-brainer can ultimately elude a lot of gift buyers nowadays. Be sure to know just who you are buying the gift for. An example of this is, you're not going to buy an alcohol-related gift, like a whiskey glass, for a guy who is a complete teetotaler. Use judgment when buying a gift for a new dad, and know the individual's likes and dislikes somewhat before making the purchase.
Keep The Product Quality in Mind
Make sure that when you buy a gift with a new dad in mind that it's high quality and has some sort of longevity in mind, even if it's something as simple as a funny t-shirt or a pair of socks. Parents are generally practical individuals, and a gift that keeps this in mind – or at the very least is built to last – is going to be well-appreciated.
Be Sure That It's Personal
Unless the dad you have in mind likes cheesy, kitschy gifts that have some generic slogan like "best dad ever" or something similar, then be sure to keep the gift strictly from the heart. Sometimes sentiment trumps humor, and in a lot of cases it's going to mean a lot more in the long run.
Price
We know you want to purchase the very best sort of product for your family member or personal friend, but don't overstretch your budget to the point of no return if you don't have the means. Something small and meaningful can have far more of an emotional impact on a person than an expensive item. As the old adage goes, it's the thought that counts.
With those things in mind, let's jump right into the product reviews!
Final Considerations
We hope this article has given you at least a few good ideas as far as gifts for the new father in your life. Being a dad is challenging, and sometimes a fun and meaningful gift can make a new father's day, especially if they've been up all night taking care of their child!
If you're having a difficult time trying to decide just what to get that new father in your life, please peruse our short buyer's guide at the beginning of the article for a general idea on what you should maybe be looking for. Everyone's likes and dislikes are going to vary drastically.
And to all of the fathers out there that might be reading this article, we salute you!