Top 30 Best Toys and Gift Ideas for 4-Year-Old Girls 2023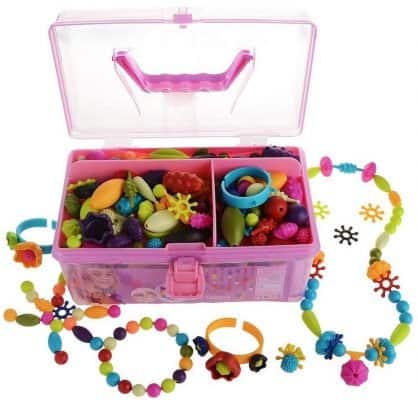 Your little girl loves her mom's jewelry box, and now she has the perfect opportunity to own one of her own. This snap-lock fashion kit features 500 pieces beads in 12 different colors, 15 exclusive shapes, sizes and designs, and a pink storage box suitable for kids aged 4 to 8 years. There's no need for strings as this product features an easy snap-design that sparks creative play to help her make tons of necklaces, bracelets, rings, and more—though kids much younger than four might struggle to put them together.
This high-quality set develops your little one's excellent motor skills, eye-hand coordination, creativity, and imagination an excellent educational toy. The product comes with a portable easy-to-use container for mobility.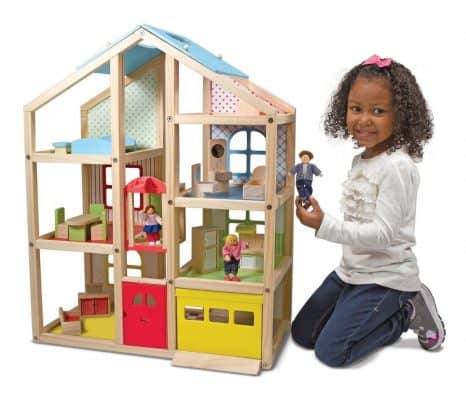 The dollhouse is a perfect gift suitable for your 4-year old girl, preschoolers, and families with multiple children. This small model house features 15 pieces of furniture, a garage, and a working elevator that ignites the imagination and wonder in your girl.
The fresh gender-neutral colors of this toy make it an excellent option for both boys and girls. The exterior features a natural-wood frame and exiting décor that's both appealing and modern for today's kid. The game features a wooden toy car and four poseable dolls. The playset is also easy to share with multiple children from the front, side, or top for unlimited pretend play. It might take a while to put together, and it isn't cheap, but any little girl will love it.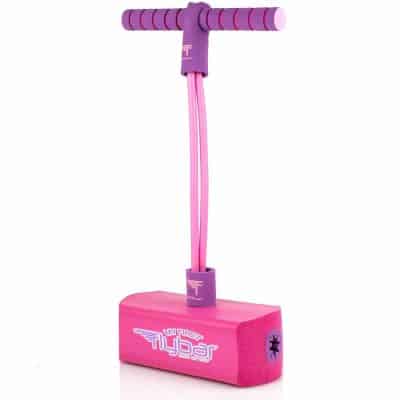 The Flybar is the perfect gift for your little girl that will keep her busy hopping all day long. The high-quality foam is sturdy, safe, and durable and can hold up to 250lbs keeping her healthy and active – a great way to exercise. The pogo jumper features a permanent foam base, a stretchy "spring", and a soft, comfortable foam grip handle that helps develop your child's hand-eye coordination, balance, and strength.
The product is best for both outdoor and indoor use and has an inbuilt squeaker sound that helps to make the number of hops—though it's not exactly easy on the ears. Perfect for both kids and adults.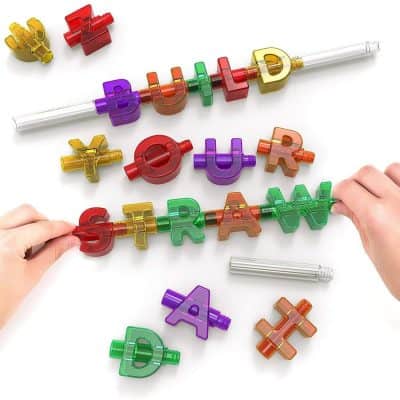 Teach your 4-year-old girl new words and how to spell with Spelly Straws! A great way to have fun and learn, the straws feature 44 interchangeable letters and 4 bases that can create up to 300,000 words making it the best gift or party favor for your little girl, toddlers, and teenagers.
The fun colored straws feature safe BPA free plastic that is very sturdy and easy to clean in a dishwasher. Be careful not to stink them together too tightly, though, or you might not be able to pull them apart.
The set comes in assorted colors that can be used for drinking smoothies and thick drinks that offers excitement, fun, and personalized cocktail and birthday parties.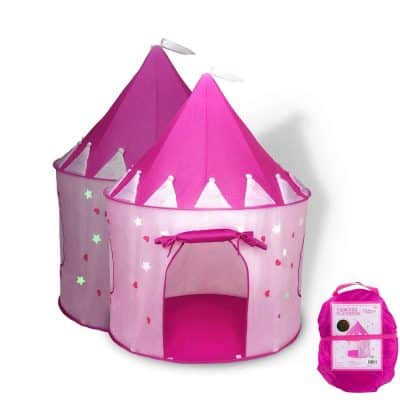 This Princess Castle Play Tent is perfect for girls between 2 and 8 years old. Your little girl will enjoy her new secret hiding place with colorfully decorated hearts and glow-in-the-dark-stars. The play tent features sturdy shock-corded fiberglass poles for quick and easy assembly.
The foldable toy house features a fold-down door and a peep-through window for hiding and piping, a great way to have fun and adventure. This cute little tent is both lightweight and portable and features a compact carry zipper bag for easy storage—although refolding the tent isn't quite as easy as setting it up. The play tent also features a kid-friendly design that's easy to clean with a damp cloth and soap.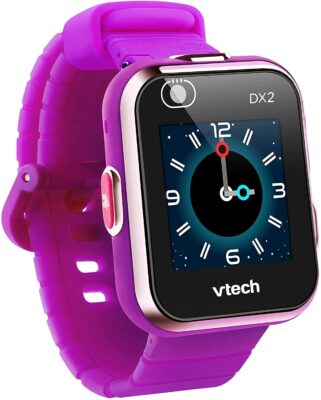 Help your little girl learn to process information and make sense of their world with Vtech Kidizoom smartwatch a suitable gift for your young year girl. The product features 55 customizable digital and analog clock faces that will help your girl to tell time.
The two built-in cameras will allow your child to take videos and selfies while the micro USB cable helps to upload them. The included monster detector game with a motion sensor fosters ongoing play challenges for a boosted reality gaming experience.
All these features come in a pretty big package, though, so it might not be too comfortable for some smaller 4-year-olds.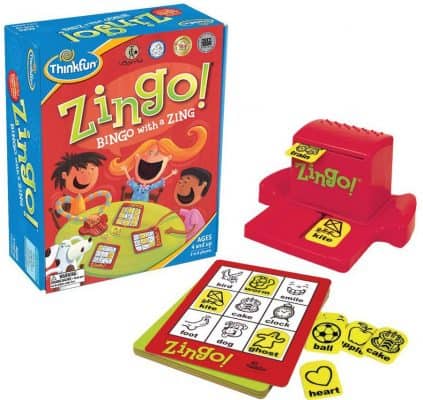 ThinkFun Zingo Bingo creates a perfect environment for your preschooler to develop language and other critical skills such as reading in a fast-paced, exciting game. The set features 78 printed images with words, one zinger, seven double-sized Zingo cards, and two levels of play for entertaining pre-reading toy suitable for 4-year-olds and above—which is everything you need, but some reviews say pieces are missing in certain orders.
Zingo features high-quality components with clear and easy to understand instructions and a parent's guide that will enable your little one to open the box and play immediately for improved critical thinking skills.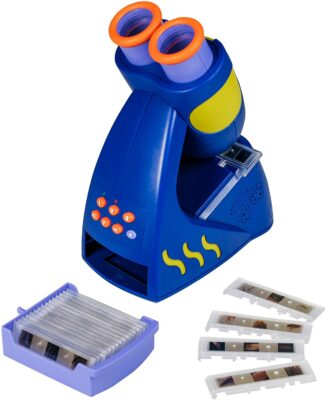 The GeoSafari Jr. Talking Microscope from Educational Insights is a fun way for girls to explore nature up close. The Microscope comes with 20 prepared slides and 60 colorful photos with details about the slides. Girls will love looking at the slides, which feature things like bugs, hair, minerals, plants, and more. Bindi Irwin's voice teaches children about each slide as they're loaded into the microscope with 100 various facts.
Some children may have difficulty loading the slides into the scope and may be frustrated that it only works with the prepared slides. GeoSafari is a great beginning tool to get girls interested in science and exploring nature.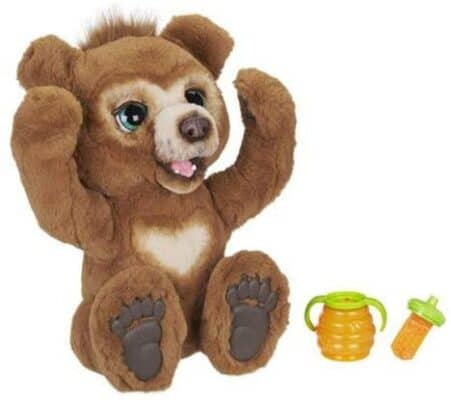 Cubby the Curious Bear is an interactive plush bear that is more than just a regular stuffed toy. Cubby's entire face, his eyes, ears, mouth, and nose, all move, along with his neck and arms. Cubby is set to move when children interact with him by touch, buttons in his paws, being spoken to, or even by blowing air into his face.
Cubby feels like a real friend to kids but only makes non-verbal sounds back, so kids can make up their own adventures with him using their imaginations. Cubby comes with a treat, bottle, and comb girls can use to interact with him.
Some girls may be disappointed that he isn't soft enough to be a cuddle toy, and he doesn't have a lot of interactions for the expense.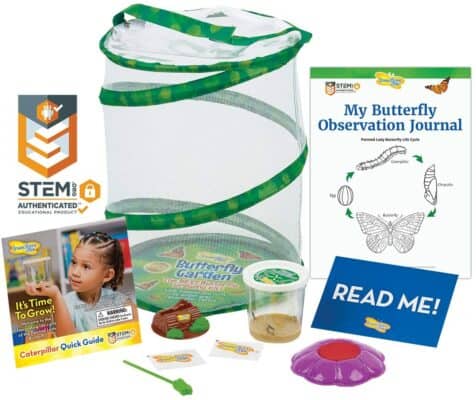 Watching the life cycle of a butterfly up close is a fun way for little girls to learn about nature and growth. This set comes with a cup of 5 live caterpillars and a pop-up mesh habitat for them to grow and cocoon in. After about 3 weeks the caterpillars will mature and be transformed into butterflies. Once butterflies, girls can release them back into the wild.
The kit comes with 2 station logs for the caterpillars to chrysalis and a flower-shaped butterfly feeder. Girls will love being able to watch their caterpillars in the mesh habitat and then be able to release the butterflies themselves into a garden, or even a park.
Some girls may be disappointed if not all the caterpillars survive their transformation, and families will need to wait for appropriate temperatures in their area, between 55-85°F, to be able to order them as caterpillars do not survive shipping in extreme heat or cold.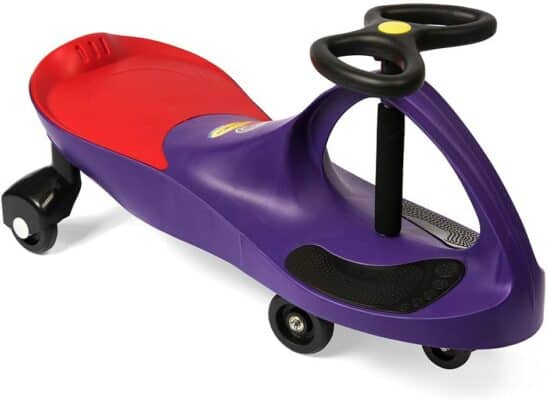 PlasmaCar is a fun and engaging way for girls to develop their motor skills around the house, all while feeding her need for adventure. PlasmaCar is different than other riding toys because after a simple push it continues almost by itself through friction and gravity and can reach speeds up to 6 MPH. Children just make small turns or adjustments to the steering wheel which keeps it propelling forward, no batteries needed.
It is most suitable for girls 3 years old and up, it can even support up to 220 lbs, so older siblings can ride it too. The safety seat keeps kids comfortable and secure and is low to the ground so there's no risk of falling off. The wheels of PlasmaCar are rigid and don't glide as easily, but can be upgraded, and because it requires a smooth surface it's not always the best riding toy for using outside.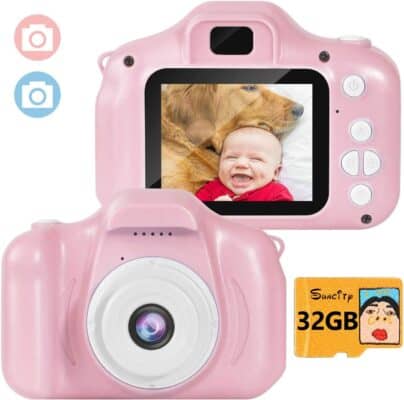 A great gift for your budding photographer, Suncity's Kids Camera is a digital camera made to be used by kids. The Suncity Camera is a digital camera with 32GB of memory and can take photos and videos. Girls will love being able to capture moments on their own and it's easy for them to operate looking through the viewfinder or 2-inch screen.
It's a USB chargeable device, so it won't waste batteries and can last up to 2-3 hours on a full charge. Kids will especially love being able to personalize their pictures with 6 filters and 15 frames. While it does include a lanyard, it does not come with a case, so girls need to be careful.
Older girls may be disappointed in the quality of the photos compared to adult cameras, so it's best for children 3-8 years old.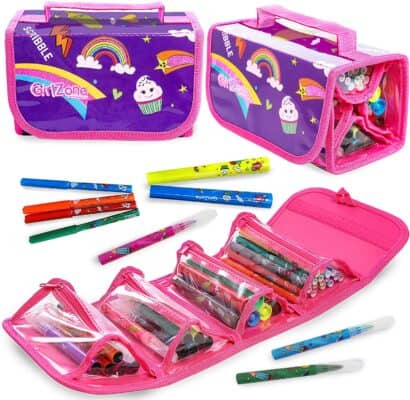 This set includes 38 colorful markers in a variety of sizes, slim, medium, and jumbo. Each marker is scented with one of 7 different scents: apple, blueberry, candy, lemon, orange, strawberry, and watermelon. The markers come with a cute carrying case that makes them easy to take along and put away.
While the markers have a lot of variety with the size, scent, and color, they aren't the best quality, and some girls may be disappointed that each one doesn't have its own unique scent. GirlZone Fruit Scented Markers make a unique gift and girls will love crafting and coloring with them.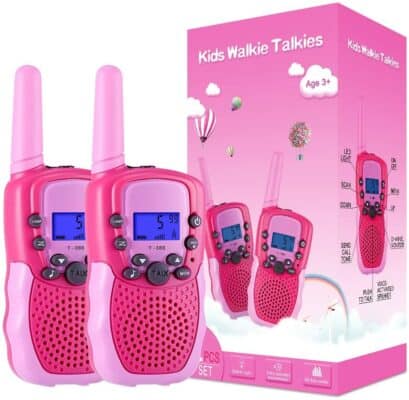 Walkie Talkies are old-school fun that girls love to play with and take on adventures around the house or outside. Selieve Walkie Talkies come with a built-in flashlight, perfect for camping or late nights. Girls love being able to communicate with their friends or parents in this unique way, and Selieve Walkie Talkies range up to 3 miles in an open range, and 1 mile in dense areas.
With 22 different transmitting channels and 99 encryption codes, Selieve Walkie Talkies provide extra security so conversations remain private. Girls can even switch between two modes of use, push to talk, and voice activation.
Selieve only comes in sets of 2, so for use with larger groups parents will need to buy extra sets for maximum fun. They can also run through batteries quickly when in constant use or not properly stored.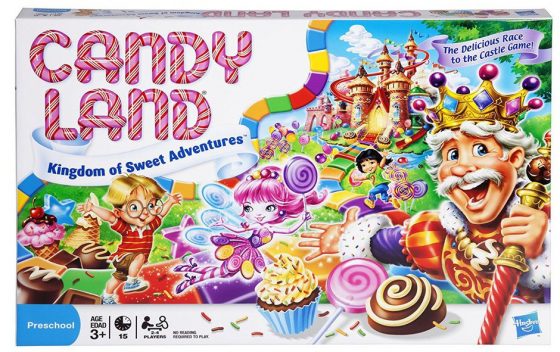 If you're planning a party for your little princesses, the Candy Land will make a perfect gift that allows room for 2-4 players. The board game features 4 movers and 44 cards that'll guide the child along the rainbow path to places of adventure such as the peppermint forest, the chunky chocolate mountains, licorice lagoon and more. It's not identical to the classic version, and some prefer the original's simplicity, but it's the same game you know and love
The colorful road is full of surprises with a fun illustration that helps the child through the adventurous journey suitable for children aged between 36 months to 6 years. The enticing sugarcoated images with occasional pitfalls and molasses swamp creates an imaginary magical road that will offer her a great venture to the castle.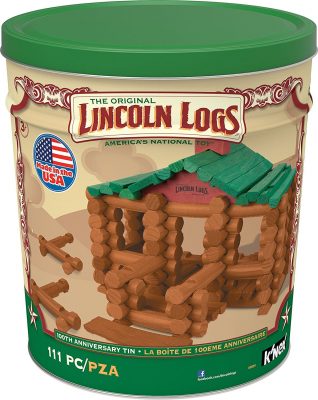 The 111 all-wood construction set will help your little missy cooperate with others, become self-reliant and form new friendships. The logs are designed with high-quality maple wood, with hollows that help connect with each other. The pieces include a roof, a roof façade, walls, chimney, front pouch, fences and more.
The set comes in a colorful, beautiful stained bright brown design made with precision and careful attention to detail. Unfortunately, it wasn't quite as well-designed on the inside, and all the extra space might damage its contents. The manual offers three design ideas of a tall tower, two small houses, and a large cabin that helps your child to quickly and creatively build.
America's national toy, loved by four generations, is easy and quick to clean up and stores perfectly in this set's collectible tin to keep living spaces tidy and organized.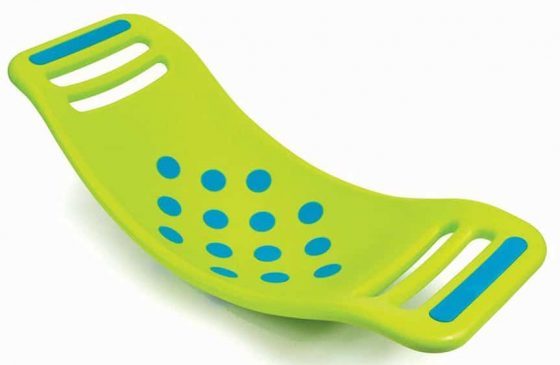 The Teeter Popper will help to build-up your little girl's core strength, stability, leg strength, balance, coordination, and gross-motor skills. This unique instrument for play features a sturdy plastic body that can hold up to 110lbs and durable silicone suction cups that provide hours of gaming.
The handles that are on each end of this product give stability for a secure and active play of your child. Your little girl can choose to sit on it, rock it, roll it, spin it, or stand on it and have lots of fun. Do keep in mind that it's not the quietest toy when being used, however.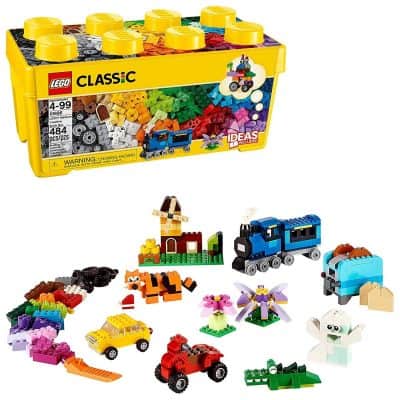 LEGO bricks promote constructive play and provide an early learning environment for your little girl. The Classic Medium Creative Brick Box contains 484 pieces with 35 different colors suitable for girls and boys aged 4 years and above. The collection of bricks includes 18 tires, wheels, rims, windows, eyes, and more that will help her to create buildings, vehicles, and more.
The construction set features a wide range of constructions with model pictures of a blue train, a tiger, flowers, and a windmill with a green baseplate and window frame. Unfortunately, the instructions included in the kit are lacking, so you and your little one will need to figure out how to build them on your own.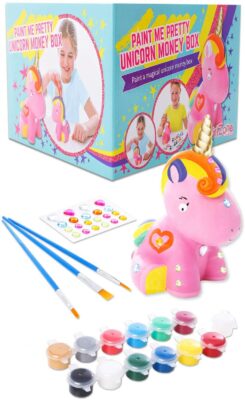 Keeping and storing money and change is now a creative activity with GirlZone's Paint Your Own Unicorn Money Box. Girls will be able to paint a Unicorn shaped mini bank and love being able to store their change in something they decorated themselves. The kit comes with the unicorn bank, 2 sets of paints, one regular and one metallic, 3 paintbrushes, and decorative flourishes like glitter, sequins, and gemstones. Girls love this all-inclusive set, and the variety of decorations will keep them occupied.
The Unicorn Money Box is delicate, so it needs to be handled carefully, and it is small, so it won't hold a lot of change.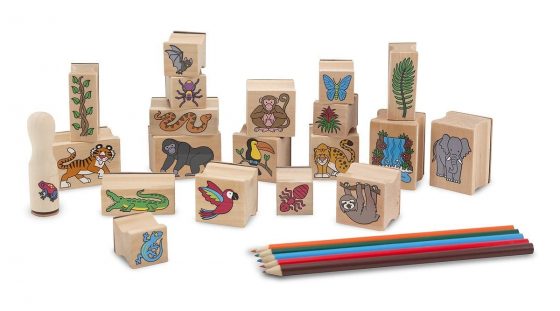 This is a themed stamp set with everything that your little daughter needs to create and color in-depth picture scenes suitable for girls aged 4 to 10 years. The set features twenty stamps, five colored pencils, two durable color stamp pads (blue and green washable ink) and a wooden storage platter.
As she begins to work with colored pencils to create an exciting imaginary storyline, the monkeys, snakes, birds, and bugs galore will spark her imagination in a color-in scene jungle. There isn't a lot of room to work with, though, so she'll need to keep her creations less than life-size.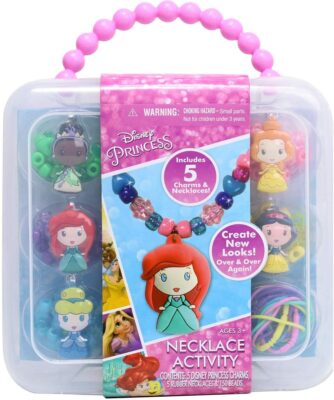 The Disney Princess Necklace Activity Set is a complete kit of everything your daughter needs to make up to 5 necklaces, complete with a charm of her favorite Disney princess. The set includes 150 beads, 5 rubber necklace strings, and a silicone charm of Ariel, Tiana, Belle, Cinderella, and Snow White. The beads come in colors and shapes to coordinate with each princess or girls can mix and match to make their own creations. This kit comes in a handy organizer for simple storage.
Younger girls may need help stringing the beads onto the thread, and beads can fall off if not properly secured.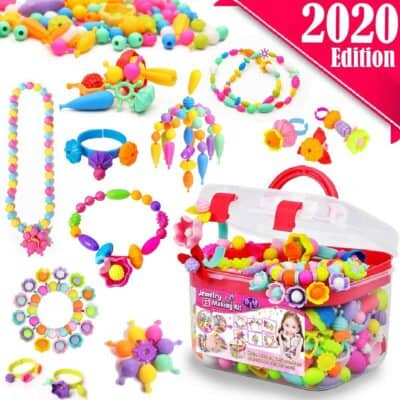 FunzBo Snap Pop Beads are a creative way for younger girls to bead and create jewelry and accessories all on their own, without the need for string, thread, or clasps. FunzBo is a set of 520 beads, and the base for 4 headbands, 8 bracelets, and 10 rings. Each bead is snapped into place on the accessory bases for girls to make their own pieces. Girls can even snap the beads into themselves without a base to create necklaces or leis.
Once she is done wearing her creation, she can disassemble it and make a new accessory. Younger girls may have difficulty snapping the pieces into place, so it's best for girls 4 and up, and larger pieces like necklaces can fall apart more easily. FunzBo includes a small carrying case so the beads can be stored when not in use.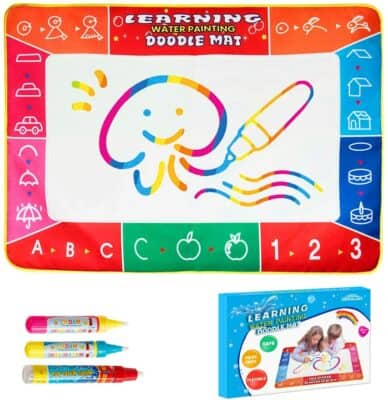 Designed for complete safety with no ink spillage and no mess for the little one's dress suitable for 1 month to 4-year-old children. Your child will spend hours drawing colorful images with the magic pen that's featured in the doodle for limitless creativity. The product notably features four base colors on the drawing area turning her imagination into colorful creativity.
Soaking the tip of the magical pen in the water for 5-10 minutes will give her hours of drawing and doodle. The water painting mat is available in super large sizes that can accommodate two extra kids to join in the fun for better bonding with siblings or friends.
You only get three pens with the set, but extras are easy to find and affordable.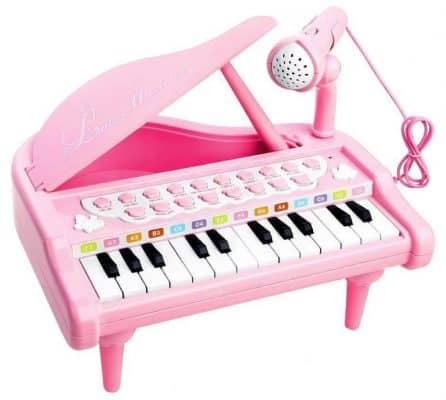 Develop her musical talent as early as 3 years with this piano toy with 24 keys, a microphone, and volume control that allow you and the little one to engage in a musical gala. The toy features a rod that supports and adjusts the height of the piano lid.
The battery-powered piano is powered using 4 AA batteries that train her listening ability, making it the perfect gift for your little girl. The toy comes in a colorful carton box, a connecting cable for MP3, and an instruction manual best for cultivating her singing ability.
Do keep in mind that this is a musical instrument, and as such your little girl will ideally to put a bit of time and effort into learning it—although it's still fun to mess around with otherwise, even if you might not like the noise.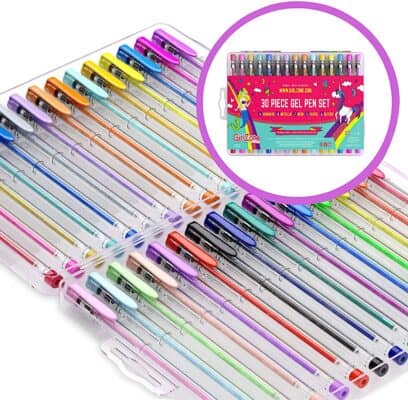 The principal benefit of arts and crafts for the young artist is the promotion of executive functioning and improve her coordination. This 30 piece gel pen drawing set features fun, bright dazzling colors and from metallic, neon, pastels to glitters with the right size for small hands for smooth gliding on paper suitable for children aged 3 to 15 years.
The gel pens are safe to use, but there are some reports of the pens leaking and making a mess—good thing there's a colorful, funky sturdy case for organized storage so you don't have to worry about her making a mess.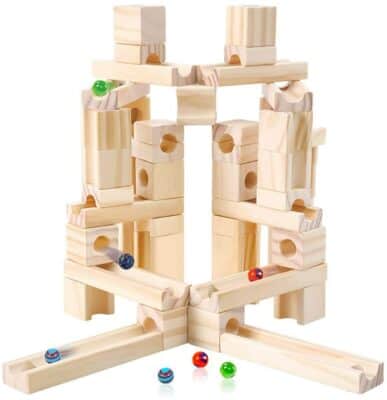 Suitable for kids aged 3 years and above, the set features 60 wooden pieces, 10 glass marbles, and a builders manual that the little hands explore the basic principles of art, engineering, and architecture. The product features polished New Zealand pine wood and marbles that move through the slanted maze with holes and channels, creating excitement and adventure for your little one.
The kit's assembly instructions are well-written and detailed enough to follow, but it's still fairly complex and your little one will probably need a helping hand.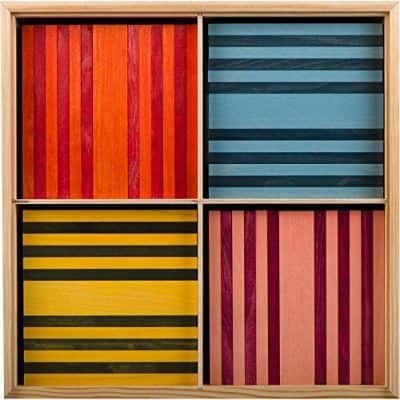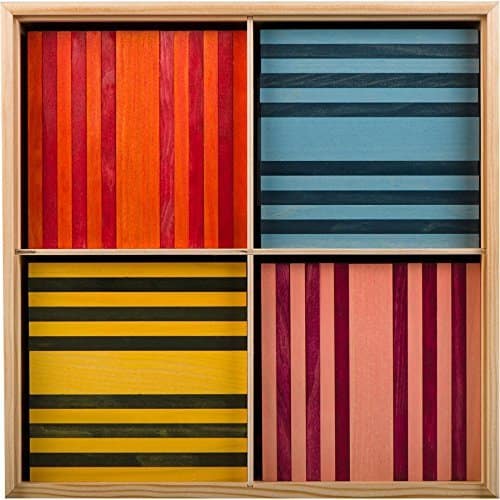 The wooden construction toy is suitable for your 3-year-old and above girl. The set features identically-sized blocks made of pine and are perfect for making various creations. The 100 blocks set in 8 different colors are held in place by gravity and balance and don't need any glue, screw or clips, allowing for easy assembly.
The product is simple to use and becomes complex with experience and helps your child to build, create, and experiment by exploring her imagination. The blocks are laser cut from hardwood pine for aesthetic appeal and functionality—but as a trade-off, they don't feel quite as nice as plastic blocks.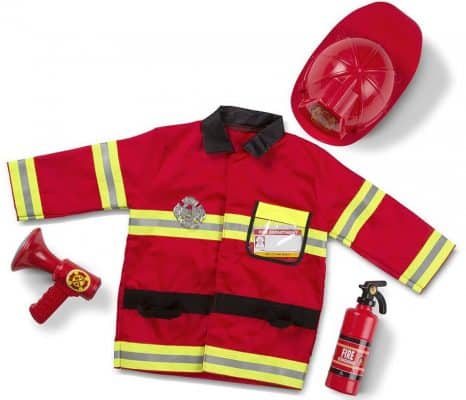 This dress-up and pretend play product sets the stage for your little hero to jump into action to protect the community when the sirens go off. This role play set includes a bright red firefighter jacket, a helmet, a fire extinguisher, and a badge suitable for 3 years old and above. The costume features inner front flaps, built-in utility belt, trimmed yellow highlights, reflective silver materials with self-stick seals and a name tag for personalizing.
Other exciting accessories that will stir your little one's imagination include a bullhorn that makes a realistic siren, an adjustable fire chief helmet and two straps on the utility belt sides for securing the fire extinguisher and bullhorn helping her to look the part.
Keep the sizing in mind: it's one-size-fits-most for 3-6 years old, but all kids grow at different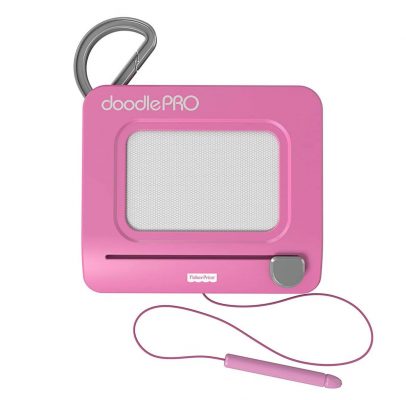 The Fisher-Price DoodlePro will help your 4-year old girl develop future reading and writing skills. This toy features a magnetic screen saver pen that will make sure it does not get lost, and your little one can attach this product to her backpack and continue learning wherever she goes.
The sleek and slim clip is sized right for on-the-go with an easy-slide eraser that magically clears the screen and helps keep your little girl drawing over and over again—although it actually takes more swipes than you'd think to get the screen completely clear.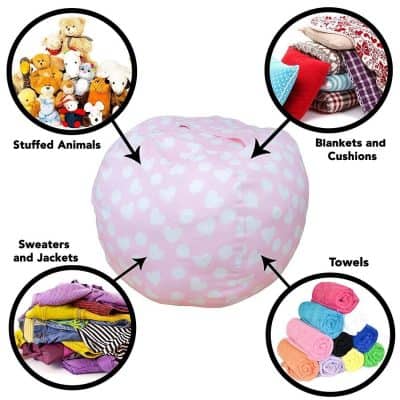 The Beanbag chair is a great way to keep your child's toys in a more organized manner. The long zipper on the bag allows her to retrieve a favorite toy quickly and easily store away. The bag features kid-friendly cotton canvas fabric offering a perfect solution for all stuffed animals, towels, pillows and old blankets. The cotton fabric is printed with a pink or blue background with white clouds and can be used as a chair when fully stuffed.
The storage bag has double-stitched seams that can hold up to 50 small toys, sheets and pillows for strength even for most robust play. But, the size and durability mean that it's not easy to move around.