The 8-year old is a vital milestone for both parents and little girls. The age set requires a different level regarding gifts and toys that can help further their cognitive skills and development. Finding an ideal gift and the right toy gets more challenging because they already have a clear perception of what they want and what they don't want. As a parent, it might be tempting to pick any doll, fashion accessory, gadget, or a book, but that does not guarantee that your 8-year old princess will like it. The best thing is to ensure you buy a toy or a gift that suits this age bracket. To help you out, we have compiled a list of gift ideas and toys that will enthrall your girl
Top 30 Best Toys and Gift Ideas for 8-Year Old Girls 2020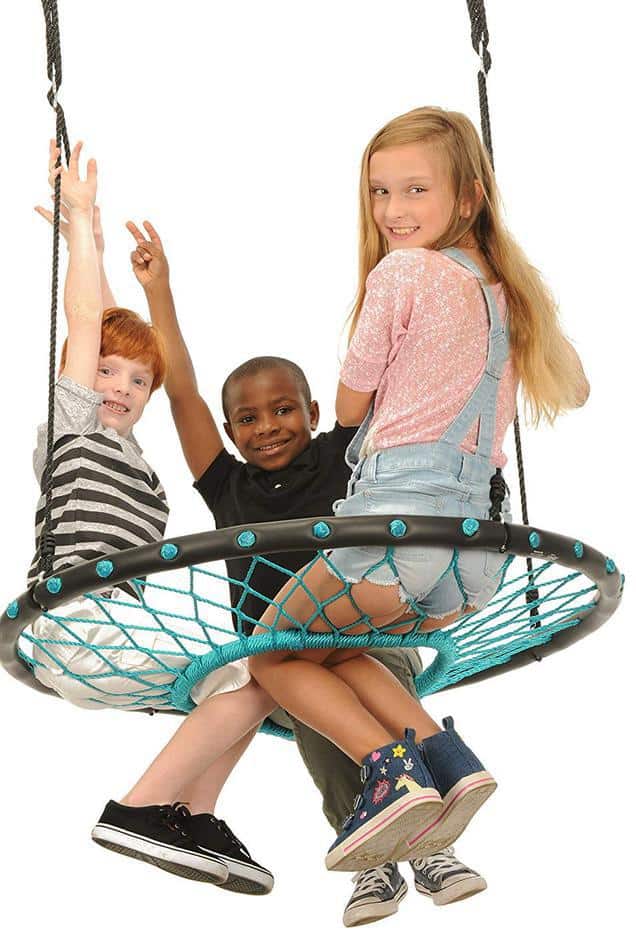 Keep your girl busy and entertained by getting this high-quality spider web swing. Tarzan Tire comes from reliable manufacturers hence the quality of customer service and the quality of the product is guaranteed. It has 400lb weight capacity and a 40" diameter which makes it big enough for many kids to play and have fun together. Its design comprises of super strong nylon webbing and padded steel frame to make it durable and safe for the children. The swings height is adjustable which include a flexible metal link that can be adjusted to a maximum height of 72″. To make your girl happy, the swing has multiple riding positions like flying, lying down, sitting, sideways, and many more. However, at first it feels tight, but with time, it sags to normal position to enhance comfort.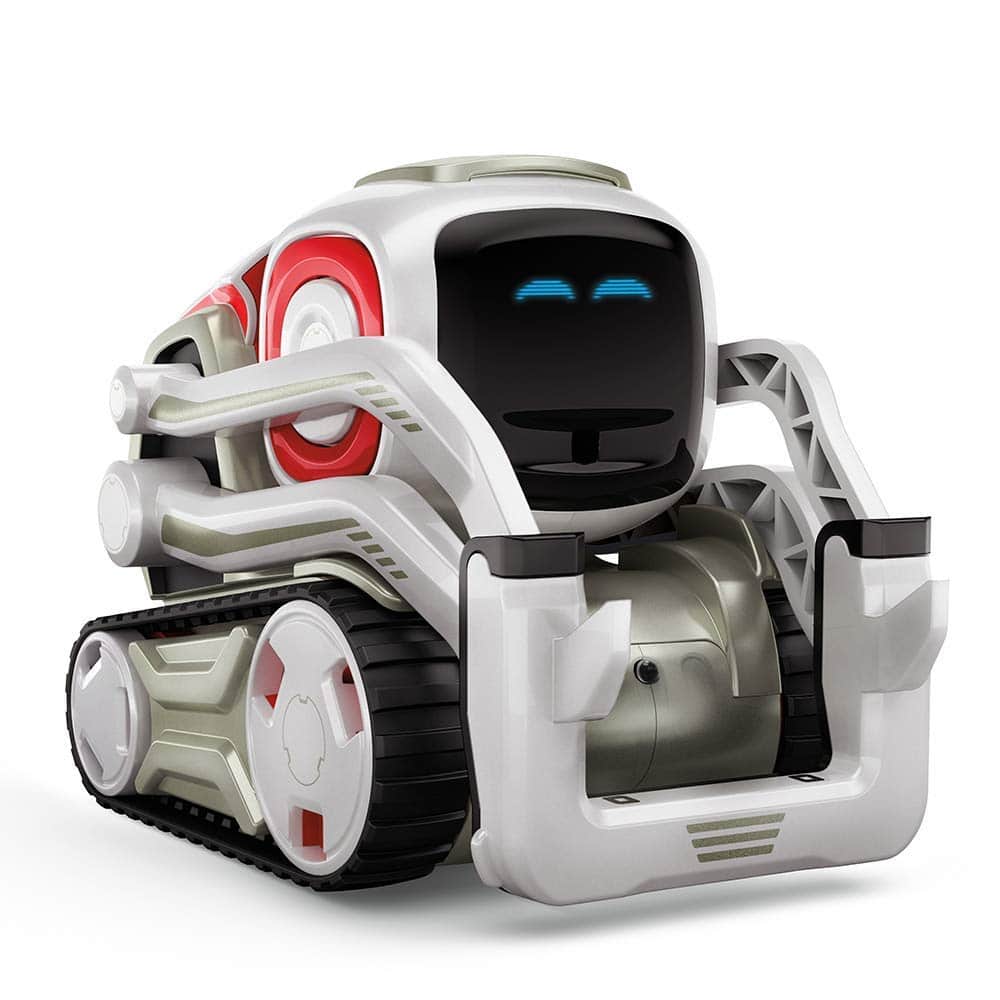 In the near future, the AI system is believed that it will take over the world. However, the toy sector is taking a big wave by designing and conveying AI products in the market. Cozmo Anki is a fascinating robot by Anki. It's an educational toy that will help an 8-year old girl learn more of programming and AI. The beginner-friendly interface is the best level to learn to creatively code- both for kids and adults. Inquisitively smart and little mischievous, Cozmo is a gifted guy who will trick your girl's mind. It has an impressive technology for smooth operation and a visual programming language suitable for kids. There are multiple games to play and no limitations to what your girl can create.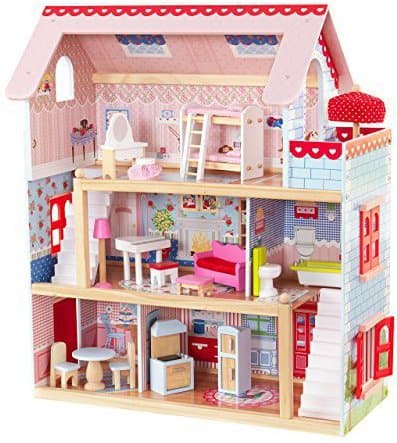 Chelsea Doll by KidKraft is an ideal toy for a young lassie with a wild imagination. The adorable cottage comes with 17 unique pieces of furniture. This interactive Doll cottage stands 2 feet tall including five rooms and three levels of fun waiting to be discovered. Your little girl will enjoy the functional window shutters as she meanders the two molded staircases. The thoughtfully detailed craftsmanship on every panel brings nothing but fun and joy! With the included 17-piece furniture pack, kids can have fun playing and enjoy decorating the rooms. To eliminate boredom, Chelsea Doll is designed with fascinating colors that will excite kids.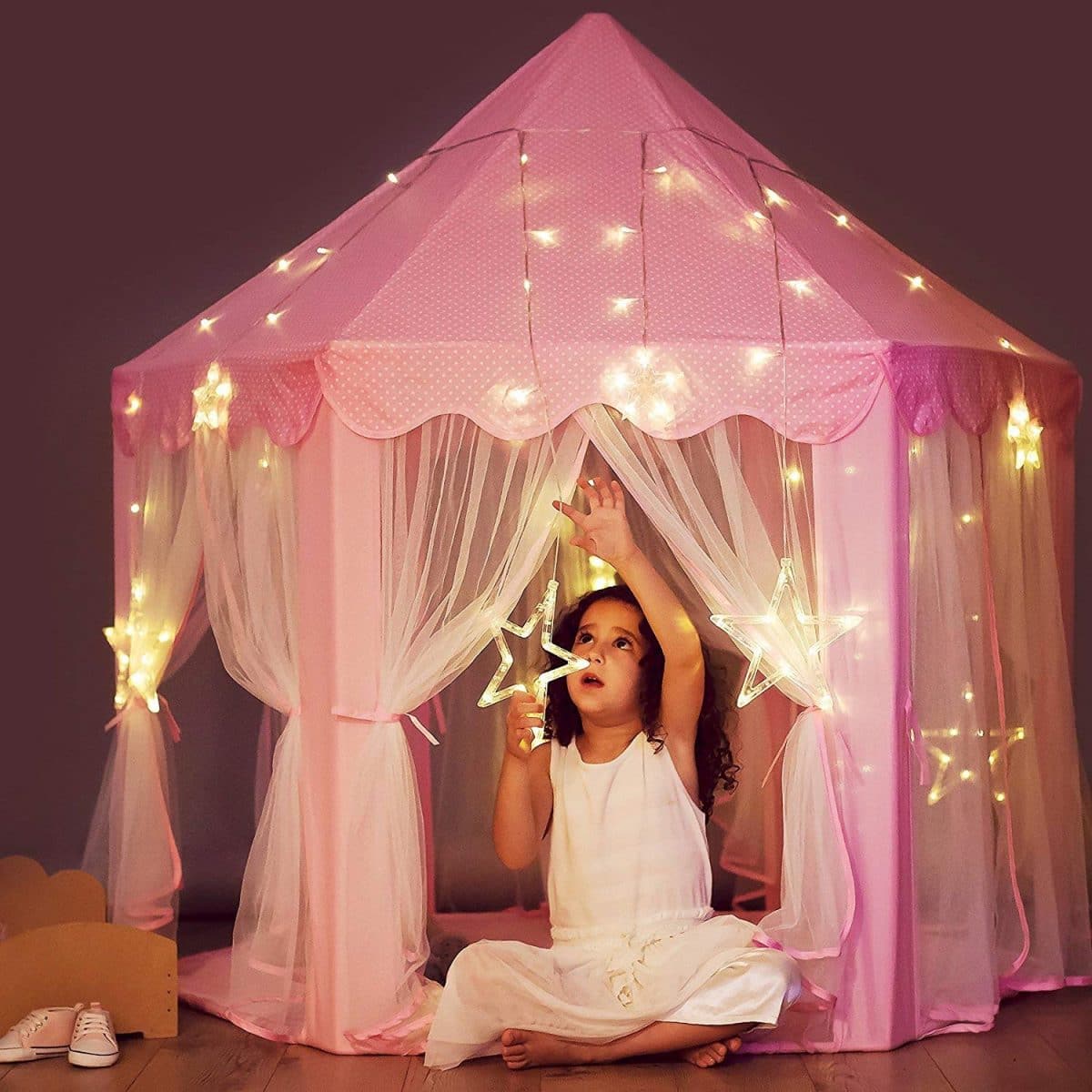 Girls always dream of becoming princesses. And if your girl is among them, then this majestic princes castle tent is the right way to go. For the little girls, this castle design converts a playroom into a perfect hiding place or a great kingdom. More so, it can offer a quiet space for reading or nap. The structures feature glow-in-the-dark stars for added fun and ambiance after the sun goes down. While it's easy to store it away when you need more space, it can also serve as a decoration in the girl's bedroom. The Castle Tent folds down into a compact carrying case to easily slip it away in a closet. According to child development professionals, imaginative and creative thinking begins at a tender age, and the best toys should enhance kid's imaginations, and this castle is one of those toys!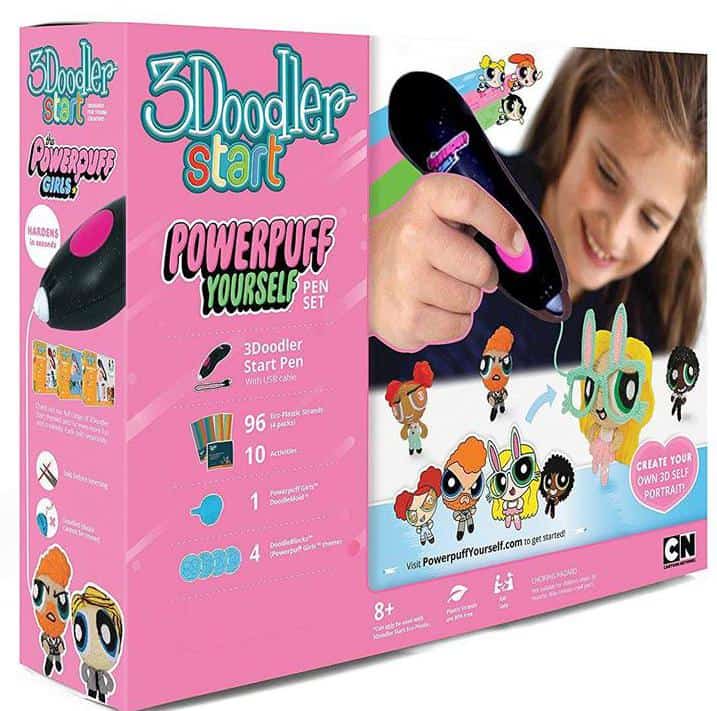 3Doodler is an award-winning toy that allows children to bring their cute ideas to life 3D. Your kid can now Powerpuff herself and the friends while singing the superpowers to protect herself from forces of evil as well as fighting crime. 3Doodler is a safe 3D pen built with no hot parts. It uses non-toxic plastic, low heat BPA-free, making it completely safe for girls aged 8+. The 3D made it seamless for kids since plastic hardens fast allowing children to draw in the air with one temperature and speed. The set contains micro USB, Powerpuff girls' 3D printing pen, doodle mold, 4-pack plastics, and four doodle blocks. The full package conveys a beautiful product that is not only versatile but also fun!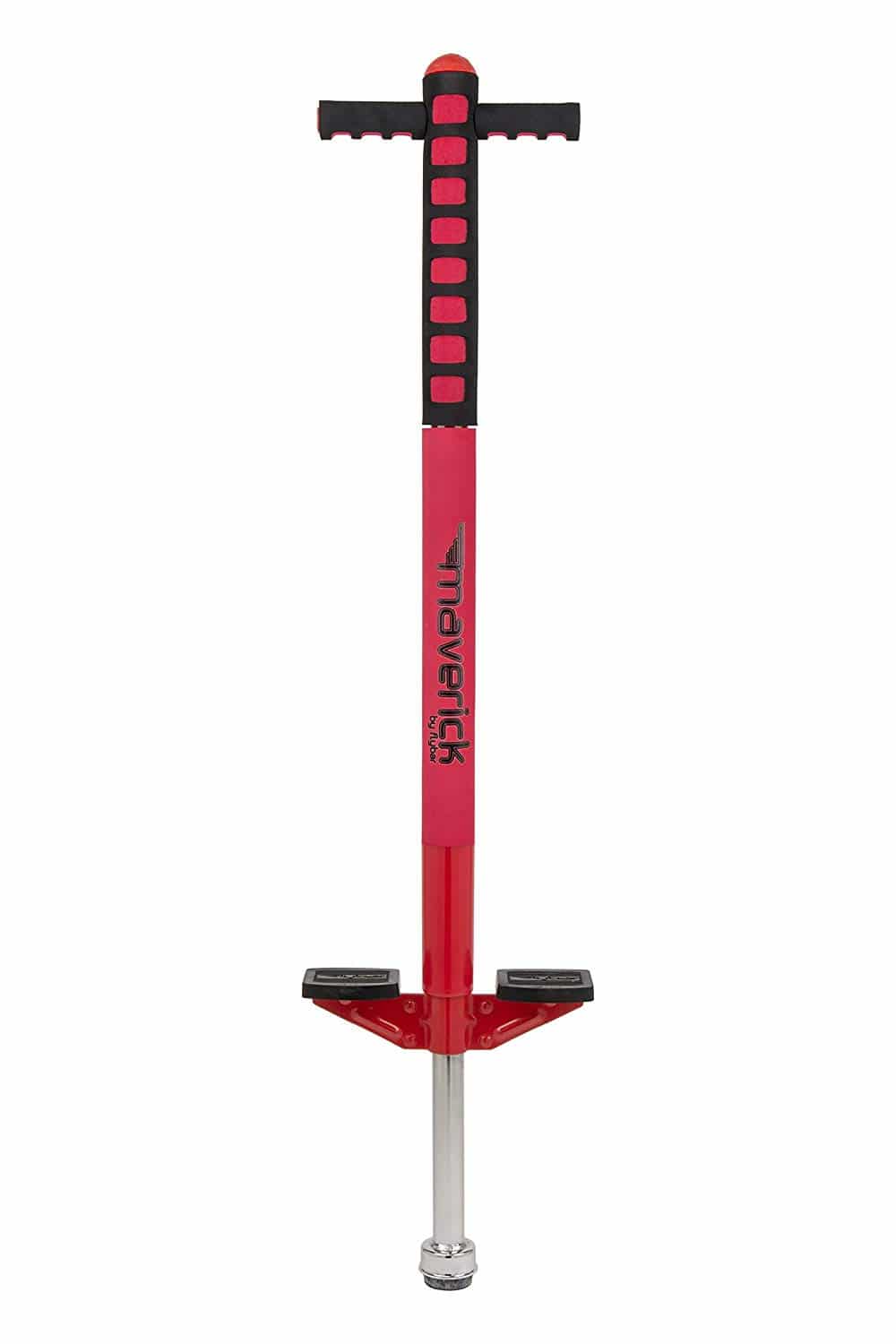 The Maverick Pogo Stick comes from a reputable company- Flybar that has been in business since 1918. You are then assured of a quality product with unrivaled performance. The Pogo Stick is a suitable entry-level pogo for your little princess to learn the basics, and before you know it, she'll be a nerd! It features a fully enclosed spring which is encircled by a foam wrapped metal frame. Featuring is also a soft foam material which offers a cool appearance while also offering protection of your girl. The handles of the Maverick Pogo Stick a padded hand grip to prevent slippage as your girl fly high! The design also includes textured foot pegs that increase stability and comfort.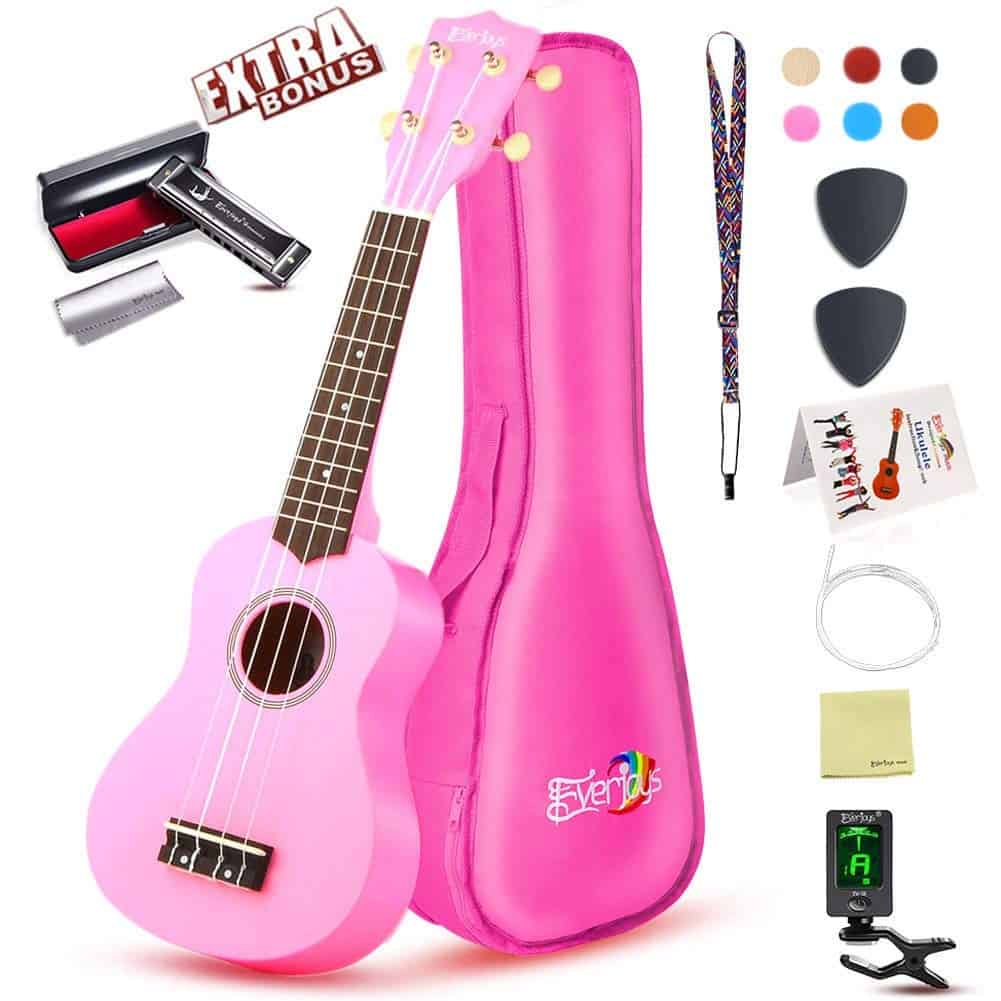 It's time to play Ukulele! Keep calm and discover the melodic sound of majestic Hawaiian Islands! Your 8-years old daughter can teach herself the ukulele, thanks to a full package kit that includes a digital tuner, a 21" ukulele, and a How-to-play songbook. The Soprano ukulele combines solid wood for the neck, fine basswood for the body, and blackwood for the finger bridge and board. The super-quality craftsmanship, well-built features, and lightweight design allow the kids to create warm and pitch-perfect harmonies. It gives longer, warmer, fuller, and deep woody tones that are a pleasure to listen to! The digital tuner is easy and quick to tune and play. It's as easy as tightening a screw.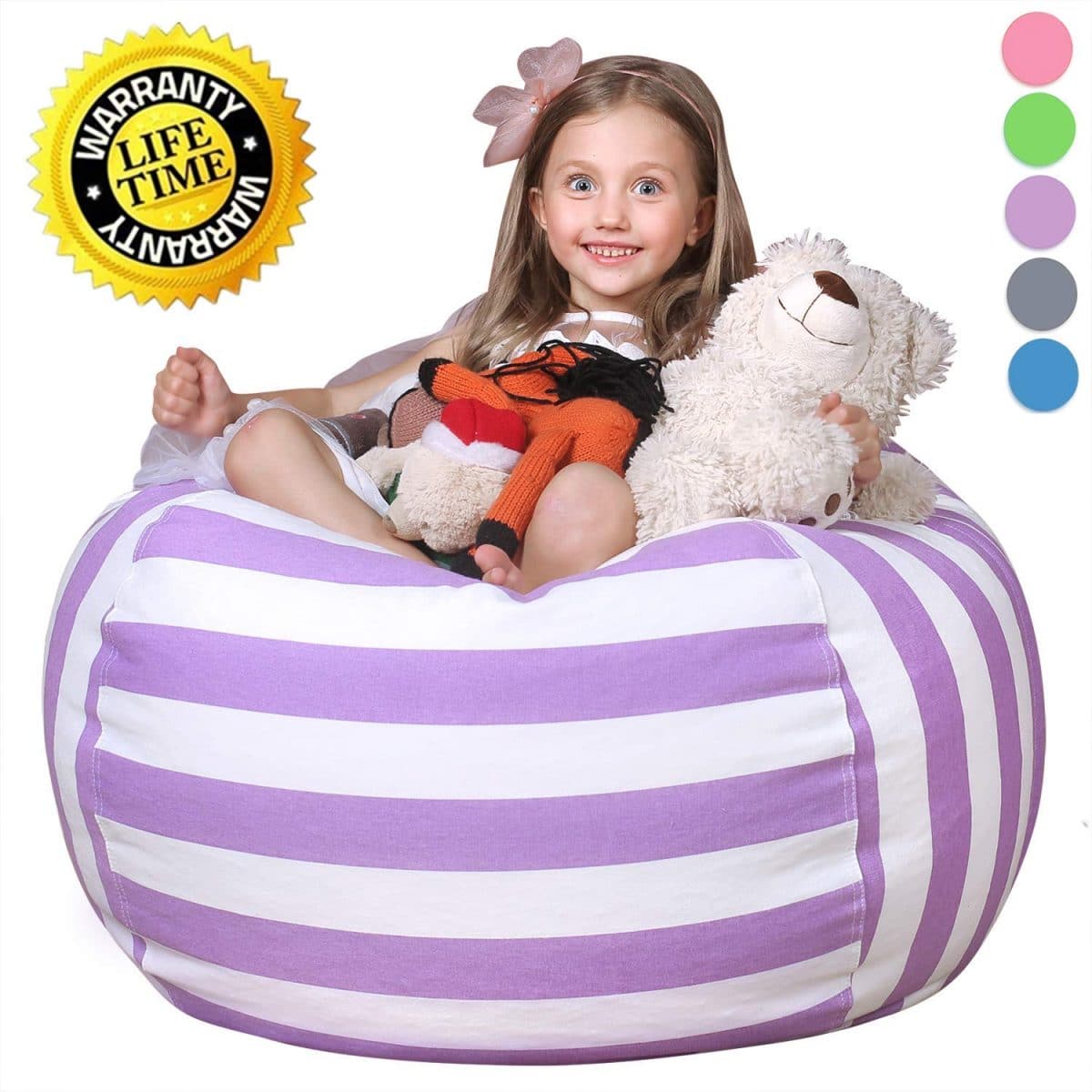 The best combination of cost and quality is Stuffed Animal Storage bean bag. It comes in 8 different colors. With many choices to choose from, you can get one that will suit your kid's bedroom decoration. In today's world, both adults and kids are obsessed with tablets, television, and computers. For that reason, every caring parent is looking for better ways to decrease their kid's screen time. This majestic bean bag is created with the aim of enriching family lives through creative, imaginative, and interaction between children and parents. The bag is spacious enough to store extra blankets and pillows. It is laboratory tested to ensure its safety, and it's free from cadmium, phthalates, and lead so your girl can play with confidence.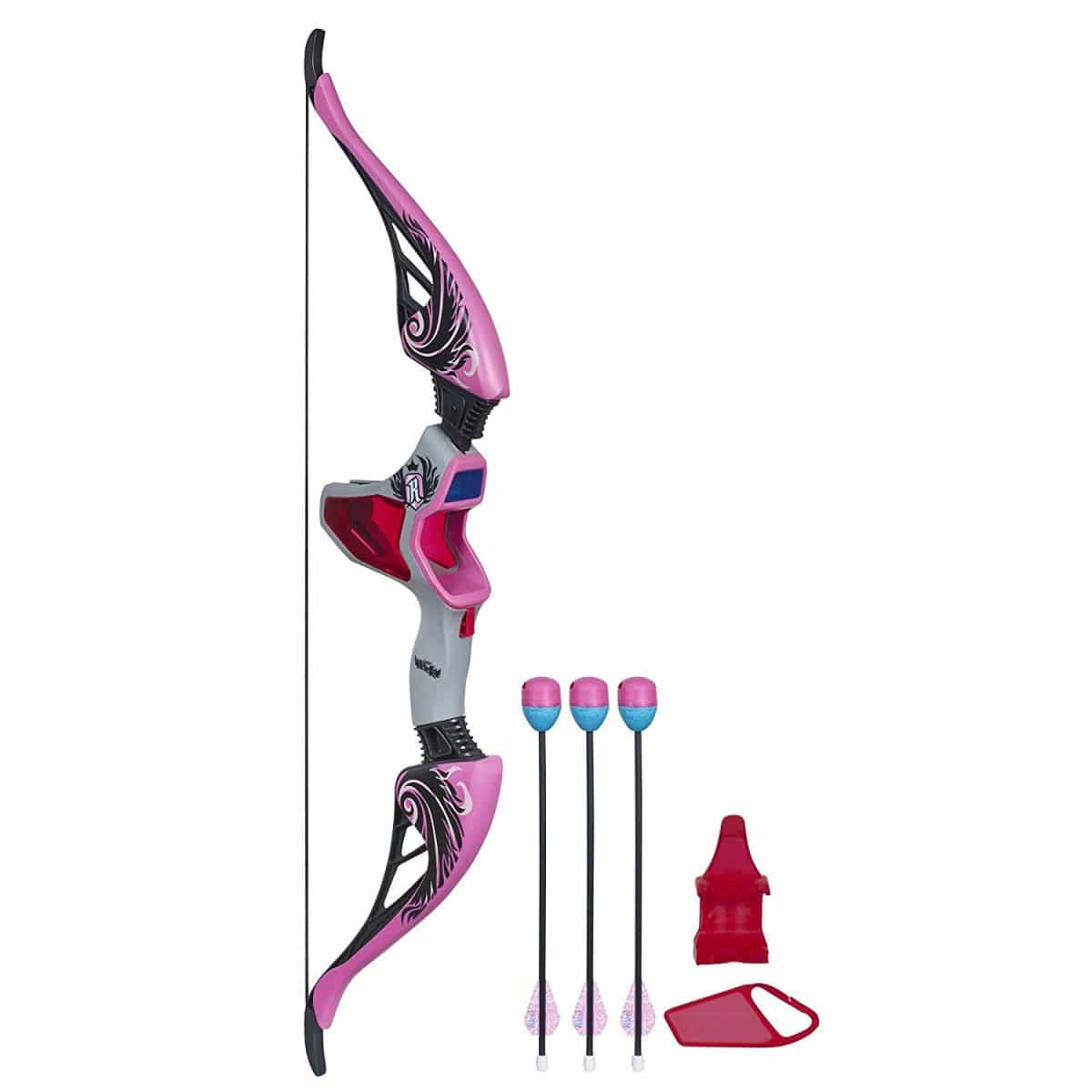 Undoubtedly, the real bow action is the main selling point of the product. It will get your girl's feet wet in the sport of archery. Agent Bow Blaster looks complex and real, but the assembly process is hassle-free. However, once you attach the bow arm, you cannot detach it without disassembling the entire bow. The bow is well-designed, lightweight, and balanced. On the handle of the Agent Bow Blaster, there is a battery storage box. The batteries are only needed for the Red Dot sight which helps in targeting. There is also a quiver which perfectly matches with the bow to make the entire gadget look professional and complex. The bow body is sturdy for durability. The paint job is unique and will draw attention from kids.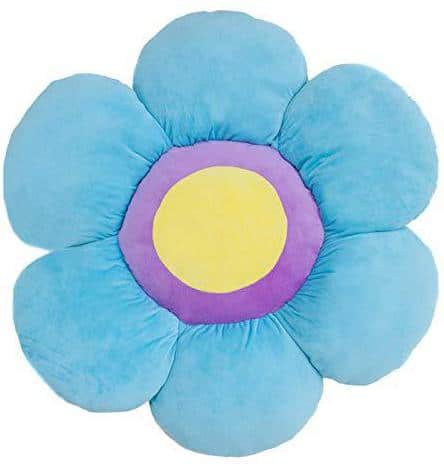 Typically, kids love sitting on the floor, and now they can enjoy their moments by using an adorable, colorful, and fun floor pillow! Flow Pillow is designed to offer a comfortable feel when playing games, reading, sleeping, or watching movies. It makes a perfect gift idea for any occasion. The fun flower shapes are a beautiful addition to a playroom, bedroom, or living room. Flower pillow is generously sized and large. It's made of incredibly soft valboa fabric which is not only comfortable but also durable. The pillow was designed to be machine-washable. Its hypo-allergic, valboa fabric is machine washable and easy to spot-clean. The double stitched seams and lined material makes the pillow incredible valuable and durable.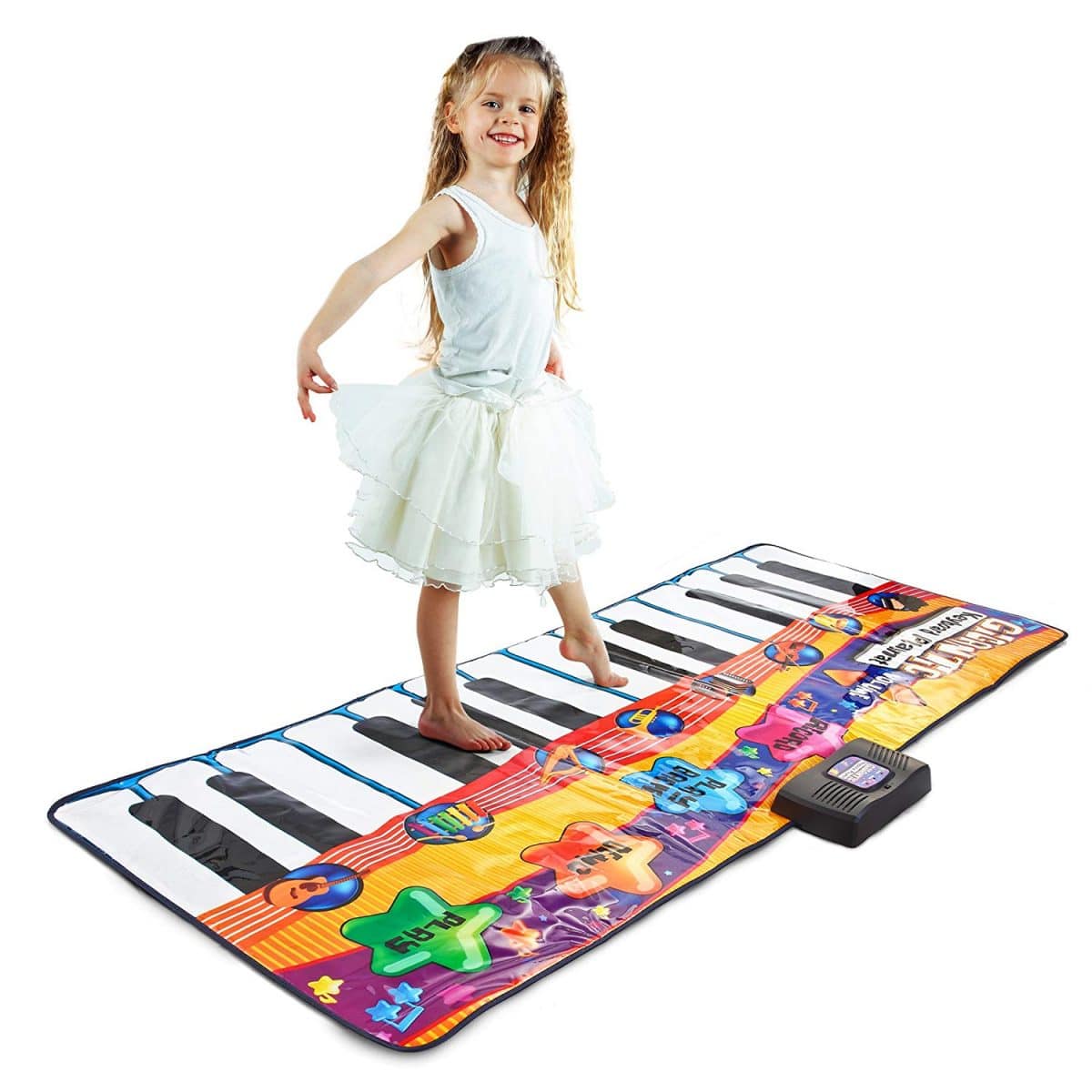 This is a colorful dancing mat that promises fun and joy. The mat comes with 8 different musical instruments that will fascinate your girl. They include violin, banjo, saxophone, guitar, clarinet, xylophone, and trumpet. It's an ideal gift that will keep your kids hooked in the house, busy having a solo dance. The Playmat is suitable for a birthday gift, family together activity, parties and holidays. It's made of high-quality and durable vinyl fabric.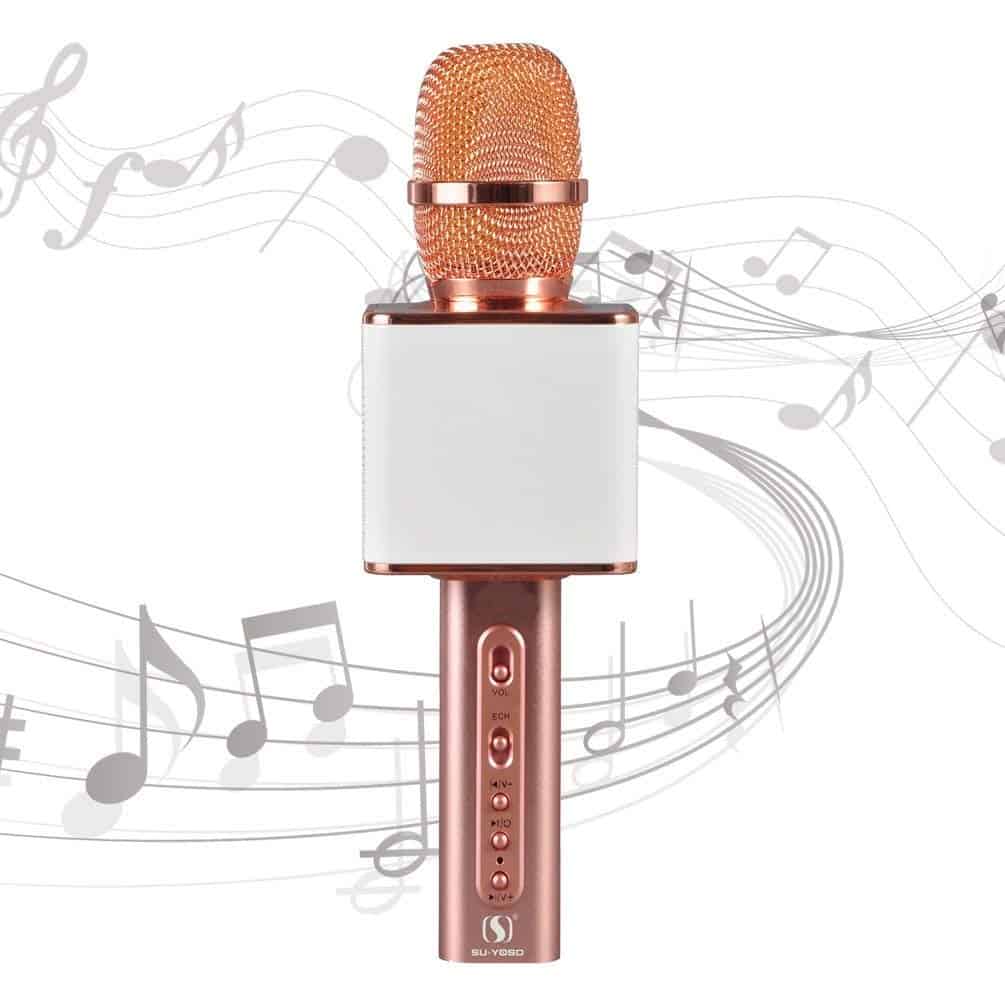 By combining simplicity, quality construction, and elegance, SU.YOSD karaoke microphone device the price and its rank. It boasts an incredible wireless distance of 3.5mm audio input jack and 10m to allow compatibility with multiple non-Bluetooth devices. The 3-in-1 multifunctional wireless microphone has a high-quality treble bass and karaoke cellphone microphone which is compatible with iPhone and Android. The USB port supports to play music from micro SD and USB-Disk. Smart noise cancellation echo will offer your girl a high-quality singing experience. The 2200mAh built-in battery has more than 5 hours' duration which lasts about 8 to 10 hours in the middle level. It comes with a portable dust-proof pouch which is convenient for picnic tours and outdoor parties.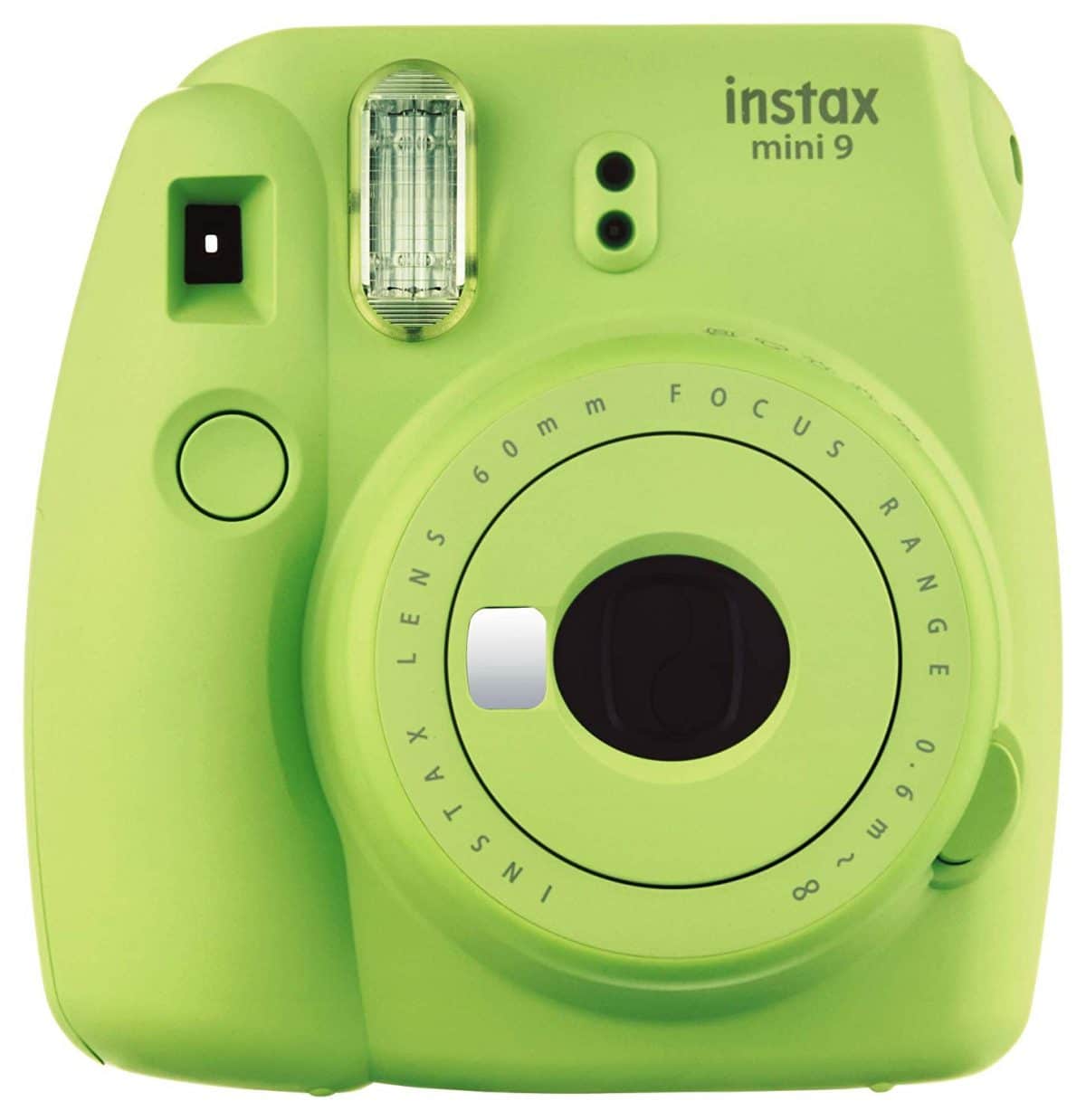 The Mini 9 will make your girl enjoy photography. It measures 4'7" by 4'6" by 2'7" and weighs only 10.8 ounces. It's, therefore, lightweight and small enough for easy portability. The edges are rounded which is safe for the kids and gives a friendly look. The camera comes in various colors so you will be able to choose a favorite color to entice your child. It's powered by two AA batteries and has a built-in flash that always fires when you take a picture. Fujifilm has a clip-on macro adapter that attaches to the lens. There is a tiny selfie mirror attached next to the lens and the film loads in the rear.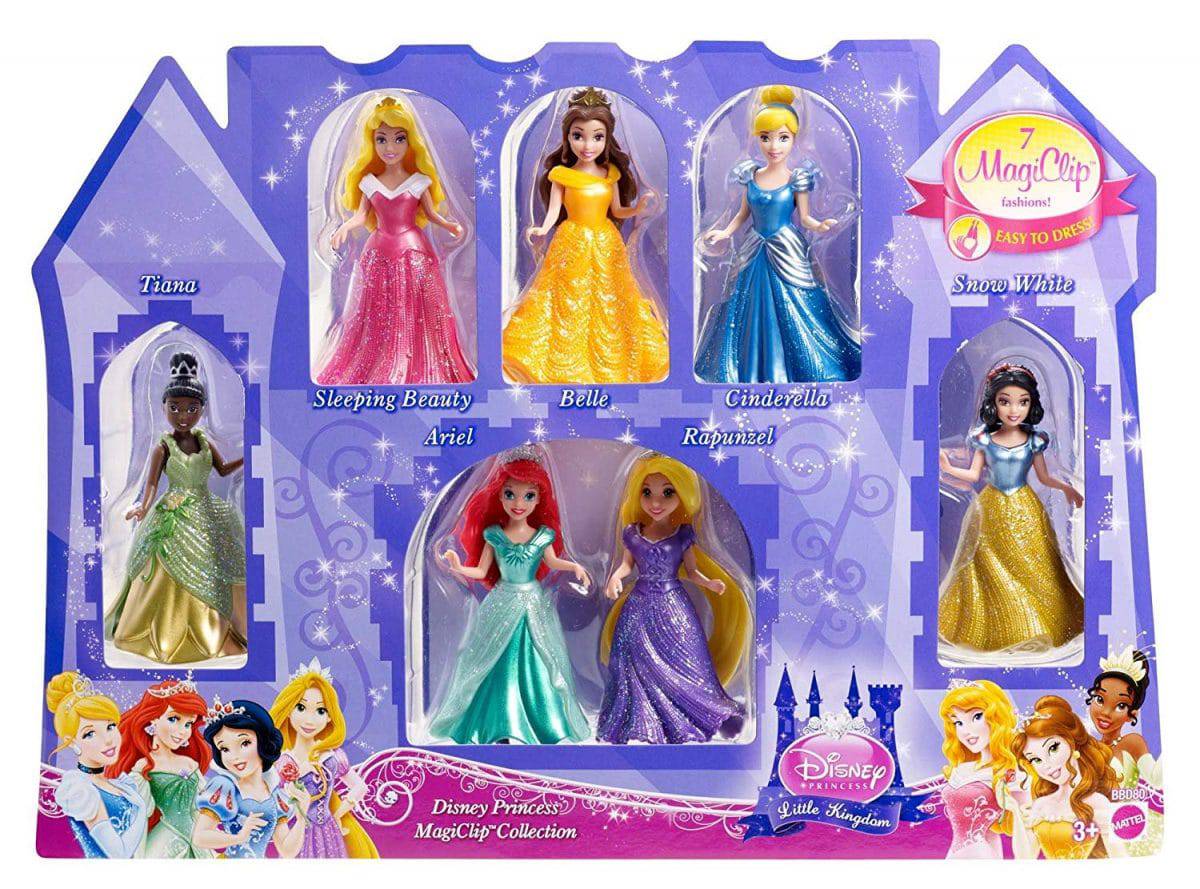 If you don't have an idea on what to get for your princess for her birthday, why not surprise her with a whole kingdom. In this Disney kingdom, you will find all of your beloved Disney princesses: Ariel, Belle, Snow White, Rapunzel, sleeping beauty, Tiana, and Cinderella with beautiful and unique dresses. The dolls are wonderful with lovely facial features, legs, poseable arms, and lovely hair. Their dresses come on and off by pressing the bottom of the dress. These dolls come in a zip-up carrying case which is suitable for storage and portability. The adorable figurines are detailed and dainty and are sold both as a set and individually. Your little princess will love reenacting her favorite Disney princess moments.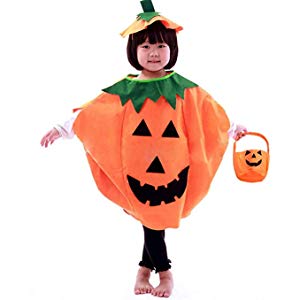 If you're planning your kid's treating outfit or trick and the perfect Halloween outfit, this pumpkin costume suit is the way to go. Gift her with a Halloween costume she has been dreaming of. The seam is strong and ends with solid tracks. The arm openings are precisely cut and well-positioned. The non-woven fabric used in making this suit is durable and breathable. More so, the materials are lightweight to prevent kids from feeling overburdened. The design is simple yet beautiful. Pumpkin Halloween costume suit is made for both fat and slim kids. Your girl will love it since it's not binding at all. More so, it's easy to take it on and off.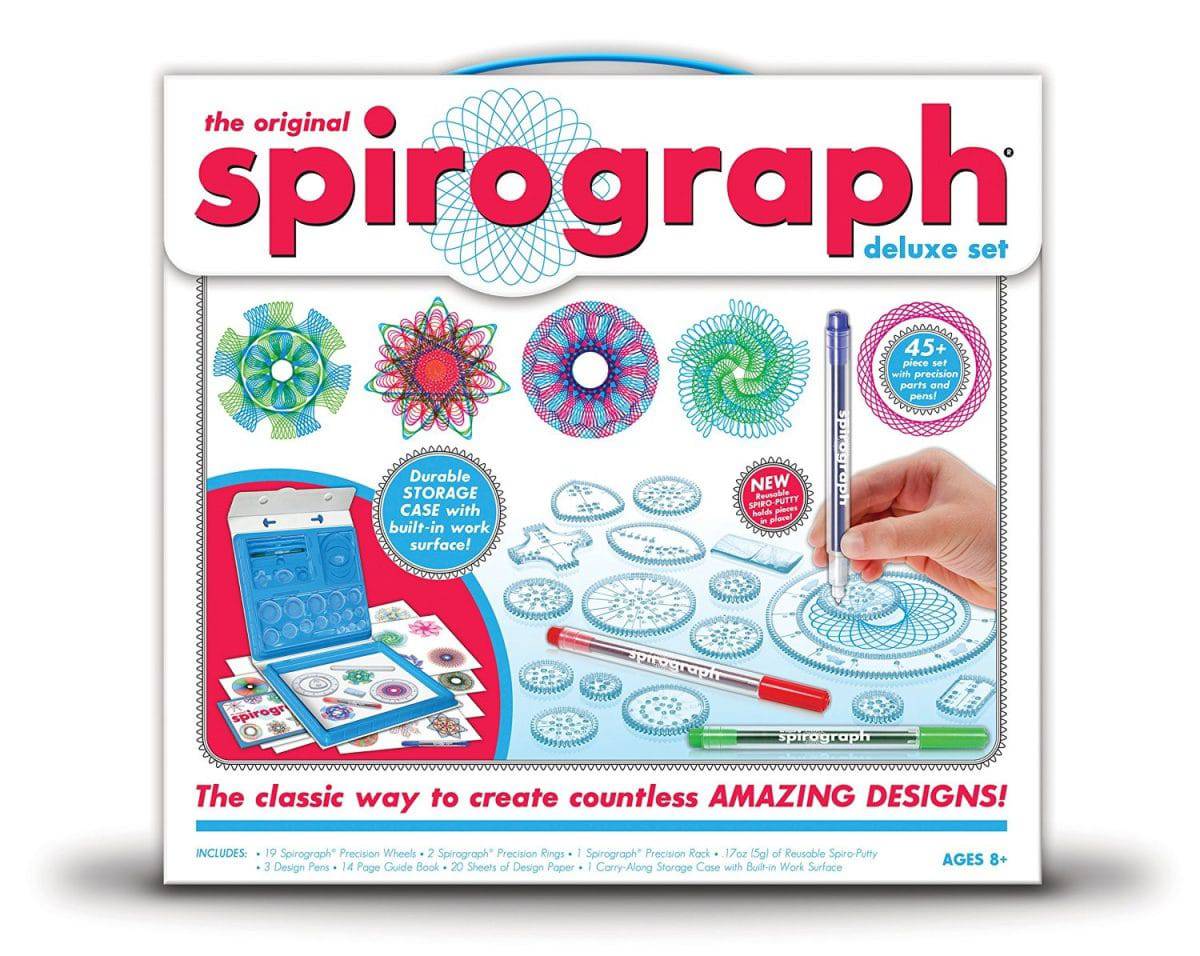 With Spirograph Deluxe design set, the kids will have endless hours of fun. Create an array of dazzling artwork with the interlocking wheels and gears. Every kid can draw spiraling, elegant design of the original Spirograph. The set is packaged to entertain the entire family for years to come. The stars, hearts, and teardrops are classic ways of aspiring your princess to become an artist by creating exciting designs. This unique arts and crafts game is the sure way to jog the mind of the kids as they dream of the new combination of colors and shape.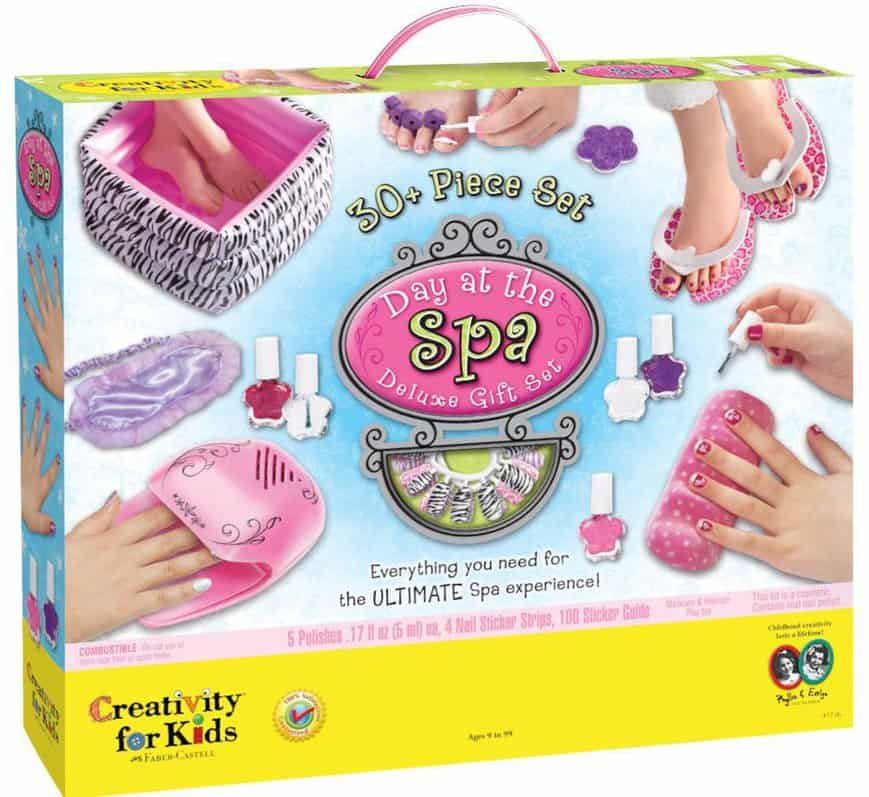 The set comes with everything your girl would need for an optimal spa experience. Deluxe Spa is a 30-piece gift set ideal for pampering spa day kit which can be used over and over again. File, decorate, shape, and design the nails with the nail stickers for a fabulous look. Girls are always needed to look sassy! The in a battery-operated nail dryer that will give you a full-day salon experience. Deluxe Spa gift set is a kid-friendly kit featuring water-based, low odor nail polish which is safe for the kids' skin. The water-based nail polish can be easily peeled off or scrubbed without damaging nails.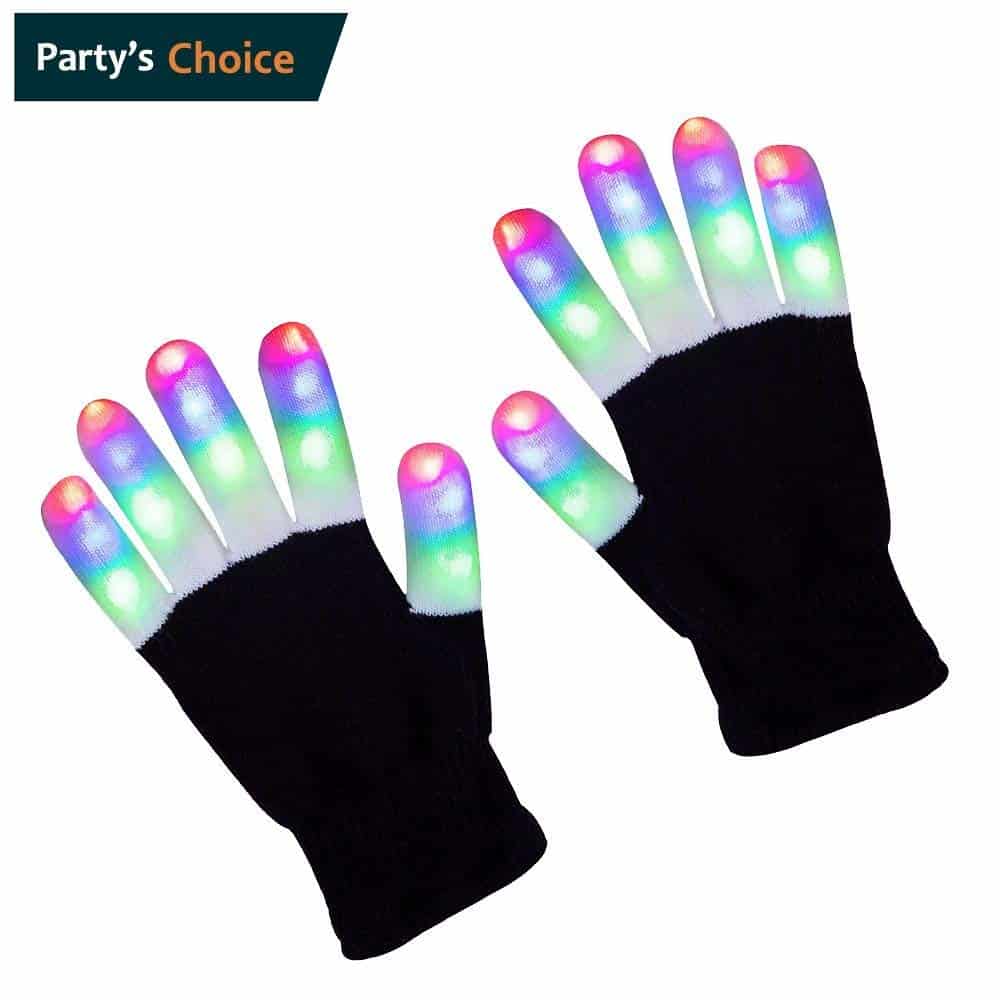 If you have been looking for a cost-friendly yet fun gift for your kids, LED, gloves are the way to go. The gloves are designed with six flashing modes to make an amazing light effect. It features multiple color modes that can be changed easily by pushing the button on the wrist. These finger lights gloves are made with stretchable and soft knit material. They can fit seamlessly for different hand sizes. Included are 2 batteries which are replaceable after power off.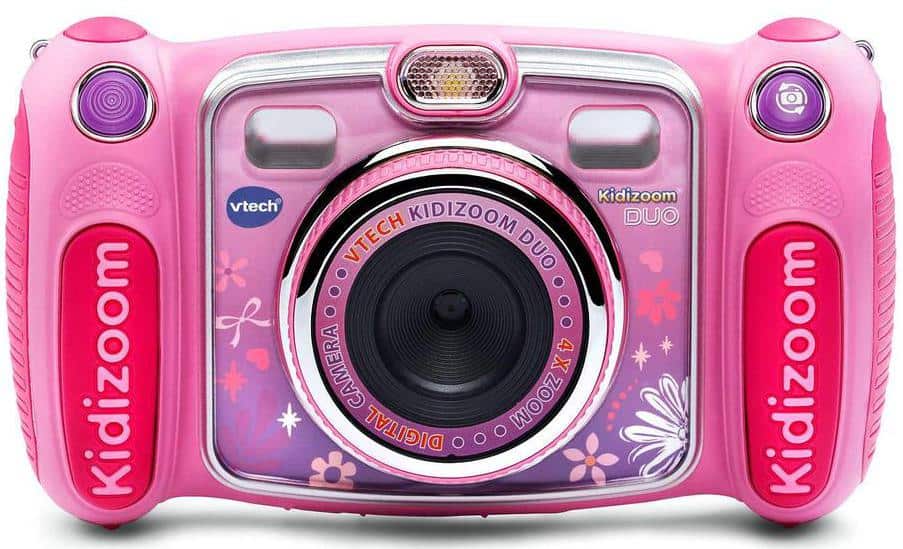 Nowadays, children prefer playing with gadgets, technology advancement is rapidly taking the market, especially in kids' toys market. A good example of a versatile toy is VTech Kidizoom DUO camera. It enables children to take photos through the front and rear lenses. It has a 4X zoom to allow your id play with perspective, distance and angles. Kidizoom is perfect for girls who show potential in photography. It will help kids discover great things. Its features are specifically designed for girls up to 8 years of age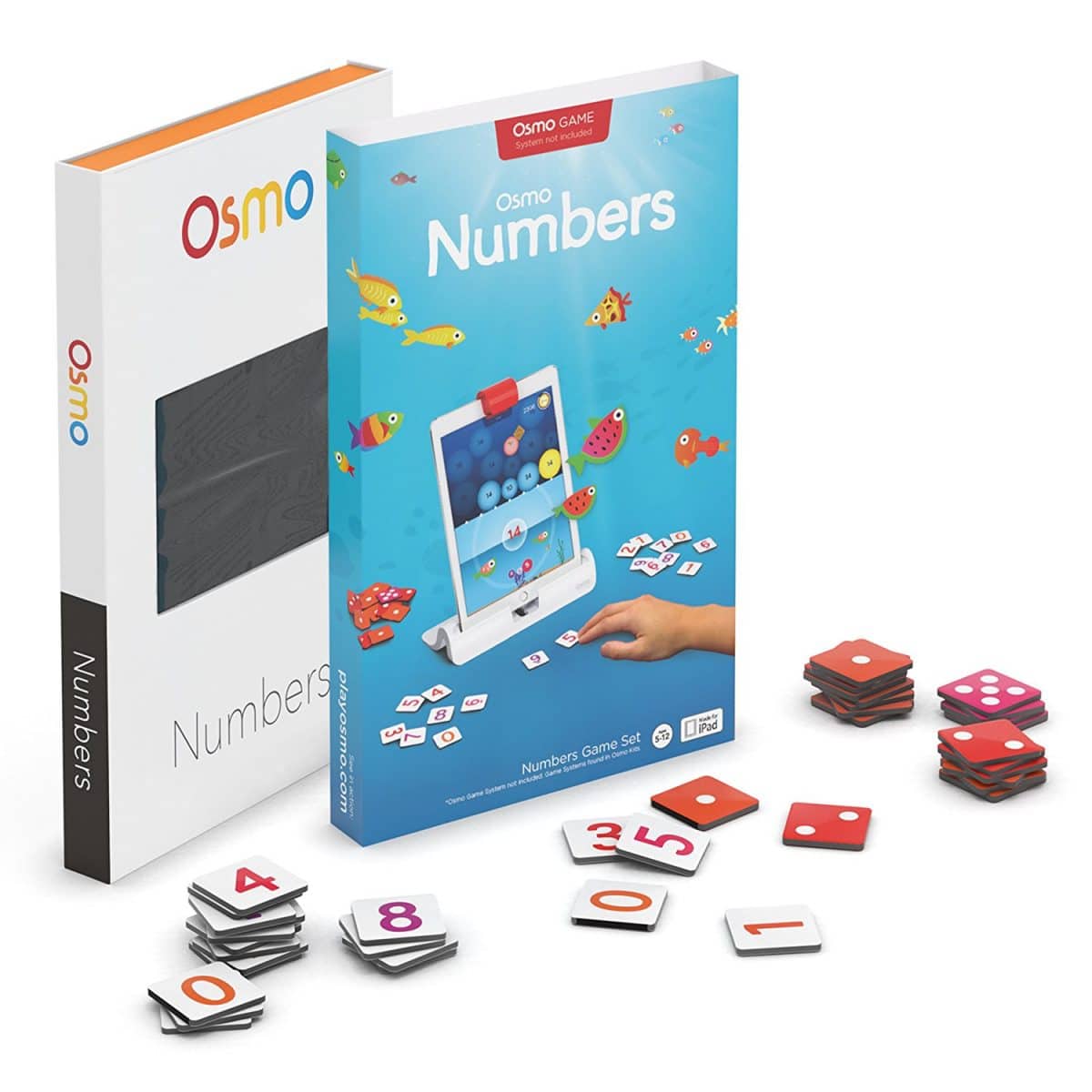 Coming from work tired only to find your kid armed with homework. Drilling your children on their math facts is never fun. However, with this fantastic Osmo iPad, your little princess will be able to practice her math skills and have fun playing with numbers. You don't even need to help her! Osmo is designed to allow kids to learn and play together as a team using the iPad. There is a reflective camera that attaches to the iPad at the top base which turns physical objects in front of the screen into real game pieces. Be assured your kids will love the fun in playing Tangram game. Words will bring about teamwork while in Newton, they will enjoy the art of giving guidance towards the target.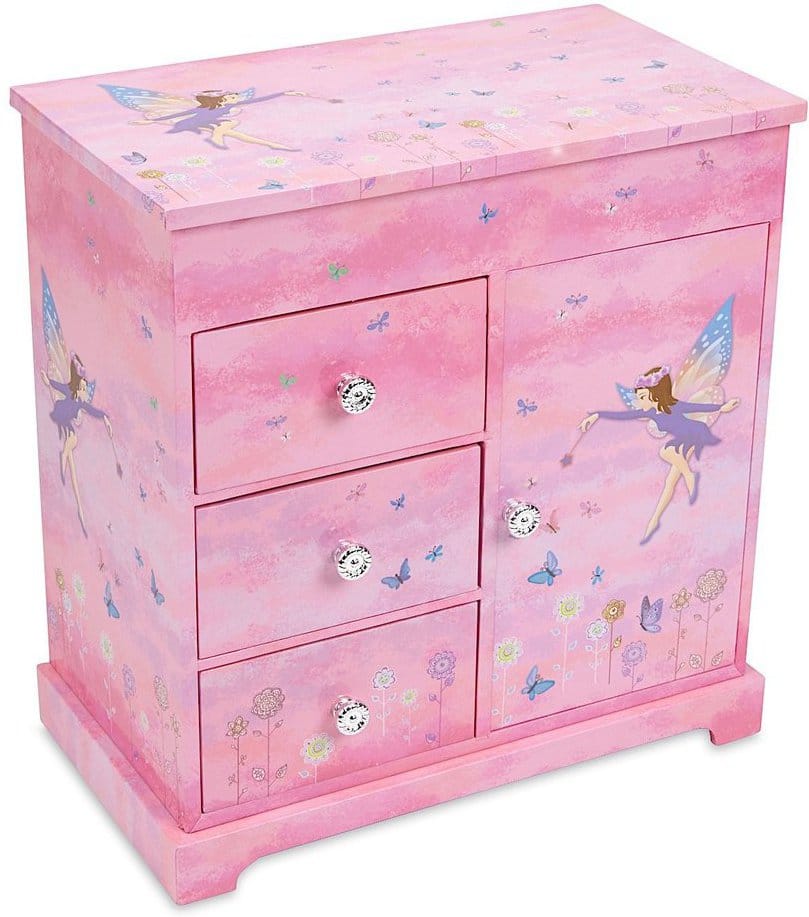 JewelKeeper is a reputable designer of kids' musical jewelry boxes. You can, therefore, be assured of quality products and excellent customer service. The imaginative design includes fairies, ballerinas, and princesses. Each musical box opens to small figurine twirling to enchanting music. It's a magical box that makes a perfect gift to bring a smile to every kid who receives one. JewelKeeper prioritize in manufacturing safe toys and Musical Box is no exception. The interior is lined with soft pink material for storing jewelry collection safely. This magnificent fairly and flowers musical jewelry box measures 9.5" by 7.75" by 9.5" which make it suitable for storing necklaces, bracelets, and other precious keepsakes.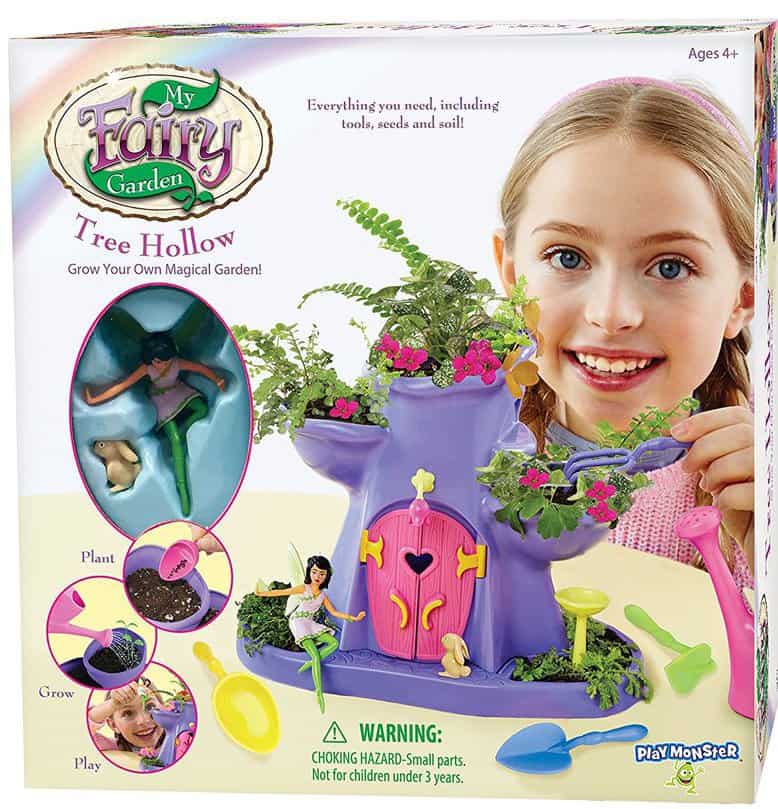 My Fairy Garden is a unique kit that's real, and your kids will love it! It allows them to grow their favorite plants at home, in a live garden. You can add seeds, flowers, vegetables- the possibilities are endless. The Garden toy is one of its kind as it gives kids a sense of satisfaction and a real connection to nature. Using the included tools and seed, kids can plant their amiable garden and watch it grow. Your kids will have fun playing with calla the fairly and be enthralled by making her fly using the hook-on code.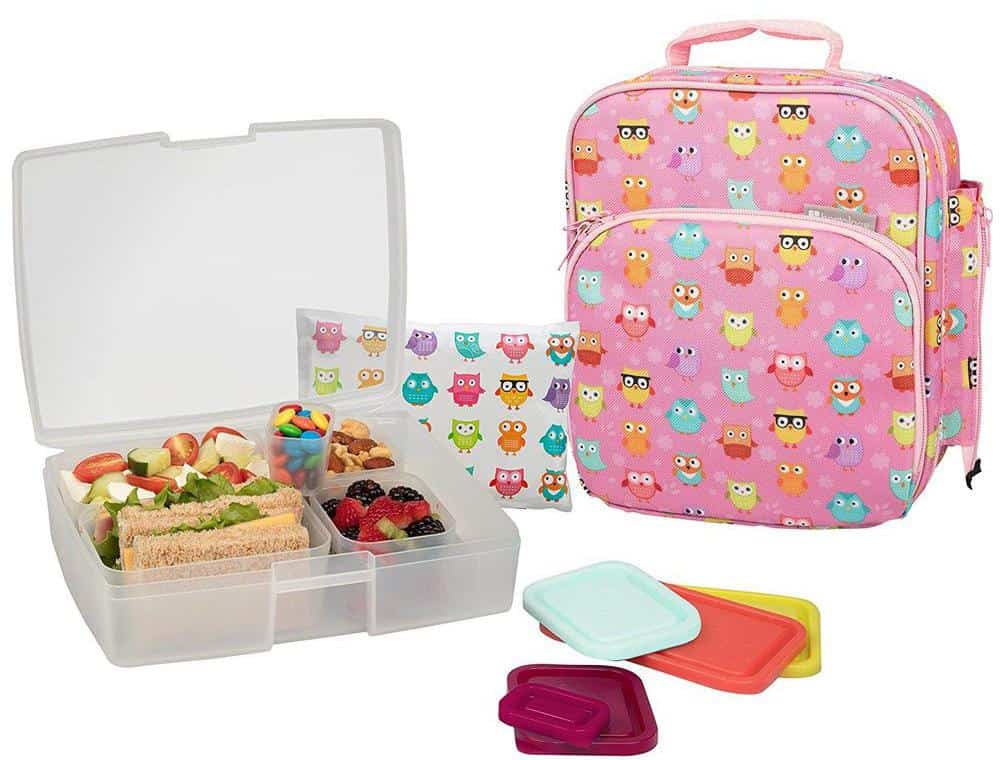 A combination of quality and affordability will always carry the day. Warm the heart of your princesses with this ergonomic Lunch Bag and Box by Bentology. It's a set for girls that comes with an insulated bag that has a buckle handle. Included also is a translucent bento lunch box is an ice pack which fit snuggly in the inner mesh pocket, and 5 pretty containers and 5 leak-proof lids. The multiple insulated compartments will keep food warm for a long while the buckle handle makes it easy to carry. The lightweight material makes it easy for the kids to carry. The inside is lined with foil making it easy to clean. The lunch bag and box comes in various designs and patterns, ideal for everyone in the family.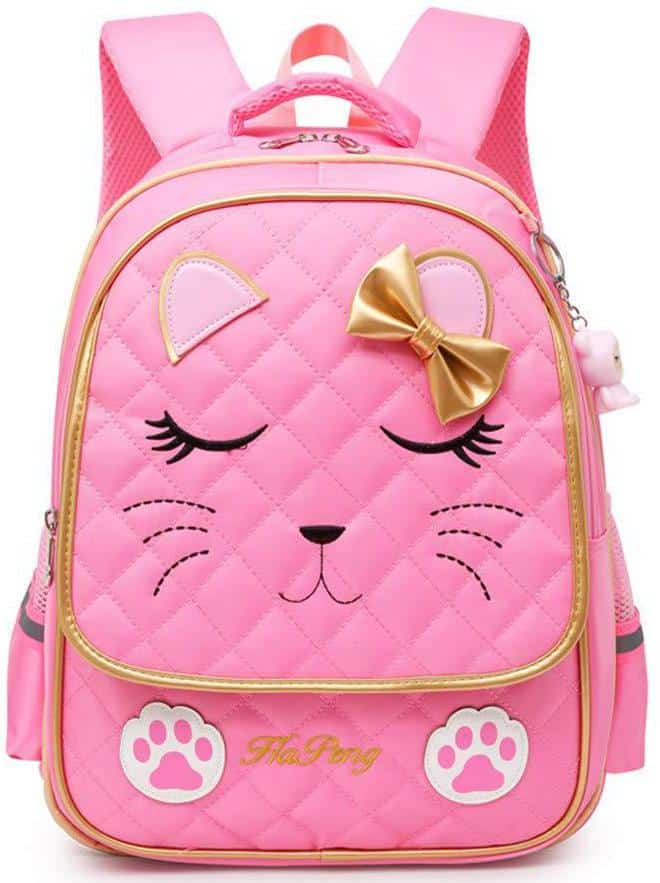 You can be assured your little princess will definitely fall in love with this cute and beautiful backpacks. It's made of high-quality nylon fabric which is also breathable and lightweight. The adjustable padding shoulder allows you to set the right strap height for the child. More so, it reduces pressure on the shoulders making it a comfortable school Bookbag. Its ergonomic design brings out the style and fashion in your kid. Waterproof materials will efficiently protect books and other essential items from getting wet. In addition to being waterproof and anti-wrinkle, Hyundly school Bookbag is easy to clean up and roomy for storage.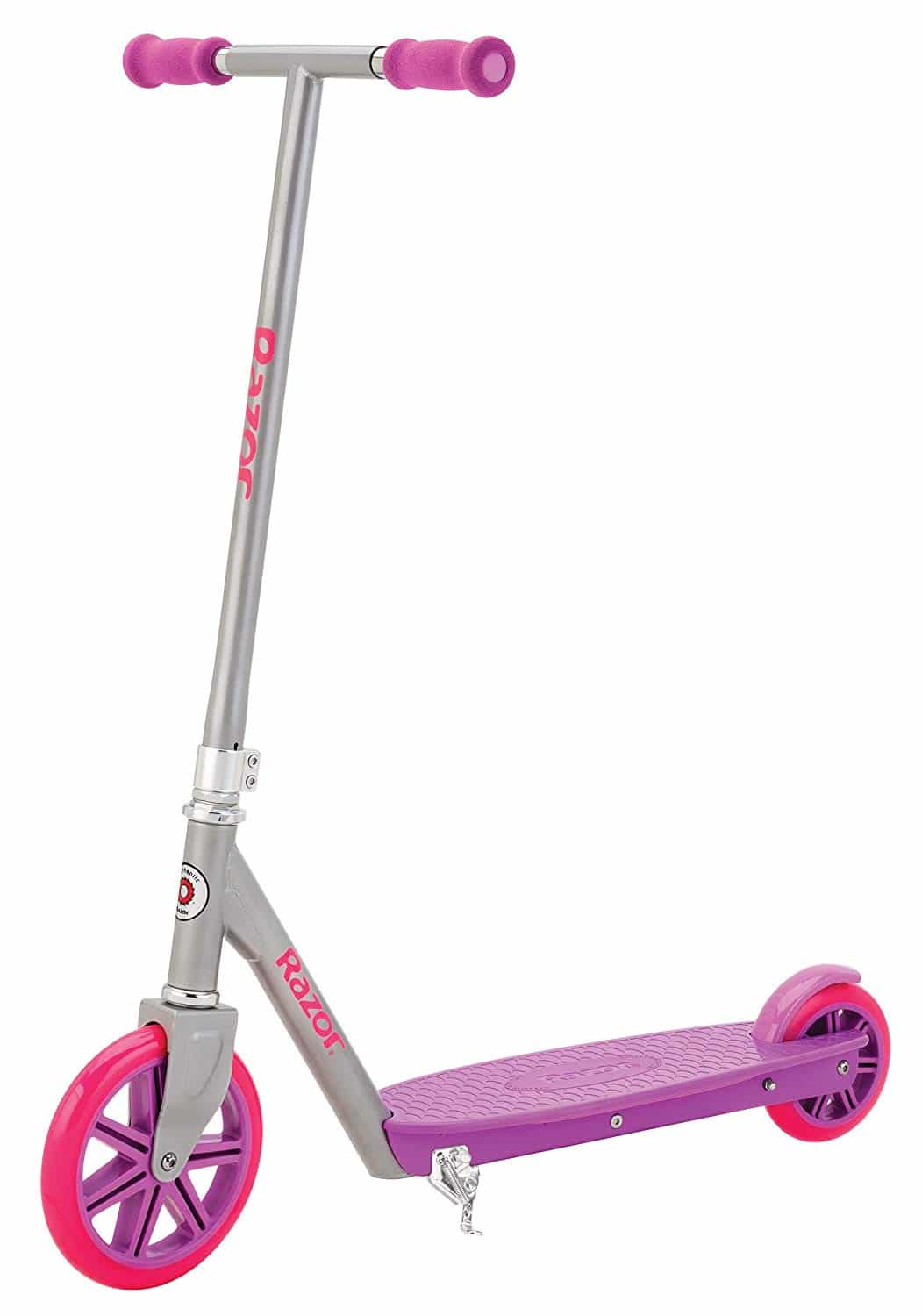 The Berry Lux Kick Scooter by Razor features a bright plastic deck, vibrant wheel, and cute colors. Cruise around your city like a princess or shred the pavement. The quality construction, unique features, and impressive design make it one of the best scooter models by the Razor brand. It also features lightweight metal shrinkage, fitted with a firm down tube, adjustable handlebars, trademarked braking system, and foam holds. The adhesive wheels are perfect for higher bikers.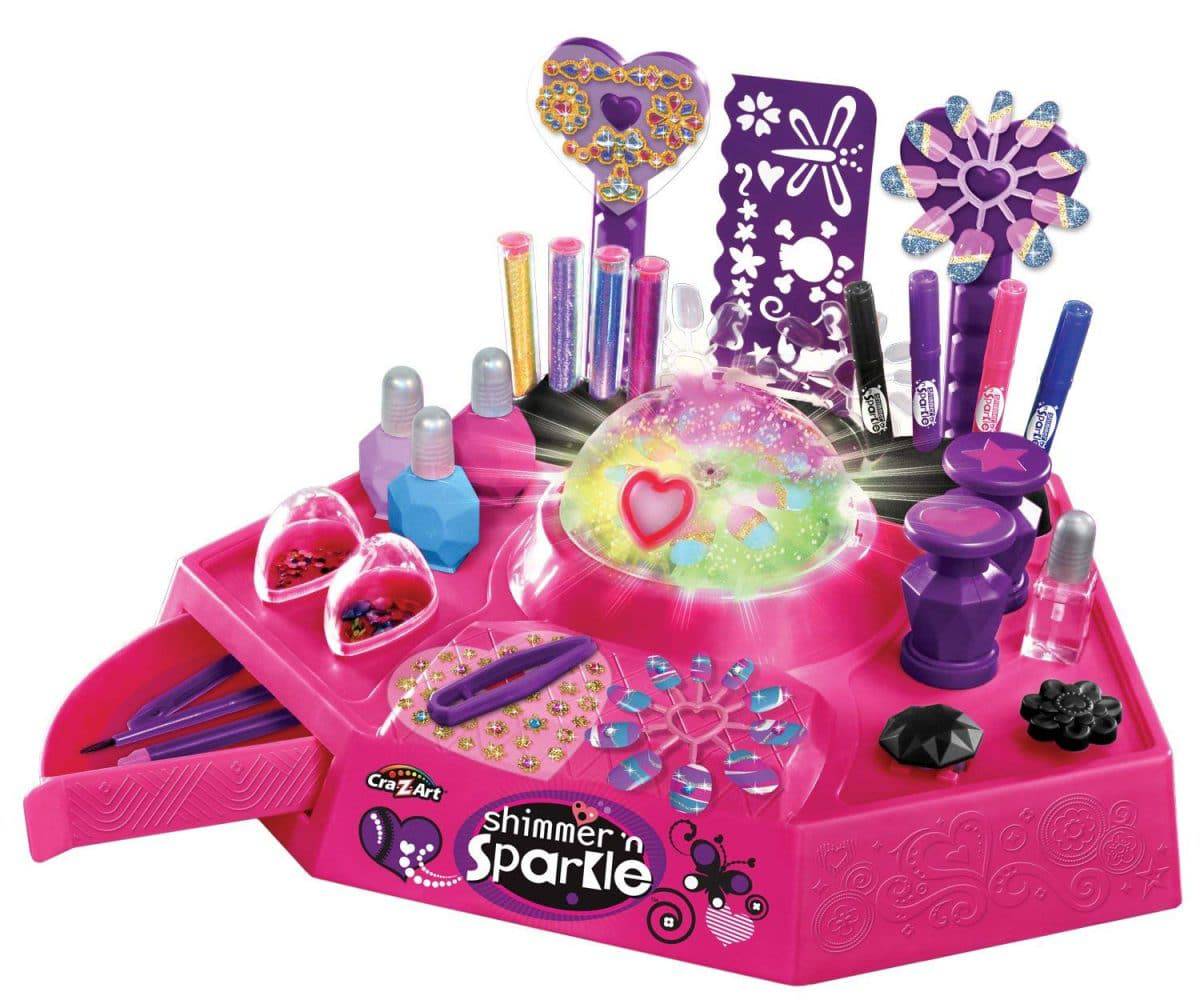 Is your girl creative and loves nail art? Well, if so, then Shimmer n' Sparkle is the perfect gift for her. She will be fascinated to realize that this kit contains over 250 shimmery, glittery, and sparkly bits and bobs for crazy fun. The package includes 3 little bottles of vibrant nail varnish, 4 glitters tubes, 48 nail adhesives, 3 tattoo sheets, and load more than you could imagine! The instruction sheets give you a step-by-step guide and lots of advice on how to use the items. However, the kids can be creative and come up with their own patterns and designs. Your girl, with her friends, will love art stickers, nail polish, glitters, and body markers to make themselves look prettier.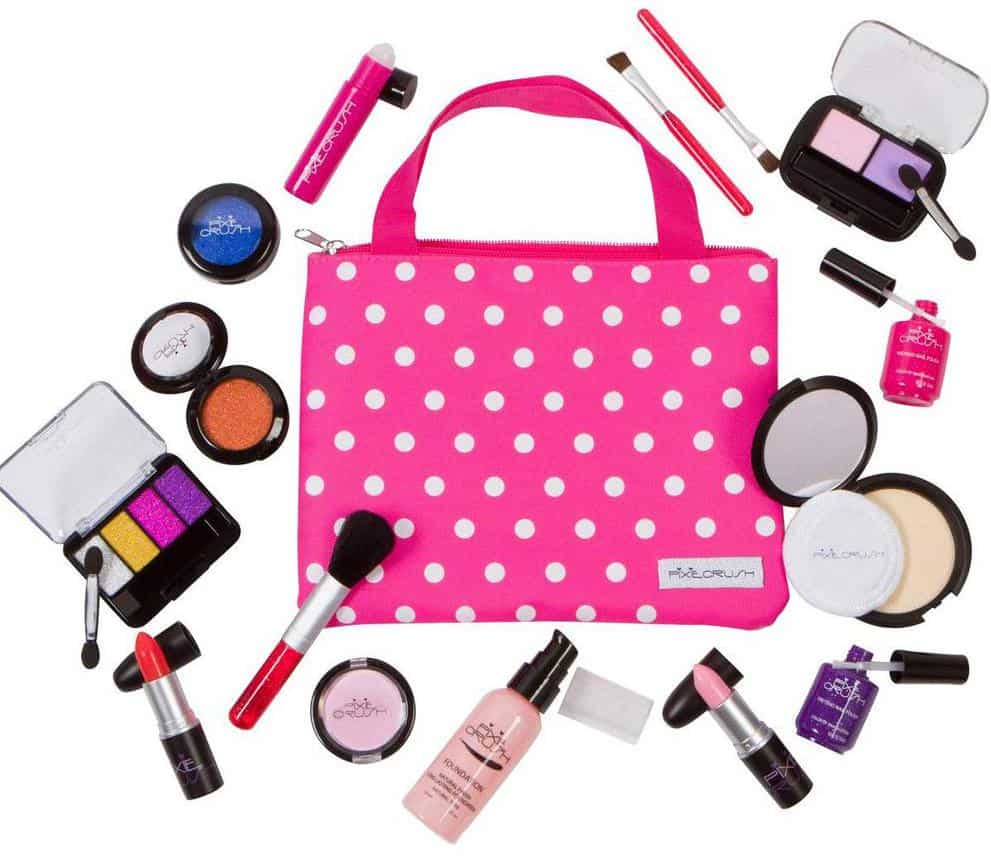 Getting an entertaining toy that will impress an 8-years old girl can be taxing. However, this kit is one of its kind. It's something every girl will love. The Pretend Makeup Kit is incredibly realistic looking. It's not messy at all, and you don't have to get worried about a messy foundation, nail polish, and makeup eyeshadows. The set is made up of high-quality, premium fabric that has been tested to be safe. The materials are free of phthalates, lead, and cadmium. It means it's non-toxic, and won't cause allergic reactions in kids.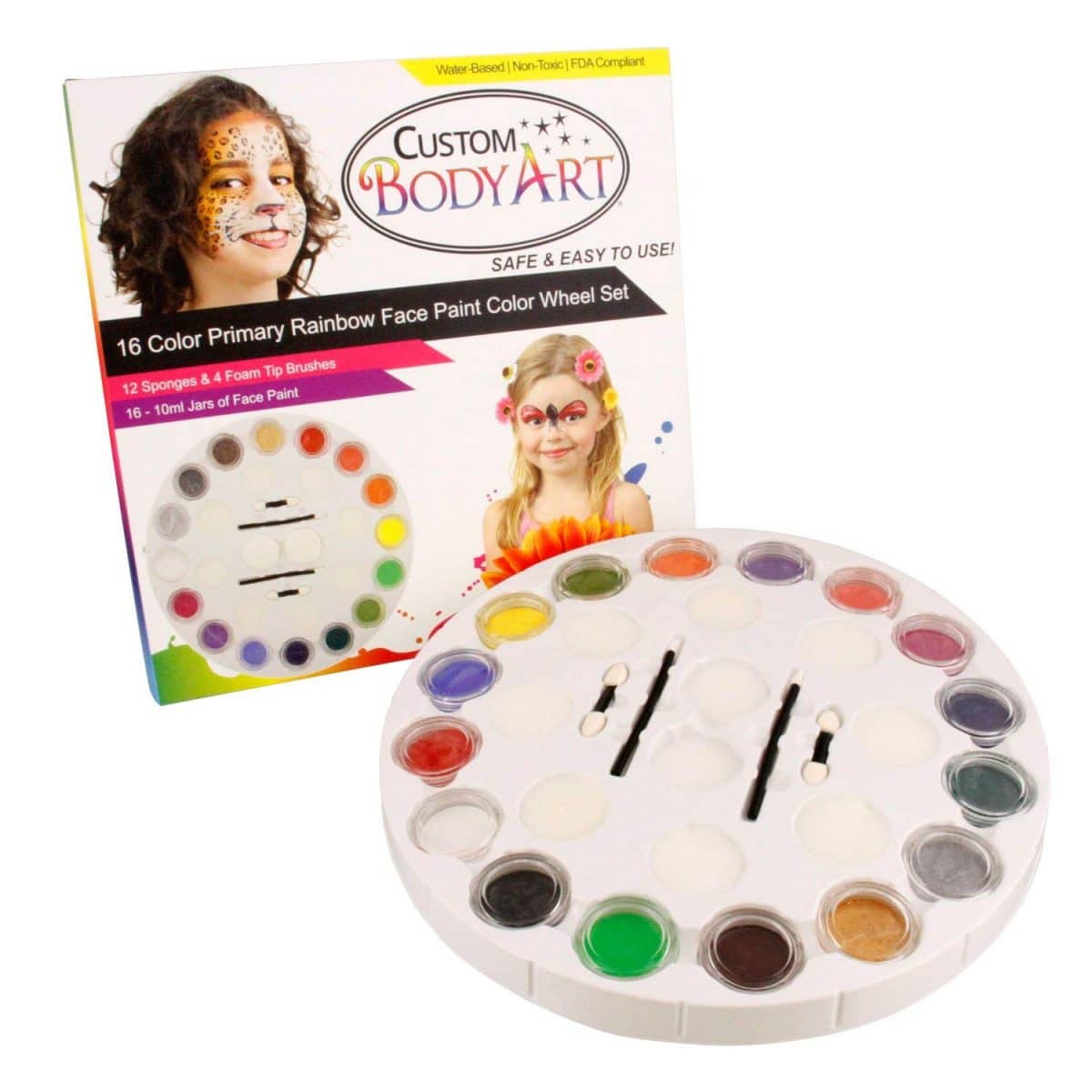 The Body Art Rainbow Wheel is a fantastic gift idea to buy for your girl. It comes in 32 – 10ml face paint colors which are conveniently stored in two beautiful plastic wheel for easy access. Wheel 1 contains 16 different colors to give kids endless choices of body art. it also includes 4 assorted foam tip brushes and 10 sponges. The application instructions are well articulated to give your girl a step-by-step guide. Probably you're wondering how the paint will come off. Worry not! It washes off easily with water and mild soap. More so, the colors dry up fast and blend exceptionally well.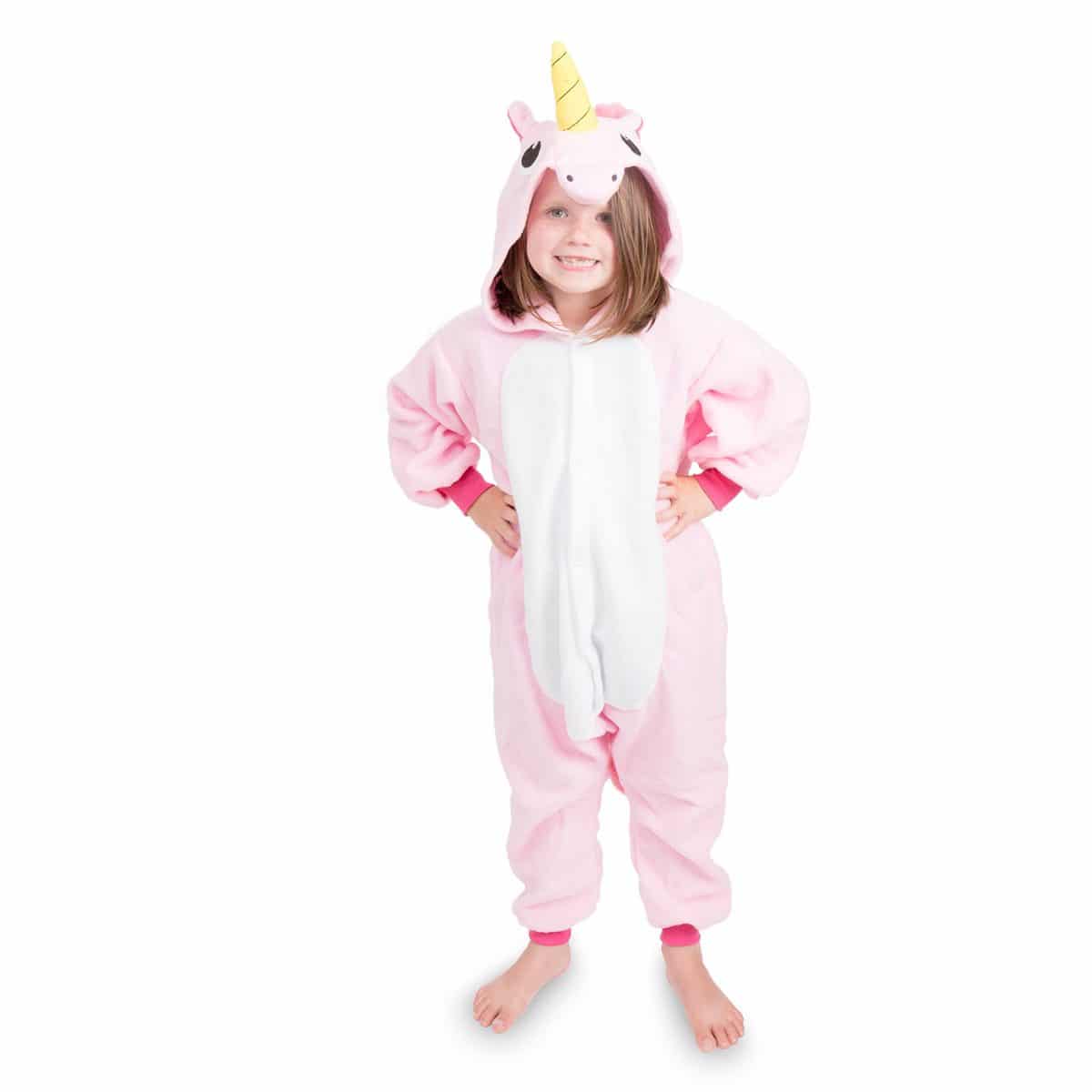 Buying Onesie pajama will not only make your little princess happy, but it will keep her warm too. It's cozy and comfortable, and it an ideal outfit for a party. It features buttons which makes it easy to put on and off. The side pockets can be used to carry a cell phone, keys, and figurines. The breathable fabric used in making the cute pajama enhances comfort. Animal print lovers will enjoy this stylized and cute embroidered giraffe pajama. However, it's made for both boys and girls and comes in various colors and patterns.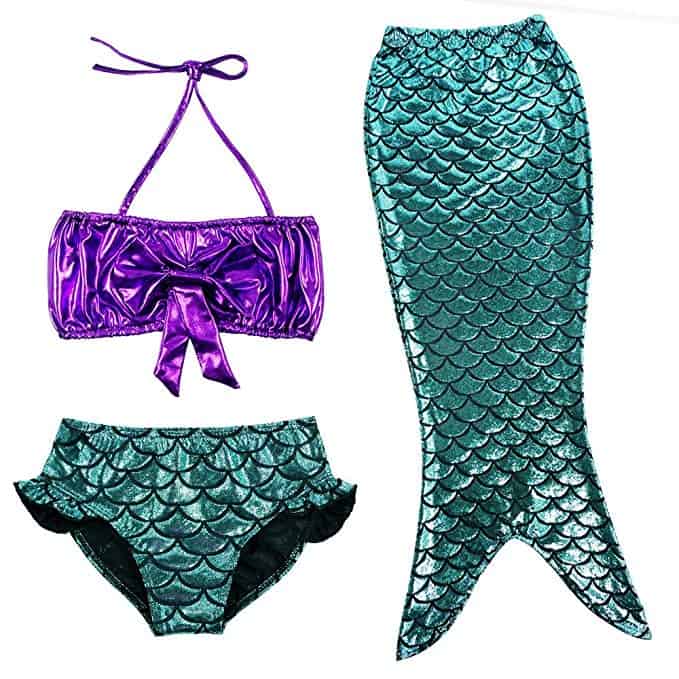 The Fancy Princess Swimmable Fish Tail is made of a comfortable material which is healthy to touch and wear. It contains a set of one top, one pants underwear, and one tail. The underwear has bowknot on the waist. The leg openings have partial ruffles which are majestically trimmed. It has a hollow out bottom that you can walk around in. You can wash the fancy swimmable costume by using the washing machine. The details are perfect, and colors are shiny, bright, and beautiful to make the kid look glamorous underwater.
Finally
The transition from being a toddler to a pre-teen can be filled with fear and excitement. Girls at the age of 8 usually experience many emotional, mental, and physical changes. They tend to develop their unique personalities and interests. We believe you have been enlightened about your 8-year old girl's developmental milestone, and, therefore, the best toys and gift ideas for her.