Choosing the best toys and gift ideas for a 7-year old can be complicated. With so many options to consider, it can be a complex task. Balancing fun and education can be a good to find the best toys and gifts at this age. Growing from the basic toys to more advanced designs and even educative solutions, kids this age are aware of what they like and what they dislike. Depending on each child's personality, you can choose one of the following ideas to make a great gift.
Top 30 Best Toys and Gift Ideas for 7-Year Old Boys 2020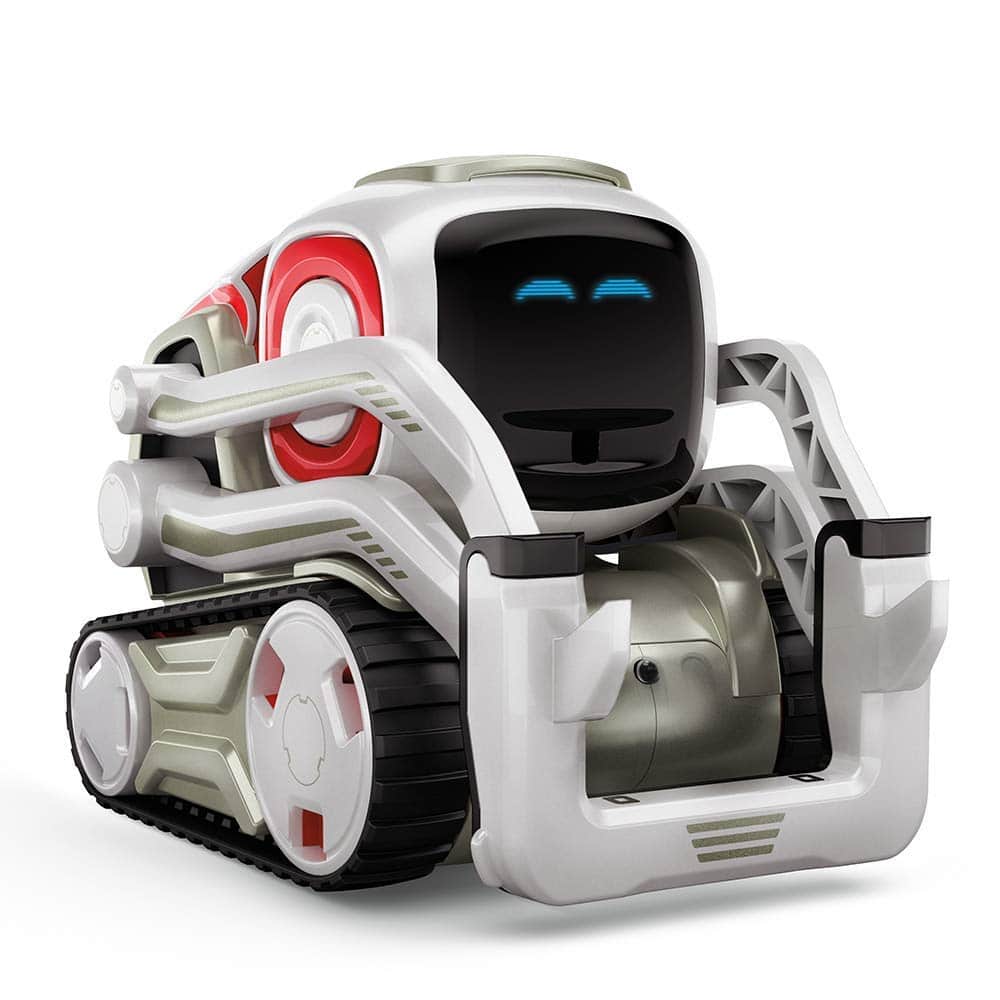 The little robot is an interactive way to get to play while using the latest technologies. The robot has been programmed to offer two play modes, which include Keep Away. It comes with three cubes in different lights that your child can use to play the game. The idea behind the game is to offer an intuitive solution both for your child and for the robot which is able to perform complex movements with its 300 parts.
Even more, with Wi-Fi connectivity, the robot can be programmed from a tablet. Some of its advanced functions include face recognition for multiple users. It allows the robot to distinguish and recognize faces easily, just by looking up. Cozmo is compatible with different devices so that you can play using your smartphone or tablet. But most importantly, the intuitive interface and the playful personality of the robot make it a great gift idea.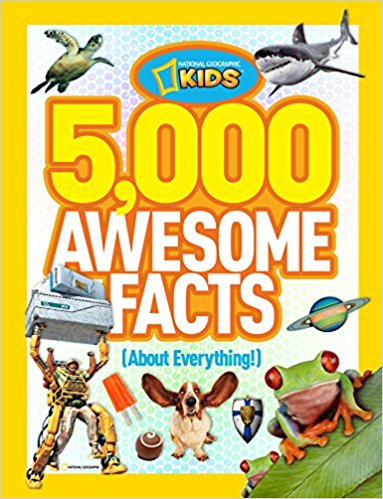 With amazing facts about the surrounding world, the National Geographic book is one of the acclaimed editions when it comes to learning. Many parents read the book together with their children, explaining various curiosities in our daily lives. With high-quality pictures and impressive facts which range across multiple topics, the book is a top gift idea if you want to spend time with your children while learning.
So what are a few examples of what your child can expect? Various facts such as the amount of water composition in the human body or the size of whales are presented in a graphic way in the book. Various facts about animals are presented in a fun way so that they are easier to remember and relate to. For example, the section on birds is presented in comparison when it comes to the colors a bird can see compared to what the human eye can see.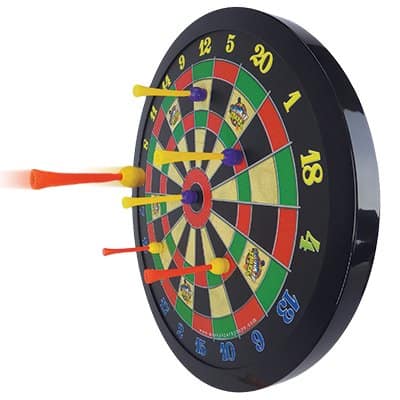 The classic game of darts is an appealing gift idea for many children. But parents often feel uneasy when it comes to the safety of the darts. It is why Doinkit Darts are specifically made to be child-friendly. With a magnetic design, the darts do not hurt the walls. They are also safe for children to play with. With a safe design, the darts and the board can be used by both children and adults for what can be a fun night indoors.
The magnetic board is easy to install and place on any wall around the home. Since it comes with magnetic darts which are rounded at the tips, they are safe to use indoors and they are safe for children to play with. The game is similar to the typical darts board alternative and the rules are the same. The only difference is that it comes with a design which can keep your children out of harms' way. At the same time, it can also be one of the games which can be played with the parents and which can involve a real alternative to smartphones and on-screen games.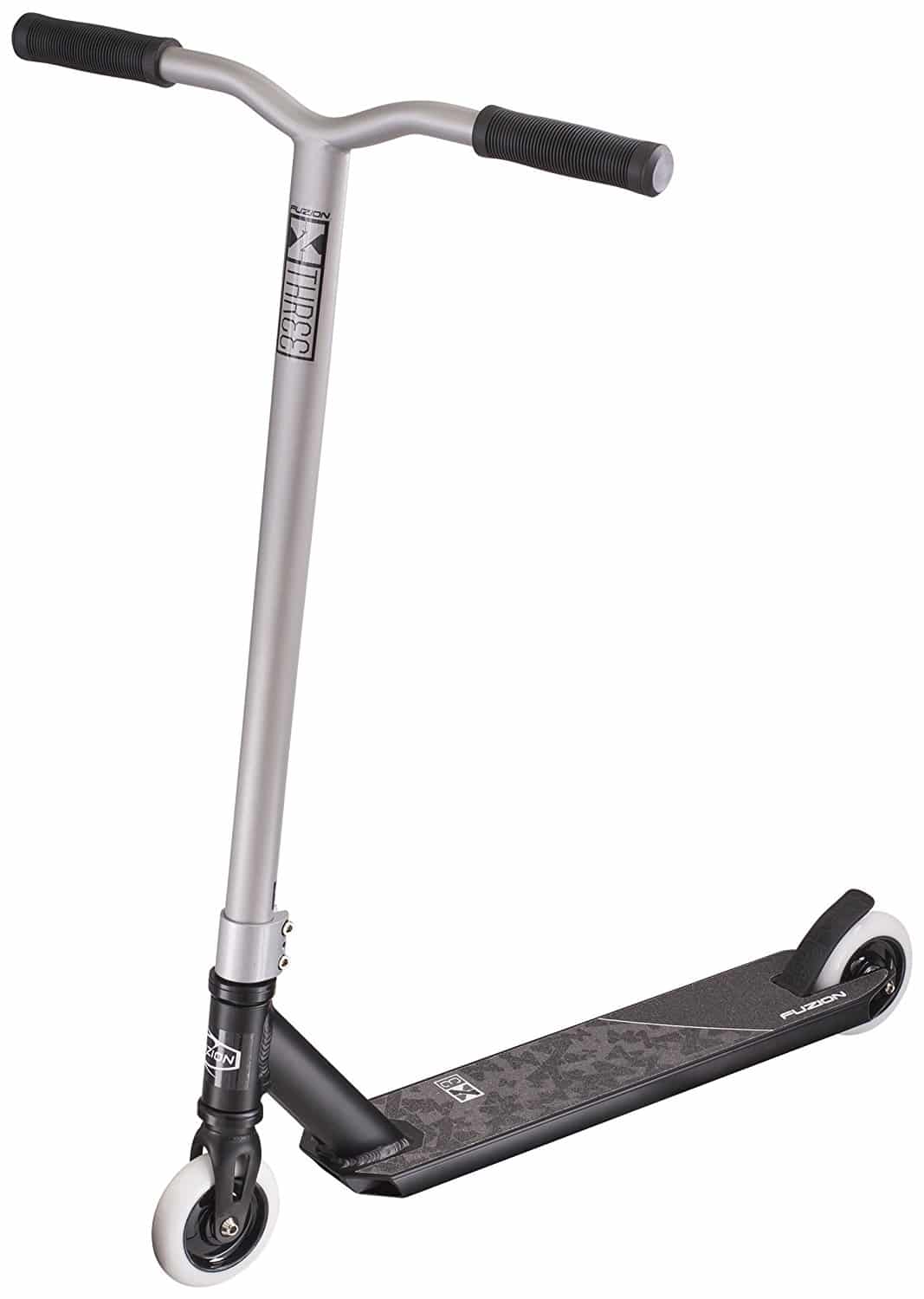 With an improved design and proven satisfaction, the scooter is one of the most fun gifts for kids. It comes with a better design which is safer and which handles easily. With its aluminum deck, it is also lightweight which means kids can enjoy better maneuverability. With a design which includes a V-shape bars, it draws inspiration from professional alternatives.
With 110mm, the scooter can be fast. But at the same time, it is made with fast drops which make braking a simpler task. It is also one of the most durable designs as it combines aluminum and steel for a toy which will keep kids entertained for long periods of time. Kids will also love it for its smooth performance. Part of this performance is based on the new IHC compression system with sealed bearings. It is why you can use the scooter on various surfaces which include concrete, tile or wood. If you are looking for a gift idea, the scooter can be one of the solutions for active kids and also one of the recommended toys when it comes to keeping kids outdoors more, instead of letting them stare at screens for hours at a time.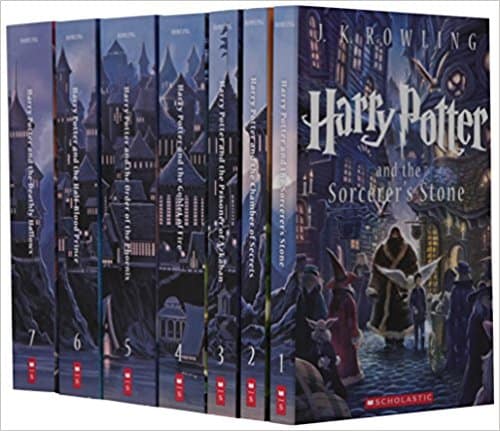 There's little doubt that the Harry Potter series is a hit with most kids. But since there are a few versions already available on the market, a special edition design can be a better gift idea. Made with impressive illustrations by Kazu Kibuishi, the books are a work of art. There are no white pages with text in the books as they combine original artwork with the text in a way in which the stories are more appealing. Every page is glossy to add to the premium feel of the collection.
The series from J.K. Rowling is an impressive gift idea which can represent a good solution if you want to read the stories with your kids before going to bed. Since they also come with impressive artwork, they can also represent a great tool for improved imagination and they can be considered even if the child is already familiar with the Harry Potter series.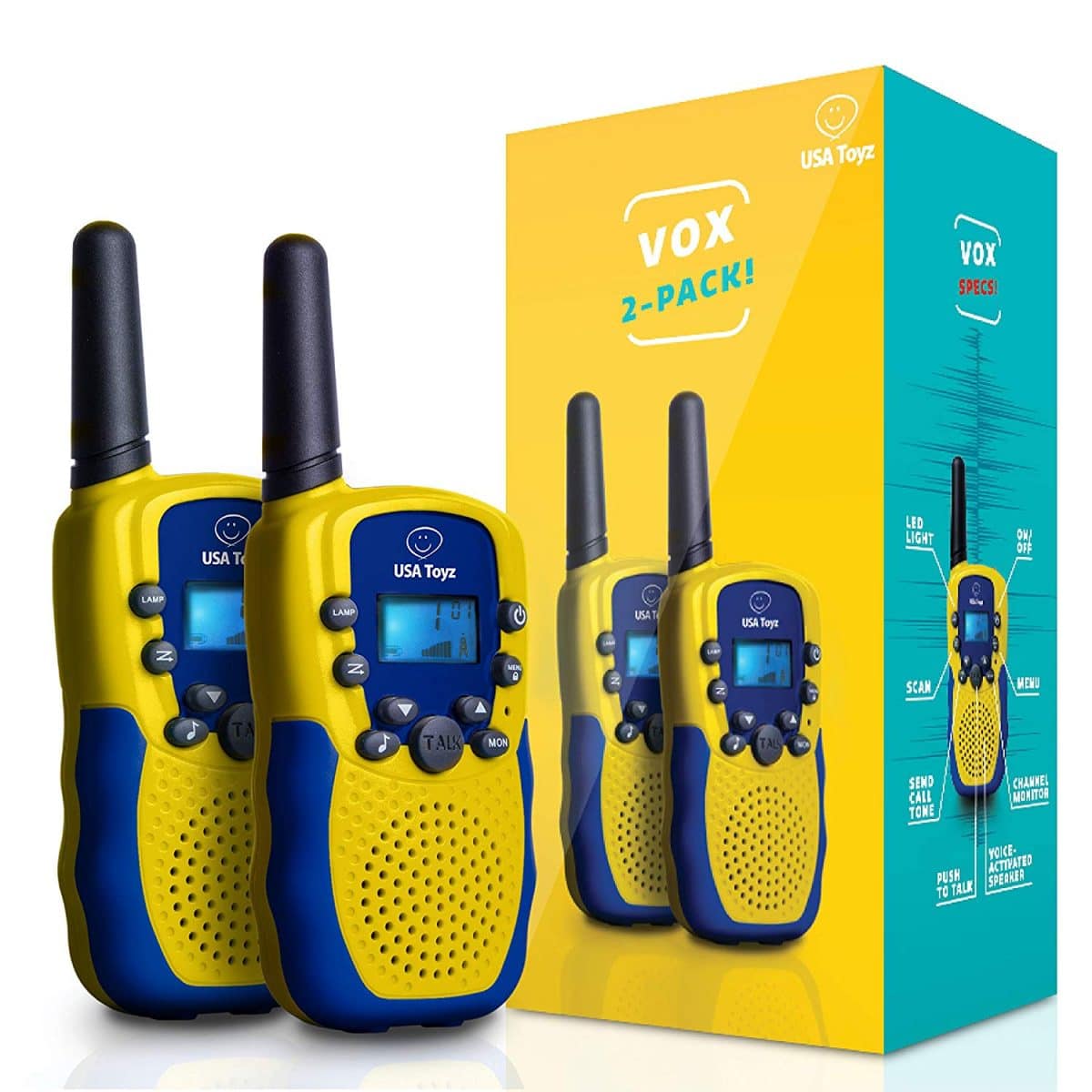 The walkie talkies can be one of the most fun gift ideas for kids. They can be used both indoors and outdoors and they represent a gift idea which stimulates creativity while playing. But they are far from simple toys as they work with distances of up to 3 miles. With 22 channels and 99 subchannels, they walkie talkies can be reliable in different situations.
The walkie talkies can be used during games such as hide and seek, while playing outdoors or while playing inside the home. They even come with built-in LCD screens which inform the kids on the strength of the signal and on battery life. With a built-in lamp, the walkie-talkies are modern. Even more, they are voice activated to make them even easier to use. With an ergonomic design, they are hand-held and they represent an inspired gift idea for active children.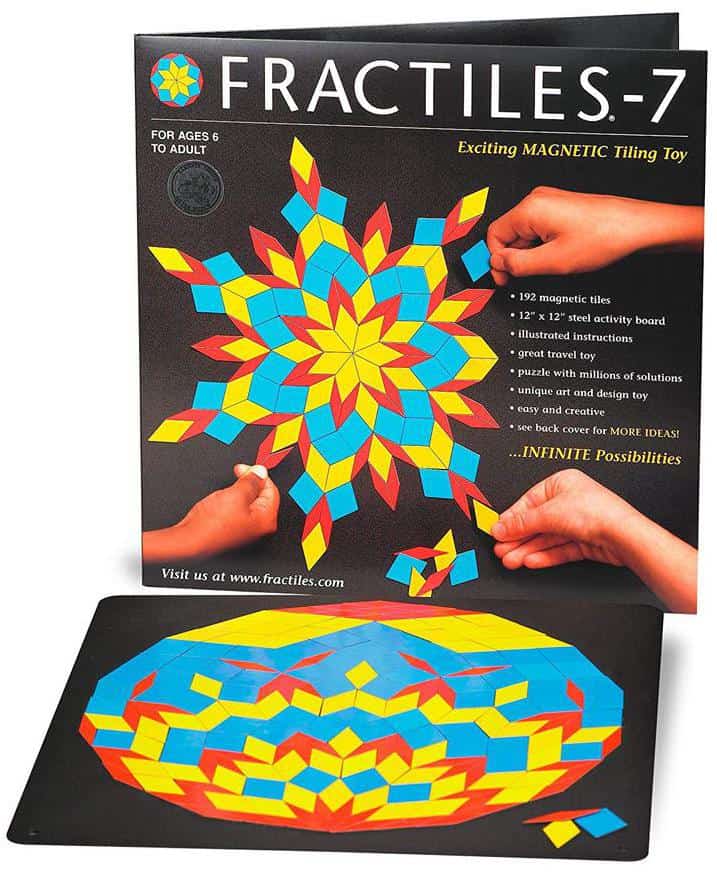 The compact and innovative toy can be a top gift idea for traveling kids. Since it does not require too much space in the luggage, the toy can be among the top choices on weekends away from home. But it can also be a toy to play while at home, instead of a puzzle. Its versatility and endless puzzle options make it a top tool for kids with imagination.
There are 192 pieces which come with the puzzle, together with a 12" X 12" magnetic board. Your kids can have fun assembling puzzles with endless solutions. The pieces are small and easy to handle and they can be a top solution when it comes to a game which can even last for hours. The good news is that the game can be stored with books, once playtime is over. Its compact size and endless puzzle solutions make it a top choice for creative minds.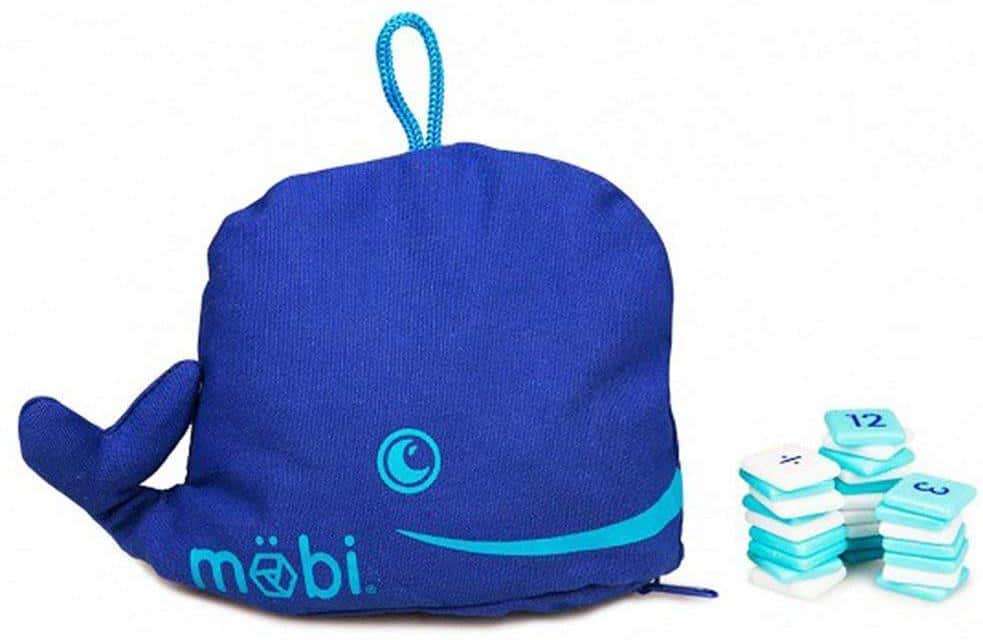 Teaching kids math can be a chore. It is why Mobi can be a fast solution to make math fun. It uses small pieces for basic math exercises and it represents a solution which can be used by kids or parents to improve these skills. The game is recommended for arithmetic, communication, visual representation, sequential thinking and hand-eye coordination skills.
Since the game was created by parents, it is practical as well. Once the play-learn time is over, your kids can simply collect all the pieces and place them in the whale-shaped bag. The pouch is branded with the Mobi logo and it represents one of the best ways to ensure that kids are looking forward to the next time they get to do math.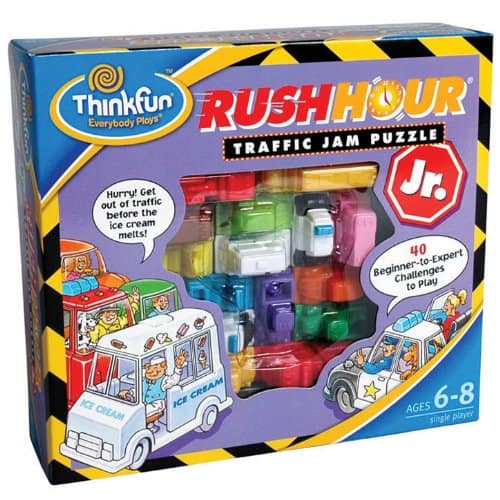 The innovative game is a top choice when you want to stimulate creativity. Using a truck and a set standstill traffic jam scenario which changes every time the game is played, your kid needs to find a way to get out of the jam, by moving the cars up, down, left and right.
Each traffic jam is different. There are various levels of play as a result. The simplest jams only require a few movements while the complicated traffic jams require complex movements to get of out the standstill. There are forty scenarios to choose and with increasing difficulty, they can be used to challenge the creativity of your child in a game which is innovative and quite distinct from the mass-market alternatives.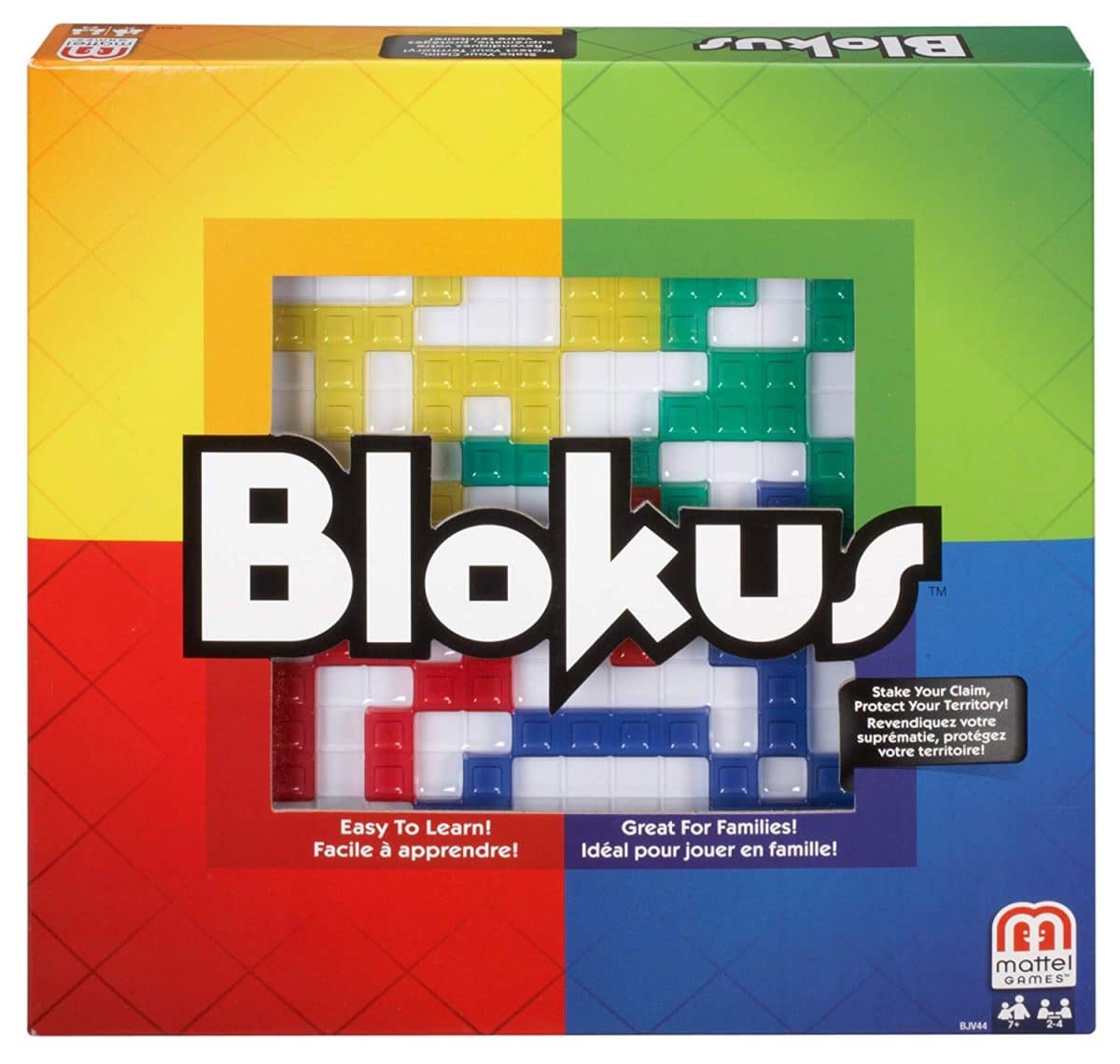 The innovative game is easy to learn and it can be played by kids or by the entire family. It represents a strategy game which uses simple principles. Each one of the players places the plastic pieces at the corners of the board. The idea is to block your opponents from placing more pieces than you. The catch is that each player needs to start in a corner and the pieces needs to be placed next to each other.
The game can be played for hours. With the minimum number of players, it can take a longer time. It can be played by 2, 3 or 4 players. At the end of the game, when no pieces can be placed on the board anymore, the player with the lowest number remaining wins. Compact in size, the game can be used while traveling with the family.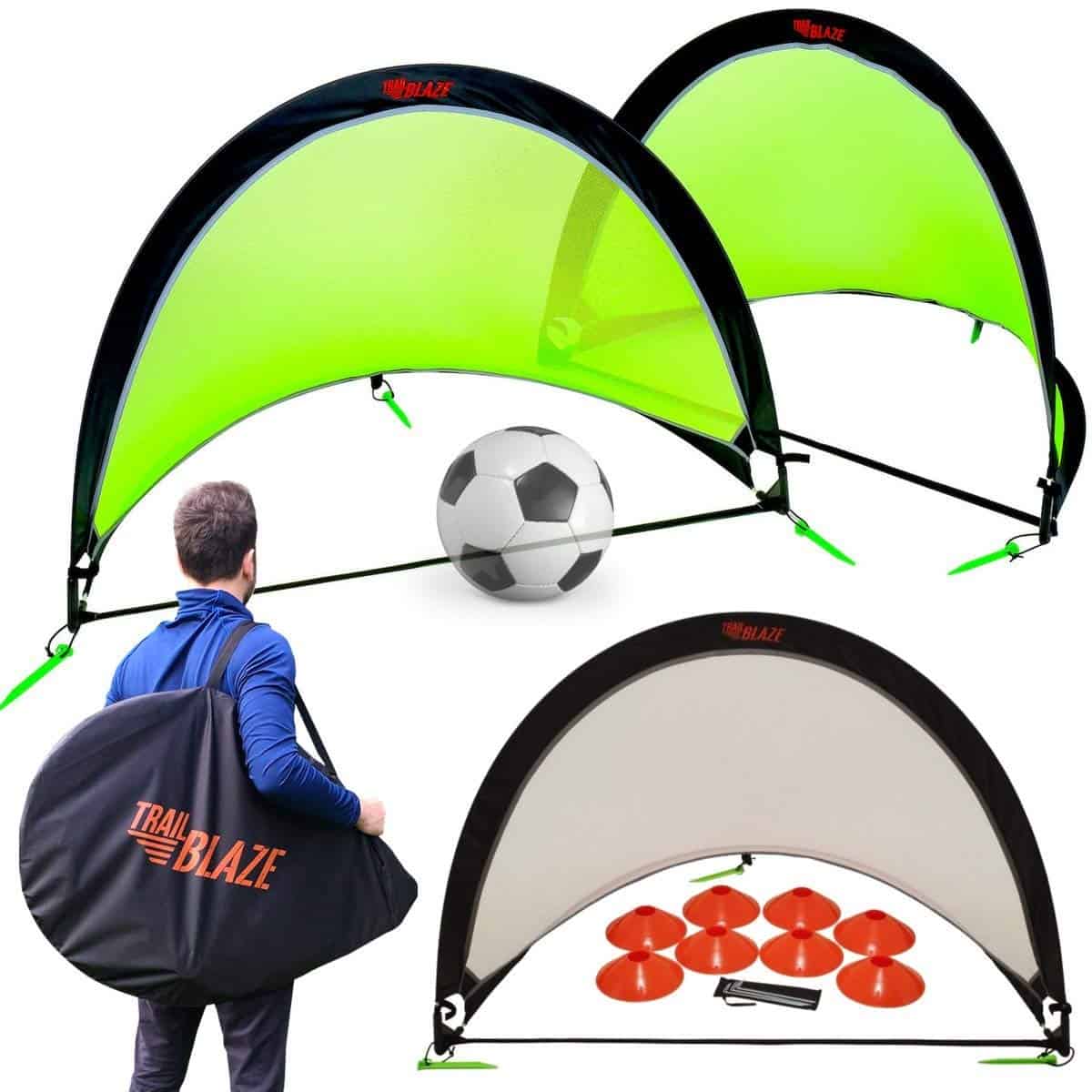 Playing soccer can be one of the most fun activities for kids. They can play by themselves, with friends or with family members. A soccer goal set is among the most interesting solution for this purpose. It represents an all-in-one solution for the world's most popular sport. Easy to install, it comes with two portable soccer nets.
With 8 training discs, the kit is great to improve your soccer skills. It can be used at home but it also works well in parks. Since the net is easy to install, your kids can even play alone, making sure their soccer skills are improved in time. The good news is that the kit can be used by players of all levels.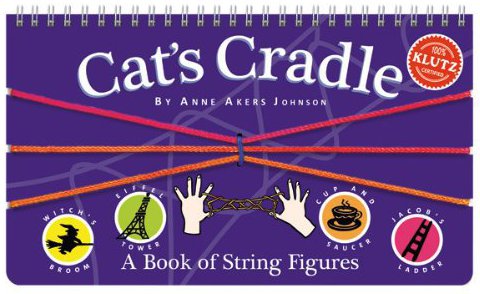 One of the classic ways to play is using a sting. The Cat's Cradle Book Kit brings this old way of playing back. It is one of the most fun and challenging solutions to deal with when it comes to play time. If you have never tried string games, you might think they are easy to master. But many complex string games take time, even days to fully master.
It is why the kit comes with 35 pages of string games. It also represents one of the most interesting solutions if you are a fan of the classics. You can make the cup and saucer, the Eiffel tower or Jacob's Ladder in a matter of days. For your kids, this means putting their mind to work in a simple game with no screens and no batteries which can even be played in a car while traveling.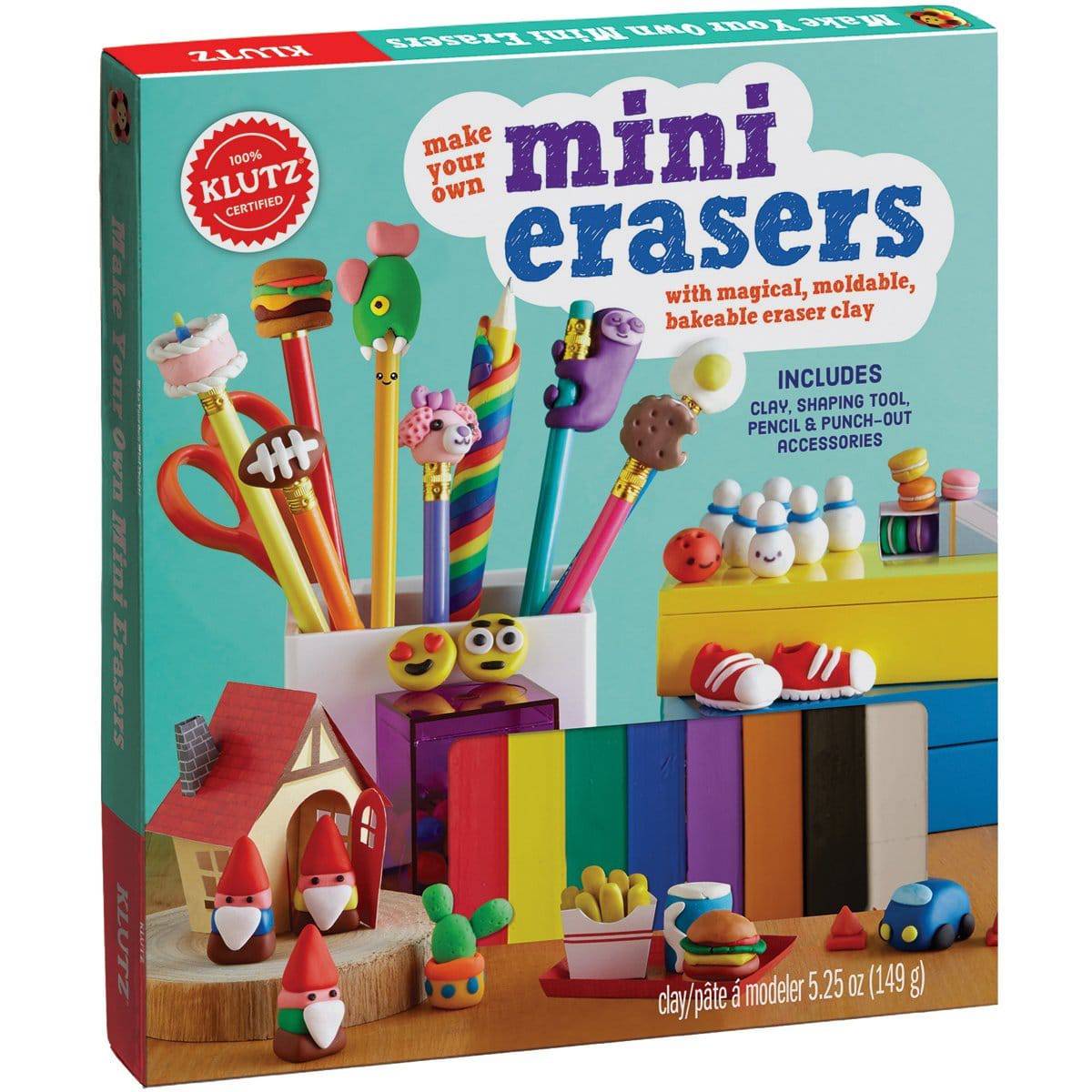 The mini erasers kit is one of the practical solutions to use when you plan to teach your kids how to be creative and make their own erasers. As a gift idea, it can be recommended for kids who are keen to learn and those who have a creative edge. The kit comes with 8 colors of eraser clay. The clay can be used to create different animal or foods shapes which are an attractive way of ensuring your kids can erase what they draw with a pencil. The kit also comes with a 48-page instructional book recommended for the ultimate creative experience.
The mini erasers can be placed on pencils, just as the erasers which come from the factory. At the same time, the kit can make 25 complete erasers which kids love due to their funny and friendly shapes. With an included clay sharpening tool, the kit is recommended for various shapes, which are detailed in the included instructions book.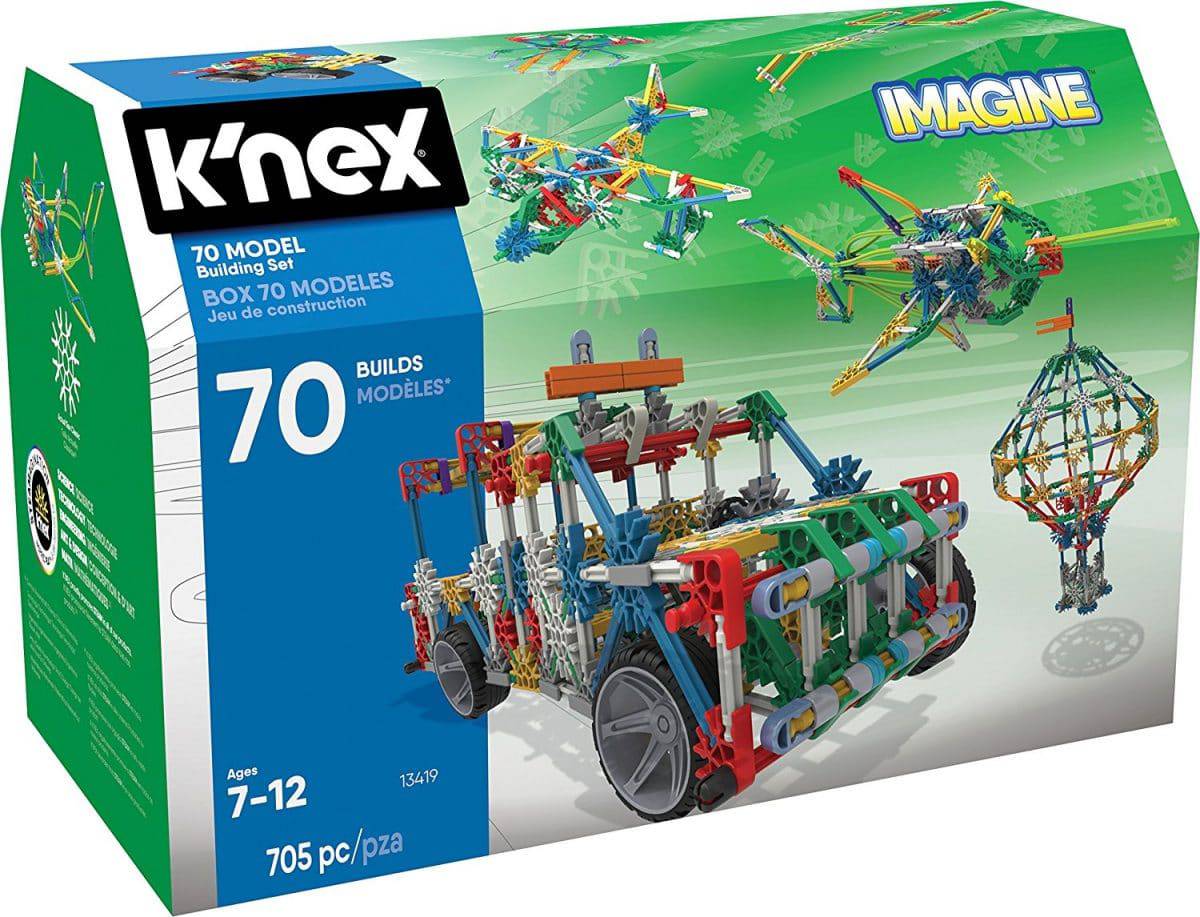 It is hard to argue that cars and building toys are often preferred by boys. It is why the K'NEX car comes with 705 pieces which needs to be assembled in a perfect toy built from scratch. Unlike similar toys, it also comes with moving parts. The best part is that these parts are versatile and the car can be easily assembled into an airplane. With hours of construction fun, the building set is much more than a traditional car as it represents a solutions which can be turned into 70 models. The models take a few hours to assemble and it means that the toy is recommended to keep the kids entertained for hours.
With wheels, rotors and wings, the set differentiates itself with its interactive approach. Since all the parts are small, it is recommended for kids which are at least 7 years of age. When playtime is over, all the pieces can be conveniently stored in the box which is included in the pack.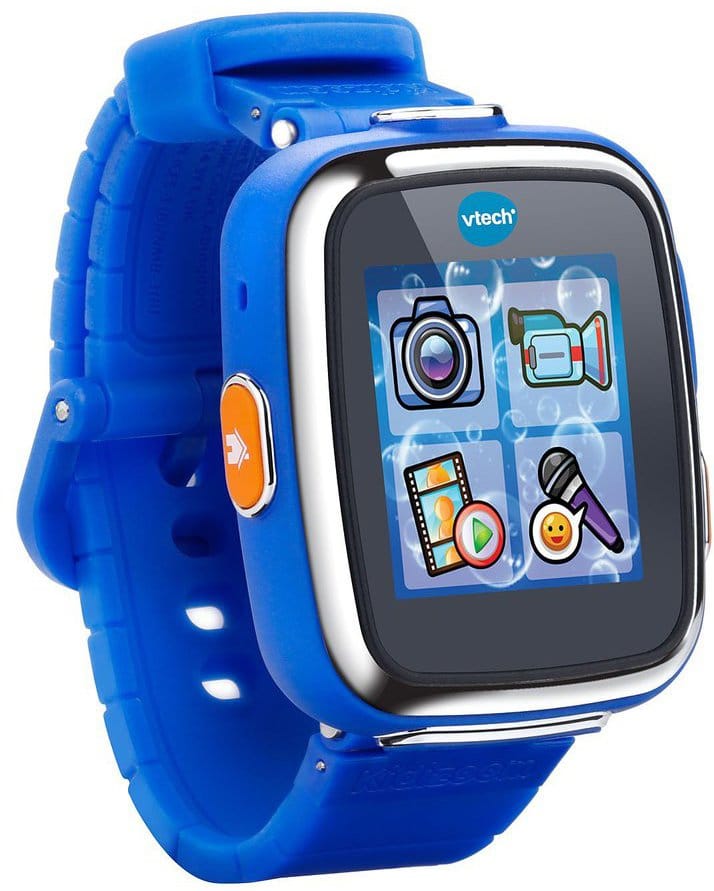 VTech has developed more than a simple watch for kids. The smartwatch comes packed with functions which can be a good introduction to modern technologies. Kids can rely on their first calendar and one of the first motion sensors which can indicate their daily activity levels. Furthermore, the watch is integrated with a camera which can take photos and record videos for the fun moments of the day. There are 50 screen modes for the watch function to allow kids to have a custom smartwatch. Furthermore, the watch is available in multiple colors. It can be a great gift idea for both boys and girls. Even more, it represents a solution which is engaging as most kids are into gadgets. At the end of the day, the device can also be used as a simple watch.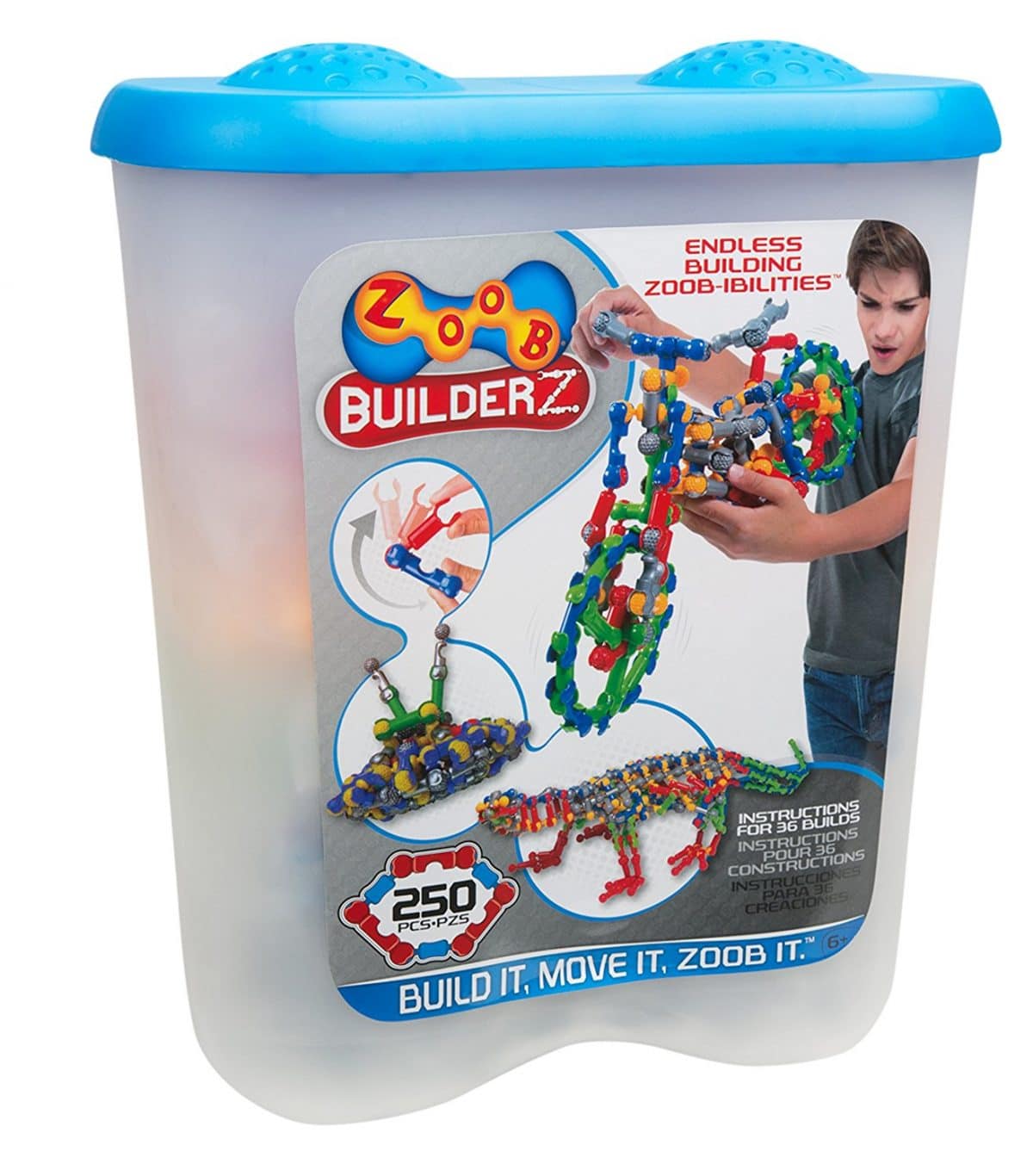 With 250 plastic pieces, the set can be a gift idea to challenge kids' creativity. There are 5 different styles of pieces which come in the set. At their core, they are made to be versatile. They are well built and this means that kids can build toys with them which can actually be played with and not only used as decoration.
But the biggest benefit of the BuilderZ kit comes with the imagination process behind it. Kids can build various vehicles or animals to represent their ideas of the play. The set is so successful that it has even gone to win the Parents Award for creativity. Of course, the set also comes with instructions but since the pieces are different, they can be hard to follow at times and it is why it can take hours or even days to build complex toys.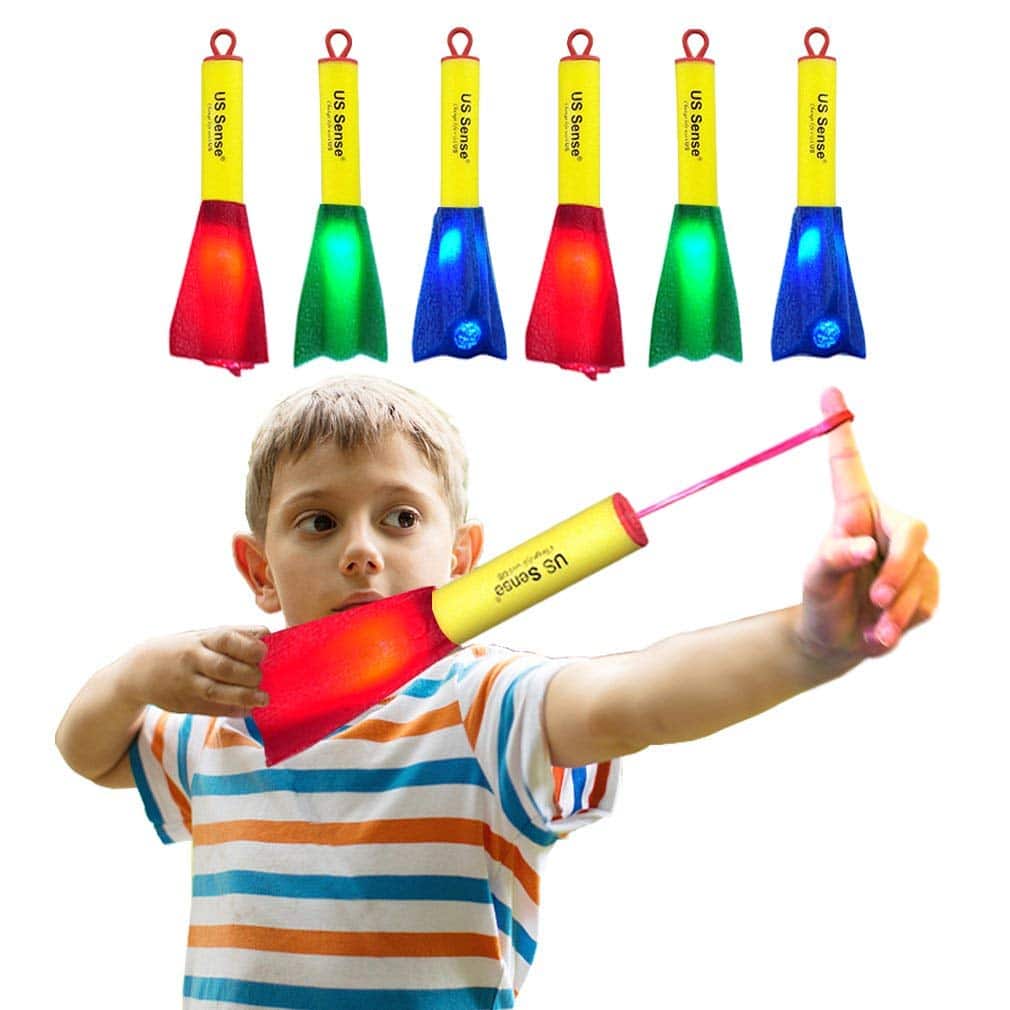 Finger rockets are niche toys which are mainly used outdoors. But US Sense made their designs with foam for child safety and to allow them to play indoors as well. The best place to play with the rockets remains outside, as they can travel larger distances. The rockets come with included LED lights which makes them fun to play with during the evening. A rocket is powered by a small battery but even with the included battery, it is still safe to use as the front part is made from polyurethane foam. As a physical toy, the rockets are recommended for improved hand-eye coordination. The best part is that they can be launched up to 80ft in the air and they represent a great solution for adults who want to play with the kids as well. The rockets are available in packs of 6 or 21.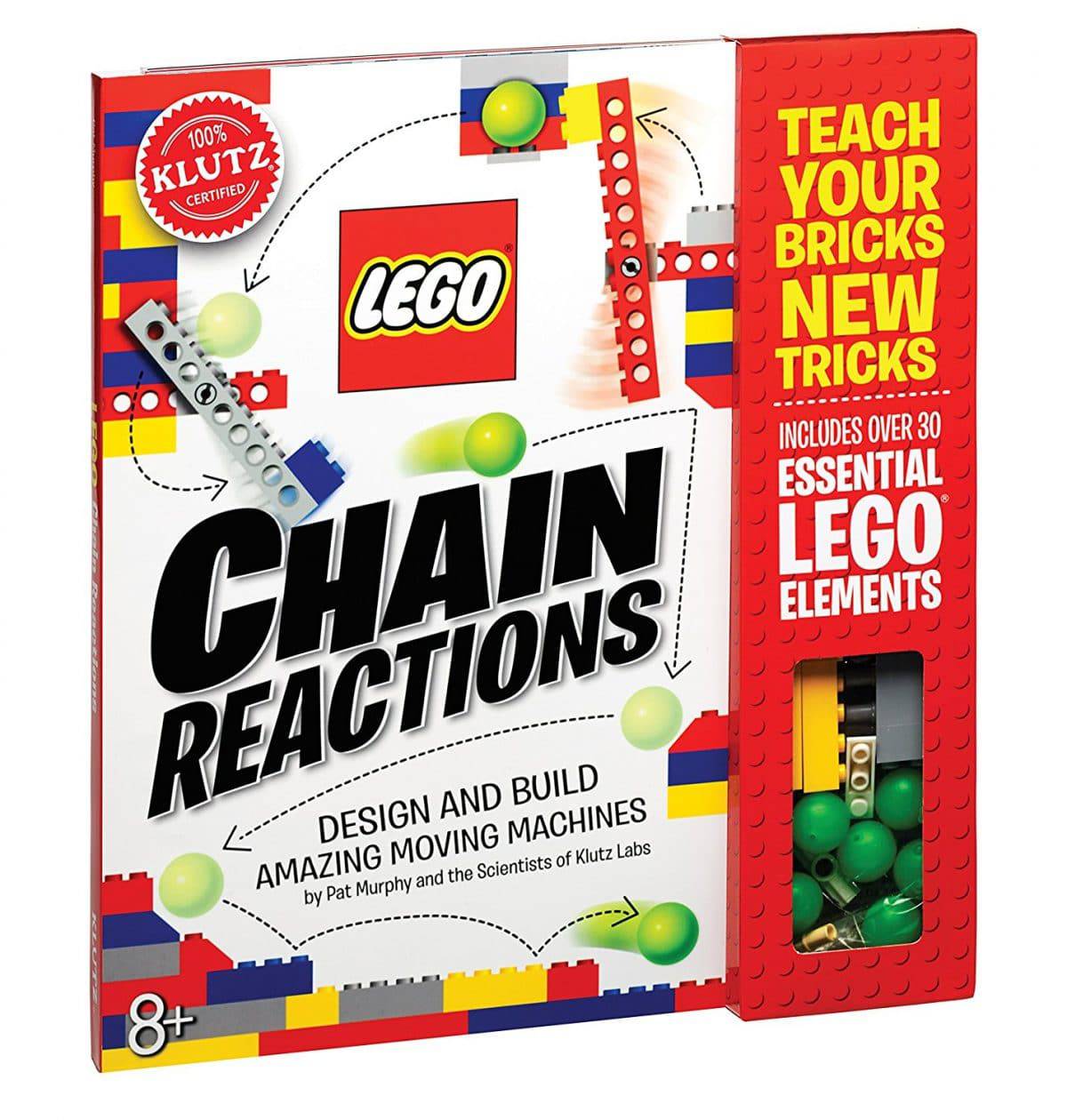 Made with 33 LEGO pieces, the craft kit is used to create up to 10 moving machines. Kids can use them together with their LEGO pieces to create chain reactions. For example, you can create elevator ramps which can then be the platform for a rolling ball.
With a instructions guide, 6 plastic balls, string, paper ramps, and other components, kids can create their own science project. If they want to learn about physics, the kit can be a good solution, especially when the models are fully functional. There are 78 pages of instructions which come with the kit and they serve as a detailed guide kid can follow when building the modules. They can also learn how to integrate various objects such as books into their modules.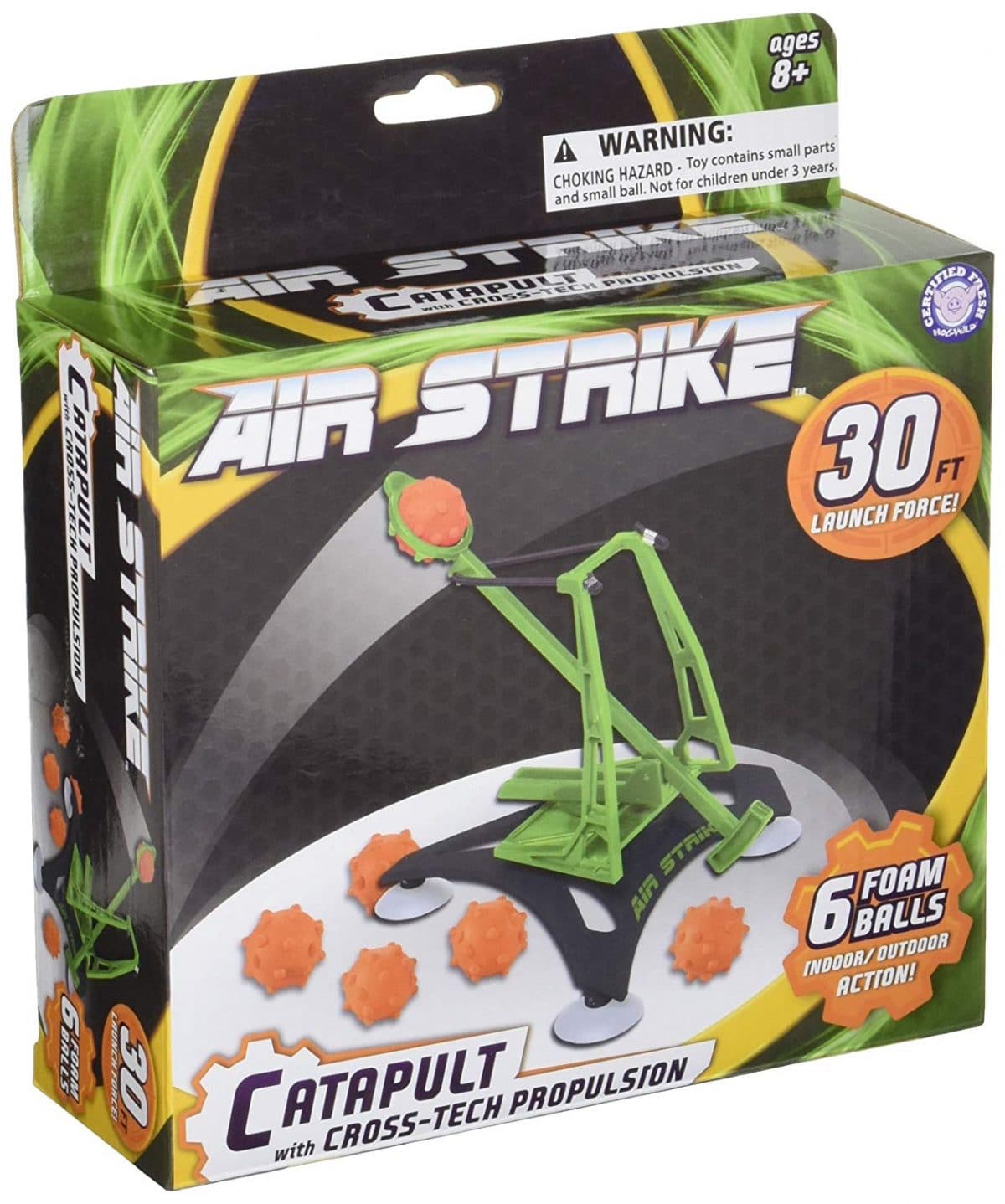 The ancient catapult has been made into various toys. Hog Wild has developed a design which works great to offer a modern alternative. With included balls, the catapult can be used for play time. It even works with other light alternatives such as ping pong balls to make playtime even more fun. With a portable design, the catapult can also be easily taken to a children's party.
The most interesting fact about the toy is adjusting the pivoting base. It is what determines where the balls can reach and it is why the design is appealing for most kids. With 6 included balls, the catapult can be a stand-alone toy or part of a larger toy set.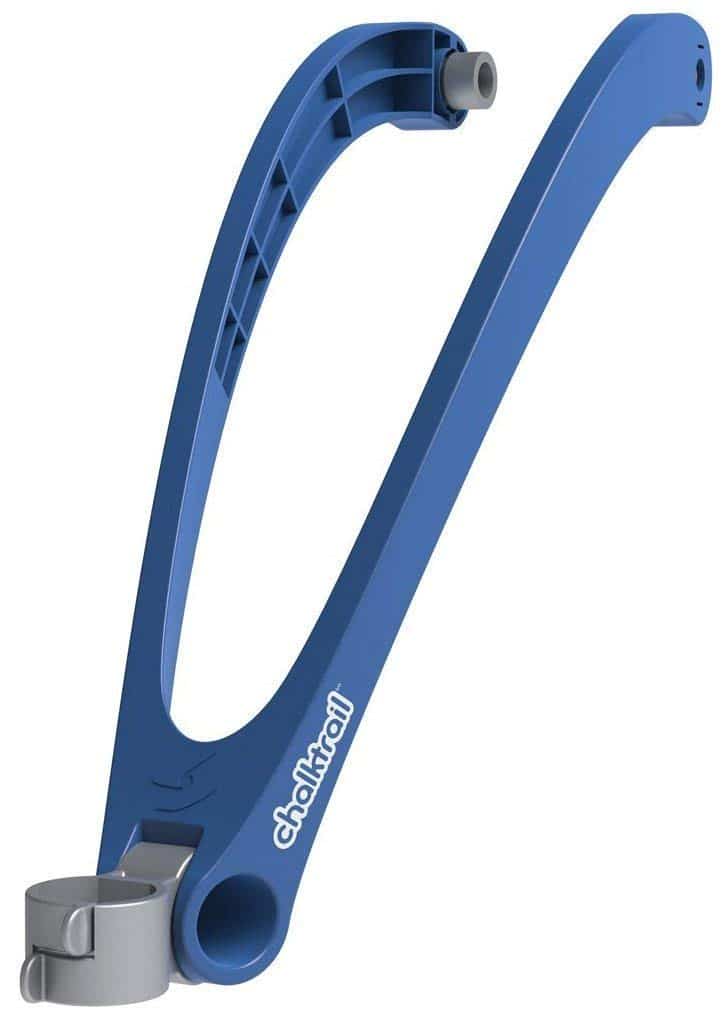 There are many innovative toys but few as distinct as the Chalktrail for bikes. Transforming your kids' bikes into potential art, they represent a fun solution to make children cycle longer. It works by attaching to the back of the bike with a piece of chalk. Wherever your kid's cycle, the chalk leaves a trail. It is why kids can use their makes to make various shapes on asphalt.
The best part is that the solution works with bikes of all sizes. Since there are no tools needed for installation, it represents an interesting solution when it comes to fun on the go. You can install it when your kid reaches the park and take it off when you head home. If you want your kids to play for hours, make sure you purchase the Chalktrail chalk pack as well.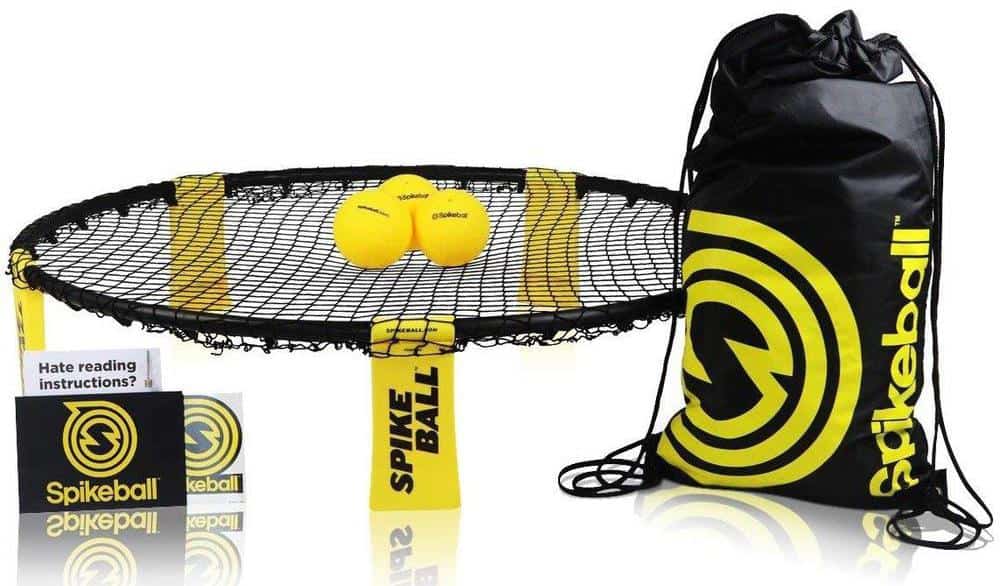 Spikeball has been steadily growing in numbers. The game is one of the preferred outdoor activities which are innovative. With a net and balls, the game can be played by multiple players. Whenever a team cannot return the ball, it loses points. It is why the activity is fun when played with other kids. While it can easily be used indoors due to its compact size, the net is best placed in the backyard. Installation is easy as the net comes with foldable legs and it can easily be put into storage when not in use. With a lifetime guarantee, the product featured on Shark Tank is one of the new toys which gets kids active. A typical game can be as long as kids want and it is a fun way to get to spend more time outside the house. If you struggle to find opponents, the game also comes with a dedicated app to show you people in your area who are also looking to play.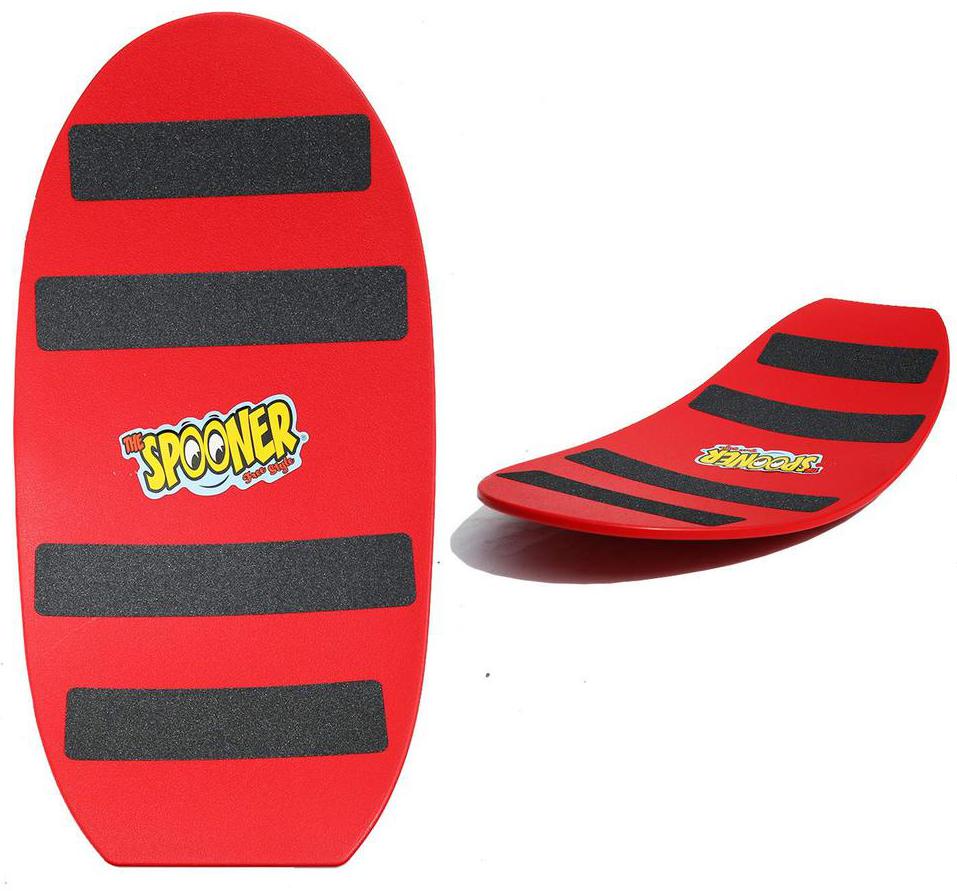 The Spooner Boards are a recommended freestyle toy for kids. Made with durable materials, the boards are easy to use and they can be a solution to use on their own or a tool to master for better skateboarding skills. Used indoors and outdoors, the boards represent one of the most interesting solutions when it comes to durable toys.
Made to improve balance, the boards can be used on tile, hardwood or carpets. They can work with spins, twists, slides or wobbles. Even more, they represent an interesting solution for kids who are active and who need an outlet for their energy.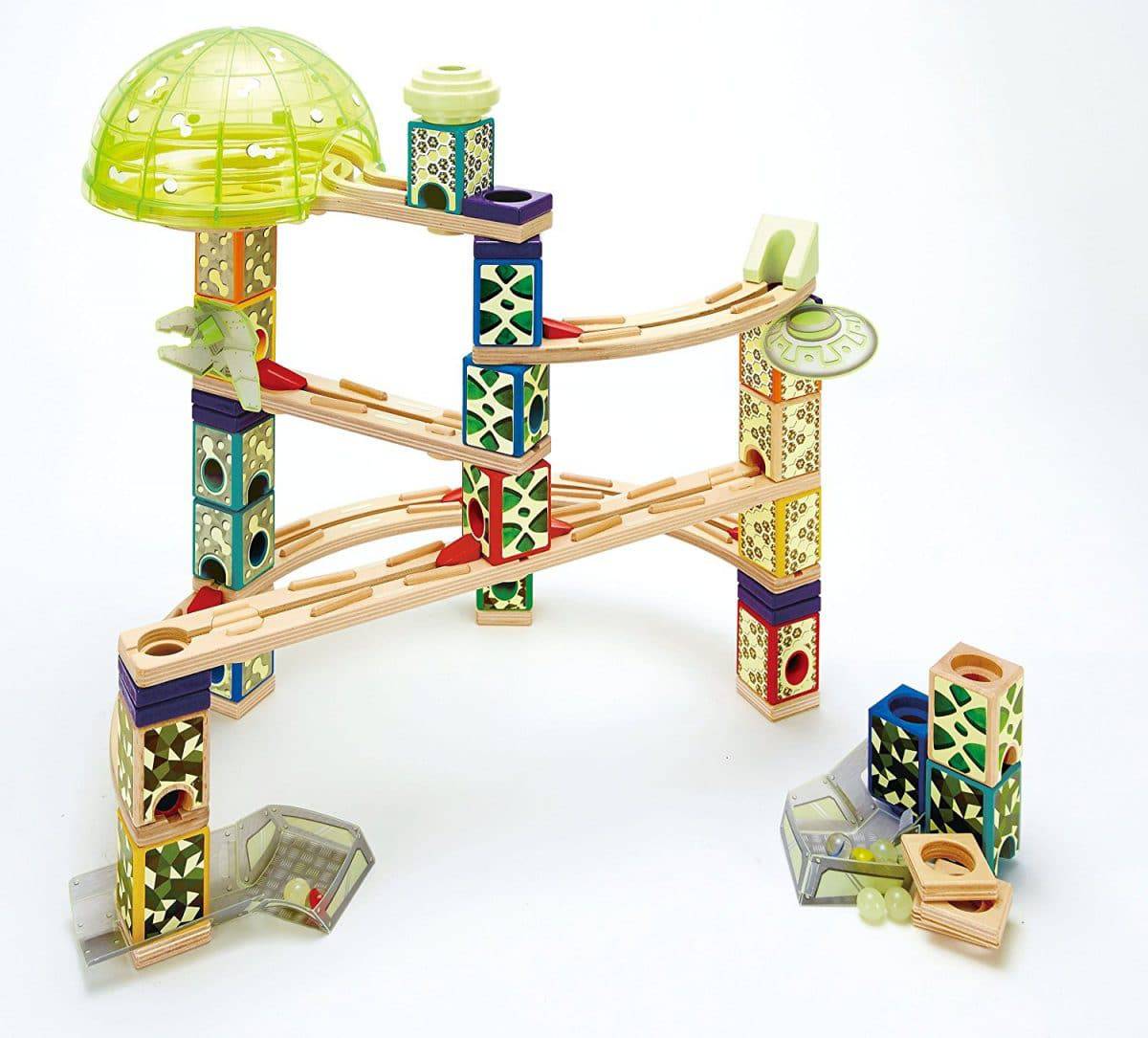 The marble run set is one of the most complexes in its class. With 176 pieces, it offers endless design options. Since it is quite versatile, it can also be easily used with other objects in the house as support. The versatility of the construction set also means that kids can play with their friends or with their parents.
Nominated for various toy awards, the marble run comes with pieces of different colors which are intuitive to use and which challenge the imagination of children. With endless creative options, it represents a top choice as a gift.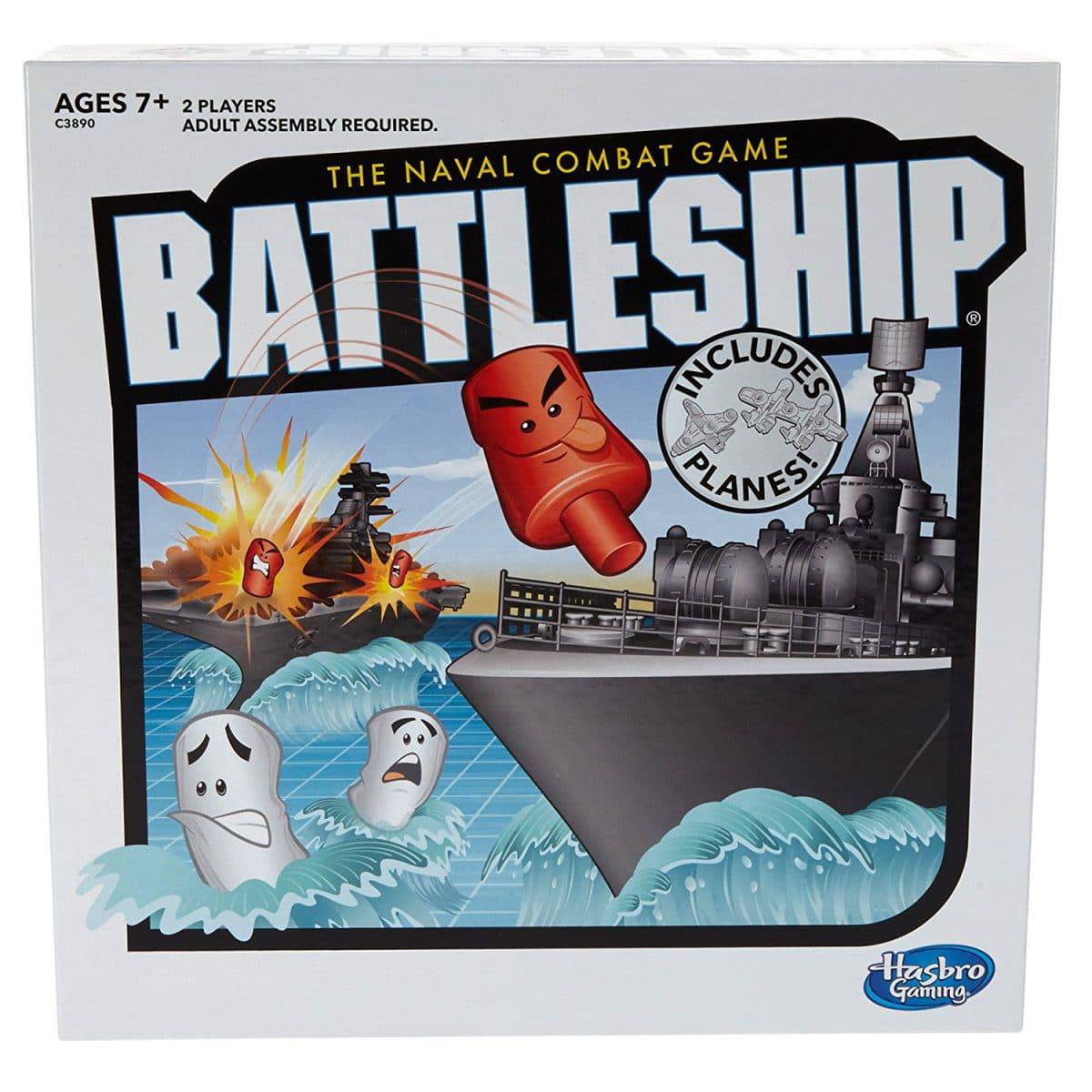 Battleship has been one of the true classics for many generations of kids. It is now back with planes and ships for the ultimate battle. Designed with durable pieces, the game plays the same as its classic alternative. Kids can make the most of the game and their imagination by placing the ships and the planes in a way in which they can create their own defensive tactics.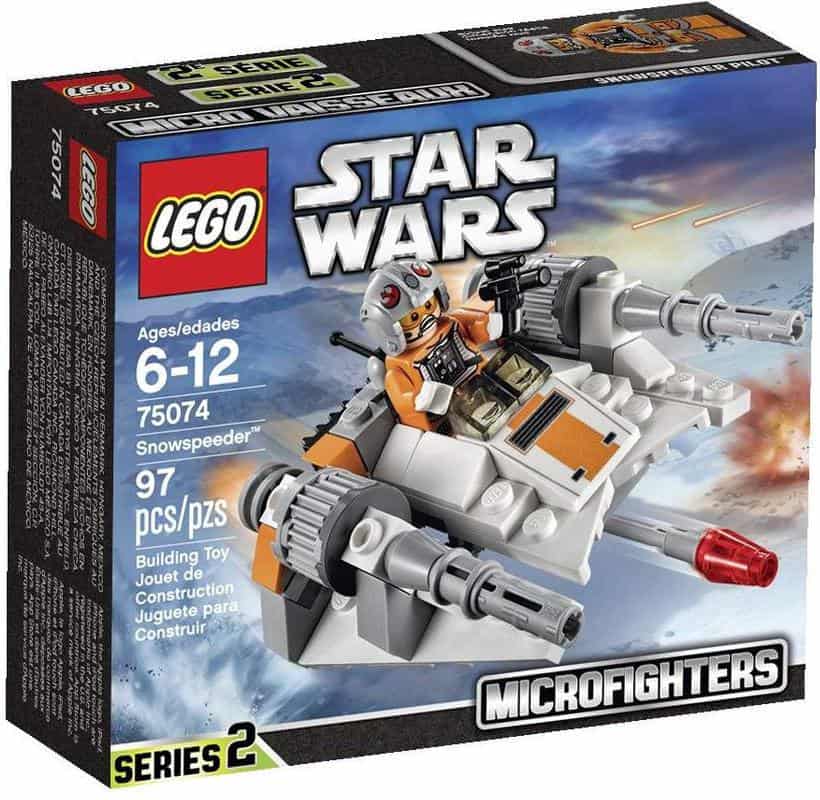 Building your own Snowspeeder can be fun for adults and kids. Seen in the Star Wars movies, the Lego toy is recommended for the fans of the series. With 2 missiles and a mini cockpit, the toy can be recommended for kids looking to win the next intergalactic wards.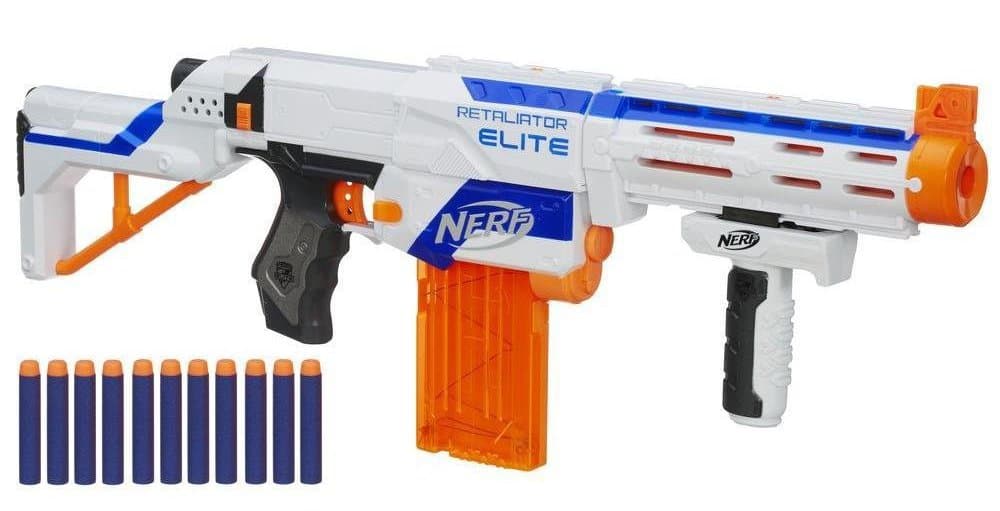 Made with a safe design, the retaliator remains one of the true classics for kids. As a gift idea, it can be interesting, especially if kids have friends to play with. Even if it is a toy, the retaliator can fire up to 90 feet away which makes it a recommended solution for kids with access to backyards. Each retaliator comes with 12 elite darts.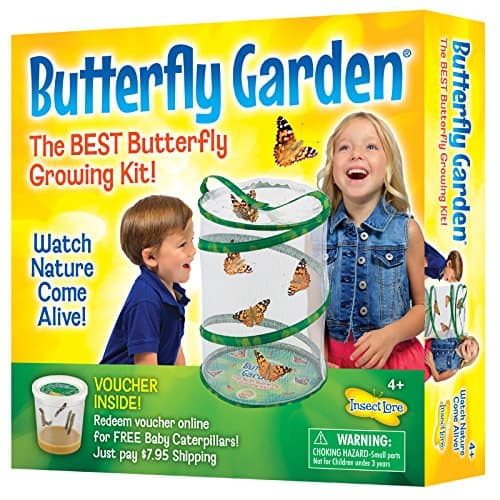 If you want to teach kids more about butterflies, the dedicated garden can be a good place to start. Sold with 5 caterpillars, the kit is recommended as an educational tool. When the butterflies are ready to go, you can release them into nature.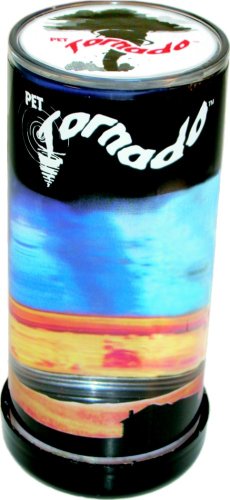 The classic tornado toy can be a good gift idea for kids interested in tornadoes. With a durable design, it can be taken to various events such as parties. It is recommended to explore changing weather conditions and the damage of tornadoes.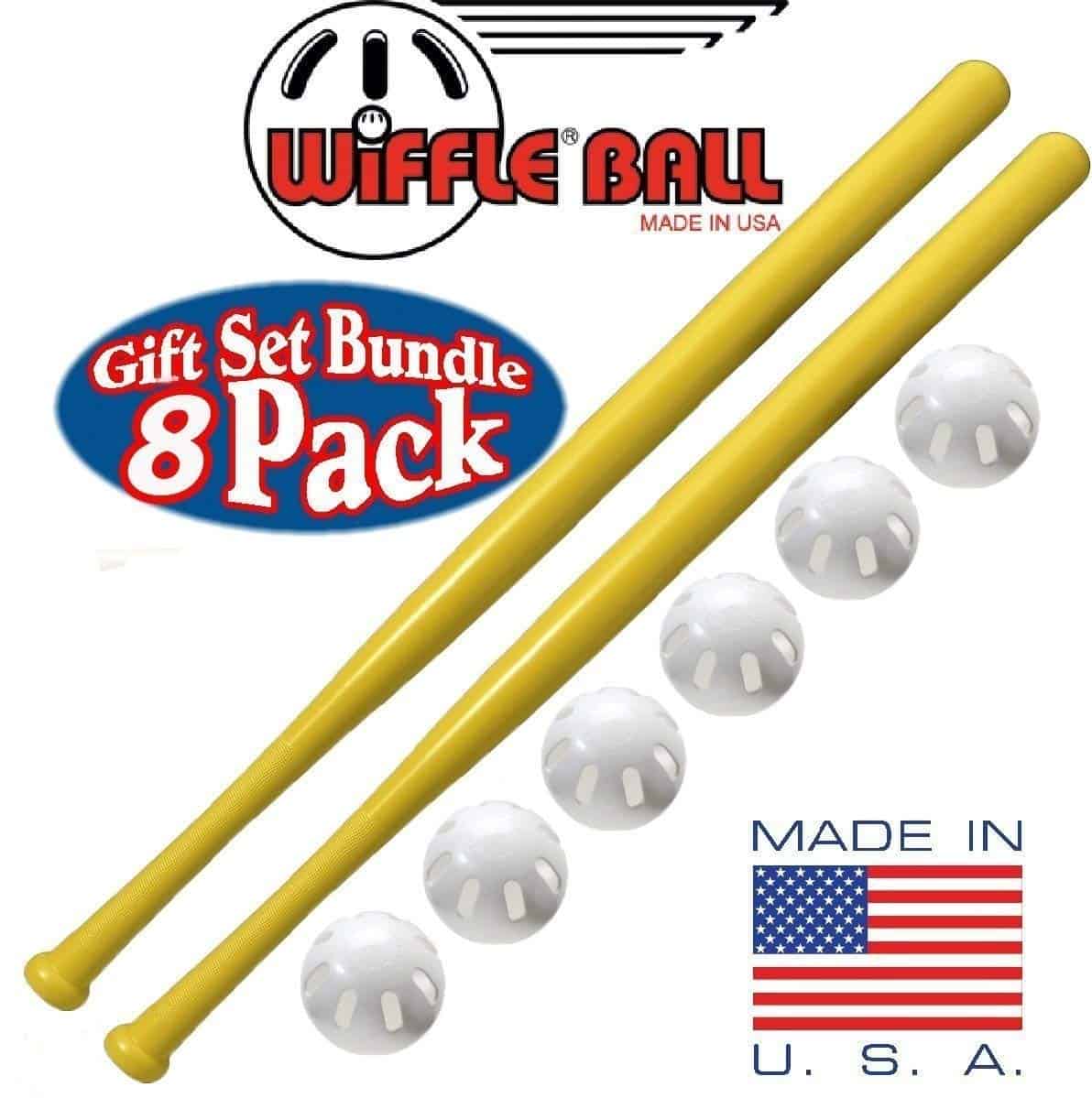 Baseball has always inspired children. With the benefit of plastic designs, the batts and the balls are safe to use for kids. The kit can be used by kids to get into baseball in a safer way than using a real bat. With two included plastic bats, the bundle is great for groups as well.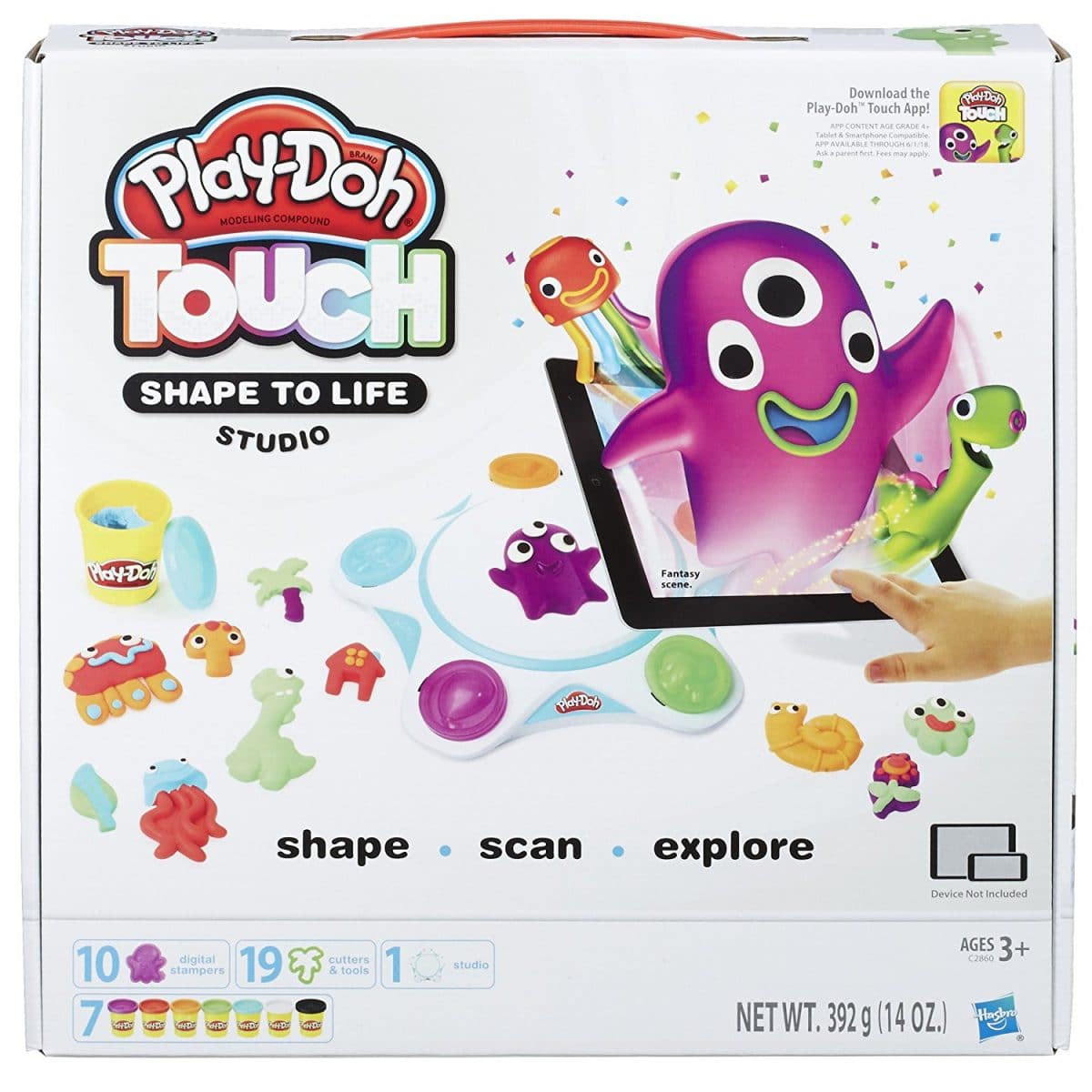 The play-doh is recommended for kids who are also passionate about technology. All creations come to life on a tablet or a smartphone and this makes the set an interesting gift idea to bring all creations into the virtual world. The process is easy. Kids first need to shape their creations. After this stage, they can scan their creations with the dedicated app to transfer them into the virtual world.
Final considerations
Finding the best toys and gift ideas for a 7-year old is not that complicated. The good news is that there are various toys for various personalities. In many situations, you will find that modern toys also have a strong educational impact and they are recommended for the ultimate critical thinking and for an improved learning experience.