At nine your little girl enjoys having fun and strikes the sweet balance between being a kid and tween! They love mummy but are also quickly growing independent and social. Being the last year before the double-digit age, they enjoy their time with parents, siblings, and friends making lasting memories with them. Finding a gift for your 9- year old daughter can be a challenge as she's still figuring out what she likes. It's important to give careful thought to the kind of gift or toy you'll purchase for the little lady without being overly expensive or too childish. We have searched highs and lows and reviewed the ultimate toys and gift ideas that will make perfect gifts for a birthday, Christmas, or a special occasion especially for little girls.
Top 30 Best Toys and Gift Ideas for 9-Year-Old Girls 2020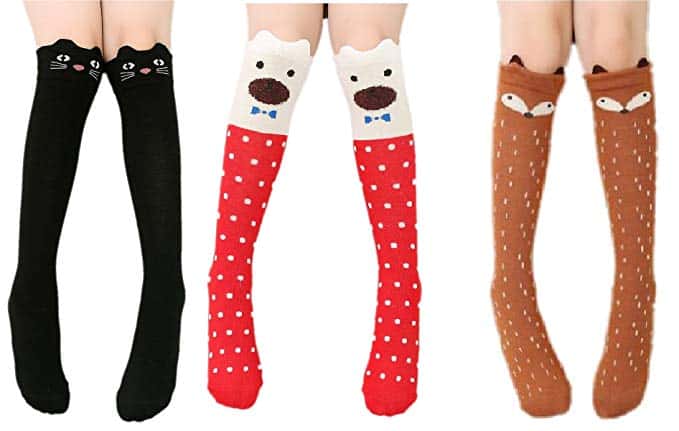 The over calf knee high socks are an excellent gift idea for girls aged three to nine years with an elegant appearance that will keep her warm and fashionable. The socks feature cute cartoon patterns made of soft, breathable, stretchable spandex material that is machine washable and durable. The knee-high socks are available in six colors and packaged as six pairs to give her more choice for everyday wear.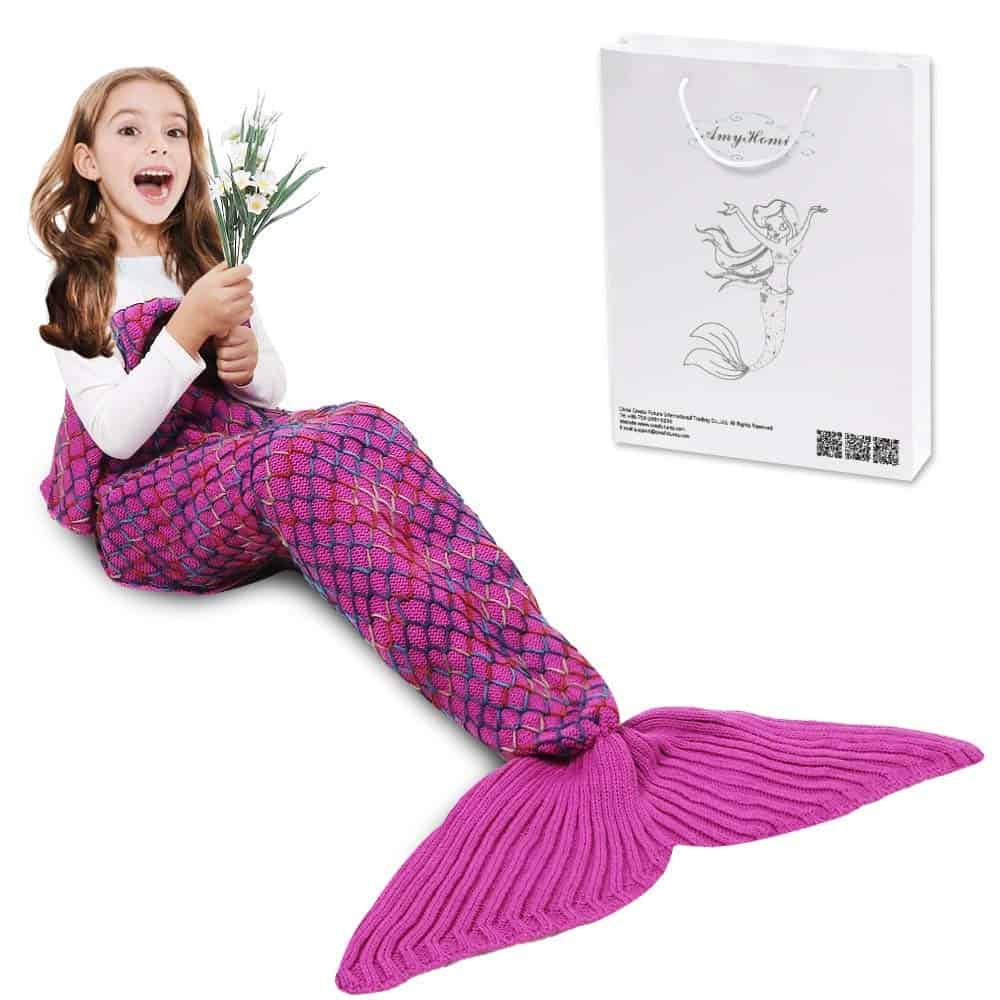 Spice up your little girl's bedroom by gifting her with the mermaid tail blanket instead of the regular dull blanket from AmyHomie. The product features extra plush hand crocheted eco-friendly and skin-friendly wool that is elegant and exquisite. This premium product has an easy in and out design so she can easily slip in and out of it and long enough to suit girls aged between three to nine years. The mermaid tail will keep her cozy in all seasons suitable for use when camping, sleepovers, in a car, bed or the couch. The blanket comes in a rainbow pink color and a customized pink bag.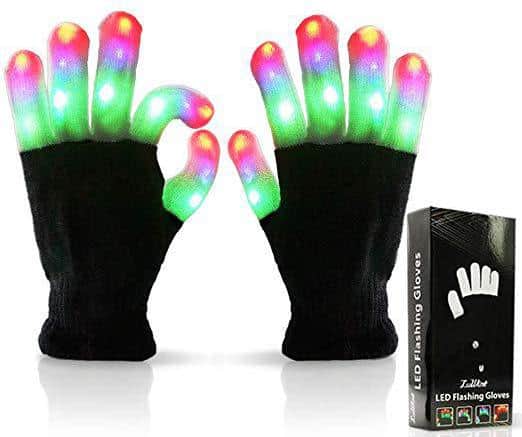 Your daughter will enjoy a light show with these cool and exiting Luwint LED bright flashing finger lighting gloves that feature high-quality breathable material, excellent electronic construction and good elasticity for a comfortable and warm feel. The glow mittens are easy to use and come in different color settings and patterns that light up by pressing the button on the wrist suitable for using in dance halls, stage performance or playing the piano at night. They include a set of 4 replaceable batteries in a box packaging.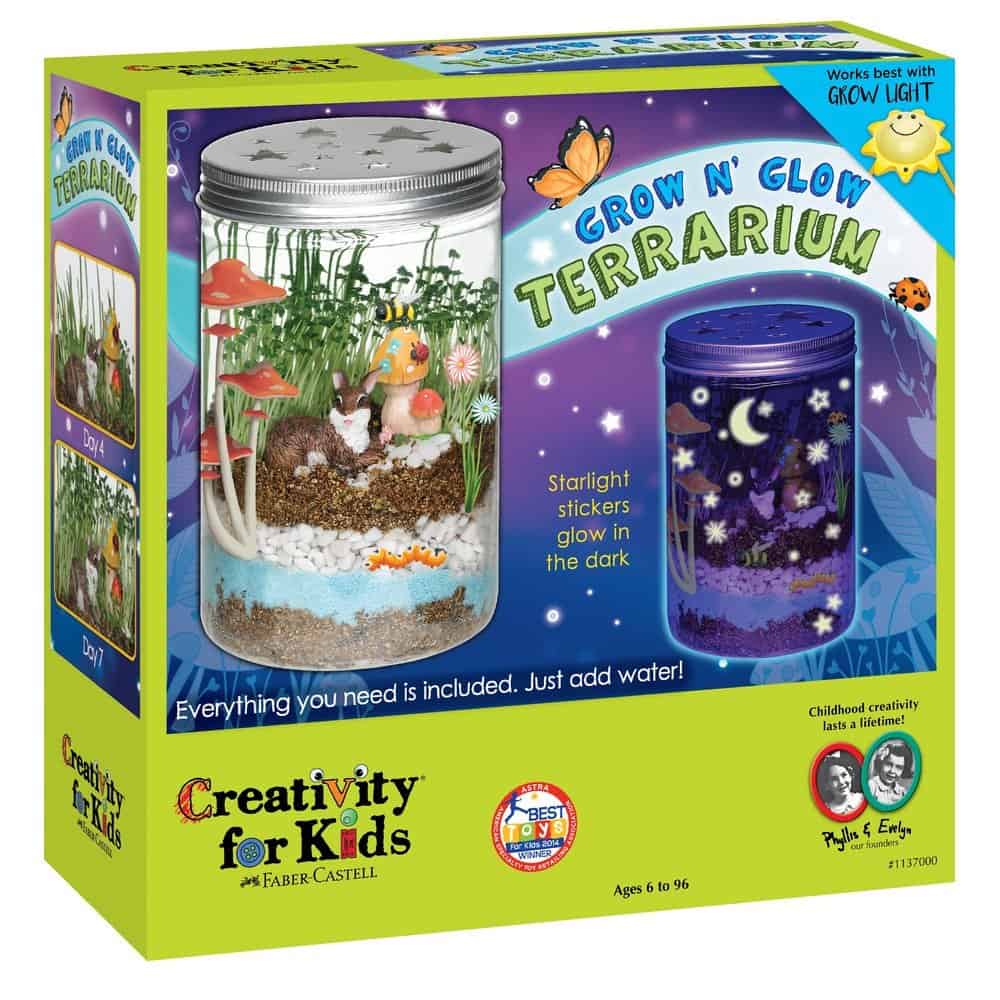 The terrarium is a perfect educational science kit that will help her experience the wonder of nature with two full life plant cycles. The Grow 'n Glow terrarium includes a plastic mason-style jar, a potting mix, decorative sand, river stones, and seeds. The terrarium features a transparent glass with glow in the dark stickers where she can watch her plants grow even at night. The terrarium will also allow her to craft, water and raise the organic chia and wheat grass seed that are included in the kit a perfect gift for starting a personal eco-system.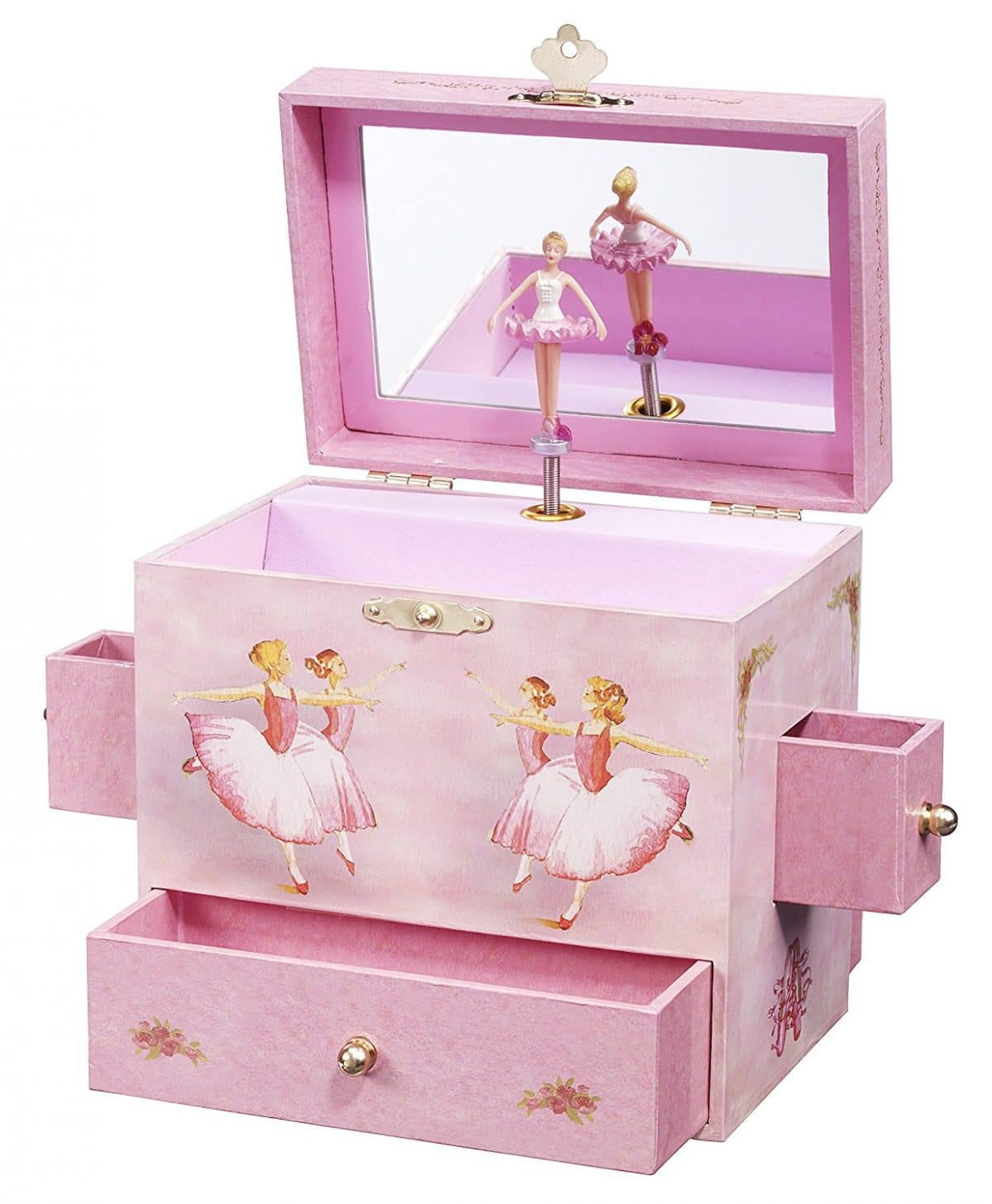 Your little one will love this adorable Enchantmints ballerina musical jewelry box that features a large bottom drawer and two tiny side drawers that will help her to keep her jewelry neat and safe. The toy also features the "Swan Lake" music, a twirling ballerina figure and a mirror on the inside of the top part the perfect piece of artwork for a nine-year-old. The musical treasure box notably features a velvet-flocked paper lining, lovely washes of color with one drawer in the front, one at the back and two drawers at the side a perfect gift for keeping the young one's treasures.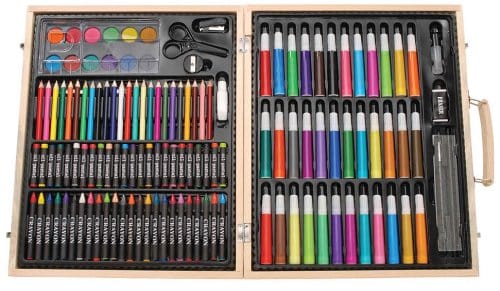 This versatile premium art set from Darice features 131 piece art kit that includes 12 watercolor cakes, 24 oil pastels, 24 crayons and 36 markers a tremendous creative assortment for the little artist. The kit comes in a wooden carrying case that keeps all the supplies organized for easy portability. Inside the packaging, you'll also find a palette, a paintbrush, sharpener, stapler, scissors, glue, ruler and an eraser providing excellent value for crafting and gifting your little artist.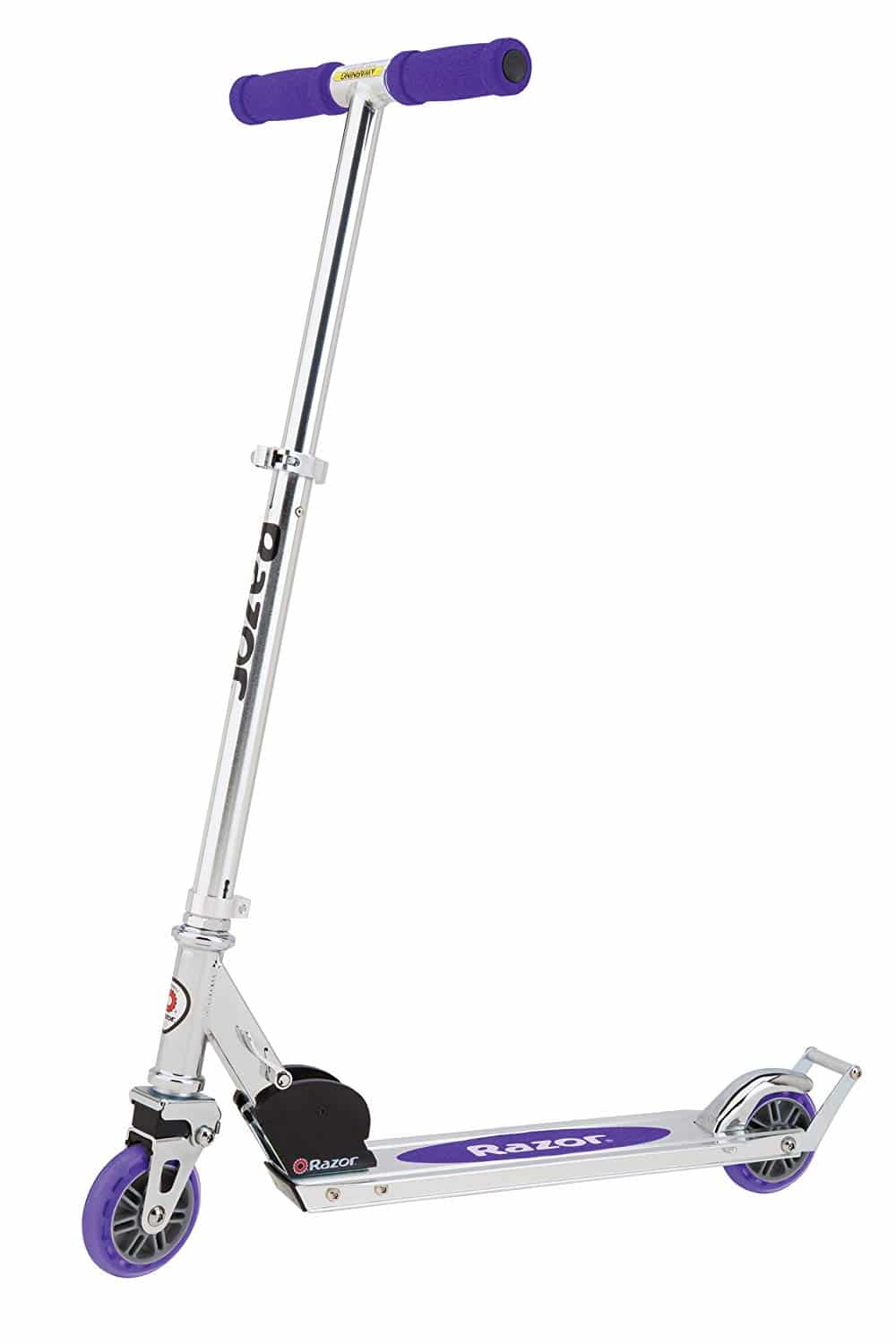 This scooter is suitable for children above five years, and therefore it would make a perfect gift for your 9-year-old daughter. The toy features a sturdy aircraft-grade aluminum t-tube with a patented folding mechanism, urethane wheels and adjustable handlebars for a perfect fit. The product features a springless front wheel system shock system for excellent shock attenuation. It's also easy to fold and carry requiring no assembly making it a great travel companion.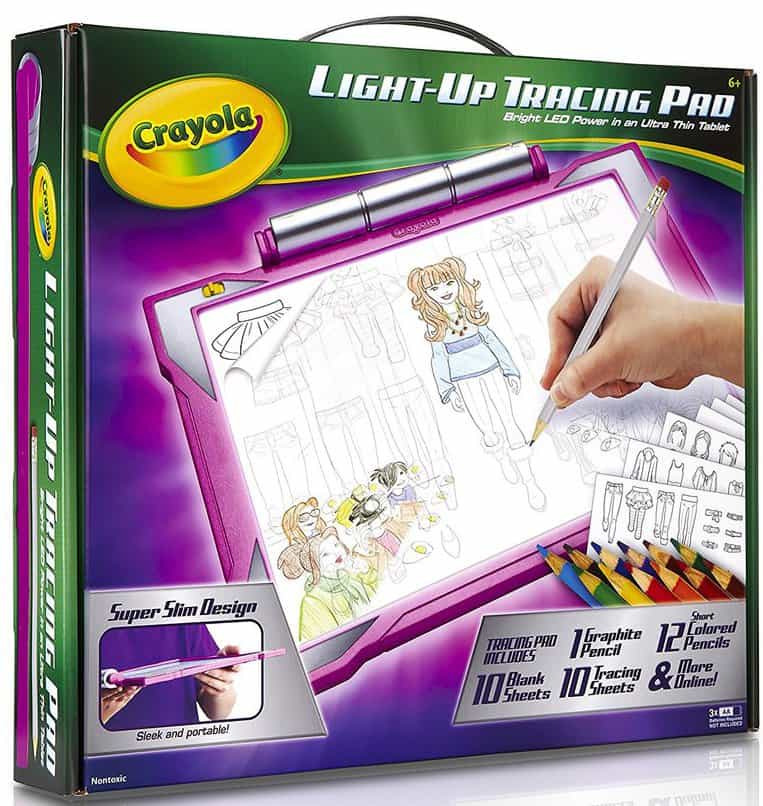 The Crayola light-up tracing pad is the perfect gift suitable for children aged six years and above. The toy features an easy tracing lightbox with over 100 visible images and a paper-locking frame that helps to keep the tracking sheet in place keeping your young artist fully engaged and excited. The kit features 12 colored pencils, ten blank sheets, ten tracing sheets, one graphite pencil, and a bright LED display that illuminates in the dark giving her the freedom to express herself at night or daytime. The coloring board evenly lights up making it easy to see and trace a perfect gift for birthdays or holidays making her a delighted little lady.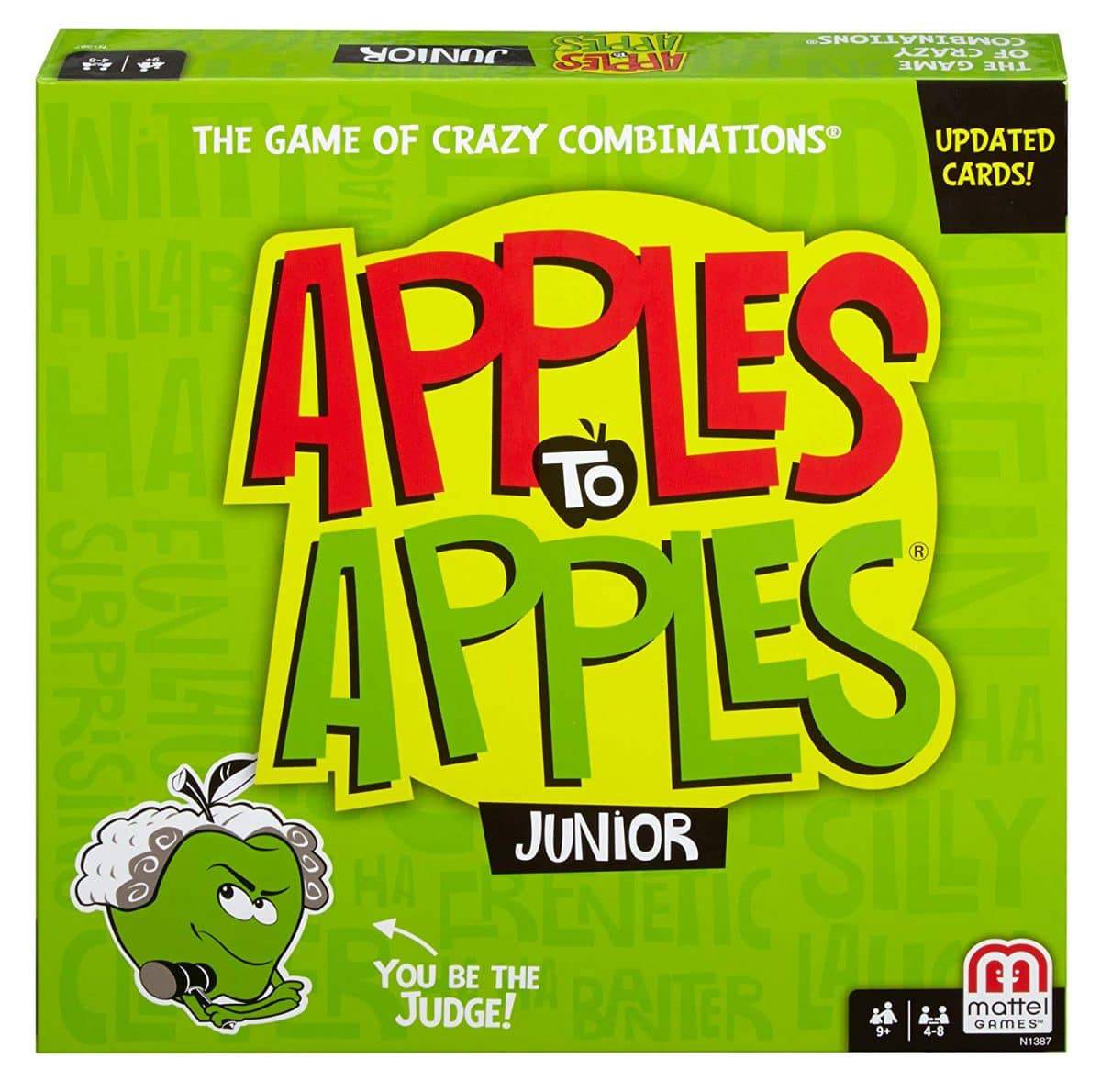 Apples to Apples Junior is the game of hilarious comparisons with fast-paced fun that will help her develop linguistic and rational skills. The Apples to Apples junior features 576 red and green apple cards suitable for children aged nine years and above providing hours of fun and entertainment. This party game is easy to play where each player takes her turn to be a judge and picks a green apple card while the rest of the players choose the red card and select the card which best describes what on the judge's card. The comparisons range from things, events, people, and places a great game for families and friends.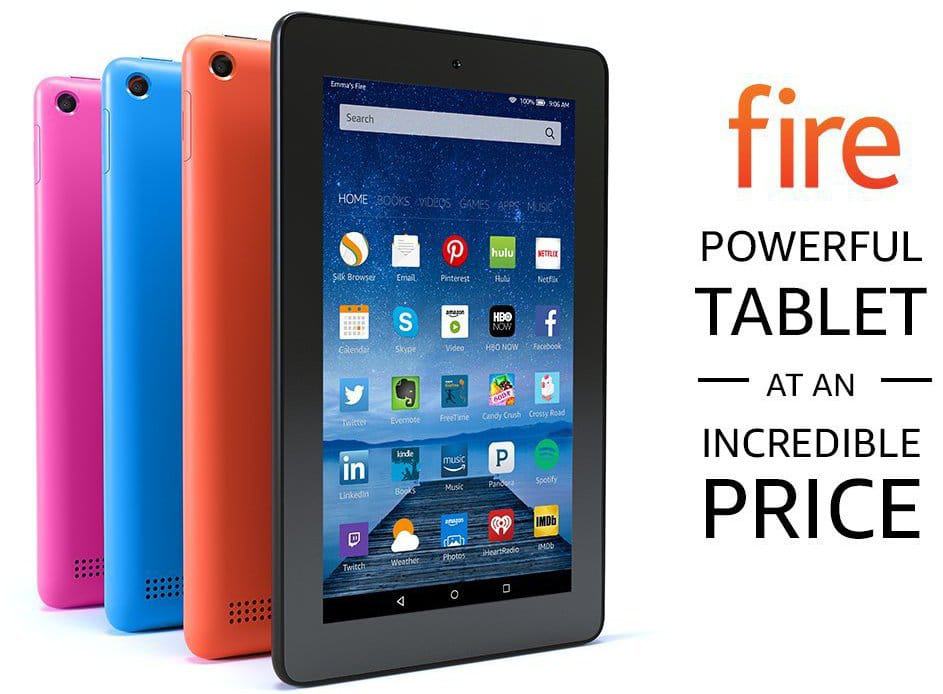 The Fire tablet features 7-inch bright display with rear-facing camera and an HD video that will help her capture life's moments.
But most importantly, this device is fast and responsive that quickly launches over 400,000 games and videos including favorite apps like Facebook, Twitter, and Spotify providing excellent performance and maximum entertainment. The tablet also features 7 hours of battery life and storage of up to 200 GB and unlimited cloud storage where she can store more games, movies, and photos. The device is educational with a host of Kindle e-books which are audible, plus an Alexa assistant that makes everyday tasks easier and also helps her to stay informed.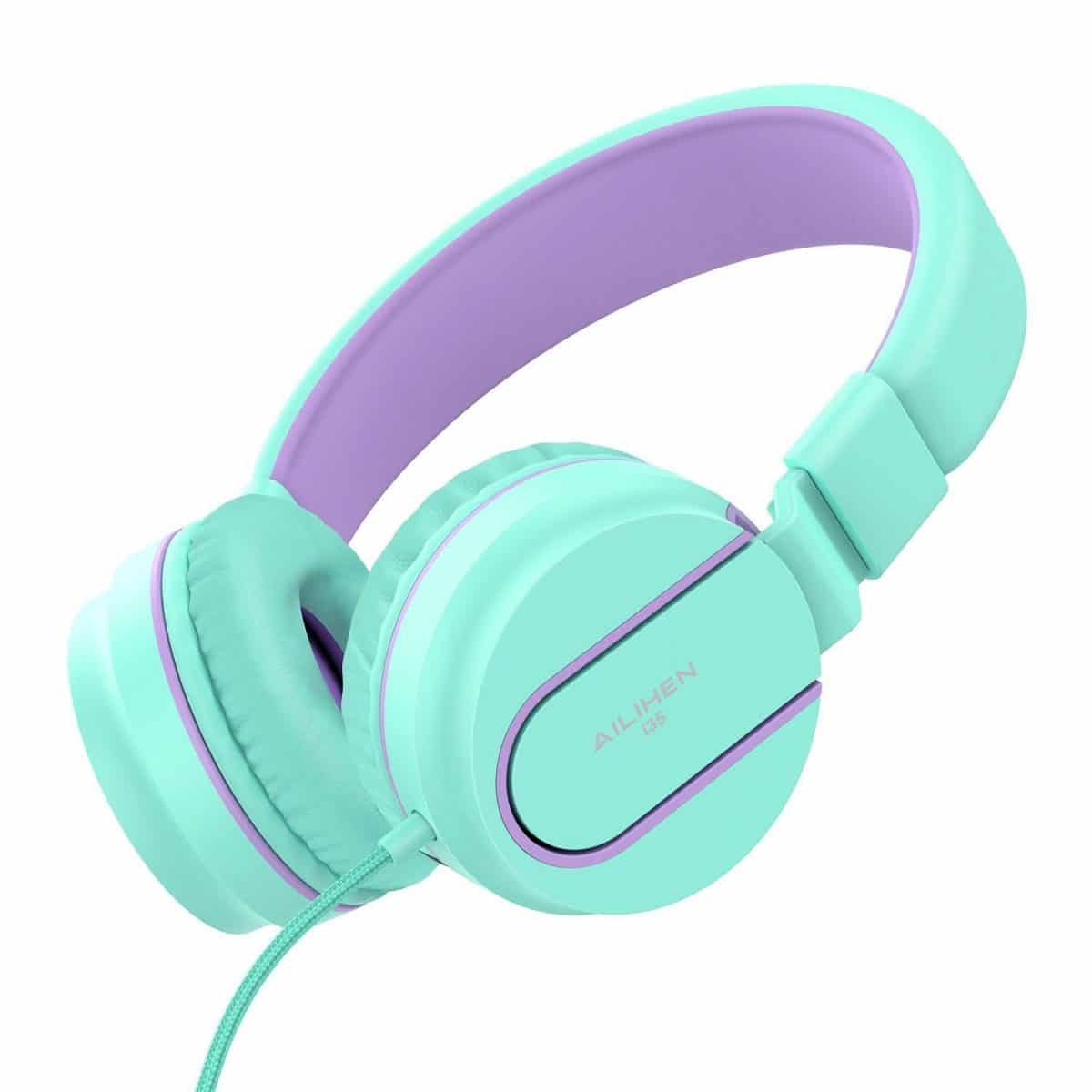 Ailihen over-ears is the perfect pair of headphones that you can gift your 9-year old daughter who is very keen to learn new songs and what a great way if she learns at the quiet of her environment! The Ailihen I35 over-ears feature excellent sound quality with crystal clear highs, a broad base and average mid-tones that are easy to pair with any Android device, iPhone, iPod, and iPad. The headphones notably feature Protein Genuine leather earmuff with an ergonomic design for all-day comfortable wear. The product features sound isolation and comes with a 360-degree pick-up for high definition voice calls and foldable design for convenience when carrying it around or when traveling. The headphones are lightweight, adjustable and can be used to make calls.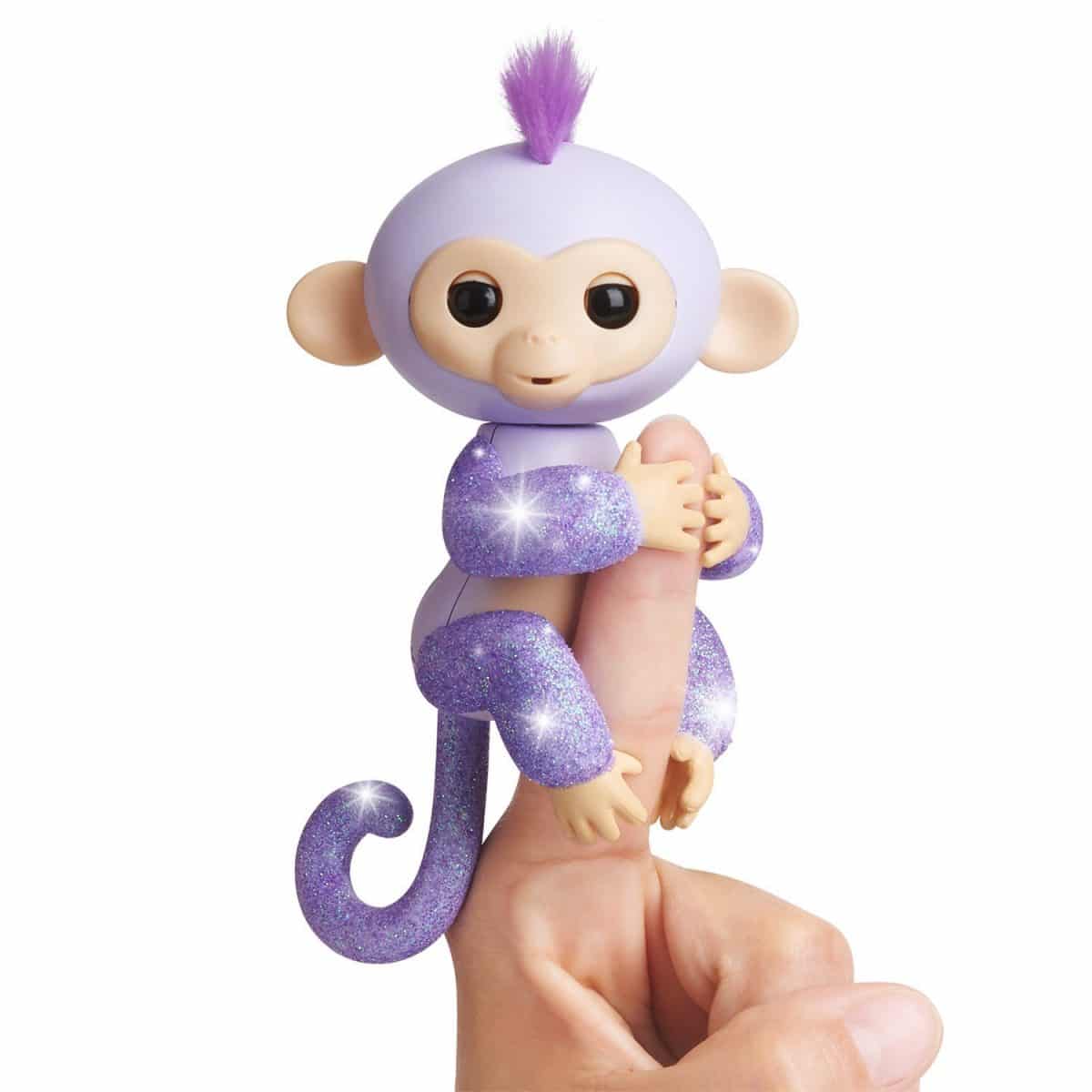 Kiki, a sparkly glitter monkey toy is full of loving hugs that your little girl will love and adore. The WowWee Fingerlings feature adorable interactive baby monkeys with soft hair that long to hang on the fingers and know when they are being talked to, and when to hang upside down. These pets blink, turn their head, like to be petted, swing by their tails and even blow kisses! It's friendship at her fingertips. They also make little monkey noises and come in various colors ranging from black, white, turquoise, blue and purple.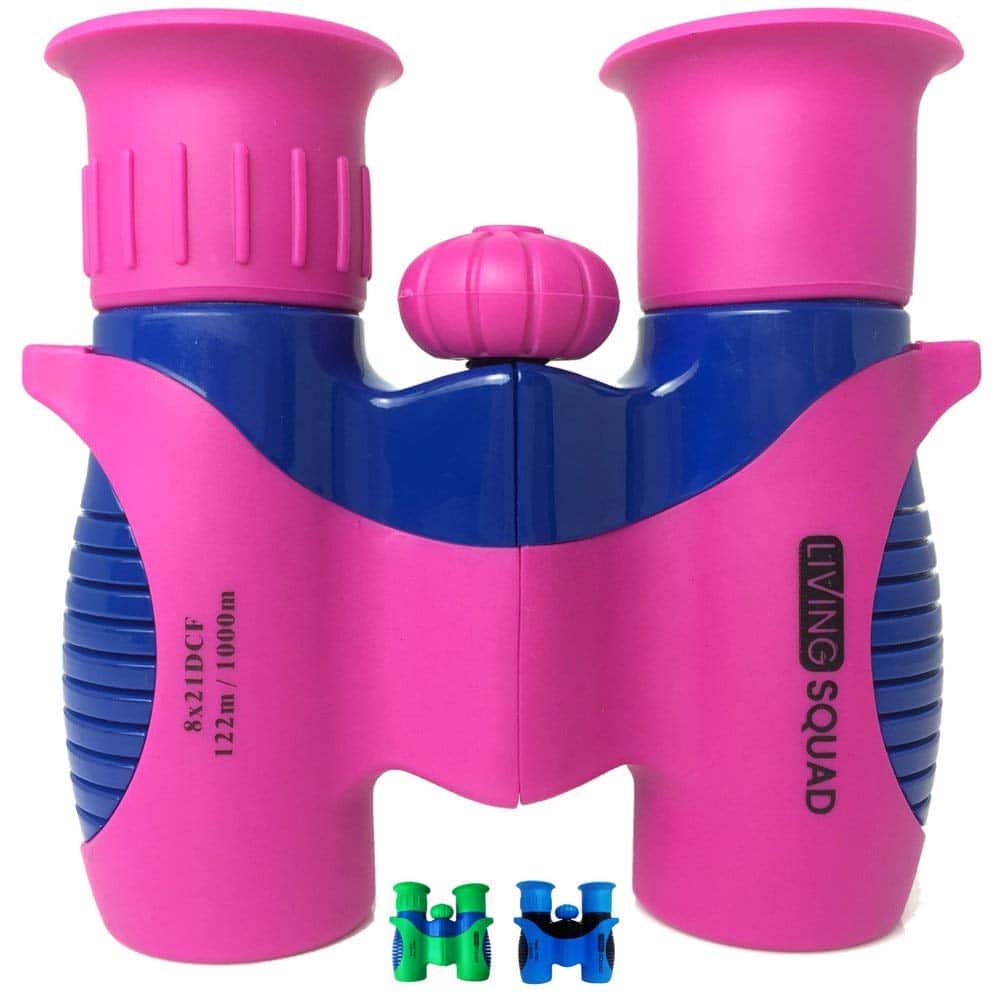 Make your little one a bird lover by purchasing this Living Squad kids binoculars with high-quality Powerview lens for clear and compelling images and more substantial rubber eyepieces for added protection to your little explorer. The eyepieces are foldable with adjustable glasses and 8X magnification with 7.2 viewing angle for a closer look. The binoculars notably feature a hand strap, breakaway neck strap, a belt carrying case, a cleaning cloth and instruction manual for hiking, safaris, bird watching, night star gazing, camping and backyard detective games. The product is soft, comfortable, durable, shockproof and lightweight available in three colors.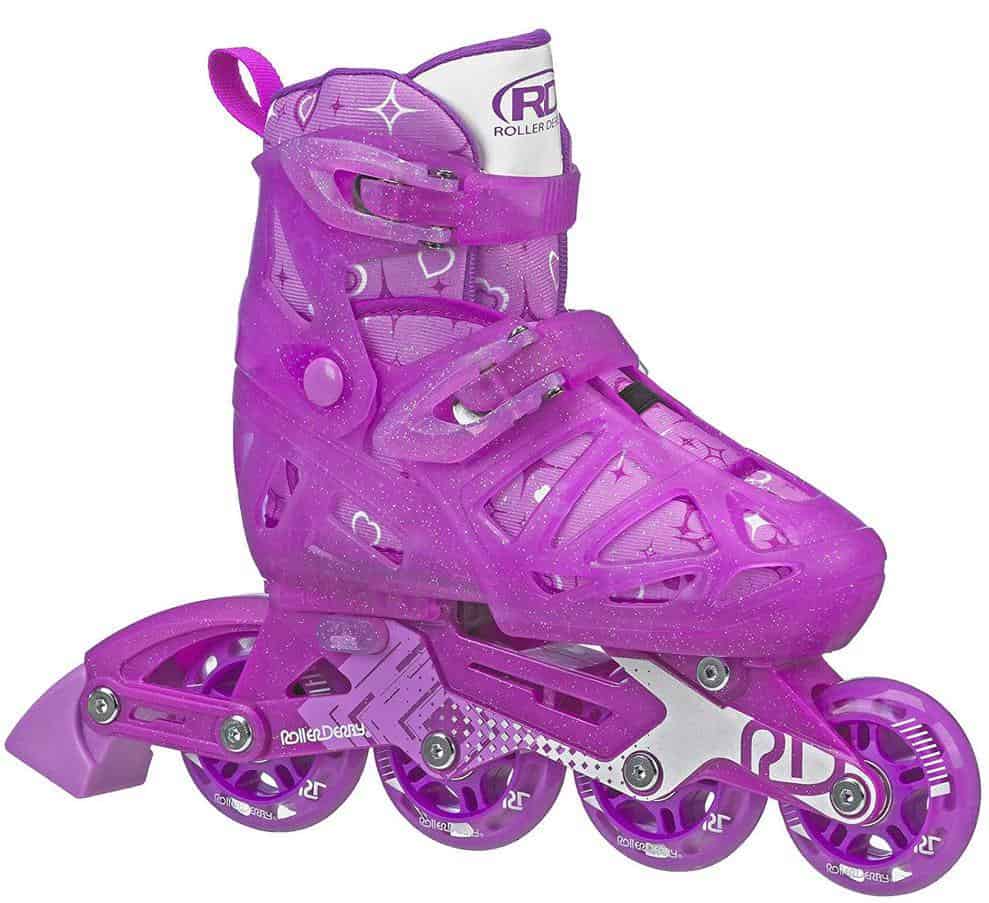 At the age of four years, most kids develop an interest to skate; therefore, this would make a perfect outdoor gift for the little missy. Roller Derby girls inline skate feature a soft boot support system with a push-button adjustable design, a triple cam-level buckle, and comfort fit padding proving a whole lot of fun to little your girl. These recreational roller skates also feature a reinforced nylon frame, 64/72 mm urethane wheels and an accelerator bearing giving her a smooth and comfortable ride.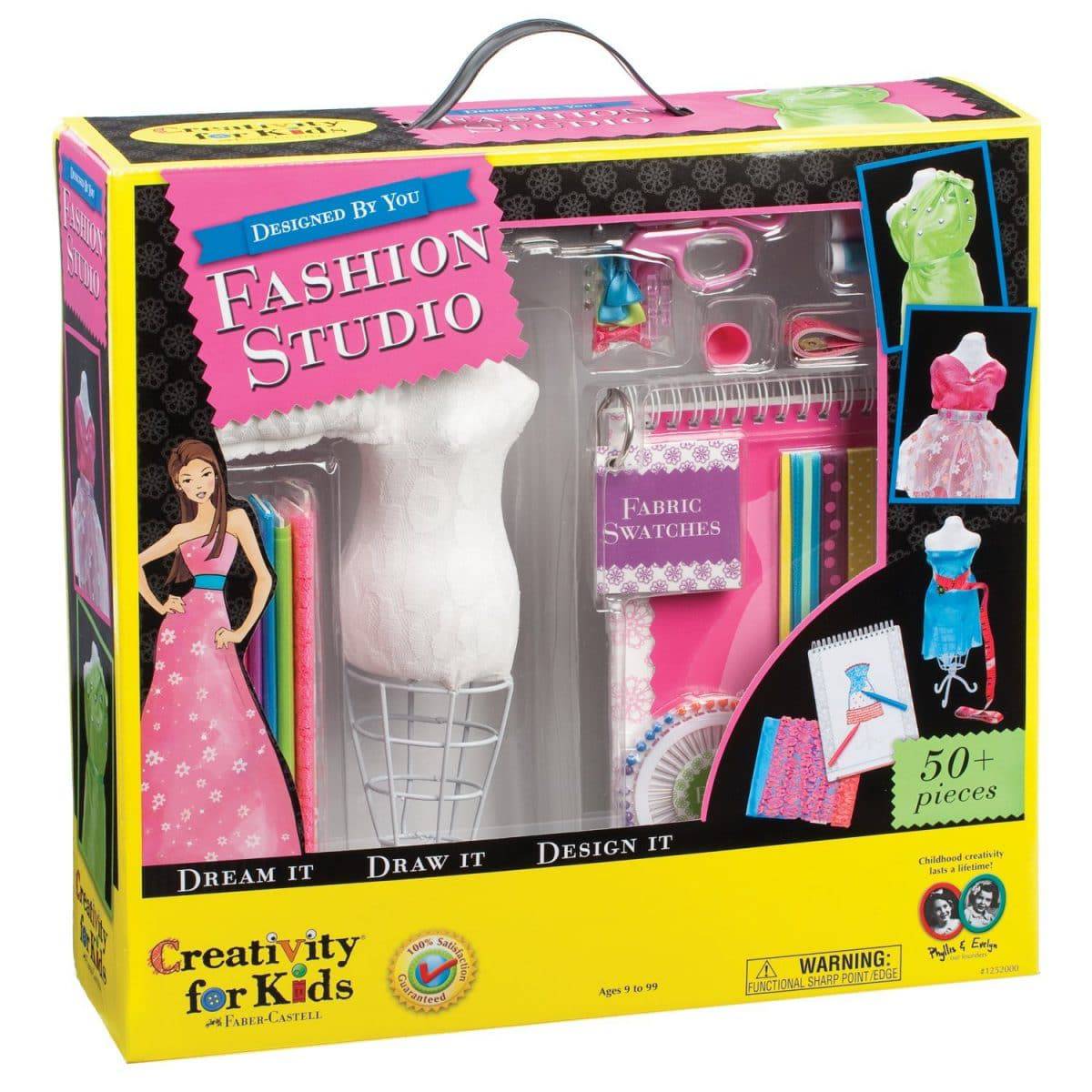 The fashion designer kit from You Fashion Studio features 50+ pieces such as a lace-covered dress mannequin, ribbons, fabric samples, a sketchbook, sewing essentials and many more making it an excellent gift for a little fashion designer. The fashion kit also features step by step instructions that will teach her how to sketch, select patterns and color coordination that will make the little designer turn her dreams into reality. The kit contains real sewing tools suitable for children aged nine years and above for learning essential fashion design basics.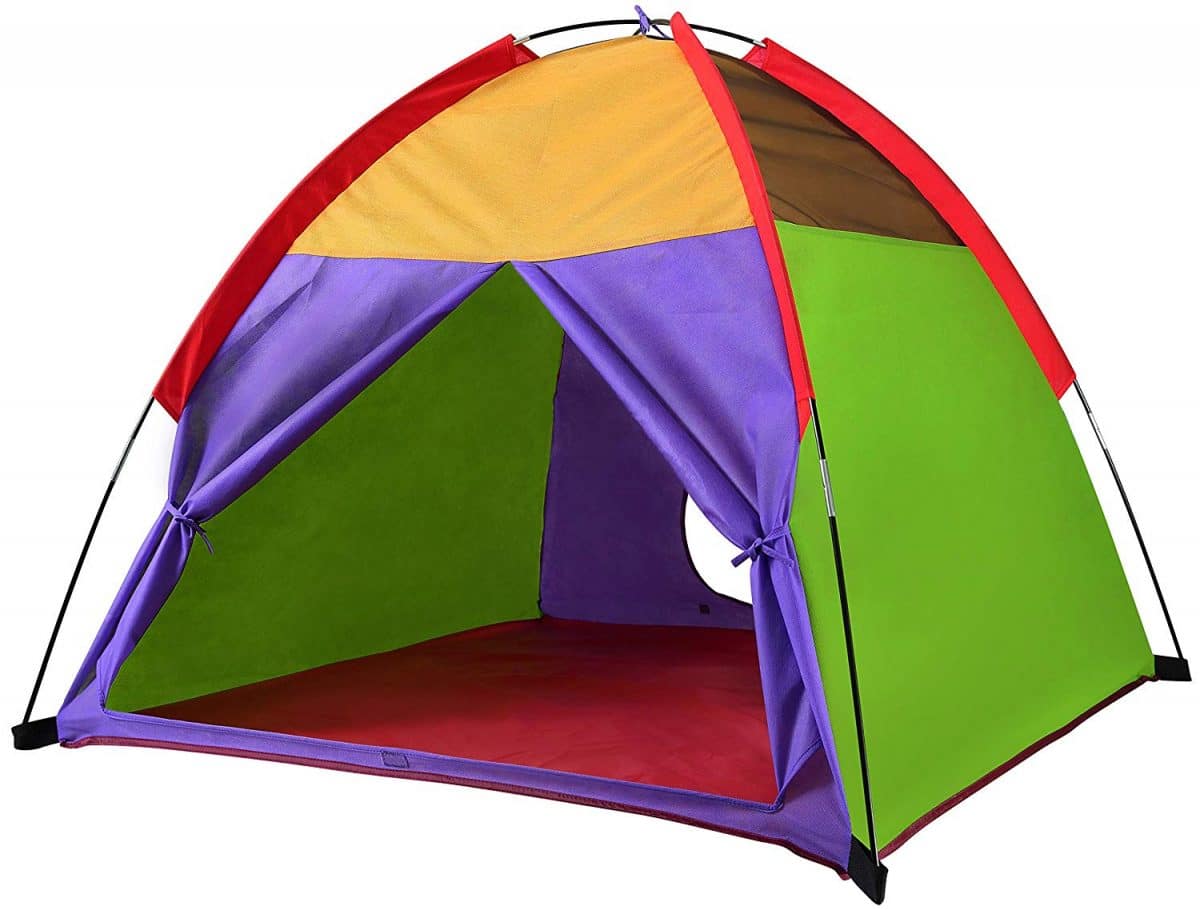 This vibrant multi-colored kids tent will provide her with hours of outdoor fun featuring sturdy fiberglass poles and a tunnel door so that she can engage in safe, creative imagination with other play tent friends. The little one doesn't have to bother you since the tent which has a fashionable design features easy setup and set down, it's lightweight and has a roomy portable carry bag for storage. It's large enough and can comfortably fit 2-3 kids providing an excellent playroom for outdoor or indoor activities such a sleepover, picnics, backyard playhouse, and birthday parties.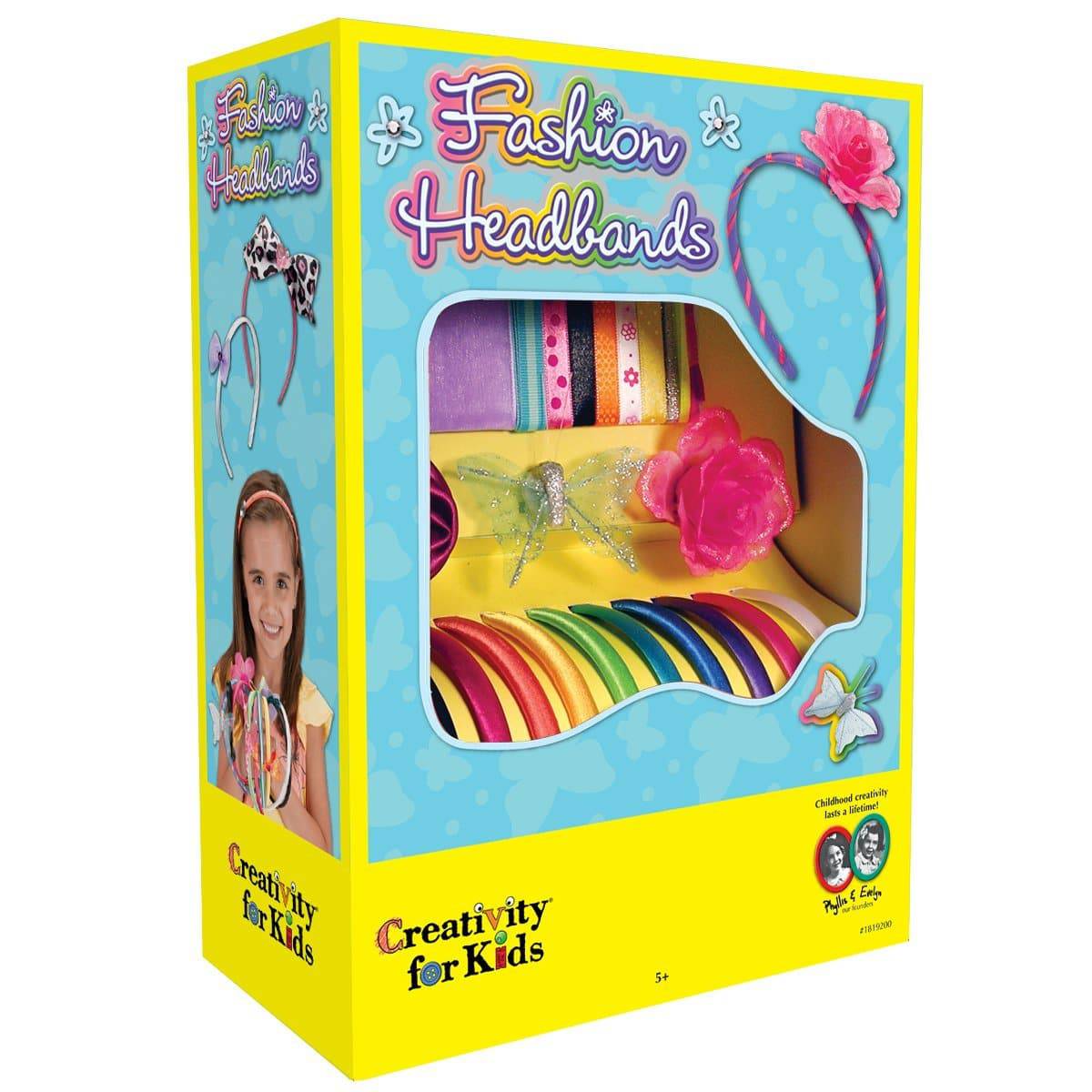 This product creates ten fantastic headband hair accessories with fashion-forward decorations that will make a statement for the little lady. The set features a rainbow collection of headbands, a butterfly, quills, rhinestones, buds, and floss all packaged neatly in a box suitable for children aged five years and above. The product made for little hands that will help her improve construction concept, develop motor skills for fun-filled creative activity. The kit also features a safe, non-toxic glue and felt plates making it the ultimate headband set for the little diva.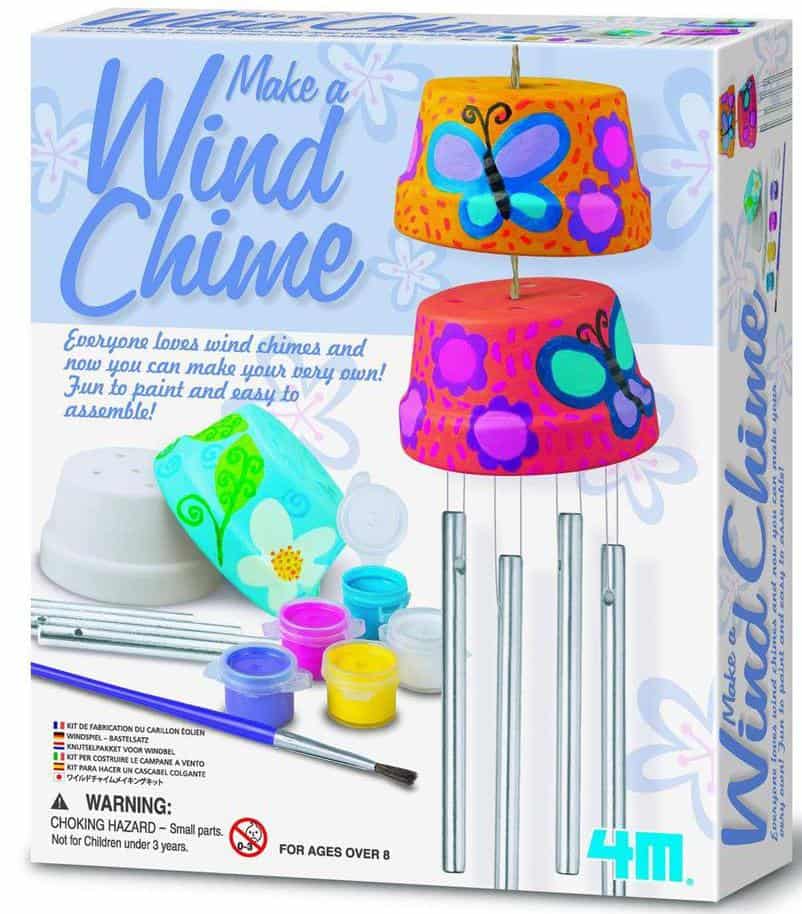 This kit is a functional activity for kids aged eight years and up. The make a wind charm features two terra coat pots, line and chides rods, a paint strip, strings, a brush and instruction with a simple design that is easy to assemble offering hours of fun. When she hangs the wind charm in her room, it will make lovely sounds as the wind passes through combining science wind power with craft pieces that will offer her soft musical sounds all the time, a perfect gift for the holidays.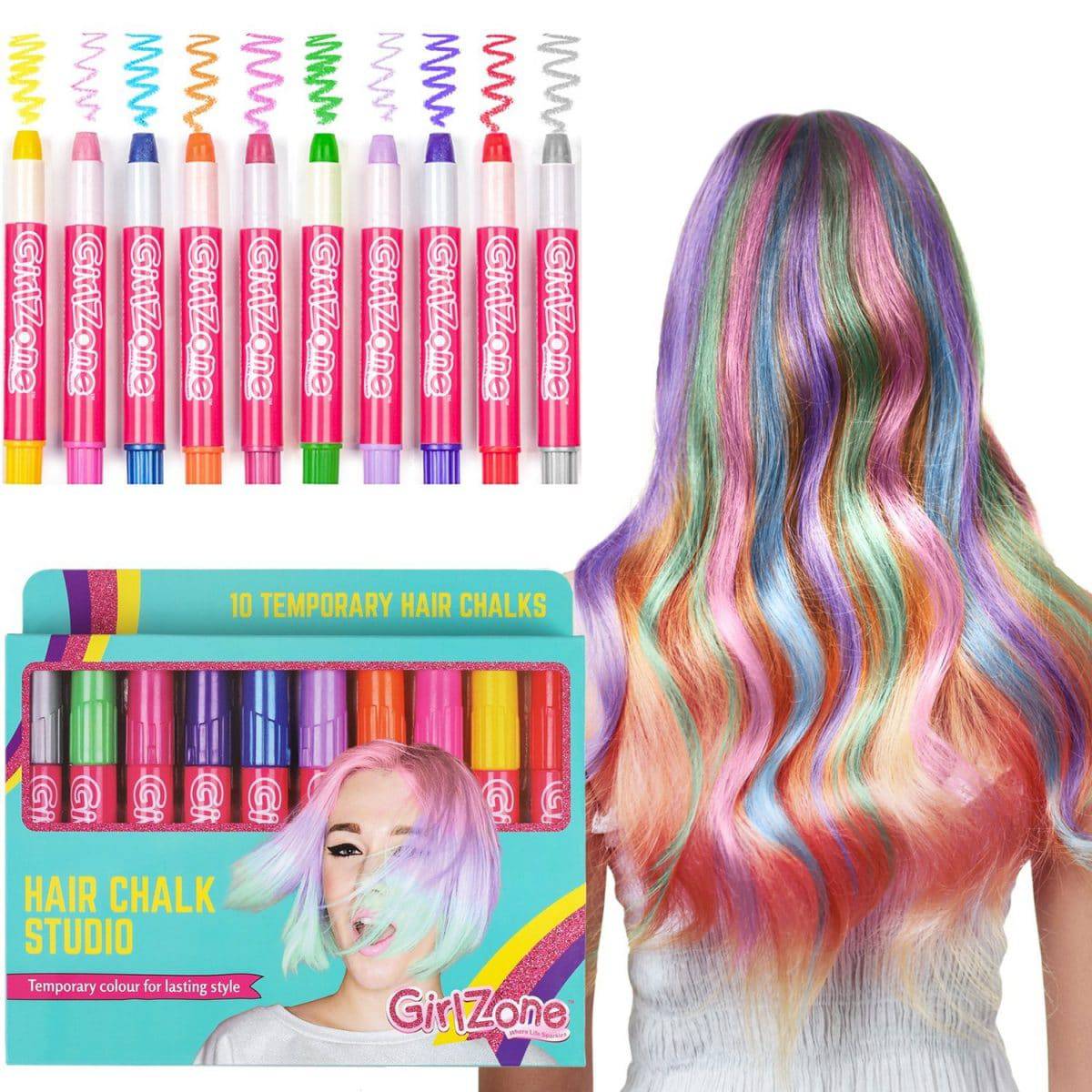 It's time to make her hair as vibrant as she is with GirlZone hair chalk that features ten fantastic washable hair chalk pens. The chalk pens also double up as remarkable face paints that are nontoxic, and removable. The product is fun suitable for girls aged from 4 to 11 years plus. One hair chalk can be applied up to 80 times, a perfect Christmas gift that will last for a long time.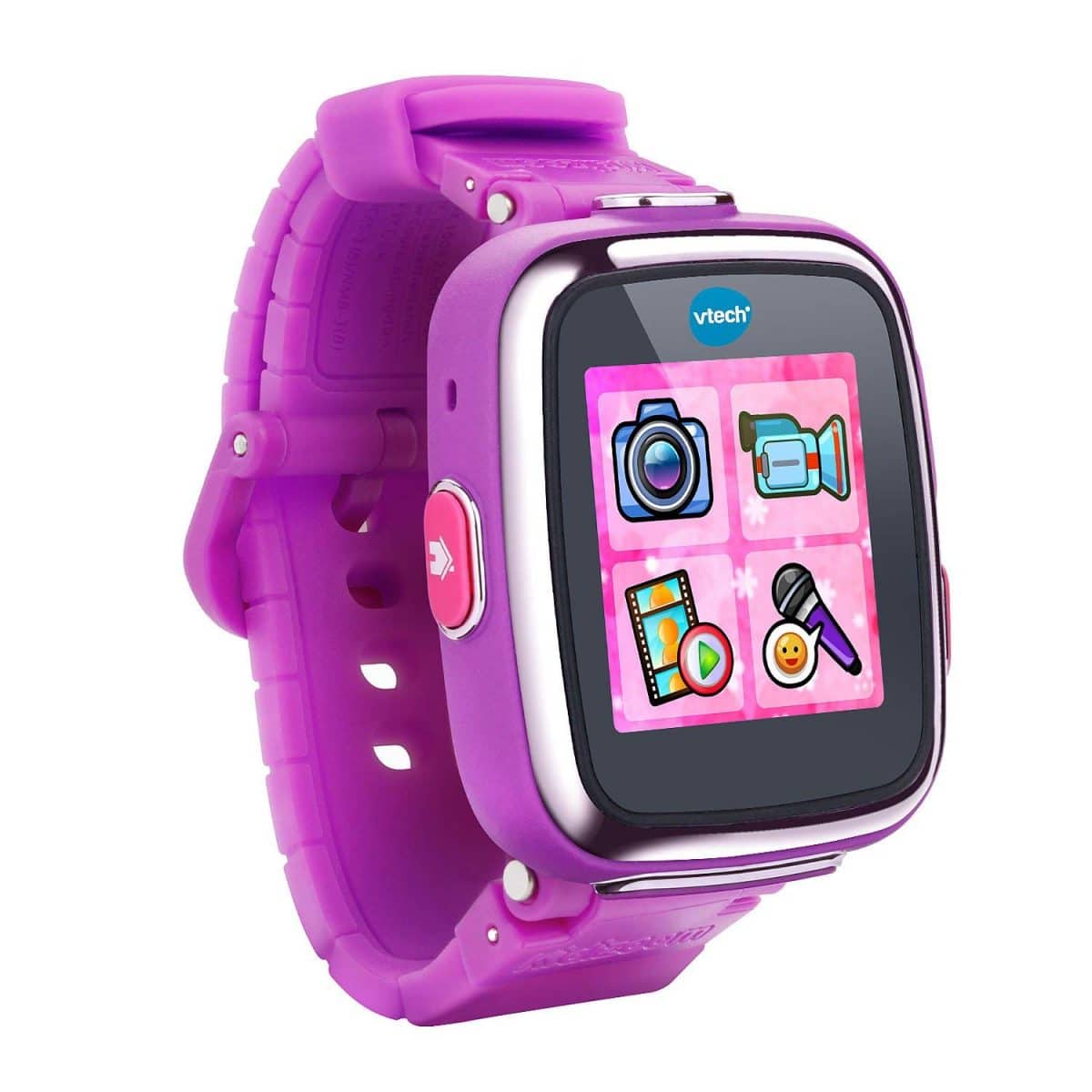 This smartwatch will be a perfect gift for the little one with games, and action challenges providing fun games and activities intended for girls aged between 4 to 9 years. The watch features a camera with photo effects, a motion sensor, a video camera, voice-changing effects, and a voice recorder. Also, the product is splash proof with 50 plus clock face designs, an alarm, timer, and stopwatch. This toy which is more than a watch will help her work out simple calculations while the micro USB cable will enable her to upload and download images. The watch also features an adjustable wristband and a rechargeable battery that lasts up to two weeks on a single charge.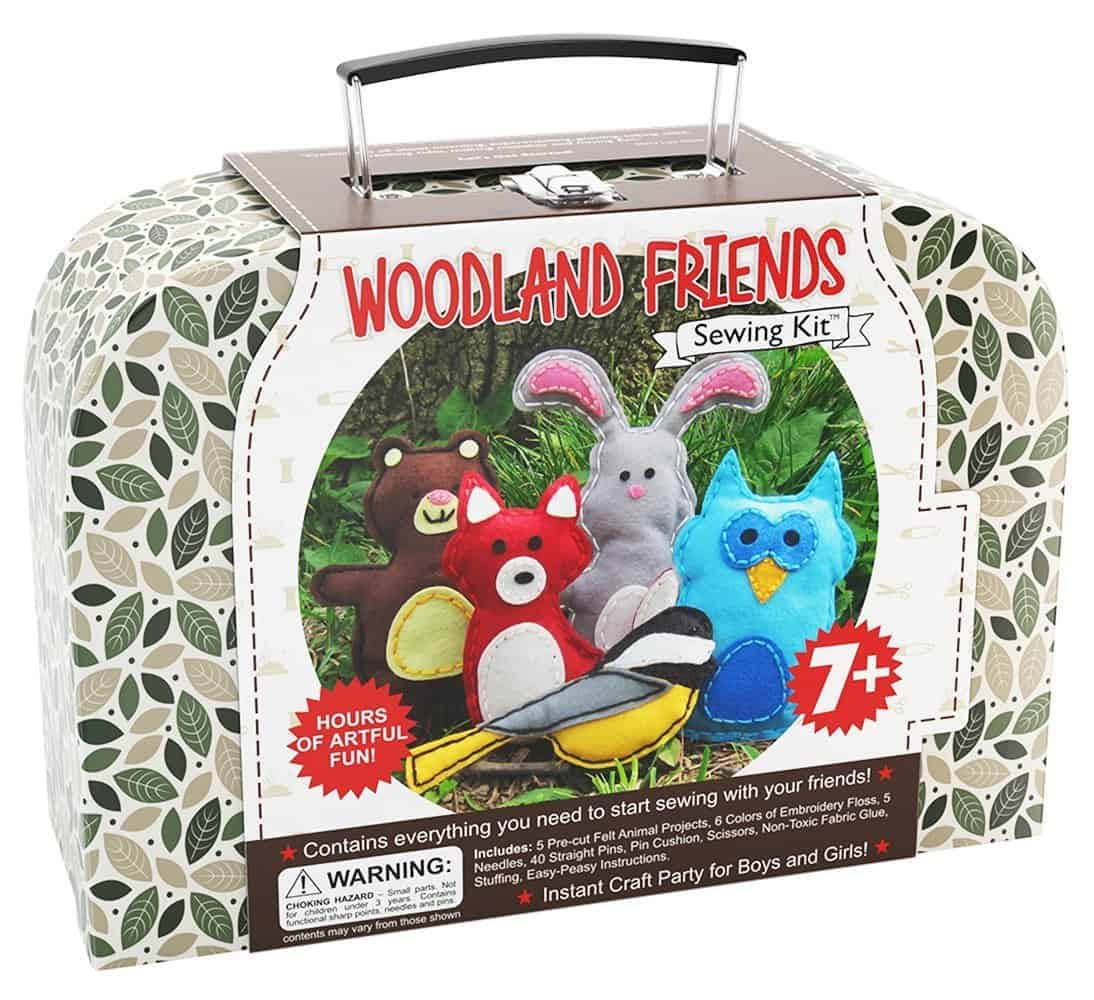 Craftster's set is an arts and craft sewing kit that will keep her busy which is fun and creative suitable for children aged seven years and above a great gender neutral gift. The sewing kit creates a nice ground where she can share craft activity with family and friends for hours of artful fun. The set features 5- precut animal sewing pieces, six different embroidery threads, stuffing's, 40 pins, non-toxic fabric glue, five sewing needles, and easy-to-follow instructions. It also comes in a portable carry case that helps to keep the toys organized.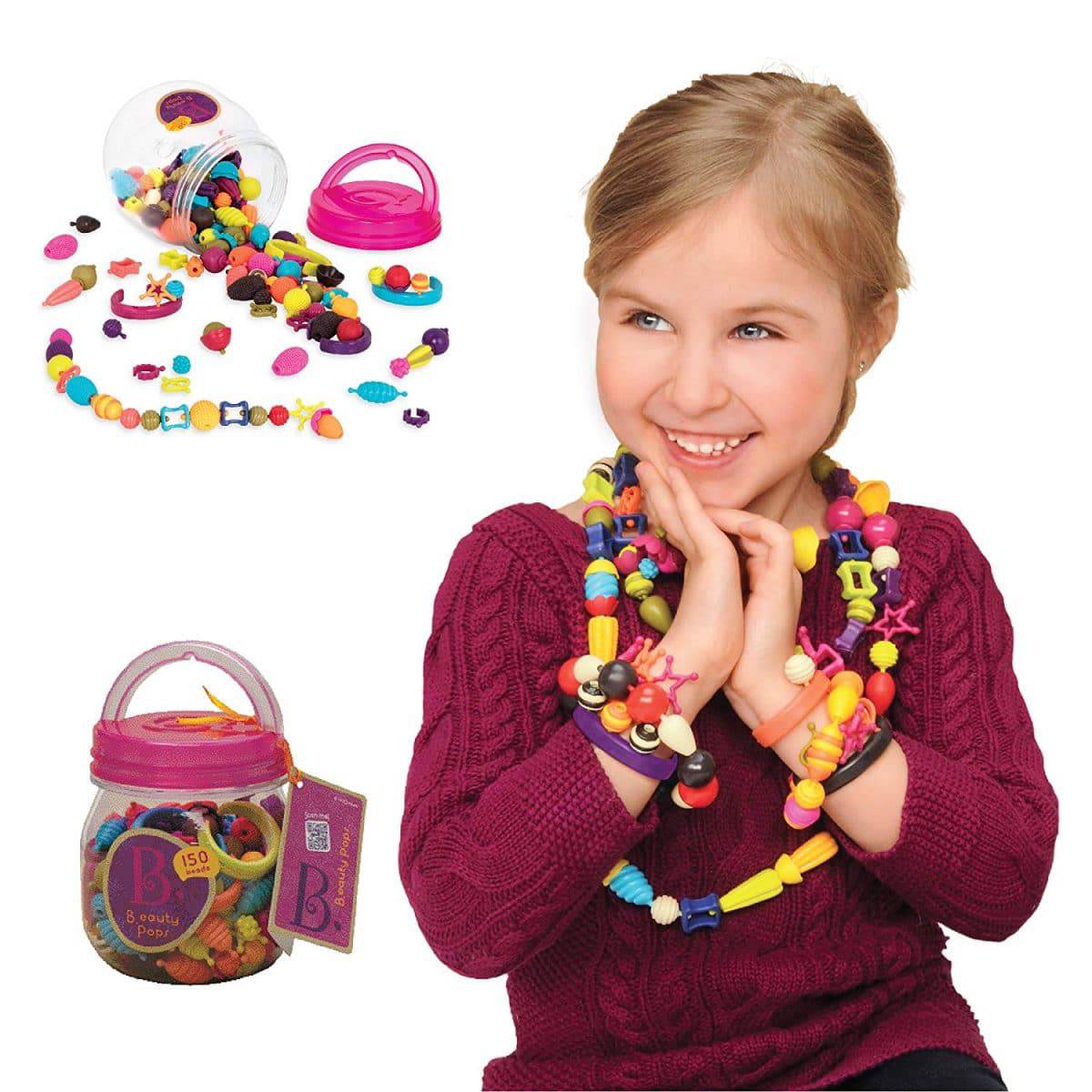 Pop Beads is a jewelry set that she will use to make more than 150 colorful arty pop beads. The beads are easy to pop together or pop apart, a perfect creative gift for girls aged four years and older. The set features seven rings, and five stylish bracelets that come in various colors, shapes, and designs nicely packaged in a durable storage jar with a foldable handle for proper organization and storage after play. The beads feature Phthalates and BPA-free materials that meet safety standards that quickly and securely pop together.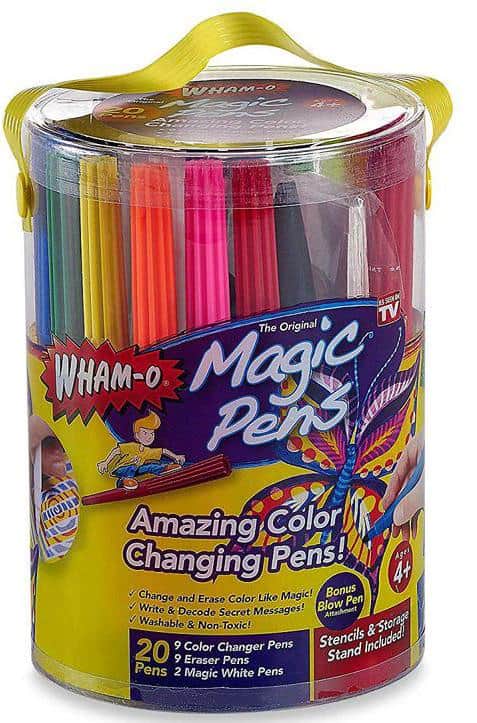 This fantastic color-changing pens from Wham change colors like Magic by touching them making them easy to use suitable for children aged 4 to 15 years. The color change pens make an ideal gift and toy to your artist helping her to convert regular drawings into magical works of art. The kit features 20 markers with 9-color changing pens and nine eraser pens that she can use to do her coloring work on regular papers and coloring books. The set also features two magic white pens, magic stencils, a bonus blow pen attachment, and a storage stand – the colors never smudge or run.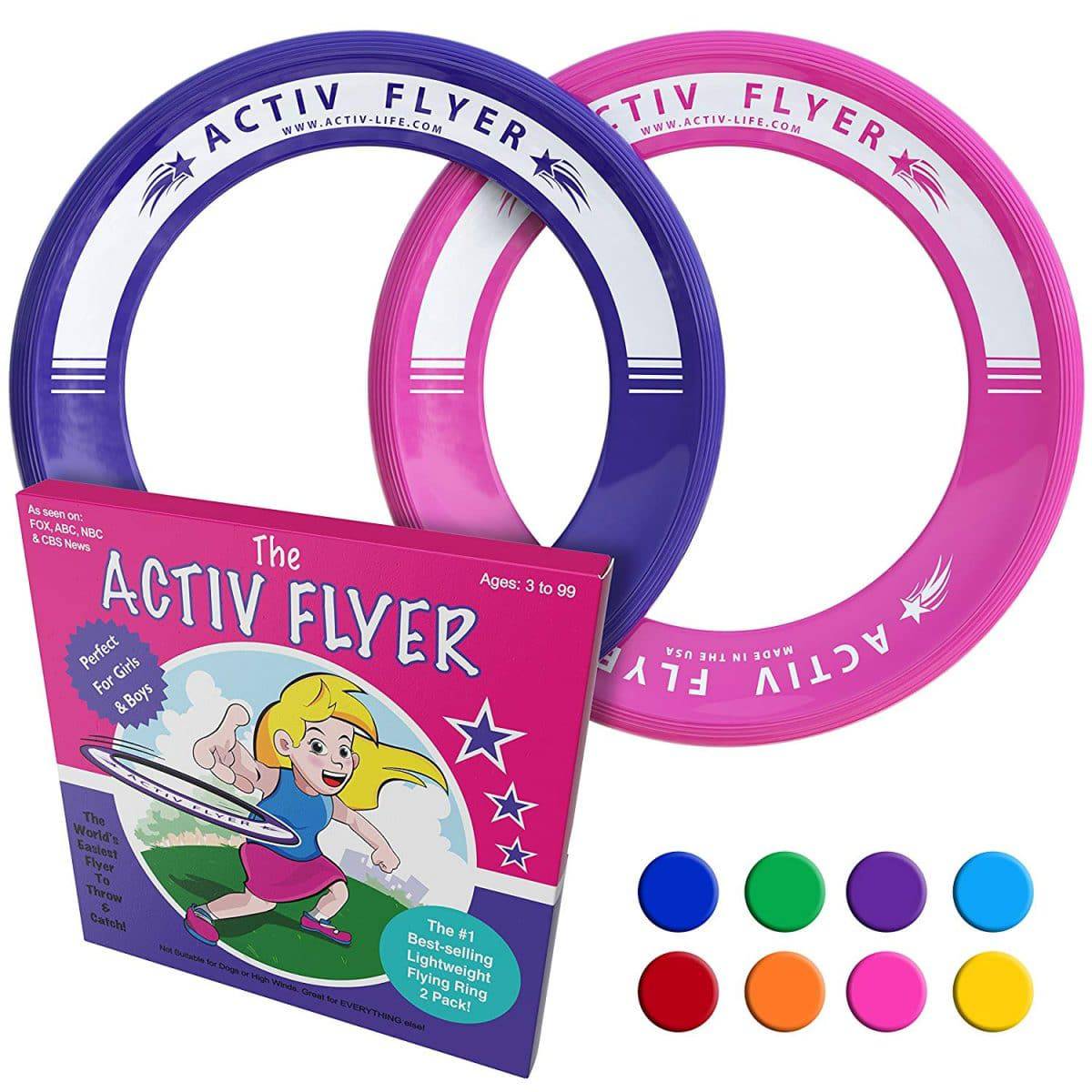 Time to be outdoors again with Activ life best kid's Frisbee rings that are safe, lightweight and aerodynamic a perfect way to replace her screen time with enjoyable outdoor activities. Your little girl will comfortably catch the toy in her hands, leg, or the head safely without causing nasty bruises or jamming the fingers. The flyer features an easy-to-catch design with a hole in the middle flying straighter than the regular Frisbees, an excellent gift for children aged between 3-12 years. Your little one will feel like a champion as they catch and throw the flyer which can soar up to 80 feet offering a great time of activity for the whole family.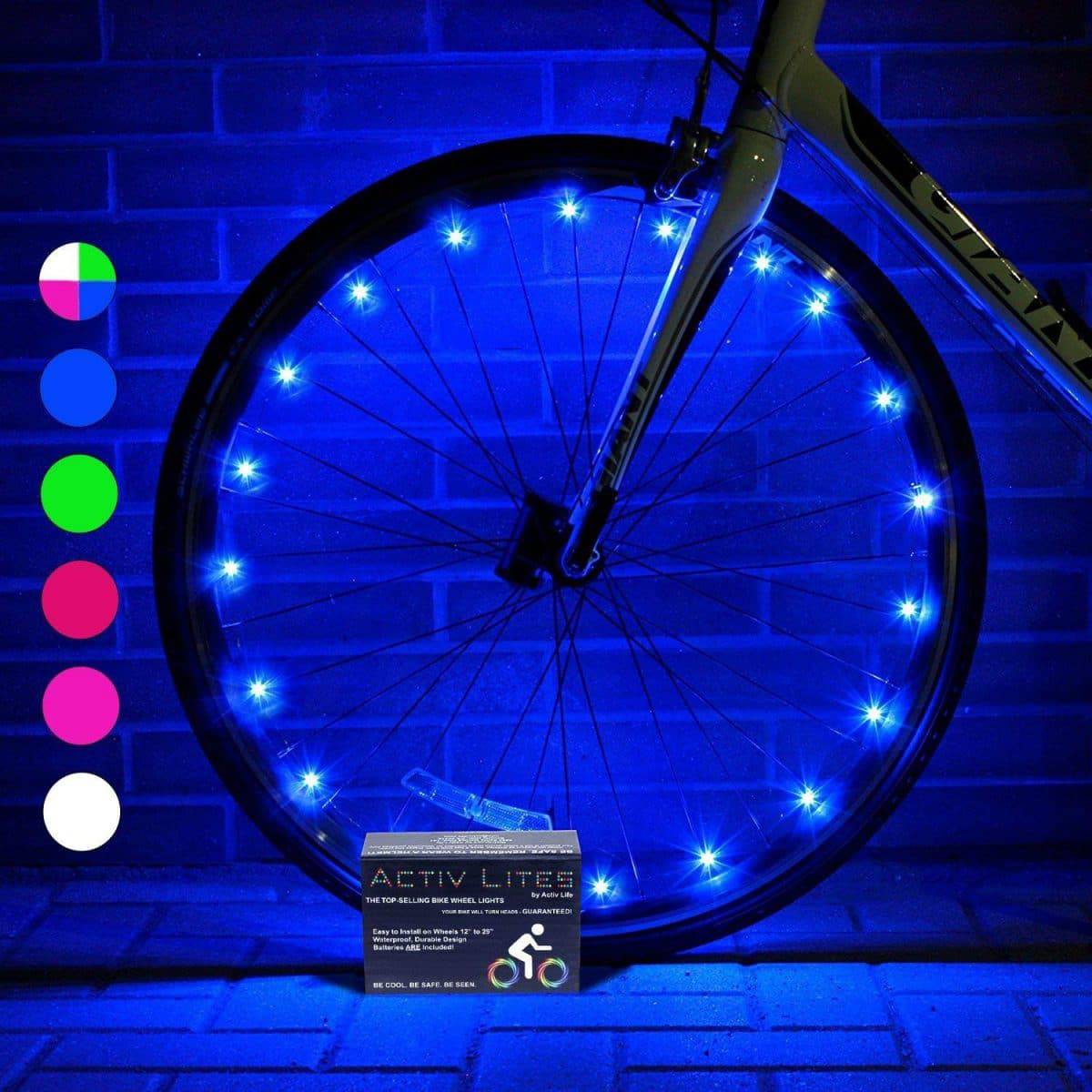 If you're looking for extra safety, style and fun for your little biker, the Activ Life LED bike lights will make a great gift idea plus it's a hot trend in leading American markets. The wheel lights will help improve the safety of the little one by being seen from all angles when peddling. To gain increased visibility in low light conditions, you can switch the lights settings to "constant on" or "flashing" mode suitable from toddler bike wheels to 29-inch adult bike wheels. The LED lights feature six favorite colors to choose from for cruising around town. The LED lights come in a box, feature a durable design, are waterproof, easy to install and include three AAA batteries with easy to follow instructions.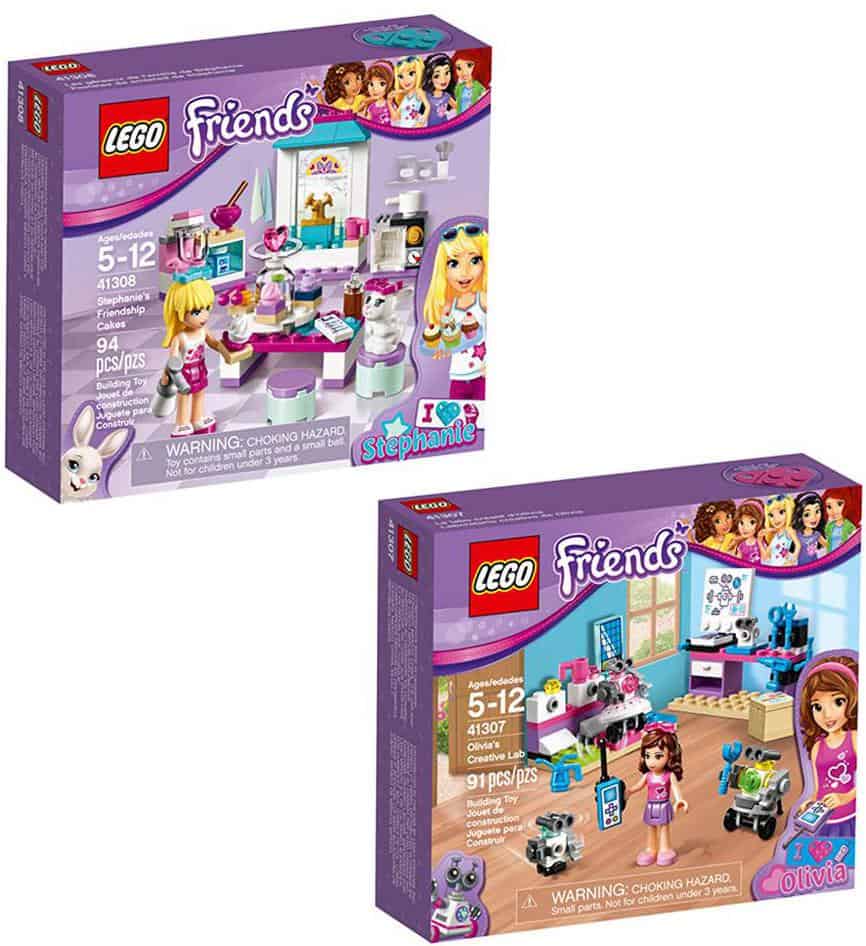 This building kit bundle features with 185 pieces that include Olivia and Stephanie mini-doll figures is a suitable gift for five to12-year-old girls. The set also features Olivia's creative lab with a desk which has a drawing board with lots of tools to play with for hour of entertainment. The toy includes three buildable robot figures and Olivia's accessory elements such as binoculars, cup, baby bottle while Stephanie's accessories include a mixing bowl, icing pump, cupcake toppings and much more. The two sets come in a LEGO box that will help her improve her creativity and expand her imagination.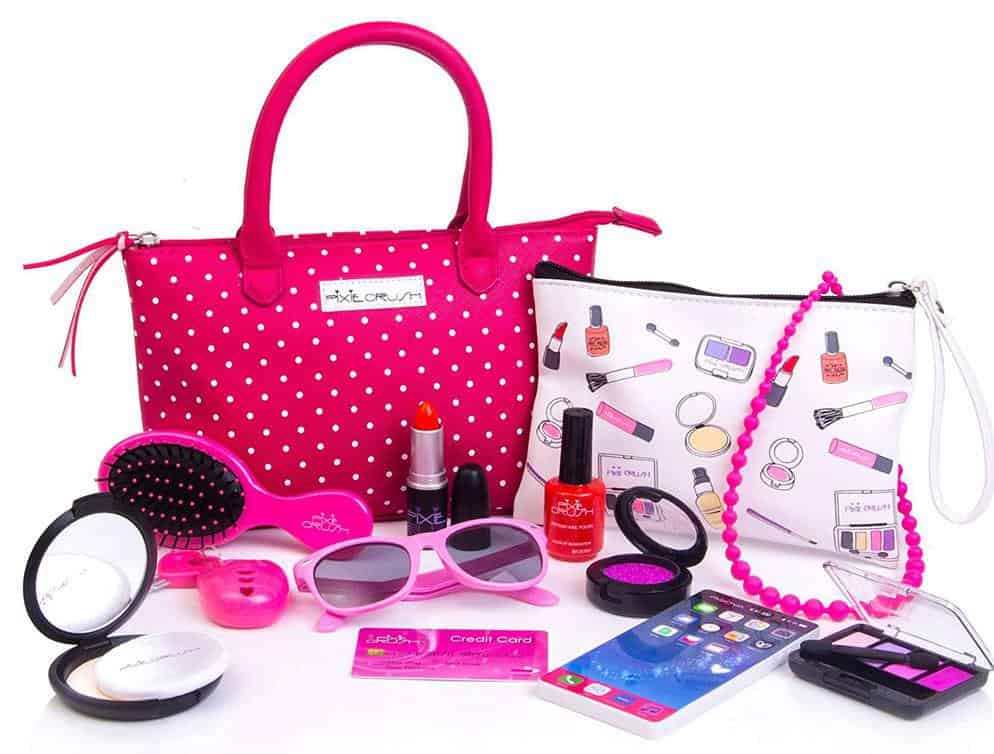 Your little girl must love playing with your make up. The makeup play set with 12 pieces of beauty basics for girls will make a perfect gift for a 9-year old girl with a makeup bag, a red lipstick, and a shatterproof mirror. It also features cute pink glasses, a hairbrush, toy keys, a pretend cell phone and much more all packed in a brightly colored pink polka dot purse that helps to stimulate interaction and imaginative play. This interactive play kit features high-quality materials that comply with US toy safety standard and will guarantee the little missy fashion and glamour with friends, a fun way to doll herself.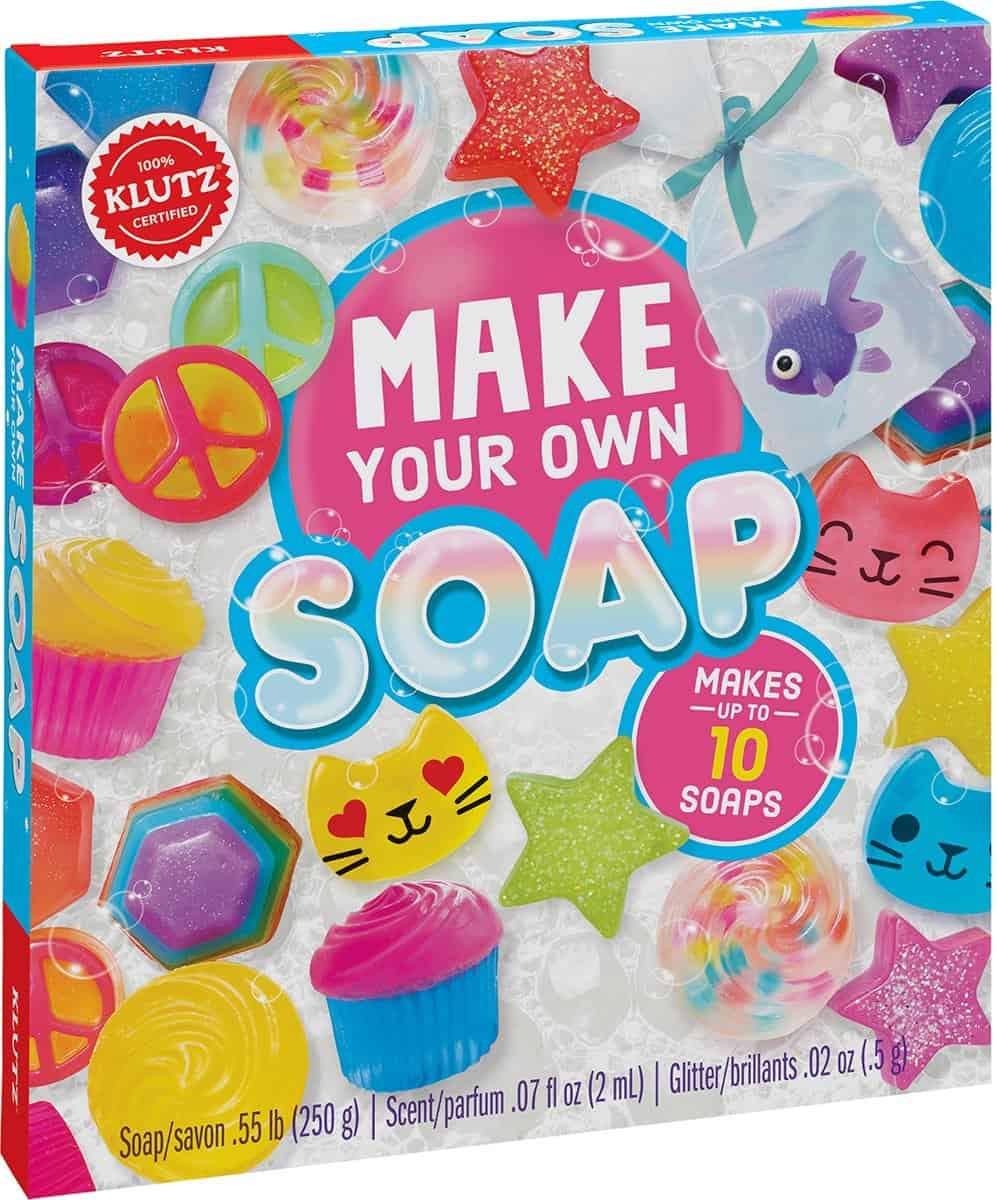 The soap science kit is a complete set that features soap molds with six shapes, 20 blocks of clear soap base, coconut papaya fragrance, a clear cellophane bag, soap stickers, a toy fish, a ribbon, one gift tag, a box, and 20 bright color tablets. Your scientist will be delighted to make up to ten soaps from scratch for fun and inspired creativity. The product also features a skin-safe glitter and super-clear instructions which will help her execute the science project right in the kitchen in no time. The soap kit is safe for the little hands and will guarantee open-ended kick-start creativity.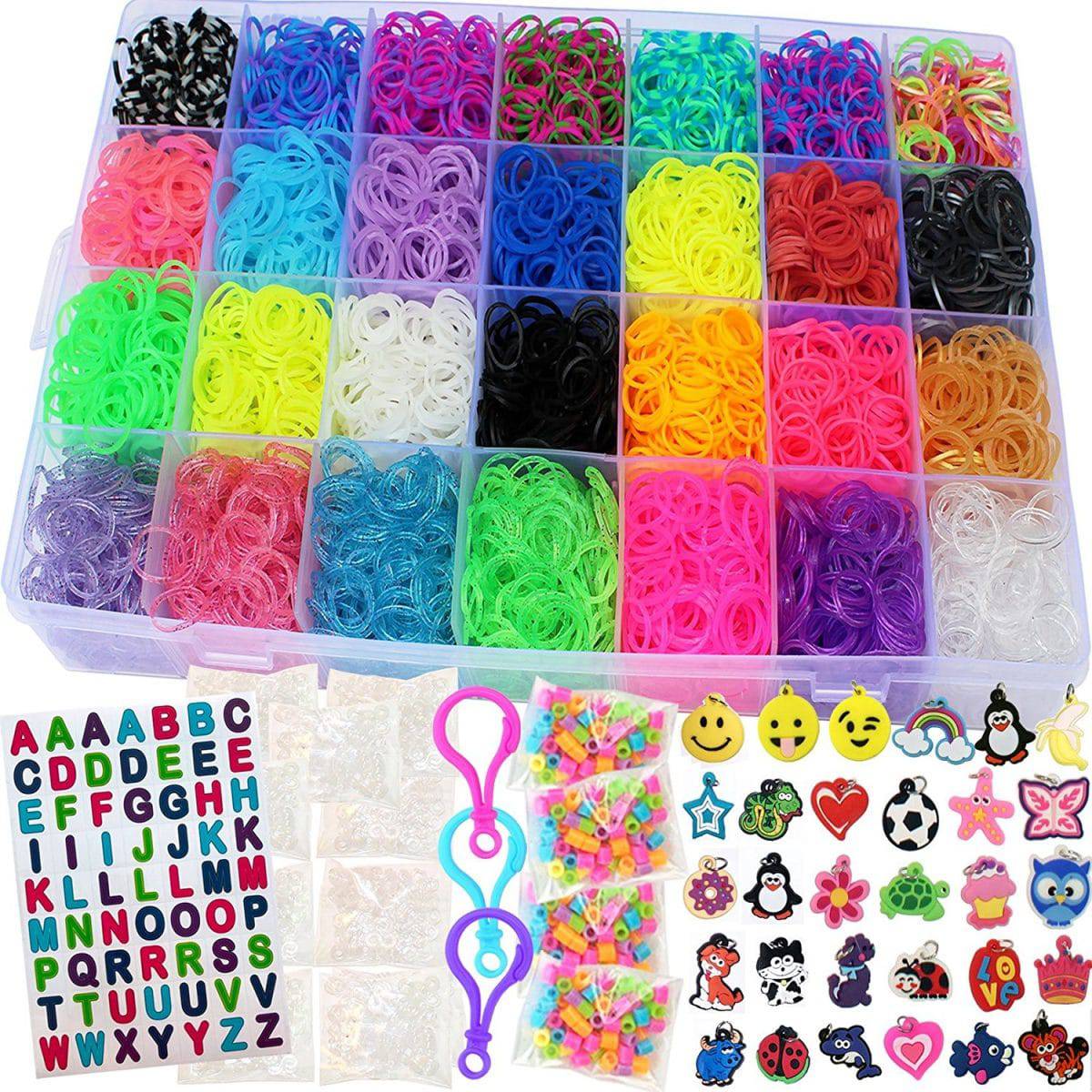 Looking for that perfect gift for a special occasion can be a difficult task. Thankfully, the Authentic Rainbow Mega Refill bundle by Talented kids for girls will make an excellent choice for the 9-year old little princess. The mega kit is easy to use and features colorful over 10,000 premium quality rubber bands, 550 S clips, 200 beads, nine backpack hooks and ABC stickers and more. The set will keep the little one busy doing hours of craft activity by making necklaces, rings, and colorful bracelets. The product features a case that will help her to organize and safely store away her crafts properly. The set is US lab tested, features sturdy rubber bands and is safe for use by kids.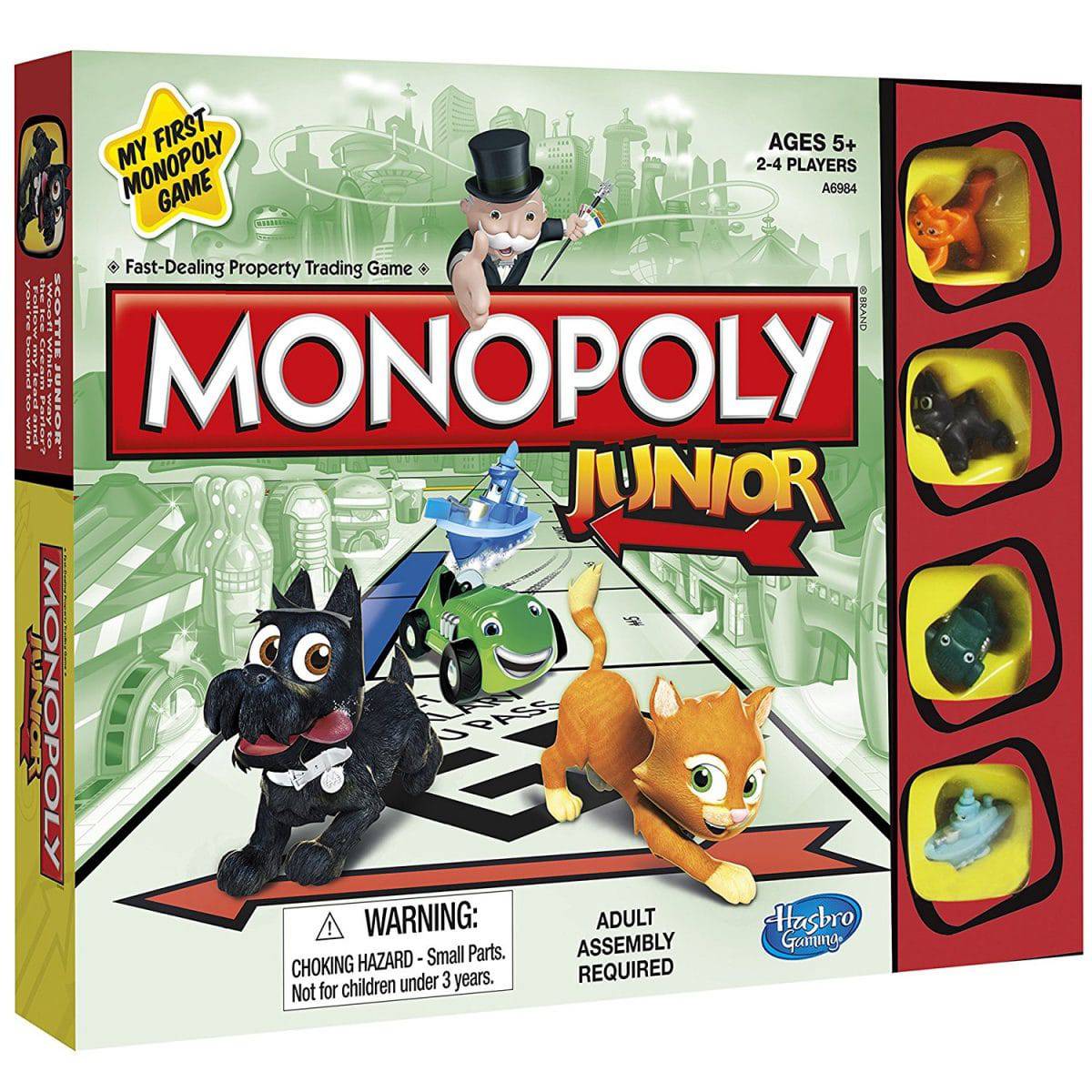 This product features 20 Chance cards, 4 Tokens, 48 Sold signs, 1 Die, a game board, and four token character cards suitable for children aged five years and up. The monopoly game includes 2-4 players who are on a mission to find out who took the piece of cake and what they drank with creating a fun game of imagination and allows her to make choices. The junior game designed for the younger player features the same concept as the classic monopoly game that is simple and full of surprises. The kids will have a blast where they choose their preferred token and learn how to pass, collect properties, and make others pay rent or a fine – the kid with the most money wins.
Bottom Line
The products we've reviewed here will help you make the perfect choice to gift your 9-year old girl. You can opt for indoor craft games that will enhance creativity and expand her imagination or an outdoor toy that will keep her fit and give hours of fun. Another option would be a gift that can be shared by the whole family like a board game that will help her cognition skills grow at the same time she'll learn the joy of playing with family and friends and enhance her social and interaction skills.