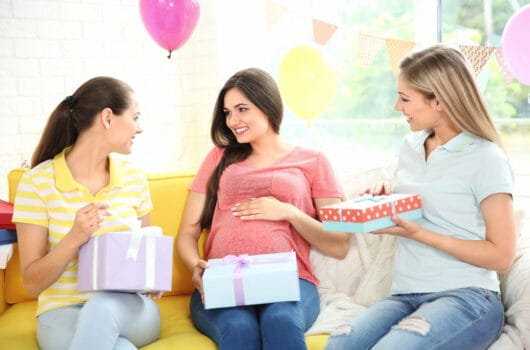 O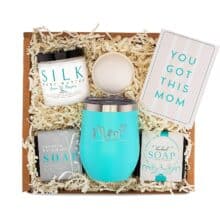 Mom Est. 2020 Spa Gift Box
B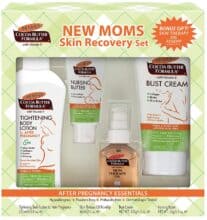 Palmer's Cocoa Butter Formula New Moms Skin Recovery Set
P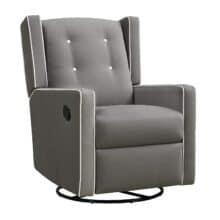 Baby Relax Mikayla Swivel Gliding Recliner
Previous
Next
Buying a gift for a new mom can be really hard. After all, this amazing woman just went through a life-changing experience, how are you going to find something worthy of the occasion? Especially if you don't have a registry to work from, coming up with ideas for unique and useful gifts can feel near impossible.
Thankfully, you're not alone, that's why we searched far and wide for the best gifts for new mothers. Keep reading and we guarantee you will come away with a few neat gift ideas for the new mom in your life.
Gift Ideas for New Moms
In addition to the baby essentials like strollers and diaper bags, there are lots of interesting gift ideas for new moms that are not as obvious. Here are a few examples of our favorite kinds of unique gifts for new moms.
Keepsakes
Sometimes the process of childbirth is such a whirlwind that new mothers forget to take a moment to notice the little things. A keepsake that captures this moment in time is likely to become a cherished family heirloom.
Sleep Help
One thing that you can be sure about any new mom you know is that they are in desperate need of more sleep and are willing to try just about anything in order to get it. Our favorite gift for sleep-deprived moms in 2020 is the Big Red Rooster 6 Sound White Noise Machine.
Bonding Gifts
We love products that strengthen the bond between a mother and her new baby. Because mothers will often not buy these kinds of products for themselves, they also make gifts. Our favorite bonding gifts for 2020 are the Baby Bonding Bracelet and Itybity: The Original Baby Teething Necklace.
Finding the right gift for a new mom can be a tricky balancing act. On one hand, a new mother needs lots of new gear to take care of their new baby. On the other hand, it's important to remember that every new mom is an individual with her own needs that often get overlooked. To help you strike the perfect balance with your gift, we'll let you know how each product benefits the mother as well as her new baby.
Here are our top picks for 2020.
Top 15 Best Gifts For New Moms 2020
New Moms Rule!
The gifts on our list all have one thing in common. They are meant to honor the amazing women who have just experienced the miracle of childbirth. That's why we think it's important to show them you care by sending a well thought out gift like the ones on our list above. By giving a thoughtful gift, you can be sure that the new mothers in your life feel both valued and supported.