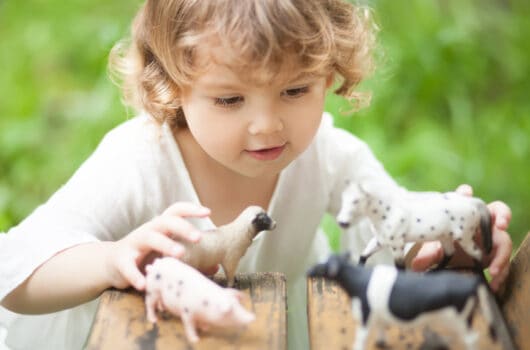 O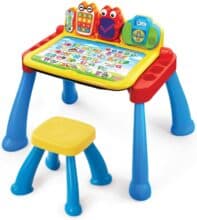 VTech Touch and Learn Activity Desk Deluxe
B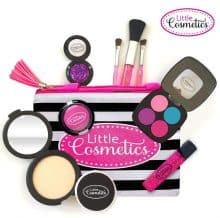 Little Cosmetics Pretend Makeup Signature Set
P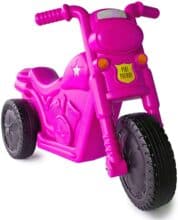 The Piki Piki Bike
Previous
Next
In order to choose the right toy for your 2-year-old girl, it is important for every parent to consider the developmental benefits of the toy to the child. The developmental needs of a 2-year-old include language and communication skills, motor skills, personal and social skills as well as cognitive skills. The best toys should foster development by encouraging these skills and enhancing them. However, finding such toys may be an uphill task given the vast number of toys marketed towards young girls.
What to Look for When Buying Toys for Two-Year-Old Girls
At two years old, you can expect your daughter to cross several developmental milestones. By the time they reach their second birthday, she will just be beginning to run around and is likely developing the coordination required to carry larger and heavier objects. Around this time, you will also start to observe her mental capabilities improving by leaps and bounds. It's important to buy toys for her that encourage this growth and prepares her for the next stage of development.
STEM Toys
As science and technology become a bigger part of everyday life, it's never too early to start your little girl on the path to a good STEM education. Combining the studies of science, technology, engineering, and math, there are all kinds of great toys that help teach concepts and inspire future exploration. The VTech Touch and Learn Activity Desk Deluxe is our favorite STEM toy for 2-year-old girls.
Ride-On Toys
Toddlers are learning to move their bodies in fun new ways, and a ride-on toy is a great way to help them try out these new abilities while moving around in a fun new fashion. These toys offer benefits to balance as well as overall strength. Our favorite ride on toy for toddlers is The Piki Piki Bike.
Dress-Up Toys
At this stage, many little girls are fascinated by the clothing, jewelry, and makeup that they see their mothers and the other women in their life wearing. Dress-up toys are a great way for them to mimic what they see and learn about the world around them. Our favorite dress-up toy is the Dress Up America Little Girl's My First Purse.
we have sampled the top 30 best toys and gift ideas for girls to enable you to choose the perfect gift. We have ensured that these toys are affordable, safe, and help develop skills that will serve them throughout their entire life.
Top 30 Best Toys and Gift Ideas for 2 Year-Old-Girls in 2020
Final Words
Hopefully, the list above helped you on tour search for the best toys and gift ideas for your favorite 2-year old girl. After extensive research and hundreds of products reviewed, we are confident that the list above has something for everyone. Thanks for reading, and make sure to come back next year and check out our list of the best toys and gifts for three-year-old girls!