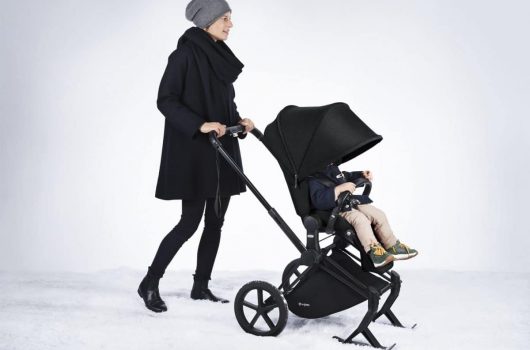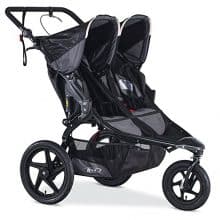 BOB 2016 Revolution PRO Duallie Jogging Stroller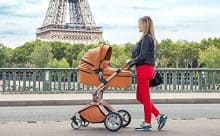 Hot Mom 3-in-1 Travel Stroller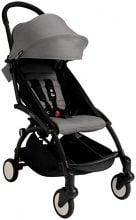 Babyzen YOYO+ Stroller
Previous
Next
We have come a long way with transporting babies. If you are looking for a new stroller you have picked a great time in history to have a child.
Baby strollers are sold in a variety of styles. Luxury strollers are a stylish way to take your newborn to places and leave other parents in envy. The best luxury strollers feature cutting edge technology and a lavish look. It is also a great way to stay fit as you can exercise with an on-board child.
We understand getting the right stroller is not easy. We also know that you always want the best for your precious little one. It is why we have put together a list of best luxury strollers for 2020!
Features to Consider in Good Luxury Strollers
Before we dive into the list of the ten best luxury strollers in 2020 let's study the features that helped those baby carriages make the list:
Safety harnesses
Seatbelts on a luxury stroller are very important. You never know what type of terrain you will need to push a stroller to in order to get from point A to point B. The safety harness will keep your child safe at all times. The best luxury strollers feature a 5-point harness to prevent your child from slipping or falling out.
Brakes
Brakes are an important safety feature in any stroller. The brakes need to feel accessible. They should feel effortless, easy to engage and disengage. The brakes on a stroller are generally placed away from the reach of the child for maximum safety.
Reclining seat
The recline feature is important in every luxury stroller. It will enable the baby to sleep peacefully when in a near flat position. Or you can position the seat upright in order to present your son or daughter with a view of their surroundings. The best reclining seats are hassle-free and effortless to adjust.
Wheels and shocks
Strollers are kind of likes cars for little children. As a result, you don't want to give them a bumpy, and uncomfortable ride. It will make napping while riding in a stroller nearly impossible. It is important to consider the wheels and shocks of the unit. How is the suspension? It should provide a smooth ride for you and the little one. Pneumatic wheels can tackle tough terrain while plastic wheels are only dependable on sidewalks and streets.
Tire type
Some parents tend to overlook the tires on a baby buggy. However, we consider it one of the most important features because not all tires can manage a variety of terrains. The best luxury strollers do not cut corners on the quality of their tires. Plastic tires will not perform well off pavement. Meanwhile, air-filled rubber tires or foam-filled tires are best on any type of terrain.
Weight
You will often need to carry the luxury stroller. It can include uncomfortable settings like traveling up stairs, or stuck in a crowded city bus. Consequently, you need to consider a baby carriage that is lightweight. The best luxury strollers strike a delicate balance between feeling sturdy and secure yet lightweight enough to easily transport.
Foldability
How easy is it to fold the luxury stroller? Some baby buggies fold in one or two steps. It makes the stroller very easy to fold with one hand if the baby is cradled in the other arm. Meanwhile, other types of strollers are more complicated to fold and require both hands. If you need to fold the stroller often to fit in the trunk of the car or somewhere in a closet at home, make sure you pick a design with a straightforward approach.
Storage
You will need to carry with you a few personal items such as your baby's diapers. You can't carry everything with your hands. Furthermore, most luxury strollers are heavy enough that they require both hands to push them adequately. As a result, consider a new baby pushchair with a storage basket and pockets. It will free up your hands from your smartphone, keys, wallet, purse, and baby accessories.
Additional features
There are other features to consider when shopping for a new baby stroller. For example, some unique baby carriages feature different speeds. It helps match the pace for walkers, joggers, and runners. A canopy is another innovative feature that helps block your child from harmful UV rays.
Top 10 Best Luxury Strollers 2020
Guide to Buying the Best Luxury Stroller
If you still need a little guidance to find the best luxury stroller for you needs we have put together this guide to go over some more specifics:
Different Types of Luxury Strollers
Luxury strollers are designed for different purposes. Here are the most common types of luxury strollers:
Convertible Stroller
The convertible stroller will offer you an all-in-one type of baby carriage. It works as a bassinet, car seat, or stroller. As a result, the convertible style is practical from birth to age 3-5.
Travel System
The type of luxury stroller is designed like the name implies. It is useful for travel since the stroller is lightweight and compact. Travel systems usually serve dual purposes as both a stroller and car seat.
Luxury Umbrella Stroller
The luxury umbrella stroller is lightweight like a travel system yet can take up even less storage space. It works well as a travel item or for parents with limited household space.
Jogging Stroller
The jogging stroller is ideal for parents that like to exercise while pushing around a little one. The baby pushchair often has 3-speed steering so the unit can keep pace with you whether you walk, jog, or run.
Double Stroller
The double stroller has two seats. It is most practical for twins yet can also accommodate two children around the same age. Double strollers are generally more bulky yet ride extremely sturdy.
Factors to consider before buying a luxury stroller
Buying a luxury stroller for the first time demands that you consider a number of things. Here are what we consider the most important factors:
Purpose
How do you plan to use the luxury stroller? The answer to the question is important because it will likely draw you to one or two different types of baby carriages. Jogging strollers are designed far differently from travel systems.
So it is vital that you first determine its primary purpose. It is okay to want a stroller that can do multiple things such as a travel system or convertible stroller. Or for a travel purpose such as taking the carriage on an airplane.
Safety
Your child's safety is priority number one. It cannot get overlooked. All of the luxury stroller on our list meet the latest safety guidelines enforced by the U.S. government. If you decide to purchase another type of stroller make sure it meets these same guidelines with features like a 5-point harness and safety brakes.
Three-wheeled vs. four-wheeled
Most people prefer three-wheeled strollers as they are easy to maneuver and steer while jogging or walking around in town. You can easily steer a three-wheeled stroller with one hand when compared to a four-wheeled stroller. You can request for a test drive with your infant before purchasing any of these baby strollers. Stability of the design should be paramount when making that decision, how does it handle a sharp turn? Can it trip? Are you able to control it with one hand while jogging? These are some of the questions that will assist you before you make a choice. If you like jogging with your baby, we highly recommend the three-wheeled design.
Adjustments
Luxury strollers have fixed and adjustable handlebars. Fixed handlebars generally accommodate average size users. Meanwhile, adjustable handlebars can fit to support taller parents. Regardless, it is important that the stroller fits you as comfortably as the child.
Budget
Luxury strollers are expensive. It is obvious because they are considered premium-grade pushchairs. You can expect the highest quality materials and advanced technology though it does come at a cost. Frankly nothing is cheap in the baby market.
Location
Where you live impacts your buying decision when it comes to baby strollers. If you live in a big city you may only travel on pavement and asphalt. You may be able to get away with cheaper plastic wheels. However, if you live near open space with gravel, uneven roads you will want a more heavy-duty wheel and suspension system.
Construction
The frame and fabric are the two most important building materials after the wheels. The fabric will keep a child comfortable while also being easy to clean when accidents happen. Meanwhile, the frame is what keeps everything together and provides peace of mind.
Additional Features
Though the design and construction of the actual stroller is the most important, many luxury strollers are equipped with extras. These include items like a cup holder, storage basket, carrying strap, sun canopy, or mosquito net.
Conclusion
Now that you have all the information you need to buy one of the best luxury strollers it is time to start shopping. We recommend you consider one of the products listed on our top ten list of the best luxury strollers for 2020.